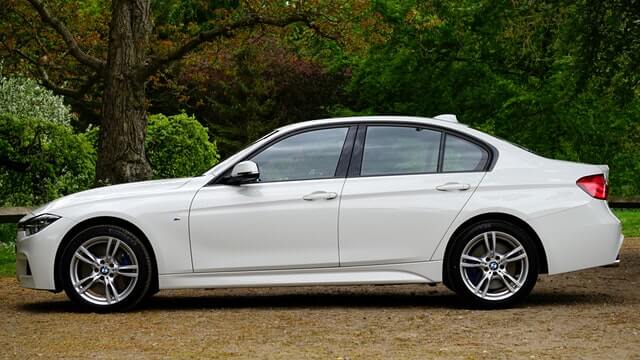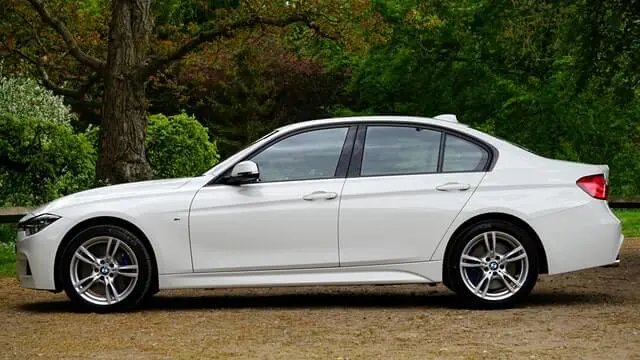 Here it is I am just going to throw this out there for you. I don't think leasing a car is a good deal for anyone but the car dealership! There I said it.  Now obviously, it is up to you to choose how you want to pay for a vehicle but I am going to let you know why I think you should buy instead of leasing your next vehicle.  I want to show you some of the pros and cons of buying a vehicle versus leasing one.
Leasing Your Car
Getting a new car every two years sounds great, doesn't it? By leasing a vehicle, that is possible.  Don't get me wrong, there are attractive things about leasing a vehicle like getting a new car every two years.  One of the other positives is that you don't have to pay any maintenance fees on the vehicle.  Probably the bigger difference is that the monthly payment is generally a lot lower than if you were going to buy a car.  The lower payment is because you are only paying depreciation on the vehicle.  That is about where the positives end.
Let's look at the negatives of leasing a vehicle. Although the monthly payments are lower, you are still required to put money down at signing and then pay the taxes and title fees.  This is something that you would have to do if you bought a car too.  Most leasing contracts come with restrictions such as: returning it with normal wear and tear or not driving over a set mileage per year.  If you return the car with more than normal wear and tear you will end up paying a hefty fee.  If you go over your annual mileage you could pay as high as $0.25 per mile.  That means for every 4 miles you go over, you pay an extra dollar.
For me, the biggest downside to leasing is that you spend all this money each month on a car that you aren't gaining any equity on. With some lease contracts, there is the option to buy the car at the end of the lease.  In this case, you would have to pay the difference between what you have already put into the car and the sale price.  This wouldn't be a bad option.
Owning Your Car
Although I am a huge proponent of buying your cars I am going to say this, NEVER buy a brand new car…EVER!! Let me repeat that, NEVER BUY A NEW CAR!!  New cars see most of their depreciation in the first two years.  If you are in the market to buy a vehicle, look at vehicles that are 2-3 years old or older.  These vehicles will be in decent shape with lower mileage.  They will also have already seen the big depreciation at beginning of the cars life.
Looking at the positives of buying a car you can see that you are building equity from the beginning. You also don't have to worry about the wear and tear on a vehicle because you don't have to return it.  There aren't any mileage restrictions, drive that thing as much as you want.  You can customize the vehicle if you want without any restrictions.  At the end of the loan term, you will own the vehicle.  Those monthly payments can be put to use elsewhere.
The negative side of buying a vehicle is that your payments will be higher if you finance it. The higher monthly payment is because you are paying the full price of the vehicle and any interest on the loan.  We highly recommend you pay that loan off quickly.  We can give you some tips here to help with that.  You will also be responsible for all the maintenance costs which, depending on the vehicle, can be high.  When you buy a car, it is not likely that you will get a new one in two years.  That wouldn't be very smart.
Running the Numbers
With current deals, you can lease a 2018 Chevy Equinox for $199 per month and $2909 due at signing.  This is for a 2-year lease.  The same vehicle, if you were to buy it, it would cost you roughly $27,500 for 60 months at 2.99% interest rate.
Now doing some math, let's see what it looks like if you cover a 10-year time frame. If you were to buy this vehicle it would be paid off in 5 years and you would have spent ~$29K in financing, taxes and other fees.  Your monthly payment would have been $458 per month on the loan.  After 5 years if you save that $458 per month it turns into ~$27,500 over 5 years.  So at the end of ten years, you have the same car and are only down about $1,500.  These numbers don't include maintenance and upkeep but if you take care of your vehicle, those costs should be relatively low.
If you lease for those ten years, you are signing 5 new contracts during that timeframe. Let's make it simple and assume the numbers of $199 per month, $2909 at signing and Tax & Title Fees of $1531 stayed the same over 10 years.  If that holds true, you are spending roughly $9,200 per lease.   Multiply that by 5 lease contracts and you are looking at $46,000 dollars spent and you still don't have your own vehicle!
Final Thoughts
I understand that everyone's situation is different and maybe you truly believe that leasing is the right option for you. If that is the case then that is fine too.  I just want you to open your mind and get you thinking about the cost of leasing versus buying over time.  A few final things that I would like to mention are: NEVER BUY a new vehicle and cash flow as much of the car as you can.  Do not take out a loan if you don't have to but if you do, take out as small of a loan as possible.  That feeling you get when you finally pay off a car and don't have to worry about car payments anymore is amazing!!  Keep that in mind the next time you are in the market for a new car and just remember, you don't have to have a car payment for the rest of your life.  Be different and pay off that car!
Related article: Get Paid To Advertise On Your Car With These 7 Companies
[disclosure]

Grab Your FREE Printable Budget Binder