With Christmas just around the corner, it's time to start thinking about gifts for family and friends.
If you are anything like me you struggle with finding gifts for everyone. To make your life a little bit easier this holiday season, I put together these Christmas gift ideas to take the stress out of holiday shopping.
Aside from using this list, another thing that you can do to make Christmas shopping even easier is shop online. Most sites, like Amazon or Target, have the same Black Friday deals that retail stores do, sometimes better and you don't have to fight the crowds.
Some of these items you can find right on Amazon and if you sign up now you can try Amazon Prime FREE for 30 days. It get's you free 2-day shipping for when you find yourself in a bind right before Christmas.
It will also give you access to Kindle books, movies, and TV shows.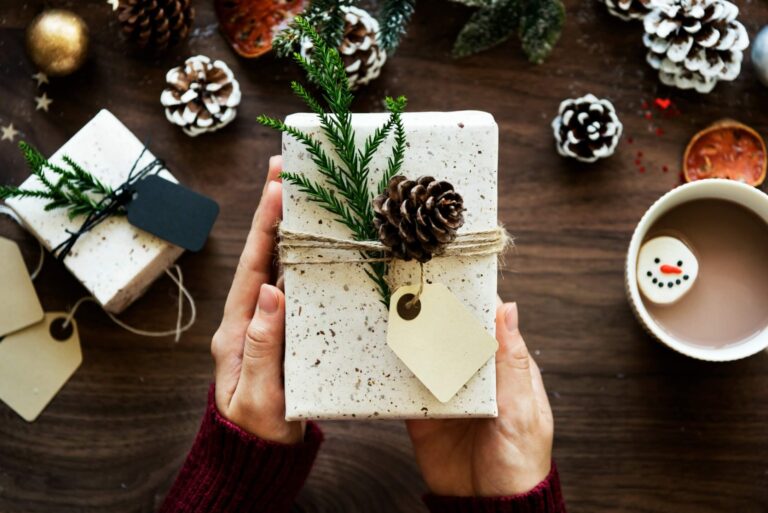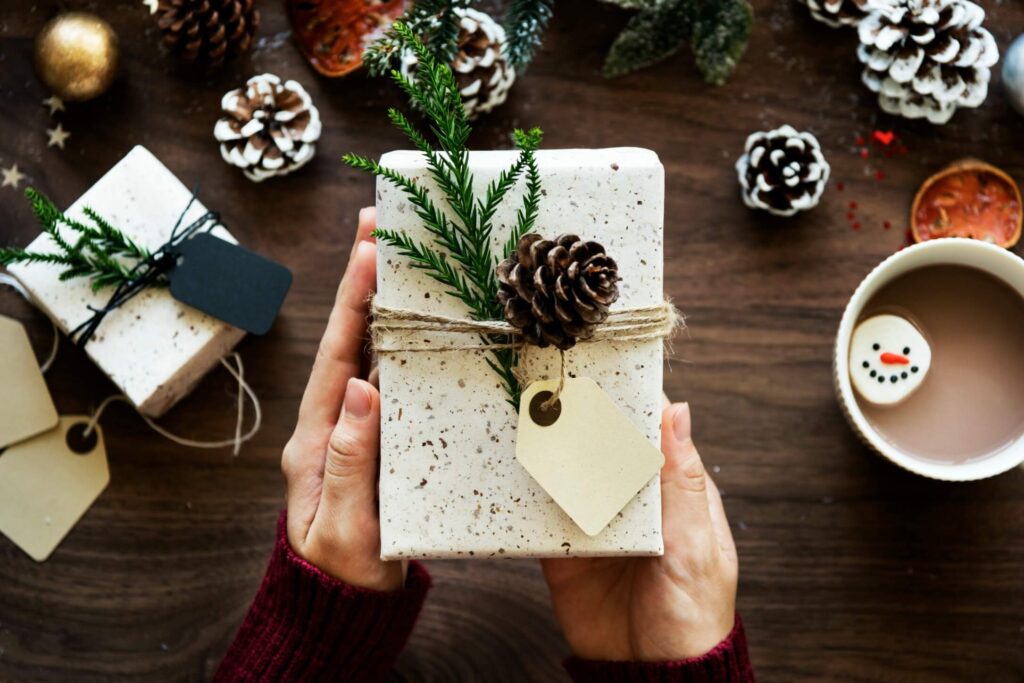 This Christmas Gift Guide will give you some great ideas for the Holidays. Also, make sure to check out these 45 awesome stocking stuffers.
Before you run out and start buying things, I recommend checking out our post on How To Have A Debt Free Christmas.
This is called the season of giving, but the last thing you want to do is come out of the Holidays with a maxed-out credit card.  Well, let's get into it.
18 Great Christmas Gift Ideas
Gifts For Him
Amazon Echo – We wake up every morning and ask Alexa to play us some music to start the day off right! You can set this sweet gadget up to do so many different things it's amazing. This is the 2nd generation and supposedly has better sound quality. We have the first generation and it sounds really good so I can only imagine this one does too.

Kenneth Cole Mankind Cologne – It's pretty much the best smelling cologne in the world. Seriously you won't regret gifting this cologne.
Ridgid Cordless Drill and Impact Driver – What guy doesn't love tools? These Cordless drills are my personal favorite and they come with a lifetime warranty. I have used these for over a year now and have no complaints about them. The power and torque have been great, the battery will last all day and charges in 20 minutes. The LED light on the front is nice and bright. I got these because of the lifetime warranty but with how solid these tools are I don't see myself needing it anytime soon. This kit comes with 2 batteries and a charger.

The Millionaire Next Door – Good books are always a great gift, especially if they can help someone learn something new. This book is all about how normal everyday people can become millionaires with a few changes to their lifestyle. You don't have to make $100,000 per year to get wealthy, you just have to be smart with your money.

RavPower Portable Phone Charger – Don't worry about draining the battery on your phone snapping New Years Eve party pics, this charger will give you a boost. Seriously these chargers are amazing!

Mr. Beer Homebrew Kit – A great little starter kit for brewing your own beer. It makes a great introductory kit into the world of brewing beer. Careful ladies, this one could lead to your husbands turning your garage into a brewery… I know from experience. I was that husband.

Customized Titleist Pro V1x Golf Balls – He'll never have to second guess if that ball in the woods is his or not when you get him customized golf balls! I know I could always use more golf balls. I swear my golf game isn't that bad, the balls are just attracted to the water hazards.
Workout Gear – It's cold in Minnesota during the winter so this Under Armour Cold Gear is perfect for those workouts in February. Who am I kidding no gear can prepare you for Minnesota cold!
Gear for the Outdoorsman – Whether your guy is into fishing, hunting, boating, camping or anything else that has to do with the outdoors Cabela's has it all!
Gifts For Her
Shoes – You can't go wrong with a good pair of shoes, well unless you buy the wrong size. Cassie swears by the Nike Free Runs and she loves them.
Lululemon – Guys, I won't lie, I resort to gift cards on this one. Trust me, you'll both be happier if you do too.
Wine Rack – If you know she is into wine, why not get her a cool wine rack? You'll probably want to get a bottle or three to go with it.

A Silk Pillowcase – Heck I might buy this for myself! Who doesn't want a 100% pure silk pillowcase, right?
Keurig Machine – For all of us that have to have coffee in the morning, this is the quickest and easiest way for her to grab a cup of coffee in the morning before she runs out the door. Getting an insulated coffee cup isn't a bad idea either. I love my Contigo Coffee mug, it will keep her coffee hot all day.

Lipstick Case – This would make a great stocking stuffer.
Her Favorite Perfume – Macy's has a huge selection of Perfumes. You should be able to find one she will love.
Kindle Paperwhite – What's more relaxing than curling up next to a fire with a blanket and a good book on a cold winter night, that's right, nothing. Why not give her access to thousands of books all at once with a new Kindle?

Minnetonka Moccasins – There is nothing better than a good pair of slippers to keep your feet warm in the winter. Cassie has a pair and absolutely loves them.
[disclosure]
Grab Your FREE Printable Budget Binder