There is a reason the Dollar Tree store is my one stop shop for everyday essentials!! Everything is $1.
You just can't beat that!
On top of their awesome prices, at the Dollar Tree store, you can use coupons. Yes, you can score awesome deals making items even less than a dollar.
I hope you're as excited as I am about this! Oh, and did I mention they have free in-store shipping!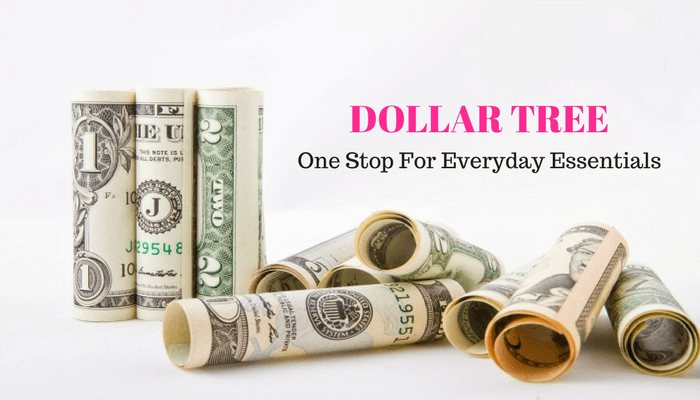 The Best Ways To Save Even More Money At The Dollar Tree Store
Use Coupons To Get The Best Deals
I'm going to let you in on a little secret and one of the many reasons I love the Dollar Tree.
They do weekly coupons! I can score my favorite items for less than a dollar, and so can you!!
So if you're not into couponing.. you should start!
Check out the Krazy Coupon Lady for weekly coupon deals. Not only can you view this week's coupons but she also lets you know what awesome deals they're having in-store. So make sure to check out the deals before you head to the nearest Dollar Tree.
If you haven't been to a Dollar Tree recently, you're going to be surprised when you find out they carry name brand items!
The same name brand items you pay several dollars for at any other store you can find at the Dollar Tree, for a dollar… so why not shop there?
We talk a lot about budgeting here at Living Low Key. Shopping at the Dollar Tree is our go-to way to stay within our budget when we have to buy everyday essentials.
Make sure to check out this article 50 Best Things To Buy At The Dollar Tree And What To Avoid.
If you find yourself struggling to stick to your budget, click here to join our FREE 5 Day Organize Your Finances Challenge. It's has a bunch of free tools and step-by-step instructions to help you build a solid budget.
Related articles:
Grab Your FREE Budget Binder
Stop stressing about money and take control of your finances today! Plus it's FREE, what do you have to lose?
Use Ibotta To Get Cash Back While Shopping
What if I told you that I could save you even more money shopping at the Dollar Tree.. Using the Ibotta App! This app is so easy to use and will help you save money when you go shopping.
I use it when I shop at all my favorite qualifying stores like Target, Dollar Tree, Cub Foods, and many more. Before you run to the store, glance through the list of items on Ibotta and choose the offers for the items you are going to buy.
Some stores offer you free cash back through the Ibotta app just for shopping there. When you get home from shopping, scan your receipt and they'll deposit the free cash into your account.
The other day I bought Plum Organic Toddler Bars for $3.59 and when I got home I scanned my receipt into Ibotta and got $1.20 back. I literally got 30% of my money back!
How cool is that!
When you sign up using our Ibotta link you'll get a FREE $10 welcome bonus!
GRAB YOUR FREE PRINTABLE BUDGET BINDER BELOW
Grab Your FREE Budget Binder
Stop stressing about money and take control of your finances today! Plus it's FREE, what do you have to lose?
Need somewhere to put all this money you're saving?? Check out a High Interest Savings Account from our bank of choice, CIT BANK. With an interest rate up to 1.75%, they have industry leading interest rates on their savings account.
Shop At The Dollar Tree Store Online
The Dollar Tree has really stepped their game up over the years. Now you can shop there from the comfort of your home! So if you are all about that online shopping, you can still shop there.
Better yet, you can use Ebates, an online shopping site, to save even more at the Dollar Tree. When you shop your favorite stores online such as the Dollar Tree, Target, Amazon, and Walmart, Ebates will pay you a commission just by shopping through their website.
Ebates is so easy to use and even easier to SAVE!
Make sure you sign up for Ebates today so you can save BIG when you are doing your shopping online. When you sign up using our link you'll get a free $10 welcome bonus when you spend $25 or more!
Sign up today to start making money when you spend money.
And don't forget, the Dollar Tree offers free in-store shipping. You can shop online and have your order shipped to a Dollar Tree near you for FREE.
For more information on EBATES go check out our review RIGHT NOW!
Want even more ways to save when you shop online?? Check out Waldo here. It monitors your emailed receipts from online purchases and if it sees a price drop after you buy something, it automatically gets that money back for you!
You get a FREE $5 bonus just for linking your check card to the app!
Save Money On Special Occasions
The Dollar Tree has the best gift bags and cards for any and every occasion. You name it they have it!
Their gift bags are the same quality as Target or any other store. They also have such a big selection. They even have the cute little bags for gifting a bottle of wine or the giant bags when gifting a large gift… All for $1!!
This place is "heaven" when Christmas rolls around.
They also have a large selection of cards. I've been able to find a card for every occasion. I will never pay $5 for a card again. If you keep your eye out for their half off coupons, you can score four cards for a $1 on the buy 1 get 1 deal days.
You can't beat that price! So stock up.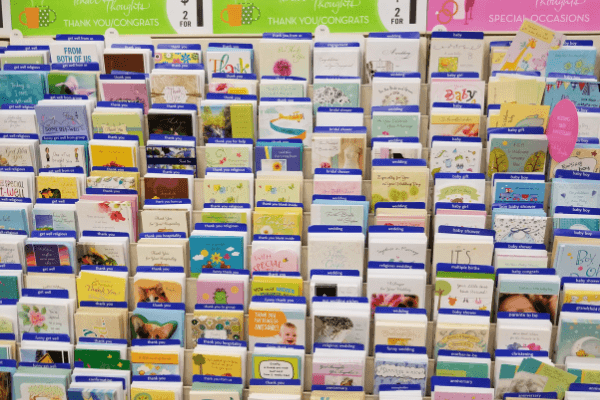 Have you ever spent $5 on a kids birthday present… Yea me neither!
Until I started shopping at the Dollar Tree that is! The Dollar Tree has so many kid-friendly gifts it's outrageous. So stop spending $20-$40 dollars on a gift that will only be played with for a few days.
This way you can give a child 4-5 gifts which will only cost you $4-5, but to that kid, they'll think they hit that jackpot. After all, none of their other family members bought them 4-5 gifts.
Gifts you can find:
Coloring books
Puzzles
Toys
Stickers
Candy
The list is really never ending!! The Dollar Tree has so much to offer.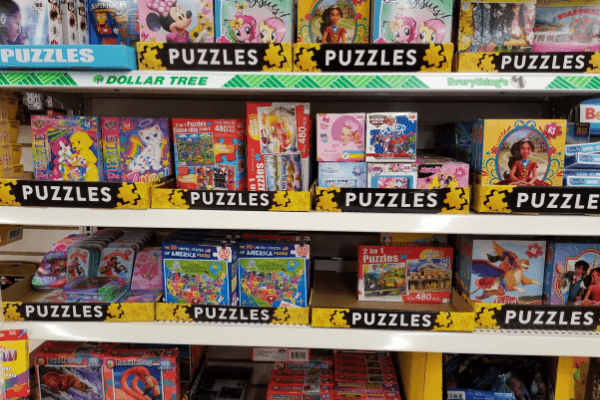 We all clean.. Me, I clean a lot! Like borderline, crazy cleaning lady..
So when I run out for my favorite go-to items, off to the Dollar Tree I go.
What are the best cleaning supplies they offer?
The Sponge- Who doesn't use sponges? Whether it's for washing dishes or to clean your bathroom. This item is a necessity! Without a coupon, you can get 3 sponges for $1. The same pack of sponges sold at Walmart or Target goes for $3-$4. So next time you're the Dollar Tree, don't forget to pick up some sponges.
Dish Soap- Another great buy is their Palmolive dish soap. I see coupons for half off every once in a while too. Keep your eyes peeled for a great deal.
Scrub Brush- I use scrub brushes for everything! I use them for things like scrubbing food off my plates before I put them in the dishwasher or for scrubbing my shower. I even have one for scrubbing the inside of our water bottles.
These are the same scrub brushes that cost an arm and a leg at any other store. So if you are a scrub brush freak like me and you want to save money, don't buy them any place but the Dollar Tree.
You remember how I mentioned that the Dollar Tree actually carries name brand items? Well, I made a list of a few name brands that always catch my eye, just for you!
Best brands I've seen:
What are your favorite cleaning gadgets? I bet the Dollar Tree has got you covered.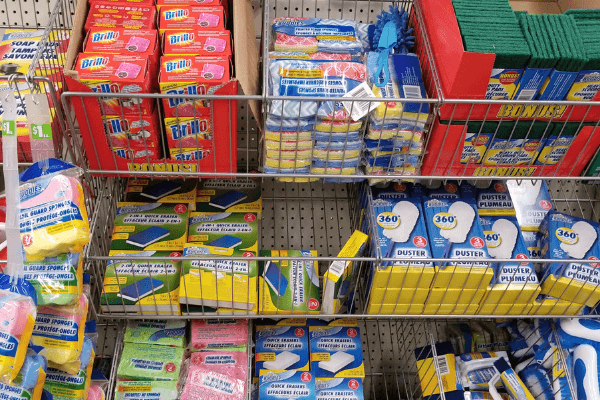 Ziplock baggies, kitchen utensils, and tin foil pans! Need I say more?
Ziplock baggies can cost a fortune depending on where you buy them.. well not at the Dollar Tree! I also love using their aluminum foil pans around the Holidays and during cookouts.
Who would have known the Dollar Tree even sold these items… I didn't.
Best brands I've seen:
Related article: 10 Awesome Hacks That'll Save You Thousands On Your Household Items
Pimp Your Ride
Surprisingly, the Dollar Tree store has a lot of name brand items to help you maintain your vehicle. I hosted a co-ed baby shower this past summer and I threw together some great vehicle essentials in a Dollar Tree bucket. Let's just say it was the best gift at the shower!
Here are my favorite items you can find:
Plastic Bucket
Microfiber Wash mitts
Air fresher
Windshield Washer Fluid
Car Wash and Wax
Armoral- my favorite!
The list is endless so check out what they have.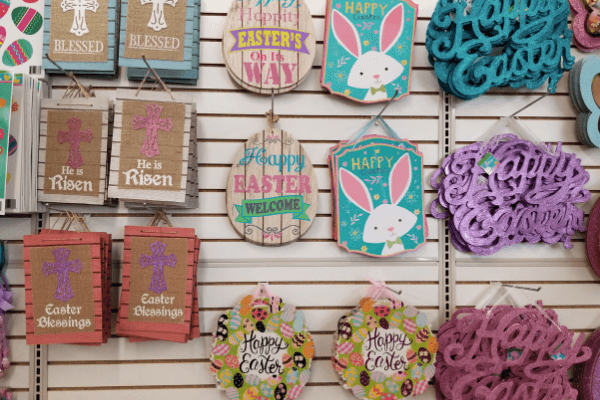 Need I say more?
Hands down the Dollar Tree Store has the best seasonal decorations! Besides their awesome prices, they actually have really cute holiday decorations that you would never have guessed came from a Dollar Tree.
Happy shopping!
If you enjoyed this post save it for later and join us on Pinterest!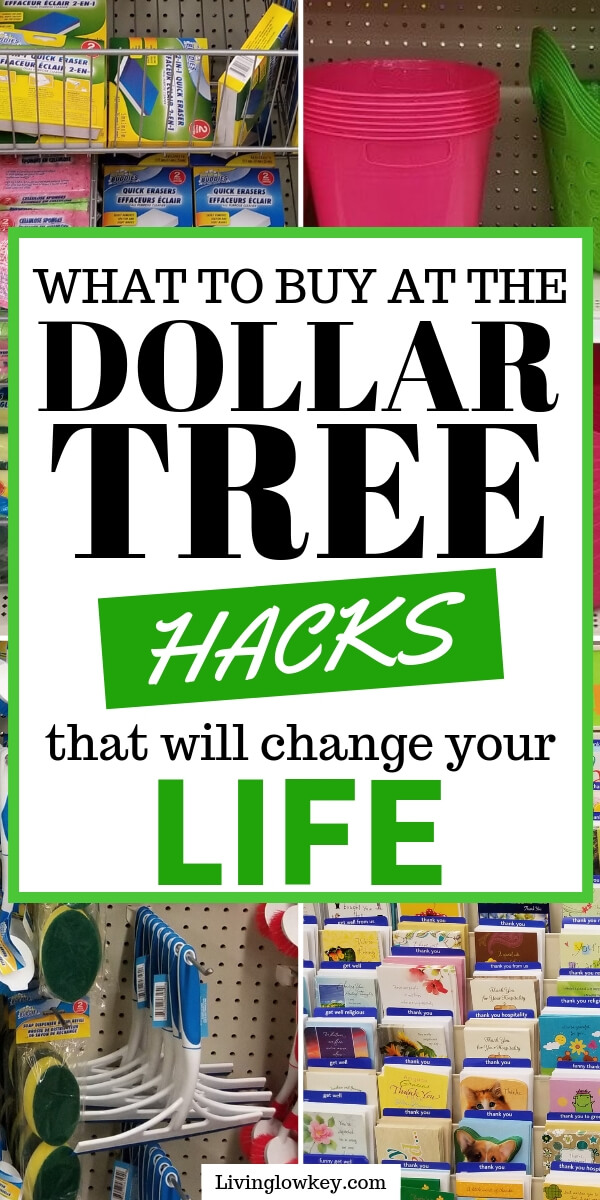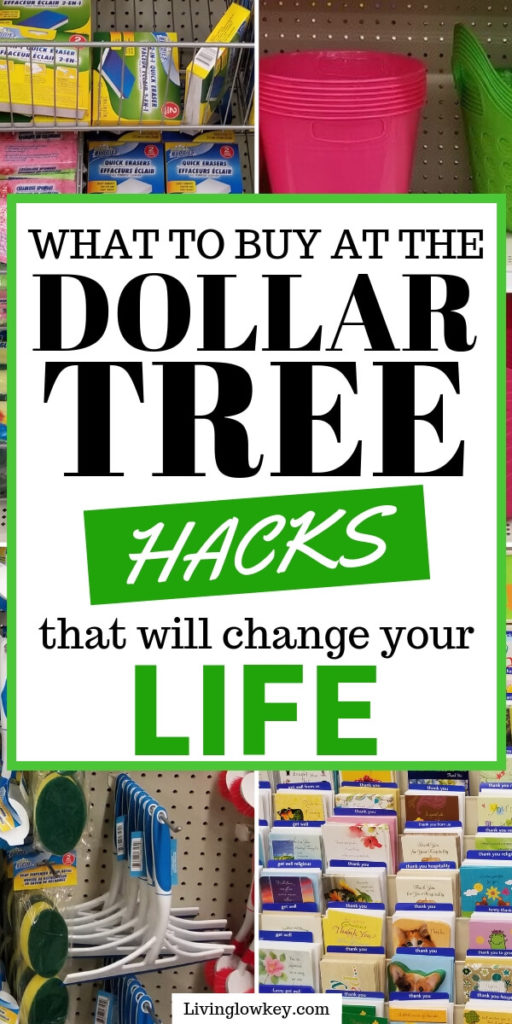 What are your go-to items at the Dollar Tree Store? Let us in on your secrets!
Related resources that will help you save money:
This blog post may contain affiliate links. Learn more.
Build A Better Budget Today
Start Saving More Money and Paying Off Debt Today!!
Our Favorite Resources
Ibotta: This is by far my favorite app to get cash back when I shop in stores or online. Whether I'm buying groceries or going to Target for everyday essentials, Ibotta has great deals that you need to take advantage of! The other day I got $1.20 cash back from a $3.60 box of granola bars. When you signup with our link you'll get a $10 welcome bonus.
Credit Sesame: Have you checked your credit score lately? I recommend checking your credit score at least once per year. My choice for getting a quick and FREE credit score check is Credit Sesame. They require a minimal amount of information to get your credit score and they have a bunch of other useful finance tools at your disposal.
Affiliate Marketing Help: If you run a blog and need help with your affiliate marketing game, you have to check out Making Sense of Affiliate Marketing. This extensive course shows you everything you need to monetize your blog. Making Sense of Affiliate Marketing has seriously changed the way we look at blogging and has helped us grow our blogging income substantially.
Ebates: If you do any shopping online you need to check out Ebates. Much like Ibotta, Ebates will give you cash back when you shop online at your favorite stores. They partner with over 150 stores so you'll be sure to find a store you love. Cashback amounts range from 1% up to 15% or more. When you sign up using our link you'll get a $10 welcome bonus on your first purchase of $25 or more.