How many times have you heard someone say "having a car payment is just a part of life, you're always going to have one?" That statement drives me crazy because it is absolutely not true!
It's easier than you think to get out of your car loan fast and we're going to help you do it!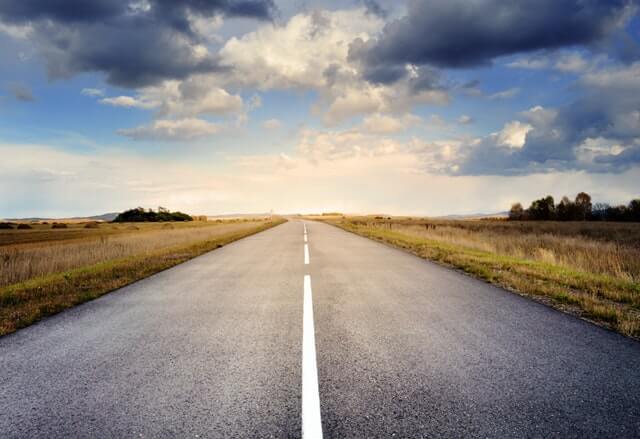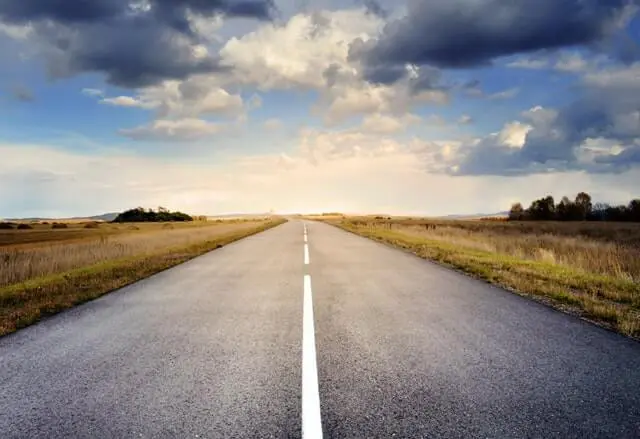 If you find yourself making huge monthly payments on a car and it's just overwhelming, it's time to kick that debt right now. We know how it feels.
Back in 2010, we bought a 2005 Ford Explorer for $15,000 and a Mazda3 for $16,000. We quickly found ourselves $31,000 dollars in debt! Those car payments really hurt us every month.
At the time David was in the Navy and I was working a part-time job. As soon as we realized how much debt we had put ourselves in we decided it was time to pay them off, and FAST!!
We paid both those cars off in just 2 years!
So how do you get out of a car loan fast?? There are many ways to do it. I think the most obvious and probably the quickest is to sell the car and buy a cheap used car.
It might sound crazy but we still have that 2005 Explorer because we hate car payments. The Explorer runs great and gets the job done. It might not be the best looking SUV out there but it's paid off.
We ended up selling the Mazda3 and buying a Chevy Silverado for $19,000. Guess what, we paid that off in 9 months.
Do you want to know how we did it??
You're about to see some of the tips we used to get out of our car loans fast. It's time to stop making ridiculous car payments and save that money for something better!
How To Get Out Of Your Car Loan Fast
1. Pay With Extra Cash
Apply extra earnings toward your loan. This is an important one. Throughout the year, if you find yourself with any extra money whether it's from a bonus at work, stuff you sold, or you find a hobby that makes money.
Whatever it ends up being, make sure you put all that extra money towards paying off that vehicle!
You're first instinct when you get some extra cash might be to buy something new. Fight that urge and pay off the car.
Keep a jar on a shelf to throw extra change or cash in. Once a month head to the bank and put it towards your auto loan. Every little bit will help!
This was probably the biggest key in us being able to pay off our truck in only 9 months. Any little bit of extra money we had went to the truck.
2. Cut Your Expenses
One thing that we found really helpful to paying off our loans fast was reducing our expenses.
We looked at everything we spent money on and cut out anything that wasn't necessary. Things like going out to eat or little shopping sprees stopped. All the money we saved by not spending wastefully was put toward the vehicle loans.
Here's a quick example of how cutting back on how much you spend at restaurants can help. If you go out to eat with your significant other 4 times per month and spend about $30 per meal that's $120 per month or $1,440 per YEAR!!! Cut that in half and save yourself an extra $720 per year to put down on that car loan.
That extra money could be 1 to 2 extra payments per year. Here are a few suggestions to cut back on spending: stop going out to eat, cut the cable bill, adjust your thermostat to be more efficient, and cut down on groceries.
3. Pay Down The Principal
Make one extra payment towards your principal every month. This is a smart financial move that a lot of people don't think about.
It doesn't have to be a full payment, try putting an extra $20 down every month. It makes a big difference.
When you make your monthly payment on a car loan, a major part of that goes towards the interest it's accruing. If you have the extra money during the month, make an extra payment on the auto loan.
That extra payment will go towards the principle and will cut the amount of total interest you pay on the loan.
4. Sell Things Online
Sell unwanted items you have lying around your house. We use this trick when we have extra stuff lying around the house that we just don't use. We've been selling a lot of unwanted stuff lately to save up money for something big!
We don't like clutter, so if we haven't used an item in a year then we obviously don't need it and we'll try to sell it. The internet makes it really easy to sell things, so just post that unwanted junk online and hopefully somebody will see it as a treasure.
There are so many apps and garage sale sites online. It's easier than ever to sell something so get rid of your junk!
5. Get A Side Hustle
One of the best ways to get out of a car loan fast is to get a side hustle. Getting a side job isn't always the easiest or most convenient way to get extra cash but it is a surefire way to supplement your income.
Whether it's mowing lawns or working part-time at the local mall, the extra money can help you pay off that auto loan really quickly.
If you're in need of ideas for side hustles, we created a list here for you. One of our favorite side hustles is… you guessed it, our blog. Our blog helped us buy a new vehicle in cash so we avoided the auto loan all together!!
If you want to know more about starting a blog and turning it into a side hustle, check out our START A BLOG series right here. It's got everything you need to get a blog up and running and making money.
These are just a few ideas to help you pay off your car loan faster than the bank would like you to. We've used these tips and tricks to help us pay off 3 vehicles in under 3 years combined.
We know these tips work and that's why we are sharing them with you. There are many other methods out there and we would love for you to share your ideas with us.
Related article: Get Paid To Advertise On Your Car With These 7 Companies
[disclosure]
Grab Your FREE Printable Budget Binder
e6b48ceab9ca636dafdafd9cad9273dce51257a16ab050054e