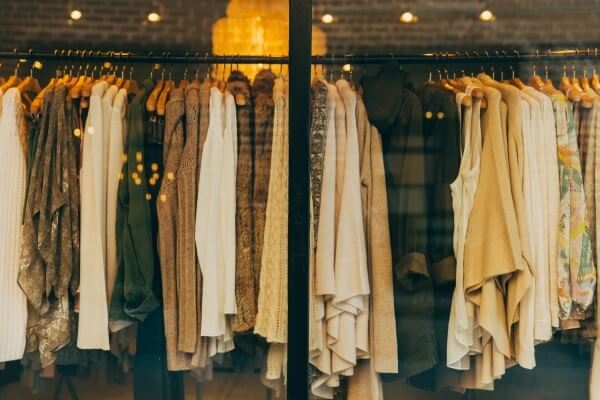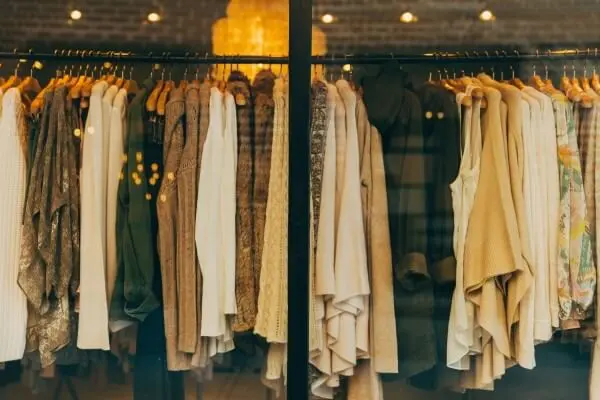 How many times have you walked into a Super Target with the intention of getting bread and milk but you walked out with bread, milk, a new shirt, a toy for the kid, and the pain of feeling your budget go right out the window? Don't worry, you're not alone, it's happened to all of us and it's a budget killer. Here are a few tricks you can use to go shopping without breaking your budget.
Shopping is a very tempting time to stray from your budget. We have all fallen victim to the cleverly laid out stores and all those unnecessary items. It's really easy to walk through the mall and convince yourself you really need those new shoes or that new video game. Let's look at some ways to keep you from breaking the budget next time you go shopping.
Eat Before You Shop
This is a critical step before you go shopping anywhere. Think about it, if you are hungry and you go grocery shopping everything is going to look delicious. You will end up walking out of the grocery store with way more food than you need, I guarantee it.
Even if you are just going to the mall or running to buy a Dr. Seuss book for the kids at Barnes & Noble, eat before you go. If you eat before you leave your house you will be less likely to grab a bite at the food court or a fast food joint. This saves you money! Another positive of eating before you shop is you avoid getting hangry, nobody likes a hangry shopper.
Make A List And Stick To It
Before you even leave your house, make a list of the things you need at the store. This requires some self-control on your part but you have to stick to that list while you are shopping. No matter how tempting it might be, don't stray from your list.
Retail stores hire people to strategically place things in the store you will want. They want to make it as convenient as possible for you to buy unnecessary things. Make their jobs a lot harder by sticking to that list you took time to make.
Shop Alone
Cassie swears by this one. Maybe I am a bad influence but she seems to think that when I go shopping with her we spend more than we should. I'm not buying it (pun intended), but she only brings me when it's absolutely necessary.
Cassie has a good point though. It is a lot easier to get in and get out of a store without buying a bunch of extra stuff if you are alone. This is especially true if you have kids. Our daughter, Savannah, wants to take everything home with her when we go shopping. It's a constant battle of "Daddy I want that" and me replying with "no, you don't need that." Try it next time you need to go shopping, leave the family and friends home and see if you spend less.
Shop Online
Sometimes you just know if you go to a store you are going to spend too much. One way around this is to shop online. Shopping online is convenient and many times there are really great deals you can find. Right now, through our link, you can get free shipping on orders over $35 at Target. I don't know anyone that spends less than $35 when they shop at Target.
You can find almost anything you could need online and have it delivered right to your door. We have an Amazon Echo that we really love. We can use the Echo to buy things on Amazon by simply telling it what we want. It was convenient but we turned this function off because it would have been dangerous if Savannah figured out how to use it.
Look For Generic Brands
Everyone wants that name brand product but not everyone wants to pay the name brand price. Look for generic brands when you are shopping and this could save you big. We buy Target Brand Diapers for Tucker at $22 per box. Pampers Swaddlers are going for $32 per box. That's a $10 savings all because we refuse to pay for the Pampers name brand.
Whether you are looking for clothes or medicine, there is most likely a generic option that is a lot cheaper. If you can get past the need to have name brand items, this can save you big money. Try it next time you go to the store, find a product and its generic counterpart then compare the prices.
Look for Deals and Coupons
Some people love Coupons and some people can't stand them. I think the people that don't like them just don't understand how awesome they can be for saving money. I am all about finding ways to save money so if you can find coupons I say to use them.
A lot of stores have apps for finding coupons. We really like to use the Target Cartwheel App. You would be amazed at what coupons you can find on there. A few more you can check out are RetailMeNot, Coupon.com, Groupon, and Krazy Coupon Lady.
Taking a few simple steps can help you go shopping without breaking your budget. The next time you go shopping, try out some of these tips and let us know if they helped.[disclosure]
Grab Your FREE Printable Budget Binder