Wouldn't you like to save up to 20% of your income each year?
Budgeting, and more importantly following it, might seem like a daunting task but if you stick with it, money will start falling out of your pockets.  Okay, so maybe not literally, but figuratively, yes, it will!
Have you ever been a week into your paycheck and all of your money has already disappeared and you have no idea where it went?
You are not the only one. This has happened to all of us, but I'm here to tell you this doesn't have to be your reality.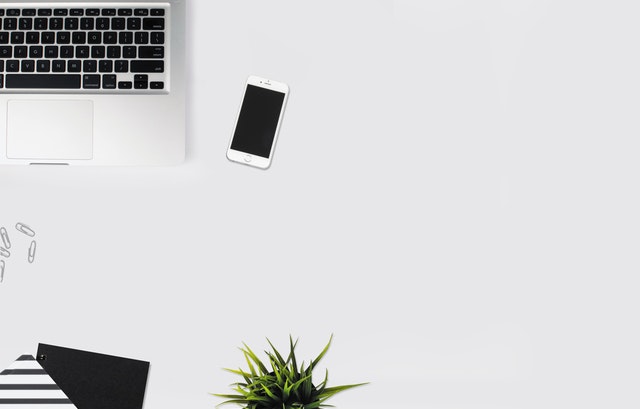 I'm going to share with you the steps and tools we used to create a budget that helped us save $20,000 in one year.
Yes, you read that correctly, we saved $20,000 in a single year while living in one of the most expensive cities in the country, Washington DC. It's insane what the power of budgeting can do for you and your family on the road to financial freedom.
Related posts:
Determine Your Monthly Income
Budgeting is all about the money coming in and the money going out. If your money coming in is less than the money going out, you have a big problem. The funny thing is most of us don't even realize we are spending more money than we are making each month.
The first step to creating a budget is being aware of how much money you make each month after taxes. This is an important step because it will determine how much you're able to spend or better yet, save, each month.


You hopefully already know what your monthly income is but if you don't, you need to figure that out. To determine your income you can check your bank statement from the previous month because most employers use direct deposit.
Does anyone even use paper paychecks anymore? If so you can always add up all your paper pay stubs and get your total income that way too.
Grab Your FREE Budget Binder Today!
Start saving more money and pay off your debt with this FREE Budget Binder
Evaluate Fixed Expenses
The next step in creating a budget is to determine how much money you're actually spending each month. Your expenses are going to change every month, therefore, your budget is going to change every month. Get a piece of paper and let's get started. Write down all of your expenses.
Here are some examples of expenses:
Mortgage
Groceries
Electricity
Cell Phones
Hulu/Netflix
Healthcare
Gas
Water
Garbage
Entertainment
401k or other investments
Car loan
Car insurance
Vet Bill
Fixed expenses are the bills that generally don't change month to month. Our personal preference for these bills is to pay via electronic payments so it's taken directly from our bank account. Paying bills online takes the stress out of having to think about paying bills on time via checks or cash.
One thing to remember when setting up direct deposit payments is to level load your bills between the beginning of the month and the end of the month. Pay half of your bills at the beginning and the other half at the end of the month.
If you call any of your utility companies most are more than willing to switch which day they pull money from your account. We also set up our bills so that the money is withdrawn shortly after David's paycheck is deposited. This way all of our utilities are usually paid right after he gets paid.
Now that fixed expenses are established, let's subtract that from our monthly income to see how much money is left over. Here is an example of what things should look like for calculating fixed expenses and subtracting it from your income. (These are just examples of $ values)
| | |
| --- | --- |
| Fixed Expenses | Cost |
| Mortgage | $1500 |
| Electricity | $80 |
| TV/Internet | $100 |
| Car Loan | $200 |
| Insurance | $100 |
| Water | $30 |
| Garbage | $14 |
| Total | $2024 |
| Monthly Income (after Tax) | $3000 |
| Income – Fixed Expenses | $976 |
What To Do With The Other Money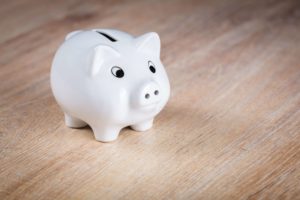 Looking at the example above, this person would have $976 left over for the month after fixed expenses.
Once you determine what you have left, divide it up by the number of weeks in the month and that will give you how much money you have to spend each week on variable expenses.
We like to break it down into individual weeks so that it doesn't seem like we have to stretch our money so far. In the case above, the person would have $244 left over each week.
If that were us, our personal preference is to use cash. We would go to the bank at the beginning of the week and withdraw the $244. We do this for two reasons, spending cash hurts more than using a check card and it prevents us from spending more than we want to. Once the cash is gone we don't have any money until the next pay period.
At this point in the process, we have determined how much money we have for variable expenses. Now that we know the value, we like to tell that money where it needs to go. We really like to create groups for what we can spend the money on.
These groups include groceries, necessities, entertainment and such. You can create as many groups as you want and label them whatever you would like but keep in mind, you have a fixed amount of money and you cannot spend any more than that amount.
We use a cash envelope system to control the money we have set aside for variable expenses. If you have any questions about what a cash envelope system is or how to use one, check out our Beginners Guide to the Cash Envelope System. Here you will find a detailed description of the cash envelope system and how you can use it to help you budget.
For a little more information about expenses check out our post on How to Determine Your Monthly Expenses.
Have Fun With Budgeting
Remember, budgeting is all about the money coming in and the money going out. We were a little nervous about budgeting when we first started but now that we are several years into it, we really love it.
Budgeting can be fun! Each month we challenge each other to find new unique ways to save more each month so that you can live out your dreams.
Once you start budgeting, you'll see just how empowering it is to be able to tell your money where to go each month.
Do you have any tips or tricks for creating a monthly budget?
[disclosure]
Grab Your FREE Printable Budget Binder