At Living Low Key, we believe that financial freedom is attainable for EVERYONE.
Since 2018, Living Low Key has been a trusted family finance blog that helps readers build a budget, save money, make money, and pay off debt.
With over half a million visitors annually, Living Low Key provides helpful tips, tricks, and hacks to make taking control of your finances easier than ever.
Whether you want to get out of debt or learn how to live more frugally, Living Low Key is here for you.
I started Living Low Key with the goal of helping people just like you take total control of your money so you can live a more fullfilling life!

-Cassie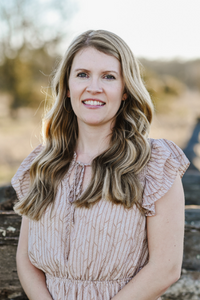 Cassie Pipp
Creator and Founder of Living Low Key.
Cassie started Living Low Key to share her love of budgeting and living a debt-free lifestyle and soon found that others were just as interested in the topic as well.
As a stay-at-home mom, Cassie cherishes the moments she spends with her kids. She's excited to share her tips for living a low-key life with others looking to simplify their lives.
Cassie is an accomplished personal finance blogger. She has been featured on quite a few major sites, such as US News, Business Insider, Authority Magazine, and Best Company, just to name a few.
David Pipp
Marketing Manager of Living Low Key.
David helps with many of the technical aspects of the Living Low Key and occasionally pops in to send out an email or share some money management tips.
David spends most of the day working as a Production Manager for a medical device manufacturing company.
David is the face behind marketing and brand outreach here at Living Low Key. He's always looking for brands we can share to help you with your finances!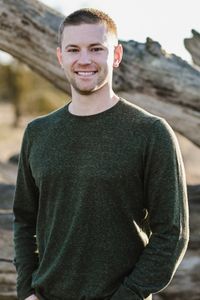 How It All Started
My obsession with the idea of financial freedom started back in 2012. At the time, we were a couple of newlyweds living on a small military salary and no real focus on our finances.
We were spending money faster than we could make it, and the bills were mounting. After struggling to pay our bills and the mounting debt, we knew something had to change.
That's when we were introduced to the idea of budgeting!
In the two years that followed, using the envelope system, we paid off $33,000 in debt and became debt free in our 20s.
We were on top of the world when we first became debt free! It was such a rush that we had to keep the good times rolling.
Flash forward a few years, and we've cash flowed my entire Bachelor's Degree, paid for two sweet rides in cold, hard cash, and saved up enough for our first home's down payment.
PLUS, we've managed to squirrel away a retirement account worth six whopping figures!
Now, as we enter our mid-30s, we are filled with excitement about our financial future. We continue to live consciously below our means and focus on investing wisely. We recently even took the plunge and invested in our very own Airbnb property!
But what gives us the most joy is helping others do the same. It's amazing to see the transformation in people's lives when they take control of their finances and make positive changes. We can't wait to see what the future holds and are eager to continue this exciting financial journey.