If you're struggling to pay off debt and feel like you're never making progress, you've come to the right place.
There is no better way to track your debt payoff process than with this free debt tracker printable. This easy-to-use debt snowball tracker will help you organize all of your debt and create a plan to pay it off quickly.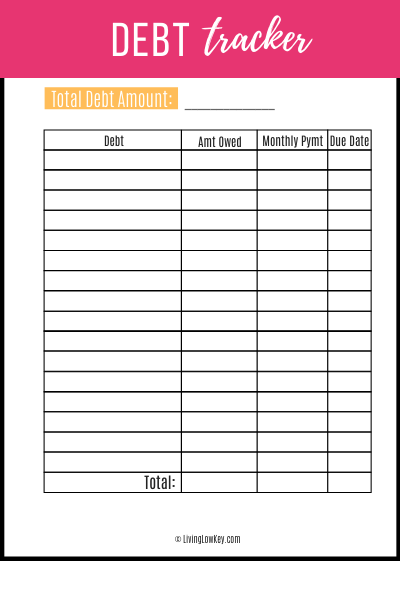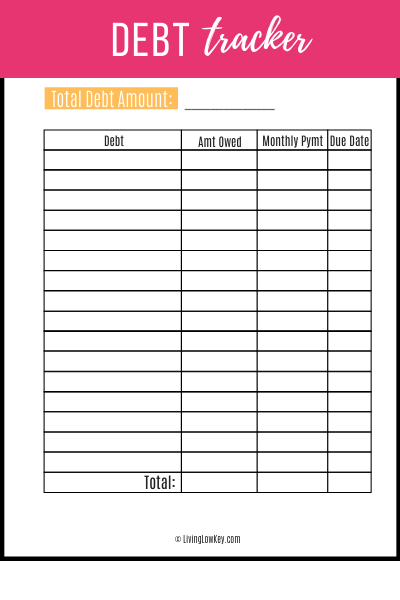 Why You Should Use A Debt Payoff Tracker
Where do you currently keep track of your debt? When it comes to debt, you can't keep track of it all in your head.
Using a debt worksheet allows you to accurately keep track of your debt, where it's coming from, and how much you owe.
You can't start crushing your debt if you don't know exactly how much you owe. Having a debt payoff worksheet not only allows you to keep track of your debts, but it's also the beginning of your debt elimination plan.
How to use this Free Debt Tracker Printable
This debt tracker is so easy to use, and it can be used in one of two ways.
If you want to keep track of personal debt, such as a car loan, you will use one debt tracker sheet, per personal debt, like the example below.
Here is how it works:
Write the debt you are trying to pay off in the "debt column."
Then fill in the amount owed.
Write in the monthly payment followed by the due date.
You can also use this worksheet to add additional payments to debt each month.
This is an aggressive way to pay off your debt. Once you pay off one debt, move on to the next debt using the money from the first debt to throw down on the second.
Keep this "snowball cycle" going until all debts are paid off.
Helpful products you might need:
Debt Worksheet Printable Example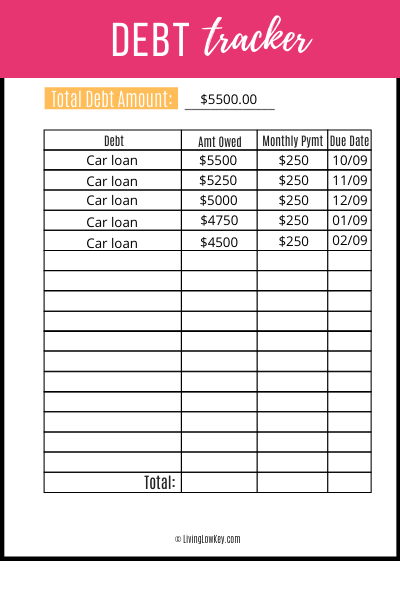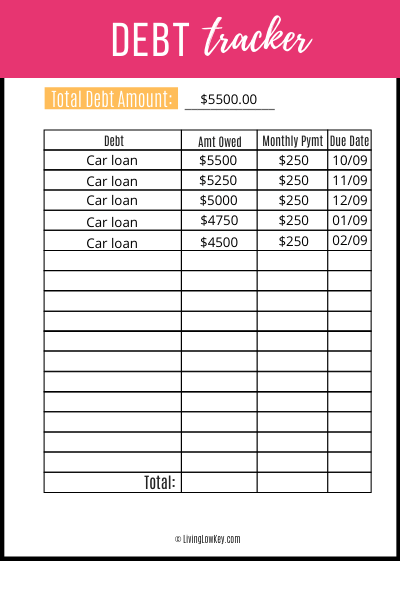 You can also use this debt payoff chart to keep track of all of your debts in one place, like the example below.
Write out each debt, the amount owed, monthly payment, and due date. Keep this form somewhere that you have easy access to.
We keep all of our "budgeting" material in a binder in our kitchen for easy access.
Free Printable Debt Payoff Worksheet Example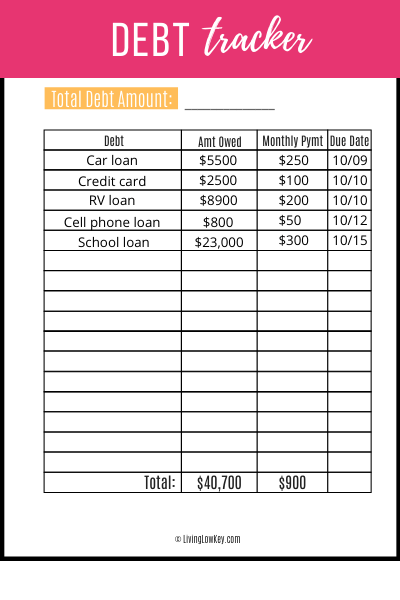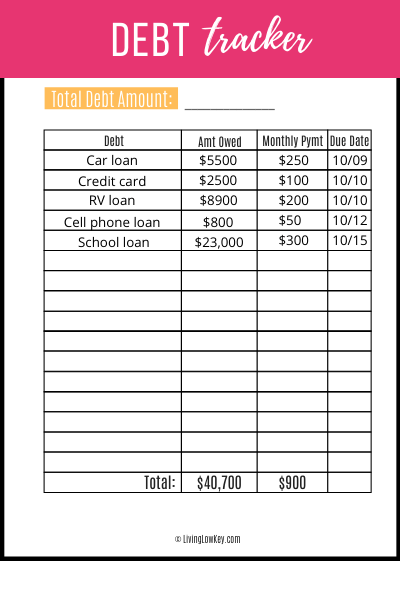 If I were you, I would use this debt payoff chart as both a place to keep track of your debts and a place to record your debt payoff journey for each personal debt.
How To Download Your Debt Snowball Worksheet
This is the easy part!
Drop your email below and our debt snowball printable will be instantly sent to you in pdf format. Print it out and you'll be on your way to paying down your debt.
If you enjoyed this article, join us on Pinterest for more money tips and tricks.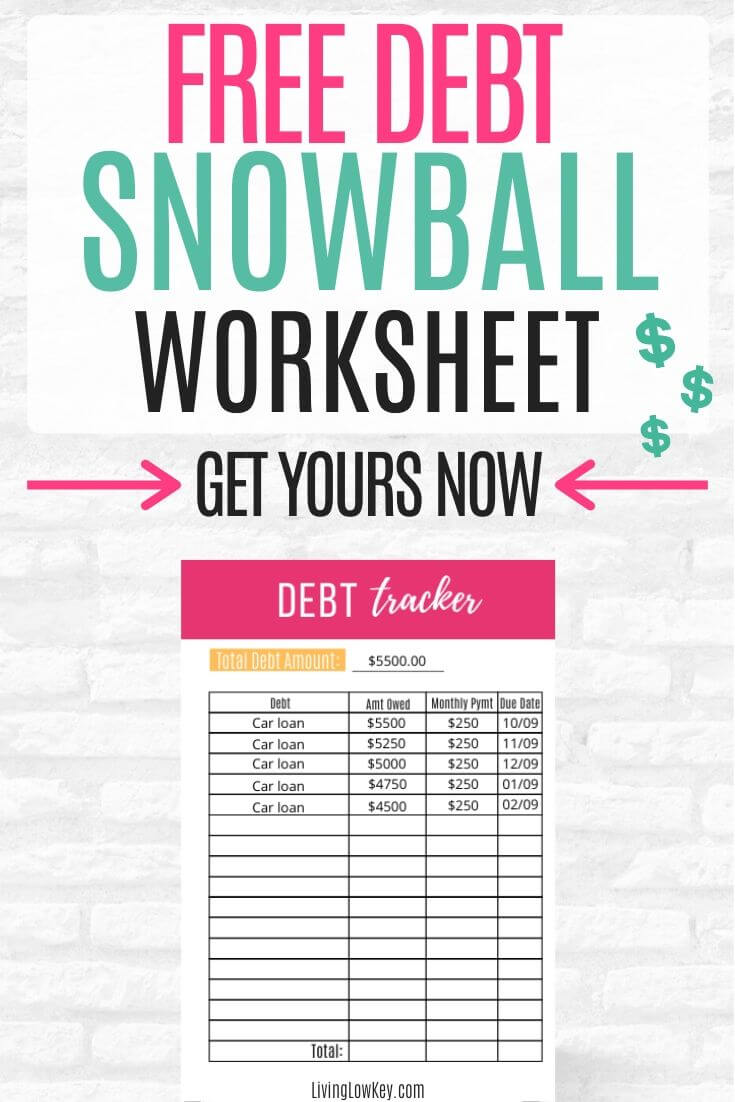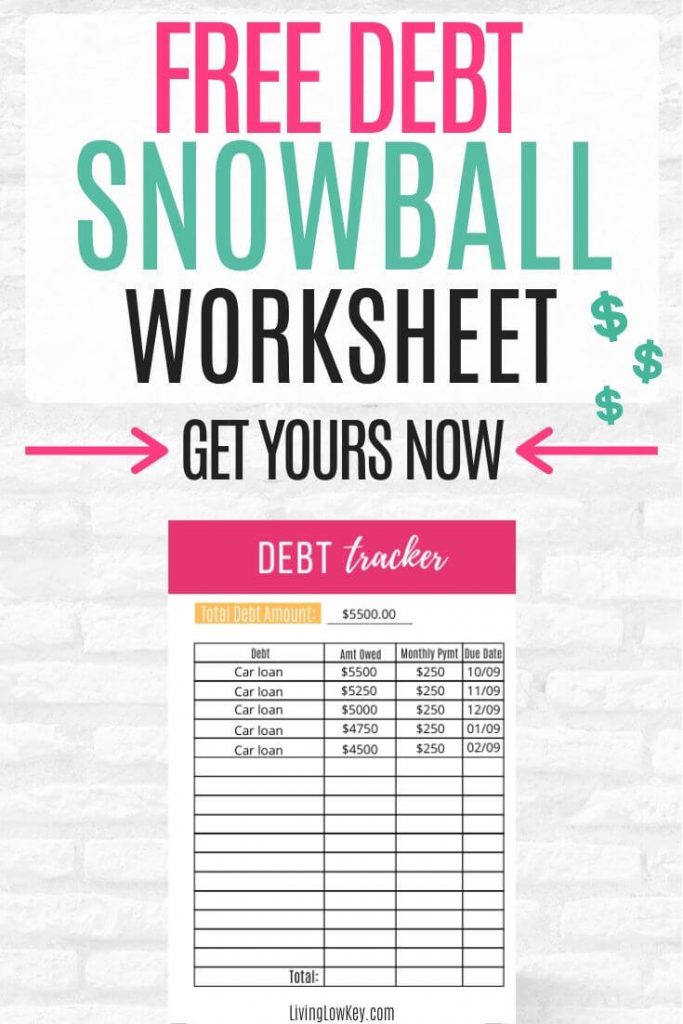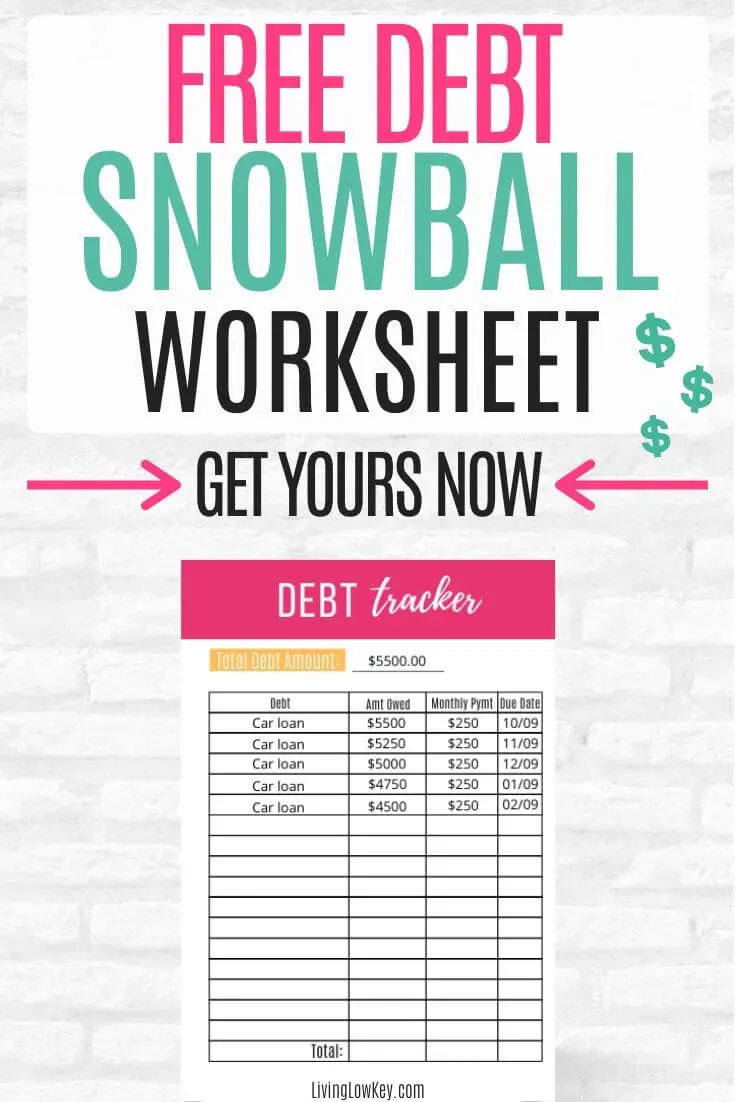 Related articles: