As a newly married couple, it's easy to get swept away in the excitement of it all and forget to discuss your finances.
Did you know though, that money is one of the main reasons for divorce?
In fact, in 2 out of every 5 couples, one spouse admits to lying to his or her partner about money, according to a survey by the National Endowment for Financial Education.
Yikes. This shows that money is a hugely important topic that you need to discuss from the beginning.
Lets take a look at the best ways of how to manage your money as a married couple so you don't become part of that statistic.
Having the money talk is not as scary as it may sound – or even boring – and getting on the same page with your finances will set you up for a long and happy marriage.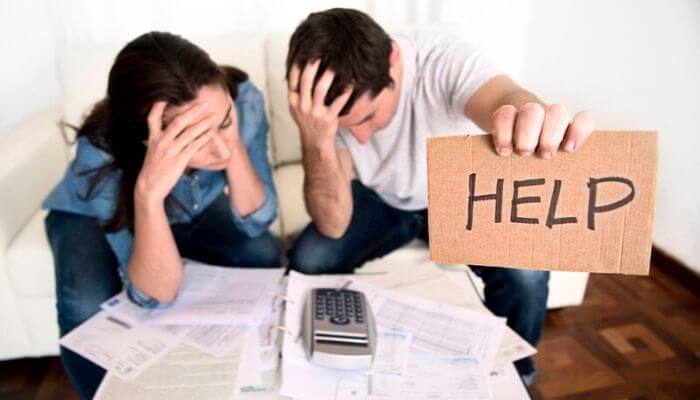 Managing Finances as a New Married Couple
Lets go through our favorite tips for how to manage your money as a newly married couple. They're really simple, and we hope that you will find them as helpful as we have.
The earlier that you can start up a conversation about money, the better. It's obviously better to do this before you get married, but don't worry. Better late than never!
What tends to happen a lot of the time is that the finances are left up to one of the spouses and the other one is left in the dark.
That's all very well and good if things run smoothly, but what happens when you hit a bump in the road? It's vitally important that you both know how to manage money as a couple.
When it comes to dealing with your money, it's essential to set goals. The reason that setting goals are important is that you need to make sure your money is going where you want it to go.
There are big goals that you may have that will involve money, so it's important to have a discussion about these.
These goals could be things like:
Early retirement
Wanting to become a millionaire
Living on one income (e.g., to be a stay at home parent)
As you can see, these are all big goals that you will need to work together on as a team.
Talking about these goals early on will set you up for success and mean that you can start working on them together.
If you don't discuss and work towards goals, then you won't get very far. If you do, this will be great for managing finances as a couple.
Related articles:
< 10 Financial Goals Every Successful Woman Will Adopt This Year
< The Best Bank To Save Money: Is CIT Bank Really #1
< 6 Crazy Simple Money Moves To Make Before You Turn 30
Helpful products:
Decide Who Should Pay the Bills
The bills have to be paid, but who is going to pay them? Make sure that you discuss who is going to pay which bills so that no payments are missed.
You need to make sure that you have a clear plan of action, and you know exactly who is doing what – and how much everything costs.
One of our favorite tools to track all our bills, due dates and amounts owed is by using the Bill Tracker in these Budgeting Spreadsheets. It makes it super easy to keep track of where all our monthly bills are going, when they are due and how much is due.
We believe that once you're married, his money is her money, and her money is his (within reason, of course). You will need to have this discussion in your household and come to an agreement as a newly married couple.
Create a Joint Budget That You Both Agree On
Creating a budget will be one of the most important things that you do as a married couple – yes, really!
Budgeting doesn't sound like the most fun activity that you can do with your spouse, but it will set you guys up with a great life.
When you have total control over your money, it helps you focus on putting that money towards things you truly enjoy in life!
You will get a certain amount of income each month, and it's up to you two to decide what you want to do and how to manage your money.
There will be a certain amount of money that will have to go towards your bills. Even your bills need to be discussed as they will take up a large chunk of income and are important.
Your largest expense will be your housing, whether that be rent or a mortgage. Where you live and how much your housing costs is an important thing to consider as a married couple.
Outside of your main bills, you will have variable expenses for things such as groceries, gas, and then fun things such as date nights and going out to eat. The amount that you want to spend in these areas needs to be agreed between the two of you.
The best way to figure this out is to look back through the previous month's spending and see how much you have been spending. This means that you will be able to create a realistic budget amount.
>> If you need a way to keep track of your finances grab your free copy of our budget binder below!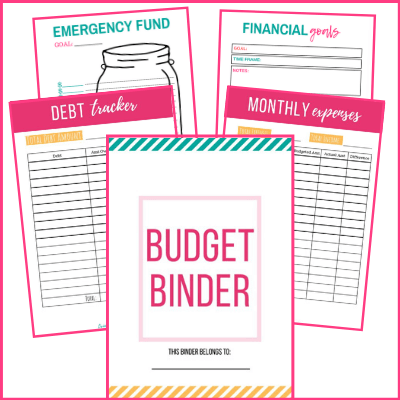 You will also want to make sure that money in your budget is going towards the joint goals that we discussed.
Work out how much you will need to save to get you to your goal and put that into your budget each month.
There tends to naturally be a 'spender' and a 'saver' in the relationship. Of course, this isn't always the case as you may have two spenders or two savers, but they're generally is one person who is more extreme than the other.
What this means is that you will need to strike a balance, and both agree on how you are going to do this.
Related article: 8 Of The Best Budget Planners You'll Obsess Over In 2020
Track Your Budget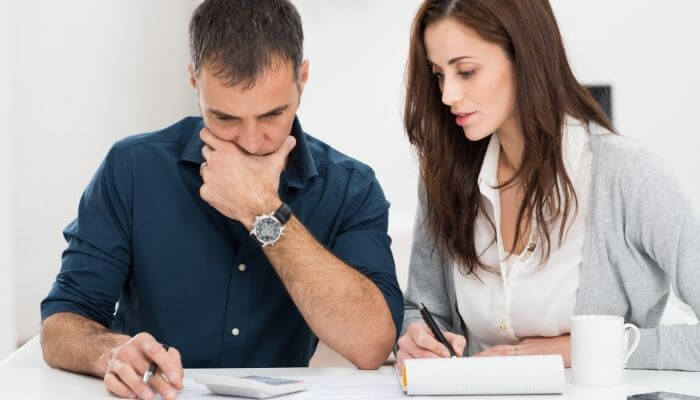 When you've figured out your budget and written it all down, you may think that that's where it ends. Nope!
You will need to keep track of your budget to make sure that you are following it. There's no point in creating a budget if you're just going to ignore it completely.
There are a few ways that you can keep track of your budget, and it's up to you to decide which way you prefer.
We have a budget spreadsheet tracker that you can use or our Printable budget binder.
Decide who keeps track of the finances on a day to day basis. You may find it easier to have one person do the daily bits, but come together once a week to discuss it as a team.
Grab Your FREE Budget Binder Today!
Start saving more money and pay off your debt with this FREE Budget Binder
Combined Bank Accounts if You Decide to Do So
This is another thing that you need to discuss as a couple. A lot of married couples will combine their finances after they get married, but is this the best course of action for you?
Take a minute to think about the pros and cons of having a joint account over keeping your separate accounts.
Joint bank accounts can be good for creating trust and pooling all of your income in one pot to use jointly.
We believe that money should be shared between the couple once they're married.
You need to decide what's the best course of action for the two of you as a married couple though.
It doesn't have to be either a joint account or separate accounts – you could do a combination of the two.
If you have a joint account for the joint bills, e.g. housing, water, etc, and then separate accounts for your own discretionary expenses, this may be the best way forward.
If you need a great online bank to start your new joint bank account, check out why we highly recommend CIT Bank.
Should Married Couples Have Joint Bank Accounts?
The decisions that you make in your marriage and finances are between the two of you. Other people will have their own opinions on what they think is best, but you need to agree on this together.
There's no one correct answer to this question as there are both pros and cons. It's up to you to decide which sounds the most appealing.
Pros
All of your money is for both of you to use
It helps with trust
Cons
If your partner leaves they will have access to all of the money and can take it
It may cause arguments on how much the other person is spending and what they are spending it on
Ultimately you will need to weigh up the pros and cons and make the best decision for you as a couple.
Start an Emergency Fund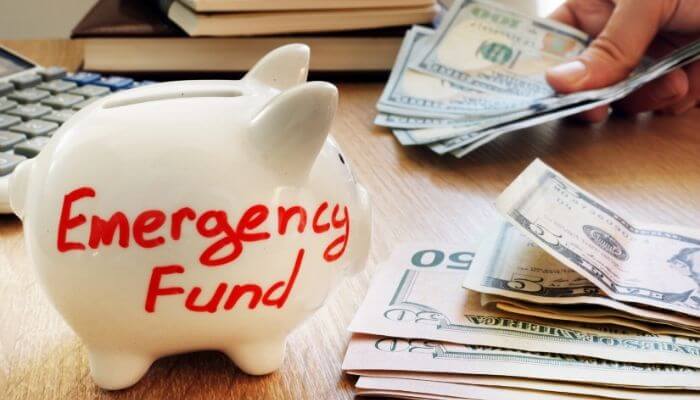 Creating an emergency fund will help you both more than you may realize at first.
An emergency fund is a pot of money that you save with the sole purpose of being there in an emergency.
It's worth pointing out that an emergency isn't a sale at your favorite store or Christmas presents. An emergency is something that you can't predict and need the money urgently.
Examples of emergencies that you would use this for are things such as job loss, family illness, major car repairs, or your furnace dying in the winter.
The amount that you save in your emergency fund is dependent on how much would make you happy. The whole point of an emergency fund is to alleviate stress, so keep this in mind.
Some people like to start off with a $1000 emergency fund, while others shoot for 3-6+ months worth of expenses.
You will want to keep your emergency fund in a place where you can easily access it in case of emergency, but somewhere that you won't be able to take money out of easily.
We highly recommend using CIT bank for your emergency fund. They have a Money Market Account with industry-leading interest rates. We use CIT bank for our emergency fund and we absolutely love it.
Check out our CIT Bank review here!
Saving For Retirement
Retirement is an important subject to discuss with your spouse. When you want to retire and how much money you'd like to have in retirement is something that you can plan for.
The best place to start is with your retirement accounts through your work. The first step to take is to try and max out your 401(k) and Roth IRA.
If that seems like something really unachievable right now, that's ok. As long as you have a plan in mind and can contribute to it, then you can always increase this over time.
If you're looking to invest in the stock market, Webull has a really great trading platform with no fees. Check it out here!
Related article: Retirement Planning: Grow A Million Dollar Nest Egg
Get Out of Debt
Debt doesn't have to be a permanent fixture on your budget. You can pay it off if you have a plan and stick to it.
It may take a while, but it will be worth it to no longer be paying interest on your debts.
It's extremely important to talk about your debt before you get married. If you skipped that step, it's not to late to come up with a plan to pay off that debt.
When you're creating a plan to pay off your debt, you need the right tools to help you do it. We highly recommend the Destroy Your Debt Super Bundle.
It has everything you will need to pay off student loans, calculate loan payments, track your mortgage and so much more! Check it out here.
We found that creating a plan to pay off debt and coming up with the reason why we wanted to be debt free was really fun for us as a married couple. We loved planning out our debt free future!
Related article: Live Debt-Free: The Quickest Way To Building Wealth
Other Money Management Tips
Once you have the fundamentals nailed, it's time to look at things a bit more in-depth. It can be overwhelming at first to get started, and that's why it's important to start with the basics.
Agree to have regular meetings with your spouse to go over the finances, ideally once a week. Make sure you agree to go into them with an open heart and mind.
The point of these meetings is not to berate the other person for their spending but to analyze it and make goals as a team. To figure out how to manage your money as a couple.
You can look at how the week has gone and see if there are any adjustments to make going forward. I promise it's fun!
Trust Your Spouse
When you have agreed to some pretty heavy goals, it can be tempting to check in on your spouse constantly to see how they're doing.
Allow your spouse to do things the way that they feel is best, and give them space.
Keep the Fun in the Budget
As much as we admire people going 100% in on their goals, you need to make sure that they are sustainable.
What I mean by that is, make it fun. There's no point working hard and having no fun at all. Make sure that you keep the money for fun things in your budget for you and your spouse.
This doesn't have to be anything overly expensive, but try and do things together each month to keep the romance alive.
Final Thoughts on How to Manage Your Money as a Newly Married Couple
There are a few things that you can do to set you and your spouse up for success with your marriage and finances from the start.
The way that you spend your money will have a huge impact on your life together, so it's important to be on the same page from the start.
Having shared goals is also an important part of life, and working towards these together will be a fun experience for you.
The sooner that you manage your money wisely and together, the more money you will have for the things that truly matter to you in life. And who could ask for more than that?
How do you manage your money with your spouse? Do you think that all married couples should have joint accounts or separate? Let us know in the comments below.
Grab Your FREE Budget Binder Today!
Start saving more money and pay off your debt with this FREE Budget Binder
If you enjoyed this article save it for later and come join us on Pinterest for more money-related tips and tricks!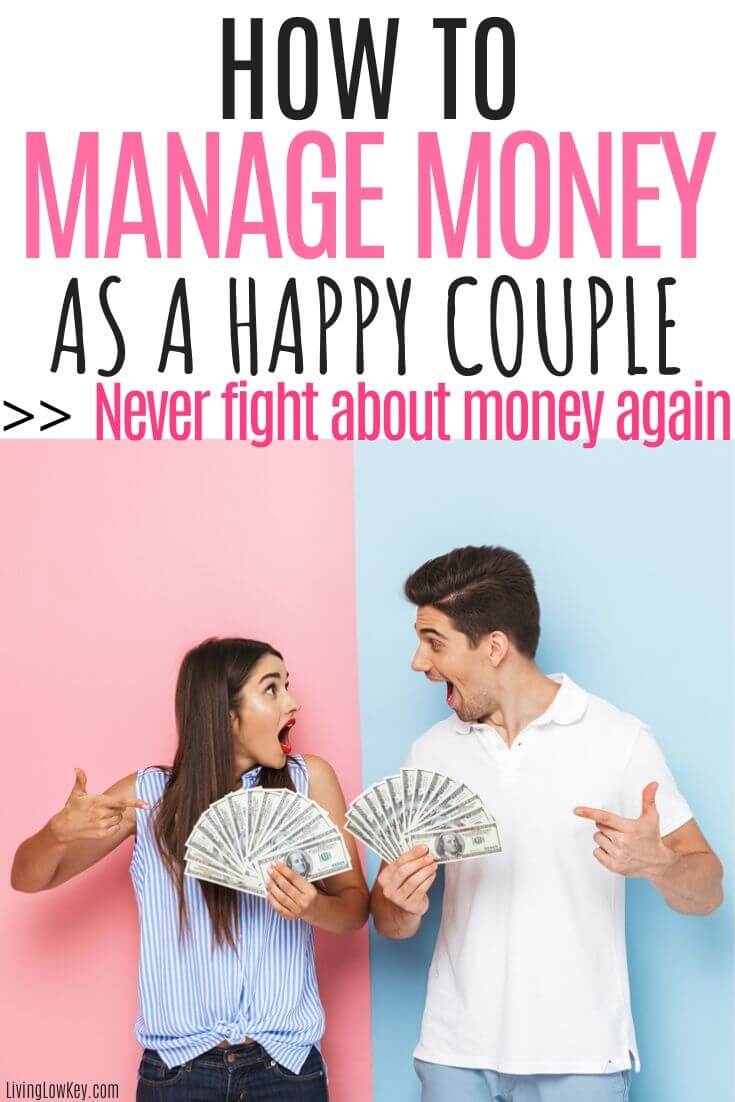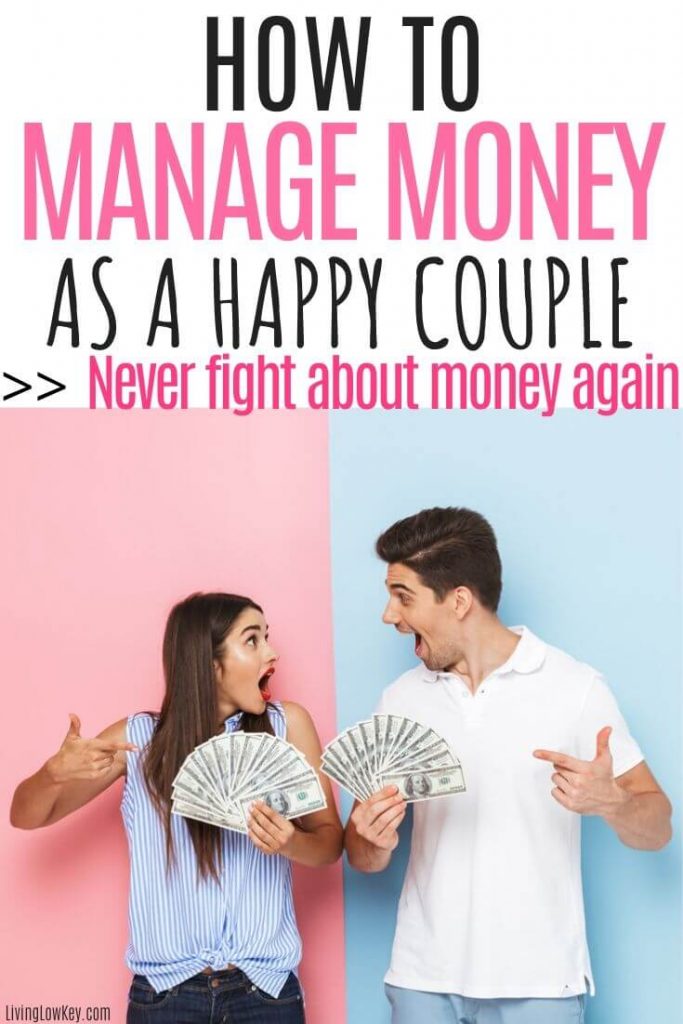 Related products:
Related articles:
< 10 Steps You Can Take To Organize Your Finances This Year
< Dave Ramsey's 7 Baby Steps: What Are They And Will They Work For You