Some work environments are busy, bustling, and noisy, with lots of people walking around.
Is this something that, when reading, fills you with dread?
Not everyone is cut out for working in a busy office with many people – some of us like to work on our own.
Everyone is different, so we can't expect everyone to want to work in the same way.
There's nothing wrong with wanting a bit of peace and quiet when you are working or avoiding office dramas.
You may feel better working in a job where you work on your own, and so we will look at the best jobs where you work alone.
Introverts, this is for you!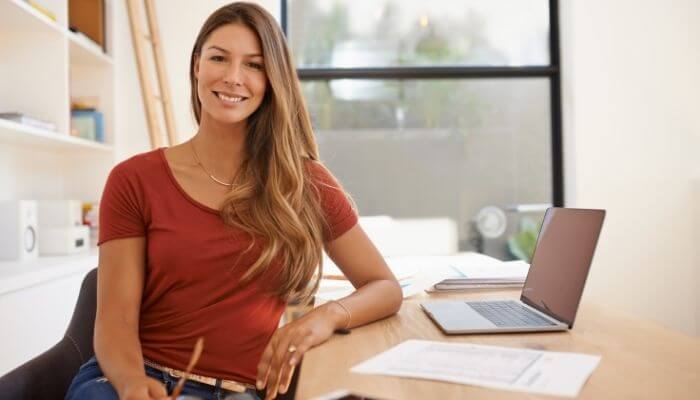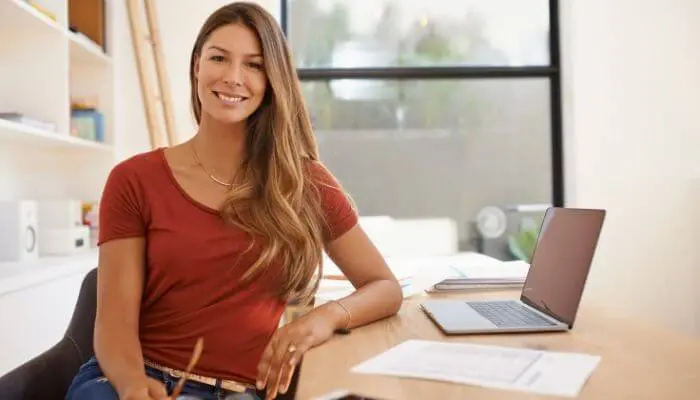 Why You Might Enjoy Working Alone
It might feel a little bit odd, admitting to yourself (or others) that actually, you'd prefer to work alone.
There are so many different reasons as to why you'd like to work alone, and these will be personal to you.
You Enjoy Being Home
There's no place like home, right? It's nice to be at home – you are in control, and you can wear your pajamas all day if you want to!
We all love being at home, so it's only natural that we'd want to spend most of our day there.
You Are An Introvert
Being an introvert doesn't mean that you don't ever want to spend time with other people, but it usually means that you find it an energy drain.
If you are an introvert, you will know how this feels, and it doesn't mean that it's impossible to work with other people (sometimes you enjoy it), but you may just prefer being on your own.
The Pandemic
We are living in times when things are crazier than they have ever been. For a lot of us, we are having a good look at our lives and making changes.
We are all trying to stay at home to try and minimize the spread, and many are home-schooling kids as well.
With having to stay at home, it's a good idea to find a job where you will not be working with other people.
No Dress Code
One of the best things about working on your own is that you can wear anything you want. Pajamas if you want to!
It is a good idea to dress up a bit so that you can feel more in 'work-mode', but it's up to you to decide what to wear.
No-one Watching Over Your Shoulder
Have you ever been in a job where you always have someone breathing down your neck? It's not fun!
When you work alone, you won't have to worry about anyone hovering over your shoulder, watching you and making you feel uneasy. It'll just be you, doing your thing.
Related article:
Grab Your FREE Budget Binder Today!
Start saving more money and pay off your debt with this FREE Budget Binder
Benefits Of Jobs Where Your Work By Yourself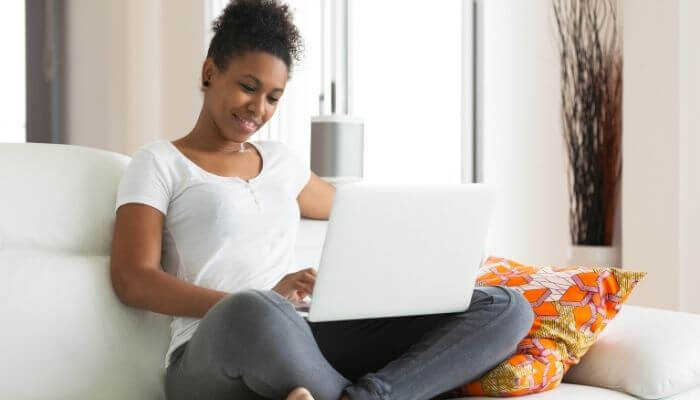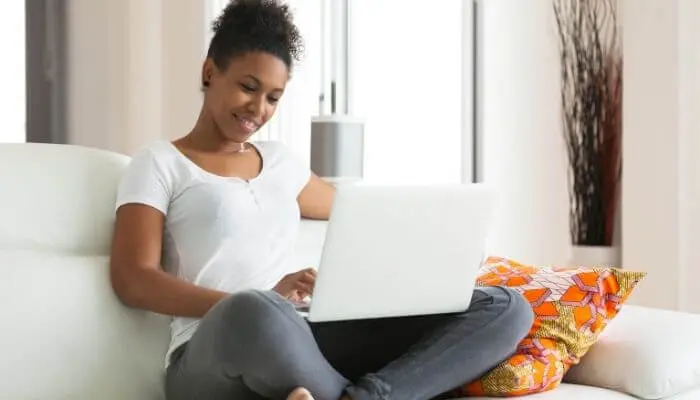 There are also huge benefits when you work by yourself that aren't just to do with avoiding annoying co-workers!
Save on Gas
If you are working at home, you will miss out on the daily commute, saving you a lot of money on gas.
It depends on how long your commute is you could save hundreds every month on gas.
Don't Put Miles on Your Car
When we think about saving money on our commute, we tend to just think about the gas that we won't be using. But there's another saving to think about!
It isn't just the gas that you will be saving on, but if you aren't using your car, you will also save on the wear and tear on your car.
You won't be using your car as much, which means less mileage, which also means that your car should be more valuable should you come to sell it.
Get to Spend More Time at Home
When you work by yourself, you get to take advantage of the fact that you can spend more time at home.
Our home is a safe place and if you have kids or pets, you can spend more time with them.
Less Distraction
Another added benefit of working from home is that you don't have as many distractions.
If you are working in a busy work environment, it can be incredibly distracting if there are many people around making noise and coming up to talk to you.
When you work from home, you will have more control over what goes on in your workspace.
Jobs Where You Work Alone From Home
Now that we've looked at the reasons as to why it could be good for you to work from home, let's look at some jobs where you work alone from home:
1. Virtual Assistant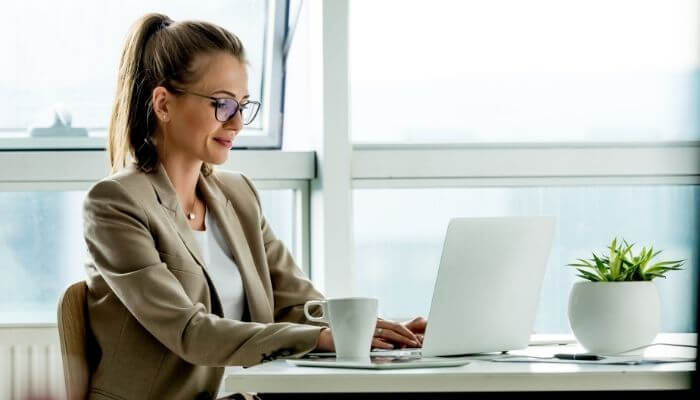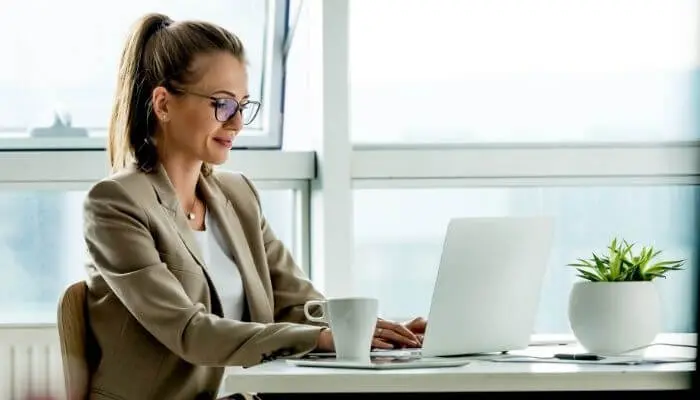 Pay: $20 an hour +
You have heard about Assistants before, right? Well, virtual assistants are simply assistants who do their work remotely.
There are so many businesses out there, and many run solely online, which just don't need all of their employees to work out of the same place.
The type of work you would do as a virtual assistant (or VA) will vary depending on where you are working and what they would like you to do.
There is a high demand for VA's for bloggers because there many blogs out there, and it requires a lot of different work to be done.
The kind of tasks that you could do as a VA for a blogger could include:
Creating graphics for social media
Posting to social media
Researching ideas for social media
Scheduling posts
Copywriting
Writing articles
Editing articles
Answering emails
Writing newsletters
Editing photos
Competitor research
Outlining/researching content
Creating new products
Sending invoices
Chasing payments
As you can see, there are so many different tasks that a blogger could ask you to do, and this isn't just restricted to bloggers either, as a lot of these are quite common within a business.
It will depend on who is hiring you and what kind of things they want you to take off their plate.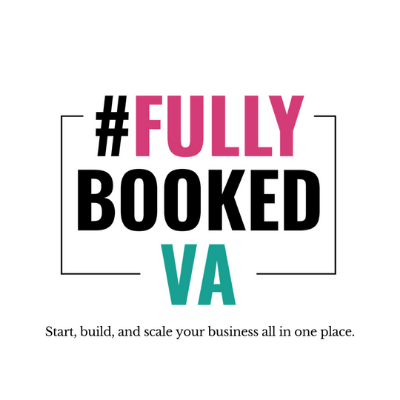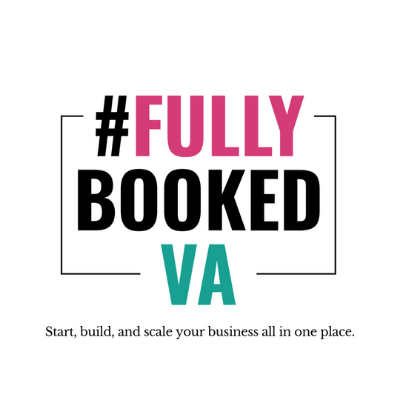 To become a virtual assistant, will help if you have experience in some of the general things that you could be asked to do, as listed above.
If you don't have the experience, you will need to show that you can do some of these things, and it may be worth putting together a portfolio.
Have a look into the Fully Booked Virtual Assistant course to guide you by setting up your own successful VA business.
If you aren't sure if being a VA is for you check out this Free Training for breaking into the virtual assistant world.
2. Teach English Online
Pay: $14 – $22 an hour, plus potential bonuses
An online job that has become increasingly more popular recently is teaching English online.
This is a brilliant job if you enjoy working with children but from your own home, and have the relevant skills.
In order to do this, you will usually have to have a degree, although this degree does not have to be relevant to teaching in a lot of cases.
There are quite a few companies that you can sign up to if you want to do this, such as:
This is one of the most popular sites to sign up to, where you can help Chinese children learn how to speak English.
They ask that you have a degree or are working towards a 4-year degree.
One of the cool things about VIPKid is that you don't have any strict work hours as you can choose when you want to work.
One thing to bear in mind though is that it would be good for you to be available at busy times for China.
Another company that we recommend for teaching English online is EF Education First.
They ask that in order to work for them, you will have to have a degree, be a native English speaker and live in the US.
You will have the ability to earn bonuses with EF Education First, which is a great way of earning a bit extra on top!
3. Proofreader
Pay: $40,000+
When you are looking for a job where you work alone, we hope that you will consider being a proofreader.
It's a perfect job to do if you want to work on your own as there is no need to be in an office or busy environment to do it. It's probably a lot better to be somewhere quiet to do this!
Proofreading is the task of looking through written content to spot any obvious errors that need to be corrected.
The amount you are paid will vary depending on where you work and what type of pay e.g., per hour, per project, etc.
If you are looking to become a proofreader I recommend checking out Fiverr or Upwork.com. Create an account and start looking for jobs asap.
4. Blogger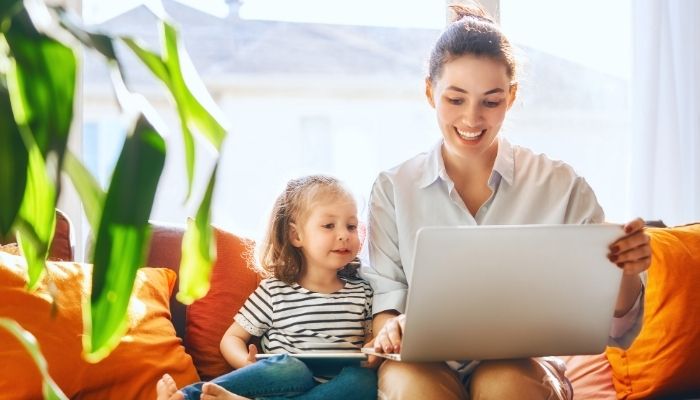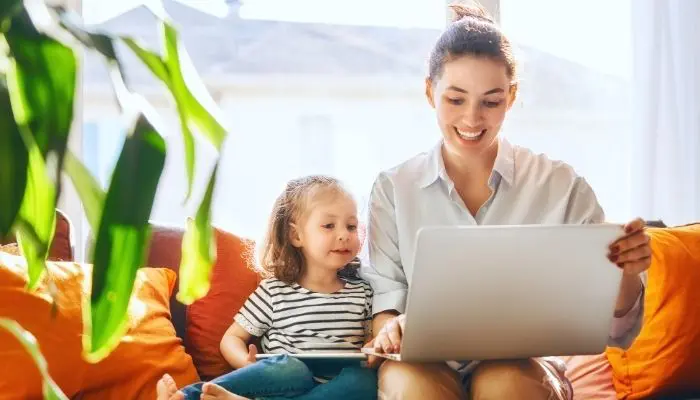 Pay: Unlimited
We are a bit biased towards blogging, as it has helped us earn so much money and completely change our lives!
Being a blogger and starting a blog isn't a get rich quick scheme. Many people have the misconception that blogging is just a bit of writing and some social media, but it isn't like that at all.
A blog is the same as any other business. You will have to work really hard, put in many hours, and have a decent business plan.
You will have to think about how you will make money from your blog – remember, it is a business just like any other.
There are a few common ways that bloggers tend to make money, which include:
Ads. There are all kinds of ads that you can run on your blog, but most people start with something like Google Adsense and move on to something like Mediavine.
Affiliate links. Affiliate links are where you can make money from people clicking on your links and continuing through to carry out a purchase. You may know them as commissions or referral links.
Sponsored posts. This is typically where a company will pay you to write about them and/or their product in exchange for a fee.
Products or services. These could be things like coaching, budget planners, and more!
You will need to think about the subject that you will want to write about on your blog. You want to be known for a particular subject so that people remember you.
Some subjects tend to be better paid than others, such as health, wealth, and fitness.
Come check out how we made $22,000 in one month with our blog.
5. Bookkeeping
Pay: $18 – $50 an hour +
Another service that you could offer to bloggers or small businesses is to do their bookkeeping.
Now, bookkeeping isn't to be confused with accounting, which you will need further education and qualifications for.
Bookkeeping is where you record all of the financial transactions that go on in a business.
Bookkeeping is something that many business owners don't enjoy doing, and are happy to outsource, which is where you come in!
6. Transcriptionist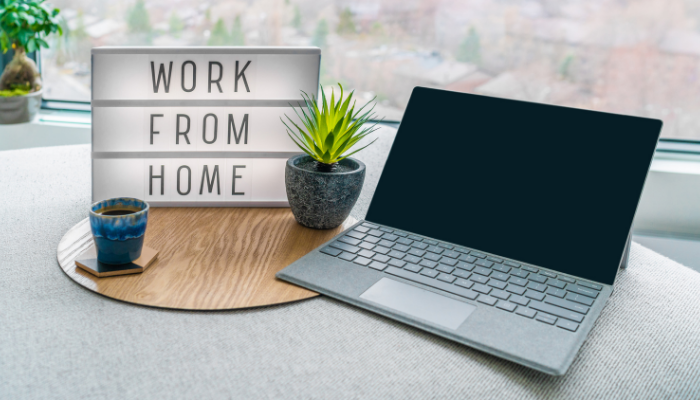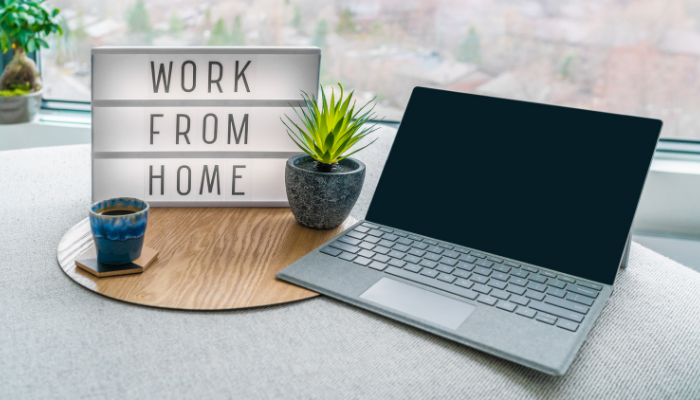 Pay: $15 – $30 an hour
A great job for introverts is a transcriptionist. You often don't need to have any qualifications or previous experience to do it – although this would be helpful, of course.
Transcription is where you listen to audio content e.g., meetings, podcasts – and change it into written format.
To do this, you will have to be good at understanding different types of audio (which is why it's helpful to have experience), which may include various people talking at the same time and different accents.
You will need to be a fast typer in addition to this, as people talk faster than you will be able to type.
There are lots of sites that you can sign up to for this, with the most popular being Rev.com.
7. Photographer
Pay: $60,000+
Can you always be found with a camera in your hand? If you love taking photos, then a good job where you work alone can be a photographer.
The most lucrative type of photography tends to be wedding photography, where you can charge high prices due to the skill set needed, the length of time, and how much the couple is willing to pay.
However, if you are looking for a job where you are working on your own, you may not be comfortable with being a wedding photographer.
There are many different types of photography that you could do that don't involve taking photos of people or being around anyone, such as nature shots, buildings, and product photography.
We have even seen on a TV program recently a photographer who was making a lot of money from taking photos of high-end cars!
You can even sell your photos to stock photo sites such as Shutterstock or DepositPhotos.
Related article: How To Make Big Bucks Selling Pictures Of Your Feet
8. Website Design
Pay: $50,000+
Website designers can command high rates of pay due to businesses needing an excellent website for their company and the skill level that is required to do so.
Many businesses will need a website set up for them, and a lot of people just don't have the know-how to do so.
You could even start by reaching out to businesses in your local area if they don't have an online presence.
There are website design templates out there that will make this much easier for you. You will be expected to know your way around the backend of a website, so don't do this if you aren't comfortable with this.
Some other businesses will want your help with setting up a shop type of website to solely sell their products or services – like Shopify.

9. Facebook Ad Manager
Pay: $50,000+
Have you heard about a job where you are a Facebook Ad Manager? This is one of the newer online jobs available and is perfect if you like to work alone.
You know when you are scrolling through your Facebook feed, and an ad pops up? The ad will appear to be tailored to you – and that's because it is.
People working behind the scenes creating ads for their businesses which they run through Facebook ads.
It's not just a case of throwing a Facebook ad up there, as it will need to be tailored to the specific person you want to see the ad.
Businesses will have a target customer/audience in mind, so they will want to target that specific person with their advertising.
Knowing how to do this specifically and how to apply it is where you will earn money from being a Facebook ad manager.
The whole point of ads is to generate more income for the business, so they are often willing to pay a high fee for this.
Check out Bobby Hoyt's Facebook Ad course on how to get it all set up or check out his free training here!
10. Start A Vlog
Pay: $1000+ a month (depends on topic and views)
When we talk to people looking for ways to make money, starting a Vlog is always something we suggest.
Youtube is a brilliant platform to make money on, and all of the research and signs show that people love to consume video content.
We love vlogging as a business idea because you can go about it in the same way as you would a blog, but there is a potential to reach a large audience much quicker.
As with a blog, it will be best to choose a particular subject to focus on so that your channel will be known for that, and people will come to find you.
Ensure that you choose something that you are happy to talk about a lot, and what you think will help others. Don't just do this for the money!
The great thing about vlogging is that you can do it at any time of day, and you can do it completely on your own – it's just you and the camera.
11. Content Creator
Pay: Varies
When it comes to content, there is a high demand for it. And the good news is that there are so many different ways that you can do it!
As a content creator, you will typically be creating content for yourself. That doesn't mean that you can't also do work for others, such as via freelancing.
The platforms that you can use to create content include places like Youtube, Instagram, and blogs.
Think about what type of content you'd prefer to create, whether that be audio or written. All of these can be done working alone, though!
12. Social Media Manager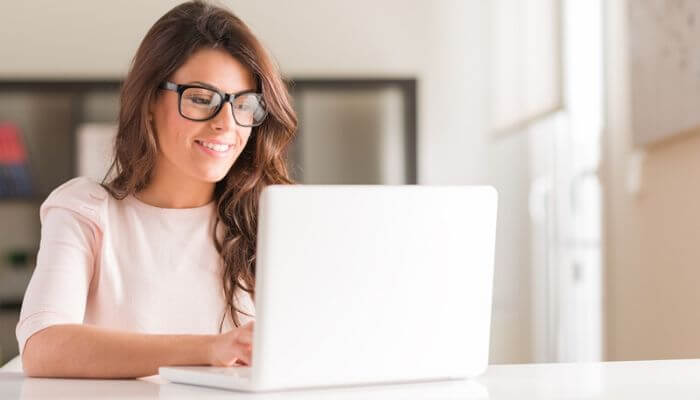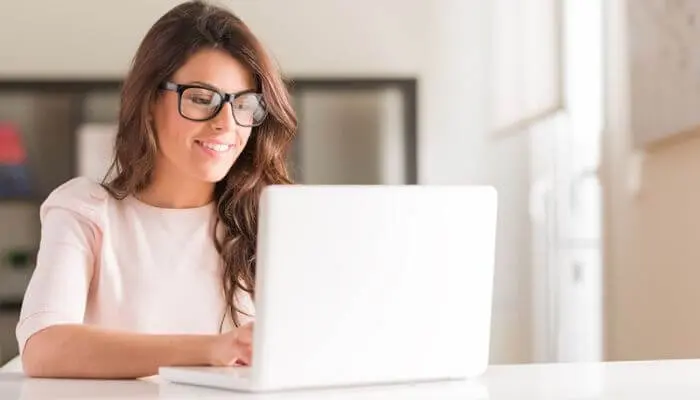 Pay: $40,000+
We've looked at some other roles where you can work for bloggers or small business owners, and being a Social Media Manager is another great option.
A social media manager is generally a role where you will have full control of a brand's social media account/s.
The main type of social media platforms that businesses use include:
There are different social media platforms that people use, but these tend to be the main ones, and the ones that you'd be most likely asked to manage.
A social media manager will typically run the social media account, which will entail tasks such as researching competitors, creating graphics, finding hashtags, scheduling posts, uploading posts, replying to messages, replying to comments, and more.
The tasks you will do will vary depending on what the business wants you to do.
Social media managers are in high demand because running a social media account takes up a lot of time and expertise.
13. Childcare
Pay: $25 an hour +
Do you love kids but hate working with adults? If you are looking for regular work from your own home, then you could work in childcare.
You could set up your own daycare, but obviously, make sure that you have everything set up properly and it's safe and legit.
Two of the best sites to promote your services are Care.com and SitterCity.
14. Sell Printables On Etsy
Pay: Unlimited
We always love recommending selling printables on Etsy as it is such a good passive income.
Printables are things that people can print off and use. For example, you could sell printable art or invitations, planners, and so on.
You don't have to be a professional graphic designer to sell printables on Etsy, but it will help you if you can do this!
If you are a content creator, you could also sell relevant printables linked to your Etsy store.
15. Flea Market Flipper
Pay: Unlimited
Another great job for introverts is flipping. Have you heard of flipping before? It's where you buy items for a low price and sell them for a higher price.
This is a good job for introverts because there is no need to have any interaction with anyone!
You just need to source the items, whether that be from places like thrift stores, flea markets, or online sales, list them, and post them once they are sold.
It isn't a case of buying any item and having this work for you, as you will want to find items that you can buy at a low price and sell on for a much higher price.
Therefore, there are tricks and hacks that you can use to find these items.
We recommend checking out Flea Market Flipper, which has lots of helpful information and courses where they give you tips on how they earn six figures.
Or save your seat with this Free Flea Market Flipper workshop where they teach you how to turn flea market flipping into a profitable business.
16. Dog Sitting
Pay: $40 per day (varies)
If you love dogs more than people, this is the perfect job for you! Dog sitting is where you will look after other people's dogs when they go away or are busy.
This is such a fun job, and it means that you still get to interact with people a little bit (this is healthy!), but it's only going to be a minimal amount.
Hopefully, you will find lots of great clients which will make the experience more enjoyable for you. It won't feel like work!
When it comes to this line of work, think about what you would be looking for if you were looking for a dog sitter for your beloved pooch.
You would probably look for someone who was kind, enthusiastic, and who clearly loved dogs. If you think that you would look after someone's dog well and could give them lots of love and walks, this could be the job for you.
With this type of job, you can either go to their house and look after the dog or have them at your house.
If you watch the dogs at your home, you will be able to have more than one dog at once, which means more money!
If you are ready to make your own hours and manage your own dog sitting business I'd recommend checking out Rover. With Rover, you create a profile, and then potential clients that are in your area reach out to you. Yes, it's that easy.
Give Rover a try right now!
17. Data Entry
Pay: $15 an hour +
Data entry isn't one of the best paying jobs out there, but it is a good job to do, especially if you are just starting out and want to work independently.
Typically data entry jobs are where you will just be entering data, such as into spreadsheets.
You can find data entry jobs on sites like:
18. Sell Stuff On eBay, Facebook Marketplace, and Amazon
Pay: Unlimited
Along with flipping items, you can make money from selling items on sites like eBay, Facebook Marketplace, and Amazon.
One of the best ways to make money is to start with selling unwanted items around your home.
You will be surprised at the kind of things that people will buy off you, so make sure you don't dismiss anything that you want to sell.
If you want to take it a step further and start selling as a job, make sure that you register as a business.
Ideas of things that you can sell include:
Garden furniture
Toys
Sporting goods
Baby items e.g., strollers
Gym equipment
Clothes and shoes
19. Accountant
Pay: $70,000
Being an accountant is something that you can work towards, as you will need to have a degree for this role.
An Accountant is a good job for when you want to work alone as you can run this as your own business and not have to work in an office.
You may have to meet with clients, so maybe you could run this as a purely online service.
20. House Cleaner
Pay: $20 per hour
Do you want to do something where you get out of the house and do some manual work? Not everyone is cut out for being stuck behind a computer screen all day.
If you are looking for a more manual labor job, which will be a great workout, you could consider being a house cleaner.
To clean houses, you don't need any prior experience, although that would be an advantage to winning jobs.
Most house cleaners come with their own equipment, so you would need to have a good vacuum cleaner, mop and bucket, clothes, and cleaning supplies.
You will need to work fast, and clean to a very high standard. This is a good job if you like to work alone as you will typically clean when the house owner isn't there.
Cleaning jobs often come from word of mouth, so it's important to have a good reputation and let your clients know that you are looking for more work.
21. Delivery Driver
Pay: $25 an hour + tips
This is another job idea where you can get out of the house and not be stuck behind a screen, where there is minimal interaction with people.
You will still have to speak to people as you will be delivering their parcels, but it's nothing like an environment where there are lots of people all day.
There are so many delivery jobs available nowadays as so much of shopping has turned to online.
There are lots of food delivery jobs out there at companies such as:
Have a look at what is available in your local area and what kind of jobs are up for grabs.
Jobs Where You Work Alone Summary
There are so many different types of jobs that you can do where you work alone, which ones appeal to you? Let us know in the comments below.
Grab Your FREE Budget Binder Today!
Start saving more money and pay off your debt with this FREE Budget Binder
If you enjoyed this article save it for later, and join us over on Pinterest for money-making job ideas.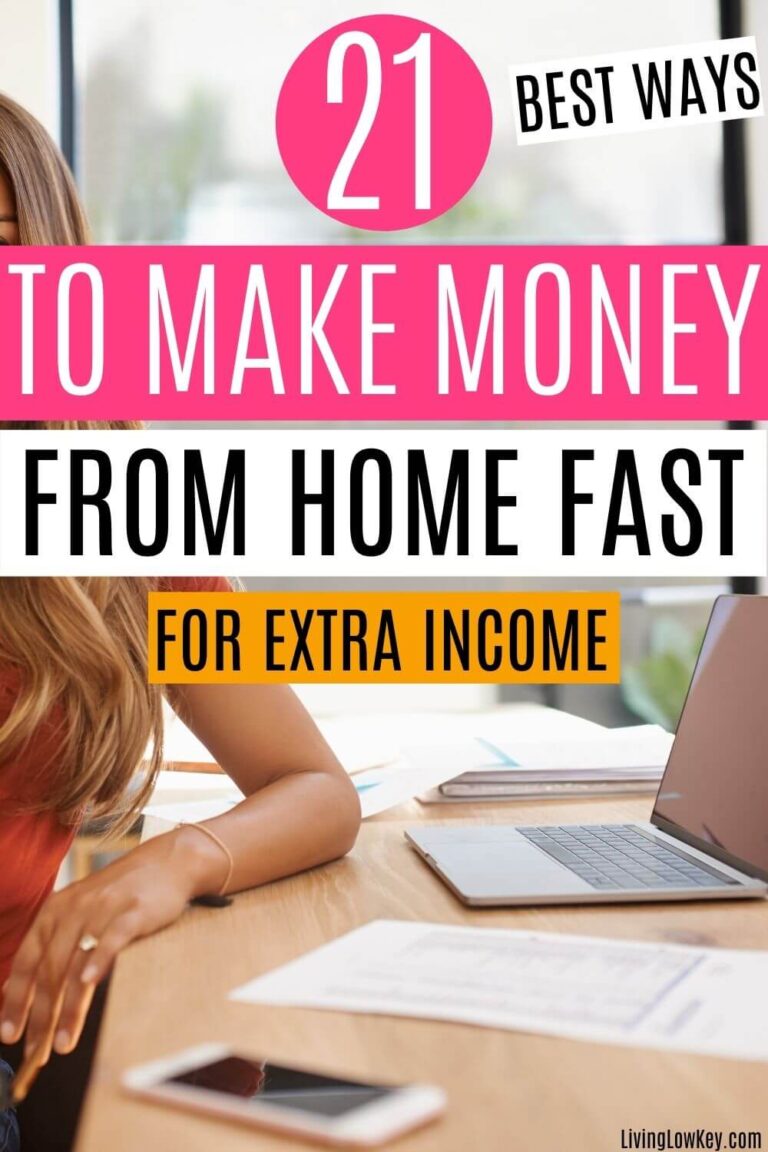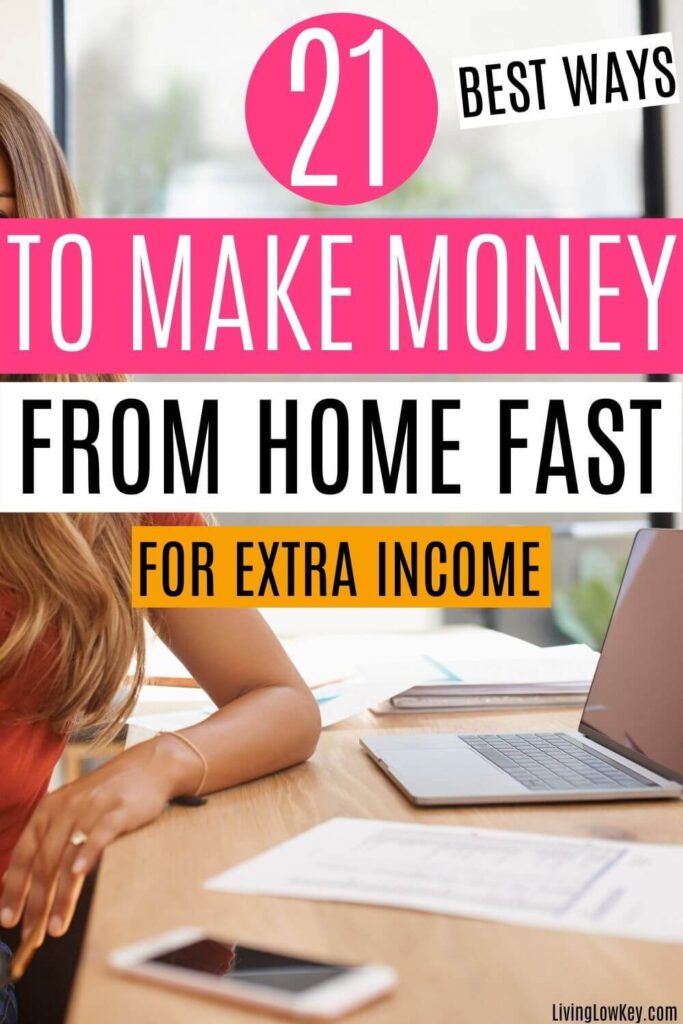 Related articles: