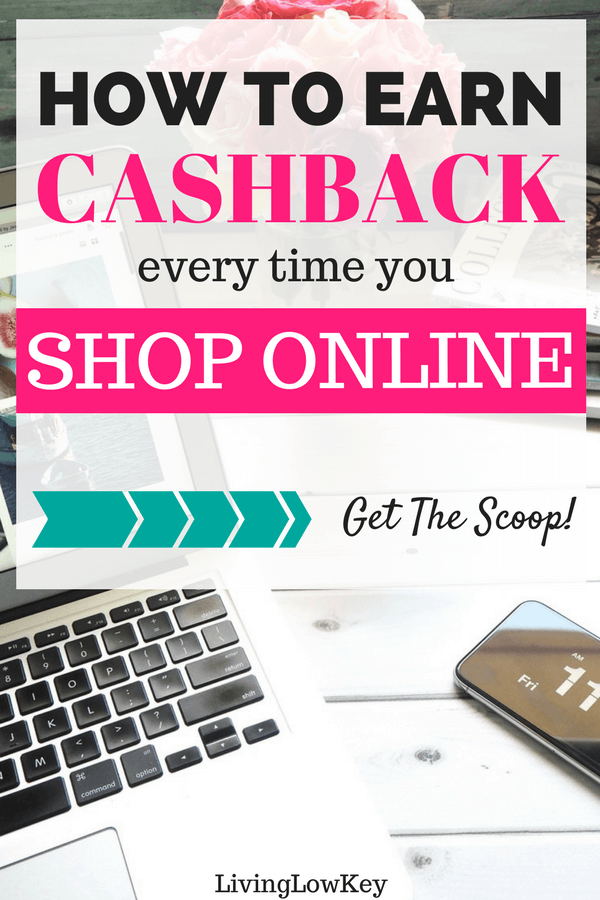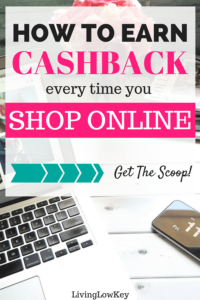 I want to let you in on a little secret, there is a way for you to get FREE cash back when you shop online. That's right, free cash back! You'd have to be crazy to not love getting free money! I want you to know how to save money while shopping online and that's why I am writing this review of Ebates.
Did you know that over 50% of Americans prefer to shop online? An even more impressive number is over 95% of Americans have made a purchase online in their lifetime. With all that online shopping happening, why wouldn't you want to get free cash back with the purchases you're already going to make online?
I want to tell you all about what Ebates is, how to save money using Ebates, and whether it's a legit site you can trust. Stick around to get all the details so you can start getting cash back.
CLICK HERE TO GET YOUR $10 WELCOME BONUS AFTER YOU MAKE YOUR FIRST $25 PURCHASE!!
Related Articles:
So What Is Ebates
At this point, you're probably wondering what Ebates is. Well, Ebates is like a shopping mall only all online. They partner with stores like Kohl's, American Eagle, Oakley, Macy's, Target and over 2,000 other stores to give you great deals. You shouldn't have any problem finding what you need on Ebates.
We have used Ebates for our online shopping and haven't had any issues with the cashback deals. Ebates has an A+ rating with the Better Business Bureau and has been in business for almost two decades. I feel confident saying this site is legit and can be trusted.
The only downside I have found to the site right now is that not all items you buy will qualify for Ebates cash back. Certain sites like Amazon have limits on what gets cash back and what doesn't. I bought some walkie-talkies from Cabelas and they didn't qualify for cash back.
Grab Your FREE 2019 Budget Binder
The best part about all of this is that Ebates is completely FREE for you to use! All you have to do is sign up and start shopping. There are no monthly fees or subscriptions so you're only going to benefit from this.
How Does Ebates Work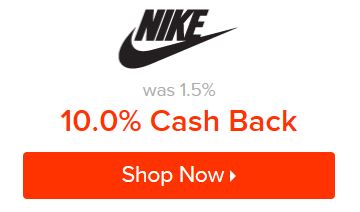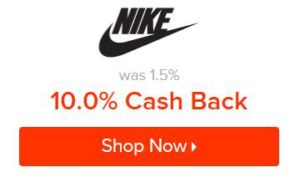 When you shop through Ebates, you will see a percentage next to the store icons that you click on. That percentage is the amount of cash back you will receive when you shop with them.
The cash back amount can range from 1% to 15% or more at some stores. If you're already doing online shopping you need to cash in on this deal by signing up with Ebates.
If you're like me you are probably wondering how they can give cash back on your purchases. Ebates is essentially an affiliate network. They get a commission from sending shoppers to the online stores and in turn, they give us, the shoppers, a percentage back as a thank you.
That's a pretty sweet deal for us!
There are a few details that you have to keep in mind when shopping on Ebates. When you buy something you will see the cash back in your Ebates account within a few days. However, you won't physically receive the cash back until a while later. They distribute cash back every three months via checks or through PayPal.
You must have at least $5 in your Ebates account to have them send you a check. If you don't have enough money in your account at distribution time, it carries over until you do get enough money. Also, keep in mind that if you return an item you give up the cash back from that purchase.
How You Can Maximize Your Savings
If you're looking for even more ways on how to save money, we've got you covered. Here are some ideas to really maximize your savings when shopping on Ebates:
Use Ebates for your everyday shopping needs to save on the things you already have to buy.
You can combine discount codes, coupons and other deals with the cash back deal you get from Ebates.
You can use rewards credit cards to make purchases and get reward points on top of the free cash back.
The next time you have to do some online shopping just remember to give Ebates a try, you could earn some cash back.
Lastly, don't forget to sign up using our Ebates link so you get your Free $10 welcome bonus when you make your first purchase of $25.
GET YOUR FREE $10 WELCOME BONUS TODAY

This blog post may contain affiliate links. Learn more.
Grab Your FREE 2019 Printable Budget Binder