Best items to flip in your spare time!
Who doesn't love a good side hustle? If you're looking to make some extra cash on the side, why not check out some of the best items to flip for a profit?
From clothes and furniture to technology and appliances, there are plenty of things you can sell for a profit. So get creative and start flipping today!
Here's the list of all-time best items to flip for a profit from the comfort of your home.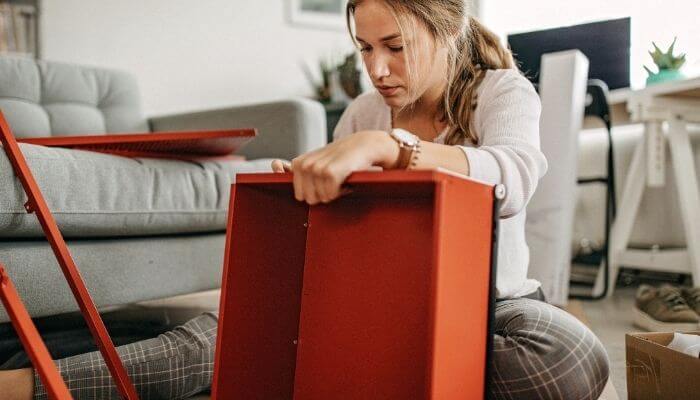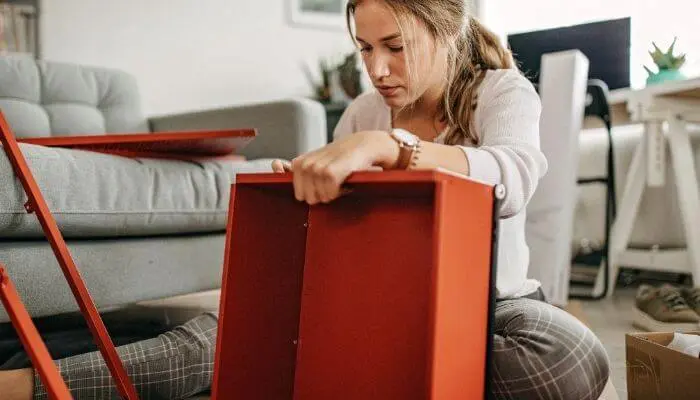 Why Is Flipping Items For Profit So Popular?
Flipping items for profit is gaining popularity because there's little to no upfront cost to it. The way flipping items works is you buy something for just a few dollars and then resell it for a higher price.
Flipping items can be done as a fun hobby, or part-time gig, and can turn into a full-time income. It's a great way to make some extra money on the side.
To get started flipping items, all you need is a little time and effort. Plus, it doesn't require any special skills or training. Anyone can do it!
Related articles:
30 Best Things to Buy and Sell For a Profit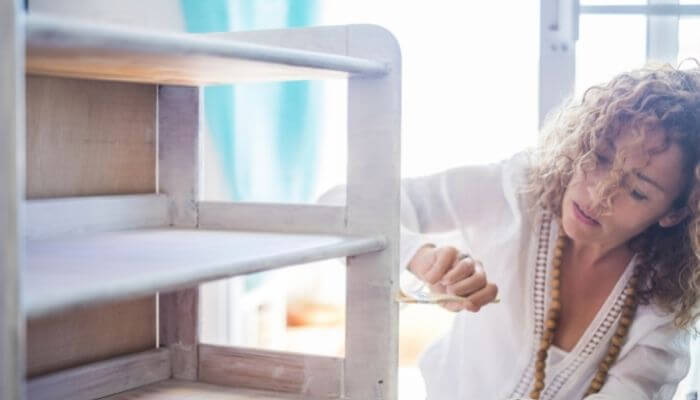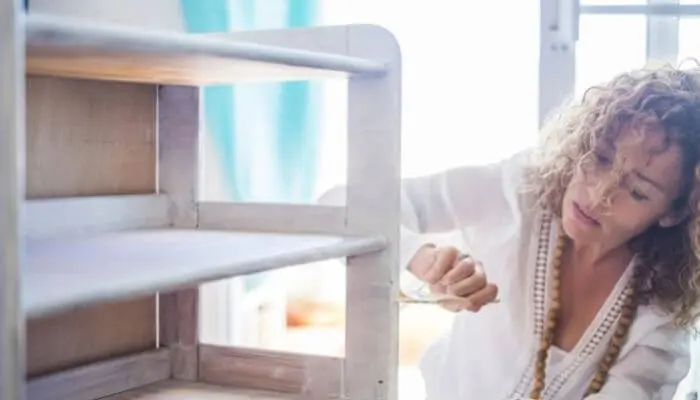 The Best Things to Buy and Resell
Here are 30 of the best things to buy and resell to get the most bang for your buck.
1. Power Tools
Power tools make the best items to sell because new ones are expensive, making second-hand tools attractive to people who want to save money.
If you consider flipping power tools, look for name-brand tools since buyers usually search by brand name.
Second-hand or gently used tools are the best things to flip because they still have a lot of life left in them, and people are always searching for deals on tools.
You can make some serious cash if you score a nice-looking set of tools.
2. Sports Memorabilia
Some people love sports so much they're eager to buy memorabilia, such as:
Cards
Autographed sports items
Ticket stubs
Vintage shirts, jerseys, and hats
Bobbleheads
Championship rings
Plus, as these items are collectibles, they are pretty expensive.
3. Car Parts
Car parts are costly, so many people search for used or refurbished parts to save money.
You can often find good deals on car parts at junkyards, salvage auctions, and online marketplaces.
Just be sure you know what you're looking for before you buy anything. If you're planning to flip car parts, do some research on what types of parts are in demand and focus on those. You can make a significant profit if you know what you are looking for.
4. Furniture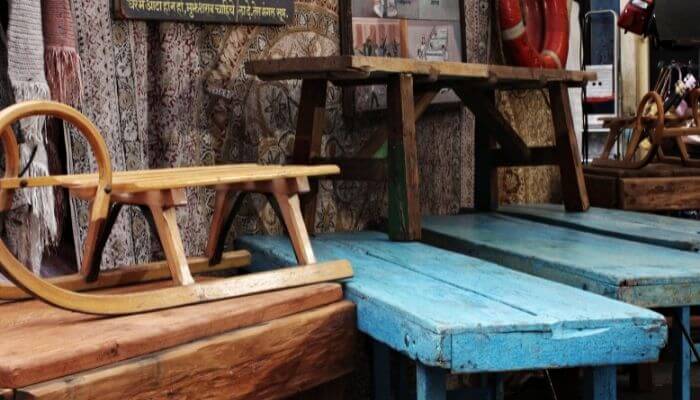 Furniture is one of the best things to flip for profit – especially wooden ones because they're expensive and have a long life span with high-profit potential.
There are always people moving as well as people wanting to redesign their homes or simply declutter their spaces. In these cases, people are usually looking for a quick sale – it's a great possibility for you to find wooden furniture for a low price.
On the other hand, you can sell wooden furniture in good condition at a relatively high price. Plus, with some cosmetic work, you can increase the value of flipped furniture.
5. Strollers
Brand-new kids' stuff is usually expensive. And since they're only necessary for a few months, many parents prefer to buy second-hand.
If you purchase a used stroller at a yard sale, you could renovate it and resell it for profit. Baby gear is always in high demand, which makes it one of the easiest things to flip for profit.
Strollers can be one of the best items to flip on eBay. I had a friend who picked up a gently used jogging stroller for free on a sidewalk and sold it for $$$ on eBay.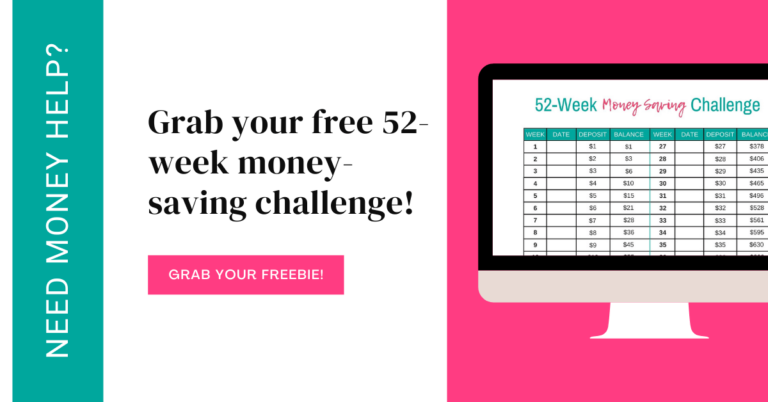 6. Arcade Games
Arcade games are a great way to bring joy to your friends and family. Whether you are trying to relive your childhood or simply looking for a way to bring joy to your friends/family time, arcade games are the perfect way to do it.
Not only are they a blast from the past, but they can also be a great addition to anyone's household.
7. Collectibles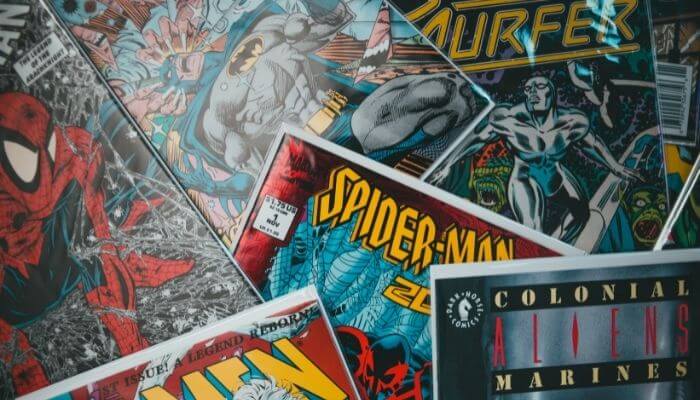 Without a doubt, any type of collectible would make a great item to flip for a profit – collectibles are hard to find and highly valuable.
Some of the best items to flip for a profit are vintage toys, comics, wine, coins, or classic cars. These items tend to have a lot of sentimental value for collectors, which means that they are willing to pay a high price for them. If you're looking for an easy flip, always keep your eye out for these collectible items.
8. Records
Records have made a big comeback in recent years, with many people being obsessed with vintage items. This includes older music records, which often have a lot of sentimental value for collectors.
As a result, these records can be sold for a high price. If you're looking for an easy flip, keep your eye out for music albums as well as cassette tapes and certain CDs.
9. Computers
In general, computers and laptops have great potential for flipping. You could simply buy a damaged electronic item, fix the issue, and resell it for profit in great condition.
This is because there is a large market for them, and people are always in need of new ones. If you're looking to make a quick buck, flipping laptops and computers is the way to go.
10. Vintage Electronics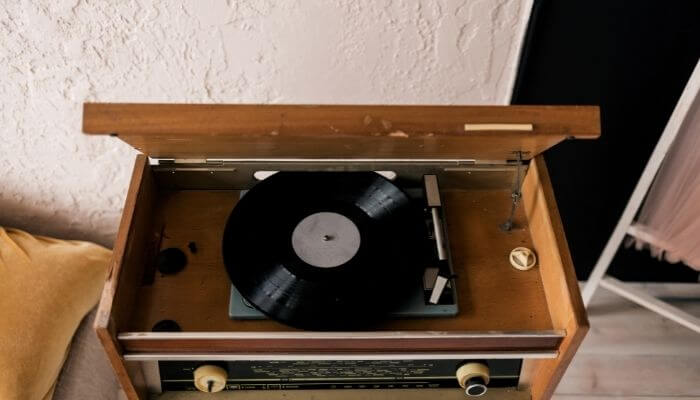 You can find vintage electronics to flip at thrift stores and yard sales. Some of the best vintage electronic pieces to look for include:
Record players
Walkmans
Eight-track players
Film cameras
These items have a lot of sentimental value for collectors, and people are willing to pay a high price for them. If you're looking to make some easy money, flipping vintage electronics is the way to go!
11. Baby Items
Baby items, such as clothes, toys, diaper bags, and more, are usually expensive, making many parents consider buying second-hand. And since they're the items people only need for a few months, you'll easily find them at yard sales and thrift stores.
So head to the nearest thrift store and buy some inexpensive baby items. Then head home and try to flip for profit.
Related article: How To Score Cash For Clothes You No Longer Wear
12. Yard Equipment
Yard equipment is one of the best things to flip because of the high price that can come with yard equipment. The best place to look for flippable yard equipment is yard sales or even the side of the road.
But what is the best yard equipment to flip?
lawn mowers
edgers
trimmers
outdoor furniture
You can often find high-quality pieces for a fraction of the cost of buying new ones. Again, online classifieds and resale sites are great places to list these items for sale.
13. Sports Equipment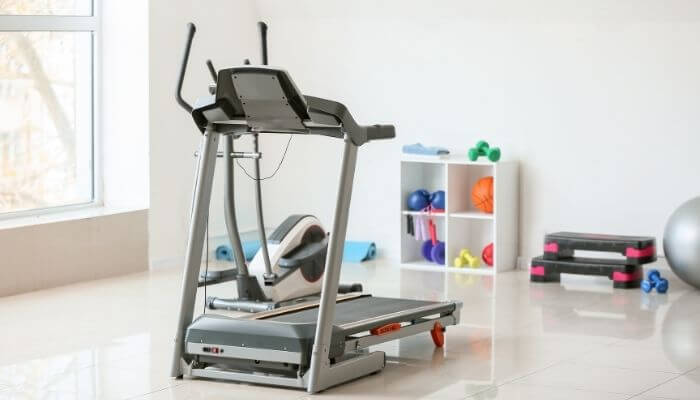 Sports equipment is another great category of products to consider flipping. Especially bulky items like treadmills, exercise bikes, and home gyms can resell for pretty good profit margins.
And since they take up so much space, sellers are usually happy to get rid of them at any price.
Smart Phones
Smartphones are highly desirable pieces of electronics. However, not everybody can afford brand-new $1,000 smartphones. So people buy used smartphones.
You can find used smartphones at places like yard sales and thrift stores. And then you can sell them online for more money. This can be one of the best things to buy and flip because you can find old cell phones just about anywhere.
I bet you, a friend, or a family member might even have a few lying in your closet that you no longer use.
Video Game Consoles
The video game industry is one of the biggest in the world. And with new consoles and games coming out every year, there's always a demand for used products.
Plus, since most people only play a game for a few months before moving on to the next big thing, you can find great deals on lightly-used items.
Flipping video game consoles come with a wide profit margin, but you need to know the market first and understand what sells and what doesn't.
Easiest Things to Flip For a Profit
When it comes to flipping for a profit, there are a few items that are easier to sell than others.
Lego Sets
Toys like Lego sets, especially the limited collection ones, are easy to flip for a good profit margin. You'll usually come across interesting Lego sets at garage sales.
There are a few things you should know when flipping Lego sets.
First, always do your research to find out how much the set is worth. This can be done by checking online auction sites or simply searching for the set on Google.
Second, make sure that the set is complete. This might seem like a no-brainer. If part of the set is missing, it won't sell for as much!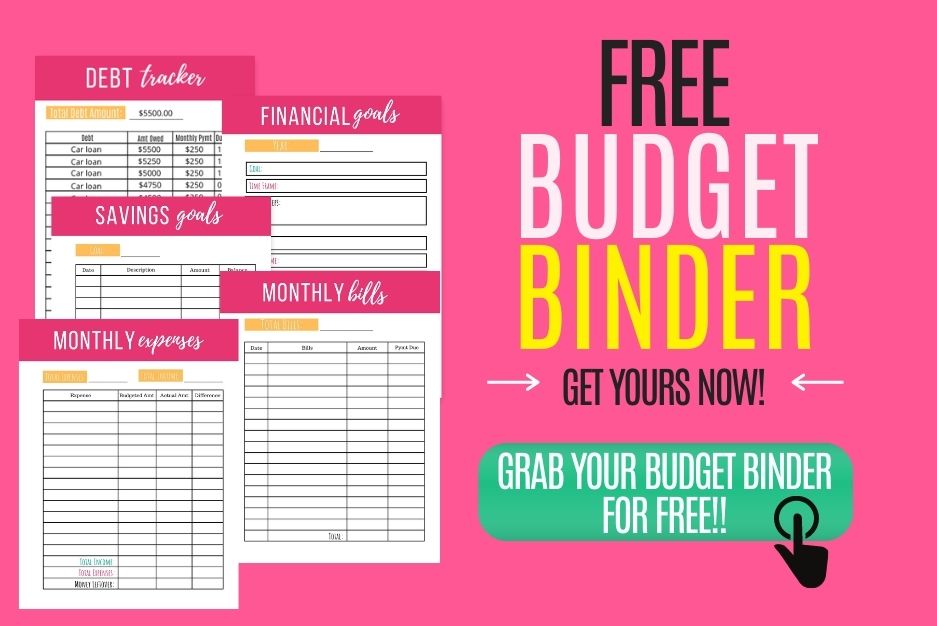 Board Games
When it comes to flipping for a profit, there are a few items that are easier to sell than others. Board games, for example, have gained popularity recently.
And if they're in decent condition, it's one of the easiest things to flip for a significant profit.
TIP: Always make sure board games have all of their pieces. A board game isn't going to be worth much if only half of the pieces are there.
Baseball Cards
Collectors are always on the search for adding sports and baseball cards to their collections. If you've come across baseball cards, listing them on eBay could generate pretty good profits.
Old Video Games
Old video games aren't on sale anymore. However, there will always be people who are on the lookout for specific old video games. You just need to know what video games are popular before buying one.
Book Collections
Despite the fact people can read their favorite books on their digital appliances, there's still a market for used books. You can easily flip books at local used bookstores or online – through the marketplaces listed at the beginning of this article.
Related article: 19 Ways You Can Get Paid To Read From Home
Textbooks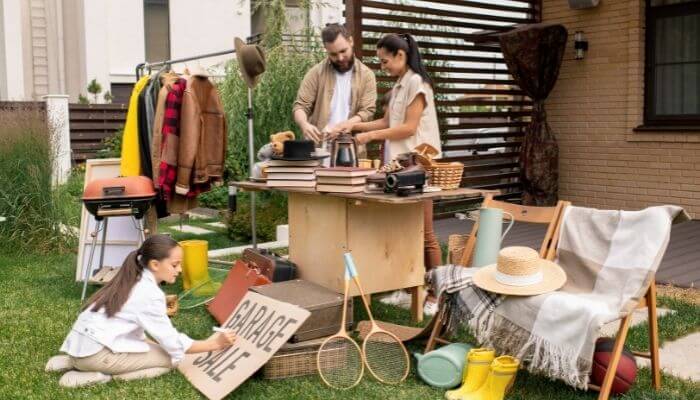 Depending on the subject, the average price of second-hand textbooks can range from $20 to $80. Check out BookScouter to get an estimate for specific textbooks.
Fitness Equipment
Buying used fitness equipment is a cheaper alternative to buying brand new. And with so many people starting to live a healthier lifestyle, there's a demand for dumbbells, mats, resistance bands, and more.
If you come across some good-quality fitness equipment at a garage sale or online, don't hesitate to flip it.
Puzzles
Puzzles are a great way to spend time alone and one of the easiest things to flip for a profit. They're easy to find, and people will pay good money for them.
TV's
Like any electronic, TV is the desired piece, which is relatively expensive, making it easy to flip. TVs are also easy to find and usually sell for a decent profit.
Just make sure to test them before you buy them and check online to see what model is selling for the most.
Furniture
There will always be people who move out or redesign their homes, while others move in or look for furniture to replace their old ones. The high demand for furniture makes it one of the best things to flip.
Vintage Items
Despite the high demand, you should note that not all vintage items are valuable. That being said there is a large portion of people who love all things vintage and will pay big bucks to get their hands on certain pieces.
Look online or on eBay to see what's selling for what prices to get ideas of what to look for.
Lawnmowers
Anyone with a garden needs a lawnmower; however, many people set themselves back because of its high retail price. Selling a lawnmower for a fair deal is one of the easiest things to do.
Outdoor Furniture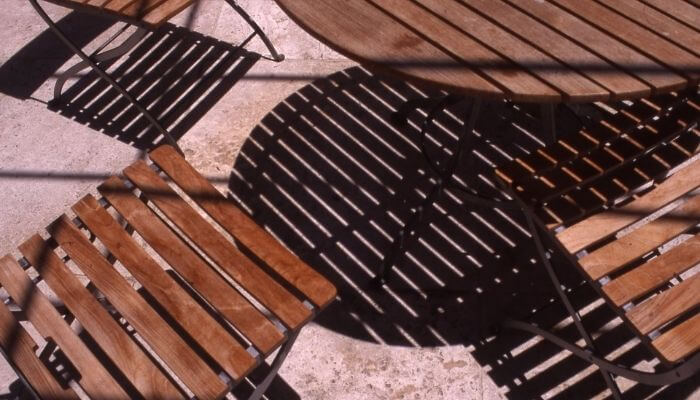 Outdoor furniture is expensive! Certain pieces can go for thousands of dollars, making it one of the best things to flip if you find something in pretty good condition.
Bikes
Bikes can make a great item to buy and resell since many of them are available at garage sales. Branded and vintage bikes are the best options to go for, but others have good profit potential.
Old Disney Movies
Even though you might think Disney+ is all we need, there are people out there looking for old Disney movies to buy. Maybe you even have some hidden away in a closet somewhere. Jump online and see what they are worth!
How to Find Items to Flip For a Profit?
There are multiple ways to find items to flip for a profit. You can also choose to look and sell items locally or flip items and sell them online. Or a combination of the two.
Let's see where to look for the best deals!
Garage Sales
Check out local garage sales in your area. You can find some great deals on items to flip.
Look for items that are in good condition and priced low. Usually, people who are having a sale just want to get rid of stuff quickly so they're more likely to sell items at a lower price.
Once you find an item, research what it's worth and then offer the person a lower price. If they accept your offer, then you've just made a profit!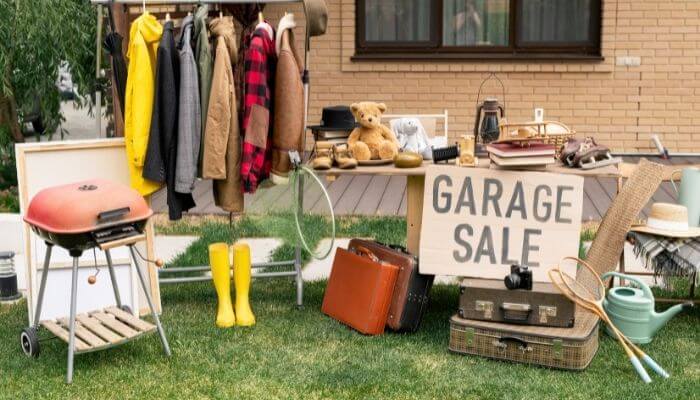 Yard Sales
A yard sale, similar to a garage sale, is one of the best ways to find things to flip for profit.
Many people considering decluttering their storage or garage space usually set up a sale to get rid of all the things collecting dust in their garage or storage unit. But for you, those things could be pretty valuable.
And since the seller needs to unload their space fast, you can negotiate low prices for used items.
Auctions
An auction is a great way to find more expensive stuff to flip, such as used cars, artwork, vintage clothing, good-quality wood furniture, and jewelry.
Similar to any other sale, you can find open auctions in your area held by people looking to declutter their storage.
To find open auctions, you can check online auction websites and classified ads, or even ask your family and friends if they know of any.
Once you find an auction, do some research to see if you can find out what they are getting rid of. Set a budget for yourself.
Then, start bidding!
If you're the highest bidder when the auction is over, then the item is yours. And you can resell it for a profit.
Flea Markets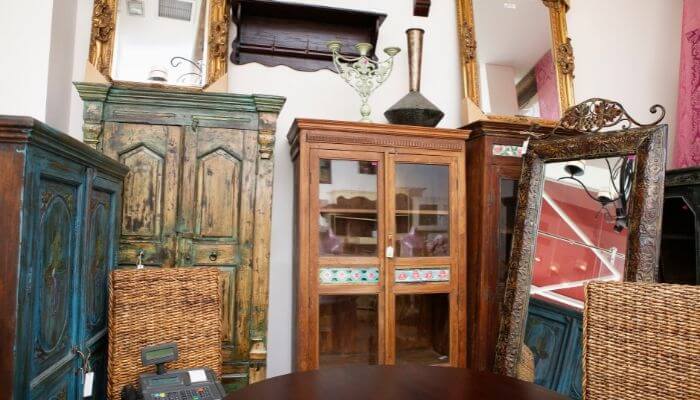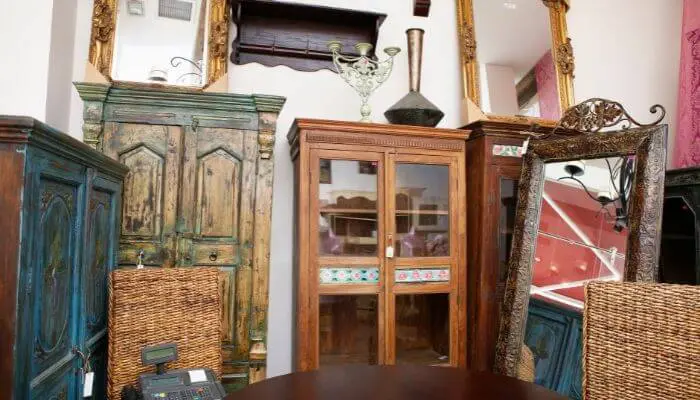 If you're into flipping handmade crafts, the flea market is a place worth visiting. From handmade jewelry to costume jewelry and hygiene products, you should be able to find interesting stuff to resell for a good deal.
TIP: When visiting flea markets, always remember to haggle for the best price.
The Side of the Road
Did you know you can find some of the best deals on the side of the road or next to a dumpster? Yup, you read that right!
You can find furniture, clothes, exercise equipment, and household appliances that people either don't want or don't want to take the time to fix or sell themselves.
Usually, these items are in good condition and just need a little bit of cleaning or repairs. And since they're free, you can resell them for a profit without spending any money.
Facebook Marketplace
Facebook Marketplace is a digital version of garage sales. People usually post used or new stuff for sale that they don't need anymore.
Yard sales or storage unit cleanouts are often advertised on Facebook Marketplace as well. You can find some great deals if you keep an eye out!
To find good deals, set the location to your city and do a search for items you're interested in. For example, type in "couch" or "coffee table.
Your Home
You don't always need to spend money to start flipping stuff for profit. Sometimes the easiest items to flip are already in your home.
You can start by looking for things at your own home you're not using anymore, such as kid gear, old furniture, used power tools, good-quality shoes, or vintage board games.
Selling the stuff from your house is a great way to declutter your home and make some extra money in the meanwhile.
Thrift stores
Visiting local thrift stores is an excellent option when you're looking for reselling clothes. The good thing about thrift stores is that you can find clothes in excellent condition for reasonably low prices. And this allows you to flip them for a decent profit.
If you haven't checked out your local thrift shops, now is the time to do it!
Estate sales
If you're looking for high-end items to flip for a profit, estate sales are the best place to go. Estate sales are usually put on by the family of the person who has passed away and they are selling all of the belongings of the person who died.
You can find furniture, jewelry, art, and other high-end items you wouldn't normally find at secondhand stores. These might be some of the best items to flip for a profit.
Craigslist
Craigslist is a digital alternative to yard sales, like a Facebook marketplace where you can find used stuff at fair prices.
You can search for items by category, or you can just browse through the listings. Be sure to keep an eye out for things that are in good condition and have a low starting price. That way, you can resell them for a profit without having too much work.
Steps to Start Flipping Items For a Profit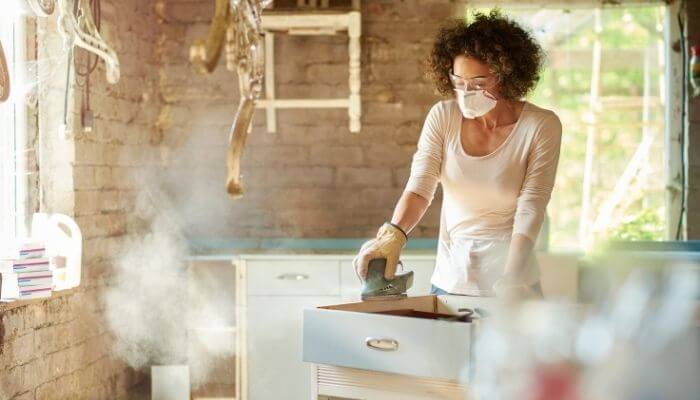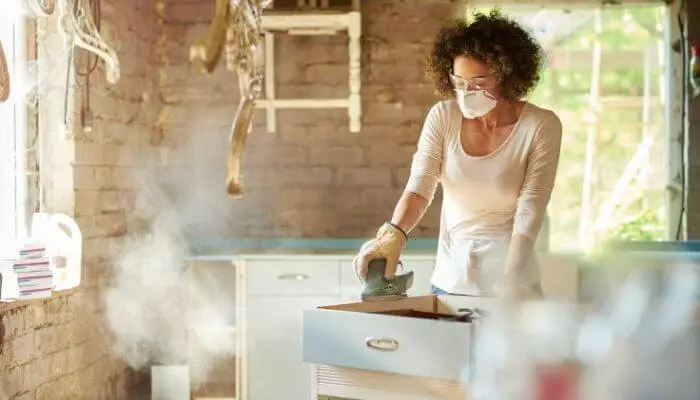 Step 1: Create a designated space for working
Most of the stuff you'll be flipping for profit might need to be renovated or reworked. So it's a good idea to create a designated space where you will do your work before listing the items for sale.
Step 2: Take pictures of the items you plan to flip for a profit
Once your items are ready to be sold, it's time to take pictures to upload them to various online marketplaces to attract buyers.
Pro tip: Ensure that there's enough daylight and declutter the background to take the most appealing pictures of your stuff. Also, make sure the item you're selling looks as clean as possible and showcases it from different angles.
Step 3: List your best items to sell
After you're done shooting appealing photos for your items, you can start listing your items on online marketplaces.
Apart from uploading pictures of your item, you'll also need to write a descriptive title and detailed description. Make sure to include any specifications of your item as well as its actual condition.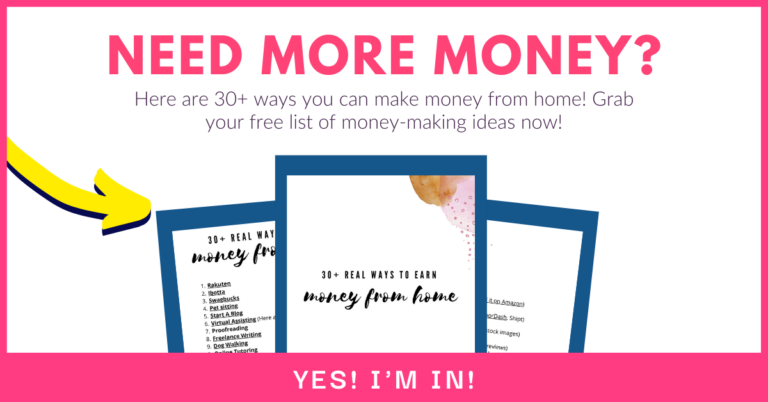 Step 4: Sell your items, get paid, repeat
Selling your items online is as simple as talking to the buyer, arranging the shipping or handling procedures, and getting paid either cash or through any of your preferred methods.
Once the sale is closed, you can repeat the same process over and over to maximize your flipping profits.
Where Should You Sell Items You've Flipped?
eBay
eBay is the largest global marketplace for selling and buying used stuff and is one of the best places to sell items you've flipped.
While listing your stuff on eBay is a straightforward process, there are two types of fees you'll be charged – insertion fee and selling fee. Both fees vary from product to product.
However, setting up your first 200 eBay listings per month is free, after which you'll need to pay $0.35 per listing.
Here's how eBay fees work by product category:
| | | |
| --- | --- | --- |
| Category | Insertion fee | Selling (final value) fee |
| Musical Records Motors Parts & Accessories Automotive Tools & Supplies | Free for the first 200 listings per month. Then $0.35 per listing. | 10% (max. fee $750) |
| Books DVDs & Movies Music (except Records category) | 12% (max. fee $750) | |
| Musical Instruments & Gear > Guitars & Basses | Free | 3.5% (max. fee $350) |
| Select Clothing, Shoes & Accessories categories:Men > Men's Shoes > Athletic ShoesWomen > Women's Shoes > Athletic Shoes | Free if the starting price is at least $100 | 0% if the selling price is $100 or more10% if the selling price is less than $100 |
| Select Business & Industrial categories: Heavy Equipment Parts & Attachments Printing & Graphic Arts > Commercial Printing Presses Restaurant & Foodservice > Food Trucks, Trailers & Carts | $20 | 2% (max. fee $300) |
Facebook Marketplace
Next on the list is the Facebook marketplace – it's the best option to sell your flipped stuff locally.
Using the Facebook marketplace is entirely free – there are no listing or selling fees associated with your sale.
Craigslist
Craigslist is one of the go-to places for people looking to buy or sell used items nationwide.
Listing and selling your items on Craigslist is free – you won't need to pay any insertion or selling fees.
Best Items To Flip- Summary
In general, you can flip any item for profit – you just need to research its popularity first.
However, note that stuff falls in and out of demand based on current trends and events. That's why you should always keep up with the market by researching before buying anything to flip.
If you enjoyed this article, make sure to save it for later by pinning the image below on Pinterest. Also, follow us on Pinterest for more ways to make and save money.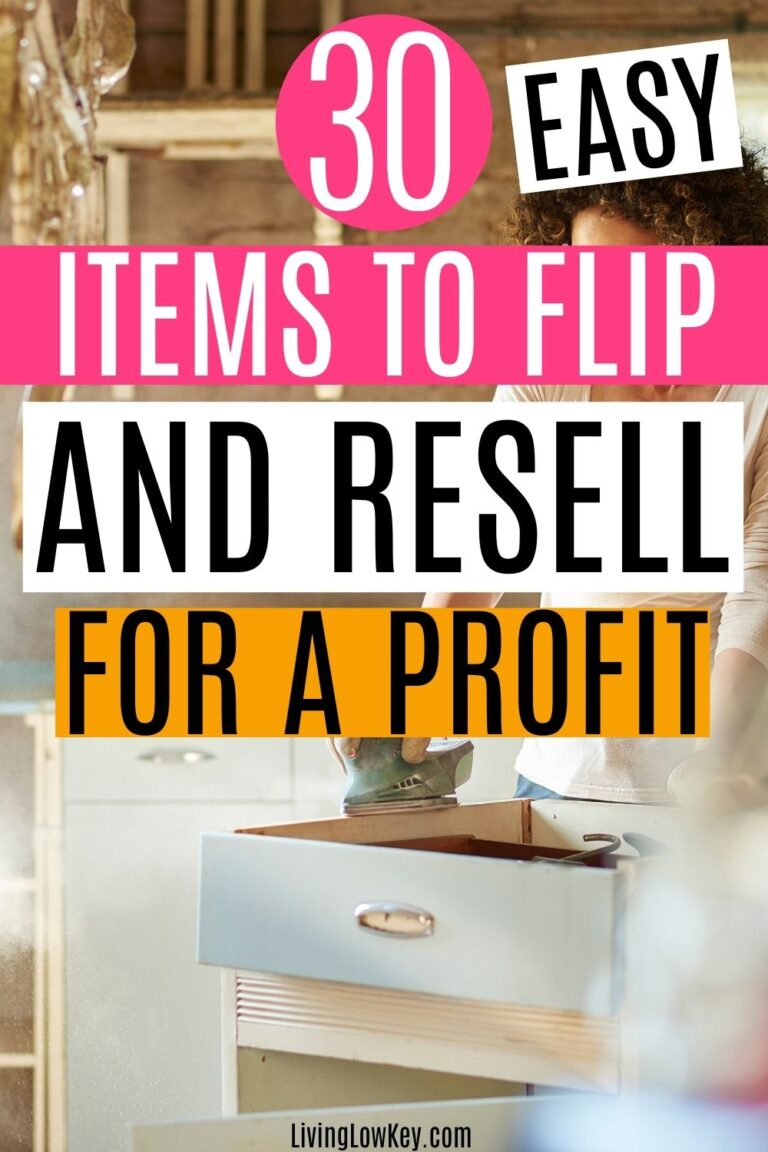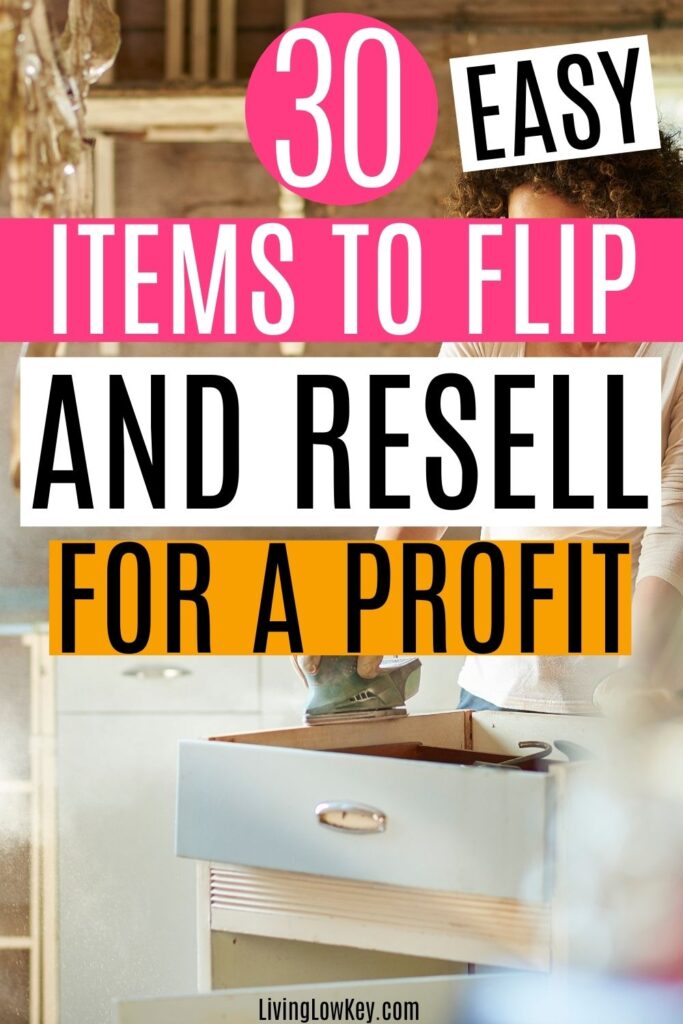 Related articles:
Grab Your FREE Budget Binder Today!
Start saving more money and pay off your debt with this FREE Budget Binder