Are you considering starting a flipping business and don't know where to start?
If you are looking for that little push to get started? Or maybe you don't know where or how to get started. You are in the right place.
Here's the list of all-time best items to flip for a profit from the comfort of your home.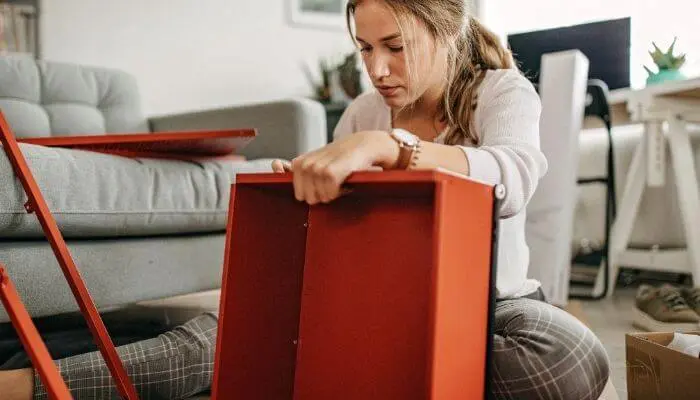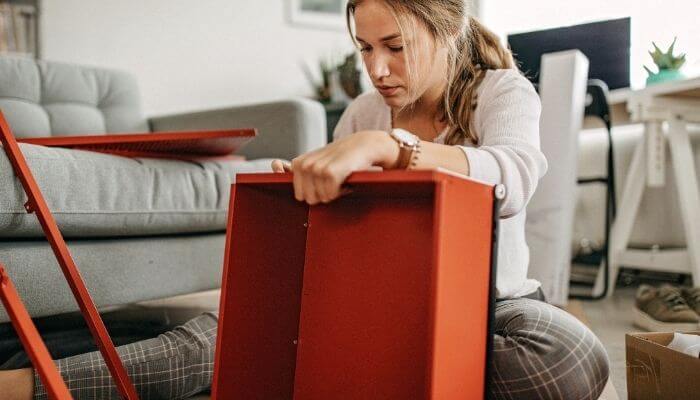 Why Is Flipping Items For Profit So Popular?
Flipping items for profit is gaining popularity because there's little to no upfront cost to it. The way flipping items works is you buy anything at a low price to resell it for profit.
How To Find Items To Flip For A Profit?
There are multiple ways to find items to flip for a profit. Let's see where to look for the best deals.
Yard sales
A yard sale also referred to as a garage sale, is one of the best ways to find things to flip for profit. 
Many people considering decluttering their storage or garage space usually set up a yard/garage sale to get rid of all the things collecting dust. But for you, those things could be pretty valuable.
And since the seller needs to unload their space fast, you can negotiate the low prices for used items.
Auctions
Auction is a great way to find more expensive stuff to flip, such as used cars, artwork, and jewelry.
Just like a garage sale, you can find open auctions in your area held by people looking to declutter their storage.
Flea markets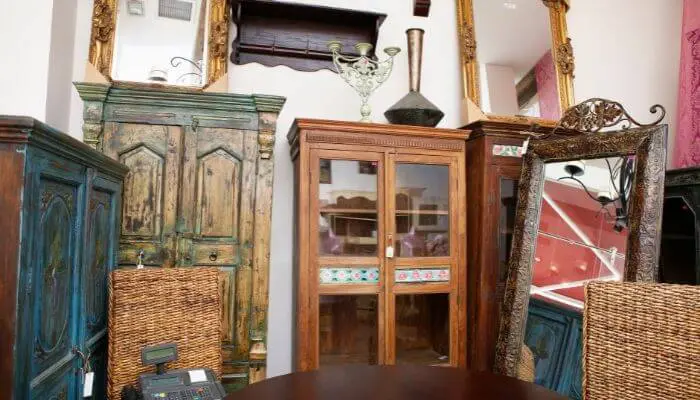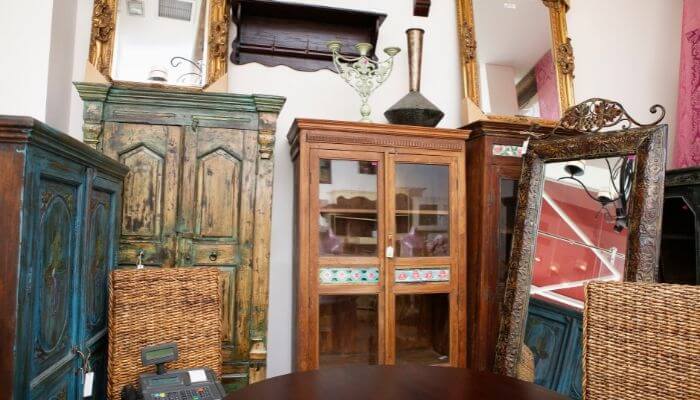 If you're into flipping handmade crafts, the flea market is a place worth visiting. From handmade jewelry to textile and hygiene products, you should be able to find interesting stuff to resell for profit.
The side of the road
The side of the road sale is pretty similar to garage sales. The difference is, it takes place on the side of the road, instead of the private yard or a garage.
You can find any item from household items and tools to animals and even cars on the side of the road.
Facebook marketplace
Facebook marketplace is a digital version of garage sales. People usually post used stuff for sale that they don't need anymore.
Your house
You don't always need to spend money to start flipping stuff for profit. You can start by looking for things at your own house you're not using anymore.
Selling the stuff from your house is a great way to declutter your home and get some extra money in the meanwhile.
Thrift stores
Visiting local thrift stores is an excellent option when you're looking for reselling clothes. The good thing about thrift stores is that you can find clothes in excellent conditions for reasonably low prices. And this allows you to flip them for significant profit margins.
Estate sales
Real estate is one of the most lucrative assets to flip for profit. You could find a property for the low price offer, renovate it and flip it for a profit of tens if not hundreds of thousands of dollars.
Craigslist
Craigslist is a digital alternative to yard sales like a Facebook marketplace where you can find used stuff at fair prices.
Related articles:
Where Should You Sell Items You've Flipped?
eBay
eBay is the largest global marketplace for selling and buying used stuff and is one of the best places to sell items you've flipped.
While listing your stuff on eBay is a straightforward process, there are two types of fees you'll be charged – insertion fee and selling fee. Both fees vary from product to product.
However, setting up your first 200 eBay listings per month is free, after which you'll need to pay $0.35 per listing.
Here's how eBay fees work by product category:
| | | |
| --- | --- | --- |
| Category | Insertion fee | Selling (final value) fee |
| Musical RecordsMotors Parts & AccessoriesAutomotive Tools & Supplies | Free for the first 200 listings per month. Then $0.35 per listing. | 10% (max. fee $750) |
| BooksDVDs & MoviesMusic (except Records category) | 12% (max. fee $750) | |
| Musical Instruments & Gear > Guitars & Basses | Free | 3.5% (max. fee $350) |
| Select Clothing, Shoes & Accessories categories:Men > Men's Shoes > Athletic ShoesWomen > Women's Shoes > Athletic Shoes | Free if starting price is at least $100 | 0% if the selling price is $100 or more10% if the selling price is less than $100 |
| Select Business & Industrial categories:Heavy Equipment Parts & AttachmentsPrinting & Graphic Arts > Commercial Printing PressesRestaurant & Foodservice > Food Trucks, Trailers & Carts | $20 | 2% (max. fee $300) |
Facebook Marketplace
Next on the list is the Facebook marketplace – it's the best option to sell your flipped stuff locally.
Using the Facebook marketplace is entirely free – there are no listing or selling fees associated with your sale.
Craigslist
Craigslist is one of the go-to places for people looking to buy or sell used items nationwide. 
Listing and selling your items on Craigslist is free – you won't need to pay any insertion or selling fees.
Steps To Start Flipping Items For A Profit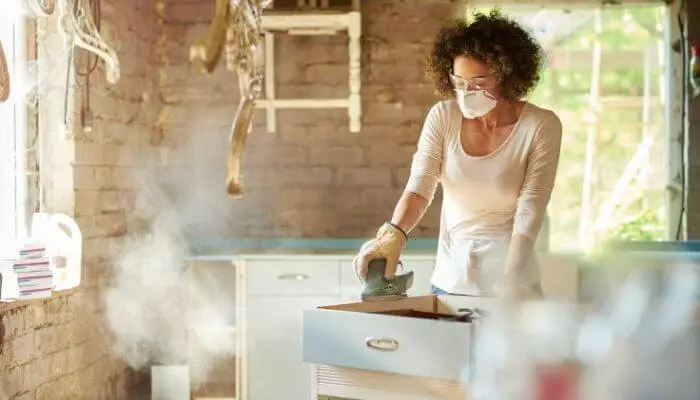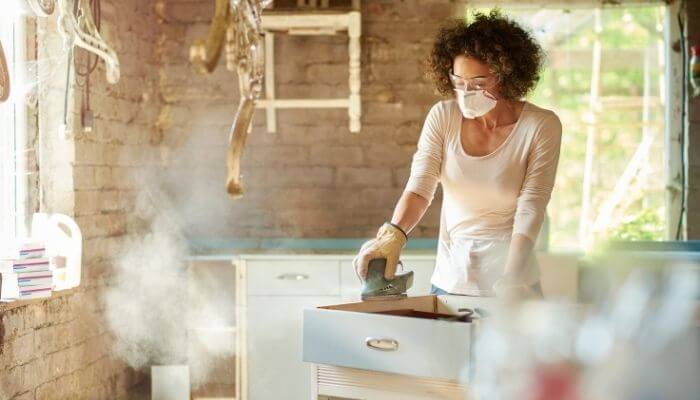 Step 1: Create a designated space for working
Most of the stuff you'll be flipping for profit might need to be renovated or reworked. So it's a good idea to create a designated space where you will do your work before listing the items for sale.
Step 2: Take pictures of your items you plan to flip for a profit
Once your items are ready to be sold, it's time to take pictures to upload them to various online marketplaces to attract buyers.
Pro tip: Ensure that there's enough daylight and declutter the background to take the most appealing pictures of your stuff. Also, make sure the item you're selling looks as clean as possible and showcases it from different angles.
Step 3: List your best items to sell
After you're done shooting appealing photos for your items, you can start listing your items to online marketplaces.
Apart from uploading pictures of your item, you'll also need to write a descriptive title and detailed description. Make sure to include any specifications of your item as well as its actual condition.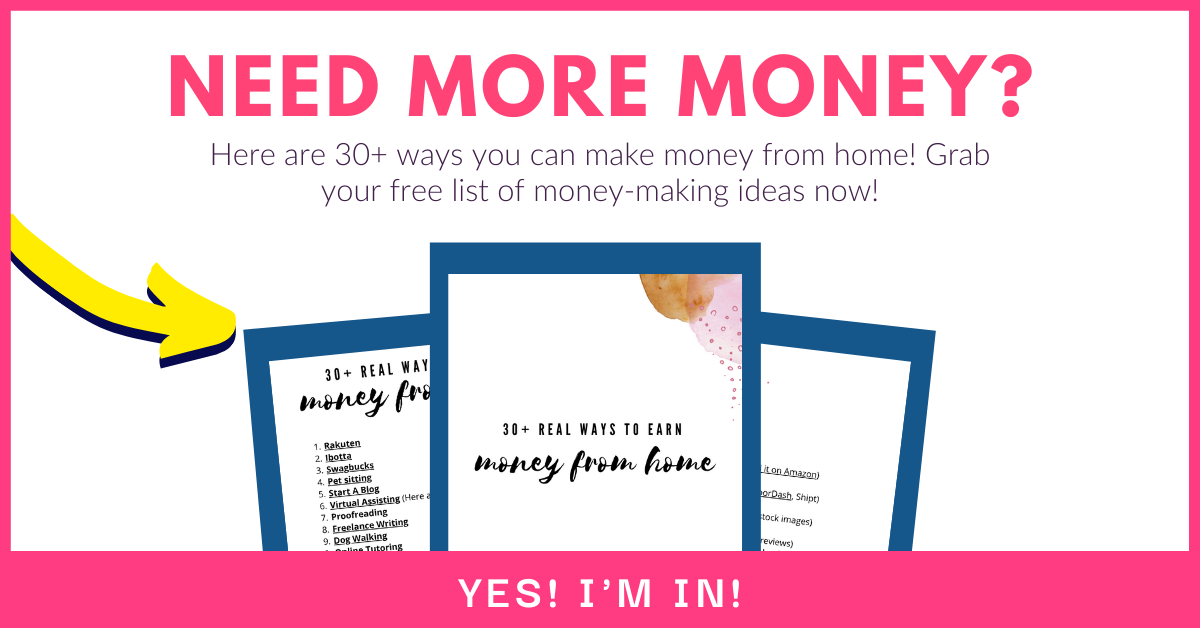 Step 4: Sell your items, get paid, repeat
Selling your items online is as simple as talking to the buyer, arranging the shipping or handling procedures, and getting paid either cash or through any of your preferred methods.
Once the sale is closed, you can repeat the same process over and over to maximize your flipping profits.
30 Best Things To Buy And Sell For A Profit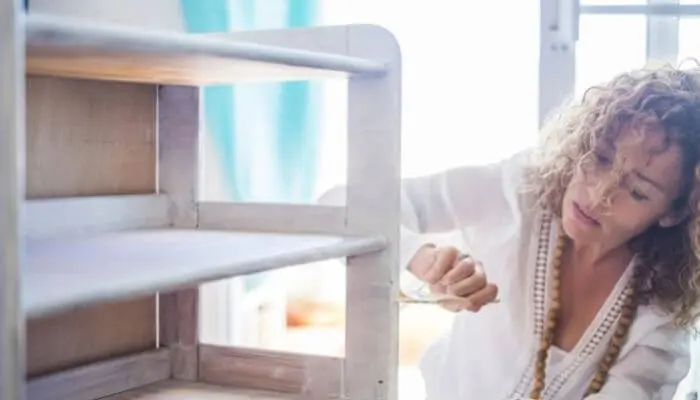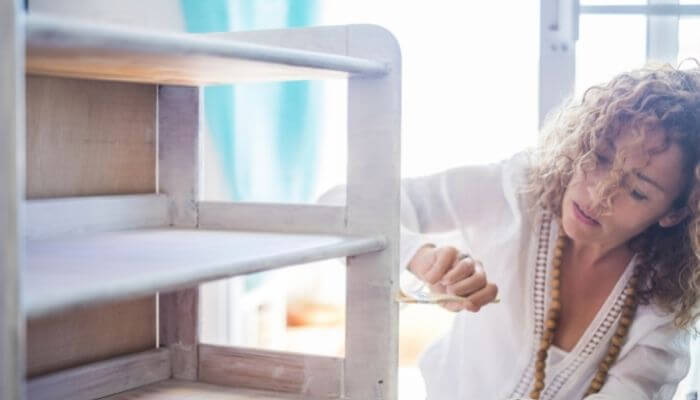 The Best Things To Buy And Resell
Here are 30 of the best things to buy and resell to get the most bang for your buck.
Power Tools
Power tools make the best items to sell because new ones are expensive, making second-hand tools attractive to people who want to save money.
If you consider flipping power tools, look for brand tools since buyers usually search by brand name.
Sports Memorabilia
Some people love sports so much they're eager to buy memorabilia, such as:
Cards
Autographed sports items
Ticket stubs
Vintage shirts, jerseys, and hats
Bobbleheads
Championship rings
Plus, as these items are collectibles, they are pretty expensive.
Car Parts
When a car crashes or gets any of its parts damaged, people usually go to marketplaces like eBay to purchase a second-hand part.
Wooden Furniture
Furniture is one of the best things to flip for profit – especially wooden ones because they're expensive and have a long life span with high-profit potential.
There are always people moving as well as people wanting to redesign their homes or simply declutter their spaces. In these cases, people are usually looking for a quick sale – it's a great possibility for you to find wooden furniture for a low price.
On the other hand, you can sell the wooden furniture in good condition at a relatively high price. Plus, with some cosmetic work, you can increase the value of flipped furniture.
Strollers
Brand new kids' stuff is usually expensive. And since they're only necessary for a few months, many parents prefer to buy second-hand.
If you purchase a used stroller at a yard sale, you could renovate it and resell it for profit.
Arcade Games
Whether people try to relive their childhood or simply look for a way to bring joy to their friends/family time, arcade games are a great way to do it.
Collectables
Without a doubt, any type of collectible would make a great item to flip for a profit – collectibles are hard to find highly valuable.
Records
With so many people being obsessed with vintage things, including older music records, music albums in the form of vinyl, cassette, and CD would make great items to flip.
Computers
In general, computers and laptops have a great potential for flipping. You could simply buy a damaged electronic item, fix the issue, and resell it for profit in great condition.
Vintage Electronics
You can find vintage electronics to flip at thrift stores and yard sales. Some of the best vintage electronic pieces to look for include:
Record players
Walkmans
Eight-track players
Film cameras
Baby Items
Baby items, such as clothes, toys, diaper bags, and more, are usually expensive, making many parents consider buying second-hand. And since they're the items people only need for a few months, you'll easily find them at yard sales and thrift stores.
Yard Equipment
Yard equipment is one of the best things to flip because of the high price of brand-new tools. The best place to look for flippable yard equipment is yard sales.
Sports Equipment
Sports equipment is another great category of products to consider flipping. Especially bulky items like treadmills, exercise bikes, and home gyms can resell for pretty good profit margins.
And since they take up so much space, sellers are usually happy to get rid of them at any price.
Smart Phones
Smartphones are highly desirable pieces of electronics. However, not everybody can afford a brand new $1,000-smartphones, preferring to buy used.
Video Game Consoles
Flipping video game consoles come with a wide profit margin, but you need to know the market first and understand what sells and what doesn't.
Easiest Things To Flip For A Profit
Lego Sets
Toys like Lego sets, especially the limited collection ones, are easy to flip for a good profit margin. You'll usually come across interesting Lego sets at garage sales.
Board Games
Board games have gained popularity recently. And if they're in decent condition, it's one of the easiest things to flip for a significant profit.
Baseball Cards
Collectors are always on the search for adding sports and baseball cards to their collection. If you've come across baseball cards, listing them on eBay could generate pretty good profits.
Old Video Games
Old video games aren't on sale anymore. However, there will always be people who are on the lookout for specific old video games. You just need to know what video games are popular before buying one.
Book Collections
Despite the fact people can read their favorite books on their digital appliances, there's still a market for used books. You can easily flip books at local used book stores or online – through the marketplaces listed at the beginning of this article.
Textbooks
Depending on the subject, the average price of second-hand textbooks can range from $20 to $80. Check out BookScouter to get an estimate for specific textbooks.
Fitness Equipment
Buying used fitness equipment is a cheaper alternative to buying brand new. And with so many people starting to live a healthier lifestyle, there's a demand for dumbbells, mats, resistance bands, and more.
Puzzles
A puzzle is a great way to spend time isolated and one of the easiest items to flip for a profit today.
TV's
Like any electronics, TV is the desired piece, which is relatively expensive, making it easy to flip.
Furniture
There will always be people who move out or redesign their homes, while others move in or look for furniture to replace their old ones. The high demand for furniture makes it one of the best things to flip.
Vintage Items
Despite the high demand, you should note that not all vintage items are valuable and won't make a good profit.
Lawnmowers
Anyone with a garden needs a lawnmower; however, many people set themselves back because of its high retail price. Selling a lawnmower for a fair deal is one of the easiest things to do.
Outdoor Furniture
Outdoor furniture can be easy to flip if you find something in pretty good condition but at a low price.
Bikes
Bikes can make a great item to buy and resell since many of them are available at garage sales. Branded and vintage bikes are the best options to go for, but others have good profit potential.
Old Disney Movies
Even though you might think Disney+ is all we need, there are people out there looking for old Disney movies to buy.
Summary On Best Items To Flip
In general, you can flip any item for profit – you just need to research its popularity first.
However, note that stuff falls in and out of demand based on current trends and events. That's why always ensure to keep up with the market by researching before buying anything to flip.
If you enjoyed this article make sure to save it for later by pinning the image below on Pinterest. Also, follow us on Pinterest for more ways to make and save money.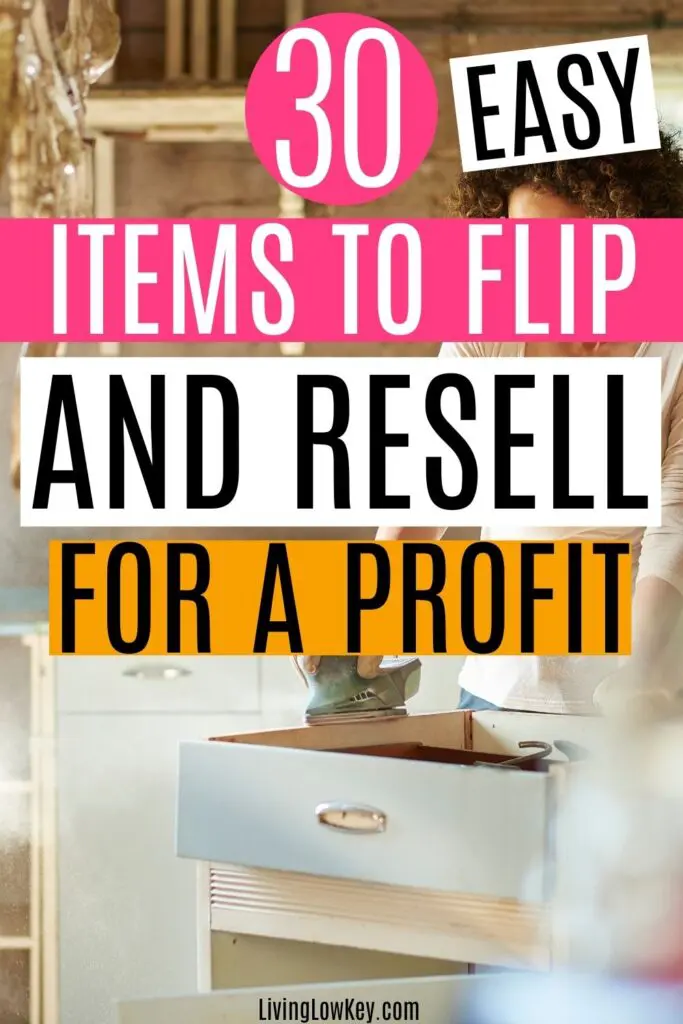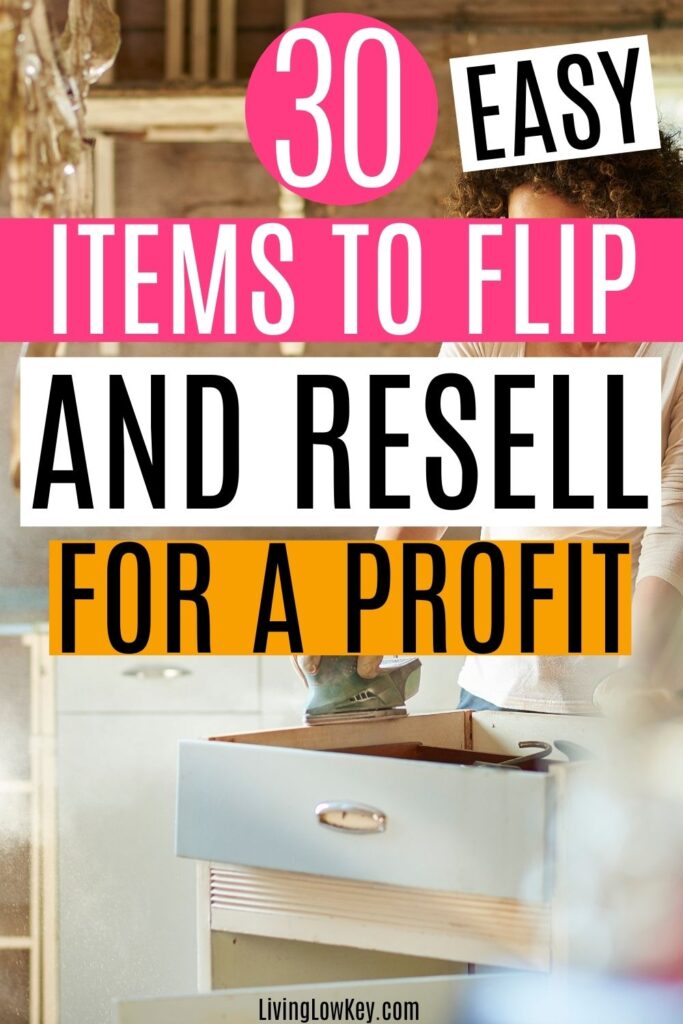 Related articles: