Are you ready for these frugal living tips!?
Frugal living is a big thing in this day and age! The idea of living a fuller life below your means can be very exciting.
However, not everyone is in love with the idea of living a frugal lifestyle. Some strive to look like they can afford to buy the best of the best. Even when they can't.
Others want to live below their means and save money for the essential things in life or get out of debt.
Like most, we've been on both sides of the spectrum. Trying to impress people we don't know with flashy items that we think will make us happy.
It was exhausting!! Not to mention the sabotage it did to our bank account.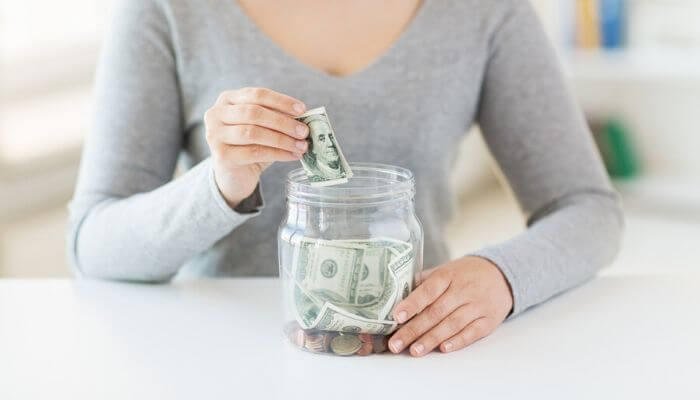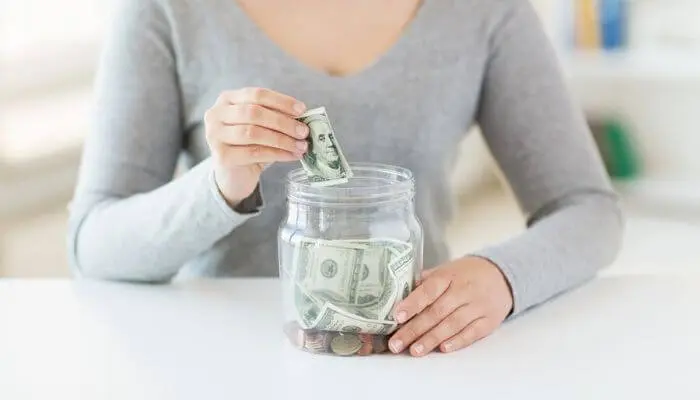 It's safe to say after a few years of striving to live below our means. We've gotten pretty good at this frugal living thing. We had to learn to be content with not having the best of the best, and we found that it feels pretty damn good.
Living a frugal lifestyle has enabled us to be completely debt-free (except for our mortgage). We are working on that.
We also built a six-figure retirement fund on a single income in our 20s. All of this was accomplished by budgeting our money and simply living below our means.
Can you guess which lifestyle has been more rewarding?
What Does Frugal Living Mean?
The best part about frugal living is anyone can do it! Living frugally is about being smart with your money.
The definition of frugal living changes from person to person, but we see it as finding creative ways to save money while living below our means. We always try to be intentional with what we spend our money on.
Update 2023: As a frugal couple, we aren't as frugal as we were five-ten years ago, but that's because we are now debt-free. We are where we've strived to be for eight years, and it feels awesome! We will always continue to be intentional with our spending and are always looking for new ways to live a frugal life and make more money!
Related Articles:
55 Of The Best Frugal Living Tips
Here are some of my best frugal living tips to live by that will help keep money in your pocket and secure a debt-free future on your horizon.
1. Start a budget
Creating and sticking to a budget is one of the most important steps toward achieving financial freedom. A budget helps you stay organized, plan for your future, and track your spending to ensure you're not overspending.
It also lets you prioritize what's important in life and decide where to allocate your money. Starting a budget doesn't have to be intimidating or time-consuming; it's actually quite simple! With just a few easy steps, anyone can create an effective budget that will help them reach their financial goals.
So if you haven't already, start a family budget! Your bank account and your future self will thank you.
Are you ready to watch your savings grow? If so, join us below by grabbing your free printable budget binder.
2. Only shop at thrift stores
Shopping at a thrift store is a great way to save money and still get the items you need. Thrift stores offer gently used items that are often much cheaper than buying new, allowing you to stretch your budget further.
Plus, shopping at thrift stores can be fun since there's always something unique or unexpected available. You never know what kind of treasures you may find! Shopping at thrift stores also helps reduce waste by reusing items instead of throwing them away, which is good for the environment and your wallet.
So why not give it a try?
Here are a couple of my favorite thrift stores that have saved me money:
Goodwill
Once Upon A Child
Letgo
Thredup
Related article: How To Score Cash For Clothes You No Longer Wear
3. Have a rainy day fund
Having an emergency fund is essential for anyone who wants to be financially responsible. An emergency fund is a savings account that you use only when faced with unexpected financial emergencies, such as job loss or medical bills.
Having an emergency fund can help protect you from going into debt and having to rely on credit cards to cover your expenses in times of need. With an emergency fund, you'll have the peace of mind of knowing that if something happens, you won't be completely unprepared.
Your emergency fund should consist of having enough money for your family to live off of for 4-6 months.
How would you get buy if the breadwinner in your family lost his or her job? Start saving now, even if you can only save $2 a week.
At some point in your life, you will NEED it.
Make sure to have your emergency fund in a high-yielding interest account to reap the benefits of recurring interest. We highly recommend CIT Bank for this, and we use them ourselves!
4. Meal plan
Meal planning is a great way to save money and ensure that you are eating well on a budget. By taking the time to plan out your meals for the week, you can avoid impulse purchases at the grocery store and take advantage of sales or discounts.
Additionally, meal planning can help make cooking easier by giving you an idea of what meals will be prepared in advance so that you don't have to scramble when it comes time for dinner! With these benefits in mind, there's no reason not to get started with meal planning today if you want to live frugally.
If you don't enjoy meal planning, be sure to check out the $5 meal plan! Also, make sure to check out our list of 100 frugal meal ideas!
5. Buy generic
When it comes to frugal living, buying generic is one of the best tips you can follow. Generic products are often just as good as their more expensive counterparts but cost significantly less. By opting for generic brands, you can save a lot of money on your groceries and household items without sacrificing quality or flavor.
Plus, by supporting generic brands, you're helping to keep prices low, which benefits everyone in the long run.
So next time you're shopping for groceries or other items, consider choosing the generic option instead – it could help make a big difference in your budget!
Related article: The Best Grocery Store Hacks That Will Help You Save Money On Food
6. Find free activities around town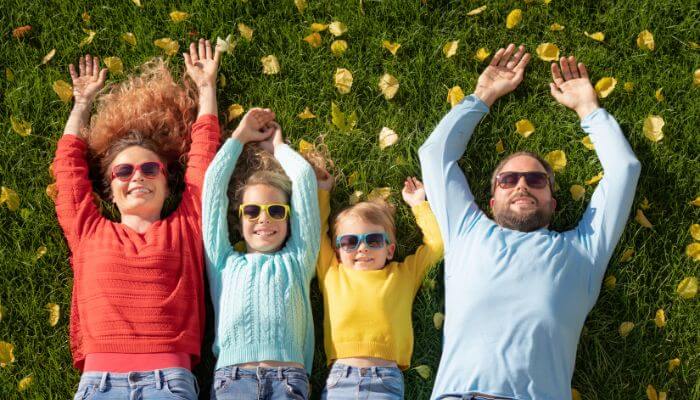 Living a frugal lifestyle doesn't mean you have to sacrifice all of your fun activities. In fact, there are plenty of free things to do that can help you save money and still enjoy yourself.
From visiting local parks and museums to attending outdoor concerts and festivals, there are countless ways to explore the city without spending a dime!
Finding free activities around town is an excellent way to make the most of your budget while still having a good time on your frugal living journey. Whether you're looking for something educational or just want to get out and about with friends, there's sure to be something everyone will love doing without breaking the bank.
So why not take advantage of these great opportunities today?
Related article: 30 Things To Do On A No-Spend Weekend
7. Join your local library
If you want to live a frugal life, become a member of your local library!
Joining your local library is a great way to start living a frugal lifestyle. Not only can you borrow books, magazines, and other media for free, but many libraries also offer access to online databases and digital resources that are invaluable when it comes to saving money.
With the help of these resources, you can stay up-to-date on current events and trends without spending a penny!
Additionally, most libraries host regular events such as storytime or movie screenings, providing excellent entertainment options at no cost. So if you're looking for ways to save money while still enjoying life's little luxuries, joining your local library may be just what you need!
Tip: Our library offers a free 3-week trial of ABC Mouse for kids. I wouldn't have known this if I hadn't asked. Make sure to go into your library and take advantage of their services. Another library service I love is Libby!
ABCmouse.com – Spring Sale! Get 1 year for $45 + 1 year to ReadingIQ FREE! (then $45 per year until canceled)
8. Unsubscribe to subscriptions
One of the most effective frugal living tips you can follow is to unsubscribe from subscriptions. Whether it's a magazine subscription or a streaming service, these subscriptions can add up quickly and take away from your budget without you even realizing it.
By taking the time to review all of your current subscriptions and cancel those that aren't essential, you can save yourself money in the long run while still enjoying the services that are important to you.
During your frugal living journey, it's okay to unsubscribe and not let consumerism get the best of you.
If you do have subscriptions, make sure to keep track of them using a subscription tracker!
9. Join a frugal cell phone plan
One of the best ways to save money on your monthly expenses is by joining a frugal cell phone plan. These plans offer great savings compared to traditional carriers while still providing quality service and coverage.
With so many options available, it can be difficult to choose which one is right for you, but there are several factors you should consider when deciding. From data limits and call rates to customer support and coverage areas, taking the time to research all of your options will help ensure that you get the most value out of your frugal phone plan.
Best budget-friendly providers:
Related article: Tello Mobile Review – How to Save Crazy Money on Your Phone Bill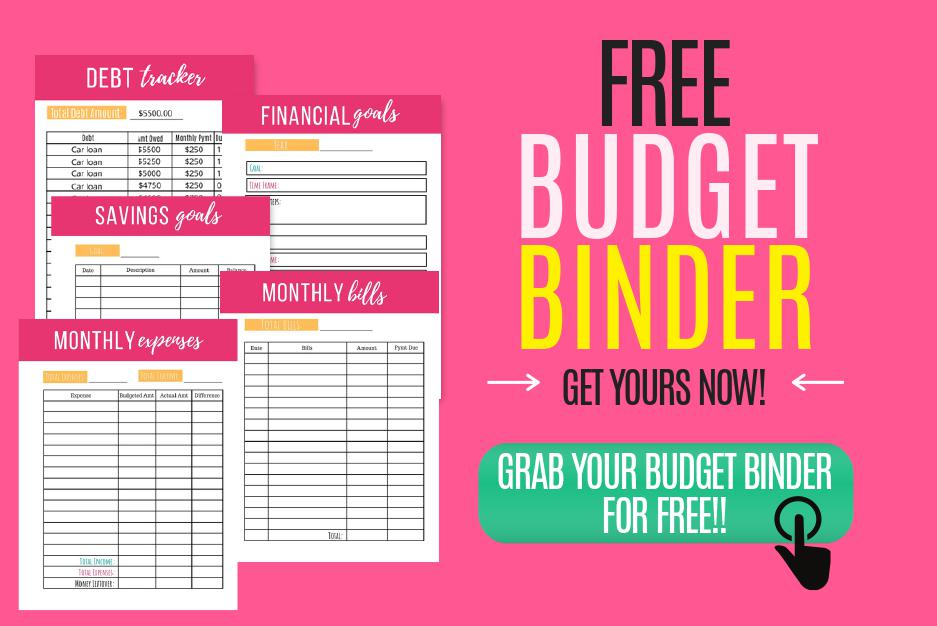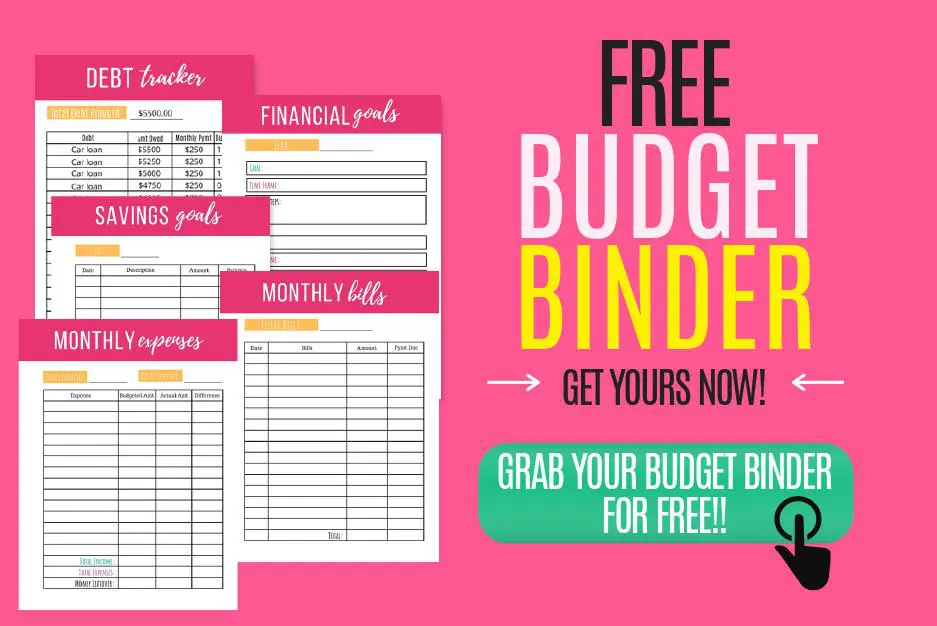 10. Start a hobby
Are you looking for a way to save more money while still doing something you love? Starting a side hustle based on your hobbies is an excellent way to make extra cash and put some of it aside for savings. Not only can you do something that brings you joy, but with the added bonus of making some extra income.
Whether selling photos online or selling printables on Etsy, there are plenty of ways to turn your hobby into a successful side hustle.
Plus, having an additional source of income can help relieve some financial stress and give you peace of mind knowing that if anything unexpected happens, there's always another option available to fall back on. So why not start exploring the possibilities today?
For example, we love everything DIY, so we refurbished things on the side! Not only are we good at it, but we enjoy it, and people are willing to pay us for our work.
Check out my favorite DIY project here!
Also, check out how we made $22,000 in one month with our favorite side hustle.
11. Eat out during Happy Hour
One of the quickest ways to save money each month is to cut out unnecessary expenses.
You might not be interested in cutting out eating at restaurants altogether, so one great money-saving tip is to eat out during happy hour.
Most restaurants will offer discounted drinks and food options throughout this time period. So if you're looking for a tasty meal at an affordable price, take advantage of these deals!
Also, look into restaurant rewards programs, consider sharing a meal with a friend or spouse, or eating out on Tuesday at a participating "kids each free" restaurant.
Yes, a lot of restaurants let kids eat free on Tuesdays! Also, consider skipping alcohol when you dine out to save even more.
12. Always use a cash back app
Do you currently use a cash back app for everyday shopping? If not, you should! You can get cash back on purchases when you shop at your favorite stores. How easy is that!
Two of my favorite cash back apps are Fetch and Ibotta. These apps are similar, saving me money at my favorite stores, such as Target, Walmart, Cub Foods, and Amazon.
I have saved hundreds this year using Ibotta alone! If you haven't tried these apps, now is the time! Both Fetch and Ibotta are free to use and extremely straightforward, so be sure to try them today!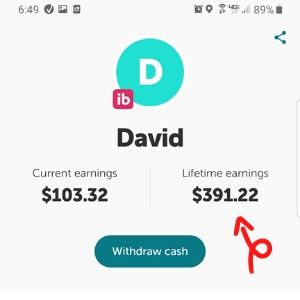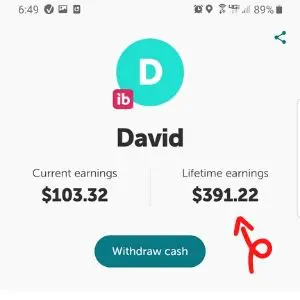 Check out our personal review of the Ibotta app here!
13. Use Amazon Trade-In
Looking to get rid of your textbooks, movies, video games, and electronics?
Consider taking advantage of Amazon's trade-in program. All you have to do is collect the items you no longer need, fill out an online form, ship them off in a prepaid envelope—and then wait for your credit to be applied to your account.
By trading in your unwanted items, you can make a few extra dollars to put toward your savings or retirement fund. So it's definitely worth checking out Amazon Trade-In before you throw something away!
14. Rent out a spare space or room
Do you have an extra room or space in your home? If so, have you considered renting it out through Airbnb or VRBO? It's a simple way to make money fast.
I LOVE everything about Airbnb and VRBO! We've taken countless vacations using both platforms. We've even used it when visiting other countries and continue to have a fantastic experience with them.
We even rent out our own place!
If you haven't stayed with Airbnb before, here is a $20 coupon code for your first stay.
When you are ready, jump on over to Airbnb and become a host!
15. Use survey sites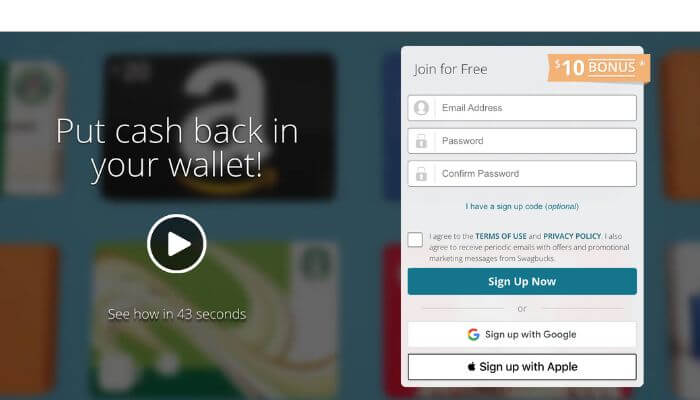 Use survey sites such as Swagbucks to earn extra cash in your free time.
The great thing about survey sites is that you can do them while watching TV or on your lunch break.
You can make a few extra dollars each week depending on how much time you spend completing surveys.
Plus, some survey sites offer rewards such as free gift cards, which can help save money on everyday purchases like groceries, personal care items, and more.
It's definitely worth checking out to see if there are any surveys that would be a good fit for you.
Related article: Is Swagbucks Really Worth It? My Personal Review
16. Shop at Dollar Tree
Head to the Dollar Tree for holiday decor, gifts, cards, and other everyday essentials! These items can be expensive, but not when you shop at the Dollar Tree.
Would you rather buy one Birthday Card for $5 at Target or two for $1 at Dollar Tree? We also love getting our arts and craft supplies there!
Check out our latest post to see how we save hundreds shopping at Dollar Tree.
Breakthrough Frugal Living Tips
17. Make your own cleaning products
Making your own cleaning products is an easy way to save money each month. All you need is some basic ingredients, such as baking soda, vinegar, and essential oils, to get started.
You can make all-purpose cleaners, window cleaners, bathroom sprays, and more with just a few simple ingredients.
Plus, you'll be able to save money on personal care items like shampoo, conditioner, body wash, and lotion by making your own.
Making your own products is a great way to be more frugal and help the environment simultaneously. Check out how to make this super simple homemade laundry detergent.
18. Cut the Cord
No, not that cord, the cable cord! Cable and satellite TV can be expensive, so one great money-saving tip is to cut the cord and go with streaming services, such as Netflix, Hulu, Amazon TV, Disney Plus, and more.
Using one or two of these services, you'll still have access to most of your favorite shows and movies, plus you'll save a few extra dollars each month by opting out of cable or satellite TV.
Plus, many streaming services offer free trials and discounts for new customers, so make sure to take advantage of these offers if you're looking for a way to save money each month.
>>Try a free trial of Hulu below!
19. Track your expenses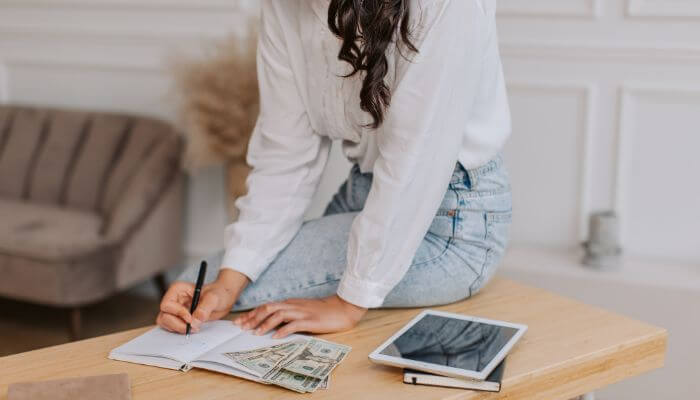 An often-overlooked frugal living tip is to track your expenses.
Keeping a close eye on where your money is going each month will help you make smarter spending decisions and save more in the long run.
Plus, tracking your expenses can be a great way to identify opportunities for savings, such as cutting out unnecessary spending or finding cheaper alternatives for certain items.
So make sure to track your monthly expenses and adjust your budget accordingly.
Be sure to grab our free budgeting printables online to keep track of your finances. Pinterest also has an array of printables; you have to search for them.
20. Don't spend what you don't have
Only spend money you already have on hand… Common sense, I know, but so many people don't live by this rule! If you don't have the money, don't spend it.
21. Don't use credit cards
Credit cards aren't the enemy. However, if you are trying to live frugally by only spending what you do have, using credit cards is a big no-no!
I'm not saying you have to cancel your cards. Just take them out of your wallet and hide them from yourself until you are financially stable.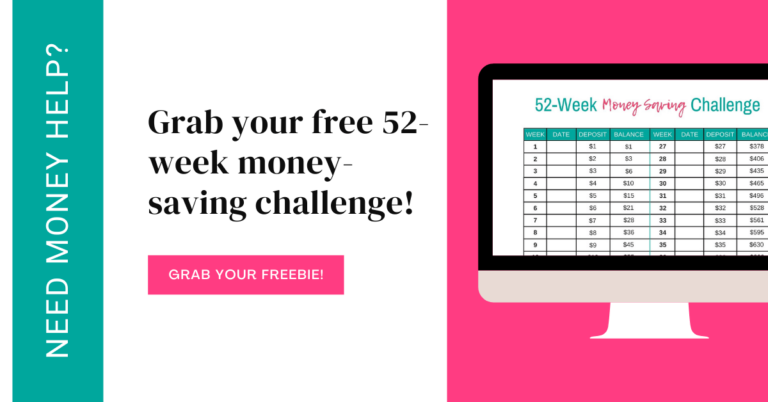 22. Use coupons
Coupons are a great way to save money on everyday purchases such as groceries, household items, and more.
Look for coupons in your local newspaper or online, and don't forget to take advantage of store loyalty reward programs.
Using coupons is a great way to save money each month, so make sure to start clipping coupons and taking advantage of store deals today.
Related article: Extreme Couponing Tips- From a Money Saving Guru
23. Make dinner at home
Eating out can be expensive, so making dinner at home is a great way to save money each month.
Cooking your own meals will also give you the opportunity to explore new recipes and experiment with different ingredients.
Plus, it's a great way to get the whole family together for dinner! So don't forget to make dinner at home each night and save your hard-earned money.
24. Stick to a list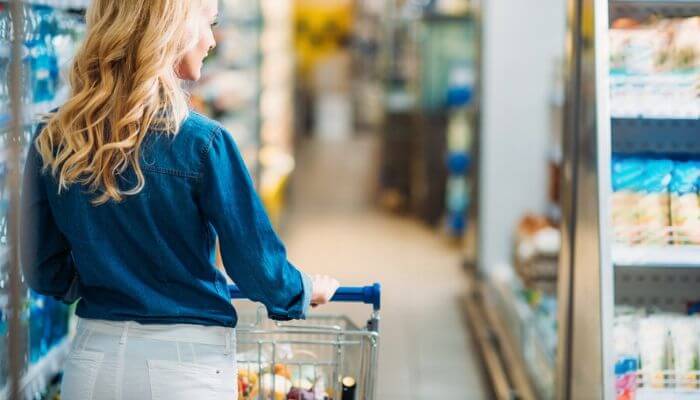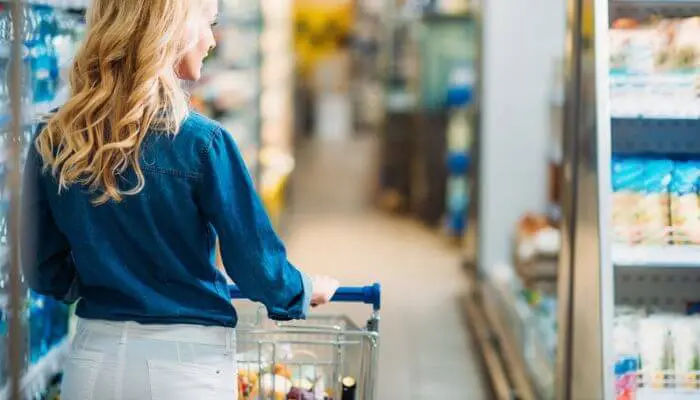 Mentally planning and writing down what you must buy before going to the store is a great way to save money.
Making a list of items that you need for the week and sticking to it will help prevent impulse buys and keep your budget on track.
So make sure to plan ahead and always stick to your list when you're out shopping.
Related article: The Best Grocery Store Hacks That Will Help You Save Money On Food
25. Sell things you no longer need
We all have items lying around the house that we no longer need.
So why not sell them and make some extra money? You can list your items on websites like eBay or Craigslist or host a yard sale.
No matter which routes you choose, selling things you no longer need is an easy way to make some extra cash and be more frugal.
So start decluttering your home today and turn those items into cash!
Related article: 20 Best Things To Sell On Etsy
26. Invest when you can
Save and invest when you can! Investing your money could be a huge game-changer for you. I know it was for us. There are a ton of money saving apps that are available with the touch of a finger.
Start saving using our favorite app, Personal Capital!
Related article: Create A Better Budget To Achieve Financial Freedom Today
27. Shop Second-hand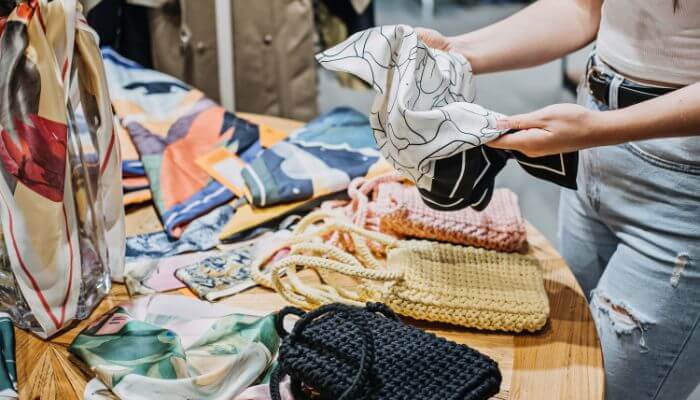 Shopping second-hand is another great way to save money while still getting quality items. You can find great deals at thrift stores, consignment shops, and online resale sites.
Plus, you'll be helping to reduce waste by buying pre-owned items!
So if you're looking for a way to get more bang for your buck, make sure to check out second-hand stores before making any big purchases.
Best secondhand stores:
Good Will
Salvation Army
Community thrift store
Be sure to look up secondhand shops in your area!
28. Wear your clothing multiple times
Wear your jeans and sweatshirts a few times before you wash them. This way, they will last longer.
Not only will this preserve your clothes' life, but it will also cut down on your water and electric bill.
29. Take on a side hustle or part-time job
If you're looking for an extra way to make money each month, consider taking on a side hustle or part-time job.
There are plenty of opportunities available online and offline, such as freelance writing, pet sitting, or driving for a delivery service. This will help you make extra money each month and give you a chance to do something you enjoy.
So if you're looking for a way to make more money and explore new opportunities, consider taking on a side hustle!
I personally have 3-4 side hustles going at any one time! I then use the cash I make from my side hustles to invest in my retirement, real estate, etc.
30. Budget and then budget some more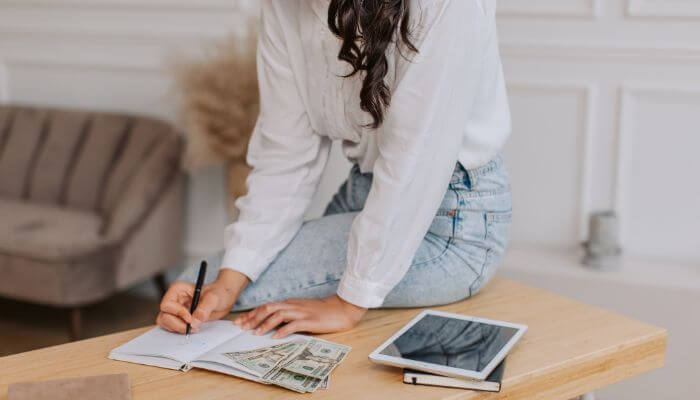 Do you guys see the recurring theme I have going on here? Budgeting works if you put in the work!
Having a budget in place is the #1 way to save money you already have.
If you haven't already, grab my free budget binder, and start budgeting your money TODAY!
31. Use Rakuten when you shop online
Do you shop online? Of course, you do. We all do!
Then consider using Rakuten (it's free) when you're shopping online at your favorite stores, such as Amazon, Target, and many more.
Rakuten gives you cashback on all of your purchases made at reputable stores. We use Rakuten to get cash back whenever we buy online.
When you sign up using our link, you'll receive a $30 welcome bonus!!
Related article: Rakuten Review: Our Honest Opinion Of This Cash Back Site
32. Drive an old car
Buying a used car, aka new to you car, is a great way to save money! Not only will you get a reliable vehicle, but you'll also be able to avoid the high price tag that comes with new models.
And depending on the model and condition of the car, you will probably qualify for lower auto insurance rates and tabs depending on your state.
So if you're in the market for a new car, consider buying a used model and save some money. If you currently have a brand-new car, sell it!! And buy something you can actually afford.
33. Become a one-car family
If you have multiple cars, consider getting rid of one. Becoming a one-car family can save you money on gas, insurance, and car payments.
And if your job allows it, consider taking public transportation or biking to work instead of driving.
34. Automate your savings
Creating and sticking to a budget is one of the most effective ways to save money each month. But it can be hard to set aside money for savings when you have other bills to pay. To ensure your savings are taken care of, consider automating them monthly or bi-monthly.
Just set up your bank account to transfer money into a savings account on the same day each month, and you won't have to worry about forgetting to save or spending the money on something else.
Automating your savings is a great way to ensure you always have money aside for a rainy day.
35. Downsize your home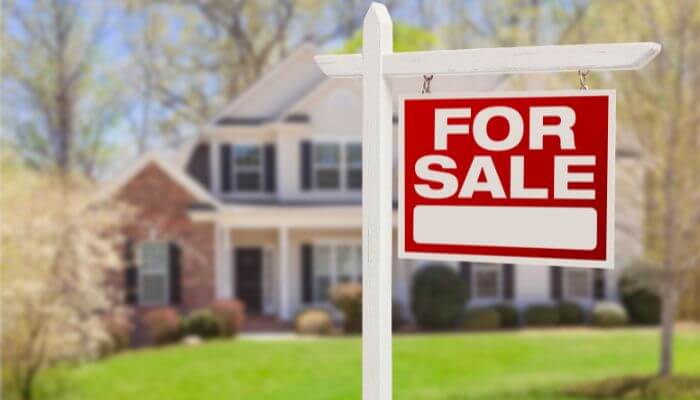 If you own a house that takes up too much time and money, consider downsizing to something smaller. Not only will this save you money on utilities, but it can also reduce your mortgage or rent payments each month.
Plus, you'll have less space to clean and maintain! So if you're looking for a way to save money, downsizing might be the solution.
36. Learn how to cook
Cooking your own meals is a great way to save money on food. Not only will you save money on restaurant bills, but you'll also get to enjoy the satisfaction of creating something delicious.
Plus, when you cook at home, you can control the ingredients and portion sizes, which is good for your health and wallet. So if you're looking for a way to save money on food each month, consider learning how to cook!
37. Skip the hair and nail salon
If you are striving for a frugal life, skip the hair salon! Saving money is near impossible when you are spending too much money getting your hair and nails done.
Instead, learn to do these things yourself. Buy some basic tools for at-home haircuts and styling, or try painting your nails. If you get creative with it, you'll be surprised by just how much money you can save in the long run!
38. Skip the gym and exercise at home
If you want to save money each month, consider skipping the gym and exercising at home instead. This will save you money on monthly fees and give you more freedom and control over your workout routine.
All you need is a mat or a few weights, and you're good to go!
Extreme Frugal Tips
Now onto some extreme frugal tips that can help you save even more money each month.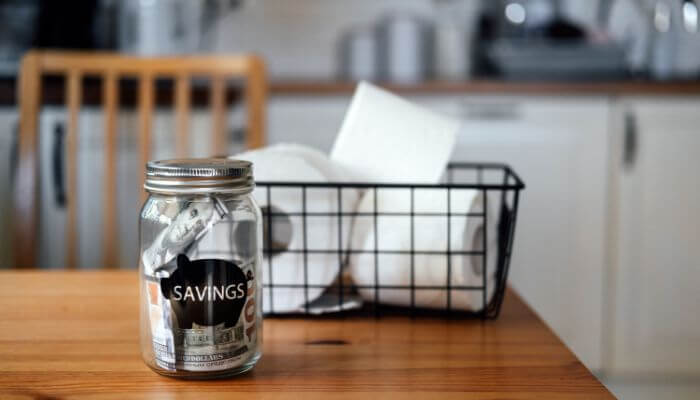 39. Cut out unnecessary beverages
Are you a lover of all things bubbly? This includes pop, carbonated water, or alcohol. These drinks can add up quickly.
If you want to save money, try and cut out these beverages from your budget. Water is free and will keep you just as hydrated! So grab an awesome water bottle and start chugging.
40. Don't buy new clothes
Stop buying new clothes every season! Instead, look for deals on pre-owned clothing or borrow from friends or family. You'll be surprised by how much money you can save when you stop buying clothes every season!
This can be easier said than done when you have young kids. However, if your child has 5 shirts and 5 pants, they should be set for the season. There is no need to buy them something new each time you are out at the store.
41. Dry your clothes on a rack
Did you know that dryers use up more electricity than any other appliance in your home? So why not do something about that? I personally love my drying rack, and I use it all year long.
I pop it up next to my washer, and I'm good to go. Not only does this save on utilities, but it also makes our clothes last much longer!
Related Article: 14 Simple Ways To Easily Fit Minimalist Living Into Your Lifestyle
42. Meatless meals
Planning meatless meals is one of my favorite frugal tips. Not only is it healthy to leave out meat occasionally, but it will also cut down the cost of your groceries by a lot.
So if you want to save some money, try cutting out meat and adding more plant-based proteins and veggies to your diet. Give it a try, and let me know what you think!
Here are 100 delicious but inexpensive meals you can try!
43. Have a no-spend weekend
Have a no-spend weekend where you don't spend any money.
Have you tried this?
If not, you should. We try and do a no-spend weekend once a month. This literally saves us $200+ a month!
Related article: How To Save $1000 In 3 Months With This Simple Money Saving Chart.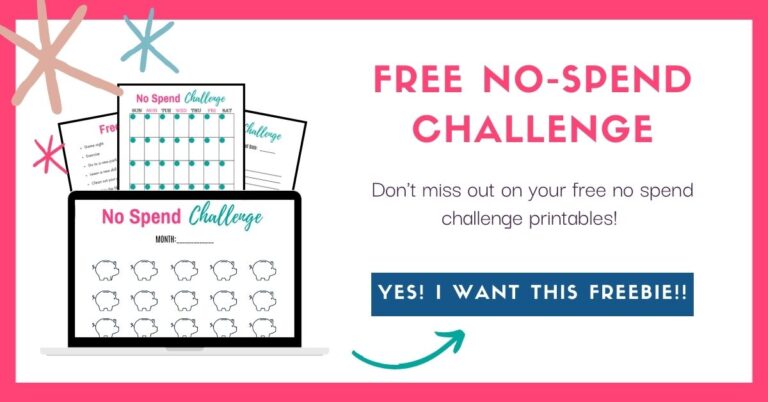 44. Lower monthly bills
Finally, make sure you're regularly monitoring and reducing your monthly bills. This can include anything from cell phone plans to cable or internet packages. Even small reductions in your monthly bills can add up over time and help you save money each month.
Related article: 5 House Hacks To Reduce Your Energy Bill This Winter
45. Do your own home repairs
Not only can this save you money doing your own home maintenance, but it can also help you learn new skills and become more self-reliant.
Start with small DIY projects and gradually work your way up to more complicated tasks. With a little bit of practice, you'll be able to fix most anything in your home without having to hire a professional.
With the help of Youtube nowadays, you can learn to do just about anything and everything yourself.
46. Skip buying bulk
I know everyone raves about buying in bulk to save money.. but really, you should check the price per unit. When you do that, you can easily compare prices.
Besides, when did you last go to Costco or Sams Club and leave with only the items you went there for?
Buying in bulk can be great when you have the money to do so, but when you don't, it's highly discouraged.
47. Grow seasonal veggies
Growing your own vegetables in the summer won't save hundreds, but it's totally worth it. In the spring, plant seeds, and all summer, you'll enjoy yummy-tasting veggies for a fraction of the cost.
You can't get any better than free fresh veggies!
48. Make leftovers
If you want to start living frugally, you are going to have to tolerate leftovers! When cooking, make more food than you need and immediately store the leftovers in the fridge or freezer for future meals. This is a great way to save money and reduce your food waste.
Related article: 8 Genius Hacks For Meal Planning On A Budget That'll Save You Money
49. Make your own coffee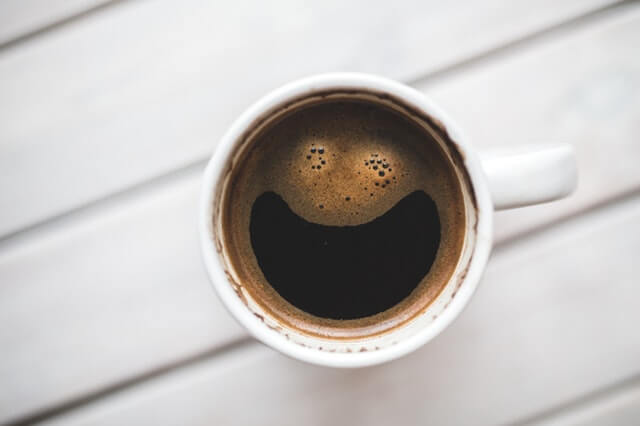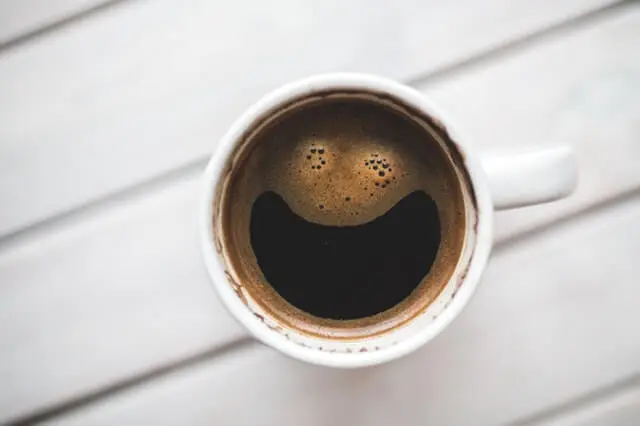 If you are an avid coffee drinker, consider making your own coffee at home. Don't let fancy coffee shops such you in. Those $6 lattes add up throughout the year.
Although, it is okay to treat yourself every once in a while. =)
All you need is a manual coffeemaker, some freshly ground beans, and hot water, and you'll be on your way to living a frugal lifestyle!
50. Make your own lunches
If you are looking for more savings, follow this simple, frugal living tip! Always make your own lunch. Not only will it cost less than eating out, but you can also tailor each meal to your specific tastes.
51. Date night in
Have you ever tried having a date night in? Simply have your date night at home. Take turns cooking for each other and enjoy a night in without spending a dime.
Maybe try cooking a new meal together. The options are endless.
When you have young kids, this makes date nights so much easier!
Related articles: Enjoy these romantic date night ideas at home
52. Enjoy your home
You spend your entire life paying for your home! Crazy right?
So why not stay home and enjoy it?
53. Be happy with less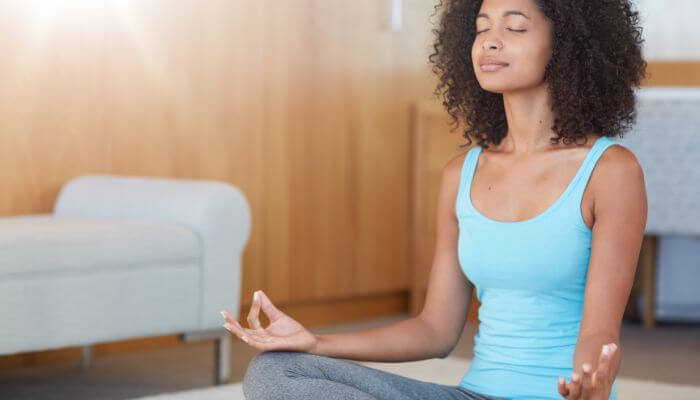 This could possibly be one of the best frugal living tips. Learn to be happy living with less!
Yes, you heard me.
You don't need the latest iPhone, the most expensive clothes, or a brand-new car. Be content with what you have.
The key to successful frugal living is learning to make small changes that add up over time.
54. Don't try to keep up with the Jones
Have you ever heard of keeping up with the Joneses? This phrase means trying to outdo the people around you and buying things that are not necessary.
When it comes to frugal living, this is one of the worst habits to get into. Instead, focus on what's important to you, and don't worry about what everyone else has or doesn't have.
Turns out they probably aren't cool anyway! So don't buy stuff just to impress others.
55. Live under your means
I saved the best for last! Always live under your means and invest the difference!
Are There Benefits Of Being Frugal?
There are many benefits of frugal living. If there wasn't, I personally wouldn't have chosen to live this lifestyle for the last 12 years. Not only can living frugally reduce stress, but it sets you up for financial contentment, leading you to live the life you love.
Here are several benefits of living frugally:
Reduces stress
Gives you time to spend doing the things you love
Helps you reach financial freedom sooner
Creates more money to save
Creates more money to invest
Reduces your retirement age
If any of these benefits of frugal living caught your eye, continue reading for easy frugal living ideas.
Being Frugal Vs. Cheap
There is a big difference between frugal and cheap. If you are cheap, which there is nothing wrong with, you are always looking for the cheapest item. For example, you want to buy new baskets for your child's toys.
You then head to the local Dollar Store and buy the cheapest plastic baskets you can possibly find.
By being frugal, you are choosing to spend less money. Or you are choosing not to eat out this week because you want the expensive baskets for your kid's toys. You know they will last longer than plastic ones and are more appealing to the eye.
Nothing is wrong with being cheap or frugal; however, they can be viewed differently.
Living Frugal – Final Thoughts
As you can see, there are a lot of ways to live more frugally without having to make major sacrifices. Even small changes can add up to big savings and make it easier for you to save towards important life goals like traveling or even retirement.
So don't be intimidated by the thought of living a frugal lifestyle – it's not as hard as you think! You can start by implementing one or two money-saving tips into your everyday routine and go from there. Who knows, perhaps after a while of cutting down on expenses, you'll find yourself living much more comfortably than before.
With all these great tips for frugal living, anyone can learn how to more efficiently manage their finances and become better with money. Remember, being smart with how you spend, and budget will help you live smarter in the long run!
What are your favorite frugal living secrets? Let us know in the comments below!
Make sure to join us on Pinterest and save this post for later!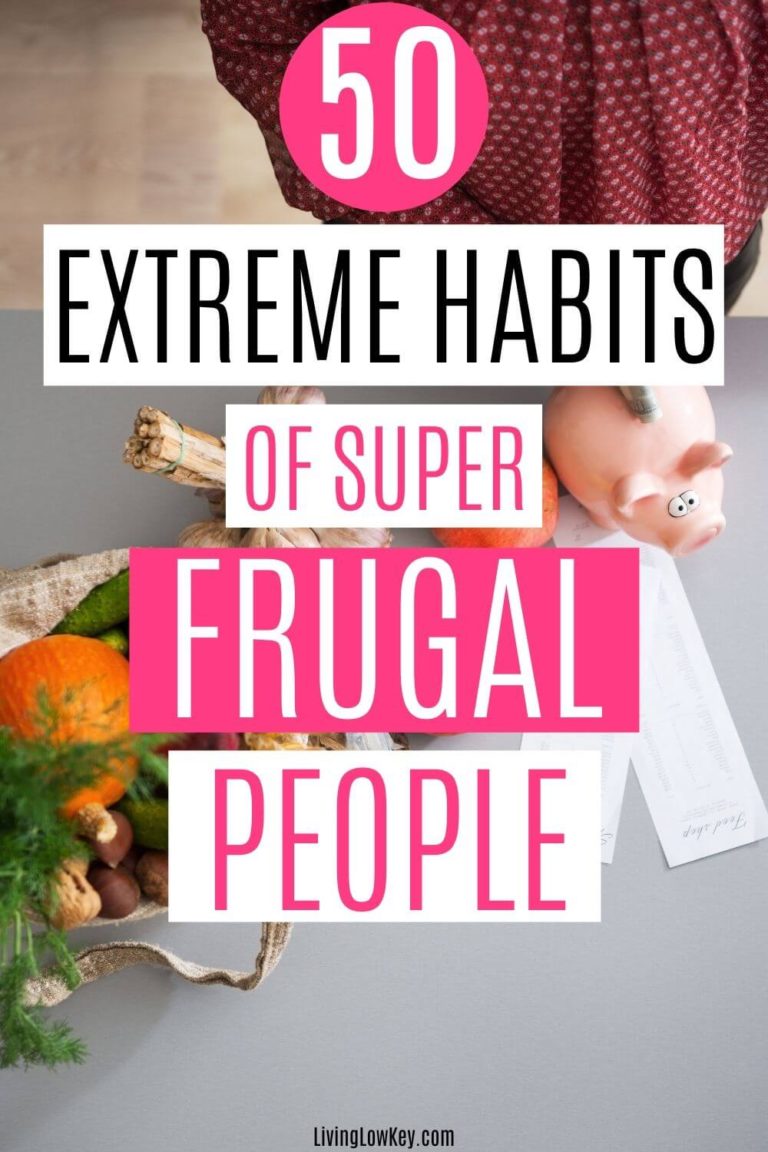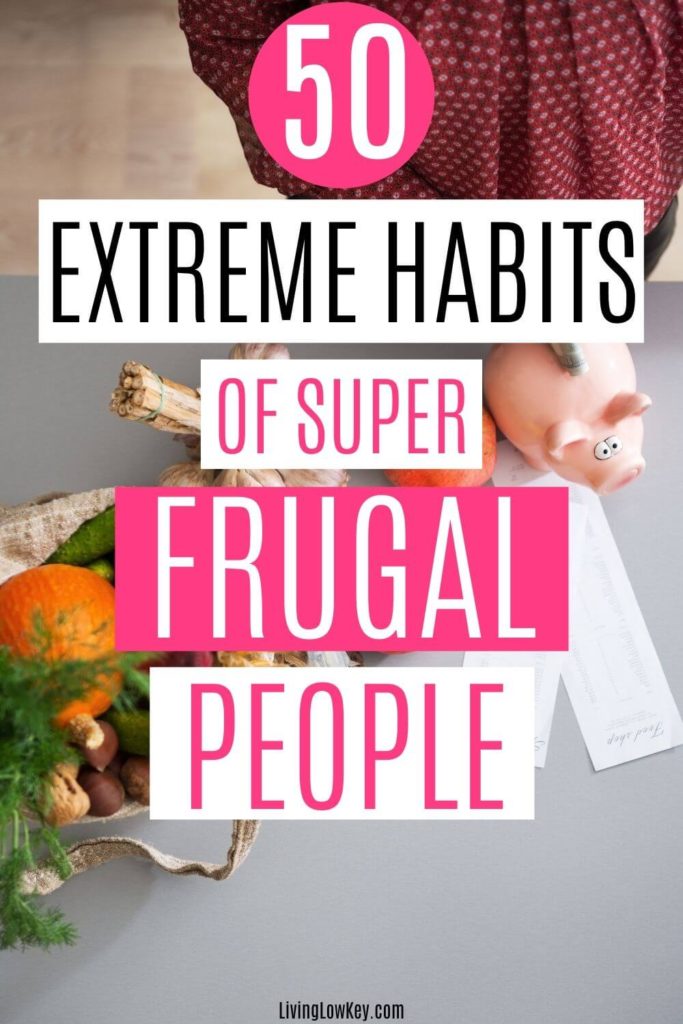 Related articles:
Grab Your FREE Budget Binder Today!
Start saving more money and pay off your debt with this FREE Budget Binder