Are you ready to save money with these frugal living tips!?
Frugal living is a big thing in this day and age! The idea of living a fuller life below your means can be very exciting.
However, not everyone is in love with the idea of living a frugal lifestyle. Some strive to look like they can afford to buy the best of the best. even when they can't.
Others just want to live below their means and save money for the essential things in life or get out of debt.
Like most, we've been on both sides of the spectrum. Trying to impress people we don't even know with flashy items that we think will make us happy.
It was exhausting!! Not to mention the sabotage it did to our bank account.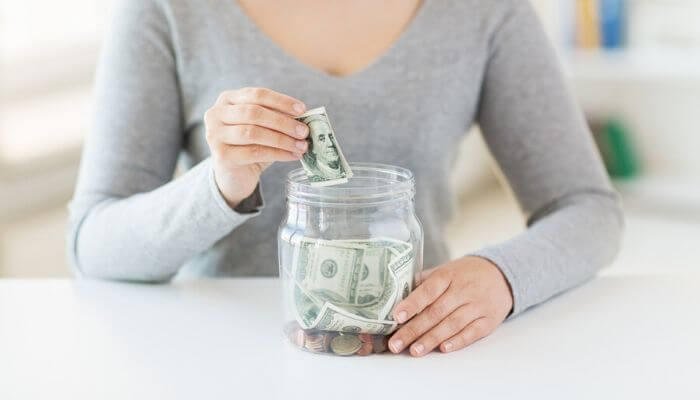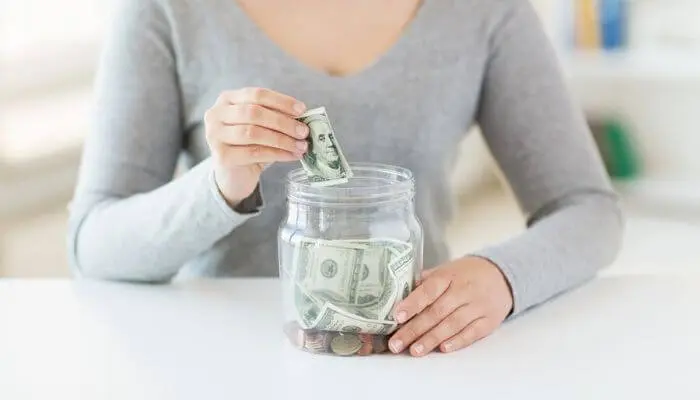 It's safe to say, after a few years of striving to live below our means, we've gotten pretty good at this frugal living thing. We had to learn to be content with not having the best of the best, and we found that it feels pretty damn good.
Living a frugal lifestyle has enabled us to be completely debt-free, except for our mortgage. We are working on that.
We were also able to build a six-figure retirement fund on a single income in our 20's. All of this was accomplished by being a frugal couple and budgeting our money.
Can you guess which lifestyle has been more rewarding?
What Does Frugal Living Mean?
The best part about frugal living is anyone can do it! Living frugally is about being smart with your money.
The definition of frugal living changes from person to person, but we see it as finding creative ways to save money while living below our means. We always try to be intentional with what we spend our money on.
Update: As a frugal couple, we aren't as frugal as we were five years ago, but that's because we are now debt-free. We are where we've strived to be for eight years, and it feels awesome! We will always continue to be intentional with our spending and are always looking for new ways to live a frugal life and make more money!
Being Frugal Vs Cheap
There is a big difference between frugal and cheap. If you are cheap, which there is nothing wrong with, you are always on the lookout for the cheapest item. For example, you want to buy new baskets for your child's toys. You head to the store and buy the cheapest plastic baskets you can possibly find.
By being frugal you are choosing to spend less money. Or you are choosing to not eat out this week, because you want the expensive baskets for your kids toys. You know they will last longer then the plastic ones, and they are more appealing to the eye.
There is nothing wrong with being cheap or frugal, however, they can be looked at differently.
Related Articles:
Are There Benefits Of Being Frugal?
There are many benefits of frugal living. If there wasn't I personally wouldn't have chosen to live this lifestyle for the last 12 years. Not only can living frugal reduce stress but it sets you up for financial contentment which really leads you to live the life you love.
Here are several benefits to living frugally:
Reduces stress
Gives you time to spend doing the things you love
Helps you reach financial freedom sooner
Creates more money to save
Creates more money to invest
Reduces your retirement age
If any of these benefits of frugal living caught your eye, continue reading for easy frugal living ideas.
50 Of The Best Frugal Living Tips
Here are some of my best frugal living tips to live by that will help keep money in your pocket and secure a debt-free future on your horizon.
1| Do you have a hobby you enjoy? If so, turn it into a money-making side hustle. For example, we love all things DIY, so we started refurbishing things! Not only are we good at it, but we enjoy it, and people are willing to pay us for our work.
Check out our favorite DIY project here!
Also, check out how we made $22,000 in one month with our favorite side hustle.
2| Use Amazon Trade-In to trade in your used items such as textbooks, tablets, old phones, video games, etc. I traded in 12 college textbooks and got $400 back in Amazon gift cards.
3| Do you have an extra room in your home that you aren't using? If so, rent it out through Airbnb! It's an easy way to make money fast.
We LOVE everything about Airbnb! We've taken countless vacations using Airbnb as well. We've even used it when visiting other countries, and we continue to have a fantastic experience with it. You just can't beat their prices.
If you haven't stayed with Airbnb before, here is a $20 coupon code for your first stay.
4| Get cashback on your purchases when shopping at your favorite stores with Ibotta. This is my favorite FREE app right now! I use it to save money at all my favorite stores, such as Target, Walmart, Cub Foods, and Amazon.
I have saved hundreds this year using Ibotta! If you haven't given this app a try, now is the time! It's free to use and extremely straightforward.
Next time you shop, save your receipt. Then hop onto the Ibotta app and take a picture of your recipe. It's that easy!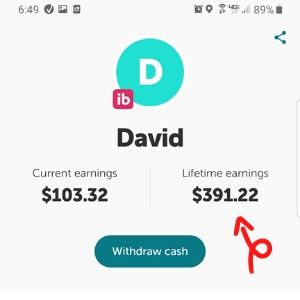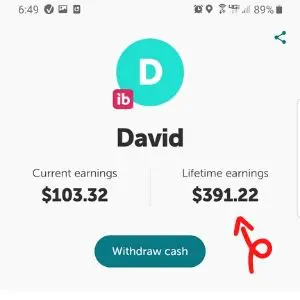 Check out our personal review of the Ibotta app here!
5| Sign up for Amazon Subscribe and Save! If you haven't tried this, you must. When I head to the store to shop for everyday essentials, I always end up with more junk in my cart than I need. With Amazon Subscribe and Save, everything gets delivered to your door, and you get %15 off essentials such as toilet paper and diapers.
The only catch is you have to be an Amazon Prime Member! If you aren't currently a member, you can sign up to try ALL of the Prime benefits FREE for 30-days.
6| Only shop at thrift stores, especially if you have young, growing kids. Here are a couple of my favorite thrift stores that have saved me money:
Goodwill

Once Upon A Child

Letgo

Thredup
Related article: How To Score Cash For Clothes You No Longer Wear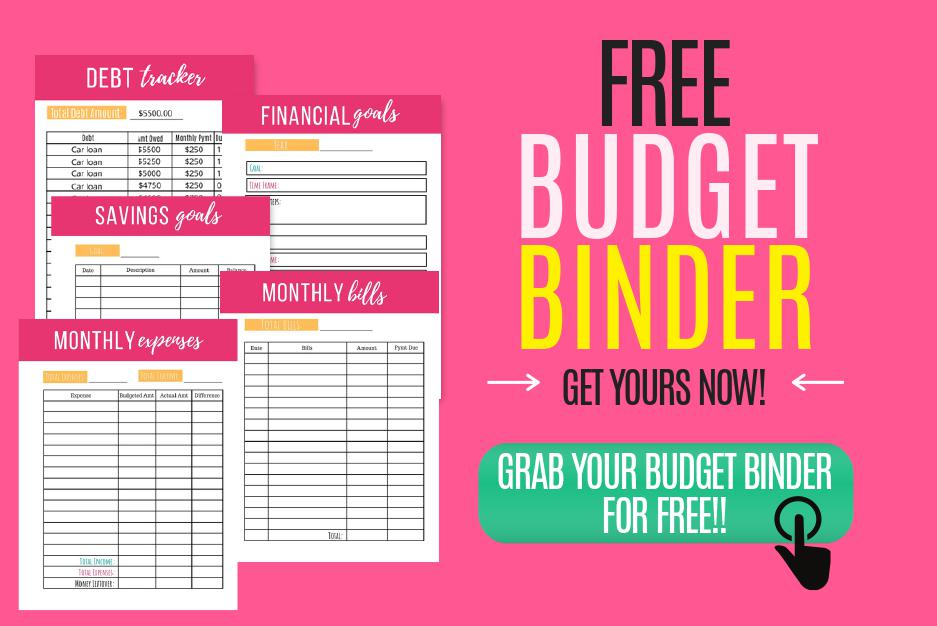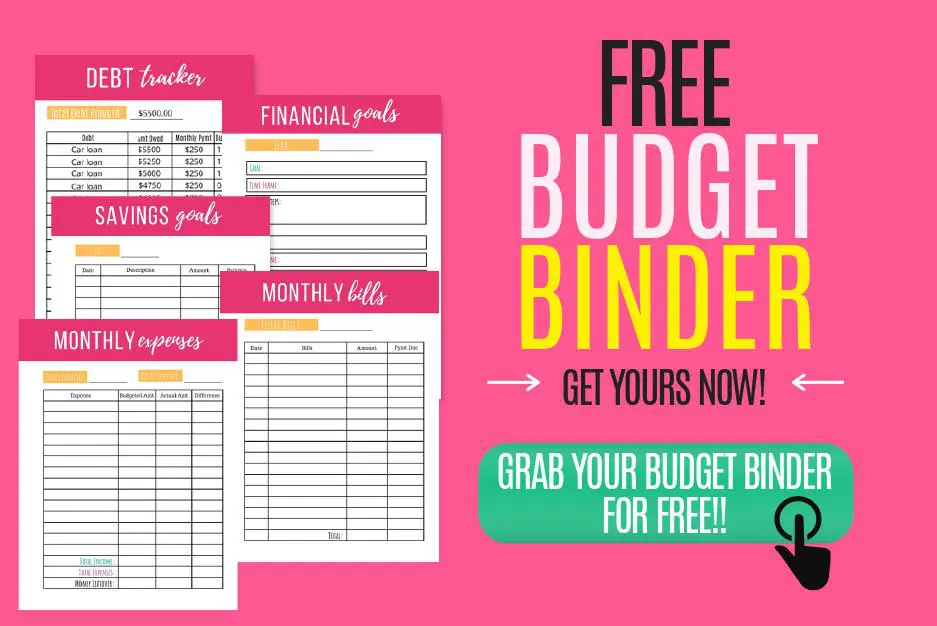 7| Unsubscribe to your favorite store's email list, so you don't eventually give in to their sales pitches. My weakness is clothing. When I see a sale, the urge is strong to go shopping.
I no longer allow myself to receive these emails. I hate that I let consumerism get the best of me.
8| Use survey sites such as Swagbucks to earn extra cash in your free time. Suppose you have a free hour while watching TV open your computer and make some money while filling out surveys.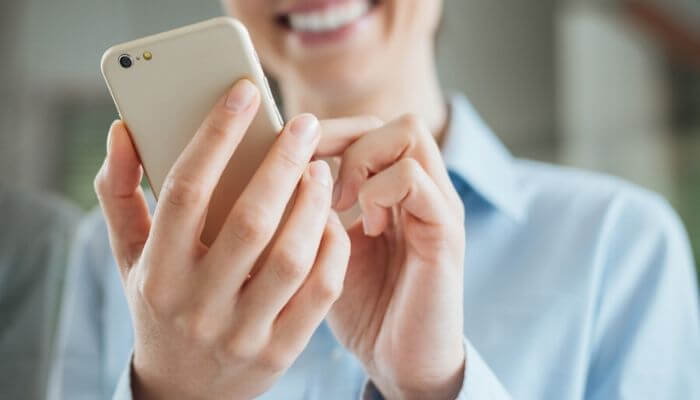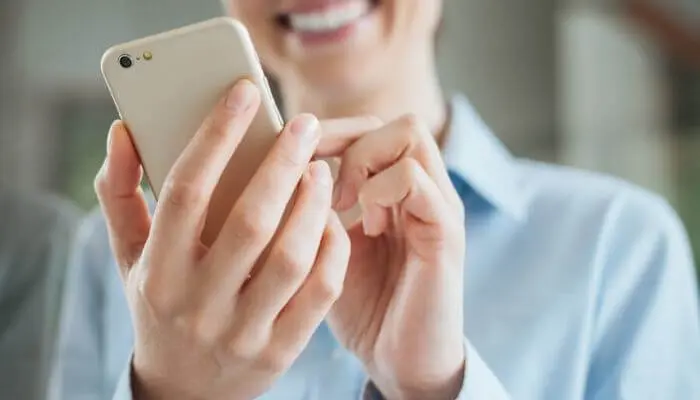 I got a free $10 Amazon gift card last night for completing a handful of surveys.
Related article: 9 Unique Phone Apps That Help You Save Money
9| If you eat out, go during Happy Hour or share a meal. This will save you at least $20. If you eat out a lot, this adds up. If you have kids, dine at restaurants where your kids eat for free.
A lot of restaurants let kids eat free on Tuesdays! I know where I'm heading tonight.
Also, don't buy alcohol at restaurants. They severely overcharge. Having two drinks will add $20 to your bill.
10| Find free activities around town to do with the family, such as festivals, parades, and other fun FREE activities. We love doing budget-friendly crafts to keep the kid's creativity going!
Related article: 30 Things To Do On A No-Spend Weekend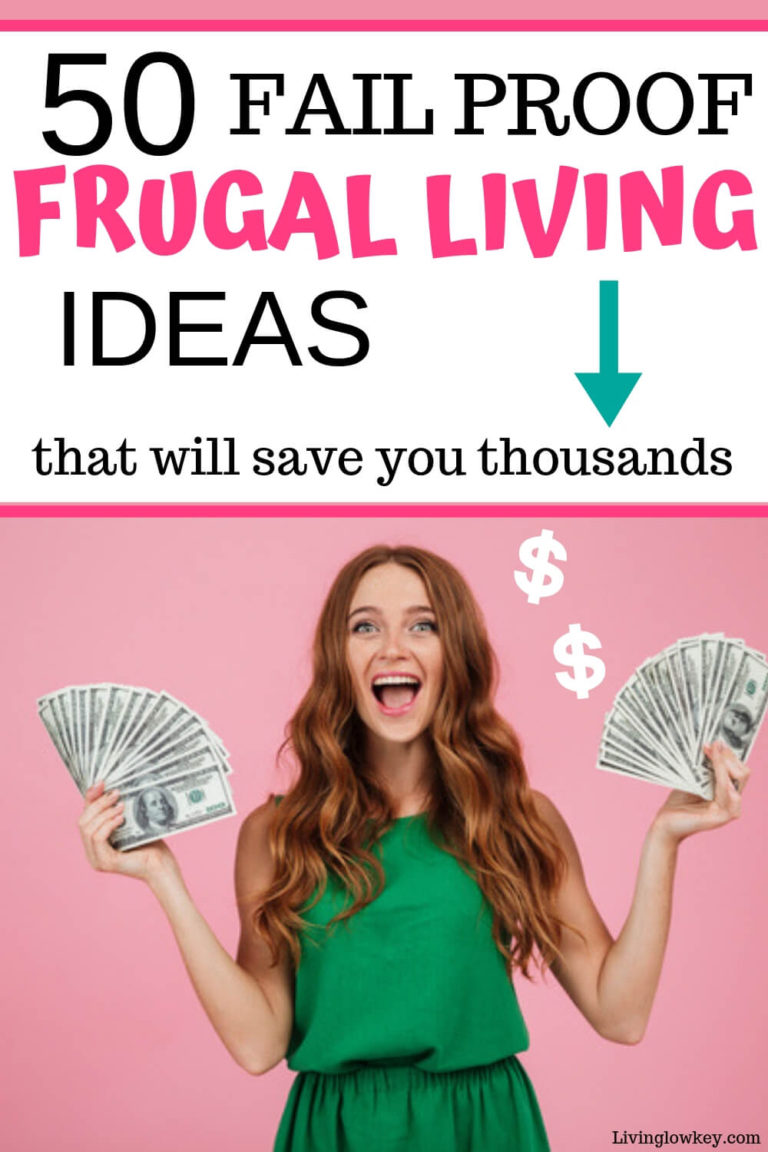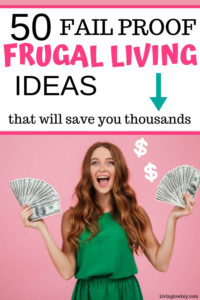 11| Head to the Dollar Tree for holiday decor, gifts, cards, and other everyday essentials! These items can be expensive, but not when you shop at the Dollar Tree.
Would you rather buy one Birthday Card for $5 at target or two for $1 at Dollar Tree? We love getting our arts and craft supplies there!
Check out our latest post to see how we save hundreds shopping at Dollar Tree.
12| Buy generic brand EVERYTHING. Have you noticed how most stores carry their own "brand" of merchandise? Save money and buy generic instead! Also, check out our list of 85 tasty, inexpensive meals.
Related article: The Best Grocery Store Hacks That Will Help You Save Money On Food
13| Take advantage of your local library. They offer so many great resources for adults and children alike. Of course, take advantage of the free books and movies you can check out too!
Tip: Our library offers a free 3-week trial of ABC Mouse for kids. I wouldn't have known this if I hadn't asked. Make sure to go into your library and take advantage of their services.
Breakthrough Frugal Living Ideas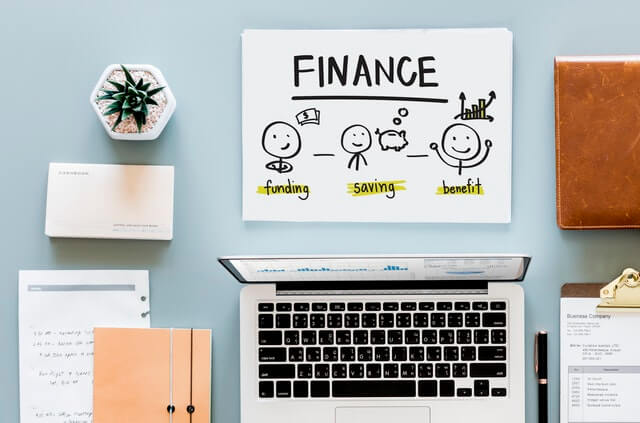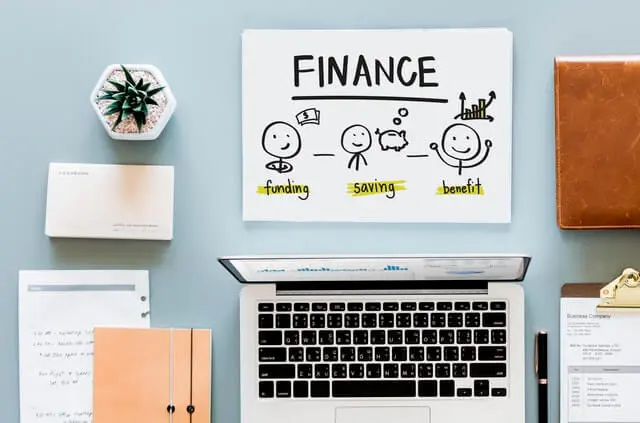 14| If you don't already, start a family budget! Your bank account and your future self will thank you. We've had so much SUCCESS with budgeting. In just ten years, we were able to pay off all of our debt -except our mortgage- and save over $300,000.
Yes, we're DEBT FREE, and we never plan to live any other way!
If you want to learn how we did it, join us here to get started with our FREE BUDGETING WORKSHOP. We will teach you how to create your own budget and stick to it!
Are you ready to watch your savings grow? If so, join us below.
15| Get free budgeting printables online to keep track of your finances. Pinterest has an array of printables; you just have to search for them.
If you haven't already grab our free budget binder printables below!
16| Only use cash and always keep track of where you're spending your money. Check out the Cash Budget System for the low-down on how to spend your money and still save big!
17| Only spend money you already have on hand… Common sense, I know, but so many people don't live by this rule!
18| Always save for a rainy day. Do you have an Emergency Fund? Our emergency plan consists of having enough money for our family of 4 to live off of for 4-6 months.
How would you get buy if the breadwinner in your family lost his or her job? Start saving now, even if you are only able to save $2 a week. At some point in your life, you will NEED it.
Make sure to save it in a high-yielding interest account so you can reap the benefits of recurring interest. We recommend CIT Bank for this and highly recommend them to everyone.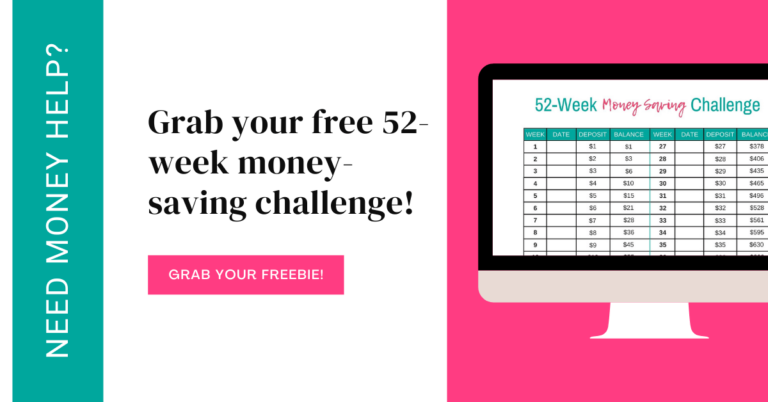 19| Stop using your credit cards! Now I'm not saying you have to cancel. Just take them out of your wallet. Hide them from yourself!
If you don't have the cash to pay for something, you probably shouldn't buy it.
20| Save and invest when you can! Investing your money could be a huge game-changer for you; it was for us. There are a ton of apps that are available with the touch of a finger. Check out the best Robo-advisors and see which is best for your savings goals!
Related article: Create A Better Budget To Achieve Financial Freedom Today
21| Budget and then budget some more. Do you guys see the recurring theme I have going on here!
Budgets work!
Having a budget in place is the #1 way to save money you already have.
23| Always keep your eye out for coupons and discounts. I look through my Ibotta app before and after every purchase, so I can get the most bang for my buck!
Related article: Extreme Couponing Tips- From a Money Saving Guru
24| Use Rakuten when you're shopping online at your favorite stores, such as Amazon, Target, and many more. They give you cashback on all of your purchases. We use Rakuten to get cash back every time we have to buy online.
When you sign up using our link, you'll receive a $30 welcome bonus!!
Related article: Rakuten Review: Our Honest Opinion Of This Cash Back Site
25| Stick to your list at the store. We all know what happens when you go to a store unprepared. You end up buying more than you need to, create a shopping list, and stick to it.
Related article: The Best Grocery Store Hacks That Will Help You Save Money On Food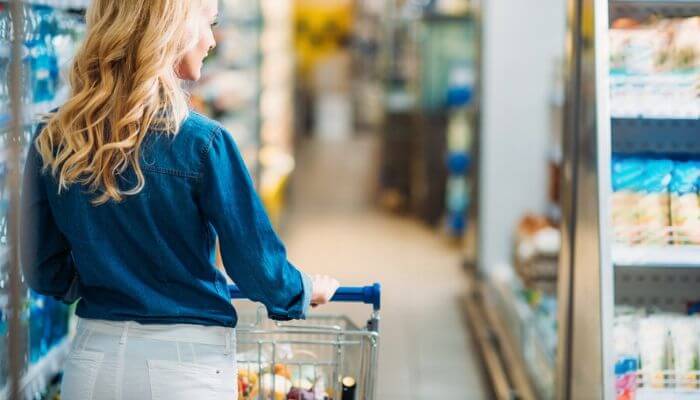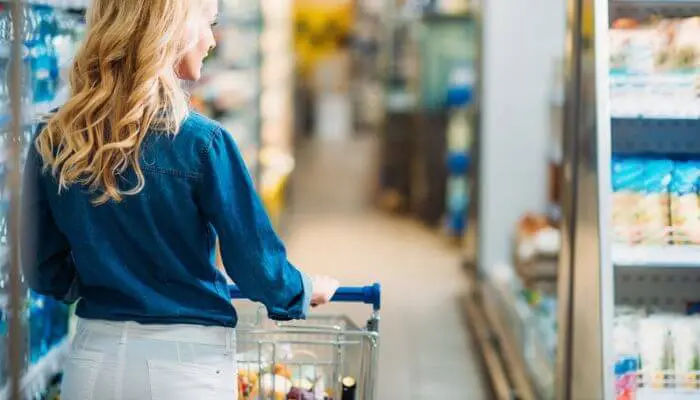 26| Cancel your cell phone provider and go with Republic Wireless. They offer 4G service and unlimited talk and text for as low as $15 a month.
Yes, you read that right!! If you have a big phone bill, this is a great way to cut it down. The best part yet, is they have no contracts or hidden fees.
Related article: 11 Awesome Ways To Lower Your Cell Phone Bill This Month
Extreme Frugal Living Tips
27| Cut out soda and other unnecessary beverages from your diet and start drinking water from your faucet.
We LOVE our Hydro Flasks and highly recommend you give one a try if you live to have ice-cold water all day long. We've had ours for several years, and they were worth every penny. They keep your water cold for 24 hours, and you can't beat that.
28| Dry your clothes on a drying rack. Did you know that dryers use up more electricity than any other appliance in your home? I love my stainless steel drying rack.
I'm able to dry my clothes on it year-round. I just pop it up next to my washer, and I'm good to go.
Related Article: 14 Simple Ways To Easily Fit Minimalist Living Into Your Lifestyle
29| Try to have a few meatless meals every week. Eating meat at every meal gets expensive; try making a meal or two without it.
Here are 85 delicious but inexpensive meals you can try!
30| If you haven't already canceled your cable, you need to. We use Hulu, and it's a great alternative! You are able to stream the most popular TV shows the day after they air for only $7.99! You can't beat that!
31| Have a no-spend weekend where you don't spend any money.
Have you tried this?
If not, you should. We try and do a no-spend weekend once a month. This literally saves us $200+ a month!
Related article: How To Save $1000 In 3 Months With This Simple Money Saving Chart.
32| Only drive used vehicles! Never buy brand new unless you can pay in cash. If you can pay in cash, you're my hero, and I want to be just like you when I grow up! =)
33| Always search for ways to lower your monthly bills. Starting with your cell phone and utility bills. We do this yearly. Write out your expenses and see what you can cut. Or give Trim a try! They take the work out of it for you by finding ways to cut your bills.
Related article: 5 House Hacks To Reduce Your Energy Bill This Winter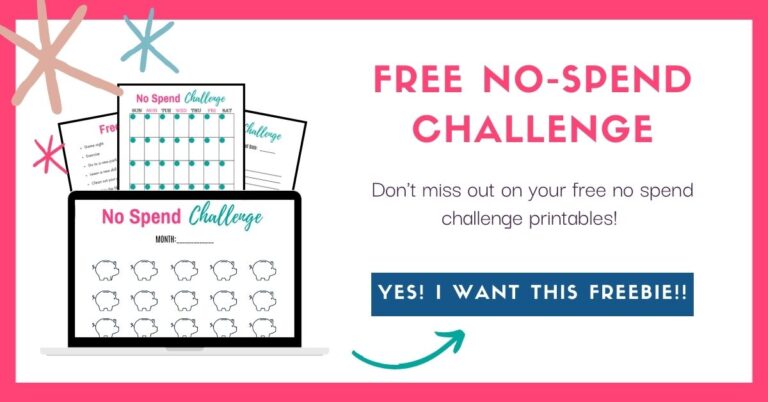 34| Do your own repairs around your home. With the help of Youtube, you can learn to do anything and everything yourself.
35| Don't buy in bulk! I know everyone raves about buying in bulk to save money.. but really, you should check the price per unit. When you do that, you can easily compare prices.
Besides, when was the last time you went to Costco or Sams Club and left with only the items you went there for?
Buying in bulk can be great when you have the money to do so, but when you don't, we highly discourage it.
36| Eat cheap meals that feed the family and leave leftovers for the next day.
Related article: 8 Genius Hacks For Meal Planning On A Budget That'll Save You Money
37| Grow your own vegetables in the summer. It's a lot of work but totally worth it. You can't get any better than free fresh veggies!
38| Use every ounce of your toothpaste, shampoo, and conditioner. When it's empty cut it open to get to the bottom.
39| Wear your jeans and sweatshirts a few times before you wash them. They'll last longer this way. This is always so hard for me, but it really preserves the life of your clothes.
40| Always make your own coffee before heading out the door. Don't let fancy coffee shops suck you in. Those $5 lattes add up throughout the year.
Although, it is okay to treat yourself every once in a while. =)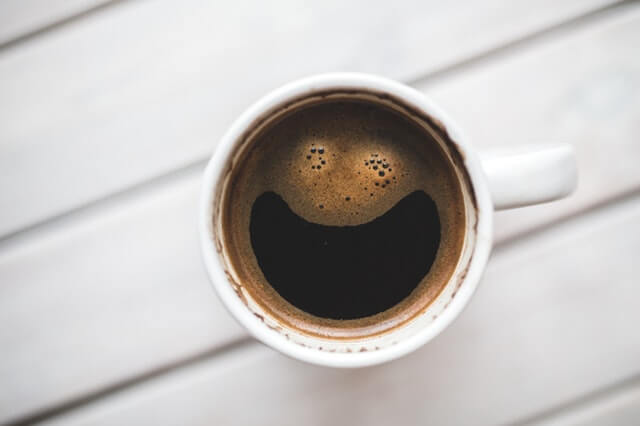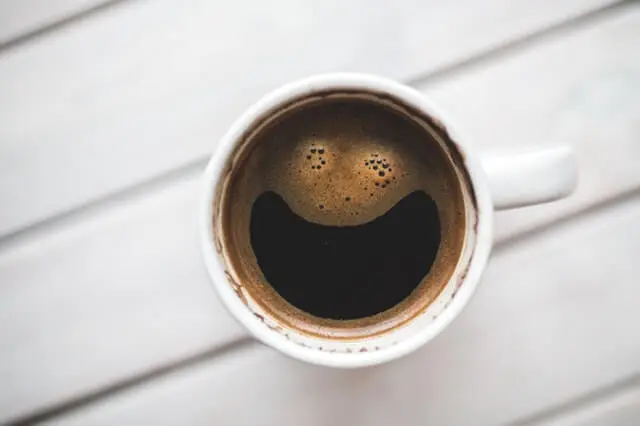 41| Don't use paper plates, plastic cups, napkins, or paper towels. It will become an expensive habit.
Related article: 10 Awesome Hacks That'll Save You Thousands On Your Household Items
42| Use cloth napkins instead of paper products. Paper products are expensive. Instead of going through rolls of paper towels and such, switch to cloth. You'll be glad you did. 
43| Get rid of clutter in your home and sell it on a local online garage sale group.
Related article: 4 Easy Ways To Simplify Your Life
44| Stay home when you can. You spend your life paying for your house. It won't hurt you to spend some time there. You can always have a romantic date night at home to save some money.
45| Cut your child's hair yourself. Practice makes perfect! Let your kids be the test dummies while they are young and are just thrilled that "mommy" is cutting their hair.
Related article: 10 Of The Best Back To School Shopping Hacks That Will Save You Money
46| Learn to be happy living with less. We live in a small cottage-style house from the 1940s. I love it.. and it only takes me twenty minutes to clean. With kids, I couldn't be happier about this.
I'm not saying I don't have a dream house because I do, but this is what works for our family for the season we are in.
47| Don't buy stuff just to impress others. It's just not worth it. Besides keeping up with the Joneses is overrated.
48| Always live under your means and invest the difference!
49| Have movie nights at home! It can cost a family of four $40+ dollars to go to one movie. That price is without the popcorn and drinks.
50| Pack your lunch for work. This won't only save you money, but it's also a healthier option.
Living frugally within your means can honestly change your life! I hope you found some of these tips helpful.
What are your favorite frugal living secrets? Let us know in the comments below!
Make sure to join us on Pinterest and save this post for later!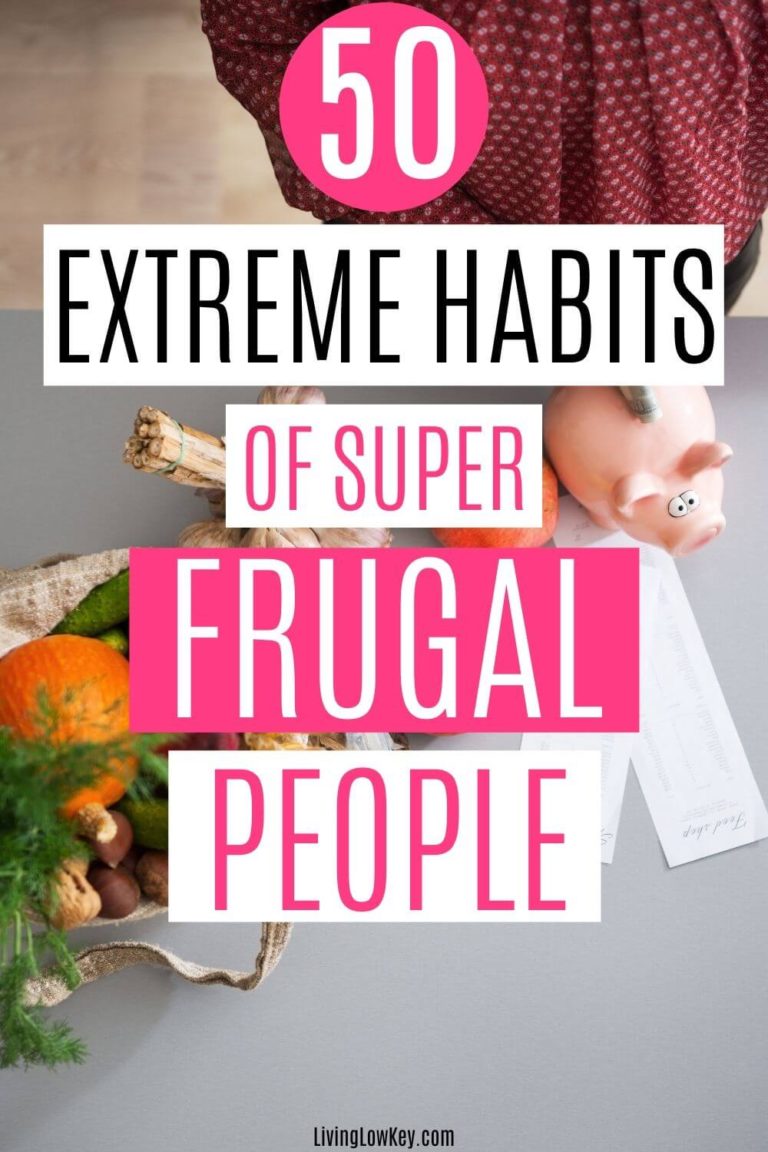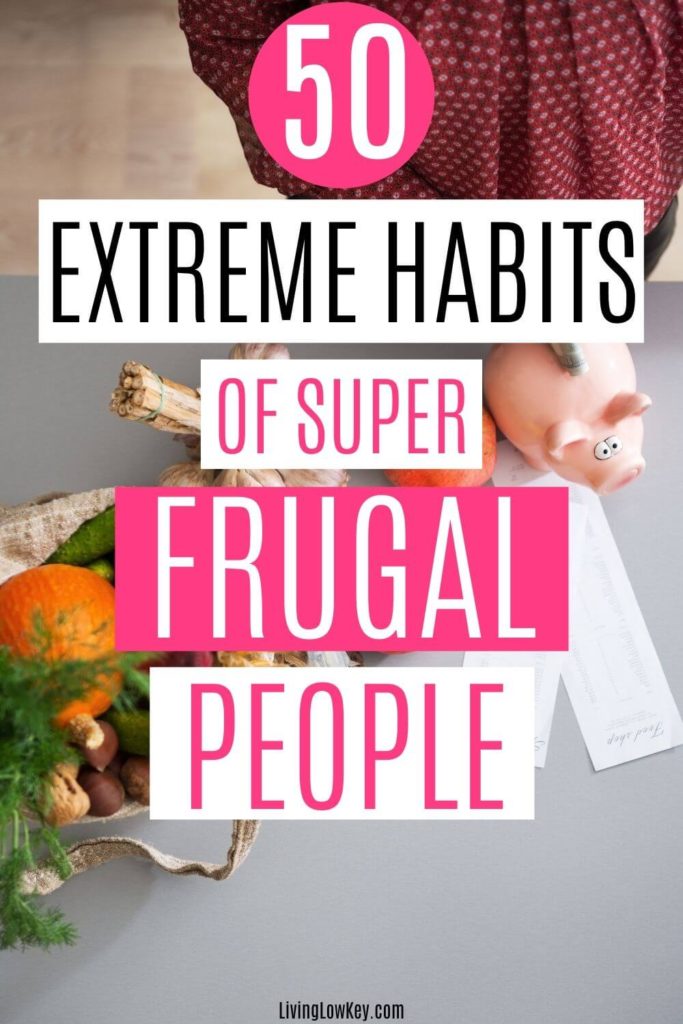 Related articles:
Grab Your FREE Budget Binder Today!
Start saving more money and pay off your debt with this FREE Budget Binder