This post is sponsored by Ibotta. All opinions are 100% my own.
Thanksgiving is right around the corner, and you're probably starting to think about all the delicious food you plan to make with your family and friends. Supplying food for a large family gathering can get expensive, though.
That's where I come in. I want to let you know how you can save big money with Ibotta's Free Thanksgiving Dinner deal.
This is quite possibly the best way to have a delicious Thanksgiving meal that's completely free!
Before I get into the details of the Ibotta Free Thanksgiving Dinner and all the other Ibotta deals, I'm going to give you a brief overview of what Ibotta is and how Ibotta works.
What Is Ibotta?
Founded in 2012, Ibotta was created to make your shopping experience more rewarding. Ibotta is a cash back rewards app that's totally free for you to use. It's the easiest way to get real cash back on your everyday purchases.
Ibotta has partnered with over 1,500 different retailers that you can earn cash back at when you use their app for your purchases. Not sure this is legit?? Sounds too good to be true??
Ibotta has paid out over 1 Billion Dollars to its more than 35 million users since it started back in 2012.
That's a ton of free cash back going to Ibotta users! You need to get in on that payday!!
How Ibotta Works
Ibotta is a completely free-to-use phone app that can be downloaded on Android or Apple phones. They make saving money on everyday purchases you make, both in stores and online, super simple. Ibotta started as a phone app and has since launched the Ibotta Chrome extension to make saving money while you shop online with a computer even easier!
To use Ibotta and start saving money today, make sure you download the App on your smartphone or computer.
Once you've created your free account, you can start looking for deals. Before you go shopping, you'll want to review the Ibotta deals at the store you're going to be shopping at. Search for the store in the Ibotta app, then select your deals.
Once you've got your deals selected, do your shopping like you normally would. Again, you could shop in the store or online. Heck, you can even get cash back on certain grocery delivery services. The options are endless!
Once you make your purchase using a linked credit or debit card, or you can upload your receipt to the Ibotta app, the cash back will appear in your account within 24hrs.
Once you have more than $20 in your Ibotta account, you can transfer it to your bank account!
It's super simple!
Get Your Walmart Free Thanksgiving Dinner Through Ibotta
Let's get to the real reason you came here. You want to know how to get your FREE Thanksgiving dinner.
This year, from November 1st to the day before Thanksgiving, Ibotta has partnered with select retailors to provide 100% cash back on all your favorite Thanksgiving dinner ingredients.
When you download the Ibotta App, find Walmart or other select retailers and then look for the items that are showing 100% cash back offers. Once you have your offers selected, you can either shop in-store or, my personal favorite, shop online and have it delivered straight to your house so you can receive your cash back!
If you linked a banking card to your account, the cash back will be deposited automatically. If you didn't link a card, you'd need to upload your receipt to the Ibotta App to get your cash back.
See how simple that is to get your free Thanksgiving Dinner!!
To make things a little easier for you, here's a list of items that you can find 100% cash back on in November:
Birds Eye Frozen Veggies
Idahoan Mashed Potatoes
Campbell's Cream of Mushroom Soup
French's Original Crispy Fried Onions
Turkey
Great Value Stuffing
McCormick Gravy
Great Value Cranberry Sauce
Jiffy Corn Muffin Mix
Coke
That's basically everything you'll need to have a delicious Thanksgiving Meal completely FREE!!
Is Ibotta Legit?
Right now, you might be thinking a free Thanksgiving dinner sounds too good to be true and wondering to yourself, is Ibotta Legit, or is Ibotta worth it?
The answer is a resounding YES!!! Ibotta is the real deal where you can get REAL cash back!!
David and I have been using Ibotta for years and we've earned over $430 in cash back from Ibotta rebates.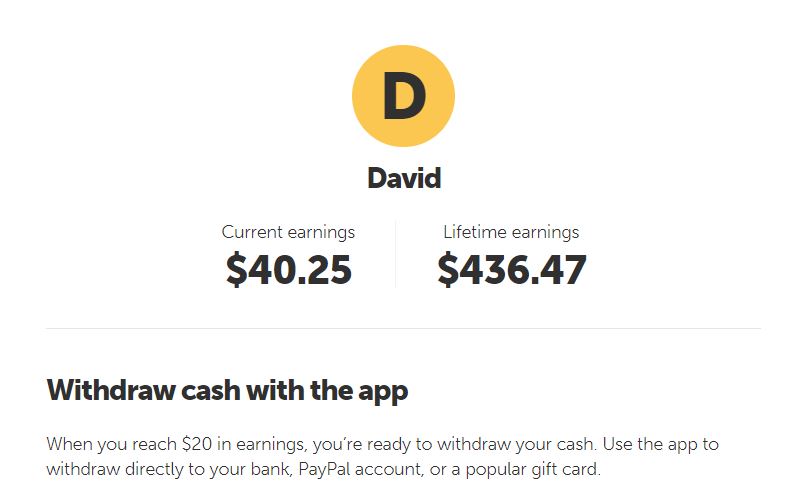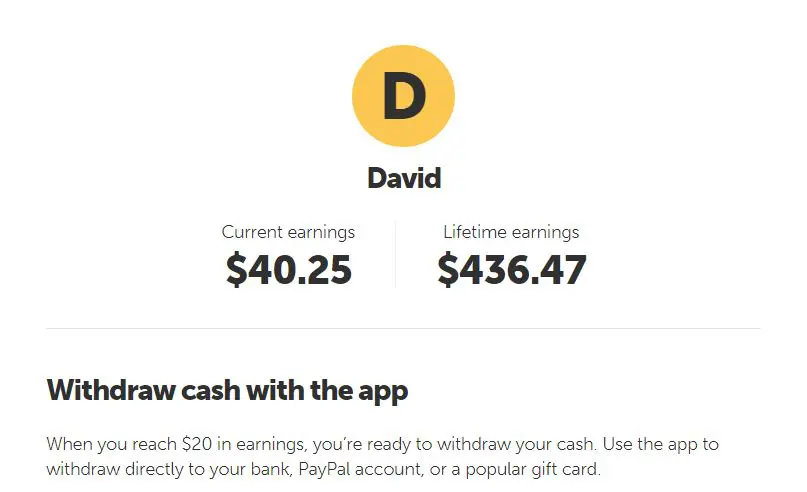 Seriously, we've saved that much money with very minimal effort!! You have to give this a try
How Does The Ibotta App Work
At this point, you're probably ready to get started saving money with Ibotta, but you might be wondering how does the Ibotta App work? How do you even get started?
Let me show you.
First, l want to show you how to sign up with the Ibotta App.
Once you've created your account and you're all logged in, it's time to start finding deals.
With you're newly created Ibotta account, you'll start by searching for the store you're going shopping at. You can either use the search bar at the top or see if it's in the Recommended Retailers section.
After you've chosen your store to shop at, the app will display all of the Ibotta rebates available. There are going to be a lot of them, so don't be afraid to use that search bar at the top!
Choose the items you're going to purchase by clicking the "plus" symbol in the bottom right corner of each rebate box.
With the offer saved, it's time to do your shopping. Once you've completed your shopping trip, don't forget to redeem those offers.
This can occur automatically if you have a linked account for the store you shopped at or a bank card on file with Ibotta.
The most common way to redeem offers is to submit a receipt. Don't worry. It's easier than it sounds.
Inside the Ibotta app, you'll see a button to "Redeem" near the bottom of the screen. If you click that and follow the prompts, it will take you to a camera section of the app where you will take a picture of your receipt.
After you get a good picture of the receipt, follow the prompts to submit it, and you should get to a screen that shows you successfully redeemed an offer, and the money will be deposited in your account!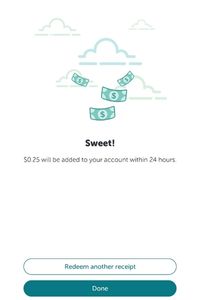 It's just that simple to start earning cash back today!!
I want to quickly cover the other way you can use Ibotta to earn cash back from the comfort of your own home. Ibotta now offers online shopping, and they've even partnered with some grocery delivery services to make saving money even easier.
The best way to shop online with Ibotta while you're at home is by using the Ibotta Chrome Extension. Once you've got the extension installed on your computer, Ibotta will send you a little reminder that pops up if you land on a site where they have cash back offers.
It's a super simple way to quickly add offers before you shop. Just make sure those offers are selected before you check out when you're shopping, so Ibotta registers the purchases.
How Does Ibotta Make Money
One of the main questions I get when I talk about Ibotta is, "How does Ibotta make money?"
I mean, let's be real, they have given out over a Billion dollars to their users. How is there any money left for them to stay in business?
Here's how it works.
Ibotta partners with all these companies to essentially promote the companies through the Ibotta App. When you make a purchase through a store because of Ibotta, that store is gaining a new customers and new sales they might not have otherwise had.
As a thank you to Ibotta, those stores give them a cut of the sales they generate. This is called affiliate marketing and is a process that many large companies use and is very common. It doesn't cost you anything extra. It's just a marketing method for the big brands out there.
After Ibotta gets their cut, they turn around and reward you for using their platform! It's really a win-win situation for everyone!
Is Ibotta Safe
We've discussed a lot of really great things about Ibotta, from the free cash back to the Ibotta signup bonuses you could earn.
There's one thing that I get asked pretty frequently, and that's "Is Ibotta Safe?"
That's a fair question. If you hook up your bank cards or link your shopping accounts to the app, you've got a lot of sensitive information out there.
The short answer is YES, Ibotta is safe.
Ibotta uses above industry-standard security measures to ensure that all your sensitive data is encrypted and stays private. We're talking bank-level security for it all so you can feel confident you're protected.
If you want to read more about Ibotta's security measures, you can do that here.
My Overall Ibotta Review
Given my experience using Ibotta, the excellent offers they have, the referral program, and the amount of money we have saved, I strongly recommend Ibotta.
It's proven to be a really effective way to save money on the things we have to buy anyways.
Have you signed up for Ibotta yet?