When we moved our family back to Minnesota last spring, we bought a cute little cottage style house. It had a big yard, nice entryway, and the perfect number of bedrooms for our family.
For a house built in 1947, it looked great both inside and out so we thought we were lucky to have found it. Keep in mind that we live in Minnesota and it was spring when we bought it…
Yea, the summer was great but as soon as winter rolled around we found the major flaw with this house.
It had NO insulation!!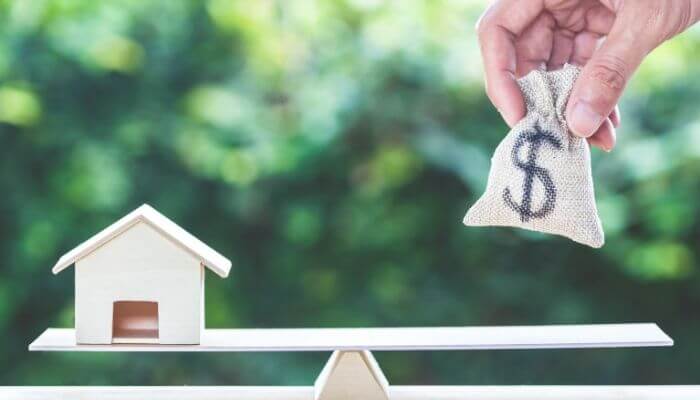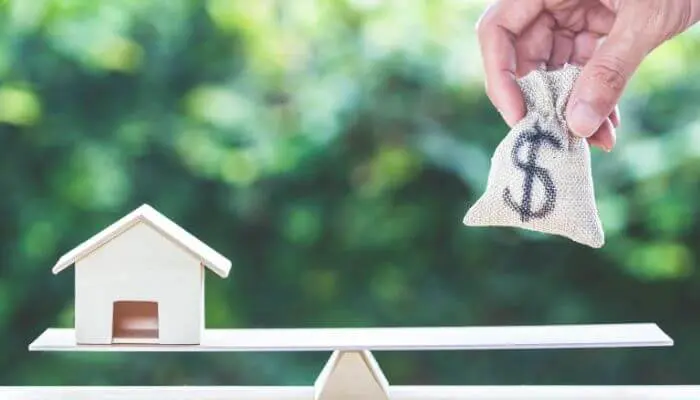 I take that back, it had very poor insulation, like shredded old newspaper insulation. This house leaked cold air like that was its job!
Winters in Minnesota are really cold and seem to last forever. During the first few months, we saw our energy bill almost triple as the furnace ran constantly. We knew we had to do something or risk going broke just trying to stay warm.
We had to get really crafty, and a little obsessed, to keep the cold air out. Here are some of the ways we found to save money on our energy bill during the long Minnesota winter.
Other Money-Saving Posts:
Adjust Your Thermostat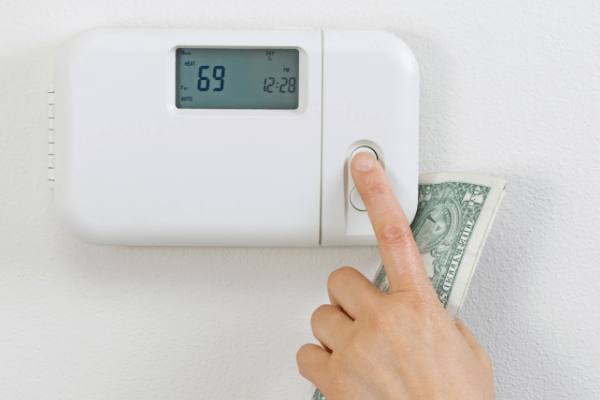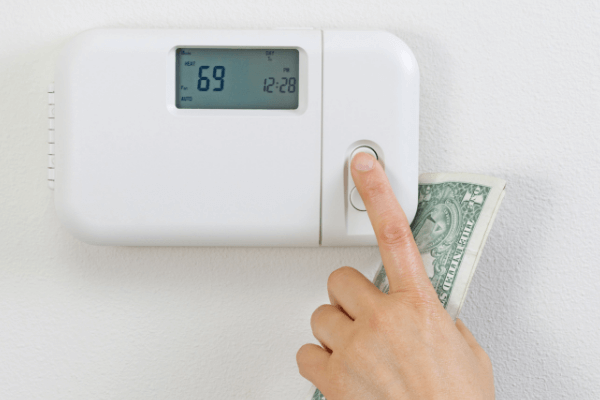 We used to always keep the thermostat set at 72 degrees in the wintertime. It always kept the house feeling the perfect temperature when it was cold out.
In our new house, we tried setting the thermostat at 72 degrees and the furnace ran constantly. I'm not even kidding, it NEVER shut off!
That first month we saw our energy bill nearly triple!! That's when we knew we had to do something.
The first thing we tried was lowering the thermostat to 70 degrees. Taking it down those 2 degrees meant that the furnace finally got a break and would shut off for a little bit at a time.
If you find your furnace running more than it should in the wintertime, try turning the thermostat down. Even a degree or two makes a big difference.
If you have an older thermostat, try upgrading to a new smart thermostat. I know a few people that have the Nest Thermostat and they really love it! You can even pair them with an Amazon Alexa if you have one.
Insulate Your Outlets and Light Switches
Earlier I said that we got a little obsessive with trying to keep the cold out. We checked every door, window, and outlet on the exterior that could possibly let air in. Do you want to know where we found a lot of cold air drafts getting through??
That's right, the outlets and light switch on the outer walls. They were letting in a bunch of cold air.
You might be thinking we bought insulated outlet covers. No, we didn't get insulated covers because they were pretty expensive. We're trying to save money on our energy bill, not spend it on outlet covers. We did find a pretty cool alternative though.
Check out the Duck Brand Socket Sealers Variety Pack. These things work great and they're fairly cheap.
All you need to do is take your outlet or light switch cover off, stick this Socket Sealer behind it, and put the cover back on! That's all it took and the drafty outlet problem in our house was fixed.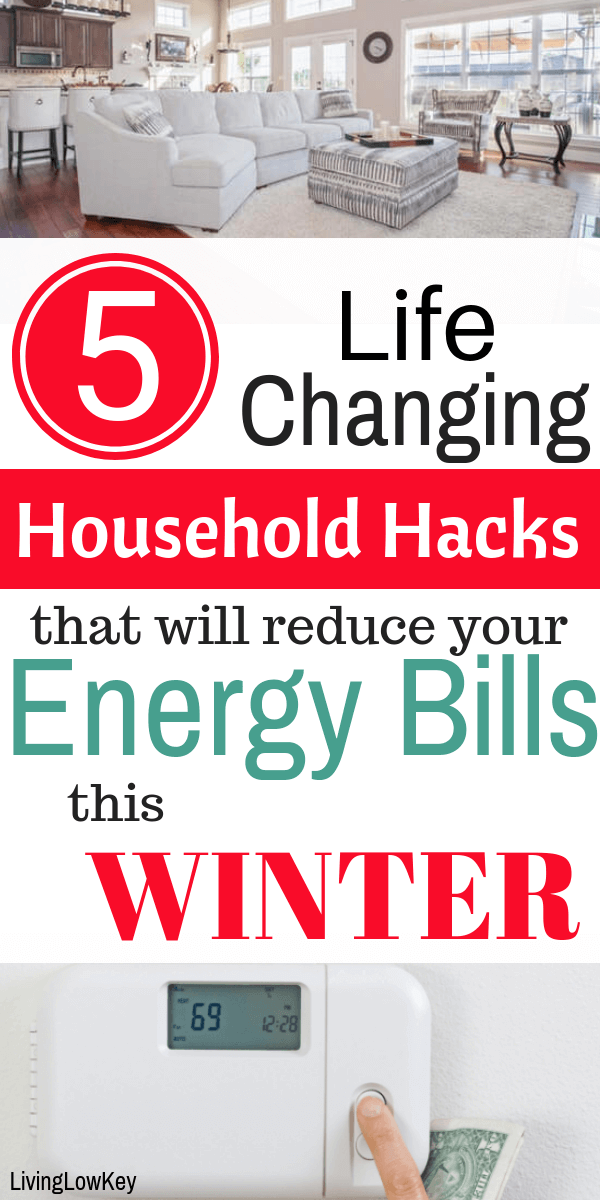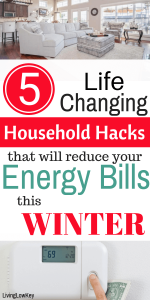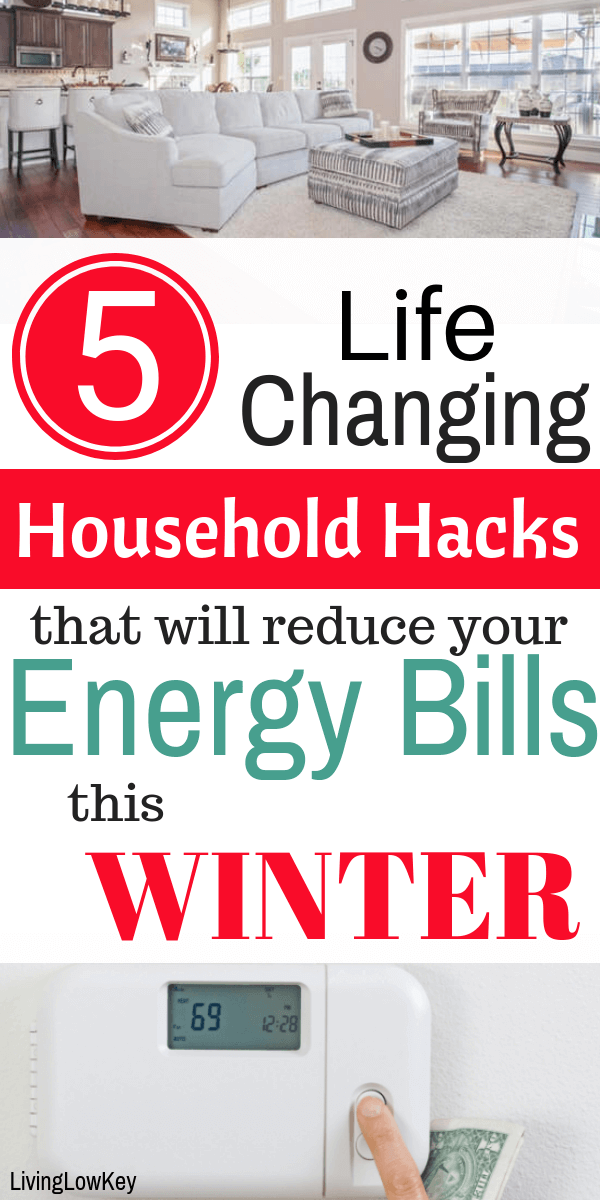 If you have drafty outlets in your house, spend the $4 on these Duck Brand Socket Sealers and fix that problem before winter gets here!
Check Between the Floor Joists
I'm about to tell you about an area that you might never have thought of when it comes to places your house could be leaking air. Look in the BASEMENT!!
If you have an old house like us or even a new house and any part of your basement is unfinished, look between the floor joists in the overhead to see if there is insulation along the outer wall. You could be losing some serious heat through that space.
The ceiling in our basement laundry room is unfinished and you can see the joists holding up the main floor. We didn't notice when we moved in, nor did we really think of this, but there was hardly any insulation along the outer wall between the joists.
If you have a basement with an unfinished ceiling, check between the floor joists for air leaks! This could be costing you big money on your energy bill.
Related Article: 10 Awesome Hacks That'll Save You Thousands On Your Household Items
Check Around Windows and Doors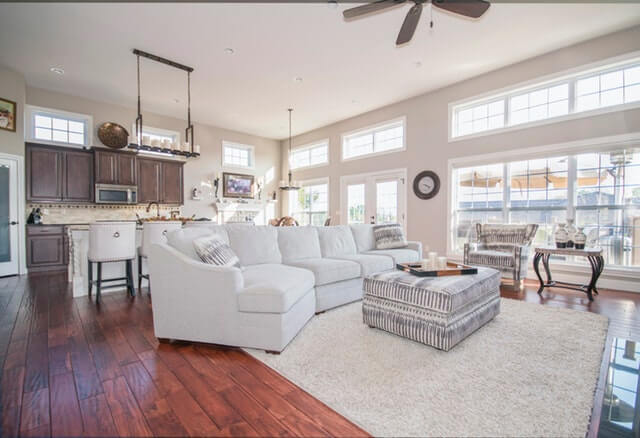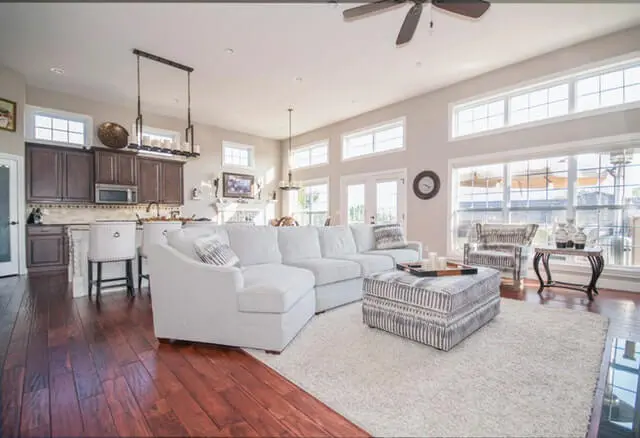 One of the first places you should be checking for air leaks in your house is around the windows and doors. If you're struggling to keep your energy bill in check this winter, start by checking the seals on your doors.
Doors are a very commonplace to find cold drafts. It could be the house shifted and the door doesn't sit right anymore or the weather stripping is old and broken. Whatever it is, make sure you check all the doors and fix it.
We have two exterior doors that had pretty bad cold drafts coming in the first winter. The front door required some new weather stripping to seal it back up. A fairly simple and inexpensive fix makes a huge difference in our entryway.
The other door was the door leading to the attached garage and it leaked a lot of cold air. The door itself was bad, so we had to replace the whole thing but the cold air leak stopped!
After you've checked all your doors for air leaks, make sure to check your windows too. If you have drafty windows you might want to consider replacing them at some point. That's going to be expensive though.
A much cheaper option is to get a window insulator kit to put over the window. I've used these kits many times in my life and they work great!!

All you do is put double-sided tape around the window frame. Next, you stretch a sheet of clear plastic over the window. We used a hairdryer to shrink it and tighten it up. Once it's on there you can hardly see it and it creates a nice insulating barrier.
Sealing up windows and doors is an easy way to see immediate changes when you're trying to reduce your energy bill.
Buy More Insulation
Everybody knows heat rises, so it only makes sense to check your attic. Take a peek in your attic to see if you need more insulation.
If you have an older house as we do, you might need to put more insulation in your attic. When we checked the attic we found thin insulation and old shredded newspapers from the 50's. Apparently, that's how they used to insulate their houses.
If you find yourself needing more insulation there are a couple of options. You can opt for the precut fiberglass insulation that comes in rolls. These are easy but tend to be more expensive.
One option that is a little more cost-effective is to do blow-in insulation. You can find it at any one of the big box home repair stores. This is basically shredded insulation that you use a blower to spray into your attic.
We used Green Fiber blow-in insulation in our garage and it was super fast and easy! If you need to add insulation to your attic, I highly recommend you try blow-in insulation.
Follow The House Hacks, And Save Money On Your Energy Bill
So there you have it, those are the 5 house hacks that we have used to help us reduce our energy bill and save money in the long Minnesota winter. I know that this was focused on keeping cold air out but if you live in a hot climate this info is still applicable.
For all of you that are hot climate dwellers, I'm a little jealous, use these house hacks to save money on your energy bill by keeping your house cool.
What other ways have you saved money on your energy bill??
If you enjoyed this post make sure to save it for later and join us on Pinterest! =)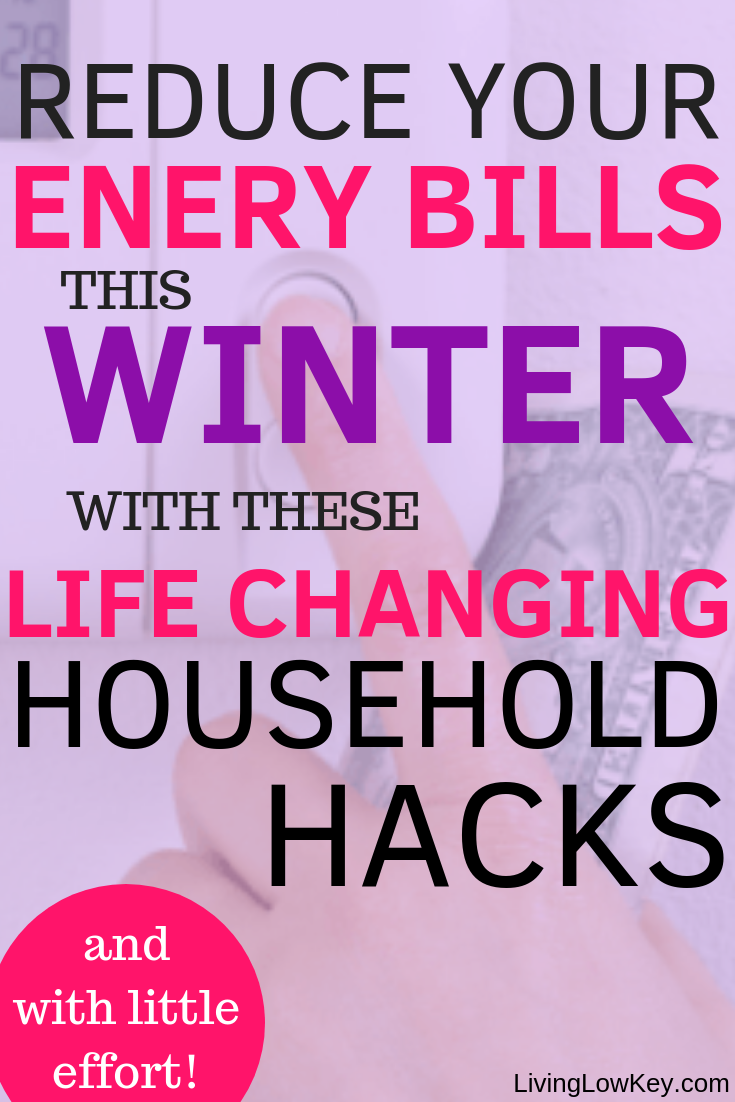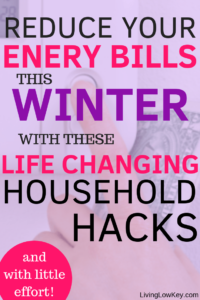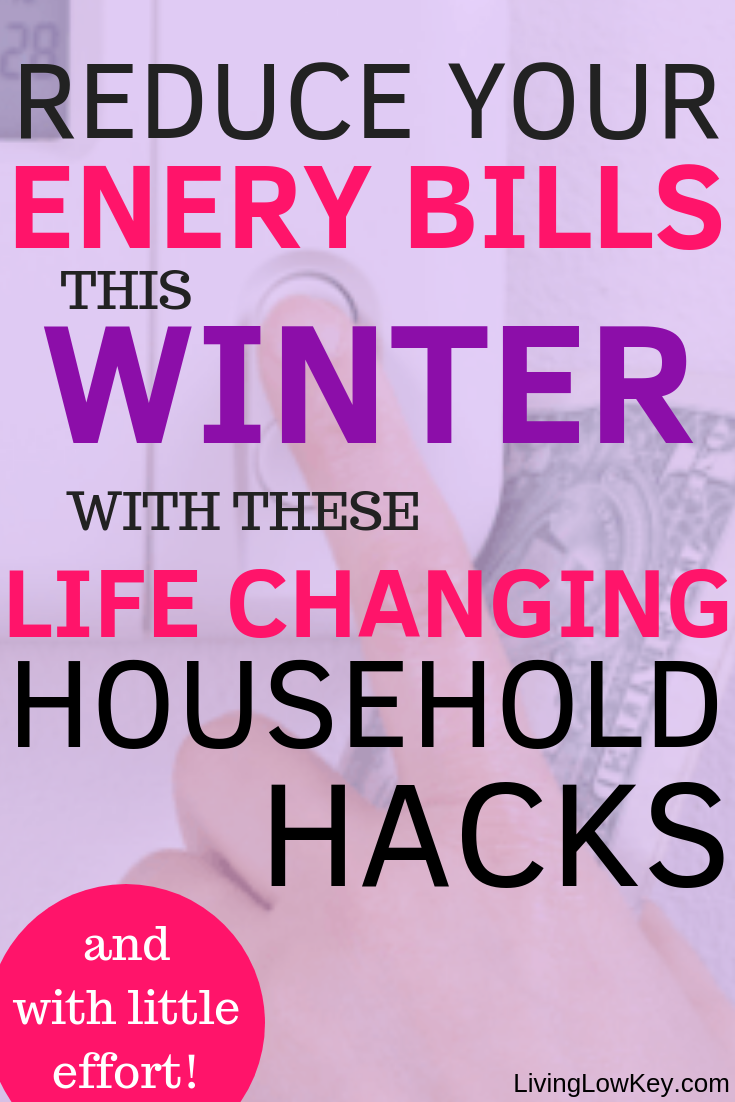 [disclosure]
Money Saving Posts: