Fun bucket list ideas for teens!
Being a teenager means that you have a lot of free time and energy to do some really fun things!
It can often feel like there are too many things to do, and you're unsure what to start with.
So, we thought that we'd put together some ideas for things that you can put on your bucket list – things that you should do in your teens!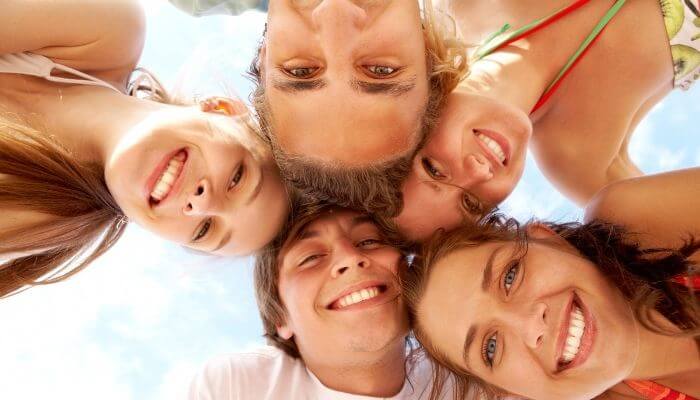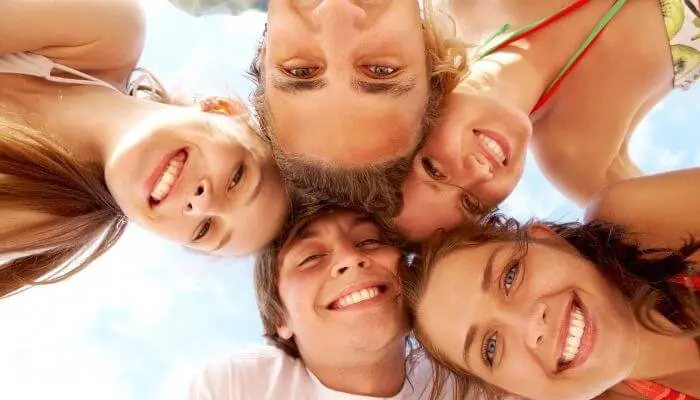 Teenage Bucket List– Why You Need One
You may be wondering – why do you actually need a teenage bucket list? Well, it always helps to have goals and a plan.
If we don't have goals or a plan, we can find ourselves just drifting through life and not actually doing what we want to do.
A Teen Bucket List Helps Fight Boredom
When you have a large stretch of time ahead of you, such as in the summer, it can be hard to think of things to do during all that time.
You may be excited at the start of the summer but find that this soon wanes off, and you aren't sure what to do.
Set Goals For Your Summer
We like to think that our summers will be so fun and we will have loads of time to do the things we love.
However, it's all too easy to let time slip away and find that you haven't actually done any of the fun things that you wanted!
That's why it's always a good idea to set yourself goals, to see what you can do.
It Gives You Something To Look Forward To
Who doesn't want something to look forward to? If you put together a bucket list of a bunch of fun things that you really want to do, you will have so many things to look forward to!
Summer is the best time of the year, don't let it go to waste by not creating a wish list of things you want to do.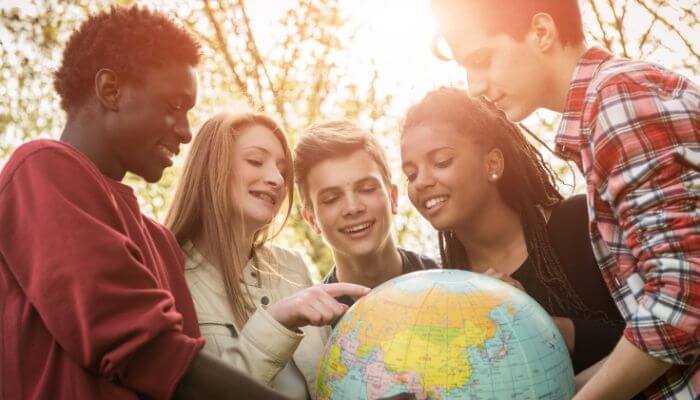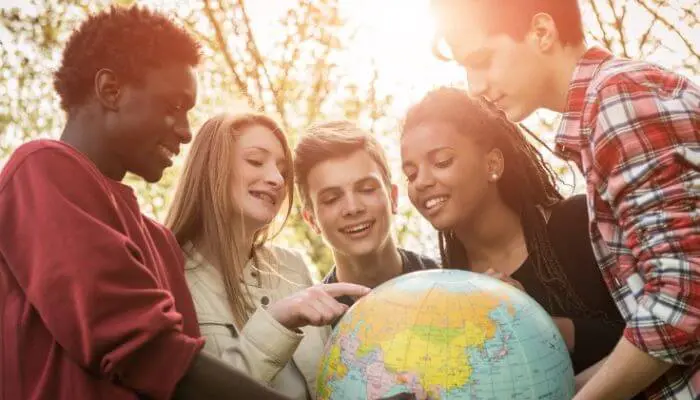 Related articles:
Find Ideas For Your Teen Bucket List
There are many places where you can find ideas for your teen bucket list. You could even ask your parents as it's good to get an older person's perspective.
You could talk with your friends as I'm sure they will also want to be included. Check out Pinterest, as they are always full of inspirational summer bucket list ideas.
85 Summer Bucket List Ideas For Teens
Now for the fun part! Let's look at some of the best bucket list ideas for teens to add to your summer bucket list.
Outdoor Teen Bucket List Ideas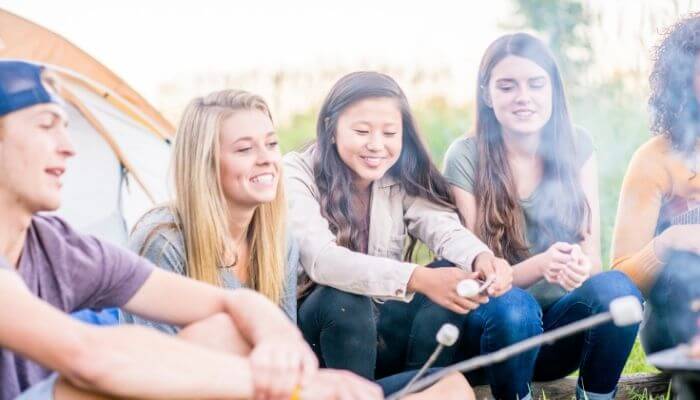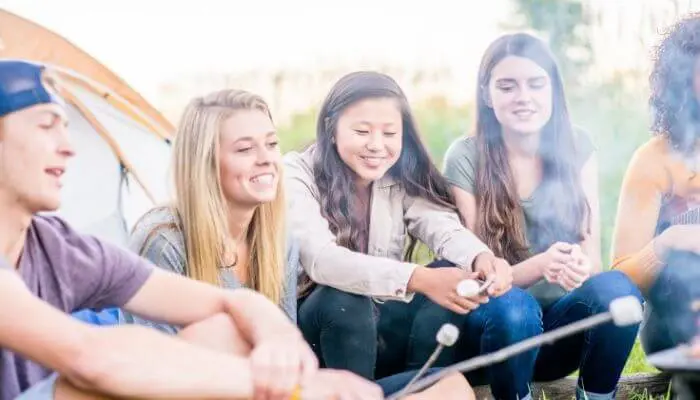 There are all kinds of things that you can put on your bucket list, and some are weather-dependent – so we thought we'd start with some outdoor teen bucket ideas first.
1. Fall asleep under the stars
It sounds a bit cliche, but falling asleep under the stars is a wonderful experience for which we don't make enough time.
This is especially true if you live in the city, where there will be a lot of lights even during the night, and you may not be able to see the stars. Grab some friends and give it a try!
2. Attend a concert
A really fun thing to do in the summer (or any time really!) is to attend a concert. This could be one of your favorite bands or perhaps a new one. This has to be one of the top things added to your bucket list for teens.
3. Go camping
Even if the nights are cool where you are in the summer, it can be a really fun experience.
You could do this on your own or with your friends – it will probably be more fun with your friends, and you could have a bonfire or picnic.
4. Swim in a lake
If you live in a warm area, this is something that you absolutely need to have on your summer bucket list!
Make sure you go with other people, some floaties, and keep safe!
5. Go to an amusement park
If you have an amusement park near you, you definitely need to add visiting it to your summer bucket list! Amusement parks are so much fun, whether it's in the daytime or at night.
6. Have a picnic
The thought of having a picnic in the summer sunshine is such a nice one! No matter what kind of things you like to eat, you can take whatever takes your own preference.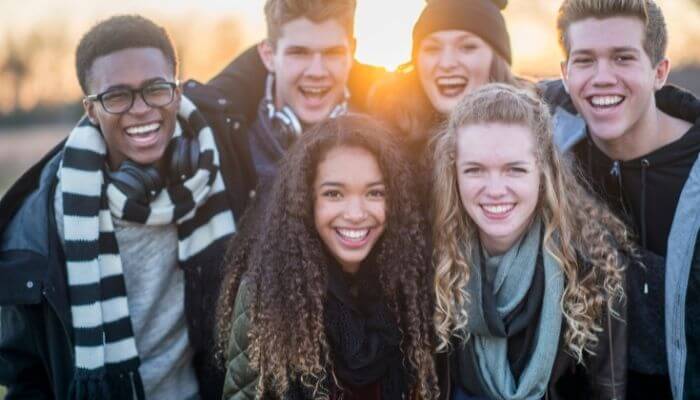 7. Ride on a boat
This is a great activity to do if you go out with friends (and probably a safer option to bring them with you as well), but there's something so peaceful about floating in a boat in a lake on a summer's day.
8. Run a 5K
Even if you are not a natural runner, running a 5K is something that needs to go on your summer bucket list! You will feel such a sense of accomplishment, with the bonus of getting fit.
9. Go to the beach
In the summer, what's better than heading down to the beach? You can enjoy the sun, play on the beach and in the water.
10. Be a tourist in your own city
It sounds silly when you have lived somewhere for so long, but can you honestly say that you have been everywhere and know everything about your city? This is a great chance to explore.
11. Go to a museum
The great thing about museums is that they are usually free to enter, and they are really interesting. It may not be somewhere you usually go, so it is a great addition to your summer bucket list.
12. Go to a carnival
Carnivals are so fun in the summer! Head there with your friends and try to win some prizes.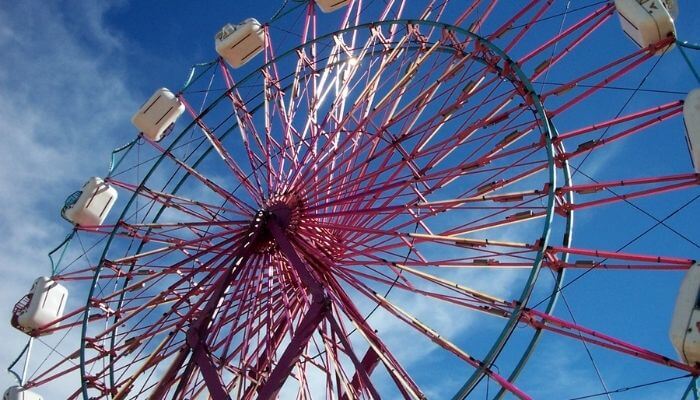 13. Visit a nearby city
As well as checking out your own city, why not visit a nearby city as well? It will be a fun addition to your list!
14. Go rollerskating
Roller skating is so much fun to do with your friends and handy if you have a local rink!
15. Have a road trip with your friends
This is something that you have to add to your summer bucket list! Ask your friends where they'd like to go and have fun planning.
16. Have a bonfire with your friends
Even when it's hot outside, it can be cooler in the evenings and can be such good fun to sit around a bonfire and make smores.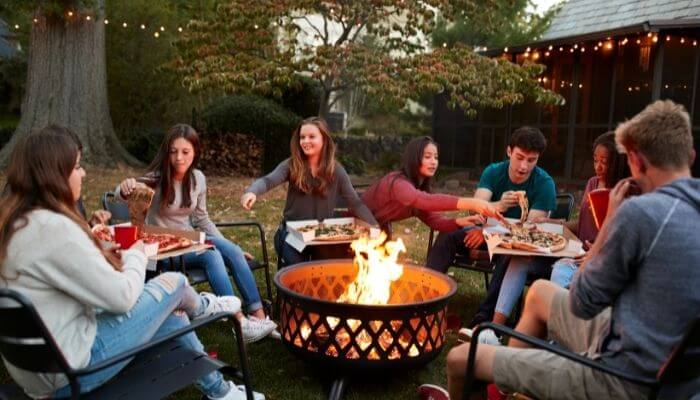 17. Have a photoshoot with your friends
You can try out lots of different styles and have so much fun! Have any of your friends got a good camera? If not, these instant cameras are amazing for taking pictures with friends.
18. Watch a sunrise
Often, we are still asleep when the sun comes up, but it's so beautiful and worth putting on your list.
19. Try a summer sport
There are so many fun summer sports that you can try out, and have fun in the sunshine!
20. Learn how to cook your favorite meal
What's your absolute favorite meal? Often, our favorites are ones that we don't cook ourselves – now's your chance.
21. Sleep outside in a tent
Another thing that's fun to do with friends in the summer is to sleep outside under the stars. Grab a tent and head outdoors.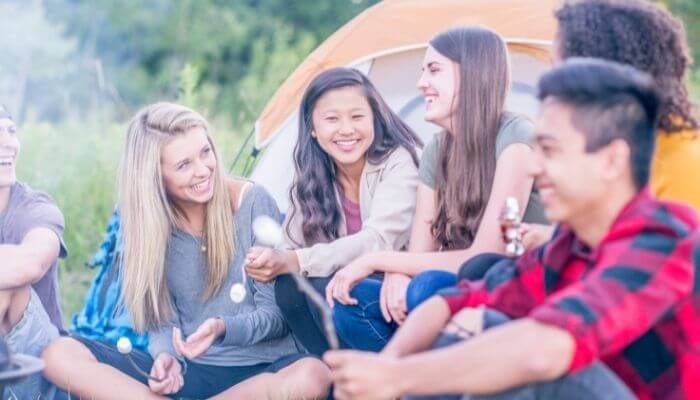 22. Go zip-lining
If you're looking for something a bit more adrenaline-fuelled to add to your list, try zip-lining!
23. Go fishing
Ok, so this may not have been the first thing you thought of on your summer bucket list, but it can be really calming. Grab a fishing pole, and go give it a try!
24. Watch a fireworks display
Have a look and see if any fireworks displays are scheduled over the summer holidays, and book your friends in.
25. Learn how to paddleboard
There's no better time to learn how to paddleboard than in the summer – the water should be warmer should you fall in any way!
26. Have an epic water balloon fight
What is one of the best things to do on a hot summer day? Have a water balloon fight with your friends! Make sure you have plenty of balloons!
27. Visit a theme park
Including a theme park on your bucket list is a no-brainer – these parks are so much fun and usually have amazing rides.
28. Visit a local park
Parks are a great place to go in the summer as they have space for kids to run around and adults can relax.
29. Attend a music festival
Music festivals are amazing in the summer, and there are usually several over the course of the season.
30. Learn to play frisbee
Believe it or not, there is a technique for frisbee playing, and you can learn it! Once you learn to play frisbee, move on to disk golf with friends.
31. Do a random act of kindness
This is a great thing to do over the summer, as it will make someone's day. It could be something as simple as buying someone a coffee.
32. Volunteer at a local charity
Many charities usually need volunteers, so it's a great way to spend your summer. You could help out at a shelter or with fundraising.
33. Have a car wash
Want to make some extra money? This may not be the most exciting item on your bucket list, but it's a great way to make some money and have fun with your friends at the same time.
34. Play mini golf
Mini golf is always a fun summer activity to do. Grab some friends or family and go play a round of putt-putt golf.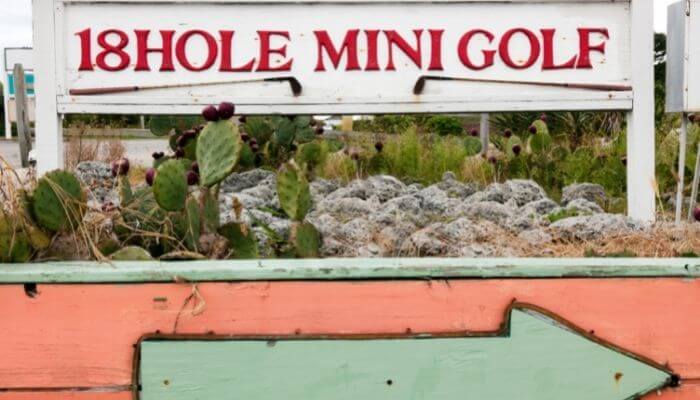 35. Visit a local animal shelter
Animal shelters need volunteers all year round, but especially in the summer when it's so hot. If you love animals, a great way to spend your time is at a local animal shelter.
36. Attend a baseball game
If baseball doesn't scream summer, I don't know what does. Baseball games are always a lot of fun, and there's usually a game every day in the summer.
37. Try to set a world record
Get some friends together and try and set a world record. If you have some competitive friends or family this can be a lot of fun!
38. Go thrift shopping
Want to see what kind of goodies you can get for cheap? Head to the local thrift shop. Or make it into a game with friends. See how can find the best-thrift outfit. Want to make money selling your thrift finds, check out how-to here.
39. Hello drive-in movie night
Does anyone have their licenses yet? If not, have your mom and dad bring you and your friends to a drive-in movie! Really it's the best way to spend your night.
40. Take a long bike ride
Summer is all about being outdoors. If you are looking for fun ideas for teenagers, head outside and take a long bike ride.
41. Go to a local farmer's market
If you have a few bucks, go to a farmer's market. They have the best of the best produce, fruits, and homemade bread. Invite the whole family and make a morning out of it.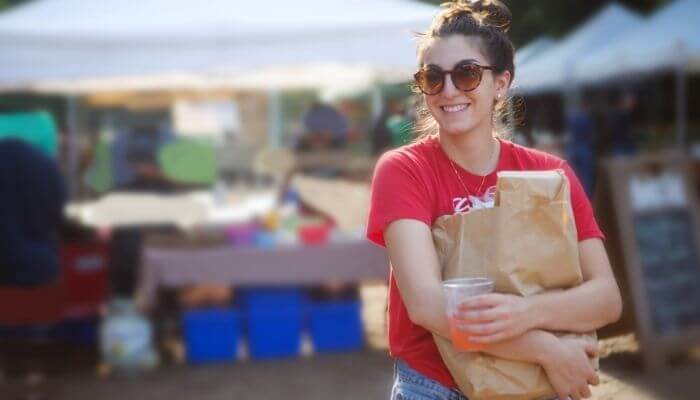 42. Attend a summer camp
What better way to start your summer than to attend a camp? Figure out what kind of camp you would like to go to and have your parents do the rest.
43. Have an epic water gunfight
Is it really summer without an epic water gun fight? Grab your siblings, cousins, family, and friends, and get ready to get wet!
44. Hit up a garage sale or two
Have you ever been to a garage sale? If not, not is a perfect time. Go find some hidden gems or a new outfit!
45. Go on a summer vacation
Have anywhere you've dreamed of going? Include your family members and see if your family can make your dream trip a reality.
46. Go on a sunset hike
Do you have any special places you like to hike? Maybe even try a new place for a special sunset hike.
47. Start a new exercise routine
Maybe you have a fall sport coming up that you want to get in shape for. Summer is the perfect time for a new exercise routine. Maybe one of your parents likes to swim, run, or SUP board. Join them the next time and maybe it will become your new hobby too.
48. Have a party in your own backyard
Take advantage of these summer days. You can do so many fun activities in your backyard, and having a party of any type is one of them. With your parent's permission, of course.
49. Get a job
Why not get a job if you can't find teenage activities to do? You can get a job at a fast food restaurant or in retail. If you want to work for yourself, check with your neighbors to see if they have any side jobs they need help with. For tips on finding the right job, check out these 35 jobs for 15-year-olds!
50. Go on a blind date
Indulge in some summer flirting and go on a blind date. It may be awkward, but it could end up being one of the best things you do all summer.
51. Go kayaking or canoeing
If you're near some water, take out a kayak or canoe and explore the area! If you are looking for fun things for teens to do, this is it!
52. Go to a drive-in movie
Looking for some teen fun, go to a drive-in movie. This is one bucket list item for teens that will have you feeling like it's the 50's again!
53. Start up a garden
Want to give your green thumb a try? Plant a garden this summer with vegetables or flowers.
54. Go roller skating
This is a bucket list item for teens that will definitely give you a workout! If you haven't tried roller skating, now is the perfect time to try it! Buy, rent, or borrow a pair of skates and go have some teenage fun!
55. Set a world record
Ready to have some real teen fun this summer? Why not try setting a world record? This bucket list item for teens is sure to be a blast and something you will remember! So grab some friends, pick your challenge and get ready to set the record!
56. Go to a party
What better way to celebrate summer than with this teen bucket list idea? Attend a party! With your parent's permission, of course.
Indoor Teen Bucket List Ideas
Are you looking for some indoor things to do for teens? Here are at least 50 fun teenager activities to try!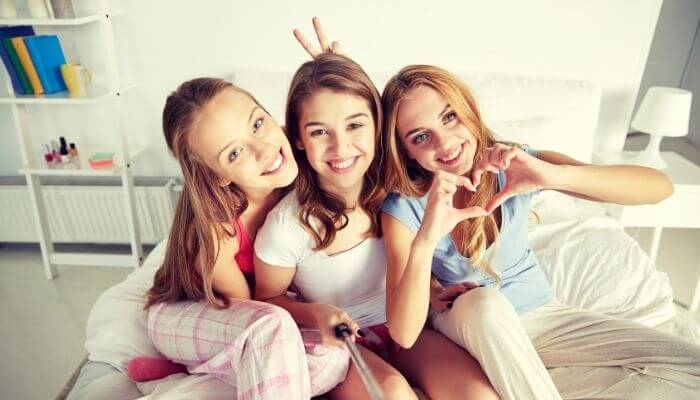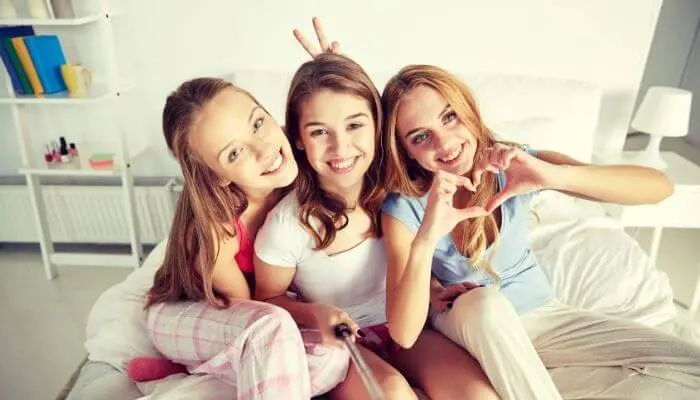 57. Try a new food
Summer is the time of year to make memories, have new experiences, and explore. Why not use it as a time to try new things, like new foods!
Here are just a few ideas to add to your teen bucket list:
– Sampling international cuisine
– Exploring a new farmer's market
– Eating at an outdoor cafe
– Attending a food festival
– Making homemade ice cream
– Trying ethnic street food
– Visiting local eateries
– Experimenting with healthy recipes
– Baking unique desserts
58. Have a dance party
Add this to your ultimate bucket list for teenagers! If you haven't had a dance party before, put on some of your favorite tunes, turn up the volume, and let loose! Who knows? You may even discover a new dance move to add to your bucket list.
59. Paint your bedroom
Make sure you check with your parents first that this is ok, but painting your bedroom over the summer and giving it a makeover is a perfect time. Check out Pinterest for some fun ideas.
60. Have an epic sleepover
This is another cute thing to do with your friends, and you could get some nice snacks and stay up late together.
61. Take a new summer class
There's never been a better time to start something new, so go for it!
62. Bake a cake
This could be for you or your friends/family. Ask around and see if anyone would like anything in particular, although chocolate cake always goes down well.
63. Change your hair
Maybe your school won't let you do drastic hair changes, so what better time to try it out than the summer?
64. Write a letter
Who you write your letter to is up to you, but everyone loves receiving a handwritten letter.
65. Learn a new word every week
This one is a bit less conventional, but it is a great thing to do to grow your knowledge.
66. Write a poem
If you have the whole summer, that's a long period of time to practice your poetry, and it can be about whatever you like.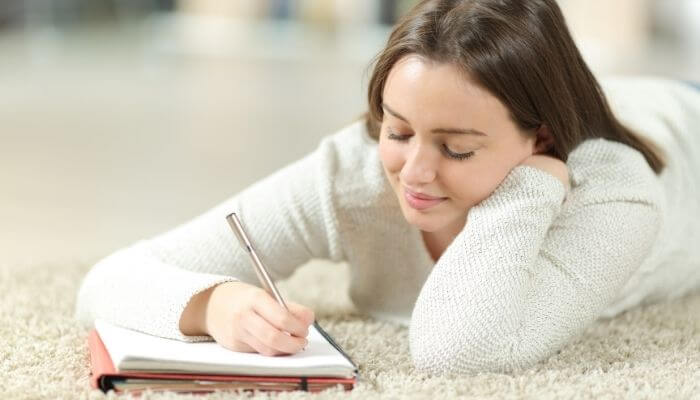 67. Write a song
You may not feel like you are the next big thing in songwriting, but there's nothing to stop you from having a go!
68. Have a movie marathon
This could be a series (like Harry Potter or Lord of The Rings) or a collection of your favorites!
69. Do something you're afraid of
This is quite a biggie and very personal to you. There are so many things that we want to do that we're afraid of trying. What's yours?
70. Learn to dance
Dancing is one of life's great joys, and we always feel more confident if we know some steps.
71. Watch a classic movie
There are so many classics out there – how about Gone With The Wind, Casablanca, Breakfast at Tiffany's to name a few.
72. Win a competition
This may rely on luck, but you have to be in it to win it!
73. Take a picture of something new every day
Want a fun way to remember your summer? Take a picture every day of summer! Take pictures of your family, friends, pets, outdoors. Go take pictures!
74. DIY craft night
Go on Pinterest and have a look at some DIY craft ideas that you could do – go out to get some supplies and invite your friends over for a fun night.
75. Make a collage of your dreams/goals
We are big fans of planning for the future, and that requires some dreaming and some planning. Looking at what you can achieve is always exciting. Head over to Canva and make a fun collage in minutes.
76. Go 24 hours without your phone
Maybe a big ask for a teenager, but it'll do you a world of good! And you can concentrate on the other things on this list.
77. Make a Youtube video
This could be about anything you want – maybe you could do it vlog style and share your bucket list progress?
78. Say "yes" to everything for one day
It may be best not to let your siblings know that you're doing this, or they may mess with you, as it's more about saying yes to things that you'd usually say no to.
79. Find a job
This could be a permanent thing or something you do over the summer. A great way to get some extra cash.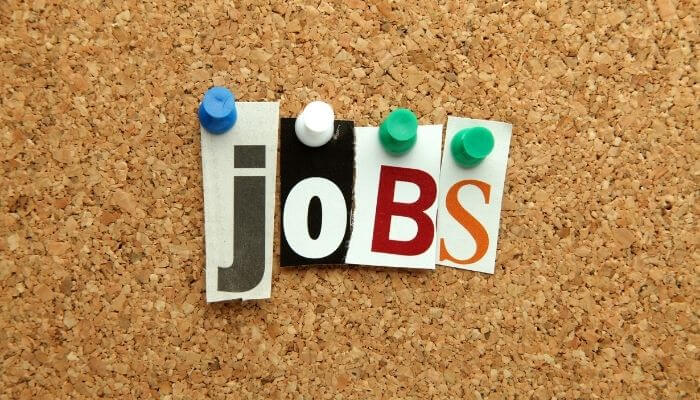 80. Make a homemade smoothie
A homemade smoothie is always best!
81. Start learning a new foreign language
It takes a while to learn a new language, but you can definitely get a lot of the basics done over the summer.
Do you want to learn a new language, now is the time? Learning a new language is a fun way to pass time. Learning a new language can be challenging but you can definitely get a lot of the basics done over the summer.
82. Create a new TikTok dance
Why not blow off some steam, or become the next social media craze by creating the next best TikTok dance. Or find one and recreate it with friends or family members!
83. Make a summer playlist
A summer playlist is a perfect thing to get you in the mood for the sunny weather. What songs would you put on it?
84. Pull a fun all-nighter
There's nothing better than a summer all-nighter, where you just stay up and have some fun!
85. Start or join a summer book club
Reading can be so relaxing, and it's the perfect way to spend some of your summer evenings. Why not start or join a summer book club with your friends!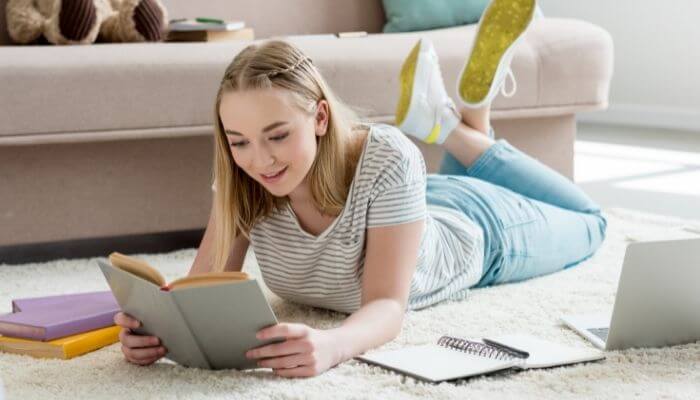 86. Make a scrapbook of your summer
Compiling all of your ticket stubs, photos, and memories together is a great way to look back on your summer – it'll be like you're right there again!
87. Start a summer reading challenge
Do you like to read? Why not start a reading challenge and see how many books you can read this summer. Better yet spend an entire day reading.
88. Make a friendship bracelet
You are never too old to make friendship bracelets. Grab a friend and start making some unique creations to pass time.
89. Learn a magic trick
Magic tricks are fun, so why not learn one over the summer? It'll impress your friends for sure!
90. Make homemade ice cream
If you haven't made homemade ice cream before, it's a must! Ice cream on a hot summer night is good, but nothing beats the ice cream you make at home.
91. Make tie-dye shirts
Tie-dye is in right now! Why not make your own shirts, socks, whatever you want really. Go grab a tie-dye kit and get started.
92. Cook dinner for your family
Do you want to try a new recipe? Why not cook for your family!
93. Make a vision board
Where do you see yourself in 5 years? What college campus do you want to attend. Do you want to go ice skating, raise money for a good cause, or build a business? Add it to a vision board!
What Should You Put On Your Summer Bucket List For Teens?
Ok, so you know that you want to make a bucket list, but what should you put on it?
These ideas will help you out!
Experiences You Want To Have
It's time to start thinking about what you want to do, including the experiences you want to have.
These may not be the first things that pop into your mind, as you may instead think about places you want to see and things you want to do.
Here are a few examples of experiences you might want to add to your bucket list:
Go rock climbing
Go on your first camping trip
Learn how to play the ukulele
Run your first 5k
Places You Want To See
Are there any places that you want to see? These could be in your local area or a bit further afield. Do a quick Google search of the state you live in. Use that to make a list of cool things in your area that you want to see.
Some fun places might include:
Attend a concert
Go to a fair
Go on a road trip
Things You Want To Do
There are probably a lot of things that you like to do, but should they go on your bucket list? It's time to think outside the box! These bucket list ideas for teenagers can be as big or as small as you want.
All that matters is that you write them down and then do them.
How To Make Your Own Bucket List For Teens
Let's take a look at how to make your own bucket list:
Find A Place To Write Your Bucket List Ideas
We are going to take this bucket list creation seriously, so that means taking some time to sit down and do this properly. Find a quiet place where you can do this.
Here are some things that you may need to get started:
Apps
Phone notes
Paper
Make a poster
Canva– Using Canva (it's free) is the best way to create a bucket list for teens. They have premade templates that make teen bucket lists really easy. All you do is google Canva, create an account, and look up summer bucket list templates.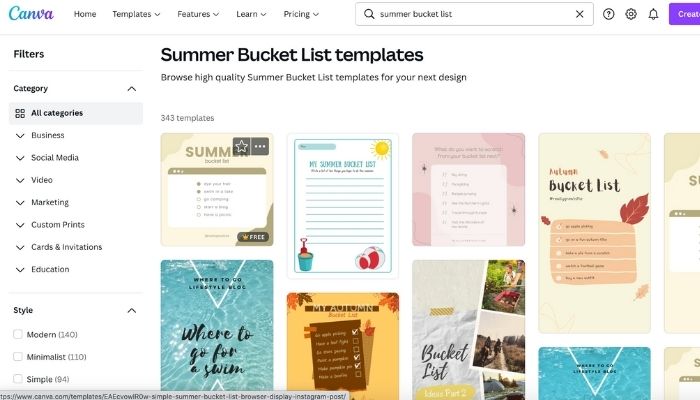 Pick The Length Of Your Bucket List
How long do you want your bucket list to be? As this is a summer bucket list specifically, you should arrange things that will fit your three-month time period. If this teenage summer bucket list goes well, you can always create a new one for every season.
Try adding 20-30 crazy bucket list ideas to your list. If you aren't able to attempt them all in one summer that's okay, the fun part is trying.
Teenage Summer Bucket List- Final Thoughts
I hope you enjoyed our teen summer bucket list! Just trying a few of these things can make for an unforgettable summer. And be sure to document your experiences on social media – you may just inspire someone else to do the same!
Let us know in the comments below what summer bucket list ideas are your favorite.
Make sure to join us on Pinterest for more money-saving tips and tricks.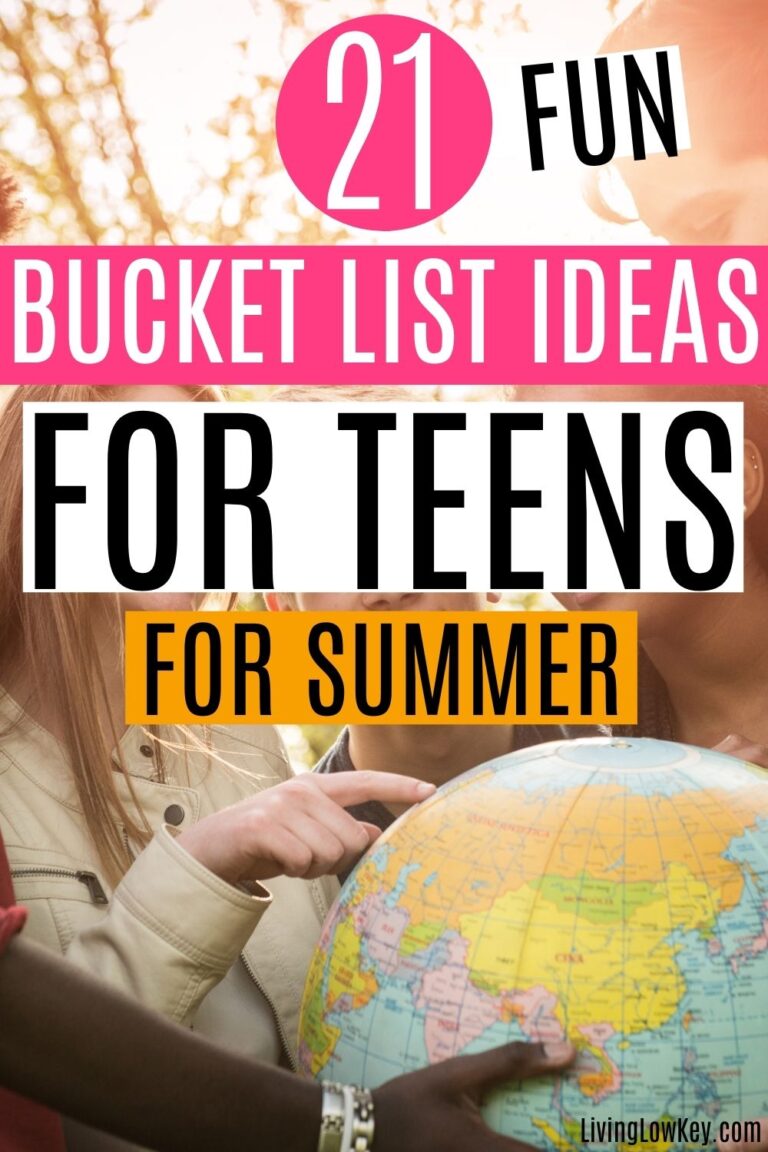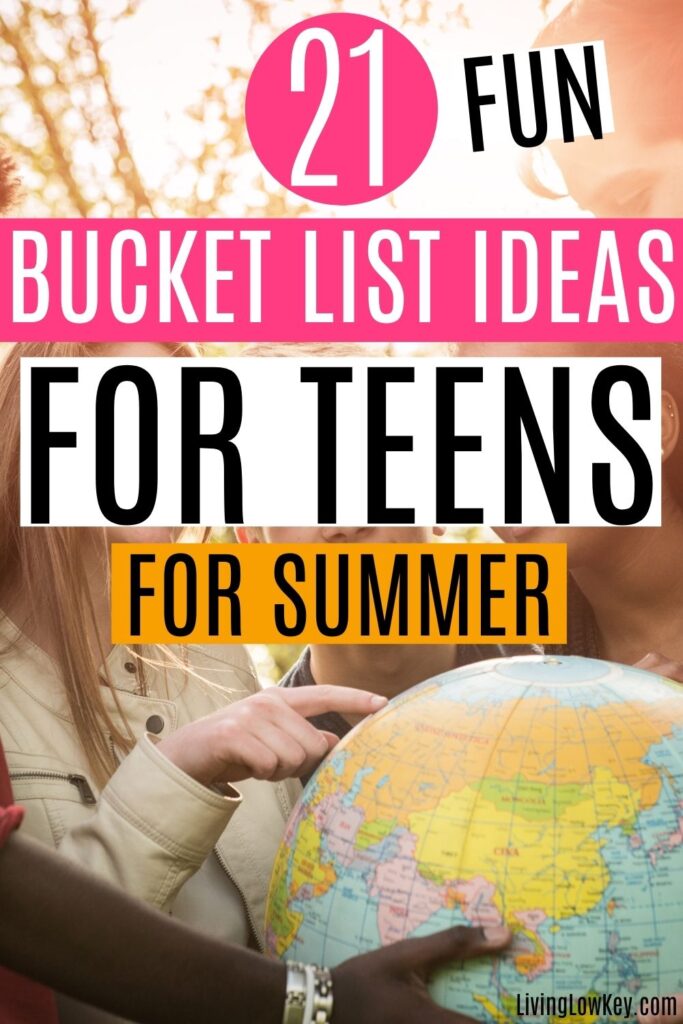 Grab Your FREE Budget Binder Today!
Start saving more money and pay off your debt with this FREE Budget Binder
Related articles: