Being a teenager means that you have a lot of free time and energy to do some really fun things!
It can often feel like there are too many things to do, and you're unsure what to start with.
So, we thought that we'd put together some ideas for things that you can put on your bucket list – things that you should do in your teens!
Let's go: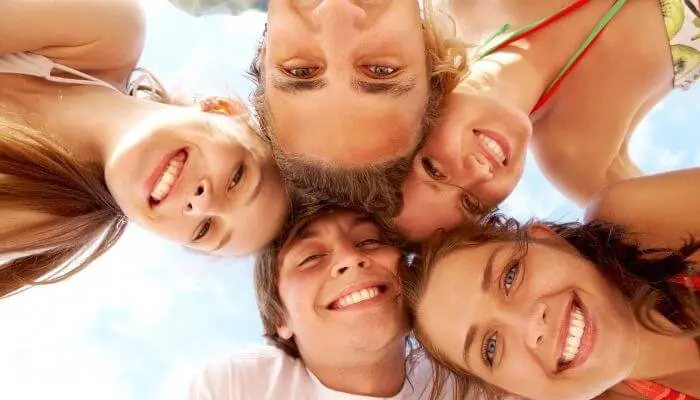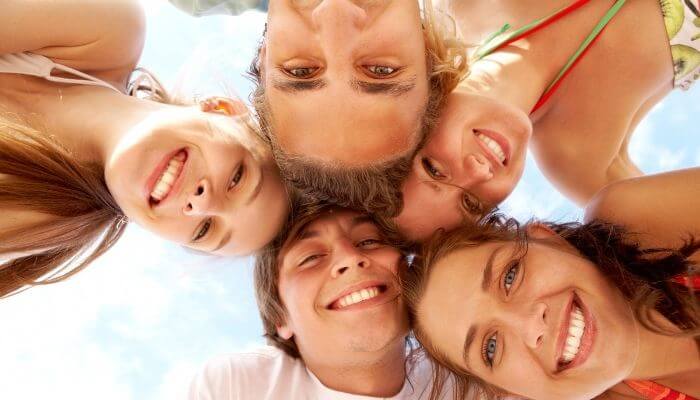 Teenage Bucket List– Why You Need One
You may be wondering – why do you actually need a teenage bucket list? Well, it always helps to have goals and a plan.
If we don't have goals or a plan, we can find ourselves just drifting through life and not actually doing what we want to do.
Having A Teen Bucket List Helps Fight Boredom
When you have a large stretch of time ahead of you, such as in the summer, it can be hard to think of things to do during all of that time.
You may be excited at the start of the summer but find that this soon wanes off, and you aren't sure what to do.
Sets Goals For Your Summer
We like to think that our summers will be so fun, and we will have loads of time to do the things that we love.
However, it's all too easy to let time slip away and find that you haven't actually done any of the fun things that you wanted!
That's why it's always a good idea to set yourself goals, to see what you can do.
It Gives You Something To Look Forward To
Who doesn't want something to look forward to? If you put together a bucket list of a bunch of fun things that you really want to do, you will have so many things to look forward to!
What Should You Put On Your Summer Bucket List For Teens?
Ok, so you know that you want to make a bucket list, but what should you put on it?
These ideas will help you out!
Experiences You Want To Have
It's time to start thinking of what you want to do, which includes thinking about experiences you want to have.
These may not be the first things that pop into your mind, as you may instead think about places you want to see and things you want to do.
Places You Want To See
Are there any places that you want to see? These could be in your local area or a bit further afield. Do a quick Google search of the state you live in. Use that to make a list of cool things in your area you want to see.
Things You Want To Do
There are probably a lot of things that you like to do, but should they go on your bucket list? It's time to think outside the box!
Related articles:
How To Make Your Own Bucket List For Teens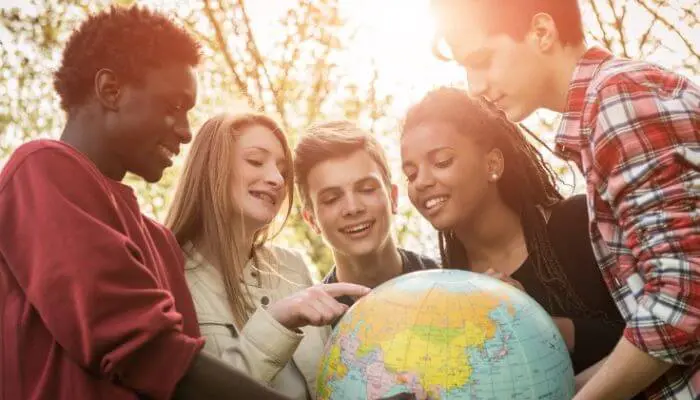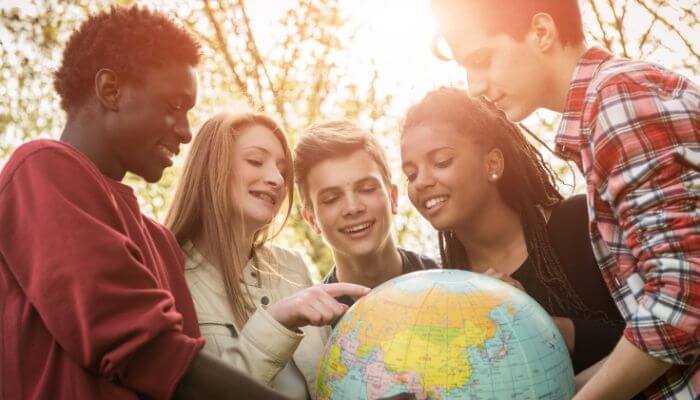 Let's take a look at how to make your own bucket list:
Find A Place To Write Your Bucket List
We are going to take this bucket list creation seriously, so that means taking some time to sit down and do this properly. Find a quiet place that you can do this.
Here are some things that you may need to get started:
Apps
Phone notes
Paper
Make a poster
Pick The Length Of Your Bucket List
How long do you want your bucket list to be? As this is a summer bucket list specifically, you should arrange things that will fit your three-month time period.
Time To Find Ideas For Your Teen Bucket List
There are so many places where you can find ideas for your teen bucket list, and you could even ask your parents as it's good to get an older person's perspective.
50+ Summer Bucket List Ideas For Teens
Now for the fun part! Let's take a look at some of the best ideas for you to add to your summer bucket list.
Outdoor Teen Bucket List Ideas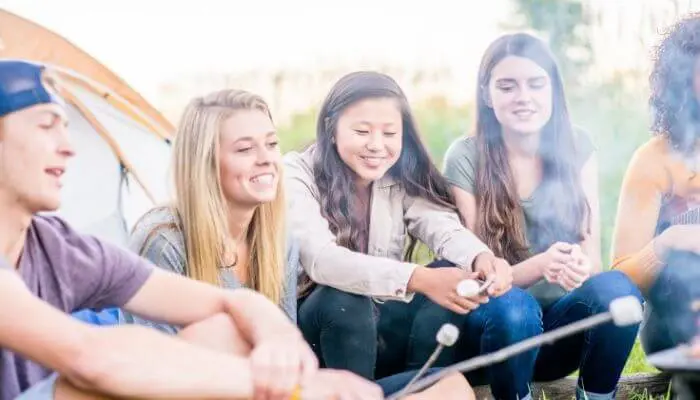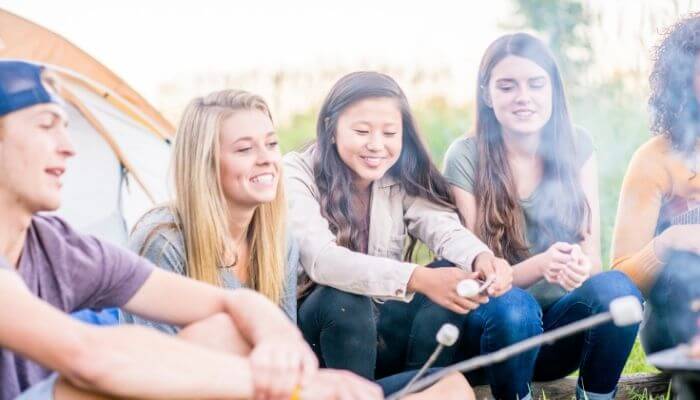 There are all kinds of things that you can put on your bucket list, and some are weather-dependent – so we thought we'd start with some outdoor ideas first.
Fall asleep under the stars
It sounds a bit cliche, but falling asleep under the stars is a wonderful experience that we don't make enough time for.
This is especially true if you live in the city, where there will be a lot of lights even during the night, and you may not be able to see the stars.
Attend a concert
A really fun thing to do in the summer (or any time really!) is to attend a concert. This could be one of your favorite bands, or perhaps a new one.
Go camping
Even if the nights are cool where you are in the summer, it can be a really fun experience.
You could do this on your own or with your friends – it will probably be more fun with your friends, and you could have a bonfire or picnic.
Swim in a lake
If you live in a warm area, this is something that you absolutely need to have on your summer bucket list!
Make sure you go with other people and keep safe!
Go to an amusement park
If you have an amusement park near you, you definitely need to add visiting it to your summer bucket list! Amusement parks are so much fun, whether it's in the daytime or at night.
Have a picnic
The thought of having a picnic in the summer sunshine is such a nice one! No matter what kind of things you like to eat, you can take whatever takes your own preference.
Ride on a boat
This is a great activity to do if you go out with friends (and probably a safer option to bring them with you as well), but there's something so peaceful about floating in a boat in a lake on a summer's day.
Run a 5K
Even if you are not a natural runner, running a 5K is something that needs to go on your summer bucket list! You will feel such a sense of accomplishment, with the bonus of getting fit.
Go to the beach
In the summer, what's better than heading down to the beach? You can enjoy the sun, play on the beach and in the water.
Be a tourist in your own city
It sounds silly when you have lived somewhere for so long, but can you honestly say that you have been everywhere and know everything about your city? This is a great chance to explore.
Go to a museum
The great thing about museums is that they are usually free to enter, and they are really interesting. It may not be somewhere you usually go, so it is a great addition to your summer bucket list.
Go to a carnival
Carnivals are so fun in the summer! Head there with your friends and try to win some prizes.
Visit a nearby city
As well as checking out your own city, why not visit a nearby city as well? It will be a fun addition to your list!
Go rollerskating
Roller Skating is so much fun to do with your friends and handy if you have a local rink!
Go to a corn maze
Going to a corn maze is a great way to support your local farms and have fun on a sunny day.
Have a road trip with your friends
This is something that you have to add to your summer bucket list! Ask your friends where they'd like to go and have fun planning.
Have a bonfire with your friends
Even when it's hot outside, it can be cooler in the evenings and can be such good fun to sit around a bonfire and make smores.
Have a photoshoot with your friends
You can try out lots of different styles and have so much fun! Have any of your friends got a good camera?
Watch a sunrise
Often, we are still asleep when the sun comes up, but it's so beautiful and worth putting on your list.
Try a summer sport
There are so many fun summer sports that you can try out, and have fun in the sunshine!
Learn how to cook your favorite meal
What's your absolute favorite meal? Often, our favorites are ones which we don't cook ourselves – now's your chance.
Sleep outside in a tent
Another thing that's fun to do with friends in the summer is to sleep outside under the stars.
Go zip-lining
If you're looking for something a bit more adrenaline-fuelled to add to your list, try zip-lining!
Go fishing
Ok, so this may not have been the first thing you thought of on your summer bucket list, but it can be really calming.
Watch a fireworks display
Have a look and see if there are any firework displays scheduled over the summer holidays, and book your friends in.
Indoor Teen Bucket List Ideas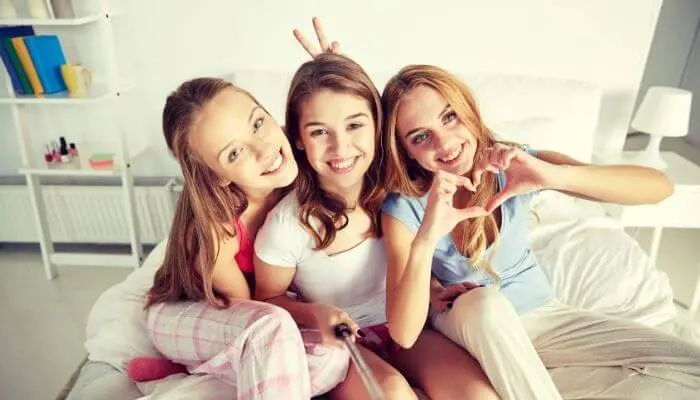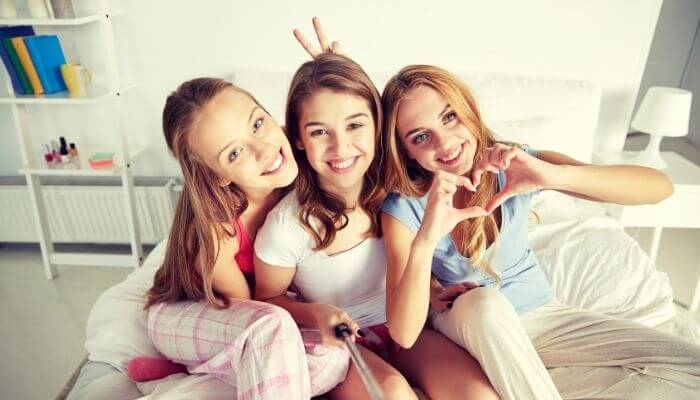 Try a new food
We can all get a little boring with the stuff that we eat, but trying new food is so fun! You could even try food from a different country.
Have a dance party
Put on your favorite tunes, crank up the volume and get dancing!
Paint your bedroom
Make sure you check with your parents first that this is ok, but painting your bedroom over the summer and giving it a makeover is the perfect time.
29. Have an epic sleepover
This is another cute thing to do with your friends, and you could get some nice snacks and stay up late together. Cute!
30. Take a new summer class
There's never been a better time to start something new, so go for it!
31. Bake a cake
This could be for you or your friends/family. Ask around and see if anyone would like anything in particular, although chocolate cake always goes down well.
32. Change your hair
Maybe your school won't let you do drastic hair changes, so what better time to try it out than the summer?
33. Write a letter
Who you write your letter to is up to you, but everyone loves receiving a handwritten letter.
34. Learn a new word every week
This one is a bit less conventional, but it is a great thing to do to grow your knowledge.
35. Write a poem
If you have the whole summer, that's a long period of time to practice your poetry, and it can be about whatever you like.
36. Write a song
You may not feel like you are the next big thing in songwriting, but there's nothing to stop you from having a go!
37. Have a movie marathon
This could be a series (like Harry Potter or Lord of The Rings) or a collection of your favorites!
38. Do something you're afraid of
This is quite a biggie and very personal to you. There are so many things that we want to do that we're afraid of trying. What's yours?
39. Learn to dance
Dancing is one of life's great joys, and we always feel more confident if we know some steps.
40. Watch a classic movie
There are so many classics out there – how about Gone With The Wind, Casablanca, Breakfast at Tiffany's to name a few.
41. Win a competition
This may rely on luck, but you have to be in it to win it!
42. Learn how to paddleboard
There's no better time than to learn how to paddleboard than in the summer – the water should be warmer should you fall in anyway!
43. Scrapbook
This is such a good thing to do when you are in the mood for something a bit more laid back.
44. DIY craft night
Go on Pinterest and have a look at some DIY craft ideas that you could do – go out to get some supplies and invite your friends over for a fun night.
45. Make a collage of your dreams/goals
We are big fans of planning for the future, and that requires some dreaming and some planning. Looking at what you can achieve is always exciting.
46. Go 24 hours without your phone
Maybe a big ask for a teenager, but it'll do you a world of good! And you can concentrate on the other things on this list.
47. Make a Youtube video
This could be about anything you want – maybe you could do it vlog style and share your bucket list progress?
48. Say "yes" to everything for one day
It may be best not to let your siblings know that you're doing this, or they may mess with you, as it's more about saying yes to things that you'd usually say no to and hold yourself back.
49. Find a job
This could be a permanent thing or just something that you do over the summer. A great way to get some extra cash.
50. Make a homemade smoothie
A homemade smoothie is always best!
51. Start learning a new language
It takes a while to learn a new language, but you can definitely get a lot of the basics done over the summer.
Teenage Summer Bucket List Summary
We hope you have found some fun ideas to do over the summer – which are your favorites? Let us know in the comments below.
Get Your FREE Budget Binder Today
It's time for you to take control of your finances so you can save more money and pay off your debt!!
Make sure to join us on Pinterest for more money saving tips and tricks.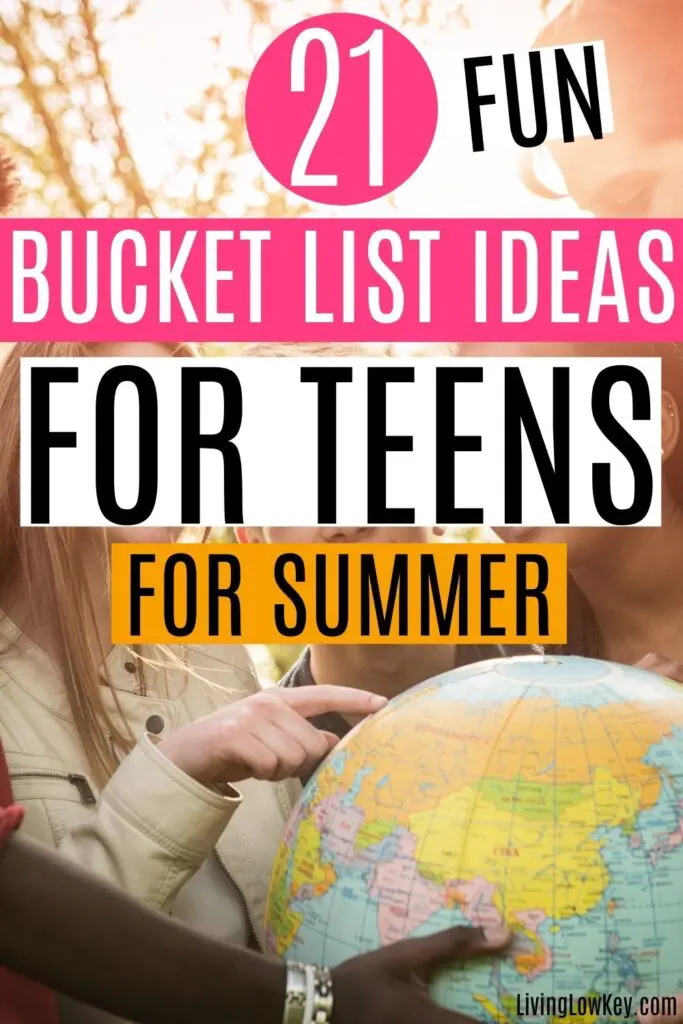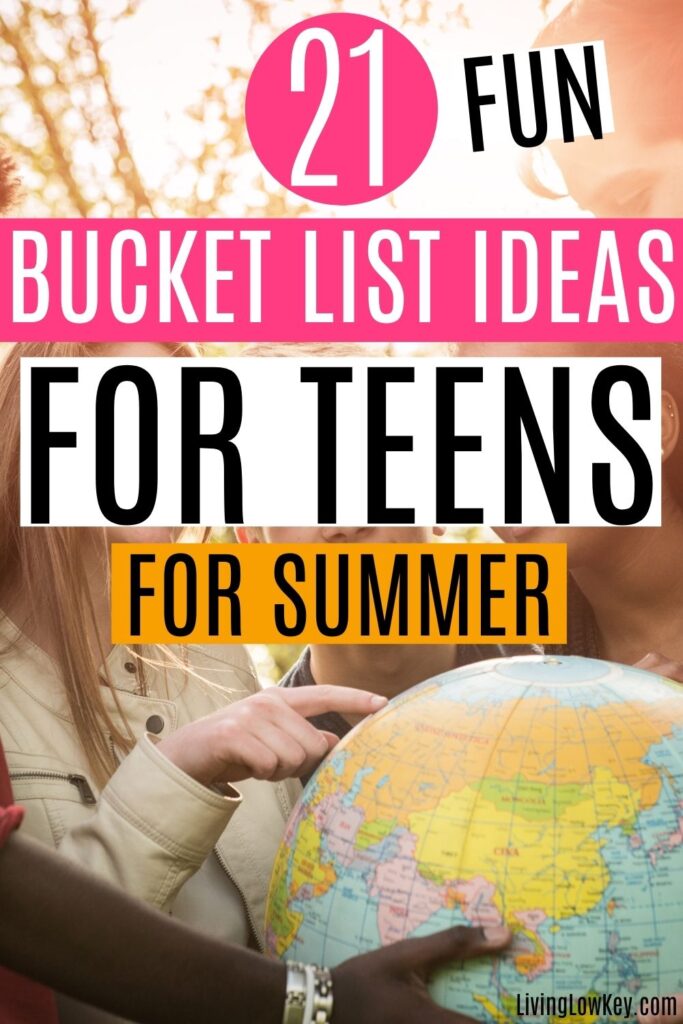 Related articles: