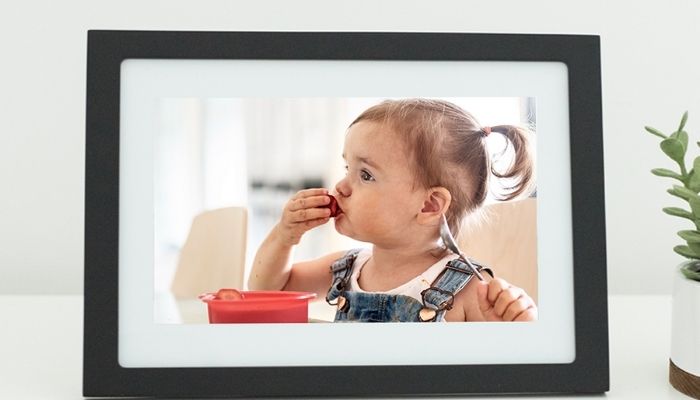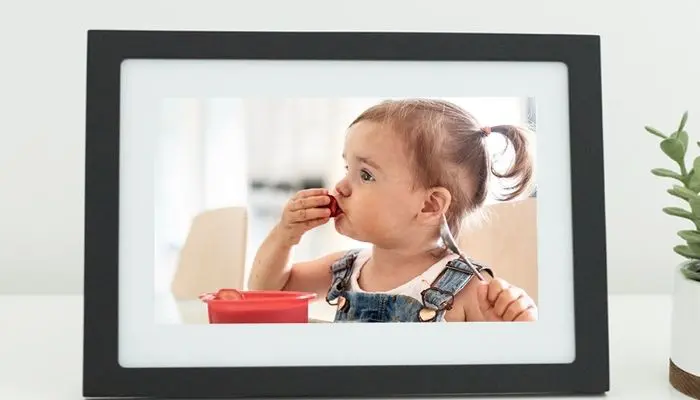 These days, it's so hard to find the perfect gift for Mother's Day. Every year, it feels like mom, grandma, or whoever you're shopping for has already seen it all — the flowers, the candles, the other standard Mom gifts…
But a few weeks ago I found a product that was so good it made my mom happy cry when I gave it to her! It's all about love and family, and I can't recommend it enough for Mother's Day.
It's called Skylight.
At first you might think: oh, that's a digital photo frame, I know those. But Skylight has one giant, magical feature that makes it totally different: everyone in the family can email photos to it from anywhere, and they magically appear on the frame in a few seconds.
And on top of that, it has a touch screen that makes it extra "mom friendly" — no random remotes or buttons for her to fiddle with.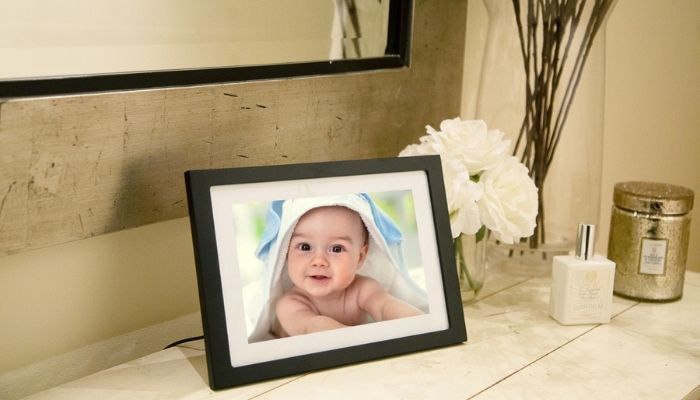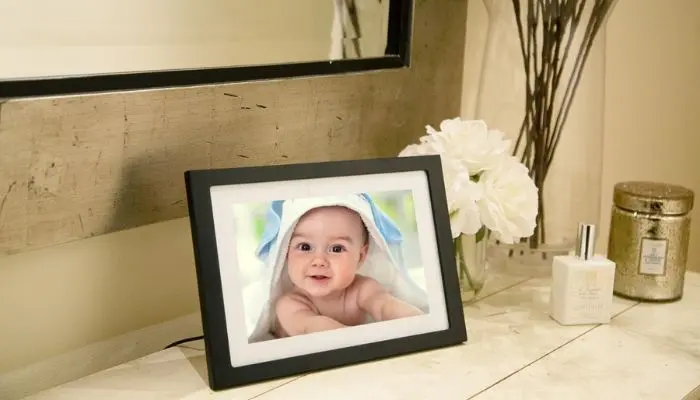 So what happened when I gave Skylight to my mom? Well, I had secretly asked everyone in the fam to send a few photos to our Skylight email account. So, when mom plugged it in, voila! Out popped dozens of photos from me, my brother, my aunts and uncles … she was practically on the floor, she loved it!
Even though my mom is not tech savvy (to put it lightly!), Skylight has become the one gadget she swears by. She loves to check it the second she comes home each day. And as long as you keep sending photos, it's the gift that keeps on giving!
So, you tell me: what Mom doesn't need a magical frame where new photos of her family pop up each day?
Do yourself a favor and check Skylight out below, and get ready to be the king or queen of Mother's Day this year! It sold out the last 4 years so don't wait to buy this perfect gift!
Don't wait, buy yours today!