If you're anything like me, you find yourself dreaming about taking a vacation more than you probably should. Unfortunately, a full-fledged vacation doesn't always fit into the financial situation or our busy lives, am I right? That being said, let's focus on planning a fun weekend trip that's in the budget. Even something as simple as a weekend trip can help get your mind away from the stresses of everyday life.
We love our vacations but we've gotten really strict about trying to save money and taking a jaunt down to the Caribbean or heading out West to hike the Rockies just isn't in the budget in the near future. You know, priorities and what not.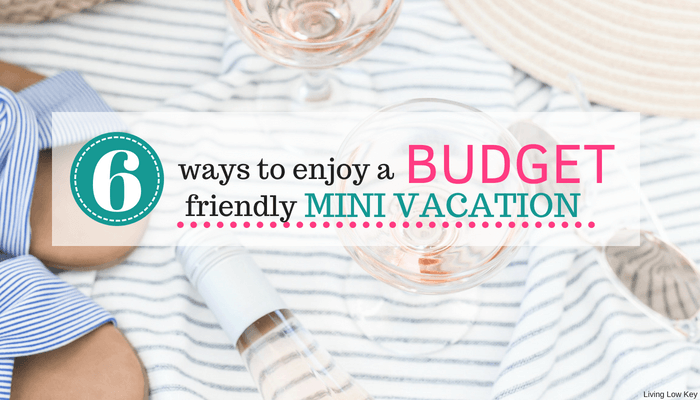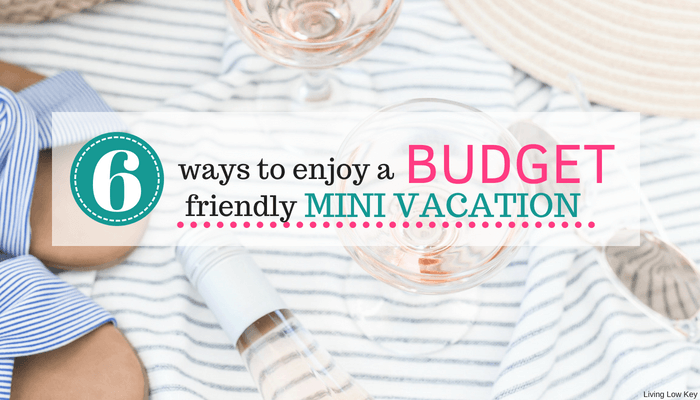 Well, since we can't fit a big vacation into the budget, we decided to try and do a mini getaway instead. Guess what, it was awesome!! Something as simple as a fun weekend trip can be a game changer!!
On one of our favorite mini getaways, we took the camper to a nice campground where the kids had a blast swimming and we met some really cool people from all over the state of Minnesota. It was relaxing and the best part was…. it FIT IN THE BUDGET!
I know you need a vacation, we all do, but sometimes a big trip just isn't possible with your financial situation. We're there with you. That's why we like to plan fun weekend trips and you need to try it too!
Find a resort near your home or a couple of hours away and book a long weekend there. Something as simple as getting away from your house and staying somewhere new for a few nights can really help you recharge. Most of our mini getaways are just fun weekend trips near our house. You don't have to go far to have fun!
We're in the stages of planning another mini getaway to the North Shore of Lake Superior with the camper. You probably see the theme here, we get that camper out as much as possible. Anyways, here are the tips we use to save money on our mini getaways.
Related Posts:
1. Plan Ahead For Your Fun Weekend Trip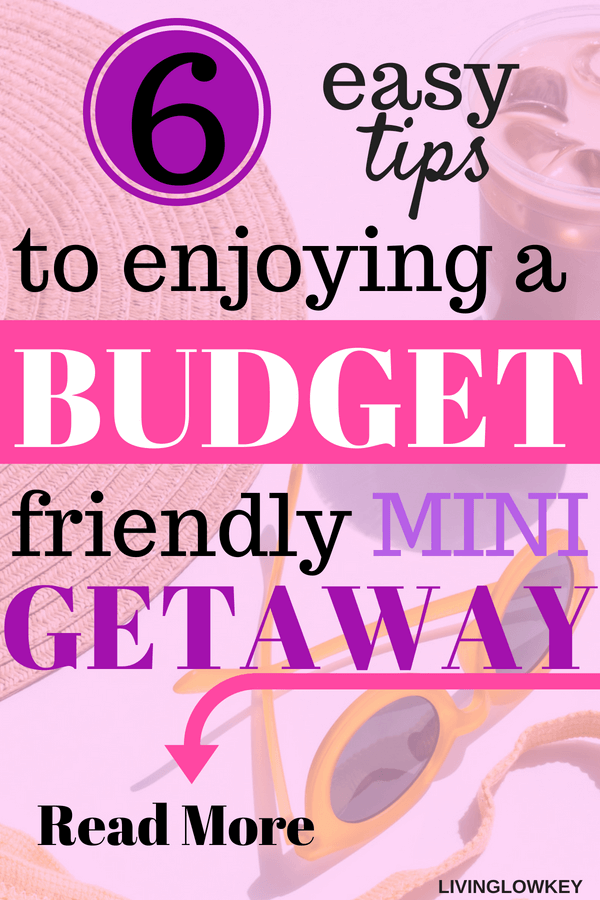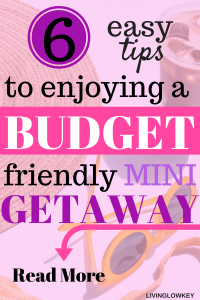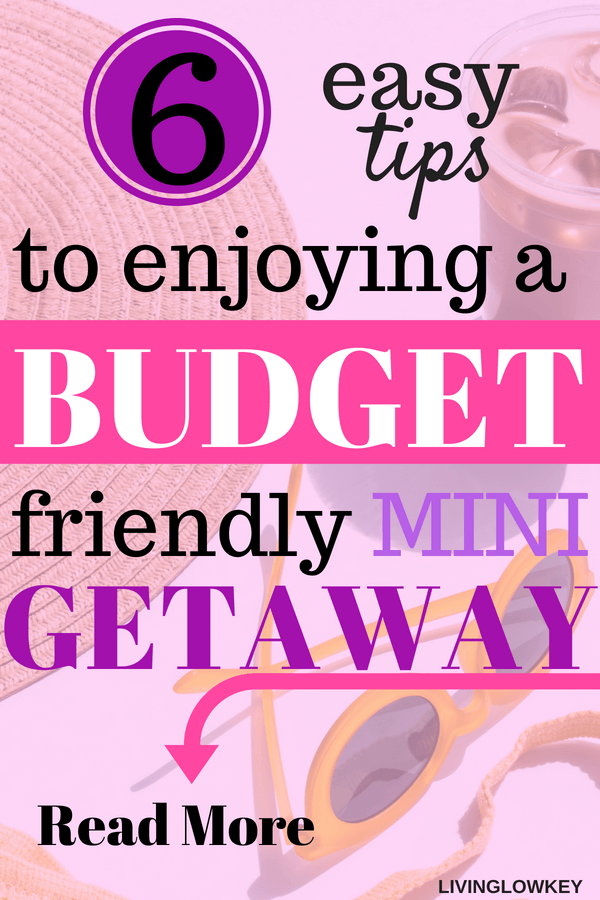 This is a key part of saving money on your mini getaway. Planning ahead gives you more options for places to go due to more availability at the resorts or hotels. You'll also want to plan around holiday weekends.
It might be tempting to use the holidays to get a long weekend while using less vacation time at work, but you're going to pay more. Most places charge more over holiday weekends so avoid the holidays if you can!
One thing you can try is to take a few days off during the week for your mini-vacation. Some places offer discounts for mid-week stays because they are harder to fill.
2. Shop Around For The Best Prices
Much like anything else you shop for, compare the prices of places you want to go on your mini getaway. Whenever we're looking for a campground for our camper, we check multiple places to see what the prices are. Most campgrounds are similar but could have a difference in price of over $10 per night!! That adds up quick!
It's important to price shop but also keep in mind that some places are going to have more amenities than others and they generally cost more. Make sure the place you choose fits in your budget but also has the amenities you want.
3. Build A Mini Getaway Budget
I know setting a budget might sound like common sense but it's easy to lose track of how much money you're spending on vacation. This is especially true on mini-vacations because you're only there for a short amount of time so you don't think you'll spend too much.
Like I said earlier, we're trying to save money so when we took our trip we set a budget for food, fun, and lodging. That way, going into the weekend we knew how much we were going to spend and we could control it.
If you think it might help, you could create a mini cash envelope budget system just for your trip! It's a great way to control your spending.
Related Article: Money Saving Tips: 5 Steps We Took To Save $100K In 5 Years
GRAB YOUR FREE PRINTABLE BUDGET BINDER
4. Rest Easy: Find A Nice Place To Stay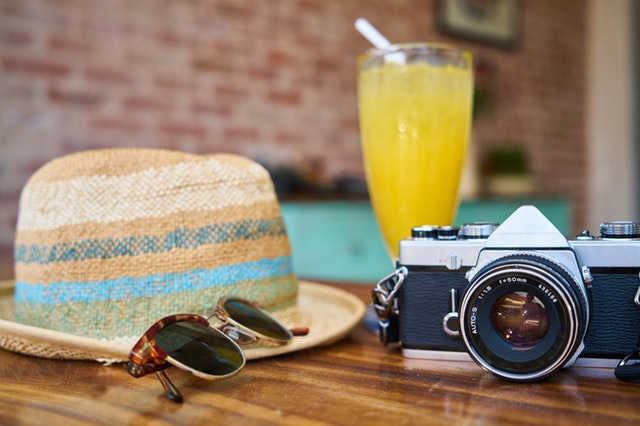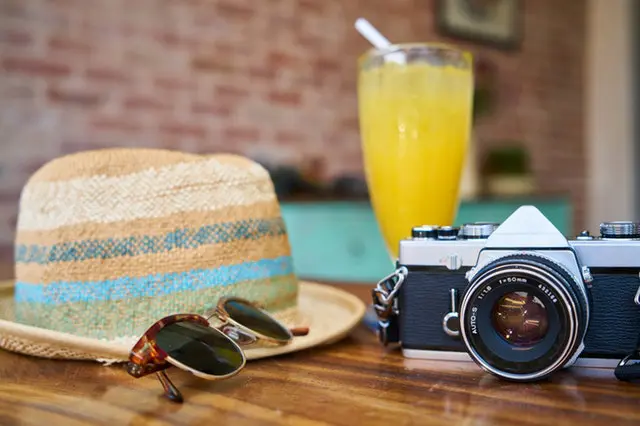 Our fun weekend trip was to a nice campground. If you have a camper, maybe that's the route you want to go. We saved money by reserving a spot with the bare necessities we needed to have a comfortable trip.
If camping isn't your style and you're looking for a destination rather than a resort, try looking for places to stay on Airbnb. We used Airbnb on our last big vacation and it turned out great. It was our first time using it and we couldn't be happier with how it turned out.
The prices were great, the location was perfect and the views from the condo were spectacular. Try using Airbnb to save a little money on lodging and you'll be surprised by what you find!
When you sign up using our Airbnb link here, you'll get a $40 credit towards your first stay and we'll get a $20 credit towards our next trip. Let's work together to save money on our next trips!
5. Find Free Activities To Do Around You
One of the best ways to save money on your mini getaway is to look for free activities. Whether it's just exploring the town or trekking through the wilderness, there are free activities everywhere.
The reason we chose the campground we did for our fun weekend trip was because of all the activities they do for kids. Our daughter loved all the entertainment and kept really active the whole time. All the activities were included in the cost of staying at the campground.
Wherever you go, there are bound to be a bunch of fun, free things you can do. Try a quick Google search for Free Activities and see what you find!
Related Article: 40 Fun Summer Activities For Kids That Won't Break The Bank
6. Bring Food From Home
Depending on where you're going for your mini-vacation, try bringing your own food. Chances are you have a bunch of food in your kitchen at home that you need to eat anyways. Don't let it go to waste, bring it with you!
One thing that we've found that'll really bring the cost of a trip up is dining out. It's easy to swing into a restaurant and eat dinner or lunch but it costs a lot! Try heading to the grocery store to pick up some food and save money on your next weekend trip.
For our mini-vacation, we brought our own food and drinks to save a little money. We cooked and grilled at the campsite. It saved us a ton of money and it was healthier because we were able to pick the meals we wanted versus going out to eat for every meal. If you need help budgeting for your meals, check out these awesome meal planning hacks!
Well, there you have it. These are the 6 tips that we use to save money on all our mini getaways. I have to admit, going on our mini-vaca to a campground was almost as good as taking a week-long trip.
We got to spend a lot of time together as a family and really disconnect from the world. Sometimes it's nice to just put down the phones, relax, and enjoy your surroundings.
If you're getting burnt out from working long hours or you just need more time with the people you love, plan yourself a mini-vacation. Just do it!! Work it into the budget and treat yourself to a little rest and relaxation.
HOW DO YOU PLAN TO SAVE MONEY ON YOUR NEXT WEEKEND GETAWAY?
[disclosure]
Grab Your FREE Budget Binder Today!
Start saving more money and pay off your debt with this FREE Budget Binder