Do you feel like a large portion of your paycheck goes to household items?
You are not the only one!
I use to run to the store at least once a week for diapers, wipes, laundry detergent, soap, toilet paper… the list goes on and on. These items literally add up to hundreds of dollars each month.
Not to mention once you get to the store you find "other items" to add to your cart.
Well, what if I told you that you could save THOUSANDS of dollars just by getting a little crafty.
You are going to love these thrifty ideas that will save you money and will have you cutting back your list of household items for good!
Here are 10 awesome household hacks that will save you thousands this year.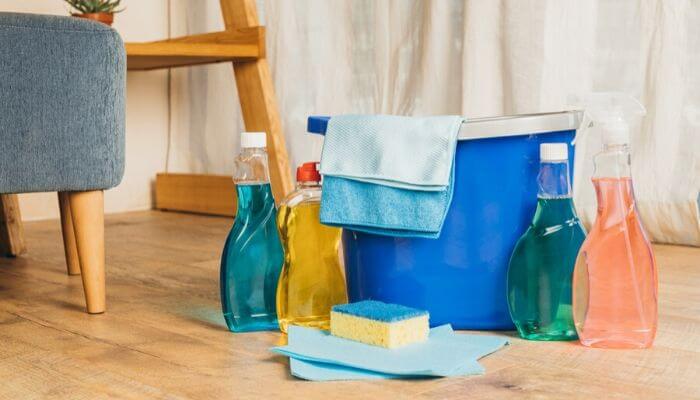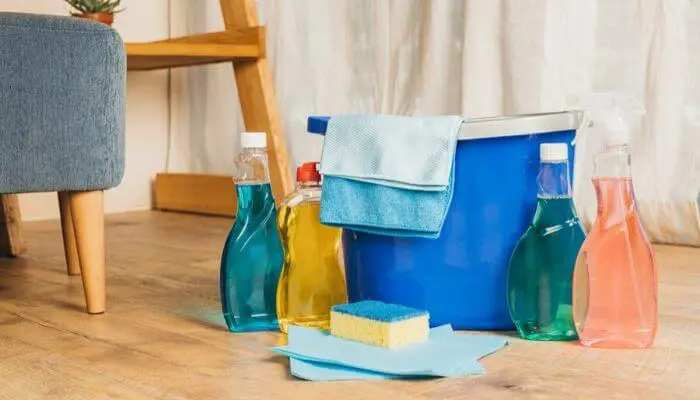 Kitchen Hacks- Household Items That Must Go
1| Reduce The Use Of Plastic Baggies
We found the greatest solution to fixing our habit of going through an obnoxious amount of sandwich baggies every month.
We use to use sandwich baggies for EVERYTHING and I mean everything!
That's when we came across these awesome reusable sandwich baggies. If you haven't tried these, they are amazing! You really can't beat these eco-friendly snack bags. Not only are you getting rid of the extra unneeded waste but they are dishwasher safe.
Yes, you put them in the dishwasher!
I love that they are multi-purpose. My husband uses these bags for his sandwiches and pretzels for his lunches. I use the smaller reusable baggies for snacks on the go for the kids.
You can even use them for storing leftovers in the fridge.
Related Articles:
2| Get Rid Of Plastic Wraps and Aluminum Foil
How many boxes of aluminum foil and different plastic wraps do you have in your kitchen pantry? At one point I counted 6 in ours.. Not only are these products bad for the environment but they aren't cheap!!
That's when I fell in love with these silicone stretch lids and I think you will too! They are environment-friendly due to the fact that they now eliminate the need to buy plastic wraps. They also fit on just about every size bowl you might have in your kitchen cabinet.
They even fit nicely over cups if you want to save a beverage for later. This is a staple if you have younger kids! I usually use them to cover my daughter's milk cup when she doesn't drink it all.
Then I put it in the fridge and it stays fresh until the next mealtime. If it accidentally gets knocked over it doesn't spill.
The larger stretch lids even fit over half of a cantaloupe if you choose to only cut up half of it. This way it stays fresh until you have time to cut up the other half.
Make sure to check out these awesome lids so you don't have to continue wasting money on the plastic wrap!
If stretch lids aren't your thing you could always just buy yourself a nice set of Tupperware. This way you will never run out of storage for your food. I love the Tupperware I have with the snap-on lids.
3| Out With Plastic Bottles In With Water Bottles
There are so many different options for water bottles nowadays. Wasting money on plastic water bottles should be a thing of the past!
If you are trying to make the switch, which you should, I highly recommend getting a Hydro Flask! I drink a lot of water and this is my go-to water bottle every day.
I put ice in my water bottle in the morning and 24 hours later my water is still cold. How awesome is that!!
This not only eliminates the use of plastic bottles but it also eliminates the number of water bottles we have in the house. My family all loves our Hydro Flasks so much that we won't use any other water bottle.
SO stop wasting money on plastic bottles and check out the HYDRO FLASK HERE!
4| Get Rid Of Paper Towels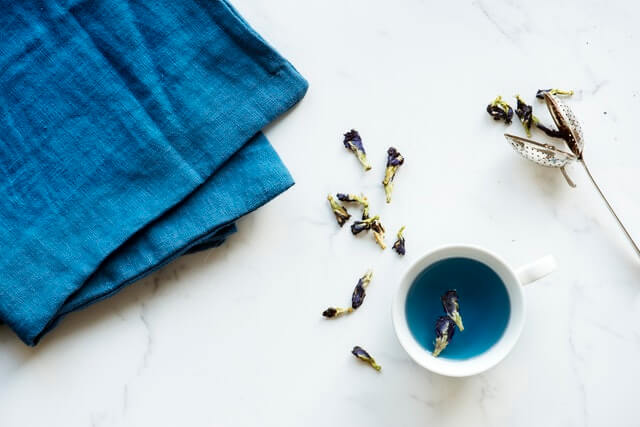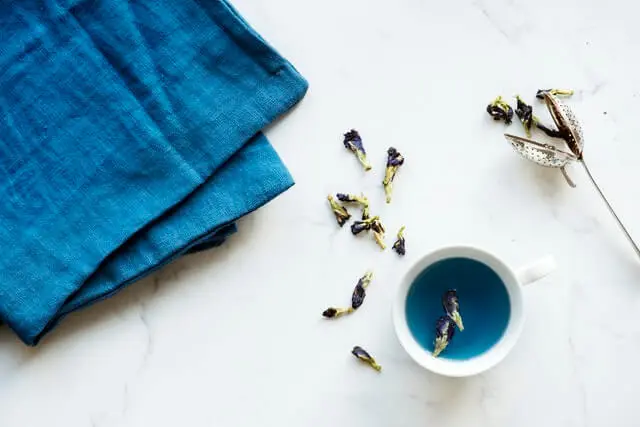 How many paper towels do you go through a day? My family is famous for going through half a roll of paper towel every day.
Okay, so maybe it was me who goes through that many paper towels in a day. If something falls on the floor I grab a paper towel. If I need to wipe off the counter, I grab a paper towel.
The list goes on and on… It's even longer if you have young kids.
I know I can't be the only one with this problem.
The thing is paper towels are so simple to replace with cloth napkins. This change alone will save you so much money each year. Paper towels are so expensive, however, they are so easy to cut out of your budget.
I have a drawer dedicated to our cloth napkins. I throw the used ones in a little basket in our pantry and then wash them once a week with our towels.
Depending on how many paper towels you go through in a month this one simple change can save you over $300 a year!
So make sure to check out these super cheap cloth napkins. You can score a dozen for less than a dollar apiece.
If you have Amazon Prime you get free shipping when you order and they'll be at your doorstep within two days.
If you don't have Prime.. Use our link to get a 30-Day FREE TRIAL OF AMAZON PRIME.
5| Get Rid Of Household Cleaners
How many different house cleaners do you own? If you would have looked under my kitchen sink a year ago the whole thing would have packed been full. I felt like I needed a different cleaner for every area of my house.
That is when I came across different DIY cleaning solutions. I love cheap eco-friendly options!
My favorite DIY All-Purpose Household Cleaner:
1 cup distilled water

1 cup distilled white vinegar

15 drops lemon essential oil (or essential oil of your choice)
Pour into a spray bottle/you'll need a funnel. Clean away! This definitely is one of my favorite household items. Now you'll have one all-purpose cleaner that works in all areas of your house.
Check out more DIY Household recipes on Pinterest!
You also have to check out these amazing Streak Free Microfiber Cloths! After being gifted one of these amazing clothes (they only cost a few dollars) I was able to get rid of all of my Windex.
All you do is add water to the cloth and start cleaning. It leaves your windows and mirrors streak-free. After a handful of uses, you just toss it in the washer and hang it up to dry and its as good as new.
You will never have to worry about streaks or those little dust particles that fall off the paper towels while you are cleaning again!
These Streak Free Microfiber Cloths will change your life!
6| Get Rid of Coffee Filters – Use Reusable Coffee K Cups
That's right, I'm not here to tell you to stop drinking coffee to save money. Because let's face it for a majority of us that isn't possible.
As a stay at home mom, I LIVE for my COFFEE each morning.
I have so many friends who love their Keurig, so I caved and bought this mini one for our camper, but I hated paying for the little K cups.
That's when I came across these nifty little reusable coffee k cups. Let me tell you these things are amazing!!
No longer will you have to spend extra money on the k cups. Just buy your coffee grounds as usual and add them to these awesome little reusable cups.
Pop the reusable cups in your Keurig and you are good to go!
7| Leftover Lemon In Your Fridge
Who would have thought that a simple lemon would have so many uses? I love lemon water but have you ever used lemons around your home?
Lemons have so many different uses that you probably didn't even realize. Try some of these neat hacks out to save money on buying cleaners.
How to use lemon around your home:
Scrub water faucets in the tub and sink to get rid of water stains- yes this actually works wonders

Set rusty knives in a cup of lemon water to remove rust

Boil lemons and use as an air freshener

Put lemon slices and water in a bowl, microwave for 10 minutes, then your microwave should wipe clean
Give these household hacks a shot!
Household Items That Will Save You Money In Your Laundry Room
8| No More Dryer Sheets – Use Dryer Balls Instead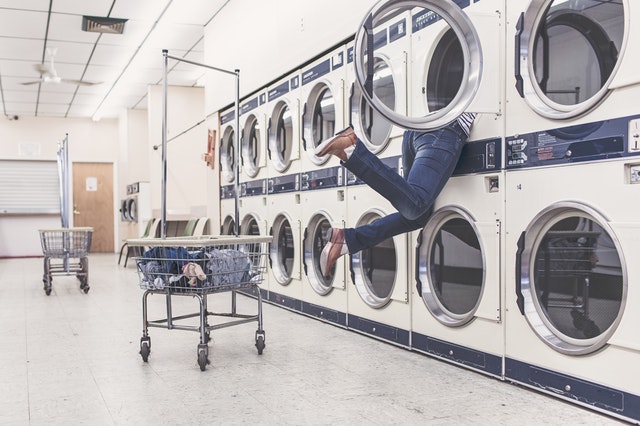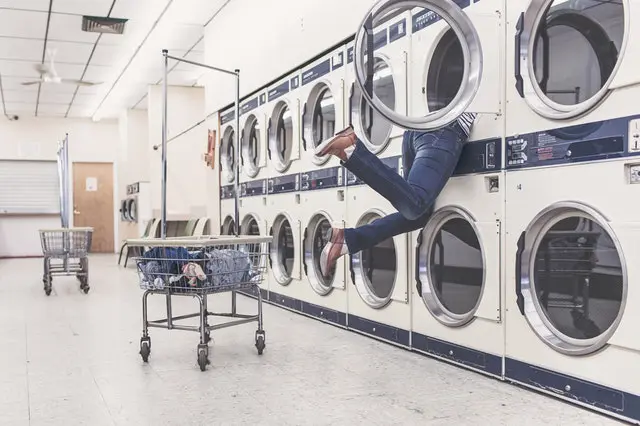 When I told my husband I was getting rid of dryer sheets for good, he thought I was crazy!! I know, he has probably thought that a hundred times.
Thankfully, this made a world of a difference to not only our clothes but wallets as well. I bought these awesome reusable wool dryer balls to replace our dryer sheets.
Let me tell you it's been a game-changer! Not only will they save you money but they dry your clothes up to 25% faster.
If you have young kids who have sensitive skin, like ours, you'll love that these dryer balls are chemical-free! The dryer balls are scentless, however, if you love having scented clothes just drop a few drops of essential oils on your dryer balls before throwing them in with your clothes.
You'll have perfectly scented cloths, with no chemicals and for a cheap price.
If you are looking to save money on your electricity bill you can cut out using your dryer altogether. In the summer I rarely dry clothes in the dryer. Your dryer is the top money-sucking appliance in your house.
So try hanging your clothes up a line this summer and save some money. Most days I am too lazy to hang up clothes up outside, so I use my folding drying rack a lot!
9| Use Energy Efficient Light Bulbs
Have you tried changing out your light bulbs for energy-efficient ones? LED light bulbs are 80% more efficient than a normal light bulb.
Crazy isn't it! Not only do they last longer, they are brighter but they also save you money.
When we moved into our new house we made sure to replace most of our lights with LEDs and we are glad we did!
If you are wanting to save electricity then try out these energy efficient lights today!
10| Make Your Own Laundry Detergent
Making your own laundry soap isn't only a natural transition into living a more frugal lifestyle. It also saves you money!!
That's what we are all about!
Laundry soap can be so expensive. I couldn't even count how many loads of clothes I wash in a week if I wanted too. I'm pretty sure my 4-year-old goes through at least 5 outfits a day.
Most all natural homemade laundry detergents have similar ingredients:
Arm and Hammer washing soda

Borax

Dr. Bronner's Castille unscented bar soap (grated)

Baking Soda if desired
Mix and put in a container of your choice.
Really it's that easy!
What everyday household items have saved you money? Let me know in the comments!
Enjoyed this article? Save it for later and come join us on Pinterest!!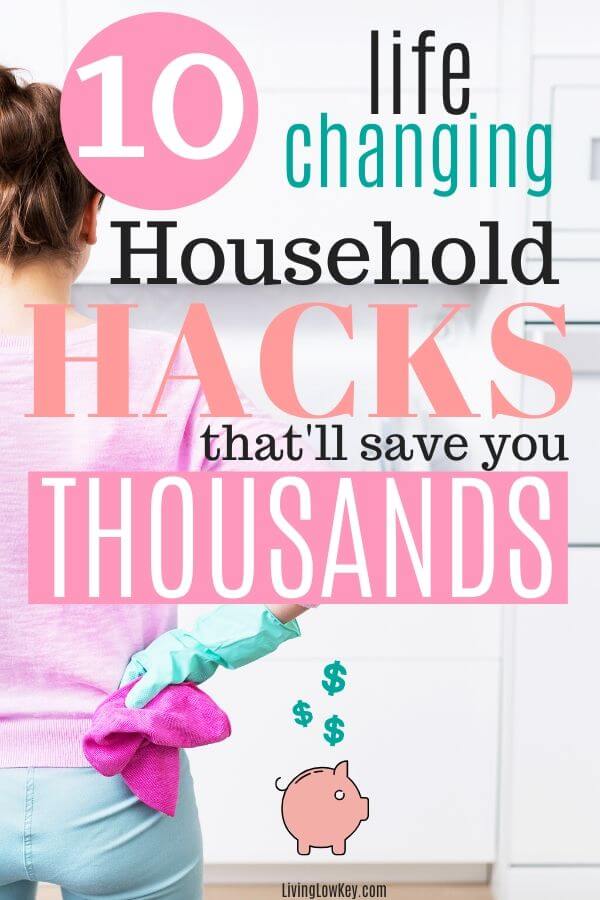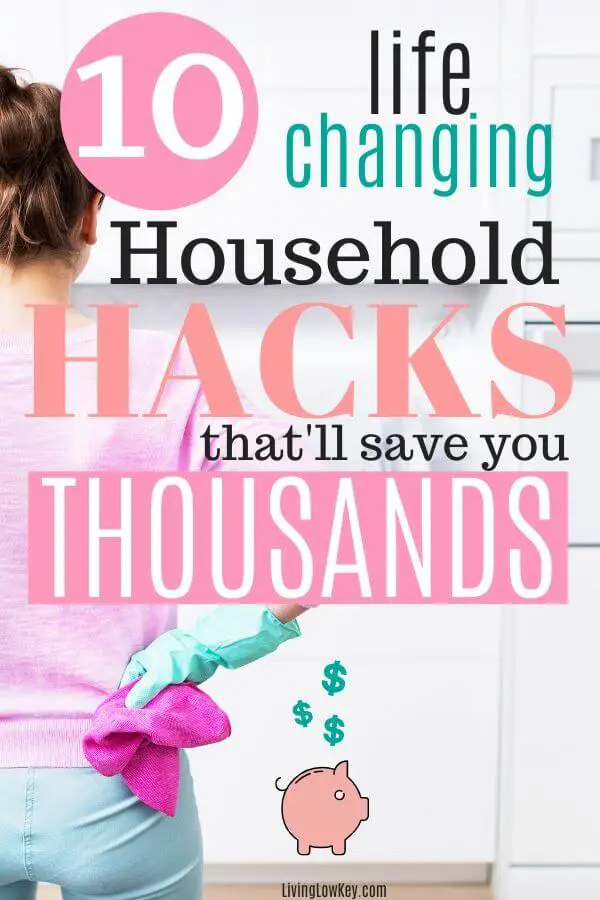 Related articles you might enjoy: