Are you ready to end financial stress right now?
Is money stress killing you?
Believe it or not, according to the American Psychological Association (APA) latest survey, "Stress in American," found that 72 percent of Americans reported feeling stressed about money at least some of the time in the month prior.
Financial stress literally affects millions of people around the world. At some point in time, you have felt it, or maybe you feel it every day.
We should not let this kind of stress wreak havoc on your life any longer!
Are you ready to stop worrying about money? If so, let's kiss this financial distress goodbye!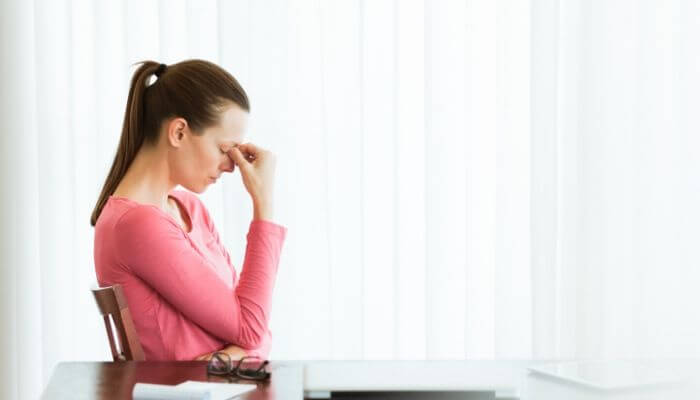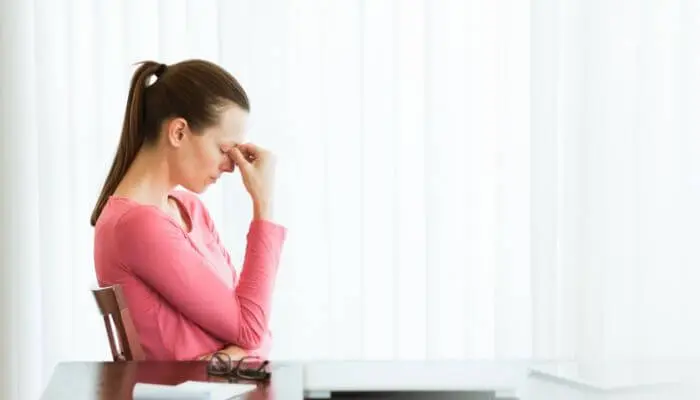 What Causes Financial Stress
Financial stress is most commonly caused by the inability to pay for an unplanned or unexpected expense.
Common causes of financial distress:
< Loss of job
< Death in the family
< Loans
< Unpaid bills
< And so much more
It doesn't matter if your money problems are big, like a loss of a job, or small like an unpaid phone bill.
They all cause stress and unneeded worry.
Before I can walk you through the steps that will help you quit worrying about money "for good", you need to figure out WHY you are stressed.
What brings on your financial stress? What is it about the financial situation that is currently causing you to stress out?
Do you spend more money than you make?
Do you not budget your money properly, or heck not budget at all?
Are you trying to keep up with the Joneses next door?
Or are you drowning in debt?
You can't stop worrying and start living if you don't know why you are worrying in the first place!
Related articles:
< 10 Financial Goals Every Successful Women Will Adopt This Year
< 10 Money Management Tips That Will Make You Rich Before Retirement
< 11 Money Saving Challenges (The Quick & Painless Way to Save Money)
< Cash Envelope System (The Ultimate Guide To Budgeting)
Effects of Financial Distress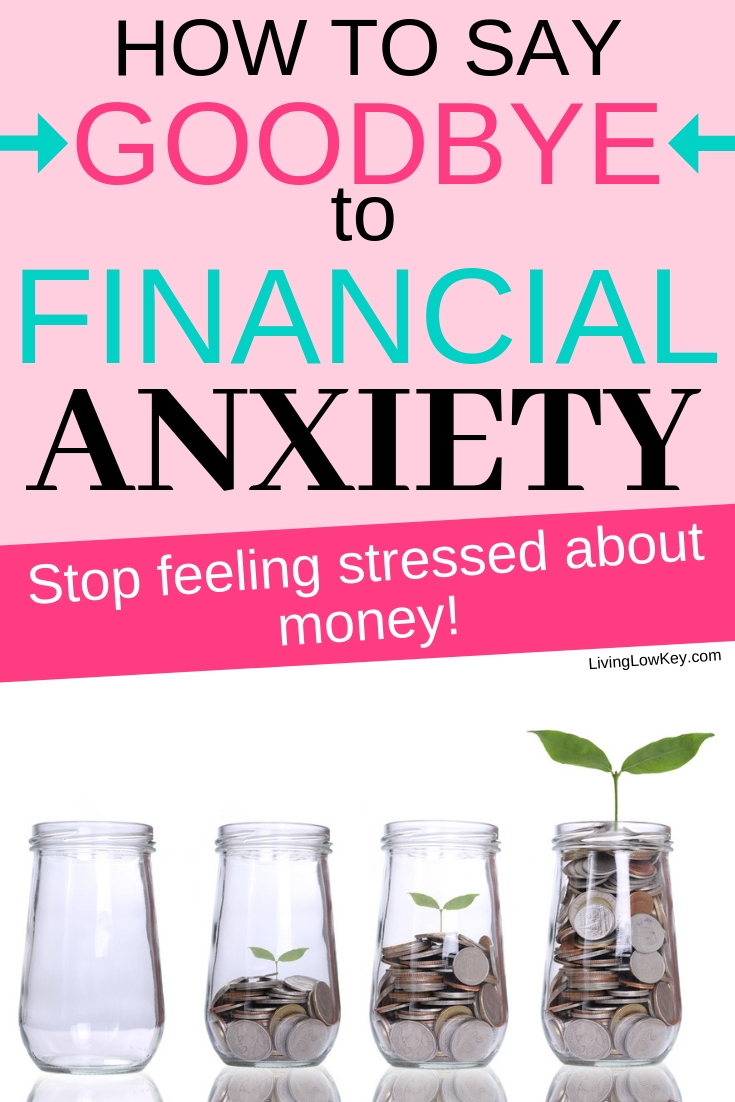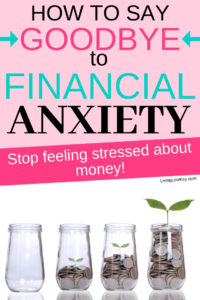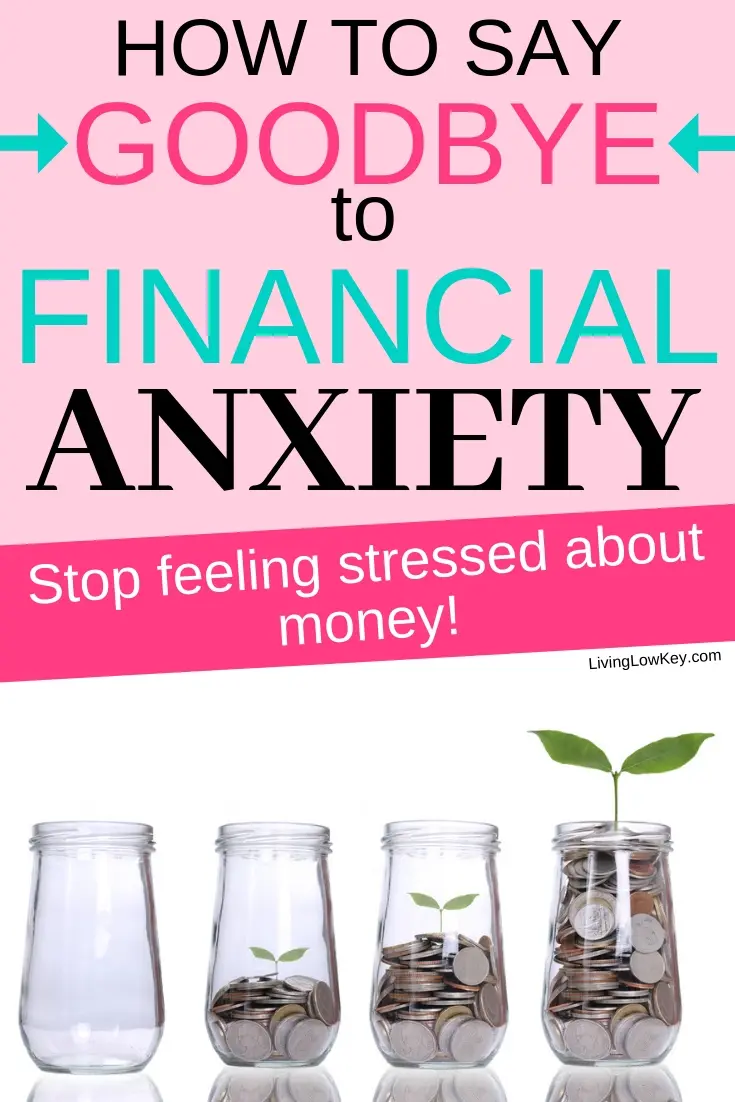 Marriage Issues-
Marriage should be a joyous event. However, when you add financial stress into the mix, things can turn ugly quickly.
Financial stress, such as debt, can literally cripple a marriage overnight.
Don't let your marriage be just another statistic!
What can you do if money starts affecting your relationship:
Communicate: Being able to communicate with your partner openly and honestly is the key. My husband and I have weekly coffee dates on Sundays to discuss our budget. Over the years this has become something we look forward to and you will too!
Get on the same page: If one of you is trying desperately to get out of debt and the other is on a spending frenzy, it's going to create havoc. Making sure you are on the same page is critical to your financial success.
Sleep Deprivation-
Financial stress can turn you into a walking zombie. While some will turn to sleep to avoid their money issues, others might experience insomnia from the constant worrying.
Lack of sleep can affect many areas of your life such as your job, relationships, and attitude.
Unhealthy Behaviors-
With the added stress comes unhealthy behaviors. When you are in a "bad place" picking up behavior that generally isn't healthy for you can become a concern.
There are quite a few damaging behaviors that financial stress could lead to binge eating, smoking, not eating, drinking, drugs, and compulsive spending.
Those are just a few unhealthy behaviors you could pick up.
Depression-
Stress and depression are similar, and by that, I mean that their symptoms are similar. However, with depression they are much more severe.
If financial stress is affecting your life for a short or long period it can lead to depression.
How to defeat your money depression:
< Talk to a friend- If you're overwhelmed with your money problems and don't know where to turn to next, reach out to your partner, or a good friend and explain the situation.
< Don't ignore the problem– Money problems won't just go away. You can't just pretend that they don't exist. You need to take action.
< Take a walk– No, taking a walk won't heal you from depression or take away your financial issues but it will make you feel better in the moment.
Health Issues-
Long-term stress is an emotional rollercoaster. Sadly stress is linked to many serious health issues.
The biggest health issue being heart disease.
Isn't it crazy that the stress that comes from money-related problems can actually be fatal?
Other health issues it can bring on or worsen consist of diabetes, GI problems, asthma, and obesity.
Thankfully these issues don't have to be your issues!
If you are ready to stop worrying about money follow below as I walk you through the steps.
Grab Your FREE Budget Binder Today!
Start saving more money and pay off your debt with this FREE Budget Binder
How To Stop Worrying And Start Living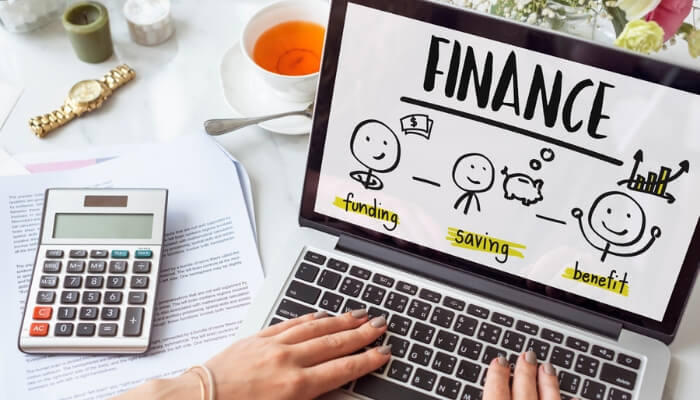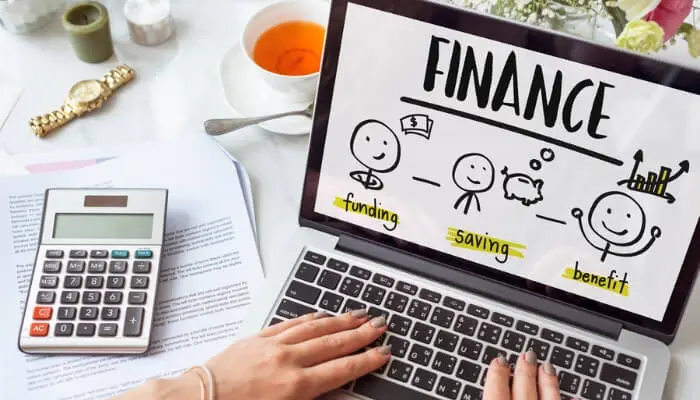 1|Have A Plan Of Attack
If you don't have a plan of attack, financially you're going to stay exactly where you are and that constant worry is going to stay with you too.
Before you can make a plan, you need to figure out where this stress is coming from. Is it coming from not having enough money, a shopping addiction, debt, or are you spending money you don't have?
If you know you don't have enough money to pay down your debt or aren't making enough money to pay your bills. It's time to find new ways to make more money!
You could also ask for a raise at your current job, or pick up a side hustle you could do from home.
Change can be hard and scary, but if you don't start somewhere you will continue to dig yourself deeper and deeper into a hole that eventually, you might not be able to get out of.
Once you have a plan in place to fix whatever financial mishap you're in, do everything in your willpower to make it happen!!
Yes, it will take time, and yes it will be hard, but it will be worth it!
2|Start A Budget And Stick To It
Having money problems is extremely overwhelming.
What's not overwhelming is having a budget that works for you.
When you create a budget and stick to it, it will instantaneously seem like you have more money!
It's amazing how this works!
All this money that slipped through your fingers before will no longer go unnoticed.
It will seem like you have more money because you'll actually see where all your money is going. Instead of spending every last dollar, you will start making your money work for you!
If the thought of starting a budget completely overwhelms you, it's okay! We offer a really great, Totally FREE Budget like a Pro Course that will walk you through building your own budget.
Use the link below to get started!


If you've tried budgeting before and just need a little refresher on how to start a budget, check it out below.
How to start a budget:
< Determine your income
< List out and calculate your expenses
< Cut out expenses so you can meet your goals
< Track spending/saving habits
If you've tried budgeting before and it didn't work for you, you probably didn't stick with it long enough.
It can take months to perfect a budget!
Make sure to grab our free Budget Binder to help yourself stay on track with your finances.
3|Cut Out Unnecessary Expenses
Have you ever bought something you knew you couldn't afford, but you bought it anyway?
Let's face it, we all have!
None of us are perfect and we all slip up from time to time. However, these unnecessary purchases will push you back from reaching your financial goals and cause unneeded stress.
For example, recently, it was my Birthday.
I usually have sinking funds for Birthdays, so by the time a Birthday rolls around, I have all the cash I need for the presents/ party.
This year I forgot to set aside money for my own Birthday.
Long story short, my dearest husband (who's amazing) went overboard on my Birthday and it will probably take us 2 months to recover our savings account.
Thankfully we are debt-free so we don't need to be as tight with our budget as we once were.
If we weren't debt-free this would have set us back months.
In order to stop worrying about money, you need to start living within your means. When you slip up, it happens to all of us, move on and don't let that mistake determine your financial future.
How to trim unnecessary spending:
< Cancel any unused subscriptions
< Find ways to save on food
< Cancel cable and try a cheaper alternative like Hulu
< Stop eating out
Below are a few of my favorite resources that may help you cut back on your expenses! Best of all they are free!
Swagbucks: Earn FREE cash and gift cards just by shopping online, watching videos, and searching the web. This is one of my favorite sites to earn money on!
Grab your FREE $5 bonus when you sign up using our link
Rakuten: Want to get paid for the online shopping you already do? Earn FREE money just by shopping at over 2,000 of your favorite stores online. This includes some of your favorites such as Walmart, Target, Amazon and Macy's.
My husband and I have saved hundreds using Ebates when we shop on Amazon. This is free money you are missing out on!
When you use our link to join (it's FREE) you'll get a $10 after your first purchase.
Other ways to cut expenses: 50 Genius Frugal Living Tips That'll Save You Money
Grab Your FREE Budget Binder Today!
Start saving more money and pay off your debt with this FREE Budget Binder
4|Fully Fund Your Emergency Fund
Do you have an emergency fund? If not this tip alone could save you from months of financial stress and worry.
An emergency fund is just as it sounds. It's money set aside, usually in a higher paying interest account that is easily accessible.
If an emergency was to arise you'd have money set aside for that emergency. We always recommend having enough money in your emergency account to cover 4-6 months of expenses.
When to use your emergency fund:
< Loss of a job
< Death in the family
< Appliance breaks
< Vehicle breaks down
Those are all things that are out of your control. If you don't have money set aside for these types of emergencies, it can set you back big time.
Emergencies do happen at some point in time, so be prepared!
If you have yet to start an emergency fund NOW is the best time to start.
Even if you can only afford to contribute $1 a day, just start!
If you are looking for a great way to keep track of your budget, expenses, and emergency fund, check out our Budget Binder we use to keep track of it all!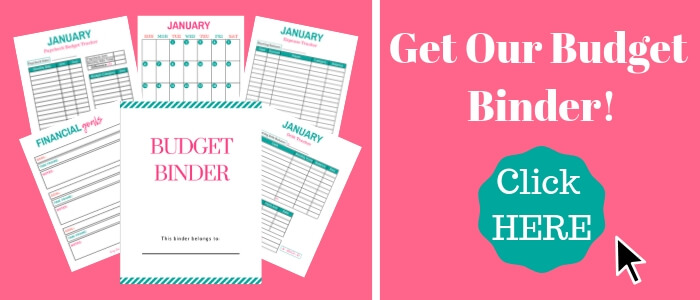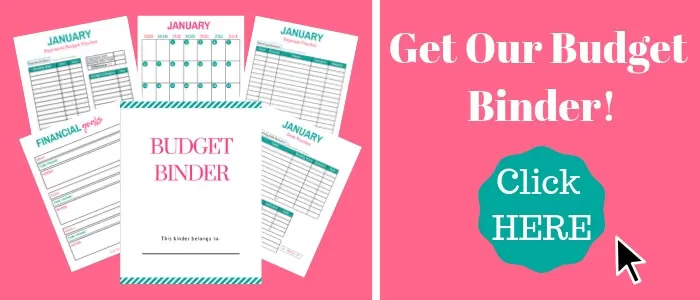 5|Monitor Your Debt
Debt is the leading cause of financial stress. It can't be ignored, we can't put it on the back burner and pretend it doesn't exist.
What you can do is keep track of your debt. Continue to monitor it and use it as motivation to pay it off, at hopefully a rapid pace.
If you keep track of your debt you're also able to make sure you aren't accumulating any new debts.
If you are looking to get rid of your debt, and you should be, I highly recommend you start with a money saving challenge. Use that money to start paying down your debt.
Recommend Products:
6|Diversify Your Income
Who thinks they don't make enough money? I'm sure a majority of us would raise our hands to this question.
In retrospect, I'm sure a lot of us make enough money we just spend it on nonsense so it seems like we are barely scraping by.
The obvious answer to end this frustration of not having enough money would be to get a second or third source of income.
This doesn't have to be something that you plan to stick with forever. Just something to get you out of the financial situation you are in now.
A year ago, I decided to start this blog while I was a stay at home mom. I was passionate about saving money and getting out of debt, so I thought it would be fun helping others do the same.
Fast forward a year, I never would have dreamed this little blog of mine would be paying our bills every month! All while I get to stay home with my babies.
So go find a side hustle, a second job, or hey start a blog!
Check out how we made $22,000 with our side hustle last month!
How to make money on the side
Get paid to take surveys online:
If you don't have a lot of free time on your hands to pick up a second job, I highly recommend giving Survey Junkie a try.
Survey Junkie is one of the highest-paying survey sites and is extremely legit. If you are looking to make an extra $30 while watching tv, check it out!
Best of all Survey Junkie is FREE and it literally takes a few seconds to sign up!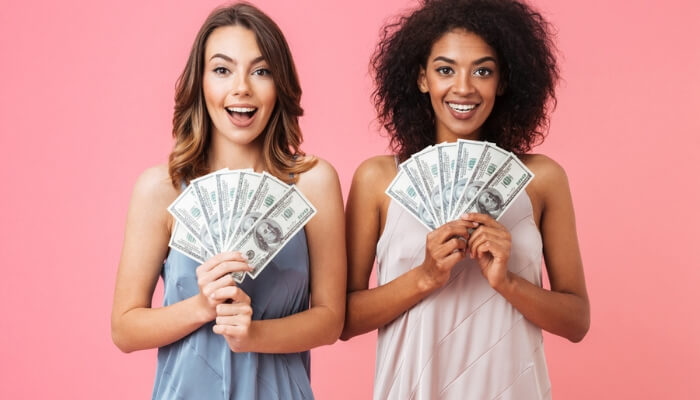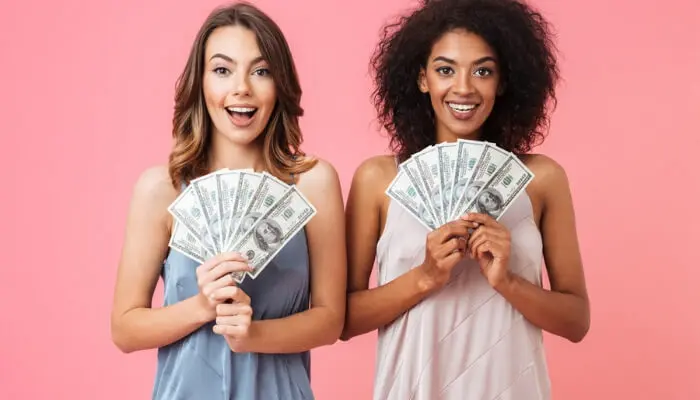 Rent out an extra space:
Do you have an extra space or spare room in your house that you don't use? If so, flip it and rent it out with Airbnb.
I can't even count how many great experiences I've had with Airbnb, I wish I had an extra space to rent out of my home.
If you don't have a space to rent out, use Airbnb next time you travel!
We have always been able to find Airbnb's that are a lot nicer than hotels, for a fraction of the price of a hotel room. We even used Airbnb when we traveled out of the country on our trip to Belize last summer.
Use our link to get $20 off your first stay with Airbnb!
Walk dogs in your spare time:
If you're an animal lover then it has never been easier to get paid to walk dogs in your neighborhood.
Rover pays you to love on other people's animals all day!
If you're looking to make extra money and you love animals, you need to give Rover a try.
If you're looking for a walking companion or have room in your home as a safe haven for a pet while their family is away, you have to give Rover a try.
If you're looking to make a few hundred dollars this month give Rover a try. It's Free!!
Give Rover a try today you won't regret it!
Make money grocery shopping:
Did you know you can make money while you are shopping for groceries?
The Ibotta app pays you to shop and upload your receipts! This is my all-time favorite app, I make hundreds of dollars from it per year.
This app isn't only totally FREE, it is legit and has paid out over $526,000,000 in cash rewards.
Give Ibotta a try and grab your FREE $20 welcome bonus!
Sell things on Etsy:
Do you have a passion for making crafts, home decor items, clothing, or handmade gifts?
Then its time to get your store started at Etsy! We've all heard of Etsy, and more than likely we've all bought something from Etsy.
Don't let your talents go unnoticed!
Open your own Etsy store today and start making cash money!!
Sell old unused stuff online:
Ready to make money selling stuff you already own?
Last summer I decluttered my entire house and made hundreds of dollars, just by selling old stuff that we never used.
Some of my favorite sites to sell stuff on:
< Craigslist
< Facebook Marketplace
< Letgo
< eBay
< Carousell
7|Surround Yourself With Likeminded People
If you are trying to pay off debt, who you surround yourself with plays a big factor in your spending habits.
During this stage of your life, surround yourself with friends who have the same mindset, similar goals, and maybe even spending habits you hope to mimic.
You're the average of the 5 people you spend the most time with

Jim Rohn

Now I'm not saying you need to ditch all of your friends and family who aren't financially savvy with their money.
BUT…
You should surround yourself with others who have similar financial goals. If you don't have anyone in your life with similar goals, find them!
After all, that's why I made Living Low Key!

8|Will Your Future Self Thank You
This is something I personally think about when making any big financial decisions! Will my future self thank me?? I know a lot of people like to live in the "now."
Some of us like to spend like we are dying tomorrow because we all know you can't take cash to the grave (I have days when I live by that motto to).
The truth is, you probably aren't going to die tomorrow, but you will have to live with the financial mistakes you made today. .
Next time you make a big purchase, think about how it will or won't be adding value to your future self.
There you have it, 8 steps that if you choose to follow, should eliminate your financial stress.
How do you keep financial stress at bay in your life? Lets us know in the comments below.
If you enjoyed this article, save it for later and come join us on Pinterest for more money-saving tips! =)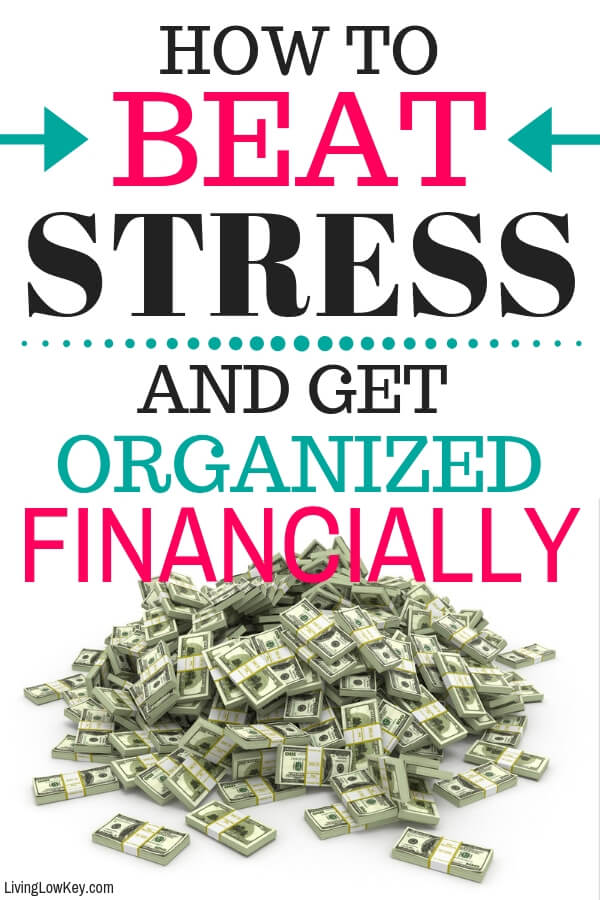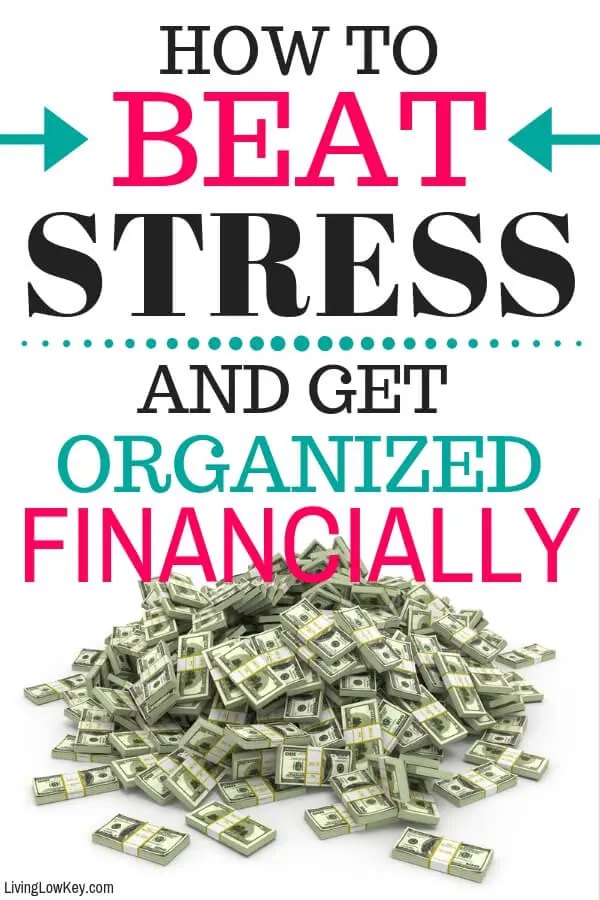 Related articles:
< 20 Things I Simply Stopped Buying To Save Money
< How To Save $1000 In 3 Months With This Simple Money Saving Chart
< How To Budget For A Baby Today So You Don't Go Broke Tomorrow
< 8 Signs Your Financial Health Could Be In Trouble And How To Fix It