You know that you want to make extra money, but it's hard to know where exactly to start, isn't it?
There are lots of ways that you can make fast money online today, and you can hopefully find one that you like the look of.
So, what are some ways that you can make 100 a day?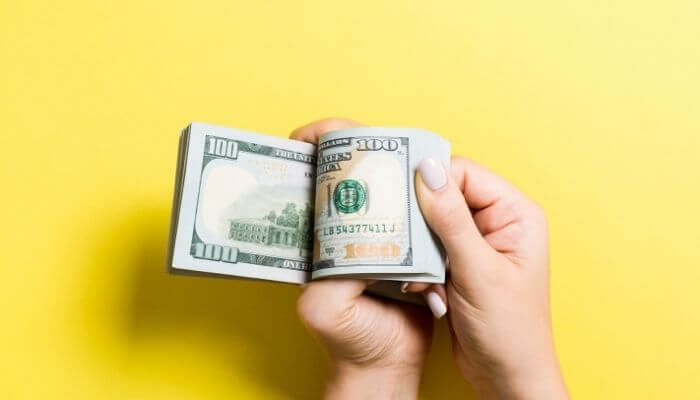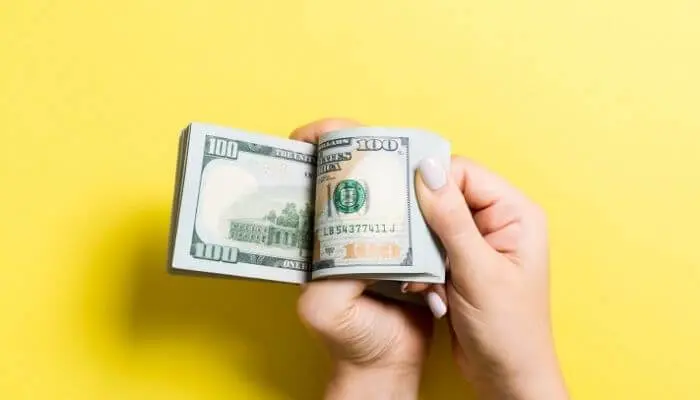 How to Make a 100 Dollars a Day (Of Extra Income)
So, how to make $100 in a day? If you do, your life could change forever.
At first glance, $100 may not seem like a lot but just think – $100 a day adds up to $36,500 a year.
This Is What Making $100 a Day Can Do For You
Let's think about the kind of things that making $100 a day can do for you.
Try to put the extra money towards goals like:
Quit your job
Become financial independent
Allow you to spend more time with family
Stop living paycheck to paycheck
Go back to school
The options are endless. So are you ready?
Get Your FREE Budget Binder Today!
Start saving more money and pay off your debt with this FREE Budget Binder
How To Make 100 Dollars In A Day
Let's take a look at some ways that you can get started with making 100 dollars a day:
1. Start A Blog
Whenever people find out that we have a blog, the same question is always asked – "How do you make money from a blog?".
There are a few main ways that you can make money with a blog:
Sponsorships
Adverts
Services or products
The most important thing to remember is that a blog is a business like any other.
That means that to have a successful blog you'll need to treat it like a business – having a business plan, monetization plan, marketing plan, etc.
Setting up a blog is easy enough, and the start-up costs are only a few dollars a month. No other business will you find with such cheap start-up costs.
Here are the steps to get started:
I highly recommend following along with this "free how-to start blogging workshop to get started."
2. Freelance Writing
There are so many websites out there (billions!), and they need constant content. Such as blogs for example, just like this one.
The demand for content is often higher than the site owner can provide, so they usually outsource it.
If you enjoy writing and have a particular subject that you like to talk about, freelance writing is a great way to make 100 dollars a day.
You could start by reaching out to businesses in your community or in your niche online.
My favorite place to find freelancing jobs is Facebook. Join Facebook blogging groups and you'll find plenty of bloggers looking for help.
Many people find work on sites like UpWork, Contently, and Problogger, you could also check out sites like Listverse who offer $100 per article.
If you enjoy writing this is a gig that you could eventually even take full-time, even as a beginner.
Here is all you need to know about becoming a freelance writer!
---
Money related articles:
---
3. Take Surveys
Taking surveys is one way to quickly make some extra money, although it will be difficult to make $100 a day consistently.
Online surveys generally consist of answering questions that marketers have.
Our favorite survey sites include:
Try a few out in your free time and let me know what you think.
Related article: 9 Of The Best Online Survey Sites That Pay You Cash For Your Opinions
4. Paribus
Did you know that you can get money back for the things that you have already bought?
You know that sinking feeling that you can get when you buy something, only for it to drop down in price a week later?
There's now a way to get around that and get back the price difference by using a company called Paribus.
Paribus will scan through your emails to see if there are any recent orders which have gone down in price.
If Paribus finds that there are orders that meet these criteria, they will negotiate with the company in question to get the money back for you.
5. Get Cash Back On Your Purchases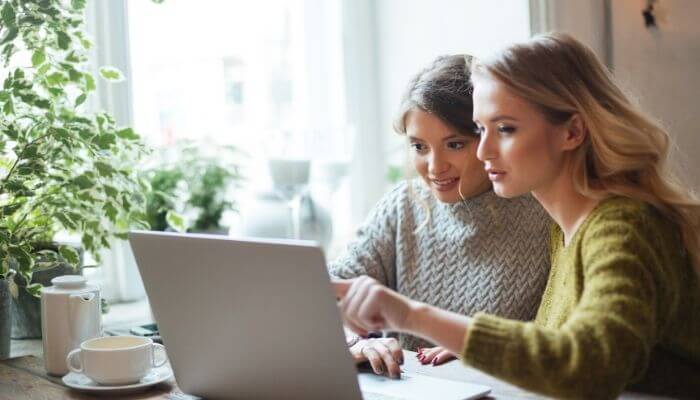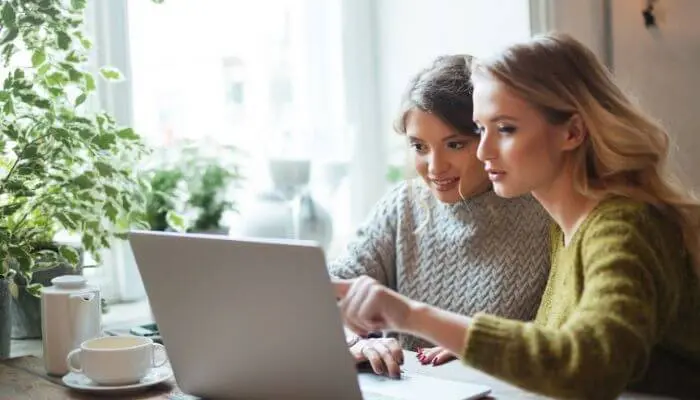 The way that cash back works is that you select the item you will purchase through the cash back app or website, then continue to make your everyday purchases.
It will be tracked, and you will get some cash back if it is valid (check the cash back site/app first).
Our favorites to get cash back are Ibotta and Rakuten. If you haven't tried them you need to!
You can check out our personal reviews on Ibotta and Rakuten here.
Better yet get started using these free apps right now!
6. Walk Dogs In Your Neighborhood
An easy way to get started earning $100 a day is to think about walking dogs in your neighborhood.
If you are looking for a way of earning 100 dollars a day that has a low start-up cost, this could be an option for you.
We recommend checking out sites like Rover.com so that you can get bookings straight away.
7. Try DoorDash
DoorDash is a company where you can get paid to deliver food orders to customers.
You don't need to have a car either, as they say, that you can use a scooter or a bicycle (in select cities).
All that you have to do is drive to the restaurant, pick up the food and then drive to the customer to drop off the food. You can decide whether to do it as a full-time or part-time gig.
Give DoorDash a try for yourself today!
8. Tutor Online
There are so many opportunities at the moment for you to tutor online to earn 100 dollars a day.
If you have the relevant requirements needed to tutor online, you'll want to start looking at the sites to sign up to.
We highly recommend these ones:
If you're looking for a job where you work alone from home, definitely take the time to check out the above sites.
9. Rent Out A Room On Airbnb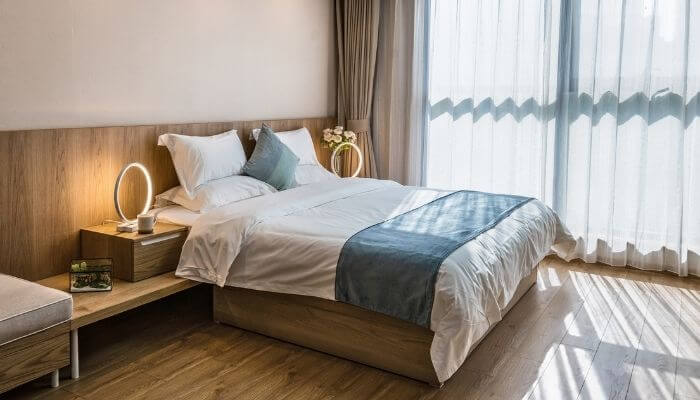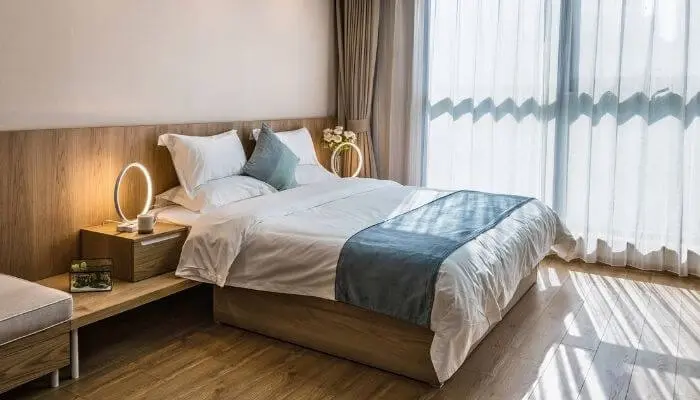 An effortless way for you to make 100 dollars a day is to rent out a room on Airbnb.
You'll obviously need the space in order to do this, but even just one spare room is a good place to start.
If you have an extra room or space this can be a great way to make an extra $100 a day.
Click this link to get started!
10. Deliver Food With Postmates
Whenever you want to make money, you can log on to the Postmates app and sign up for some deliveries.
With Postmates, you keep 100% of your earnings and tips!
When you sign up, Postmates will send you a free delivery bag and a prepaid card so that you can get started straight away.
Learn more about Postmates here!
11. Virtual Assistant
You're probably well aware of what an assistant usually does, and a virtual assistant does the same – just virtually.
The types of services that you can offer include things like:
Editing
Sending emails
Replying to emails
Booking appointments
Social media scheduling
Creating graphics
If being an virtual assistance sounds like something you'd enjoy, check out you can get started here.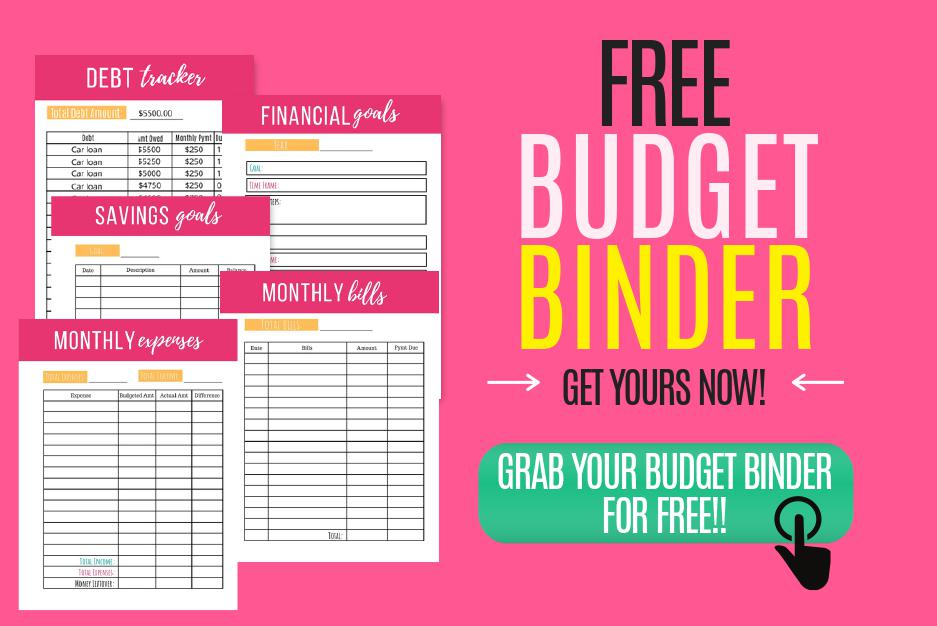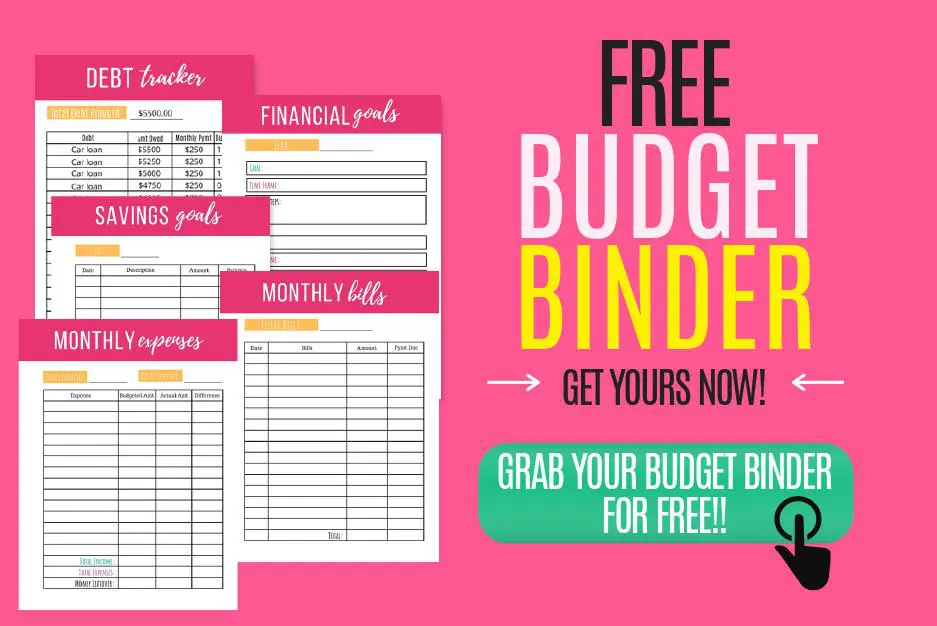 12. Proofread For Bloggers
If you have an eagle-eye for spotting mistakes, you could offer proofreading services to bloggers.
Like I mentioned above, there is a lot of content being created for blogs, and they need someone to check it over before it goes live to make sure that there are no mistakes.
Take advantage of this and start your own proof reading business.
13. Bookkeeping
Something else that you could offer to bloggers or small businesses is bookkeeping.
Many business owners are happy to outsource the running of their finances so that they can concentrate on other parts.
14. Flip Things For Cash
Flipping items is where you buy something at a low price, and then sell it on for a higher price!
There is a certain technique to do this as some things will sell better than others. We recommend checking out Flea Market Flipper, who does this as a 6-figure business in their free time.
If you love flipping things, check out this free workshop on how to turn your hobby into a profitable business.
15. Rent Out Your Car
Did you know that there are some sites where you can rent out your car?
If you don't use your car very often, you could make quite a bit of money from renting it out on sites like Turo and Getaround.
16. Pinterest VA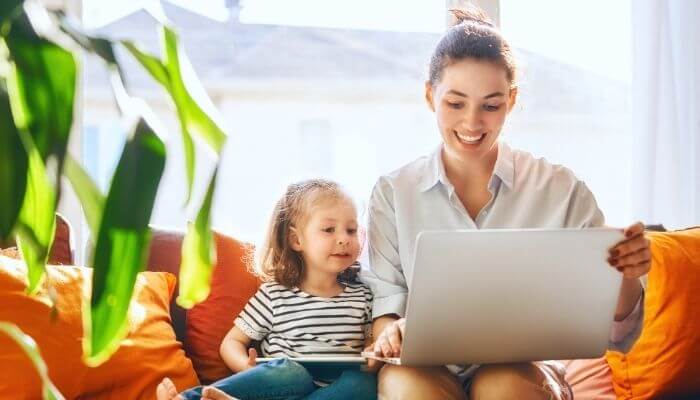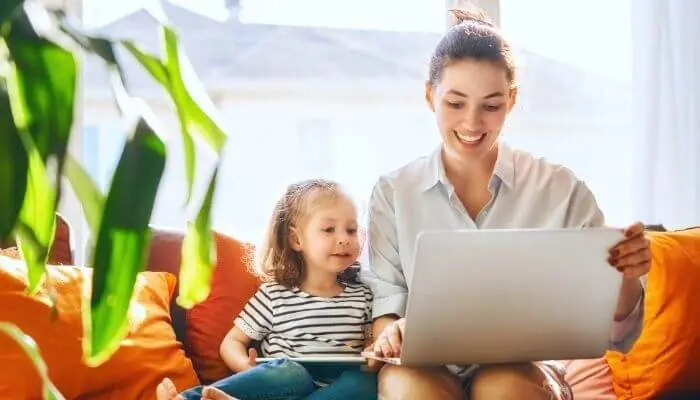 Being a Pinterest VA means that you will work solely on Pinterest for a client. Running a Pinterest account takes a lot of work, so many businesses are happy to outsource it.
I used to work as a Pinterest VA and loved it! You will need to know your way around Pinterest and Tailwind, as well as be able to create graphics on websites like Canva.
17. Create An eBook
We love creating a passive income to keep the money rolling in each day, and if you are a good writer, then you may want to consider creating an eBook.
You can self-publish these days on sites like Amazon and market your book yourself on social media.
18. Nanny
Are you good with kids? If you have the relevant qualifications, then being a Nanny can be a good choice for you to make some money, as it is very well paid.
Great places to check for nanny jobs in your area:
Facebook groups in your area
Word of mouth
19. Create a Course
Creating an online course can be one of the fastest ways to earning 100 dollars a day if you have skills that people would pay for.
Don't be put off thinking that you don't have anything to create, as you'd be surprised at what people are willing to buy.
Think about what your skills are; it could be things like:
Gardening
Cooking
Cleaning/organizing
Sports
Music
Personal finance
You can upload your course to sites such as Udemy, Skillshare, or on your own website.
20. Photography
Making 100 dollars a day will be easy if you grow your reputation and business as a photographer.
There are many profitable niches such as weddings (can easily get $100 a day from this!), baby/family portraits, real estate, luxury cars, etc.
21. Make Printables To Sell
Making printables is only growing with popularity, so there's never been a better time to start than now!
You could sell them on your own website if you have a particular niche, such as personal finance or meal planning. The great thing about printables is that you just need to make them once.
22. Sell things on Etsy
Etsy is a huge marketplace that is well known for handmade items. There are so many things that you can sell there, such as furniture, jewelry, dolls, and even printables.
Head over to Etsy and open an account and start your shop today!
23. Wrap Your Car
Did you know that you can get paid to wrap your car? Not everyone qualifies, so make sure you check – they will generally just want to make sure that you drive your car a lot in a busy area though.
Make sure you check that they are a legitimate company – we like Carvertise.
---
Must read article: 7 Awesome Ways To Get Paid To Advertise On Your Car This Year
---
24. Get Paid To Walk
There are so many apps out there that will pay you to walk – yes, really!
The walking apps that we like are:
25. Become a Secret Shopper
One of the most fun ways to make some extra money is being a secret shopper. This is where a company will give you a task to carry out as a secret customer.
This could be something as simple as purchasing something and reporting back on how the workers handled the transaction.
Our favorites include:
26. Get Paid To Watch Videos Online
If you want to find some ways to make money from your home, you could get paid to watch free videos online.
A good place to start is with survey sites.
These are our favorites:
27. Sell Your Stuff
A go-to way to make $100 a day is to start with selling your stuff. We like to think that we don't have that much-unused stuff around your house, but you'd be surprised!
We recommend starting with the big, bulky items as that will make a lot of difference to how much space you have and motivate you to sell more.
We love these sites to sell on:
Facebook Marketplace
Craigslist
Vinted
eBay
28. Pick Up a Part-time Job
It sounds obvious, but what about getting a part-time job? If you have time and no commitments, think about getting an extra job.
There are lots of things that you can do, depending on where you live. You could try local supermarkets or gas stations as your first port of call.
Make 100 Dollars a Day – Summary
We hope you've found lots of different ideas for how to make 100 dollars a day – there are so many things you can try.
What do you want to try? Or have you got one to add to the list? Let us know in the comments below.
Get Your FREE Budget Binder Today!
Start saving more money and pay off your debt with this FREE Budget Binder
If you enjoyed this article save it for later, and join us over on Pinterest for money-making job ideas.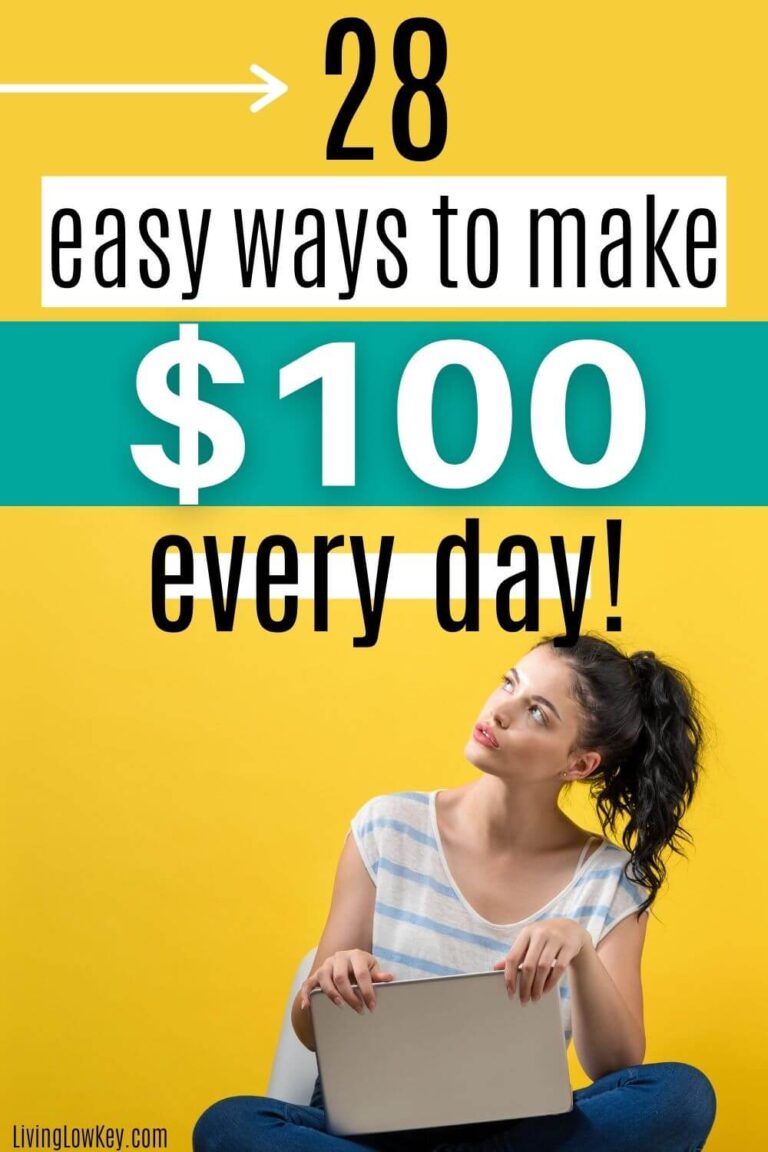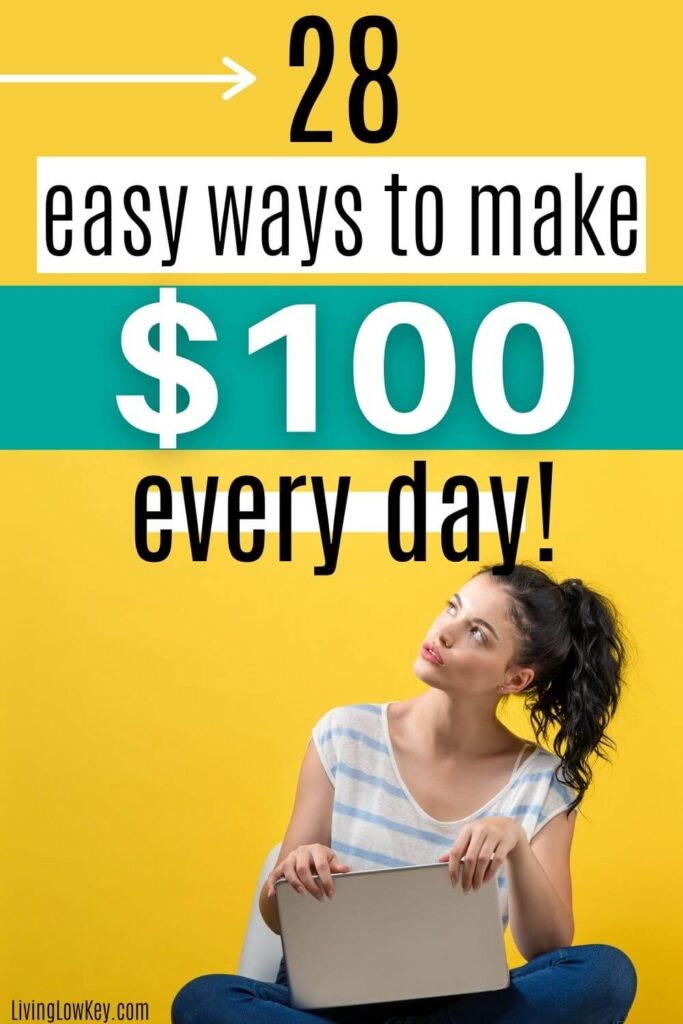 ---
Related articles: