Are you looking for a creative and fun way to make some extra cash? If so, this is the post for you! With just a few simple steps and dedication, anyone can earn an additional income stream in no time! In this article, we'll be exploring how to make 100 dollars a day.
We will cover everything from different types of work that can help you reach your goals as quickly as possible tips on boosting each dollar earned and more.
So if you're serious about making tangible improvements to your financial situation – read on and learn how easy it is to earn an extra hundred bucks a day! So buckle up, and let's get started!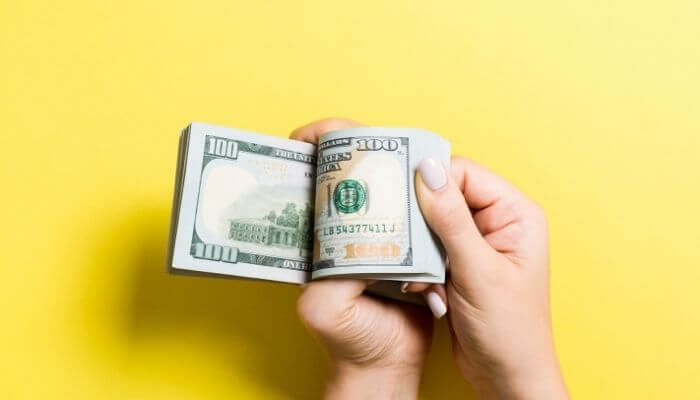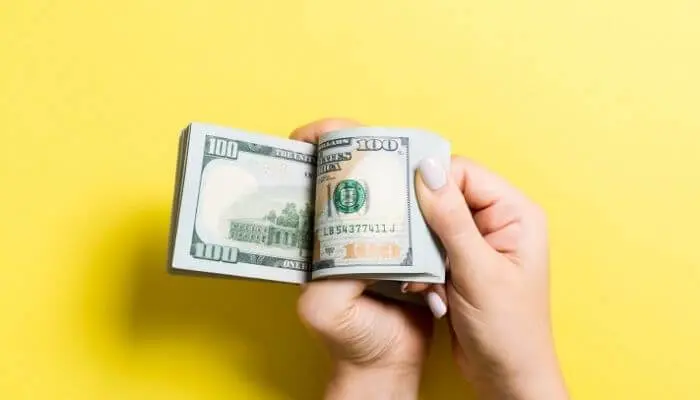 How to Make 100 Dollars a Day (Of Extra Income)
So, you want to make $100 in a day?
At first glance, $100 may or may not seem like a lot but just think – $100 a day adds up to $36,500 a year!!
$100 a day is totally doable, and there are several ways that you can make it happen.
What Can Making $100 a Day Do For You
Let's take a second to think about the kind of things $100 a day could do for you. How could it change your life?
$100 a day could help you attain a life you only dream of.
Earning 100 dollars a day could:
Help you change careers
Make financial independent
Allow you to spend more time with family
Stop living paycheck to paycheck
Afford that family vacation
Go back to school
Or even retire
The options are endless. So are you ready?
How To Make 100 Dollars In A Day
Let's take a look at some ways that you can get started with making 100 dollars a day:
1. Start A Blog
Starting a blog is one of the most popular ways to make an extra $100 a day. It's not only a great way to express yourself creatively and share your thoughts with the world, but it can also be highly lucrative.
With blogging, you have the potential to earn passive income through advertisements, sponsorships, affiliate marketing, and more. Plus, it's relatively easy to get started – all you need is basic technical knowledge and plenty of determination!
If you're looking for an easy way to make 100 dollars a day, starting a blog could be just what you need.
The TOP main ways that you can make money with a blog:
Affiliate marketing – Which is a type of advertising in which businesses reward affiliates for each customer or visitor that they refer to their website. Affiliates typically make money with affiliate programs when a user clicks on an affiliate link and completes a transaction at the merchant site.
Sponsorships – Businesses pay you to promote their products or services on your blog, website, or social media channels.
Advertisements – Paid advertising is a marketing method that involves businesses paying for ads to be featured on your blog.
Services or products – Want to make $100 a day? Create a product or service to sell to your audience.
The most important thing to remember is that a blog is an online business like any other.
That means that to have a successful blog, you'll need to treat it like its own business – having a business plan, monetization plan, marketing plan, etc.
Setting up a blog is easy enough, and the start-up costs are only a few dollars a month. No other business will you find with such cheap start-up costs.
Especially one where you get to create your own schedule and work your own hours.
Here are the steps to get started making money blogging:
I highly recommend checking out this FREE How to Start a Blog Workshop if you want to make $100 a day guaranteed.
2. Freelance Writing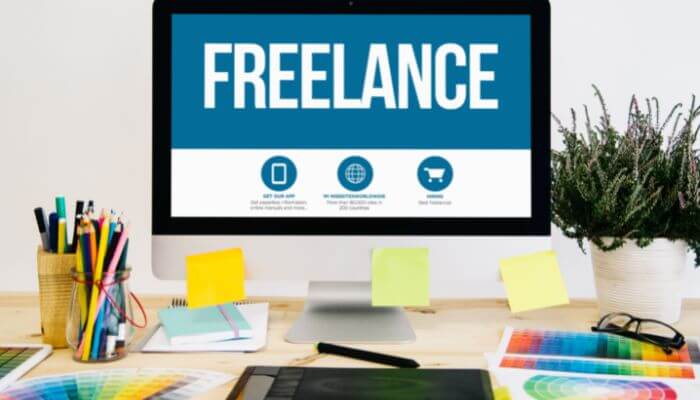 Who are freelance writers, and what do they do? And can you really make money writing?
A freelance writer is someone who writes content for different companies or individuals on a contractual basis. They are usually self-employed and work from home, crafting articles, blog posts, web copy, product reviews, and more.
Freelance writers have the freedom to choose their own topics of interest and determine how much they want to be paid for each project. This flexibility makes it an attractive option for many aspiring writers who want to make money writing without committing to a full-time job.
If you enjoy writing and have a particular subject that you like to talk about, freelance writing is a great way to make 100 dollars a day.
How to make 100 dollars a day freelancing?
A great place to start is by reaching out to businesses in the niche you want to write about online.
A favorite place to find freelance writing jobs is Facebook! Search for Facebook blogging groups, and you'll find hundreds of bloggers looking for freelance writers.
Many freelance writers also find work on sites like UpWork, Fiverr, Freelancer.com, Contently, and Problogger. You could also check out sites like Listverse, which offer $100 per article.
If you enjoy writing, this is a side hustle that you could eventually earn a full-time income on, even as a beginner.
Here is a great article on becoming a freelance writer!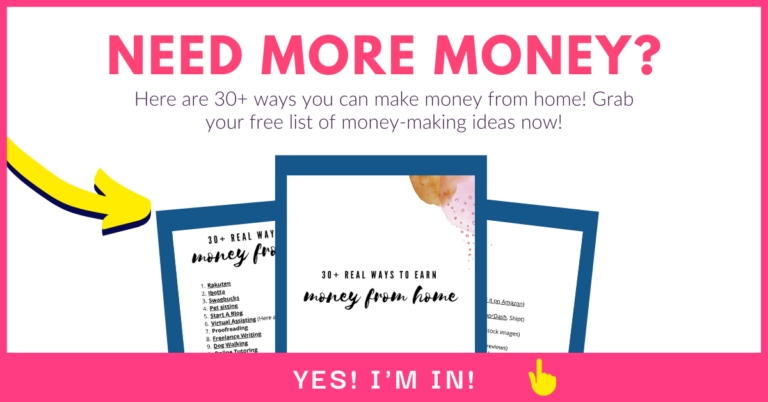 ---
Money-making related articles:
---
3. Make and Sell Printables
If you are looking to make semi-passive income, making printables to sell is the way to go! Making and selling printables is only growing in popularity, so there's never been a better time to start than now!
How to get started:
First, decide what type of printable products you want to create – whether it's digital wall art, planner pages, budget templates, or printables for kids, the options are endless – then brainstorm ideas for how they could look.
You'll also need software like Adobe Photoshop or Canva so that you can easily create high-quality visuals quickly and efficiently. I highly recommend using the free version of Canva to get started!
Once your product is ready, it's time to sell it. I highly recommend using Etsy too do so! You could look into other platforms, such as Shopify.
Once your product is live, market it on platforms such as Pinterest, Facebook, Instagram, or Tik Tok.
If selling printables seems like something you'd be interested in, check out this free printables workshop!
4. Take Surveys
Taking online surveys is one way to quickly make some extra money, although it will be difficult to make $100 a day consistently.
With a few simple clicks, you can fill out surveys for cash, play games online, earn gift cards, and get other rewards.
Survey sites like Swagbucks and InboxDollars are great options to start with, as they offer a variety of surveys you can choose from.
Some of the top-rated online survey sites include:
If you are ready to earn money online in your free time, try one of these out and let me know what you think! You might not earn $100 a day, but you might get close!
Related article: 9 Of The Best Online Survey Sites That Pay You Cash For Your Opinions
5. Publish A Book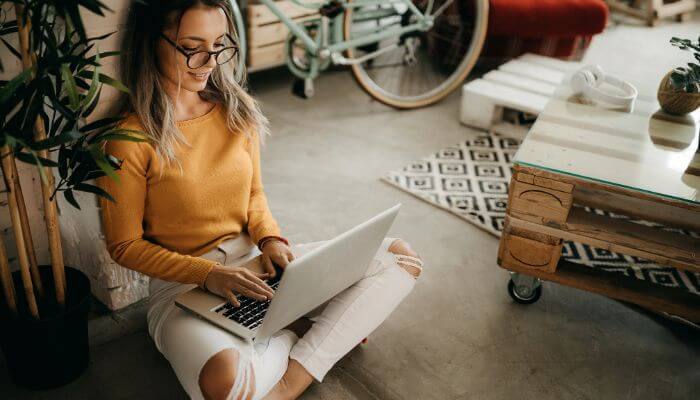 Writing and publishing a book on Amazon is a great way to make $100 a day. Publishing a book requires careful planning, thoughtful writing, and marketing savvy. With the right plan and strategy, you can make money from your book.
The first step in publishing a book on Amazon is to choose your subject. Make sure to pick something you are passionate about and will enjoy writing. To write a successful book, you must have an organized structure and develop a well-crafted plot.
Once your book is written, create a cover design and copyedit it. Make sure to proofread several times. Or reach out to a friend or family member to proofread it. After that, upload the book to Amazon's Publishing platform.
Once it is published, start aggressively marketing the book. Make sure your book looks great and that you have a catchy description. Get reviews from friends and family, and create social media posts about it.
With a bit of effort and creativity, you can make $100 a day with your book. Publishing a book is a great way to earn passive income!
6. Get Cash Back On Your Purchases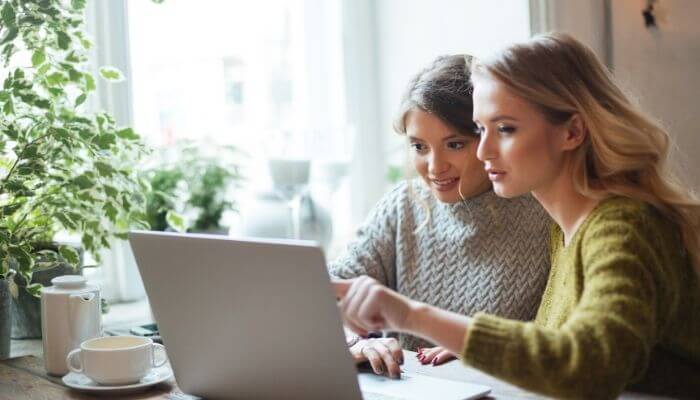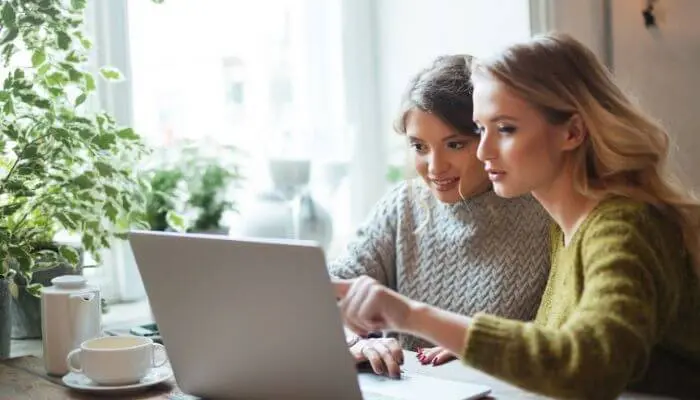 Cash back apps are an easy and convenient way to make extra money. They provide users with cash rewards for shopping at their favorite stores, making everyday purchases even more rewarding.
With cash back apps, you can earn a percentage of your purchase in the form of a cash reward or gift card. All you have to do is link your credit or debit card to the app and start shopping!
Your purchases will be tracked, and you will get some cash back for your purchases.
Three of the top-rated cash back are Ibotta, Fetch Rewards, and Rakuten. If you haven't tried them, you need to!
You can check out my personal reviews on Ibotta and Rakuten here.
7. Walk Dogs In Your Neighborhood
Do you have a love for animals and some extra time on your hands? Consider signing up to be a dog walker or pet sitter with Rover! With Rover, you can make $100 a day by walking dogs in your neighborhood.
It's an easy way to make extra cash while having fun with furry friends. You can set your own schedule, rates, and the types of services you offer so that it fits into your day.
Plus, there are plenty of safety measures in place to ensure that both pet owners and sitters feel comfortable during their experience. So why not give it a try? Make 100 dollars a day with Rover today!
8. Become A DoorDash Driver
Do you want to earn money fast? Doordash is a great way to make $100 a day. DoorDash is a food delivery and takeout delivery service.
As a Doordasher, you can be your own boss and set your own hours while earning money by delivering food from local restaurants. You have the flexibility to work when you want and how much you want since no minimum hours are required for delivery with DoorDash.
Plus, it's easy to get started—all you need is a valid driver's license, insurance, and access to an eligible vehicle or bicycle. With DoorDash, you can start making money quickly as soon as today!
Give DoorDash a try for yourself today and earn $100 per day!
9. Tutor Kids Online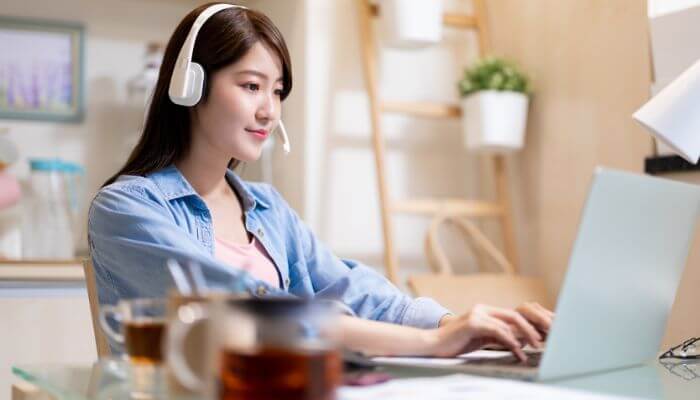 Are you looking for an easy way to earn $100 a day? If so, tutoring online is a great option! With the rise of technology, it's now easier than ever to make money tutoring from home.
You can tutor students in various subjects such as math, science, English, and more. Plus, you have the flexibility to choose when and how often you want to work. So why not give it a try? Make $100 per day by tutoring online today!
You'll want to join an online tutoring marketplace if you have the relevant requirements to tutor online. These platforms will give you access to hundreds of potential students seeking help with their studies.
We highly recommend these tutoring services:
If you're looking for a job where you work alone from home while making 100 dollars per day, definitely take the time to check these tutoring sites.
10. Rent Out A Room/ Space On Airbnb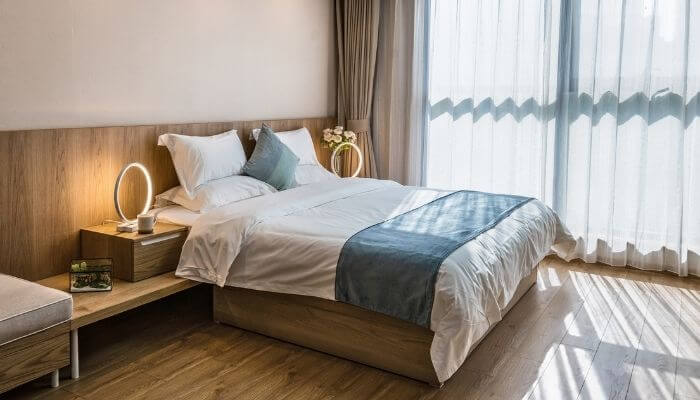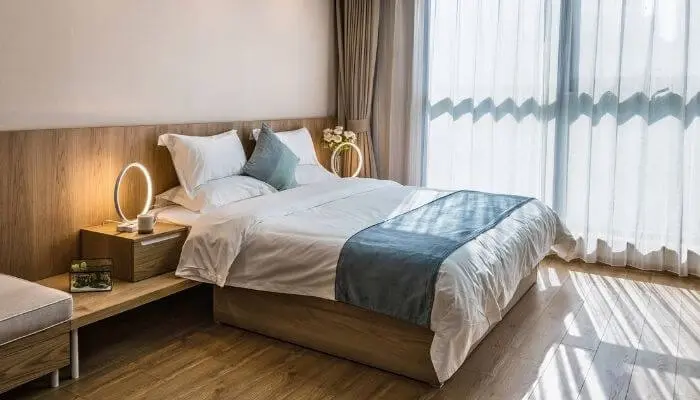 Do you have a spare room in your home that you'd like to turn into a source of income? Listing it on Airbnb is a great way to make money while having control over when and how often people can stay.
With Airbnb, you can easily make up to $100 a day by renting out your space! You'll be able to set the rates, rules, and availability for guests who want to book a stay with you.
Plus, there are safety features in place, so both hosts and guests feel secure during their experience.
Getting started is simple – all you need to do is create an account and follow their guidelines for setting up your listing. Make sure that all of your information is accurate and up-to-date before submitting it for approval. Once approved, you can finish setting up your profile and welcome your very first guests into your home!
11. Deliver Food With Postmates
Have you ever had food delivered to your home? Chances are they were working for Postmates or Shipt. These food delivery services are great ways to make quick cash in your spare time!
Simply head over to Shipt or Postmates and apply to be a delivery driver! When an order comes in, you can accept it and head to your local store to pick it up.
Once you pick up the order, you deliver it straight to the customer's door. This job doesn't require any special skills, and you have the freedom to set your own hours.
Plus, you'll get to meet new people and explore your neighborhood while earning some quick cash too!
If you think this is something you'd be interested in, be sure to check out both Postmates and Shipt!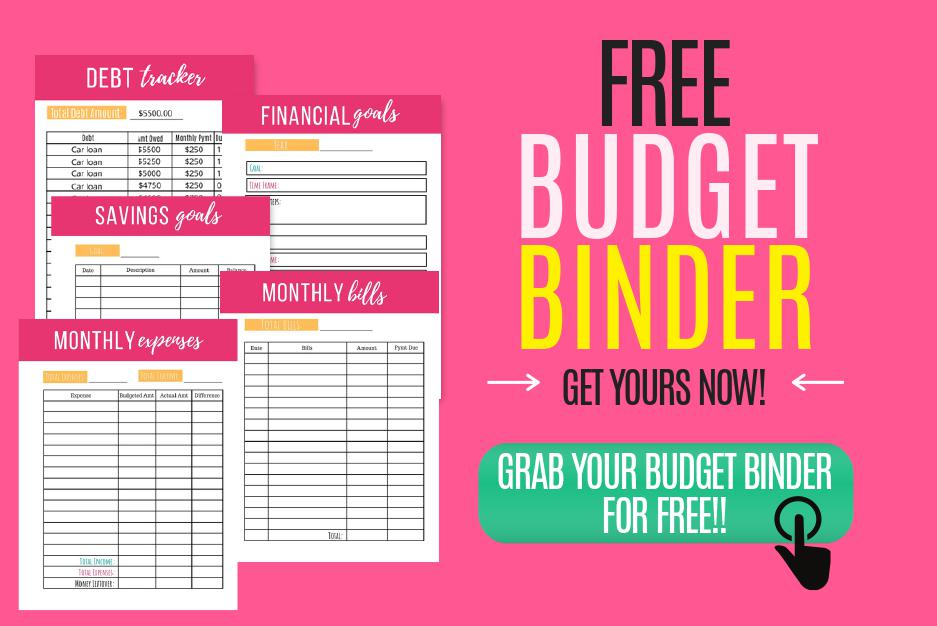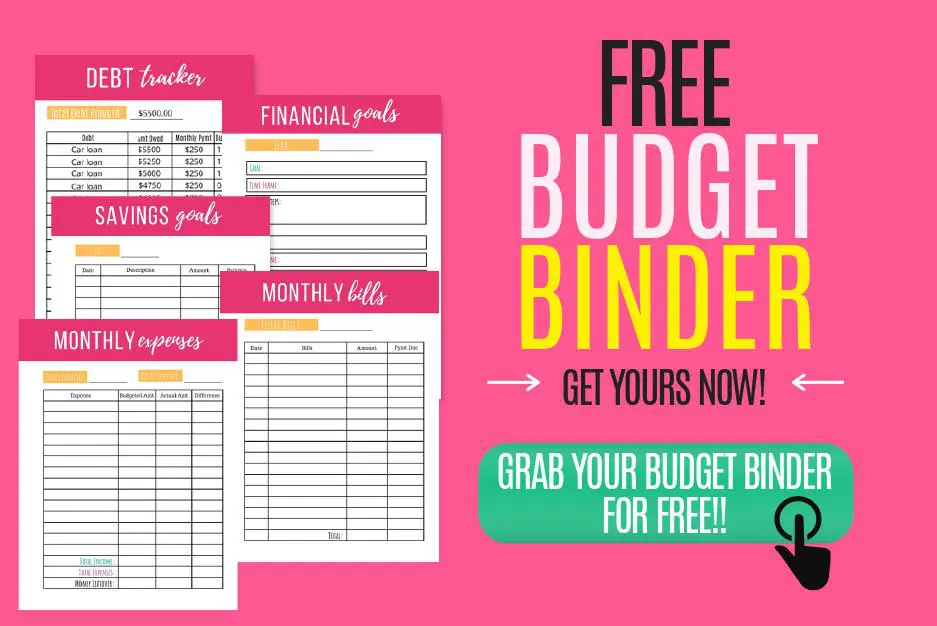 12. Virtual Assistant
Virtual assistants provide a wide range of services to businesses and individuals who need assistance with tasks that they don't have the time or expertise to do themselves.
They can help with everything from:
Scheduling appointments
Managing emails
Researching topics online
Creating content for websites and social media posts
Preparing reports and presentations
Organizing data for analysis—the list goes on!
Virtual assistants are also great for helping out during busy times when an extra pair of hands is needed. With their knowledge and skillset in various areas like customer service, marketing, project management, and more – virtual assistants are becoming integral members of many businesses' teams.
Making $100 a day as a virtual assistant is possible! If being a virtual assistant sounds like something you'd enjoy, check out these top 20 virtual assistant jobs!
Also, be sure to check out this educational article on the steps to becoming a Virtual Assistant!
13. Proofread For Bloggers
Do you want to make extra cash proofreading? If you have an eagle eye for spotting mistakes, you could offer proofreading services to bloggers and other online creators.
As I mentioned above, there is a lot of content being created for blogs, and they need someone like you to check it over for mistakes before it goes live on their website.
You could even use this idea and start your own proofreading business to make 100 a day!
14. Bookkeeping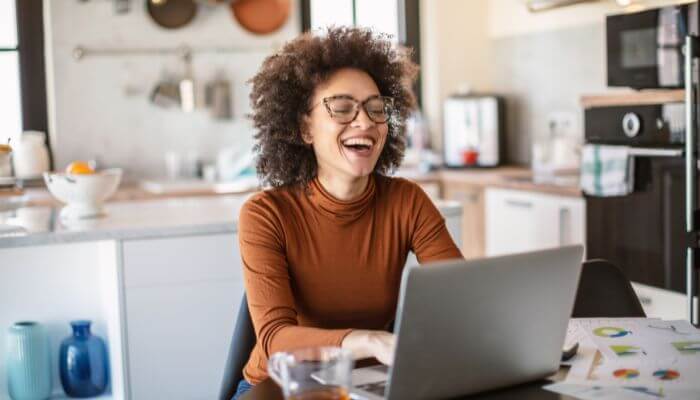 Bookkeeping is a great way to make quick money and can be an ideal option for those who are looking to make $100 a day. It involves keeping track of financial transactions, such as purchases, sales, receipts, and payments made by an individual or business.
Bookkeepers usually work with businesses that need help with their finances but don't have the resources or knowledge to do it themselves. By becoming a bookkeeper, you will gain valuable experience in accounting and finance while also making some extra cash!
Many business owners are happy to outsource the running of their finances so that they can concentrate on other parts.
15. Flip Things For Cash
Have you ever flipped anything for cash? Flippers have made a lot of money by flipping items like furniture, electronics, and clothing for quick cash. All you need to do is find an item that you think can be sold at a higher price than what you bought it for and then make the sale!
Flipping things for cash is one of the easiest ways to make $100 dollars an hour.
There is a certain technique to do this, as some things will sell better than others. We recommend checking out Flea Market Flipper, who does this as a 6-figure business in their free time!
If you love flipping things, check out this free workshop on turning your newfound hobby into a profitable business.
Related article: 30 Best Items To Flip In Your Free Time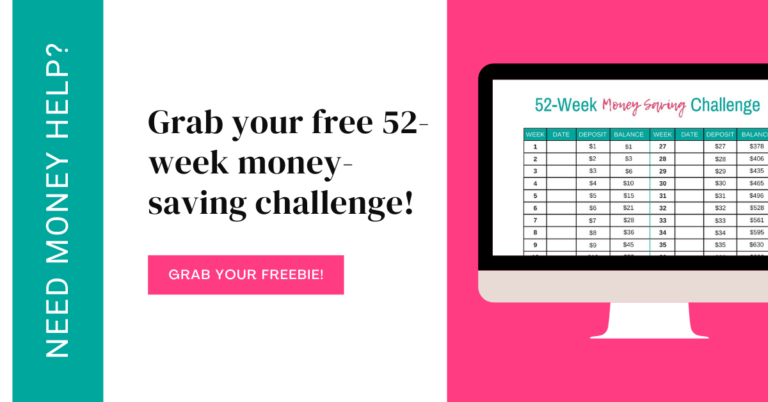 16. Renting Out Your Car
Do you own a car that's just sitting in your driveway? If so, why not make some extra money and rent it out for cash? Renting out your car is an easy way to make $100 a day or more by offering people access to your vehicle.
There are several platforms available online where you can list your car for rent and start earning income from it quickly. You'll be able to set the rental rate, choose who rents it and when, as well as get paid directly into your bank account.
So if you're looking for an easy way to make some extra money, renting out your car might be the perfect solution!
Top sites you can rent your car on:
17. Pinterest VA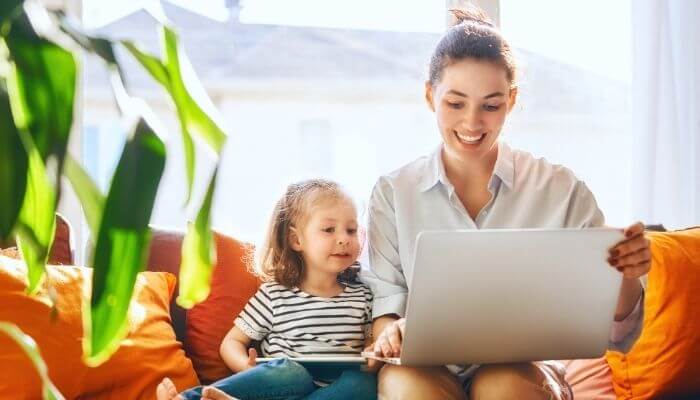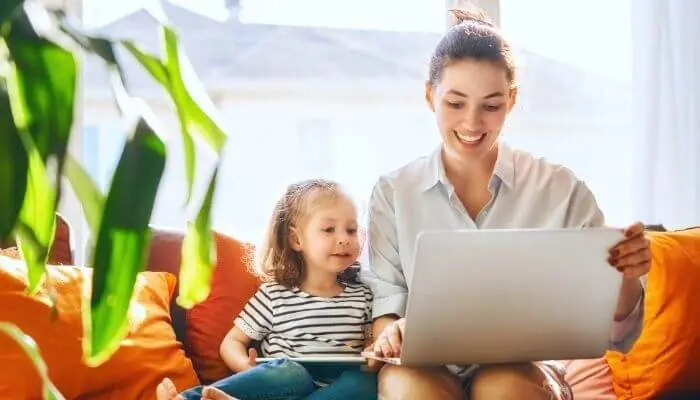 Pinterest Virtual Assistants (VA) are becoming increasingly popular in the online world, as they can help businesses grow their presence and make more money. As a Pinterest VA, you would be responsible for managing the accounts of clients and creating content to drive traffic to their websites.
You will also be required to analyze the performance of campaigns and tailor strategies.
Although the job may be time-consuming, it can also be very rewarding as you get to help companies grow their presence and make money. Plus, you don't need a degree to become one!
I used to work as a Pinterest VA and loved it! As a Pinterest VA, you will need to know your way around Pinterest and Tailwind, as well as be able to create graphics on websites like Canva.
This is such a great job idea for college students or even stay at home moms looking to make 100 a day!
If you are ready to make money with Pinterest, check out this inexpensive Master Course!
18. Become a Nanny
Becoming a nanny or babysitter is one of the best ways to make money. It involves taking care of children and helping them with their daily tasks such as homework, meal preparation, playing, and more. Nannies are usually hired by families on an hourly or weekly basis, depending on the family's needs.
Not only can you make good money as a nanny, but it also allows you to work flexible hours that fit your schedule. Plus, being able to nurture young minds while providing love and support is incredibly rewarding!
So if you have experience working with kids and want to make $100 a day, then becoming a nanny could be perfect for you!
Great places to check for nanny jobs in your area:
Facebook groups in your area
Word of mouth
19. Create a Course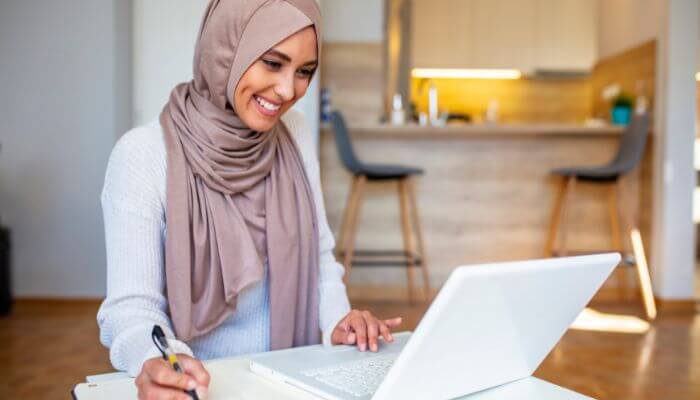 Creating an online course can be one of the fastest ways to earn 100 dollars a day if you have skills that people would pay for.
Don't be put off thinking that you don't have anything to create, as you'd be surprised at what people are willing to buy.
Think about what your skills are; it could be things like:
Gardening
Cooking
Sports
Music
How to get started making money with your own course:
To get started creating your own online course, you'll need first to define your target audience, decide on what topic you'll teach them about, create content for the course (videos or text-based lessons), then promote it through social media platforms such as Facebook, Instagram, or a blog if you have one.
Once you have all of these things in place, you can start monetizing your course by setting up payment portals like PayPal or Stripe so that customers can purchase access to it easily. You can upload your course to sites such as Udemy and Skillshare or on your own blog or website.
With work and dedication, anyone can make their dreams of earning $100 a day come true!
20. Photography
Making 100 dollars a day will be easy if you grow your reputation as a photographer.
There are many profitable niches such as weddings (you can easily get $100 a day from this!), baby/family portraits, real estate, luxury cars, etc.
You can even sell your images as stock photos! Check out these best apps to sell your pictures!
21. Social Media Manager
Being a social media manager involves managing social media accounts for businesses on popular platforms such as Facebook, Instagram, Twitter, and YouTube. You will be responsible for creating content, engaging with followers, responding to comments and messages, monitoring analytics, and more.
The ability to multitask and stay organized are essential skills needed in order to succeed in this role. Additionally, having knowledge of current trends and being able to think outside the box when it comes to creating content can help you stand out from other social media managers.
With the right strategies and dedication, becoming a successful social media manager is totally achievable!
22. Sell things on Etsy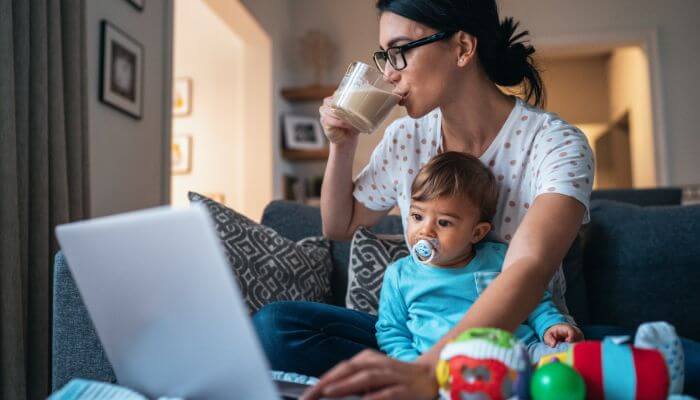 Etsy is a huge marketplace that is well-known for handmade items. You can sell many things sell on Etsy, such as furniture, jewelry, dolls, greeting cards, pottery, craft supplies, and printables.
There is something for everyone on Etsy. If you're looking for an easy way to start making money online and want to join the millions of other entrepreneurs who have found success with this platform, here are some tips for getting started.
How to make money on Etsy:
1. Make sure your products are unique and creative – Make sure you stand out from the other sellers on Etsy by creating something that captures people's attention. Whether it is a new spin on an old product or an entirely original design, put effort into making quality items that stand out.
2. Make sure your items are accurately priced – Make sure that you are offering fair prices for the items you are selling. There is no point in charging too much as it will drive away potential customers, and there is no point in charging too little as it will mean you won't make any money.
With the right strategies, dedication, and hard work—you can easily achieve this.
Head over to Etsy and open an account and start your shop today!
Related article: Gold City Ventures: Etsy Printables Review
23. Wrap Your Car
Did you know that you can get paid to wrap your car? That's right, and companies will pay you to drive around with their ads on your vehicle.
Not everyone qualifies, so make sure you check – they generally want to make sure that you drive your car a lot in a busy area, though.
To get started:
Find the right company to work with. Here are a few that are popular.
Always make sure you check that the company you go with is legitimate. You should never have to pay money to have your car wrapped.
---
Related article: 7 Awesome Ways To Get Paid To Advertise On Your Car This Year
---
24. Get Paid To Workout
There are so many apps out there that will pay you to workout – yes, really! This is especially great news if you already workout because you could be getting paid for something you already do!
Popular workout apps are:
Sign up with one of the workout apps above to get paid to workout!
25. Become a Secret Shopper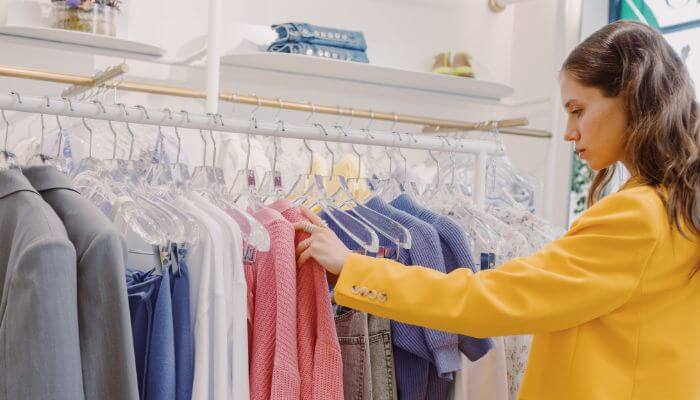 One of the most fun ways to make some extra money is being a secret shopper, also known as a mystery shopper. Mystery shopping is where companies give you a task to carry out as a secret customer, and then they pay you for it.
This could be something as simple as purchasing something and reporting back on how the workers handled the transaction.
Top secret shopping companies include:
Also, make sure you try out these other mystery shopping companies!
26. Get Paid To Watch Videos & Play Games Online
If you want to find some ways to make money from your home, you could get paid to watch free videos and games online.
A good place to start is with these top survey sites. Once you sign up, log in and start watching videos and games of your choice. Then get paid in gift cards and PayPal cash!
These are our favorites:
Related: 23 Games Free Game Apps That Instantly Pay to PayPal
27. Sell Your Stuff
A go-to way to make $100 a day is to start by selling the stuff you don't use. We like to think that we don't have that much-unused stuff around your house, but you'd be surprised!
This is a great way to declutter your home too. Look around your home. Do you have clothes, furniture, or other items you don't use? If so, put it up for sale.
We love these sites for selling used items:
If all else fails, have a garage sale.
28. Pick Up a Part-time Job
It sounds obvious, but what about getting a part-time job? If you have time and no commitments, think about getting an extra job.
There are lots of things that you can do, depending on where you live.
29. Do Multiple Side Hustles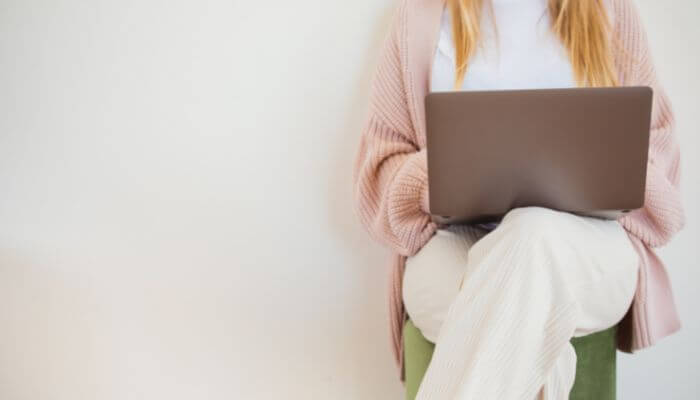 If you are looking to earn $100 each day, multiple side hustles might be one of the most effective strategies. Anyone can make an extra income by taking on a few side gigs in addition to their day job.
Whether it's freelancing online, creating products to sell, or delivering groceries around town. There are limitless opportunities available for those who want to increase their income.
Make 100 Dollars a Day – Final Thoughts
After laying out various ways to make $100 a day, it's clear that no matter your background, experience, or passion, you can find a way to make money each day. Whether you're an artist looking to turn her craft into an income stream, a digital-savvy entrepreneur leveraging the power of the internet to drive profit, or even just someone looking to get creative with monetization methods for activities you already enjoy doing – the possibilities are endless.
With that said, it's time to get started on your journey toward making $100 a day! Undoubtedly, it will take some hard work and dedication, but by following through on this goal, there will surely be rewards along the way.
So get inspired by all of the potential opportunities out there and set yourself up for success by taking advantage of this knowledge and beginning your path towards making 100 dollars every single day! And if you are lucky, you might even make $200 a day!
If you enjoyed this article, save it for later, and join me on Pinterest for money-making job ideas.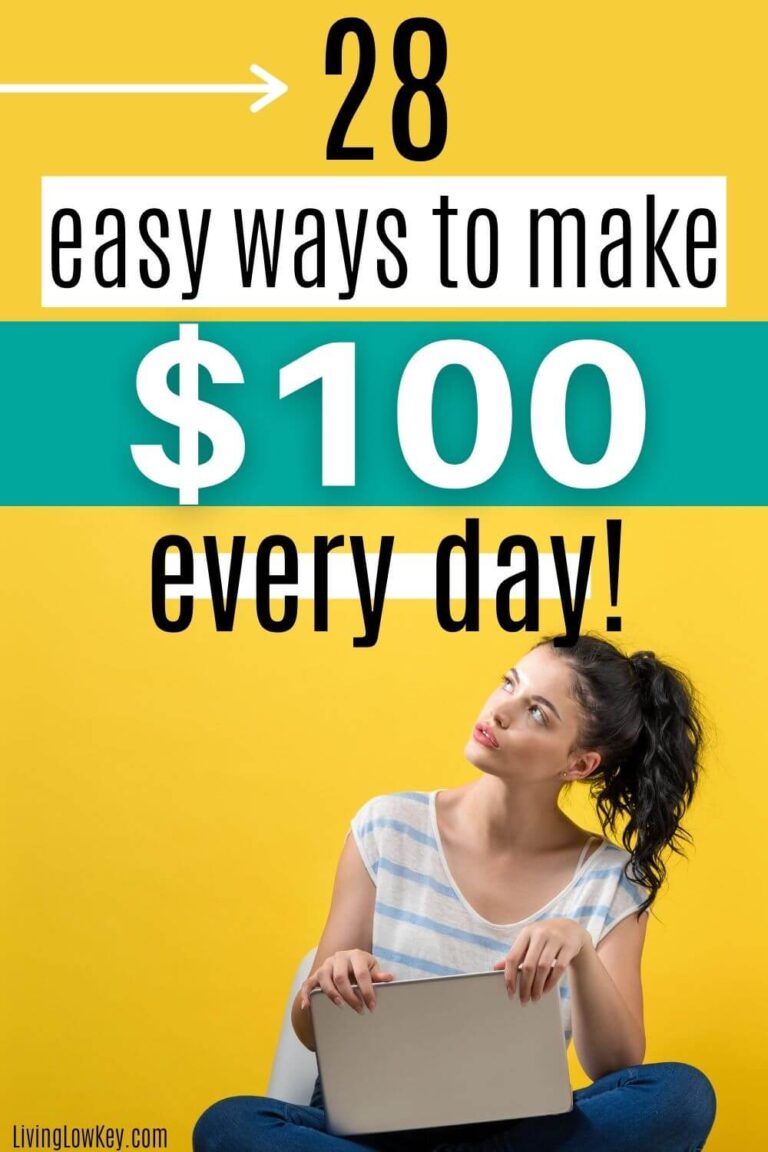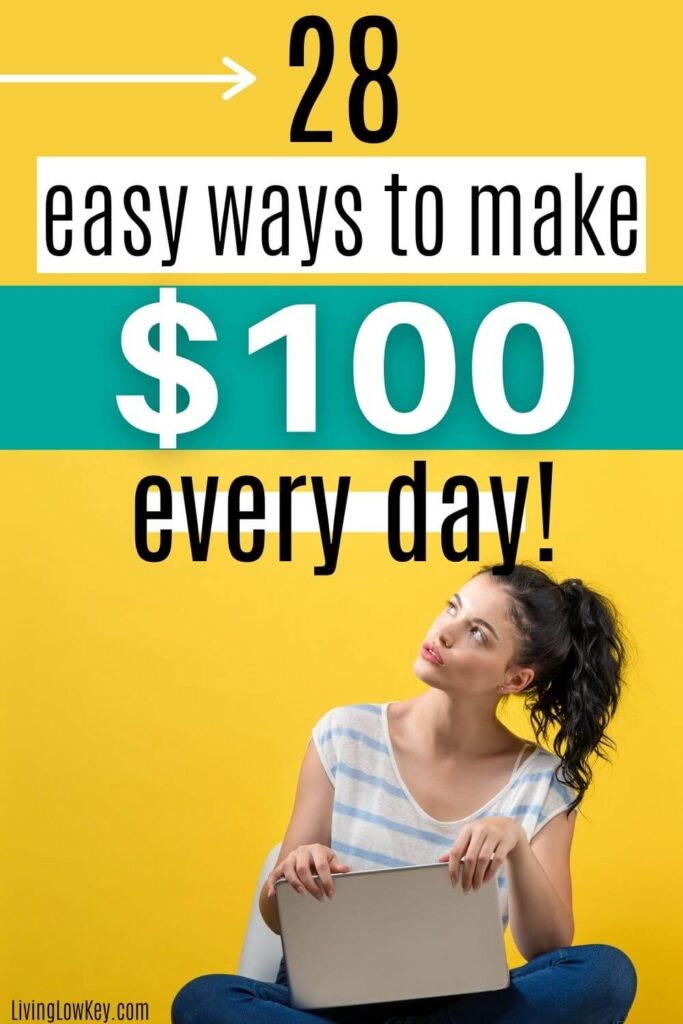 ---
Related articles: