Are you an avid Target shopper like myself? If so, I'm here to show you how MASTERING THE CARTWHEEL APP AT TARGET can save you money each time you shop.
Yes, I'm talking about putting money back in your pocket, every time you shop!
If you've seen people scanning their groceries, clothes, home decor or other essentials with their phone. Chances are they are about to score awesome deals on what they have in their cart.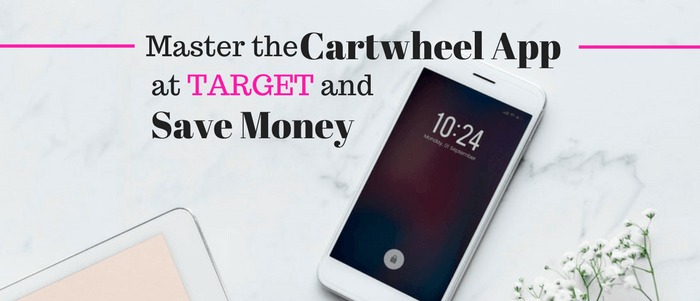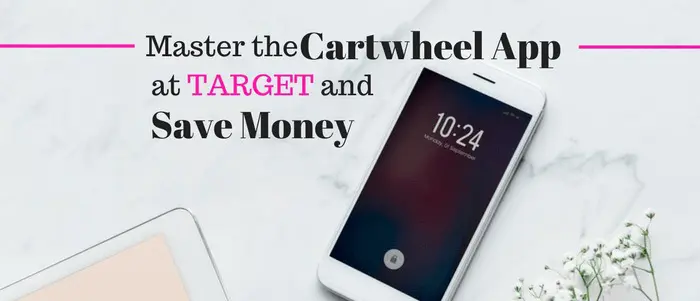 What do you think, are you ready to score big on the items you buy at Target? If you haven't mastered the Cartwheel app you need too.
Let's maximize your savings on your next trip to Target!
MAXIMIZE YOUR SAVINGS WITH CARTWHEEL
Grab Your FREE Budget Binder Today!
Start saving more money and pay off your debt with this FREE Budget Binder
How Does Target Cartwheel Work
The CARTWHEEL APP is one of the easiest ways to save money at Target, so I'm here to show you what all the rave is about!
The app offers savings anywhere from 5-50% off your favorite products! Yes, you can score up to 50% off on stuff you LOVE with the help of this app.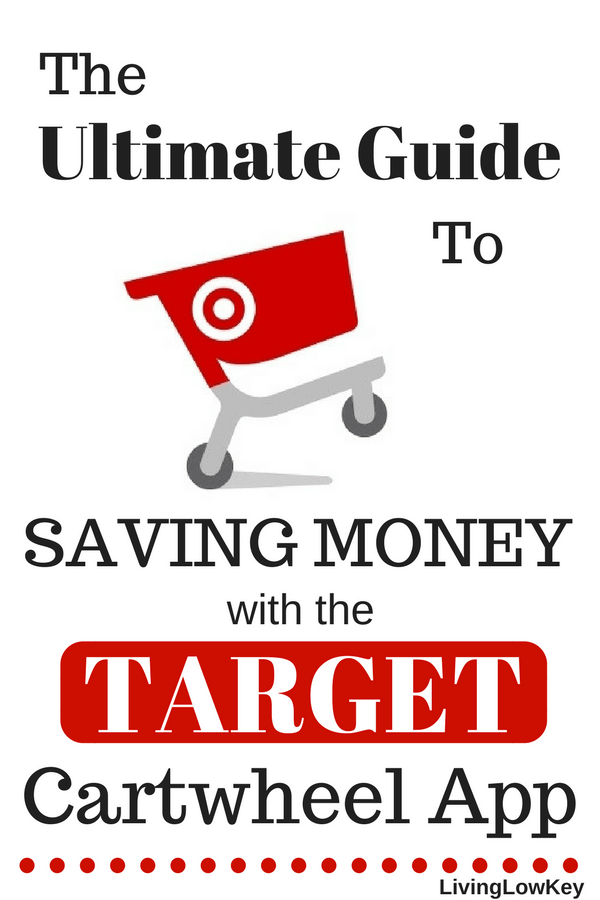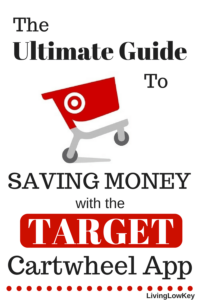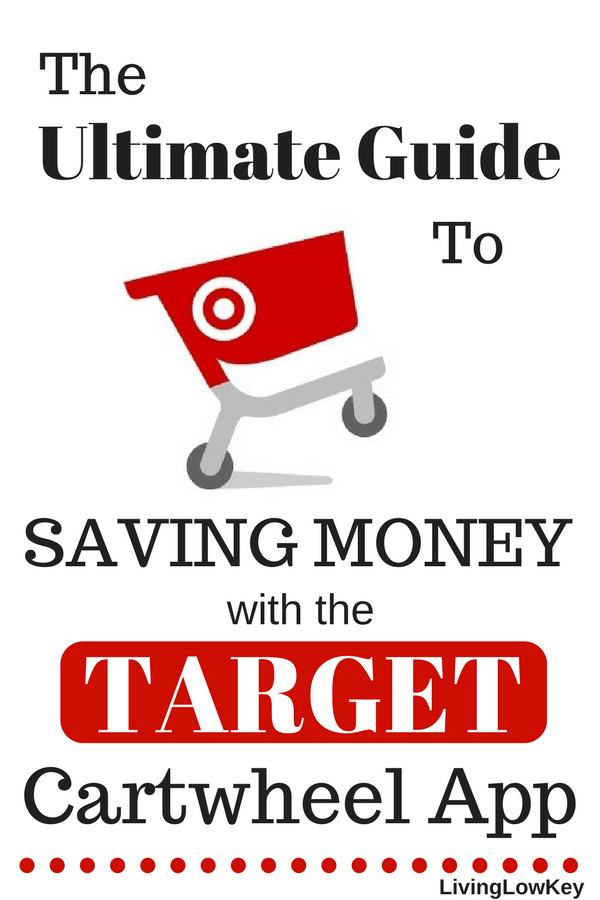 The best part is… Cartwheel has a little something for everyone on their app. Which means lots of savings!!
Here are some of the categories of savings you can score on Cartwheel:
Apparel
Baby
Beauty
Electronics
Food
Health
Home
Household Supplies
Pets
Toys and more
If you want it they have a category for it!
Related Posts:
How To Use Target Cartwheel App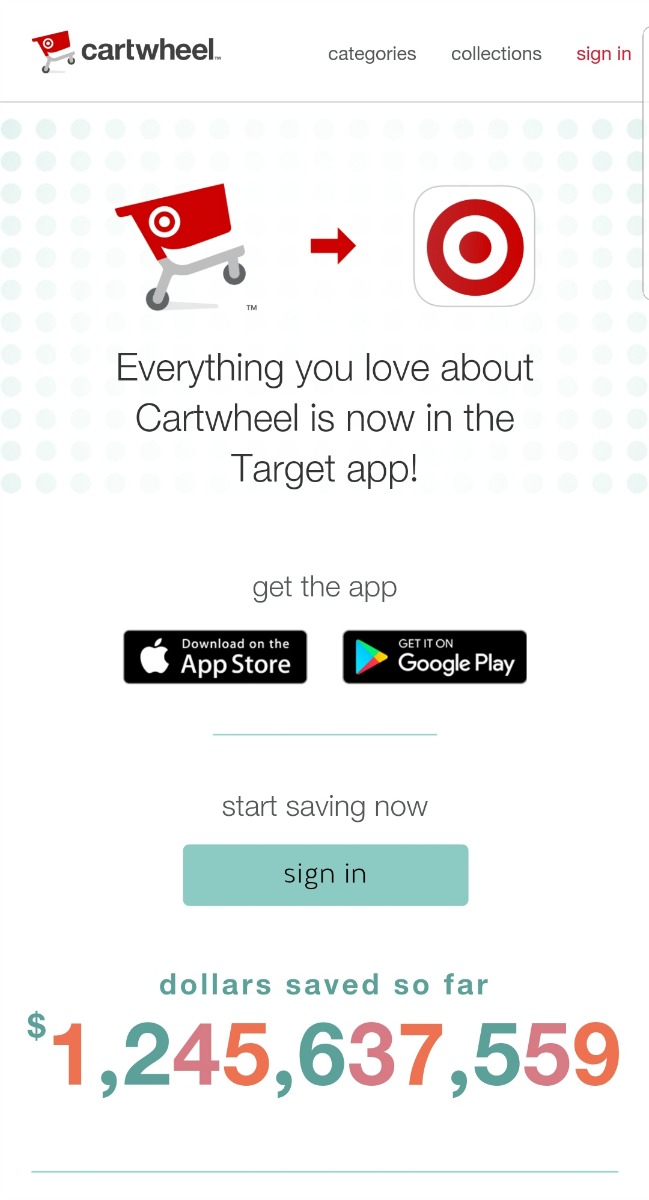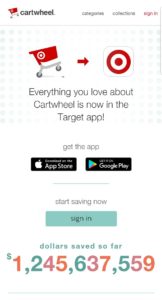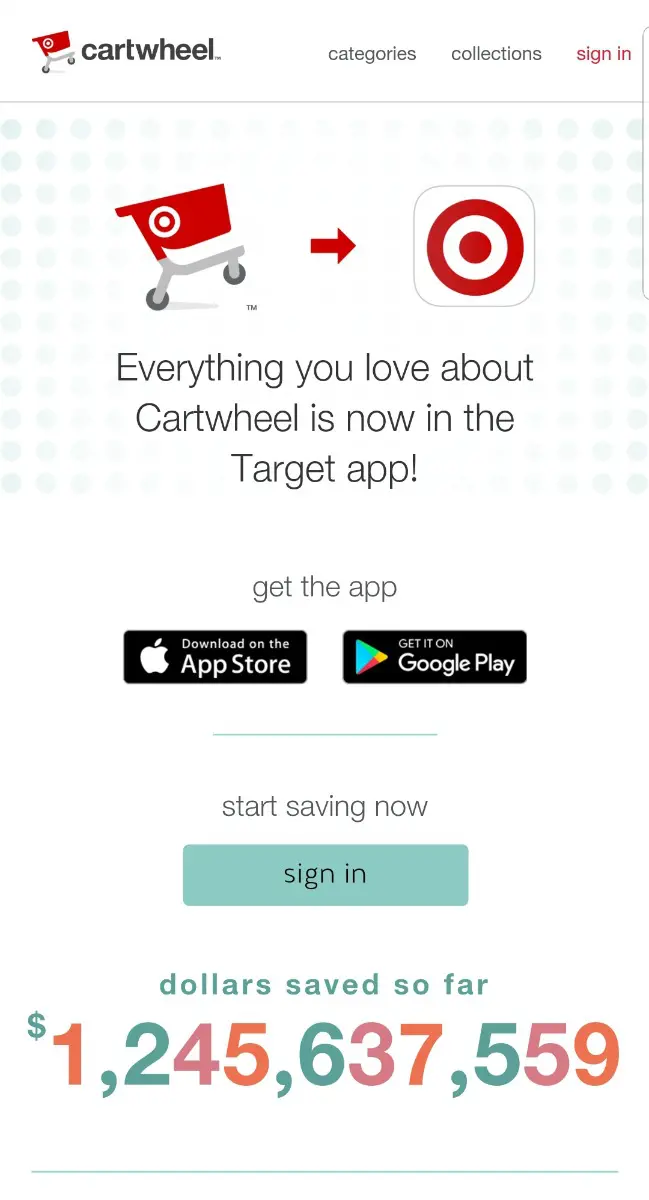 To start, head over to the Target Cartwheel. From there, click to download the TARGET APP. I highly recommend adding the app to your phone. This way you can conveniently pull up Cartwheel with the click of a button.
I keep my Target app on my front screen so I have easy access to it.
OLD USERS – I'm talking to those who haven't used their "Cartwheel app" for over a year. They have since changed the app. You now access Cartwheel through the Target app. So delete your old app and download the new Target app.
Once you have downloaded the app you'll have to sign in!
Sign In With Target Or Create A New Account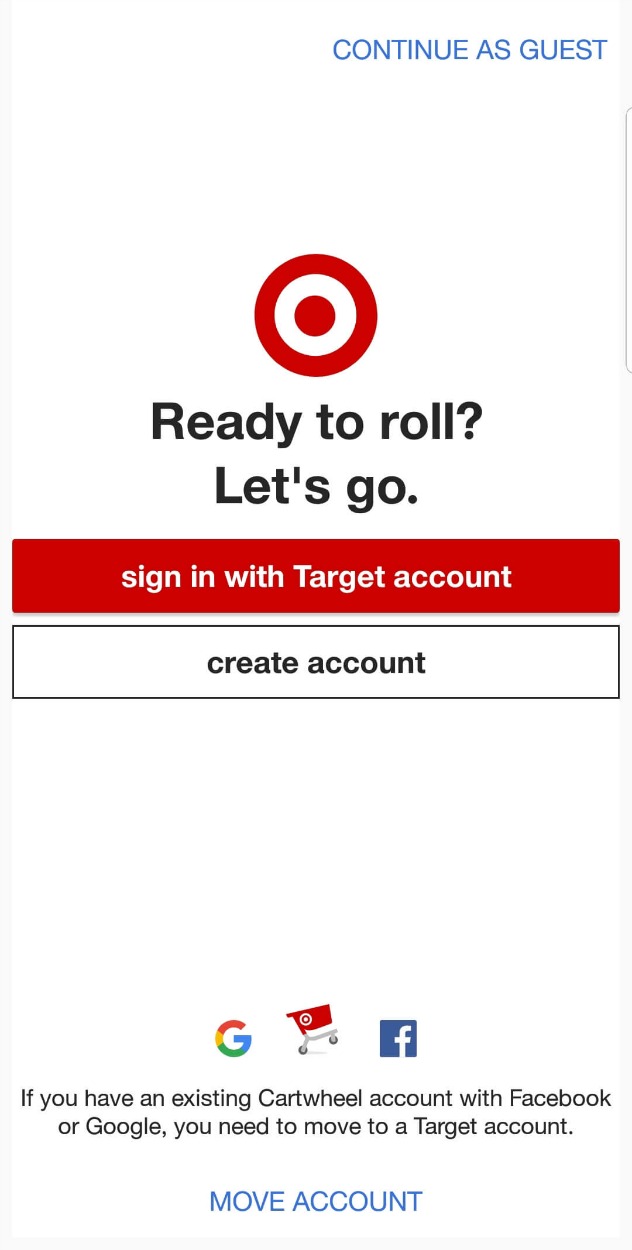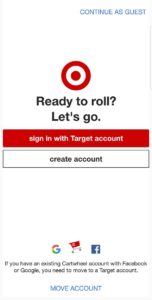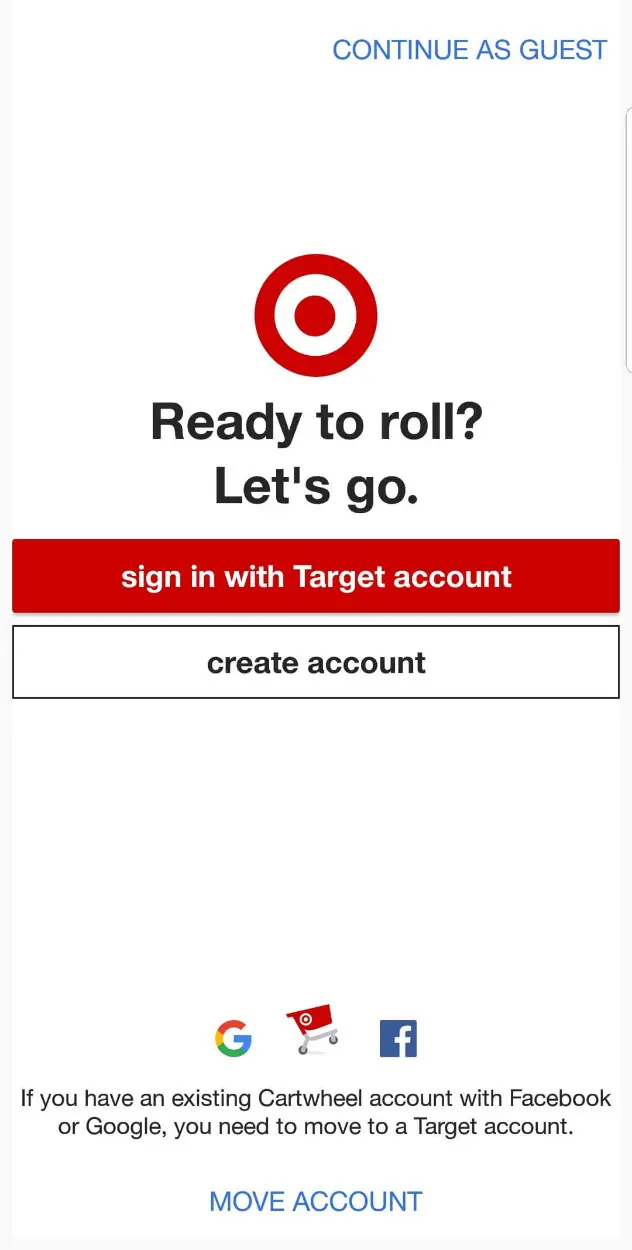 Do you currently have an online account with Target? Once you click "sign in" you will have the option to "sign in with Target"… if you already have an account this makes signing in really easy.
If you are a first-time user of Target online or Cartwheel you will have to create a new account. This literally takes 5 seconds to do! All you need to do is provide your email, first name, last name, and a password.
Its super self-explanatory!
Make sure you to write down your username and password just in case you get logged out of your app at any time.
I've been in the checkout line before and for some reason, I got signed out of my account and couldn't remember my account information.
Which means I lost out on some awesome savings.
Future money saving tip (learn from my mistakes)- If something like the above happens to you, where you aren't able to access Cartwheel at the time of checkout… or if you forget your phone at home. Head back to Target and visit the Customer Service desk with your phone and receipt and they'll reimburse you for the savings you missed out on.
Browse The Cartwheel App For Awesome Deals
Once you are logged into your Target Cartwheel app you'll have the option to shop at Target and view the weekly ads. I always glance at the ads just to see if anything on my list is on sale.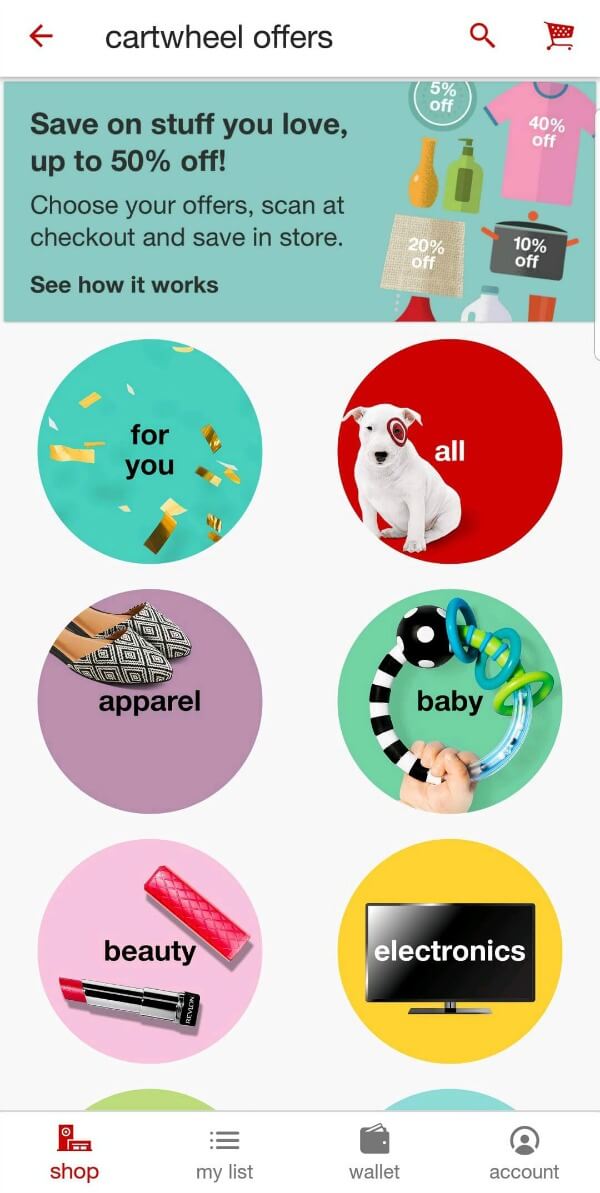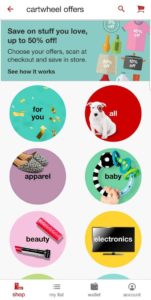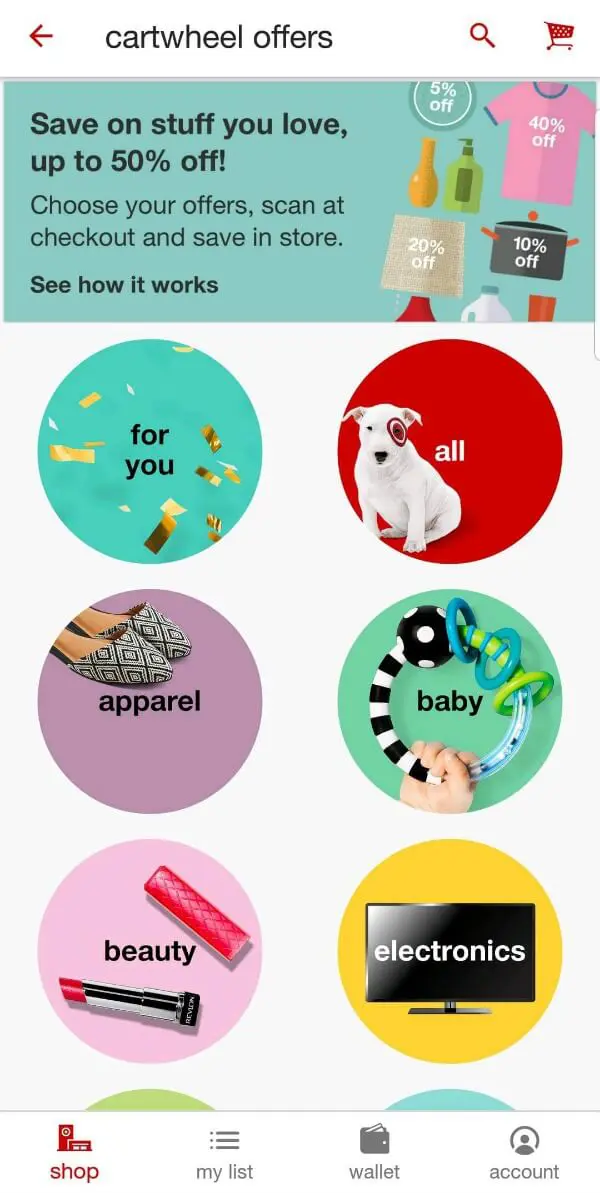 Or just go ahead and click "cartwheel offers" and start browsing the app for the best deals.
Once you're in, you have the option to click on which category you are interested in. For example, I do a lot of grocery shopping at Target… Therefore, most of what I need would fall under the "food" category.
Now its time to search for what's on your list!
When you see something you want, click the + sign. A check mark will appear meaning you added it to your shopping cart.
Continue doing this until you looked through all the items. This may take a few minutes, that's why I do it at home before I go to the store..if I get the chance to.
How I Recommend Using The Target Cartwheel App For Grocery Shopping
Sit down and write out your list of things you need AT HOME
Take out your handy dandy phone and pull up the Target Cartwheel app
Look through the app and see what they have that is already on your list – I don't buy items just because I can get a good deal. I stick to my list or I'd be back in the same predicament of spending more than I had planned.
Now, when I head to the store I double check the app to make sure I am buying the right brands and sizes to get the discounts etc.
This is super easy. This way I spend less time at Target trying to add stuff to my app.
This is a huge time saver if you have kids with you!
Select The Offers Using The Barcode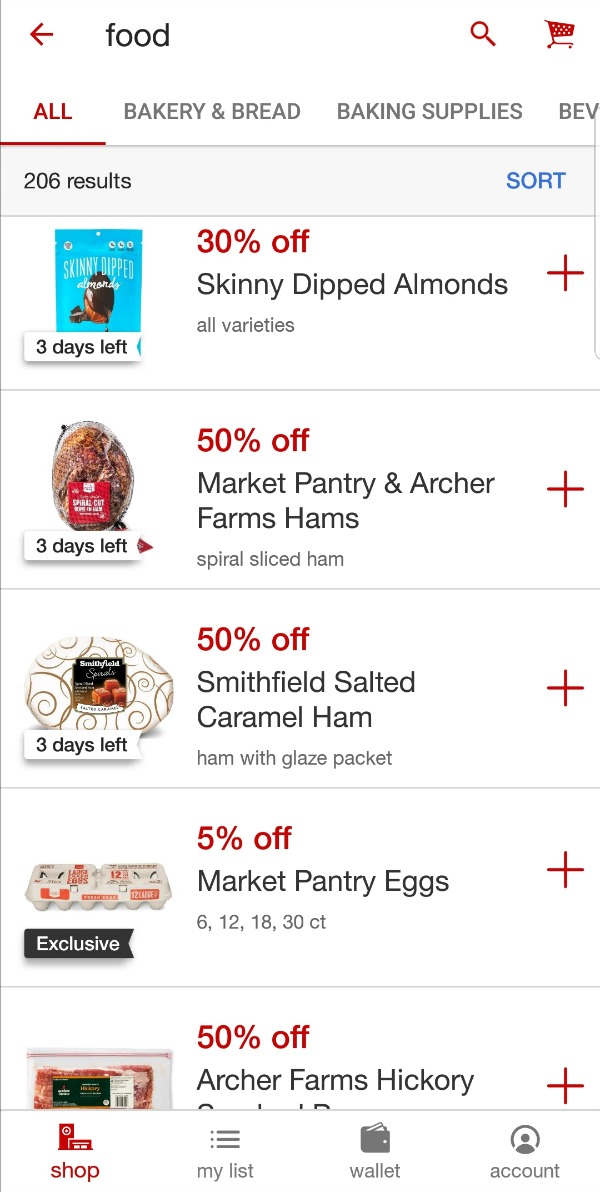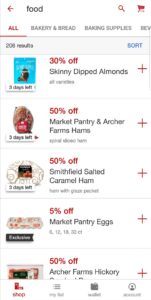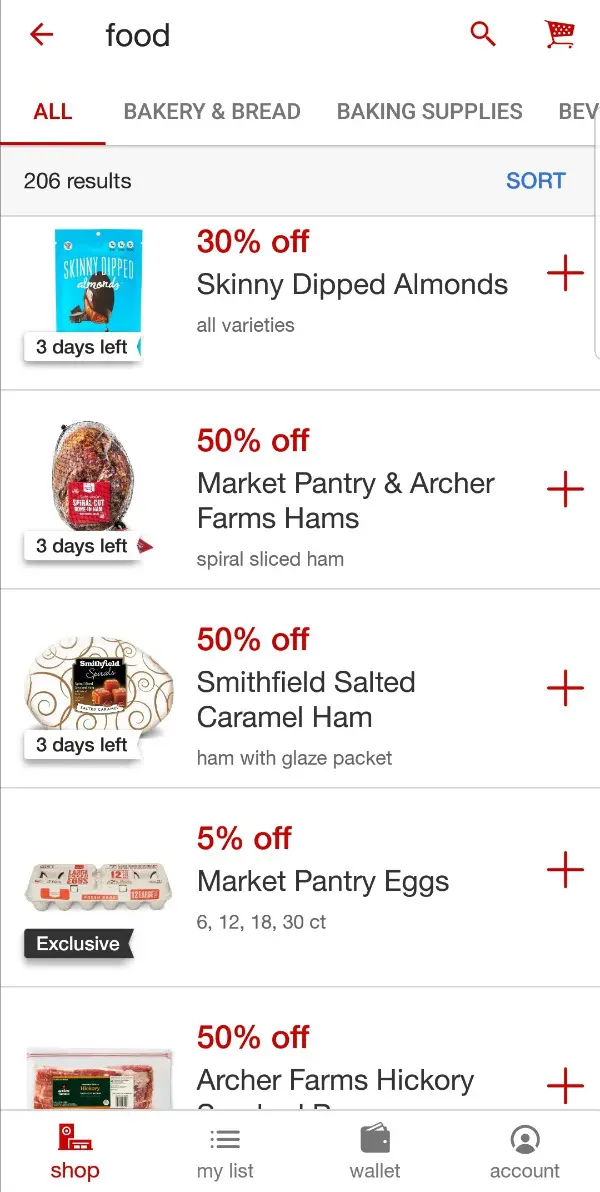 Offers do expire so you need to make sure to watch out for that. For example, right now you can get 50% off market pantry farm hams. Below the picture is a tiny little sign that says 3 days left. This means in 3 days this discount coupon expires.
What do I do if I find an item at Target and I want to see if there is a Cartwheel coupon for it?
In the upper right corner, you will notice a barcode.
Click the barcode!
This is the FASTEST way to tell you if there is a coupon or not. You can also look up items by clicking the magnifying glass on the top right.
This is how I use the Cartwheel App on one of those not planned Target trips.
Helpful Hint – If you're unsure of the price of an item and you don't want to spend time searching the store for a scanner. Pull out your phone and use the same barcode method I mentioned above to scan the item.
It will tell you the price of the item in hand… you're welcome!
Before I put an item in my cart I scan every item. One by one! It's quick, easy, simple and SAVES MONEY.
Some people scan their items when they are checking out as well. Just find a method that works best for you.
I've got quite a few huffs and puffs in the past from impatient people standing in line behind me when I try and scan my items at the checkout counter… Lovely I know. So most of the time I just do it before I reach the checkout.
Checking Out Using The Cartwheel App At Target- This Is Where The Magic Happens
THIS IS WHERE THE MAGIC HAPPENS PEOPLE. Seriously though!
While the cashier is scanning your items pull out your phone and click "wallet" which is at the bottom of your Target Cartwheel app.
A barcode will appear. Let the cashier scan it and walla.
Money back in your pocket.
For even MORE SAVINGS, Target and Manufacturer coupons can be added on top of Cartwheel.
If you like couponing, this will save you a lot of money. I seriously couldn't be happier about this.
I'm on a roll here, so I might as well let you in on my secrets and tell you how I SAVE EVEN MORE AT TARGET!
Use The Target REDcard For Even More Savings
Sayyyyy what!! The savings just keep coming! When you sign up for the Target REDcard (debit card) you get 5% back on each purchase.
How does the Target debit card work (this isn't a credit card so don't mistakenly sign up for their Target Credit Card):
Sign up in store with a blank check or online HERE
You will get your debit card in the mail within 10 business days
Every time you shop at Target use your Target Redcard debit card and receive 5% off each purchase
The Redcard debit card pulls your money right from your account like your normal debit/check card would
You can use the REDcard with Target coupons, Manufacturer coupons, and Cartwheel.
YES, THAT'S 4 WAYS TO SAVE AT TARGET
Head over to Target REDcard to sign up so you can start saving even more money on each purchase!
Save Money At Target With The Ibotta App
Just when you thought the savings couldn't get any better!
Guys, Ibotta is my all time favorite app for saving money at all my favorite stores, such as Target, Khols, Walmart, Dollar General, Walgreens and more. Its attached to over 300 different chain stores.
But I use it the most at Target!
Ibotta takes 5 seconds to sign up. Before I head to Target to do my shopping I glance through Ibotta to see if they have anything that I'm about to buy, usually, they do.
After my shopping trip, I go through Ibotta and make sure I didn't miss offers for any of the items I just bought. It's laid out similar to Cartwheel.
Take a picture with your receipt, push send and you are done. The savings will be sent to your Ibotta account by the following day.
Money Saving Tip – Ibotta has a little coupon you can select and every time you buy groceries from Target, even if it's just one item they give you $.25 per receipt.
So I scan every receipt from Target with my Ibotta app because I usually never leave the store without one item from the grocery section.
Use our link to sign up and receive a $10 sign up BONUS today!
So what do you say? Are you ready to master the Target Cartwheel App?
SIGN UP FOR THE TARGET CARTWHEEL APP TODAY!
Have you found other ways to save at Target?
Related Articles:
[disclosure]
Grab Your FREE Budget Binder Today!
Start saving more money and pay off your debt with this FREE Budget Binder