Are you looking to make a change in your life and live more frugally or thrifty? If so, then this blog post is perfect for you! Living a frugal lifestyle can have many benefits: more money saved, less stress, and greater freedom. But what's the difference between being "frugal" and being "thrifty"?
In this article, we will go into detail about the distinctions between these two ways of living as well as how to properly introduce them into your daily life.
Let's get started!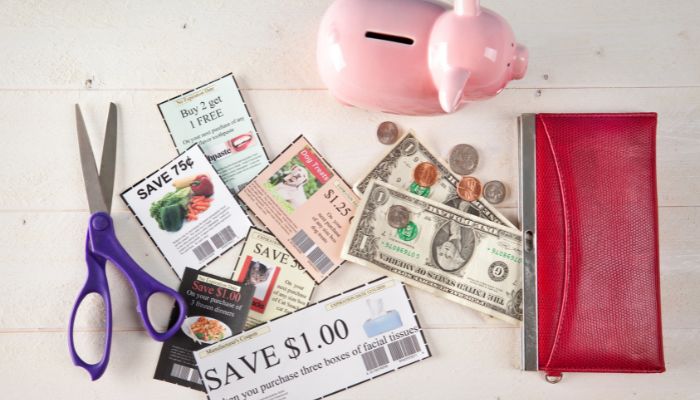 What is Frugality?
Frugality is a lifestyle choice that revolves around the idea of limiting spending and emphasizing being resourceful with one's money. It typically involves cutting out unnecessary items from your budget and reducing monthly expenses as much as possible. This could mean anything from making meals at home rather than eating out to buying used or second-hand items and avoiding impulse purchases.
Examples of frugal living:
Choose a lower-cost option when buying something
Avoid buying unnecessary items
Start a budget and stick to it- grab our free budget binder
Shops at discount stores
Uses the library instead of buying books
Try to reduce energy consumption by unplugging electronics when not in use
Puts away a small amount each month for savings, even if only a few dollars
If you are interested in frugal living, make sure you go check out these 50 frugal living tips!
What is Thrifty?
Thriftiness, on the other hand, is more of an attitude towards money. It involves using money wisely and attempting to get the most out of every purchase. This could mean anything from comparison shopping to finding deals and bargains. Thrifty people also tend to be very mindful of their spending habits and are willing to save money wherever they find a good deal.
Examples of living thrifty:
Embrace do-it-yourself projects such as making gifts or decorating instead of buying them pre-made
Make use of coupons and discounts when shopping for big purchases
Spend time researching the best prices and discounts when shopping for big purchases
Thrift shop when possible
Doesn't pay full price for anything
Always looking for the next good deal
Is there a difference between thrifty and frugal?
Although these two lifestyles have similarities, they both serve different purposes. Frugality is focused on cutting back unnecessary items in order to live a more minimalistic lifestyle, while thriftiness focuses more on finding the best deal possible for each purchase.
While frugality can help you save money, thriftiness gives you the opportunity to get more value out of your purchases.
Benefits of Being Frugal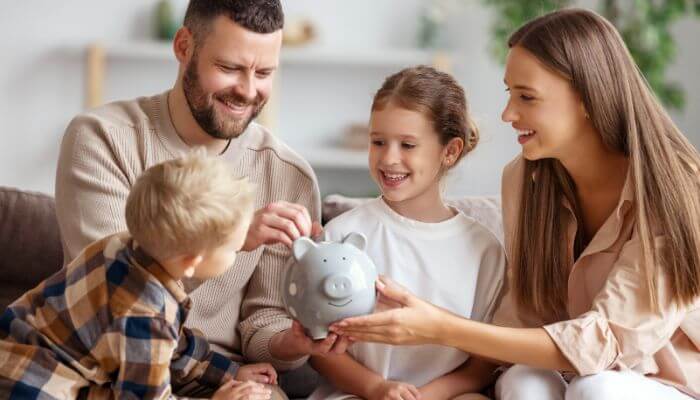 Being frugal can have many benefits and often leads to a more secure financial future. One of the most important benefits of being frugal is that it allows you to save money, which can be invested in other areas such as retirement, emergency funds, and investments.
Additionally, living frugally can also reduce stress over bills and other expenses, as you are more aware of how much money is coming in and going out.
Benefits of Being Thrifty
Being thrifty can also have benefits and often leads to more money saved. By being mindful of your spending habits, you are able to get the most out of every purchase while still saving money.
Additionally, thriftiness can help you find better deals on items you may be interested in purchasing and allow you to save even more money.
Whether you decide to become frugal or thrifty in your life, the important thing is that you do what works best for you. If living thrifty seems like something you want to try, give it a go!
Tips for Incorporating Frugality or Thriftiness into Your Life
Making the switch to a frugal or thrifty lifestyle can be daunting, but it doesn't have to be! If you are ready to be a thrifty or frugal person. Here are some tips for successfully incorporating frugality or thriftiness into your life.
1. Make a budget and stick to it
Frugal people have a budget! Making a budget is an important step in incorporating either frugal or thrifty habits into your life. A budget can help you keep track of your financial goals by monitoring where your money is going each month and setting limits for yourself.
Here are four easy steps to starting a budget:
-Get organized. Before making any decisions, make sure you know exactly what income and expenses you have. Write down all of your income sources and list out all of your fixed expenses like rent, utilities, car payments, and groceries.
-Create a plan for spending and saving. Once you've established what your income and expenses are, it's time to create a plan for how to spend your money each month. To do this, be sure to grab our expenses tracker. Consider creating separate categories for needs, wants, and savings. Allocate a certain percentage of your income to each category so that you are sure to stay on track with your goals.
-Set financial goals. Setting financial goals is an important part of budgeting and living frugally and thriftily. Think about what long-term and short-term goals you have for your finances. This can include paying off debt, saving for a down payment on a house, or even taking a dream vacation.
-Track your expenses and review them regularly. Tracking how much you're spending every month is important to make sure that you stay on track with your budget. Set up a system that works for you, whether it's manually writing down your expenses or using budgeting software to help track them. Also, be sure to check out these budget apps for couples!
2. Make your own meals at home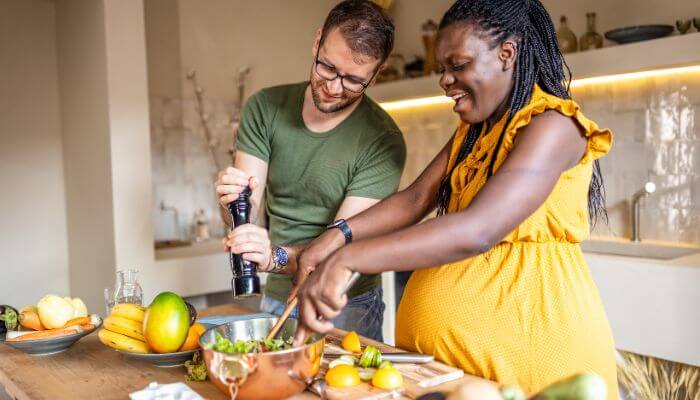 A frugal person often cooks meals at home! Why? Because they know it will save them money! Cooking meals is one of the best ways to save money and also may help you eat healthier as well!
Eating out often can add up quickly, so try and find ways to make eating at homework, even on your busy days.
Using a crockpot or instant pot to cook dinner is a great way to make sure dinner is always ready – be sure to check out these cheap instant pot meals! Also, try and find frugal meals you can make in large batches and freeze them for later.
3. Shop second-hand at thrift stores
A thrifty person always hits up second-hand stores before shopping elsewhere, as thrift stores are a great way to get better deals on items you may need.
And when you are done wearing clothes or outgrowing them, frugal people always get cash for their clothes by selling them to a second-hand shop or on Facebook Marketplace.
4. Comparison shop
A thrifty person always takes the time to score the best price ever. Try comparing prices and finding the best deals for items you are interested in purchasing.
5. Utilize coupons and discounts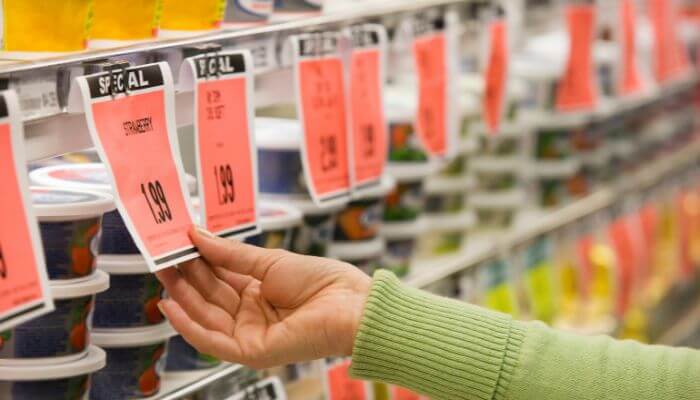 Thrifty people are always on the lookout for coupons or discounts that can help you save money when shopping. When shopping for food, they try and buy generic when they can, as generic is usually the lowest cost item.
For example, I love Target's generic brand when I'm grocery shopping. It tastes the same as the rest, but it's cheaper, so I'm keeping more of my hard-earned money in my pocket!
6. DIY whenever possible
Instead of buying something, try to find a way to make it yourself. This can often lead to a cheaper and more rewarding experience.
Also, fix things yourself. If something breaks, find a way to fix it yourself. Try to re-purpose things yourself as well, and make sure to check out items you can flip for a profit! Youtube has a tutorial for just about everything.
7. Find ways to save money more money
Saving money is a big reason why people choose to live a frugal lifestyle. Whether it's by comparison shopping, using cashback apps, or taking advantage of sales and discounts, finding ways to save money can be a great way to practice living frugally or thriftily.
8. Meal plan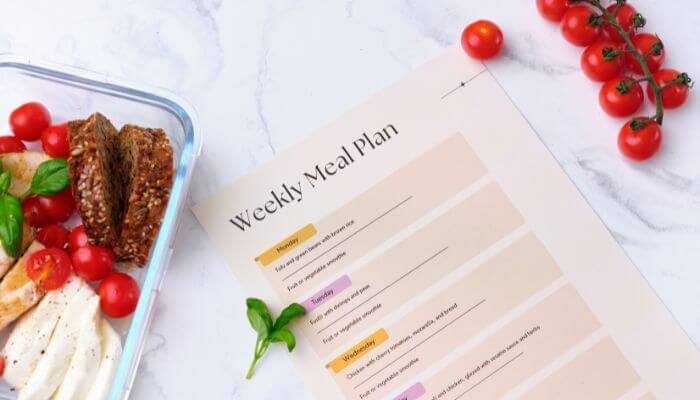 Frugal people love to meal plan! Why? Because they know it is what will keep them on track to spending less money. If you don't plan your meals, how are you going to be prepared to eat meals at home?
You won't be! Which then causes you to eat out. If you have enough money is fine, but what if you don't..
9. Avoid impulse purchases
One of the best frugal living tips to avoid impulse purchases is staying home. It's easy to spend money, and buying the next best thing can be tempting, but things can also add up quickly.
Being aware of your spending habits and avoiding unnecessary or unplanned purchases can help you stay on track.
I personally avoid the mall at all costs. I love clothes so I choose not to go anywhere with clothes more than once or twice a year. I find free fun somewhere else.
10. Find free fun
One of the best frugal living tips is to find free fun! If you forget every tip I mentioned above. Please remember this one! There are so many ways to have fun for free, like going for a walk or visiting the park.
Finding activities that don't cost money can be a great way to stay frugal and thrifty. And it's always nice to have something to do without having to spend any of your hard-earned dollar bills!
Frugal vs. Thrifty? Which is better?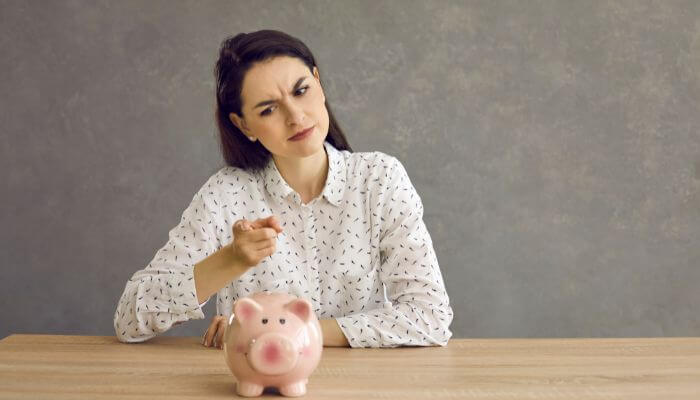 When it comes to being mindful of your spending, there are two terms often used in the same context: frugal and thrifty. While many use them interchangeably, there is an important distinction between these two approaches, especially when it comes to personal finance.
Being frugal refers to being mindful about how money is spent while still being able to enjoy life, whereas being thrifty can be more extreme and focus on cutting back spending in all areas.
Living frugally means looking at how you spend your money and making changes that will help you save. You have the freedom to still shop for clothes or take a vacation, but at the same time, you're aware of what's out there and make informed decisions to buy within your budget.
Living thrifty, on the other hand, involves cutting back in all areas of life. This can mean things like clipping coupons for groceries or skipping vacations altogether in order to save money.
At the end of the day, it's important to find a balance between being frugal and thrifty. It's important to be able to enjoy life while still being mindful of how you spend your money.
Final Thoughts- Being Frugal and Thrifty
Living frugally or thriftily can be a great way to live below your mean and save money. By making a budget, comparison shopping, utilizing coupons, and more, you can make the switch to living frugal or thrifty with ease.
Whether you choose to live a more minimalist lifestyle through being frugal or take advantage of deals by being thrifty is completely up to you!
FAQ's
Is a cheap person different from a frugal or thrifty person?
A cheap person can be defined as someone who is always looking for the cheapest options available. They often don't think about quality or value when making a decision and will rarely invest in anything that provides long-term value.
Is a stingy person different from a frugal or thrifty person? 
A stingy person is someone who has an aversion to spending money, especially where it could be used to benefit others or themselves. They often hoard their wealth, refusing to give it away even if it might be of use elsewhere.
What makes a person thrifty?
A thrifty person has a tendency towards mindful spending. They plan ahead for purchases and look for deals or bargains to get the most value out of their money. Thrifty individuals are likely to comparison shop, using resources such as coupons, sales, and discounts to find the best deal.
Is being frugal being thrifty?
Being frugal and being thrifty is not the same. Being frugal involves cutting back on unnecessary expenses and living a more minimalistic lifestyle, while being thrifty is more focused on finding the best deal possible for each purchase and using money wisely.
Save this pin for later, and follow me on Pinterest for more frugal living tips!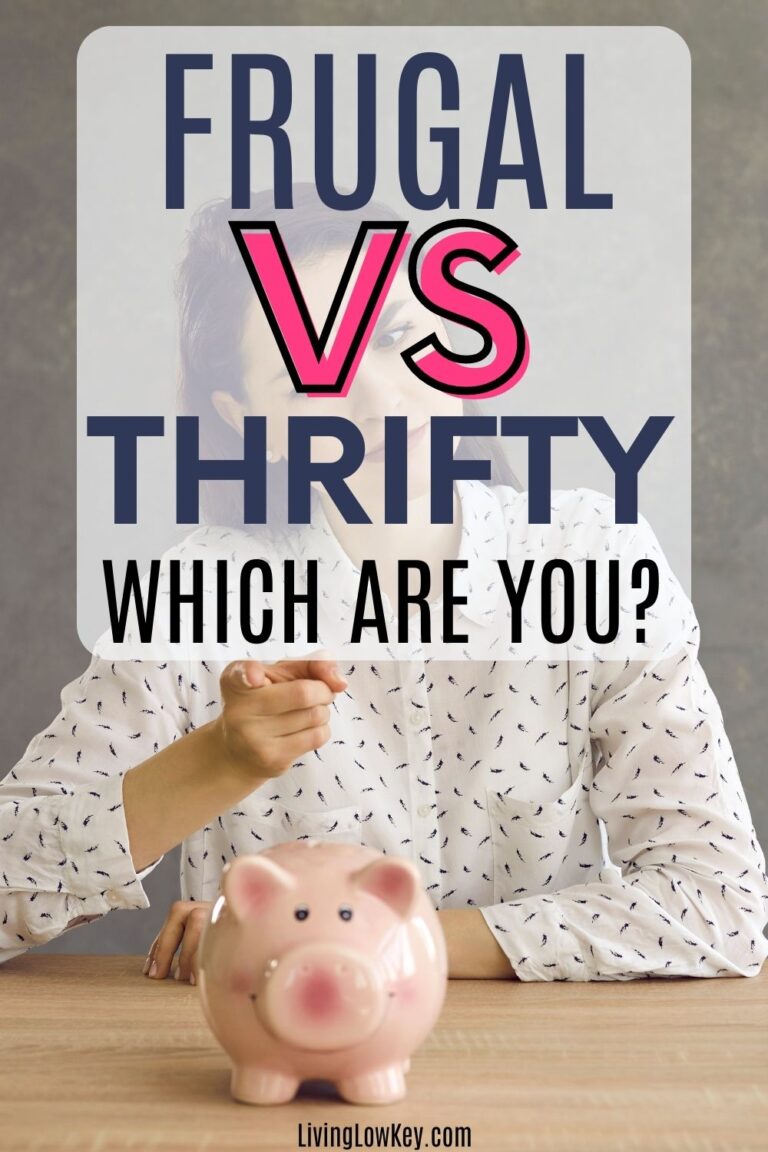 Related articles: