Living cheap doesn't mean that you have to deprive yourself or not have fun.
A lot of people think that when you spend less money on something, that means that it's not as good – but that's simply not true.
There are lots of ways that you can save money on your day to day life and still live a full filled happy life.
Nobody wants to look cheap, though, and that's not what we will be going for here.
In this article, we will look at the best ways that you can save money by living on less – how to live on the cheap and still thrive.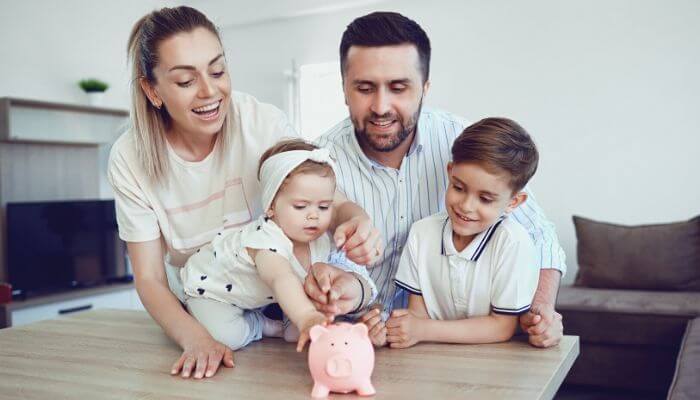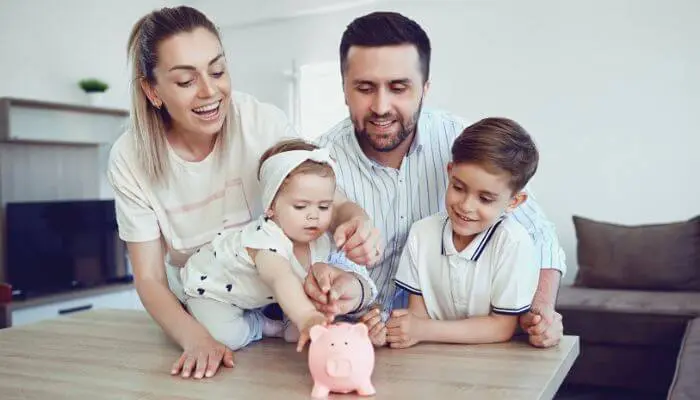 How To Live On The Cheap And Still Thrive
In this article, we will be looking at how to live on the cheap and still thrive. It's not about living a miserable, austere life but instead figuring out how you can save money and still live well.
Below we will look at tips for living with very little money. And some of the cheapest ways to live without actually being a cheapskate.
How to Live Cheap
There are some things that you can do in your day-to-day life to reduce costs and make things a lot easier for yourself too.
This can range from using apps when you are shopping to using cheaper alternatives for your cable. Affordable living doesn't have to require a ton of effort!
If you want to live cheaply a great place to start would be by downsizing your life. Start by cutting your expenses, eliminate monthly subscriptions, switch phone providers, buying used, downsize your lifestyle, and maybe even downsize your home.
Living Cheaply By Slashing Your Grocery Bills
Groceries can be one of the most expensive parts of your monthly budget, so reducing those costs can have a significant impact.
Don't let your grocery bill get the best of you. Ensure you are always tracking how much you spend each month on food with this free expense tracker.
Not only that, but proper planning will help to reduce food waste as you know exactly what all of the food is being used for and not buy too much at the store.
Check out these 85 frugal meals you can make even on a small budget.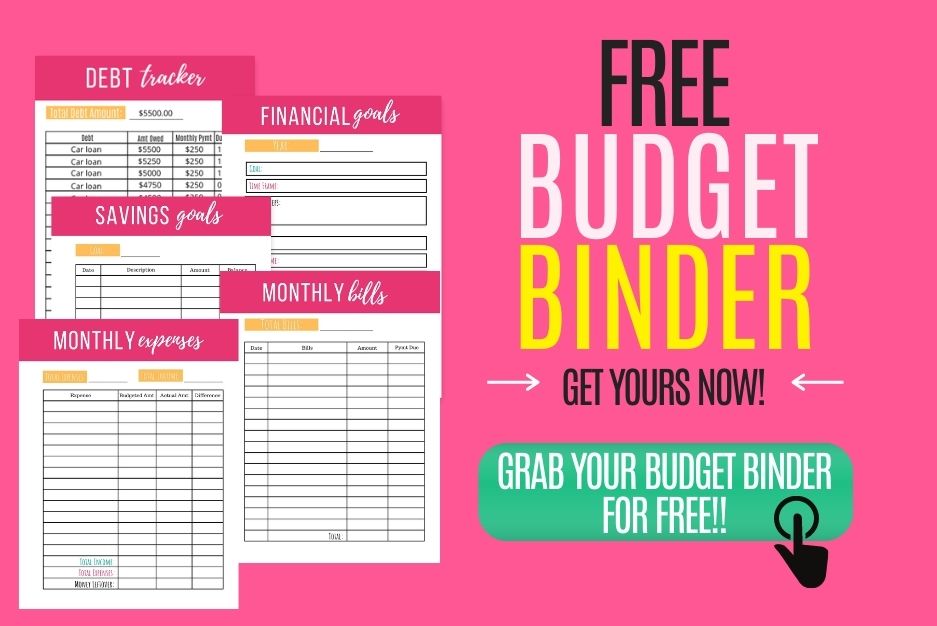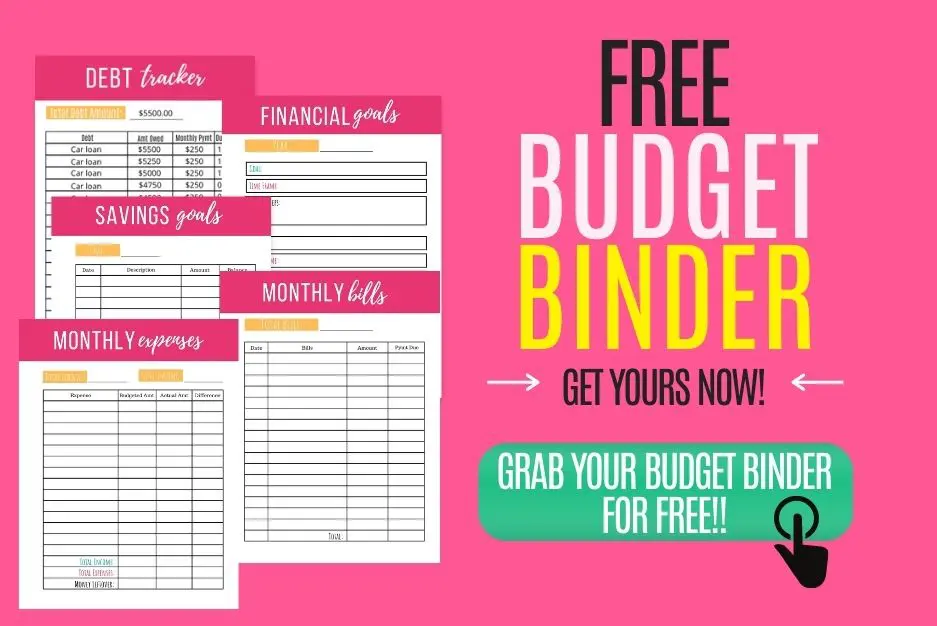 Form New Money Conscious Habits
We can live each day doing the same things over and over because we don't realize that we are doing it.
What this means is that we could even be repeating bad habits over and over. The goal is to have good money habits that we can do on auto-pilot.
Let's look at the best money habits that you can get started with today.
Check out more cheap living tips:
Get Your FREE Budget Binder Today!
Start saving more money and pay off your debt with this FREE Budget Binder
How To Live Cheap: 25 Ways To Live Cheaply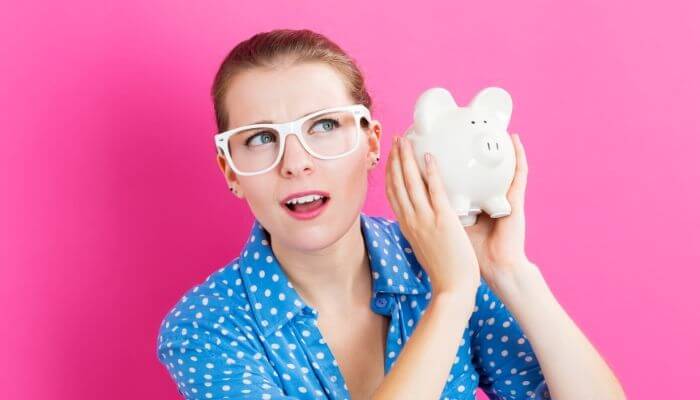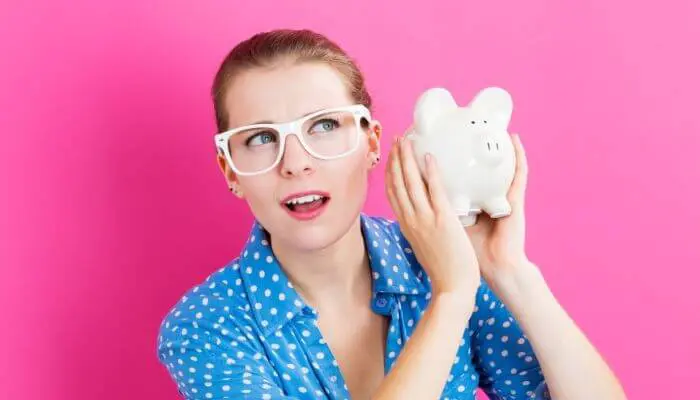 Use Ibotta Every Time You Shop
Using the Ibotta when you shop is a great way to save money without it having much impact on your life.
Ibotta is a cash back app that will save you money on the products that you would be buying anyway!
The way that it works is that you select the products that you will be buying from the store, and then after you buy them, you upload your receipt. That's it!
We've used this app for almost two years now and it continues to save us money on every grocery trip (see below).
Read our Ibotta review here!
Cut Your Bills
Cutting your bills has never been easier than now, especially when you can use a service such as Trim.
Trim isn't an app but rather an AI assistant that will look at your bills and see if you can make any savings.
Trim started with canceling the subscriptions that you forget to cancel. When you know that you need to cancel it before it renews, but time gets away from you.
They also negotiate your bills for you – another huge time saver, and something always worth doing to save money.
If you want to learn more about Trim go check it out here, it's free to sign up.
Looking for a way to reduce a major phone bill, check out Republic Wireless. They offer ridiculously low cost phone plans with great coverage.
Republic Wireless is a great way to reduce your phone bill to a fraction of what it is now!
Get Paid Cash For Things You Already Do Online
We love getting paid for things that we would be doing anyway because it means little effort!
That's why we say that living cheaply doesn't mean drastic changes or living a less enjoyable life. It can simply be making some small changes.
Such as signing up for Swagbucks to make some extra money and save money too.
There are a few ways that you can make money from using Swagbucks such as:
Searching the web
Shopping online
Watching videos
Playing games
Answering surveys
Our favorite ways to make money with Swagbucks that don't have much impact on what you are already doing are searching the web and shopping online.
You can simply search the web using their Yahoo-powered search engine and earn points, which equals cash money.
They also offer cash back shopping available at over 1500 retailers (including places like Walmart, Amazon, Target, etc.), and you earn points for every dollar that you spend. Yes, you get paid just for buying your everyday items that buy anyway.
Try Swagbucks today, its 100% free and definitely worth your time.
Use our link to get started with Starbucks and you'll get a $10 welcome bonus!
Don't Pay For Cable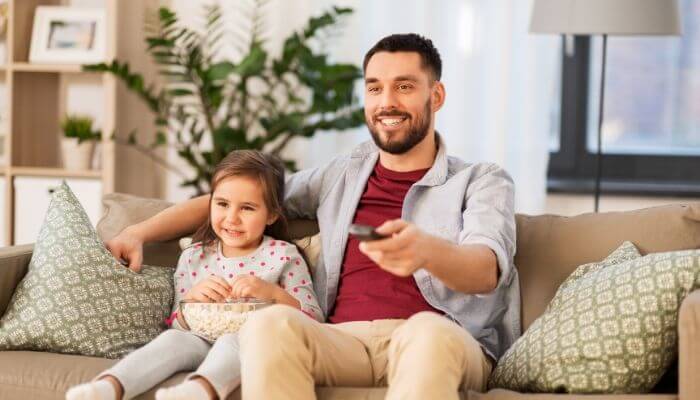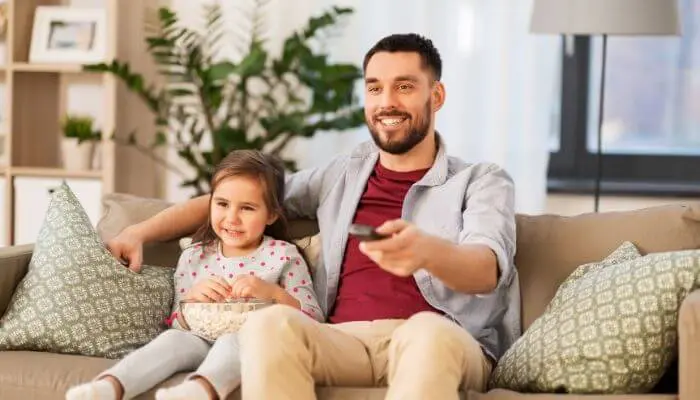 When you are trying to live a more cheap, simple life, one of the first things that can go is the cable! It's so easy to be spending $100 or more a month on cable.
You can still watch things on TV if that's what you want to do, but there are so many cheap living alternatives out there for you.
Hulu
Hulu is a cheap option at $5.99 per month, this is with commercials. They also offer a bundle package of Hulu, Disney +, and ESPN for $12.99. Definitely a package you can't pass up.
Use our link below to try Hulu for a month with our link!
Amazon Prime
Do you currently have an Amazon Prime account? If not, you should! I honestly can't recommend their services enough. Especially during these times with the Pandemic.
The cost of Amazon Prime is $8.99 per month, or if you want to pay for the year, it's $119.
Amazon Prime allows you access to hundreds of movies and TV shows.
Once you are a Prime member if a movie or show isn't available for free, then you always have the option of renting.
Other benefits of Amazon Prime consist of, free music, free book downloads, two-day delivery on packages, and so much more.
Use our link below a try Prime for free for 30 days. Also, if you are a college student you get a free 6-month trial of Amazon Prime.
Get Cashback On Everyday Products You Already Buy
If you haven't signed up for Rakuten yet, here is your nudge to do so!
Rakuten is a free cash back site where you can make money from the things that you will be purchasing online.
All you need to do is click through the Rakuten website to where you will be purchasing from. Rakuten will track your purchase through the link, and you will get your cash back.
If you want to learn more about Rakuten, check out our review here.
Or use our link to get started and you'll get a $10 welcome bonus!
Another great free app to use is the Drop app. The Drop app works in the same way – you can get cash rewards from your purchases.
For every purchase that you make, you earn Drop points. You can then redeem your points at popular places such as Starbucks, Amazon, or Netflix.
Related article: Drop App Review: What Is The Drop App And Is It Legit?
Switch Banks to a Bank With a High APY
Interest rates on most accounts have dropped recently due to the COVID-19 pandemic. Luckily there are still some places that are offering a decent enough rate.
It's essential to try and get your money in an account that offers high-interest rates. If you leave your money in an account that doesn't offer high-interest rates, then you could be losing out on money and not just a little bit of money, we are talking about hundreds of dollars.
The way that this happens is due to inflation. When things get more expensive, and you aren't earning interest on your money, you are losing out.
A bank that offers a great APY is CIT Bank. They currently have a Savings Builder account and Premier High Yield Savings.
The best way to save or make money is to make money from what you already have. Making sure that your cash is earning you interest is the best place to start.
Give CIT Bank a try! We highly have used them for some time now and highly recommend them.
Related article: The Best Bank To Save Money: Is CIT Bank Really #1
Have a No-Spend Weekend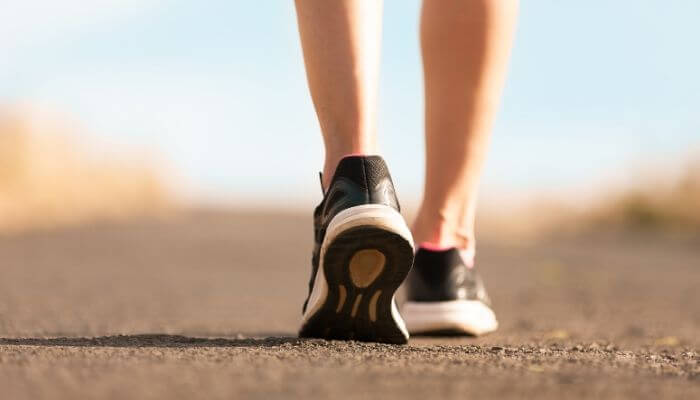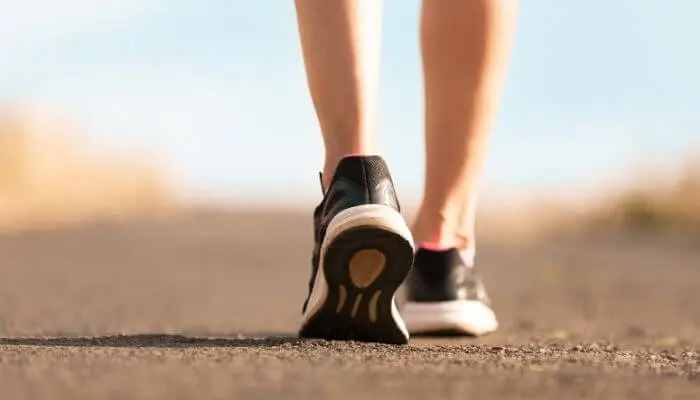 When it comes to saving money, it is always a good idea to set yourself challenges to make things a bit more fun and challenge yourself.
No-Spend weekends are where you don't spend any money. This doesn't mean not to pay your bills or things that are essential, but the things that are luxuries or not in the budget.
The whole point of a No-Spend weekend isn't to make yourself feel bad for spending but to challenge yourself and notice anything that pops up to throw you off track.
It doesn't mean staying in the house and just sitting on the couch staring into space, as there are a ton of free activities that you can do, such as:
Going for a walk or hike
Baking (using ingredients you already have)
Go on a bike ride
Read a book
Go to the beach
Play board games
Clean your car and/or house
Have a home spa day
If you want to know how to live really cheap, this is a good place to start.
Buy Only Used Items
Something that can be a good thing to think of before you buy something new is whether you can get one used.
It's not only useful for saving you money but also better for the environment.
There are a few places that you could purchase used items from such as Craigslist, Facebook groups, thrift stores, flea markets, and more.
Some items that you can buy used include things such as:
Tools
Gardening equipment
Home appliances
Kids toys
Clothes, shoes
Sports equipment
Home decor
Electronic devices
Exercise For Free – Pinterest Workout Plans
Cutting out your gym membership doesn't mean you can't exercise anymore – it just means getting a bit inventive.
There are a ton of resources out there for free workout plans, such as Pinterest or Youtube.
Search for workout plans on Pinterest and see if there are any that would be good for you specifically.
Budget Your Money
Budgeting your money is one of the best ways that you can save money over your whole life.
Without a budget, you may find that you get to the end of the month and find that you don't have any money left over, but you aren't sure where it's gone.
Budgeting doesn't mean being restrictive or never buying anything you want, but making sure that you are spending money on the things you want to and not on junk.
Related article: 8 Of The Best Budget Planners You'll Obsess Over In 2020
Live Cheaply By Slashing Your Grocery Bills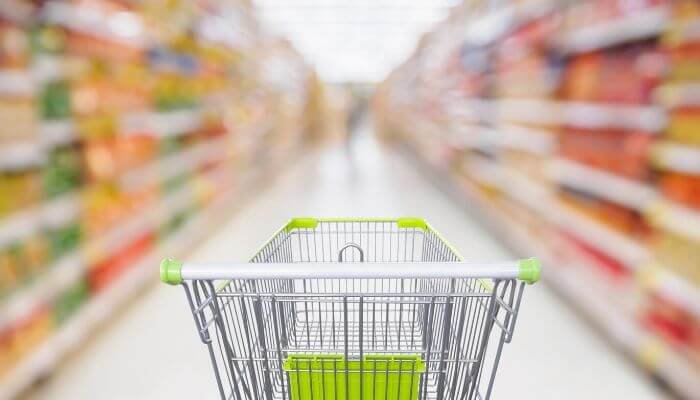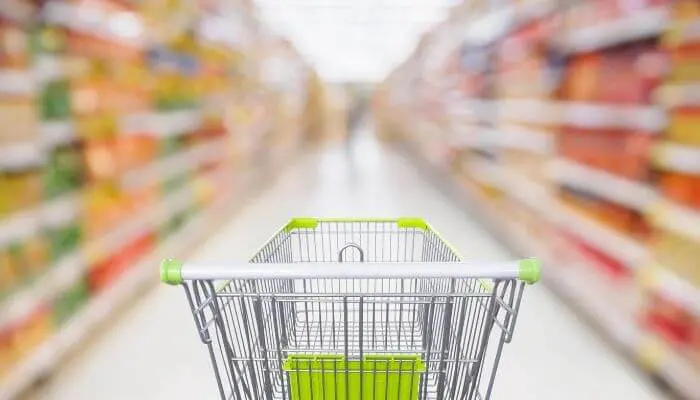 Cut Coupons
Cutting coupons is one of the most popular ways to save money on your grocery bills.
You don't need to spend a lot of time on this though, and there are a lot of sites online which have coupons to make things easier for you.
Some sites that you can get coupons to slash your grocery bills include:
Honey
Savings.com
LivingSocial
Amazon Coupons
A lot of these have online coupons, but there are some that you can print out if you would prefer to do that.
Related article: Extreme Couponing Tips- From a Money Saving Guru
Always Shop With a List
When we go food shopping, most of the time, we are being led by our stomachs!
It's important to shop with a list so that you only buy what you need, and no food will be going to waste.
That doesn't mean never eating or buying any of the lovely food and treats that you like to eat, but just making sure that you know what you need to buy.
Only Drink Water
Another great way of saving money on your groceries is only to drink water and not waste your money on any other beverages.
If you are frequently drinking and buying other drinks – such as soda, this can have a big impact on your wallet as well as your stomach!
We are meant to drink a lot of water each day. An effortless way to save money on your groceries is not to buy any of these other beverages.
Check out my favorite water bottle that keeps your water cold for 24 hours.
Use $5 Meal Plan
Not sure about the best cheap meal ideas to put into your meal plan? This is where a service like the $5 Meal Plan can be useful.
$5 Meal Plan is a meal plan and shopping list that you can purchase for $5, which will be sent straight to your inbox.
This can save you money if you are unsure how to best meal plan to create cheap meals that will be enjoyed by your family.
Shop Store Brand
It often pays to not shop brands to save money.
It's not commonly known that a lot of branded products are made in the same factory as other similar products – meaning they are usually the same thing!
A lot of the time, you will simply be paying extra for the brand that's on the label rather than the product itself.
Try out the more generic products and see how you get on. There have been lots of blind taste tests, and most of the time, people pick the cheapest product! This could be a fun challenge that you do with your family.
Don't Shop Hungry
Shopping hungry is one of the ways that you are likely to overspend on your grocery budget.
The reason is that our body and brain concentrate fully on our basic needs, so if we are hungry, all we want is food, and all sense goes out of the window!
It's hard to stick to a list and avoid all of the temptations that the store's layout, especially when you are hungry and surrounded by food.
Make sure that you schedule a time to go shopping when you aren't hungry or have a snack beforehand.
Using In-Store Grocery Apps
There are some in-store grocery apps that you can use in-store for that specific store.
You can use these apps to find discounts and coupons for that store. If the store has a reward card, then usually you can add this to the app as well.
The best thing to do is to try and use them in conjunction with other coupon apps. I love using my Target Red Card and Ibotta together when I do my grocery shopping at Target.
Don't Eat Out Often
Going out to eat is nice and can be kept as a treat rather than something that you do most days per week.
As convenient and tasty as it is, it's a quick way of spending a lot of your hard-earned money.
If you are someone who usually goes out to eat a lot, this can be a big adjustment to get used to.
Start with writing out a list of meals that you like to eat (whether that be at home or when you are in a restaurant). Next, write these meals out on a meal plan and allocate them a day.
The next step after this will be writing down the ingredients that you need to make these meals and checking what you already have.
Another thing to make sure you do is set up meal ideas for when you are tired or running late. A good tip is to freeze meals that you can quickly heat and always have something like a frozen pizza on hand.
Eat Meatless Meals Is A Cheap Way To Live
Meat can be one of the more expensive parts of a meal, so if you can plan some meals which don't have meat, then it can be cheaper.
Some examples of meatless meals that you could cook could be things like:
Chickpea curry
Pasta bake
Bean burgers
Butternut squash mac 'n' cheese
Veggie tacos
Quinoa enchiladas
Quinoa chili
Homemade ramen
Burrito bowls
Zucchini mushroom pasta
If you are tempted to use a meat substitute for a meal that you usually have, this may end up being just as expensive or more so. Looking at vegetarian options is your best bet here.
Related article: 85 Frugal Meals You Can Make Even On A Small Budget
Form New Cheap Living Money Habits
When it comes to making changes to your life to live on the cheap and still thrive, there are a lot of new habits that you may have to start.
Starting new habits and adjusting or stopping previous habits isn't really easy, but it is worth it.
There are some new money habits that you can form to help you live a happy lifestyle on a budget.
Living On The Cheap Tips:
Be Intentional With Your Spending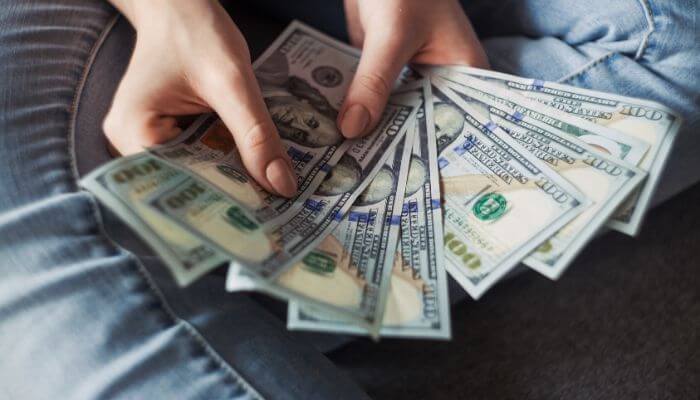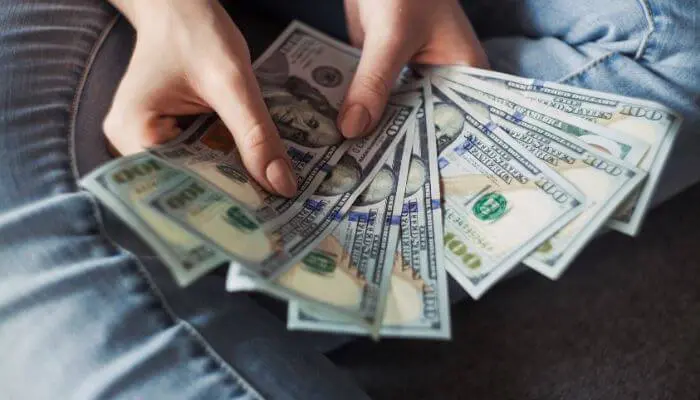 The most crucial point that we want to make is that living cheaply doesn't mean that you can't ever spend any money. It does, however, mean being more intentional with your spending.
Go through your spending for previous months. See if there is any spending that's been going on that you aren't happy with.
Sit down with your partner and make a plan for your money together. What do you want to spend your money on, and what do you not want to spend it on?
Make sure that in your budget, you include the things that you do want to spend your money on.
Don't Use Credit Cards
Avoiding debt is essential if you want to live a simple life and live cheaply. It's hard to do that with huge debt payments hanging over you, and it will eat up your money in interest.
If you do have credit cards, then it's worth seeing if you can get the interest rate reduced.
When you have a budget in place and are preparing for any future expenses, you will hopefully not need to use a credit card.
Simplify Your Life
Simplifying your life can be making small changes or even bigger changes like going down to one car in the household.
Make More Money
Sometimes the best way to live cheaply is to have more money, which means that you don't need to work as much and have more time.
Starting a side hustle is a good way to get started with this. A side hustle is a way that you are making extra money, usually on the side of your regular job.
An excellent place to start is with selling items in your own home. The reason this is good is that you don't have to spend any money to get started, and will be decluttering your house.
Having fewer items in your home also means that you will have more space and less stuff to clean.
Clean your items, take decent photos, and then upload them onto sites such as Facebook Marketplace or Craigslist to get started.
Other easy ways to make money include:
Downsize Your Home
A lot of the time, we look at the small expenses that we can cut, but maybe we should start looking at the more significant expenses. After all, these will make the most impact on your budget.
It sounds drastic, but downsizing your home can save you a lot of money over time, and will mean that your bills go down dramatically every month.
Look at how much is left on the term of your mortgage and ask yourself a few questions. How long is it going to take you to pay it off? How much would you make off of it if you were to sell it? How much would you save each month with a smaller mortgage?
Related article: 10 Epic Tips That Will Empower You To Live Mortgage Free
How To Live On Nothing: Find Free Entertainment
Another area that can get crazy with costs is paying for entertainment. It's more common now than ever to pay to get entertained, and this can be costly.
Think about the ways that you can still do the things you like to do, but a more homemade, free or cheap version.
Examples of this could be:
Instead of going out to a bar for a drink with friends, invite them round yours for drinks
Instead of going out to a restaurant for a meal, cook a lovely homemade meal for your loved ones, and you could even take it in turn or do a potluck
Instead of going out to a sports game, gather together and watch it in one of your friends home
Instead of going to the movies, watch a movie at home and make some popcorn
How To Live Cheap Conclusion
We hope that we have shown you that you can live cheaply and still thrive. Living cheaply doesn't mean that you have a bad life – quite the opposite in fact.
There are a lot of small changes that you can make to your lifestyle to save a lot of money and live more simply.
What are your best tips for living cheaply? Let us know in the comments below.
Get Your FREE Budget Binder Today!
Start saving more money and pay off your debt with this FREE Budget Binder
Do me a favor and if you enjoyed this article save it for later and come follow us on Pinterest for more money-saving ideas.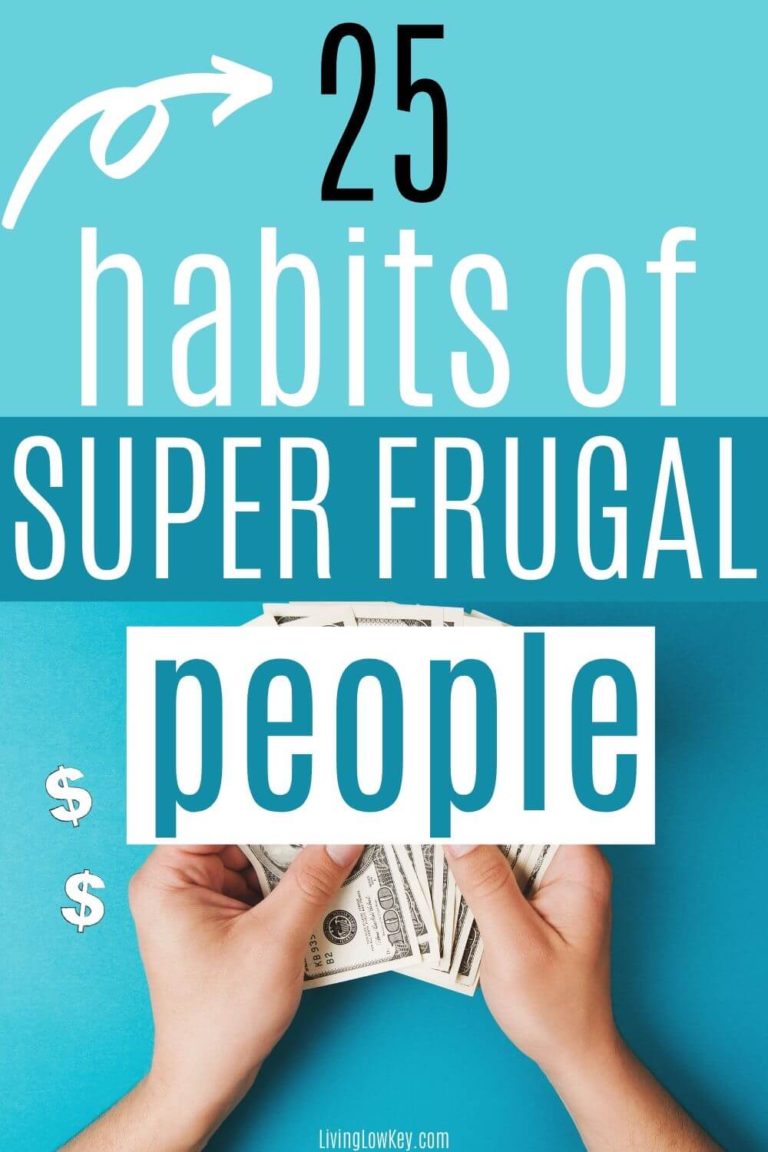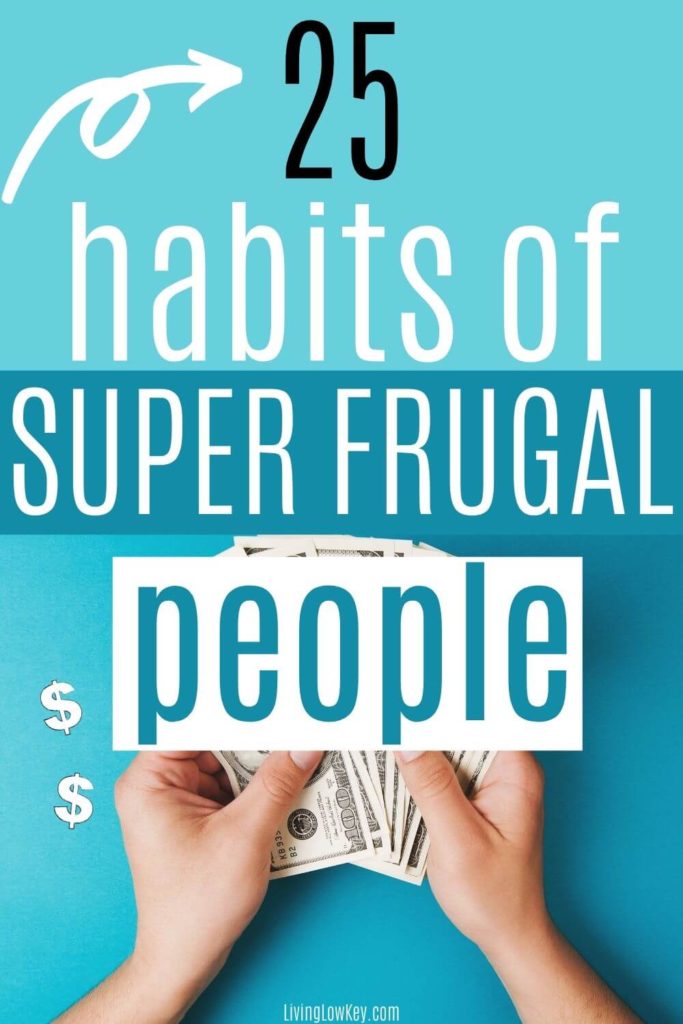 Related articles: