The dreaded day of receiving a high electric bill is over!
If you are ready to cut your electric bill in half, it's time to increase your home's efficiency!
Your electric bill payment is probably one of the most expensive bills you have; this is especially true if you live somewhere with extreme climates.
One summer, my electric bill skyrocketed to $320 for just one month of electricity in a small two-bedroom townhouse.
That's a car payment for some of us!
From then on, I swore I'd find alternative ways to not only lower our electric bill but to keep it there. Let's cut your bill in half!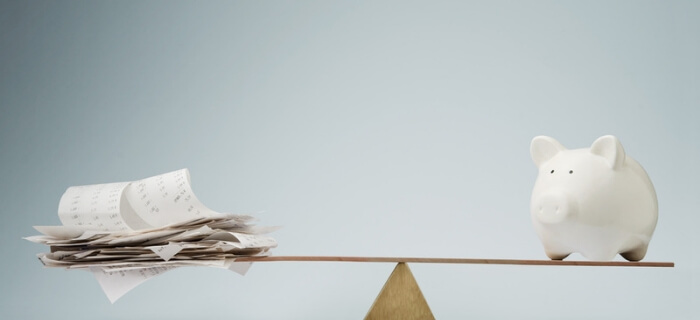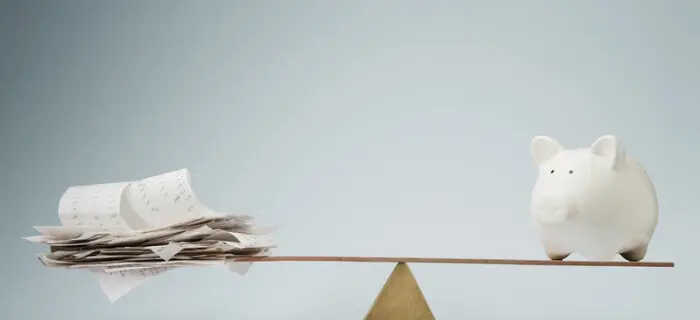 Why Is Your Electric Bill So High (which appliances use the most energy)?
Have you ever thought about which of your appliances use the most power?
Growing up, I remember pulling our laundry baskets out to the clothesline to help hang up clothes with my mom (not sure if I was really helping or if I just thought I was).
From a young age, I knew that as soon as summer arrived, we didn't use our dryer because it was expensive to run. Or at least, it used a lot of power to run and if we were going to find ways to reduce our electricity use, this was it.
I'm sure you all have memories similar to mine. BUT I was astonished to find what other appliances in our home were pulling even more energy than a dryer.
What appliances use the most energy:
Air conditioner
Furnace
Dryer
Water heater
Space heater
Refrigerator
Electric stovetop
Ways to reduce electric bill
There are a few basic ways to reduce your electricity usage. You either need to reduce your energy consumption. So either use less energy OR make your home energy efficient.
What do I mean by using less energy?
If you want to reduce electricity use you'll want to do things like:
Turn off lights when you aren't in the room
Unplug appliances that you aren't regularly using
Turn your heating system down a few degrees, etc
Okay, so maybe you already do those things, now what? I would recommend looking into making your home energy efficient. Updating older appliances to more energy-efficient appliances in your home are great ways to reduce energy usage.
If you like in an older home, like us, and want to reduce utility bills you could look into getting a home energy assessment. During a home energy audit, they will come up and tell you what you need to do to make your home more energy-efficient.
Top Tips To Trim Your Electric Bill Payment
Are you ready to lower your power bill and never look back?
I know I am!
Here are our best tips to lower your electric bill. Remember to keep in mind that seasons will play a huge factor in the electricity bill.
I live for those in-between seasons where we can turn off our furnace, and it hasn't got warm enough for the AC to come on.
Related articles:
How Can I Reduce My Electric Bill In The Summer?
1| Keep the Summer Sun Out
The summer sun can heat up any room real fast. By keeping out the sun, you'll keep your house at least 10 degrees cooler.
I love the sun, but our upstairs heats up quickly. Midday, I go through the house and close all of our shades before that late afternoon sun comes shining through our windows.
Not only does this make a tremendous difference in the temperature in our house, but it also keeps our AC at bay.
If you don't have blinds or curtains for your windows, purchase some. It only costs $10 for a pair of cheap blackout shades.
The investment is so worth it!
2| Turn Off the Air Conditioner
Depending on where you live, using your air conditioner isn't always necessary.
I grew up in the midwest, and we didn't have AC. Yes, some days were so stinking hot, but we survived.
If you can't survive the whole summer without turning your AC on, that's understandable. You can choose comfort over a big bill, but it's not going to save you money.
TIP: If you can't survive without your AC, wait until "summer" actually arrives before you turn it on.
Today it was 90 degrees out here in CA. However, it's still spring, and I know it will get down to at least 60 degrees tonight.
Instead of turning on my air only to turn it off tonight, I just didn't turn it on at all. We try and hold off, turning it on as long as we can. This way we use less electricity!
Another great alternative to turning on your AC is buying a few fans for your home for those in-between months. Yes, it's money you'll have to spend upfront but fans last for years. In the long run, a fan can save you hundreds to thousands by keeping that AC switched off.
Grab Your FREE Budget Binder Today!
Start saving more money and pay off your debt with this FREE Budget Binder
3| Dry Your Laundry Outdoors
The first sign of a summer breeze, and I'm heading outdoors to dry my laundry. This is one of my favorite ways to cut my electric bill because it's so easy.
Like I mentioned before, dryers are energy hogs! There is no way around this other than not to use them.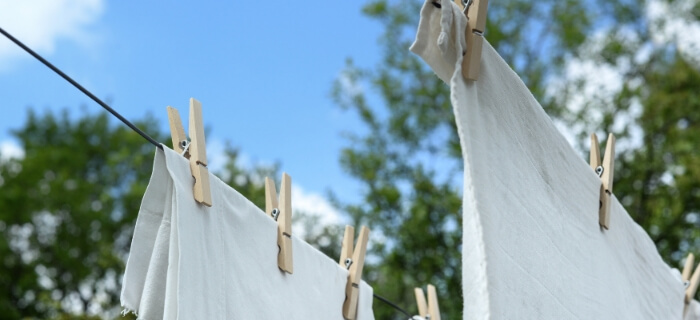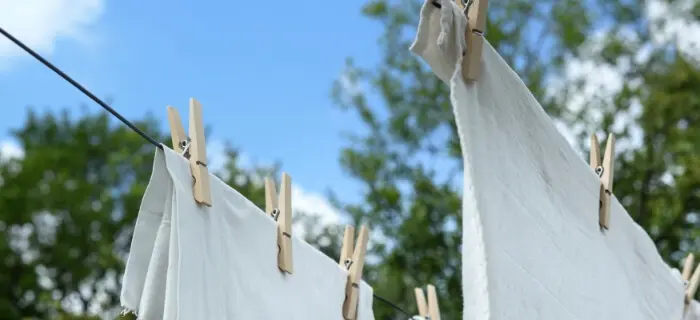 Depending on where you live, you can dry clothes outdoors year around.
During the off-season, I dry my clothes indoors on a drying rack! It only takes me a few extra minutes to hang up my clothes vs. throwing them in the dryer. Clothes also last longer when they aren't dried in a dryer.
If you want to energy costs put up a clothesline in your backyard! They even have really nice retractable clotheslines, so when you aren't using it or tired of looking at it. It only takes seconds to take down.
Related article: 10 Awesome Hacks That'll Save You Thousands On Your Household Items
4| Use Less Electricity In Your Home
I know this is an obvious one, but keeping your lights on at all hours of the day can make your power bill skyrocket.
In the summer, it gets light early and stays light out pretty late. Try going without turning on your lights until it's actually dark out every night.
We don't turn our lights on until closer to 9 at night in the summer, and it saves us a lot of money.
5| Limit Your Oven Use
Using your oven doesn't only use up a lot of energy; it also heats up your home quickly.
I try and stay away from using our oven as much as I can in the summer. Our house is small, so it doesn't take much to heat up our entire home.
In the summer your oven and AC will team up and work against you. The change in your home's temperature by just a degree or two can kick on your AC, hence an increased power bill.
Instead of using your oven, try making meals that don't involve using your oven.
In the summer, we cook a lot of our meals on our grill. Sometimes we even light a fire in our fire pit and do dinner and dessert in the backyard.
6| Buy Energy-Efficient Appliances
Trading out your old appliances for new energy-efficient appliances is a must! If your electric bill is high, this change will make a huge impact on future power bills, and for the better.
Yes, you will need to come up with the money for these new appliances, but it's worth it.
Not only that, but new kitchen appliances increase the value of your home. If you are looking to sell your home in a few years, this upgrade could benefit you.
Related article: How To Organize Your Kitchen With These Brilliant Hacks
7| Plug Your Electronics Into A Powerstrip
We all know that unplugging our electronics will save us money, so let's make it convenient.
Put all of your electronics that you use throughout the day onto one or two power strips. When you aren't using them, hit the off switch.
I have our tv, PlayStation, and all of those electronics hooked up on one power cord. Then I have my computer, printer, and phone chargers hooked up to another power strip.
This way, when we aren't using one or the other, I can turn everything off with the flip of a switch.
Even though your appliances are switched off, they are still using power!
8| Change Your Lights To LED's
LED lights not only last up to six times longer than a standard bulb; they are also 80% more efficient than a standard bulb.
We have LED lights throughout our home, even in our camper, and I LOVE THEM!
If you are looking for ways to reduce your electric bill, switching out your lights for LEDs is a great start.
Recommended products:
9| Turn Off Your Porch Lights
Do you keep your porch lights on at night? We used to, so people "knew we were home," but really, this simple act was causing us a lot of money month after month.
Think about it, if you turn your outside lights on when it gets dark, that's almost 12+ hours a day that your lights are on.
Especially in the winter, when it gets dark early!
Give it a try. Only turn your outdoor lights on when you are outside.
I'm positive that you will see a noticeable difference in your electric bill the first month, we did!
If you do choose to keep your porch light on, switch it out for an energy-efficient one. Or even try going solar to reduce electricity use.
10| Install Ceiling Fans
Ceiling fans are a great way to circulate air throughout your home. If I could, I would have one in every room in my house.
You can use a ceiling fan in place of your air conditioner or along with your air conditioner, so it doesn't have to work as hard.
If you are ready to take the plunge, from a box fan to a ceiling fan, this summer is the best time to do so!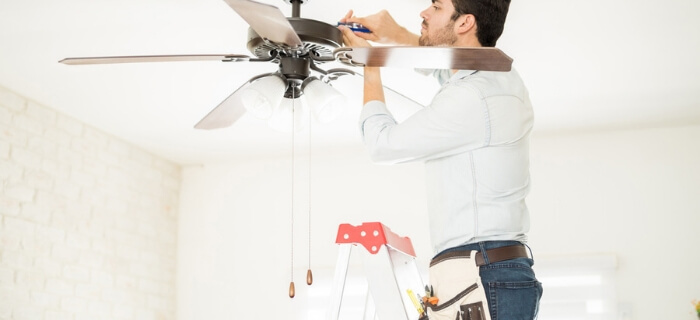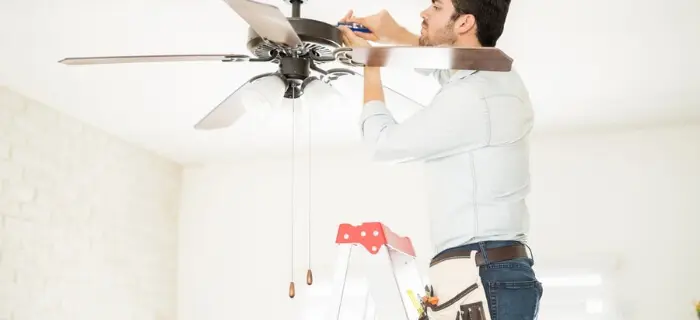 11| Wash Your Dishes By Hand
I almost couldn't imagine living in a house without a dishwasher. I heavily rely on ours to get me through the day. However, washing dishes by hand will save you money.
Suppose you want to test out this theory. Wash your dishes by hand for a month and see how much it saves you on your next power bill.
Related article: Living Cheap: How To Live Cheap And Still Thrive
How Can I Lower My Electric Bill In The Winter?
12| Get a Home Energy Audit Done On Your Home
Do you lose a lot of heat in your home in the winter? We do! If you have an older home, you probably have the same problem.
Have a home assessor come out and take a look at your home to see where you are losing the most energy. I know most energy companies do this free of charge!
Once they identify where you are losing the most heat, fix the problem.
For example, if you have older windows in the winter, you can lose a lot of heat around those windows. You would then go about finding a way to have them replaced in the next year or so.
Use your budget to start saving for new windows!
Grab Your FREE Budget Binder Today!
Start saving more money and pay off your debt with this FREE Budget Binder
13| Add Weather Stripping Around Doors
Go check your doors for cold drafts, if you feel a draft, add a piece of weather stripping.
This is such an easy fix for a problem that is costing you money! At one point, we were losing a lot of heat through both our front and back doors.
We added some weather stripping tape around both doors, and it fixed the problem.
Such a simple fix!
Also, check to see if you are losing heat from the bottom of your doors. If you are by a door draft stopper. It's amazing how well these things work. In the midwest it gets down to -40 degrees in the winter, door stoppers are a must.
14| Insulate Windows With Plastic
In the winter, it's easy to lose heat through your windows and doors. These inexpensive sticky plastic insulator kits can be used to cover both windows and doors.
We've used these on both our sliding doors and our windows every winter. We have some pretty nasty cold weather that blows through in Minnesota, and this seems to help A LOT!
It's a highly affordable way to reduce your electric bill, and they are super easy to install.
15| More Blankets Please
Instead of turning your heat up this winter, try wearing multiple layers and adding more blankets into your everyday life routine.
Then you'll be able to set your furnace to a lower temperature! When you set your furnace to a lower temperature, you'll prevent it from continually running.
We have special sheets, blankets, and comforters that only come out in the winter in our house.
Nothing is worse than jumping into a cold bed on a cold winter night. We love using our fleece sheets in the winter. We also add an extra blanket between our sheet and comforter. Lastly, we add an oversized down comforter to our bed.
As I mentioned, it can get down to -40 degrees in Minnesota, so the more layers, the merrier. Depending on where you live, any of the above solutions will have you turning down your heat and saving money.
16| Use Dryer Balls
We've used dryer balls for years! I first began using them because I wanted to eliminate waste and get rid of our toxic dryer sheets.
What I discovered when using dryer balls amazed me. Our clothes were actually drying faster than before!
Yes, dryer balls prevent clothes from clumping together, which accelerates the drying process.
So grab yourself a set for cheap online! They last 1000+ loads.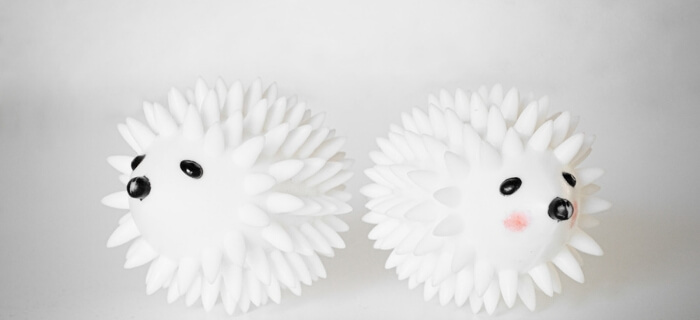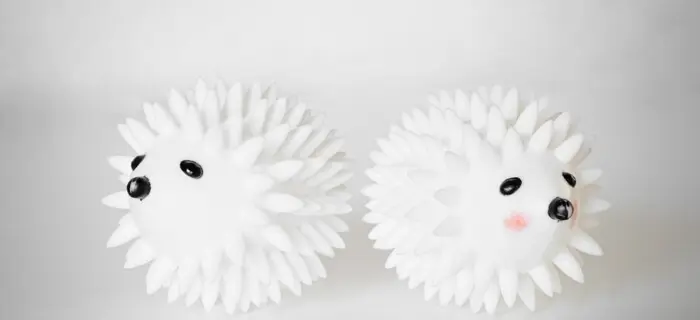 17| Install An Energy Smart Thermostat
Have you tried installing an energy-smart thermostat, such as the Nest?
The Nest is a learning Thermostat. It learns what temperatures you like and then builds a schedule around your schedule!
A case study by Nest showed that the Nest Thermostat saved 10%-12% of heating usage and 15% of cooling usage.
This simple change in the thermostat will more than pay for itself in a year or two.
Recommended products:
18| Only Heat The Rooms You Use
Do you have rooms in your house that you don't use, such as the basement or a spare room? If so, don't bother heating it.
No, you can't turn off the heat to a particular room, but you can do a few things to keep it from using your precious heat.
Start off by closing vents to rooms you don't use. We don't use our basement in the winter.. or like ever. In the winter, we close the vents in the basement so that most of the heat blows upstairs.
19| Landscape Your Yard
Did you know having landscaping around your home can keep it insulated?
We have one huge oak tree at every corner of our house. YES, in the fall, it is a lot of work to rake all the leaves, but our home is completely shaded during the summer.
This means that we have our own cooling system, that's free! And we love it.
Add some landscaping to your yard. Yes, it will take some time for your shrubs and trees to grow, but nothing good ever comes quickly.
Your future self will thank you!
20| Insulate Your Home
If you've done all of the above and your home is still chilly in the winter months, you might need to check out your home's insulation.
Over time insulation can fall down in your walls. If your home is older or had any additions added on, your home may not be properly insulated.
Last winter, we noticed that the snow was melting on our roof (if your home is insulated, this shouldn't happen). My husband crawled up into our crawl space, and low and behold. We didn't have insulation in our attic, just sawdust, and newspaper.
Tip: For future homeowners, insulation is something you should check for before you buy a house.
SO….
What do you say? Are you ready to lower your power bill and start putting money back in your pocket? Give these 20 tips a try and start kissing your electric bill goodbye!
How do you tackle a high electric bill? Let us know in the comments below.
If you enjoyed this post, pin it for later, or come visit us on Pinterest.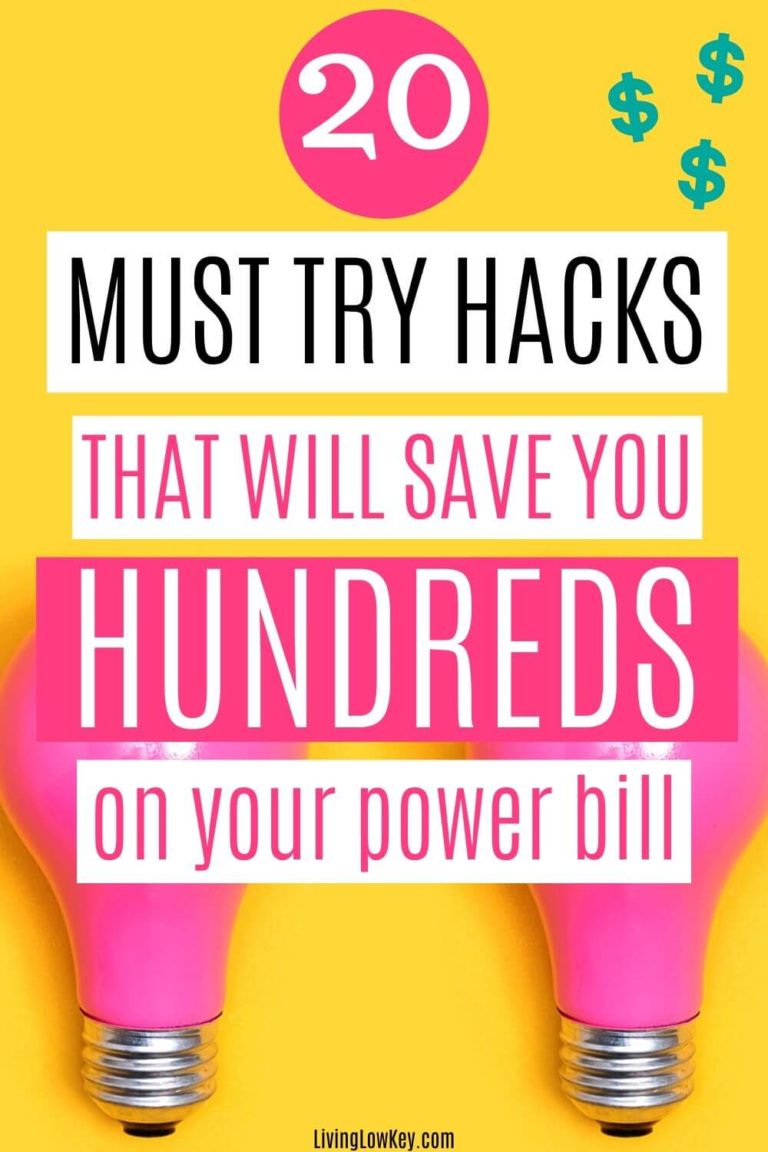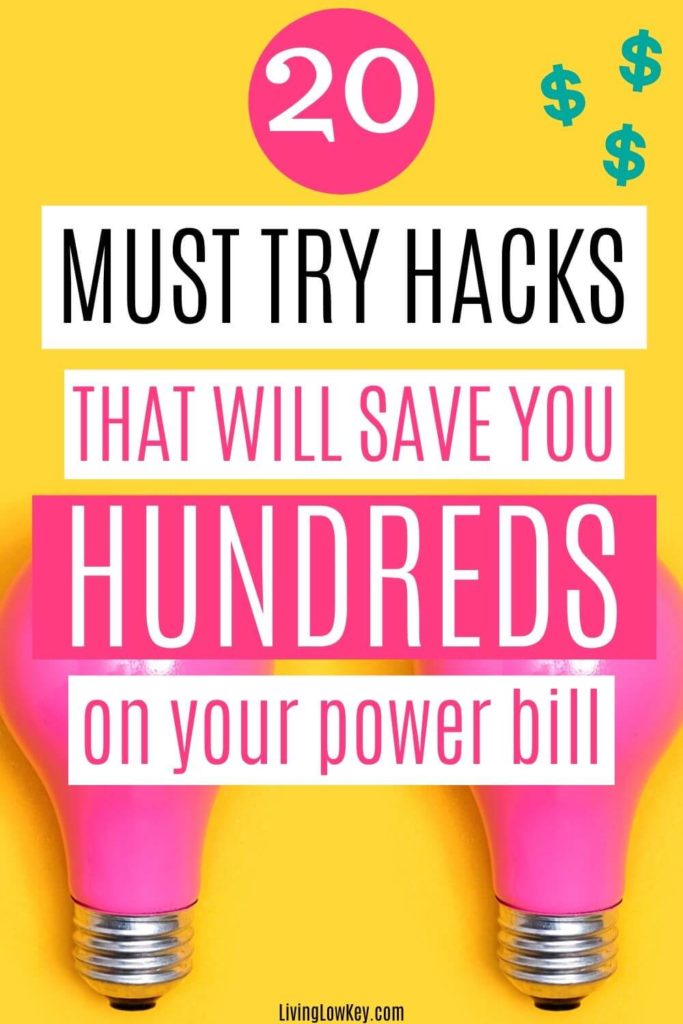 Grab Your FREE Budget Binder Today!
Start saving more money and pay off your debt with this FREE Budget Binder
Related articles: