Sinking Funds for Beginners
Welcome, budgeters and savvy savers!
Do you have a sinking fund list yet? If not, you're in luck. I've got 65 amazing sinking fund categories that might fit right along with your budget.
Whether you're saving for a new vehicle, an emergency fund, or need to cover your child's next birthday extravaganza, this list will help guide you in the right direction. So get ready to dive deep into some serious (and seriously fun!) sinking fund ideas.
This article will show how easy it is to start saving with a sinking fund. Now's the time to take charge of your money!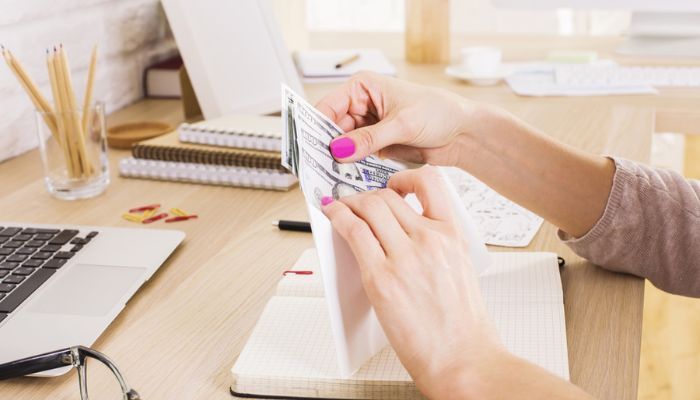 What Are Sinking Funds?
Sinking funds are a set amount of money you need to be saved for a specific goal or expense over a period of time.
They are typically used to cover large, long-term expenditures such as vacations, home repairs, home purchases, and other big-ticket items.
Although sinking funds can also be used for short-term expenditures too. Such as a birthday party, vet appointment, or even a new pair of shoes.
When using sinking funds, consider your time until the expense arrives and divide your savings goal into manageable monthly chunks.
Sinking funds are a great way to take charge of your financial goals, as they make it easier to budget for expenses that would otherwise be difficult to save in one lump sum.
Here is a great example of a sinking fund. My son's birthday is coming up here soon. Taking $300 out of our next paycheck for a party, food, and a gift isn't feasible. So instead, I take 75 dollars out of each paycheck for the four prior pay periods. I then set it aside in an envelope until his birthday.
Then when his birthday gets here, financially, I'll be ready for it, and I won't have to worry about $$ and where it might come from.
Related articles:
Grab Your FREE Budget Binder Today!
Start saving more money and pay off your debt with this FREE Budget Binder
Why Do People Use Sinking Funds?
As mentioned above, people regularly use sinking funds to save for long-term or short-term expenses. With sinking funds, people can easily plan ahead for significant expenses and ensure they have enough money saved up when the time comes.
It also prevents paying high-interest rates on credit cards due to not saving beforehand. It also stops you from relying on savings accounts as a "backup" to pull from when you can't make your money work for you.
Sinking funds are also beneficial because they help people stay disciplined in their savings habits and reach their financial goals faster.
87+ Sinking Fund Examples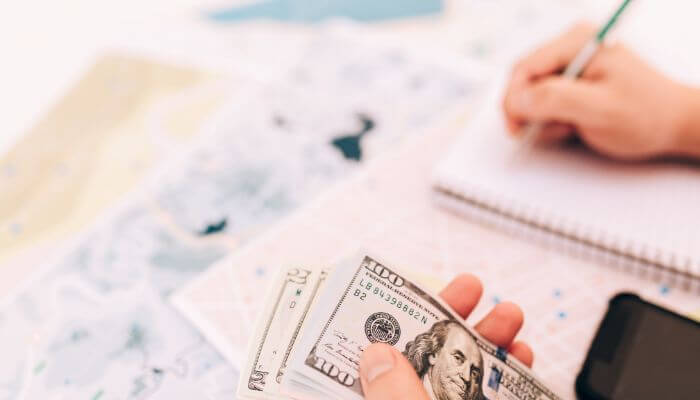 Now that you know how sinking funds work, let's get started. Below I will break down sinking fund examples into categories.
Remember, these are all just different types of sinking funds. You can have multiple sinking fund categories or just one or two. It's entirely up to you! The goal is always to be prepared for unplanned or unexpected expenses, such as a holiday, vacation, etc!
Sinking Fund Categories for Families
This sinking fund category includes things you like to save for as a family! Saving for retirement might be important for one spouse, and being able to take the family out for a fun night, might be important to the other.
Create one sinking fund or multiple sinking fund categories to cover your family's needs and wants.
Examples of sinking funds for a family:
Emergency funds: This fund is meant to cover unexpected expenses that may come up, such as car repairs, medical emergencies, or job loss.
Retirement savings: A sinking fund dedicated to retirement savings so you can prepare for the future.
Entertainment: Set aside money to cover vacations, movies, and other forms of entertainment.
Giving: Set aside money to give back and make a difference in the world.
Family fun: Set aside money for special family activities such as days out, meals out, or holidays.
Pet Care: Set aside money for pet care needs such as vet bills, pet food, or treats.
Birthdays: Birthdays cost a lot, so having money set aside for each family member's birthday is a must.
Vacations: Do you have any up-and-coming vacations planned for the year? If so, start saving now!
Parties: Are you planning or attending a party or family gathering this year, be prepared.
Graduation: Do you have a family member graduating this year?
Sinking Fund Categories For Kids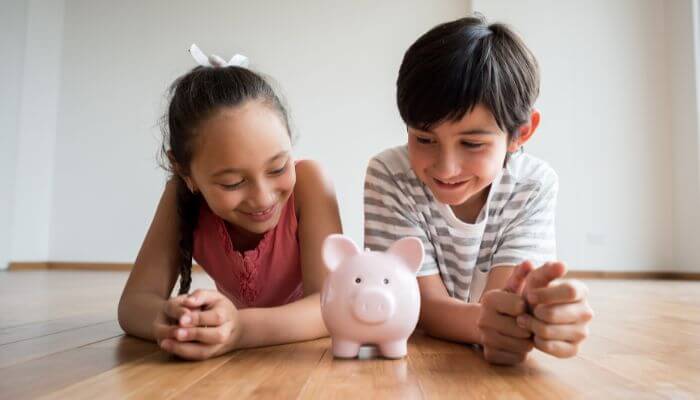 This sinking fund category is used to cover funds for your kids. This money will go towards any planned future expenses for your child or children.
Examples of sinking funds for kids:
Childcare: This sinking fund is intended to cover the cost of childcare.
Education: This sinking fund helps cover the cost of college tuition, books, uniforms, and other educational expenses.
Sports: Use this sinking fund for extracurricular activities such as sports teams, music lessons, club memberships, and more.
Camps: This is used to cover the cost of camps, daycare, or babysitters during school breaks.
School clothing: Use this to cover school clothing, shoes, and accessories.
Hobbies: Does your child have any hobbies they enjoy? If so, have a sinking fund for it.
Back-to-school expenses: Back-to-school supplies and clothes are a big expense each year.
New baby expenses: Do you see yourself adding a member to your family soon? If so, now is the time to start saving.
School events: Using sinking funds to prepare for events your child might attend this month/year.
List of Sinking Funds For Your Home
Having a sinking fund dedicated to your home is an essential aspect of responsible financial planning and homeownership. It serves as a crucial safety net to address unexpected repairs, maintenance, and upgrades that arise over time.
By consistently contributing to a sinking fund, homeowners can accumulate funds to cover expenses such as replacing appliances, repairing the roof, updating plumbing or electrical systems, or even undertaking major renovations.
Home maintenance: This sinking fund covers any repairs or maintenance needed on the home.
Yard work: Use this sinking fund to pay for landscaping, lawn care, and snow removal services you need in the future months.
Home improvements: Use this sinking fund to cover any improvements you want to make on your home, such as a new kitchen or bathroom remodel.
Furniture: This sinking fund is for when you need to replace furniture inside the home.
Home security system: Use this sinking fund for security systems and other safety measures.
Property tax: You could have a fund to cover your yearly property tax.
Home remodel: Any plans for a home remodel soon?
Spring projects: Home projects in the spring always come with a price tag. Are you prepared?
New appliances: Are you prepared when one of your appliances breaks?
Pest Control: Spiders, mice, rats, and more.
Garden: Thinking of building a garden this year?
Travel & Vacation Sinking Fund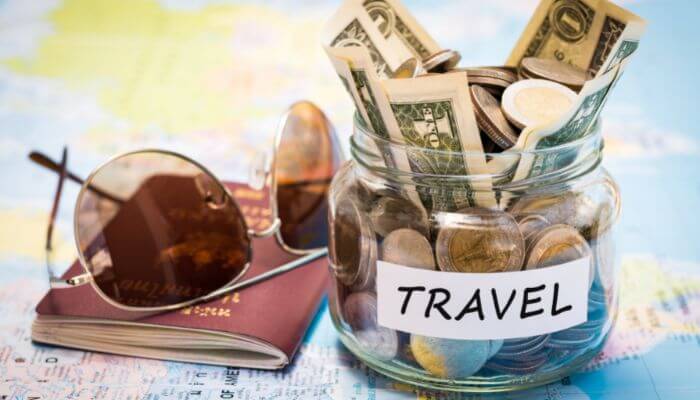 Having a sinking fund specifically dedicated to travel or vacations is a wise and valuable financial strategy.
By consistently setting aside money for travel, individuals can accumulate funds over time, enabling them to embark on memorable vacations without incurring debt or financial strain.
Your travel sinking fund examples might include:
Airfare: This sinking fund is used to cover the cost of flights.
Transportation & Parking: Set aside money for transportation and parking fees when you travel.
Food & Drinks: This sinking fund will cover any meals and drinks during your travels.
Rental vehicle: This sinking fund will cover a rental vehicle if needed for your vacation.
Souvenirs: Use this sinking fund to buy souvenirs or gifts from your travels.
Travel insurance: Don't forget to set aside money for travel insurance, just in case!
Gas: Yes, you still have to pay for gas when traveling.
Hotel or Airbnb: This sinking fund can cover a hotel's or Airbnb's cost.
Activities: Are there any special activities you want to do during your travels? Set aside money for them.
Meals: Set aside money for meals or snacks you may have during your travels.
Travel insurance: Always pay for travel insurance in case something goes wrong.
Shuttle services: Some shuttle services cost money, be prepared.
Tips: That shuttle service I mentioned above, you'll want to tip for that.
Personal Care Sinking Funds
A personal care sinking fund includes sinking funds for yourself and immediate family members. These funds can be set aside for pampering, self-care, and other personal care expenses.
Beauty: This sinking fund covers beauty expenses such as haircuts, makeup, or spa treatments.
Fitness: Use this sinking fund to keep up with your fitness goals, such as gym memberships, classes, or personal trainers.
Clothes: This sinking fund is used to buy clothing and accessories for yourself.
Gifts & Celebrations: Use this sinking fund to cover the cost of gifts you give others and celebrations such as birthdays or anniversaries.
Self-care: Set aside money for activities that nourish your soul, such as yoga classes, books, or massage therapy.
Savings: Use this sinking fund to save for something nice for yourself.
Date nights: This sinking fund covers costs for date nights with your significant other.
Hobbies: Do you have a hobby you enjoy yourself? You should, as long as you can afford it.
Medical Expense Sinking Fund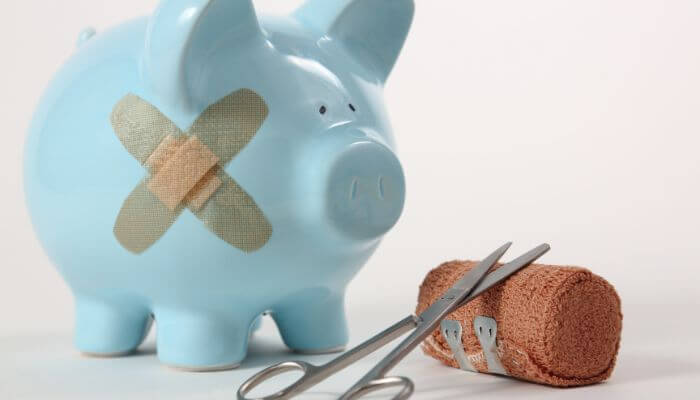 Medical expenses are essential sinking funds to have! Some of these might fall under a budget category. However, some are important to have as a sinking fund too. All that's important is that you have a way to pay these upcoming expenses, and what better way to do it than pay cash?
Therapy costs: This sinking fund is used to cover the costs of therapy or counseling.
Hospital bills: Do you have any foreseeable hospital bills heading your way? This sinking fund would cover things like surgeries or broken bones.
Prescriptions: Use this sinking fund to cover the cost of medications and drugs.
Over-the-counter medicines: Use this sinking fund to cover the cost of over-the-counter medications.
Specialists: This sinking fund is used to pay for specialists such as cardiologists, dermatologists, etc.
Insurance premiums: Use this sinking fund to cover your insurance premiums.
Vision: This medical sinking fund is for any vision need, such as glasses, contacts, or unexpected appointments. This sinking fund expense is good to have if you have anyone in your family with any of the above needs.
Doctor bills: This sinking fund is used to cover the cost of doctor bills.
Dentist bills: This sinking fund will cover any dental bills.
Chiropractor: Use this sinking fund to cover the cost of a chiropractor.
Health savings account: This is one sinking fund account you must have.
Medical equipment & supplies: Use this sinking fund to cover the cost of medical equipment and supplies.
Doctor and Dentist visits: This sinking fund covers any doctor and dentist visits you have in the future months.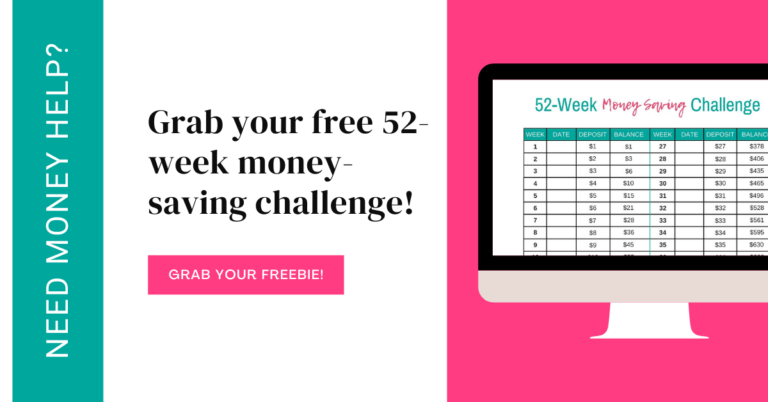 Vehicle/Transportation Sinking Funds List
A sinking fund for transportation also allows individuals to plan for routine maintenance, such as oil changes, tire rotations, and brake replacements, which are necessary to keep your vehicle in optimal condition.
It provides a safety net for major repairs or replacements, such as engine issues, transmission problems, or the need for a new vehicle altogether. By having a dedicated fund, individuals can address these expenses promptly, ensuring the reliability and longevity of your vehicle.
Ultimately, a sinking fund for your vehicle or transportation needs allows for greater peace of mind, financial security, and the ability to navigate unforeseen circumstances or breakdowns without compromising your overall financial well-being.
Vehicle sinking fund examples:
Car repair fund: This sinking fund covers any car repairs or maintenance you may have in the future.
License/Registration: This sinking fund covers vehicle license and registration fees.
Public transportation: This sinking fund will cover the cost of public transport, like taxis, buses, and trains.
Tolls: Set aside money for tolls you may have to pay in the future. Do you drive across a toll bridge every day to work? If so, this might be something you should have a sinking fund for.
Parking: Use this sinking fund to cover parking fees when traveling or running errands.
Car insurance: This sinking fund covers your car insurance premiums.
Fuel: Use this sinking fund to cover the cost of gas when you're on the go. Fuel is usually worked into your monthly budget. However, with gas prices these days, adding a fuel-sinking fund isn't bad for those unexpected trips or just the ever-changing price of gas.
New tires: Replacing your tires comes with a really big price tag.
Vehicle detailing: Do you enjoy getting your car detailed or want to gift one to a friend or family member?
Annual Renewal Sinking Funds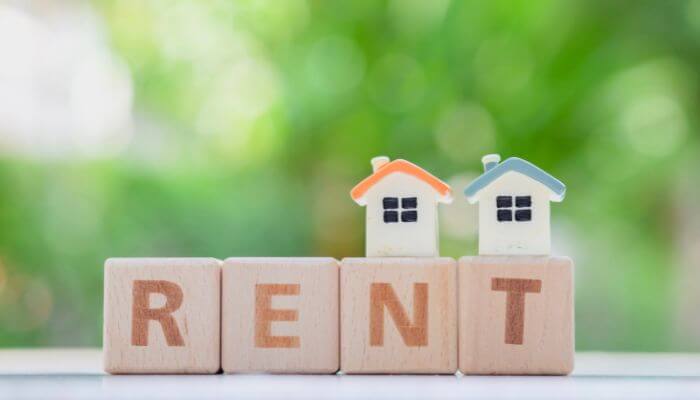 Annual renewal expenses could be monthly expenses or yearly expenses. Basically, anything that auto-renews that isn't covered by your budget.
Membership fees: Use this sinking fund to cover any membership fees, such as Costco and Sam's Club.
Subscriptions: This sinking fund covers the cost of magazine subscriptions, streaming services, or other subscription services you have.
Lease renewals: Use this sinking fund to cover lease renewals such as a car, apartment, or storage unit.
Insurance premiums: Maybe your want to pay off the increase in your insurance premium for next year.
Special Occasion/ Holiday Sinking Funds List
Having a sinking fund dedicated to holidays and special occasions is of paramount importance for several compelling reasons. Firstly, it allows individuals and families to proactively plan and save for these significant events, ensuring that they can be enjoyed without the burden of financial stress.
By setting aside a specific amount regularly, monthly or otherwise, individuals can accumulate funds over time, making it easier to cover the expenses associated with holidays, birthdays, anniversaries, and other memorable celebrations.
Holiday sinking fund examples:
Christmas sinking fund: So much money and work go into this holiday, which makes a Christmas sinking fund essential.
Friends' birthday celebrations: Use this sinking fund to cover the cost of friends' birthdays, whether it's a gift or an outing.
Holiday decorations: Use this sinking fund to cover the cost of holiday decorations for your home.
Wedding: This sinking will ensure you are always prepared for any wedding that comes your way.
Parties: Use this sinking fund to cover any party-related expenses.
Memorial Day celebrations: A long weekend of celebrating comes with a price.
Thanksgiving dinner: Is Thanksgiving at your place this year? Dinner always comes with a price tag.
4th of July: Who doesn't love the 4th of July? Be prepared this holiday season. Fireworks alone are expensive.
Halloween costumes: Costumes, parties, and decorations both inside and out.
Anniversaries: What are you doing for your anniversary this year?
How Do Sinking Funds Help Me Budget Better?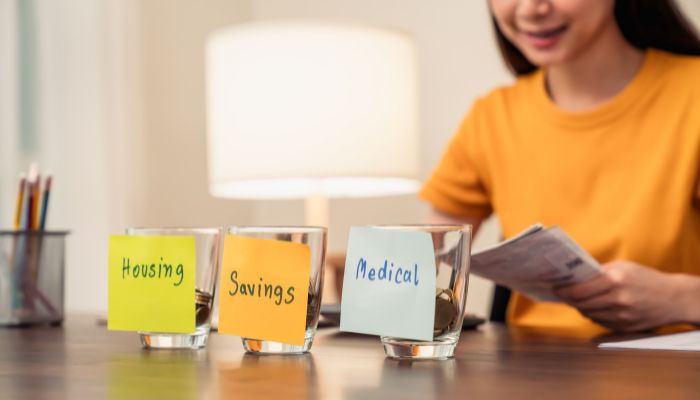 Sinking funds give people peace of mind by reducing the risk of financial emergencies that could occur if there isn't enough money for an upcoming expense.
Sinking funds are flexible, allowing you to adjust if goals or circumstances change.
Why stress about having the money for an expense if you don't have to? Set a sinking fund goal and take the stress right out of saving.
How Many Sinking Funds Should You Have?
When it comes to the number of sinking funds you should have, it really depends on your individual financial goals and situation. However, it's always a good idea to have sinking funds for any upcoming expenses that are either expensive or recurring.
This will enable you to plan ahead and save up for these expenses in manageable monthly chunks rather than being surprised and potentially finding yourself in a difficult financial situation.
As for what types of sinking funds you should have, there are many different categories to consider. Some sinking funds are more general, and others are more specific.
Here are the top "general" sinking funds you should have!
Medical
Car Repair
Home Repair
Vacation
Holiday fund
Now you can go more into depth with each category or not. It's totally up to you and what is important to you.
There really is no right "number" of sinking funds required to be successful.
Long-Term Sinking Fund examples vs. Short-Term Sinking Fund: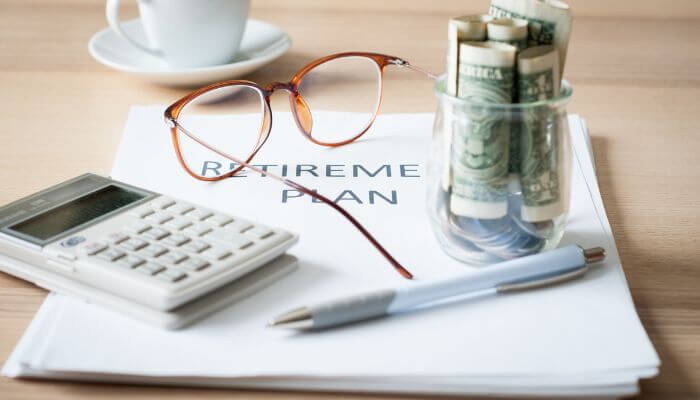 Sinking funds are a great way to save for short-term and long-term goals. It's recommended that you set sinking funds up for items or events you know will come up soon or for big purchases or events that may be far in the future.
Long-Term Sinking Fund
Long-term sinking fund examples include:
Saving for retirement
Buying a house
Starting a business
Going on an extended vacation
Short-Term Sinking Fund
Short-term sinking fund examples might include:
Saving up for car repairs
Buying gifts during the holidays
Making home improvements
By having both long and short-term sinking funds in place, you'll have peace of mind knowing that you're prepared no matter what life throws your way.
How Do I Organize My Sinking Funds?
Organizing your sinking funds has never been easier! If you like printables, use a sinking funds tracker or a spreadsheet online. You could also create your own. Or hop on over to Etsy to print one off.
If you decide to keep your sinking funds in envelopes, you could keep track of how much money are in each on the back of your envelope.
Say goodbye to confusion and hello to financial peace of mind!
Where should I keep my sinking funds?
So you have your sinking funds listed out! But where do you keep your funds?
Here are the best accounts for sinking funds:
You can set up multiple savings accounts—one regular saving account for each sinking fund. When you are done budgeting your monthly money, set aside money in each sinking fund via your savings accounts. Having a separate savings account for each fund really takes all the work out of the process for you.
You could use cash envelopes! If you pull money out of your account each month for budgeting purposes or just like having or using cash. Cash envelopes would be a great idea for you. Put the category name on each envelope and start building your sinking fund.
Open a high-yield savings account for each sinking fund goal. This will make tracking each sinking fund easier and ensure the money is there when needed. I would only recommend this option for long-term sinking funds, such as saving for a down payment for a home.
No matter which method you choose, monitor your sinking funds regularly and make adjustments if needed.
Sinking Funds Formula – Is There One?
Is there a sinking fund formula, and if so, what is it, and how do you use it?
There is a sinking fund formula! Go grab your calculator and give this a try!

Sinking Fund Categories – Final Thoughts
Sinking funds are a great way to save for the future, prepare for unexpected expenses, and reduce the stress associated with managing your money.
By creating sinking fund categories that reflect your financial priorities and setting aside money each month, you can ensure you're always prepared no matter what life throws your way.
Q&A Examples Of Sinking Funds
What's the difference between a sinking fund & an emergency fund?
The main difference between a sinking fund and an emergency fund is that sinking funds are focused on saving for specific expenses (such as car repairs or vacations), while an emergency fund is typically used to cover unexpected expenses, illnesses, or other financial emergencies.
A sinking fund is a more flexible savings account since it can be used for any of the pre-selected categories you created. On the other hand, an emergency fund should only ever be used for true emergencies. Both types of funds are important in helping you stay financially prepared and secure.
Can you have too many sinking funds?
The short answer is yes, you can have too many. While sinking funds are an incredibly helpful tool for budgeting and saving for the future, having too many sinking funds can lead to financial overwhelm and difficulty tracking each fund.
What are common sinking fund categories?
Common sinking fund categories include emergency savings, home repair sinking fund, car repairs, vacation fund, medical costs, a down payment, and child's education expenses.
Those are a few common sinking funds. However, it's okay if yours are different. Everyone's personal finances are personal and unique. So feel free to customize sinking funds for your financial needs!
What are sinking fund contributions?
Sinking fund contributions are the amount you regularly add to each sinking fund category. The frequency and amount of your sinking fund contributions will depend on what type of sinking funds you have and your financial goals. The more sinking funds you have, the more often you should contribute to each sinking fund to reach your goals.
No matter what sinking funds categories you choose, creating and contributing to sinking funds can help you stay on top of your finances and reach your financial goals easier. So get started today!
Follow me on Pinterest for more money-saving hacks!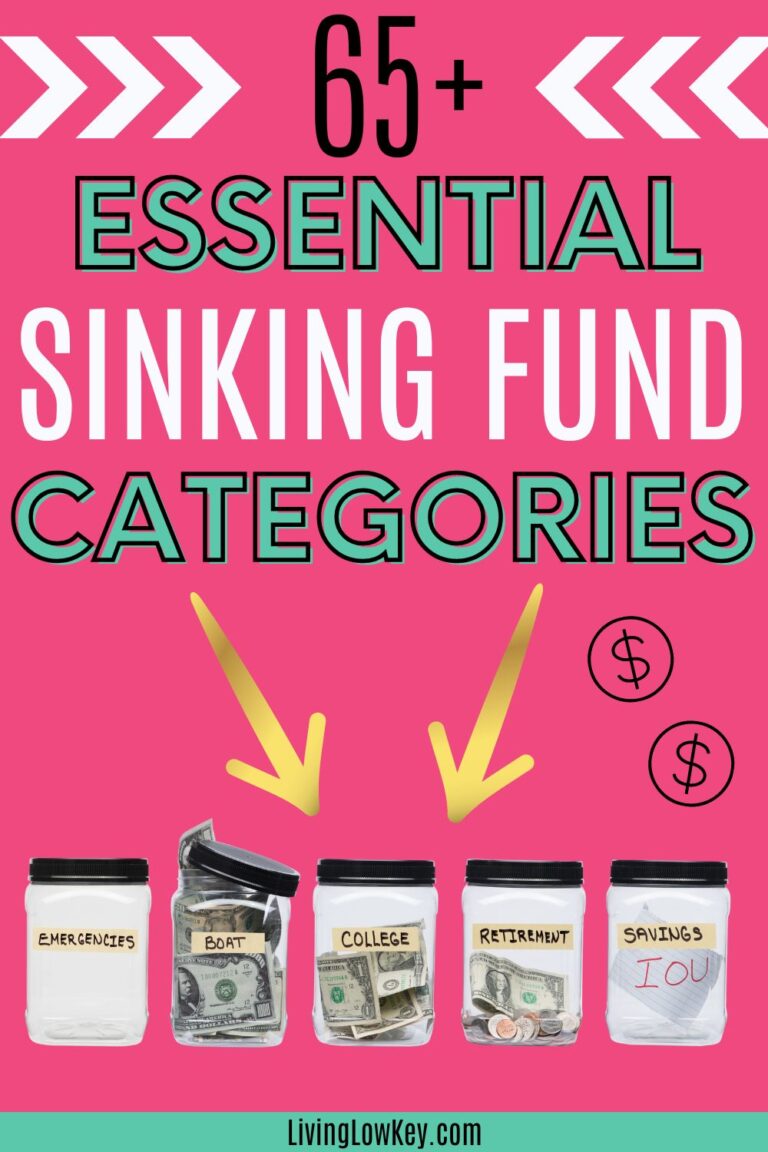 Related articles:
Grab Your FREE Budget Binder Today!
Start saving more money and pay off your debt with this FREE Budget Binder