Cheap Instant Pot Recipes!
Are you looking for a hearty, inexpensive recipe to cook in your instant pot? Well, let me tell you, these meals will not let you down.
Finding budget-friendly instant pot meals can be challenging, so I took it upon myself to find some of the best.
These delicious instant pot meals on a budget include beef, soups, pasta, pork, beans, and more.
If you have yet to invest in an instant pot, there isn't a better time than now. Not only are they extremely affordable, but they can cut back your cooking time down by hours.
You can grab your instant pot here!
Here are 20 Easy Instant Pot Meals You'll Love!
These cheap instant pot meals will totally rock your socks off! If you are looking for a cheap alternative to your usual dinner ideas, this is it!! Give one of these 20 instant pot budget meals a try.
1. Instant Pot Mexican Chicken
If you love Taco Tuesday, make sure you try out this delicious instant pot Mexican chicken. Your taco night will not be the same after you try this instant pot recipe.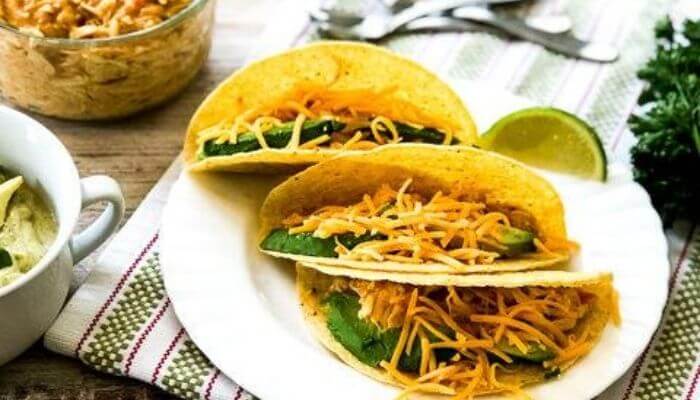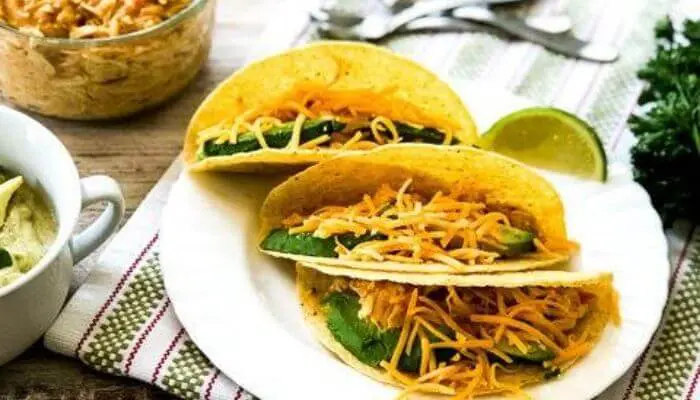 2. Instant Pot Charro Beans
Beans are a huge staple in our home, and if you are looking for an affordable food option, this Charro Bean Instant Pot meal should be on your menu too. If you want a inexpensive instant pot meal you'll love these beans.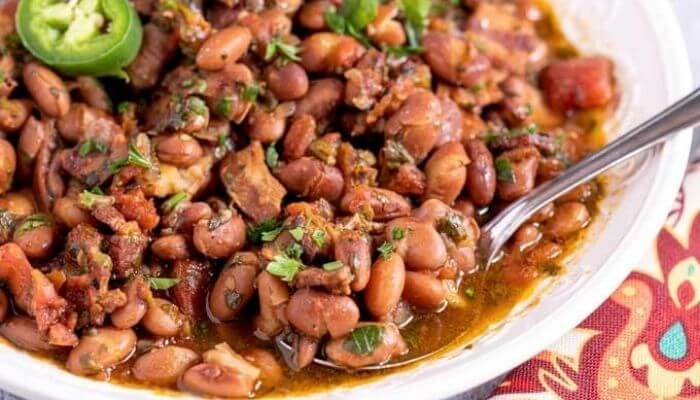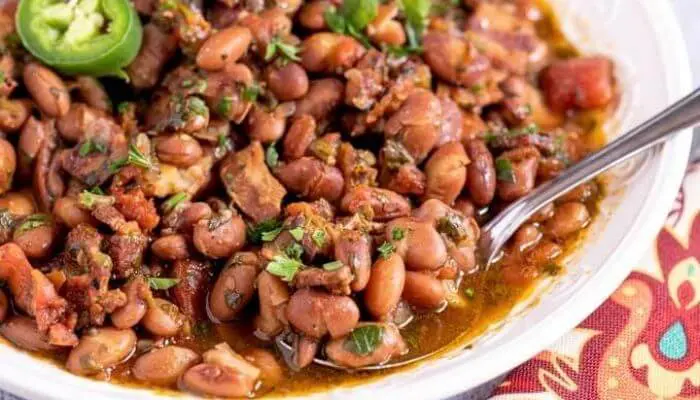 Related articles:
Recommended:
3. Cabbage Soup With Ground Beef
If you are looking for a hearty soup, you are in for a treat with this ground beef cabbage soup recipe. Not only is this recipe affordable, but it's delicious and perfect for a fall night.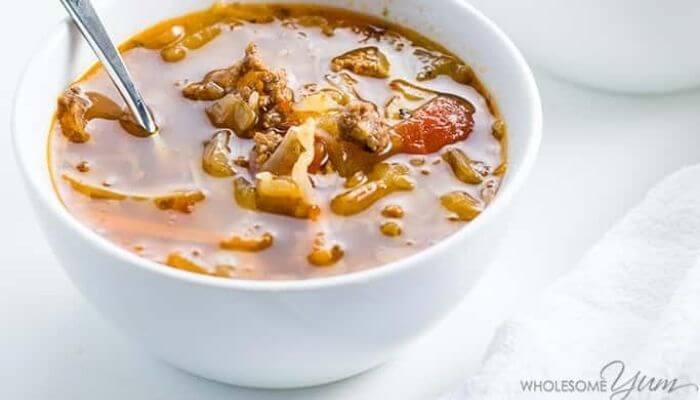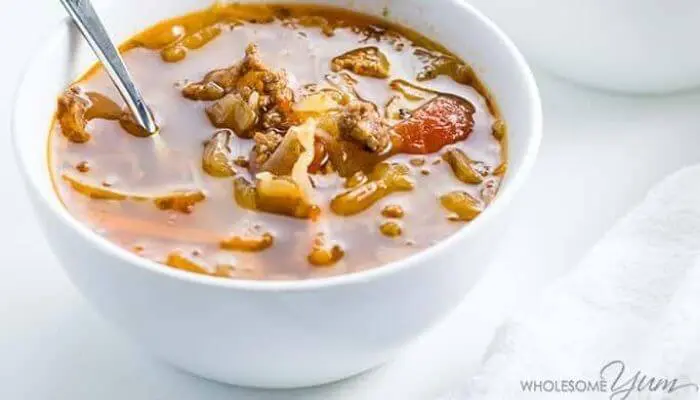 4. Instant Pot Bagels Lox And Cream Cheese Pasta
Not only is this instant pot cream cheese recipe appealing to the eye, but it also uses a few ingredients, is easy to make, and it tastes amazing.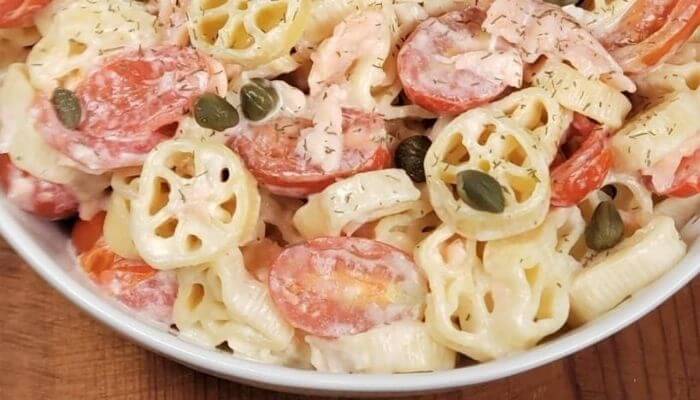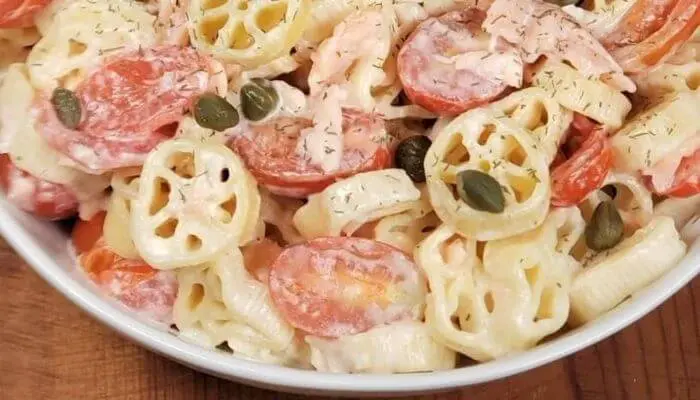 5. Whole Chicken In A Instant Pot
Cooking a whole chicken in the instant pot isn't only genius, but it's an inexpensive way to good an entire meal on a budget. Make sure you check out this tasty instant pot recipe.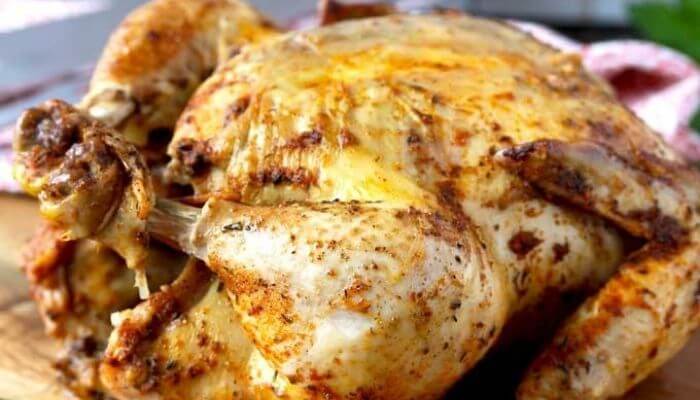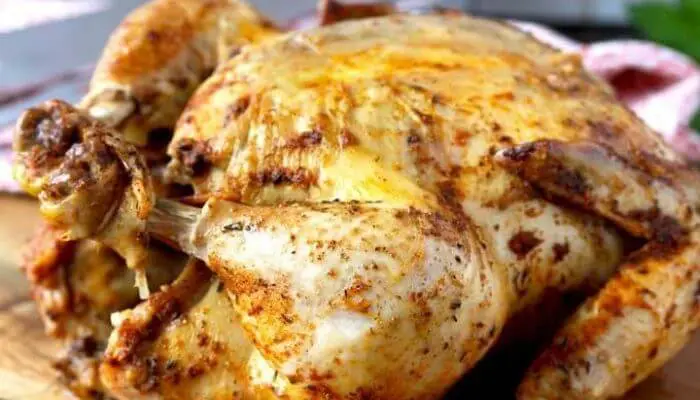 6. Greek Lemon Butter Fettuccine Pasta
This simple dish is easy and requires few ingredients to make. Through the ingredients in your instant pot and enjoy.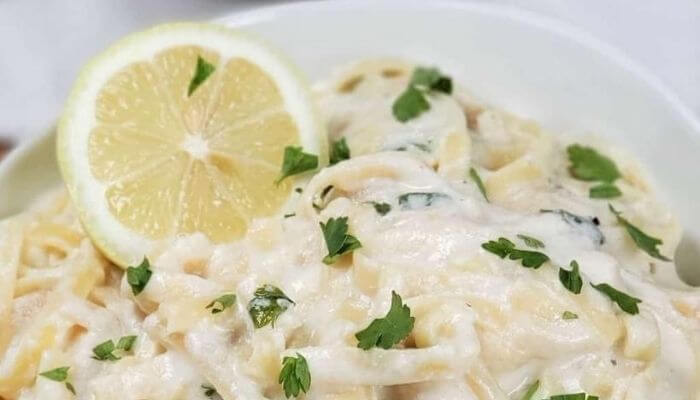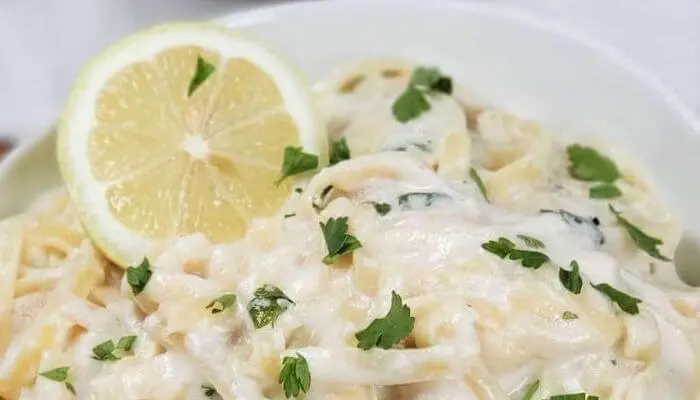 7. Instant Pot Fried Rice
Fried rice is one of our favorite meals. You can eat it as a meal itself or side it with some type of meat. Be sure to add this cheap instant pot recipe to your menu this week.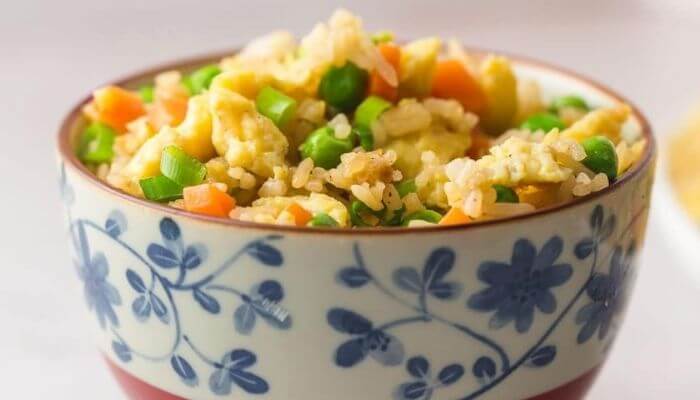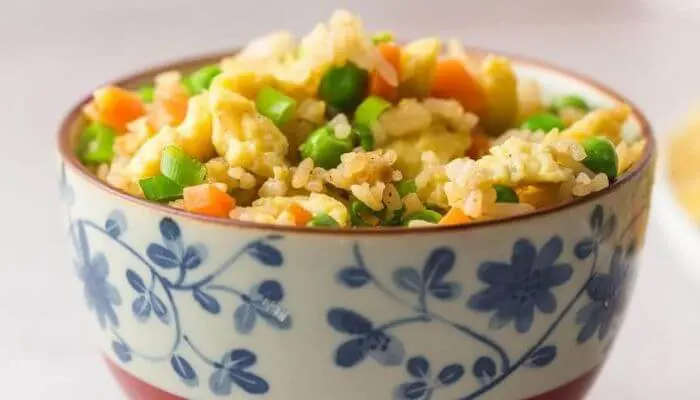 8. Instant Pot Burrito Bowls
This burrito bowl instant meal will easily become one of your favorite meals. Not only does is it easy and quick to make, but it's a burrito bowl; who doesn't love burritos.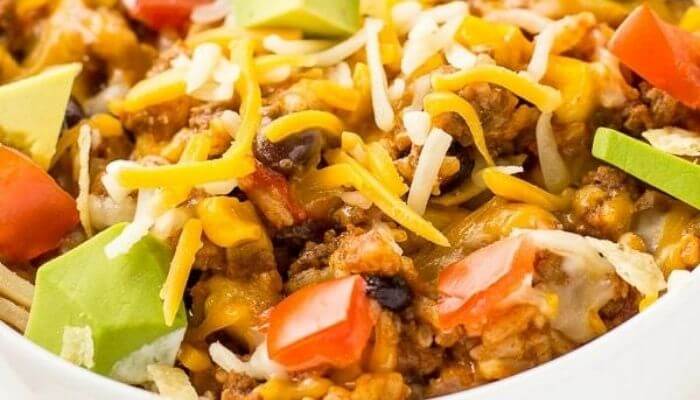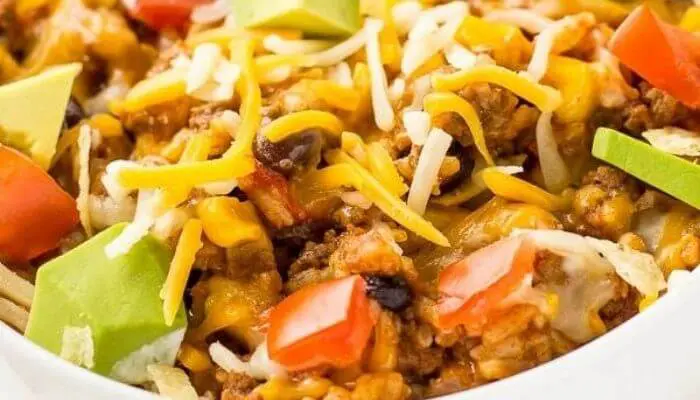 9. Instant Pot Mac and Cheese
If your kids love mac and cheese, this will become a staple in your home. Not only is this cheap instant pot recipe easy to make, but it only takes less than 10 minutes to make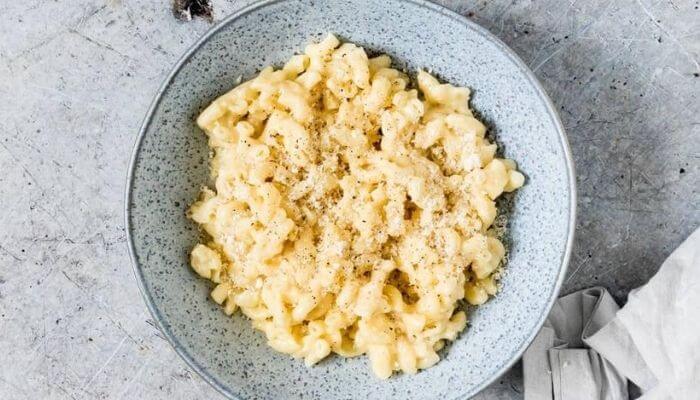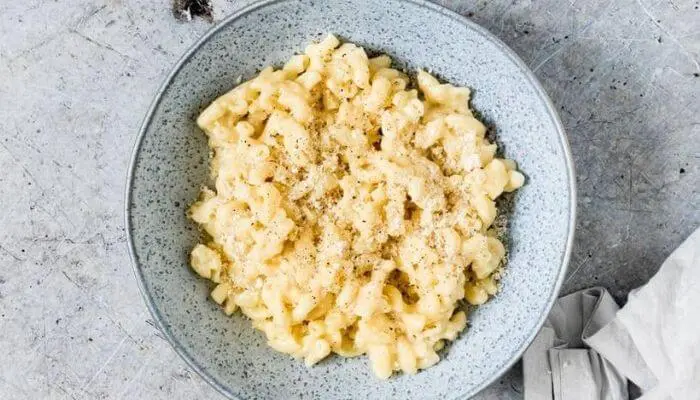 10. Instant Pot Two-Bean Soup
If you like beans, you'll love this instant pot bean soup. Perfect for a chilly day! This comfort food takes an hour to make from start to finish.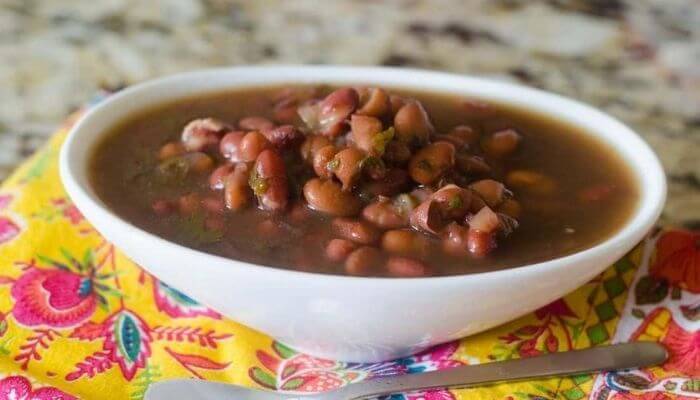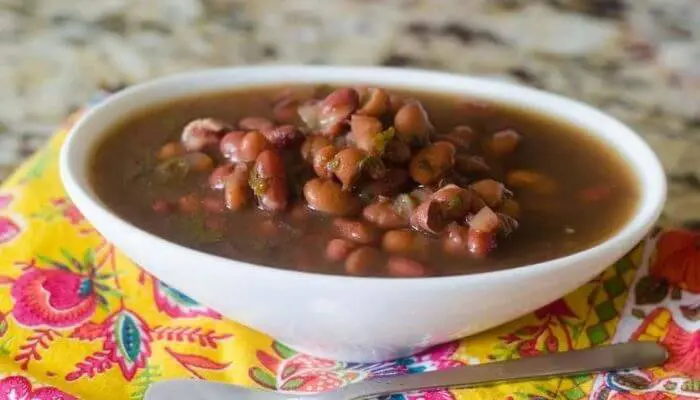 11. Instant Pot Hormel Chili
With Fall around the corner, chili will soon become a staple in most homes. This easy instant pot chili with beans will easily become a classic in your home. Make sure to try this affordable chili recipe below.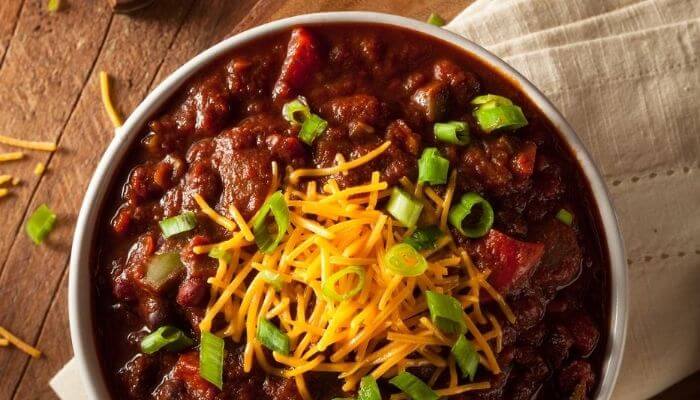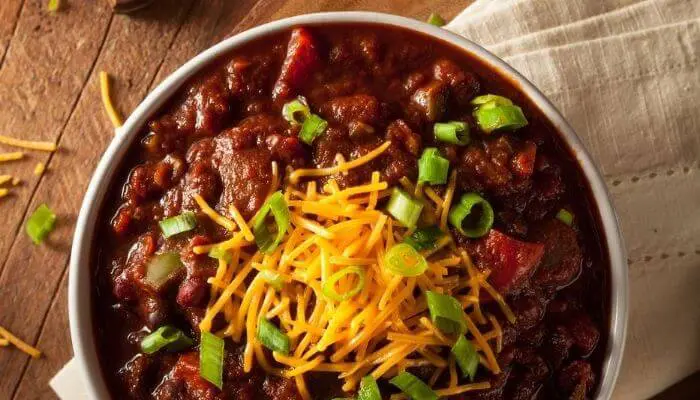 12. Instant Pot Shredded Beef Sandwichs
You can take this instant pot shredded beef recipe in less than an hour and turn it into what's for dinner. If you are looking for an easy, hearty dinner idea with few ingredients, this is a must.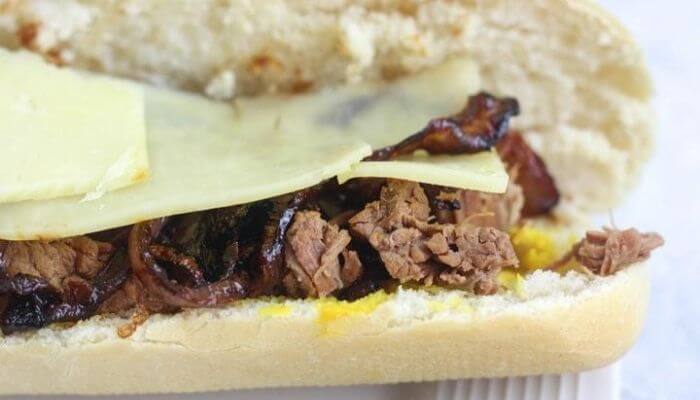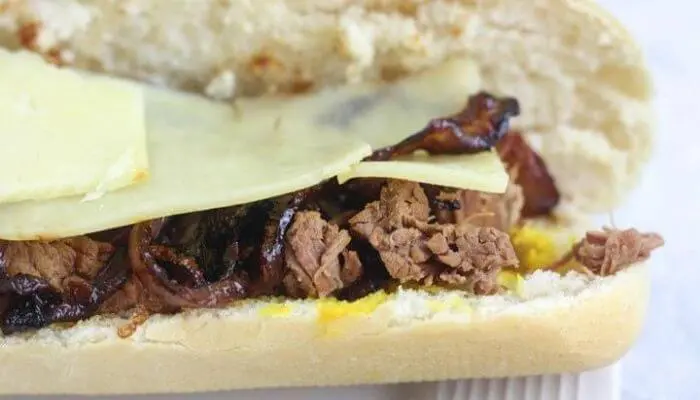 13. Instant Pot Taco Pasta
Are you a fan of tacos and pasta? If so, you'll love this gluten-free taco pasta instant pot recipe. To top that off, this recipe takes less than 15 minutes to cook.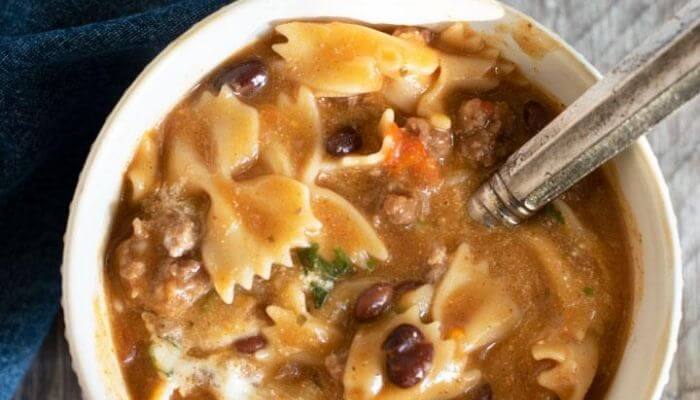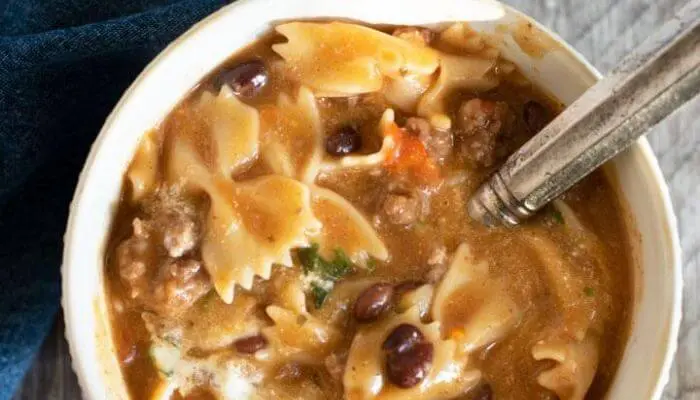 14. Instant Pot Risotto
This instant pot risotto recipe claims to have this rich and creamy dish on your plate in just 10 minutes. Yes, in 10 minutes! Instant pots truly continue to blow me away.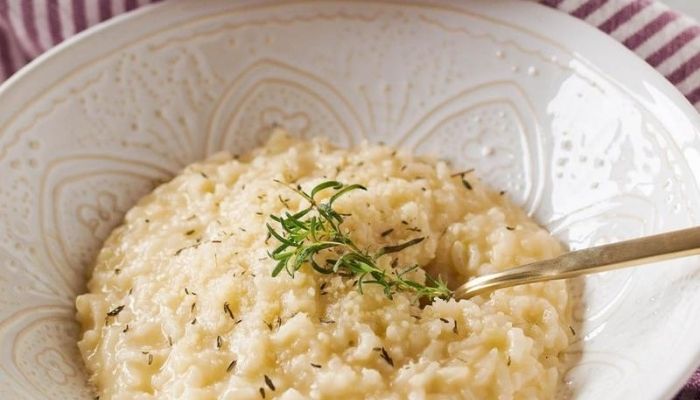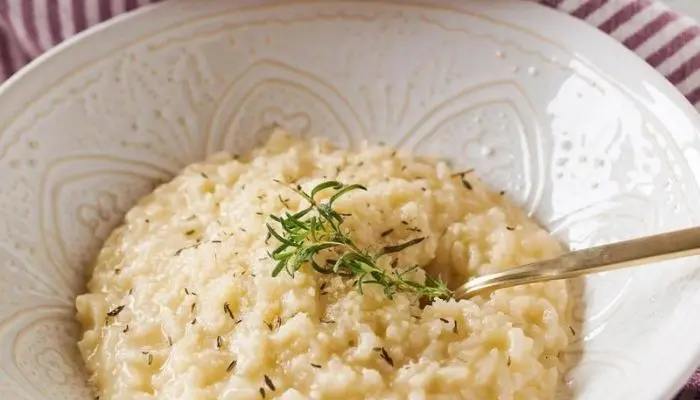 15. American Goulash Recipe
If you are looking for an easy American goulash recipe, look no further. This recipe isn't only filling, but it's easy to make. You'll also most likely have all the ingredients in your cupboard.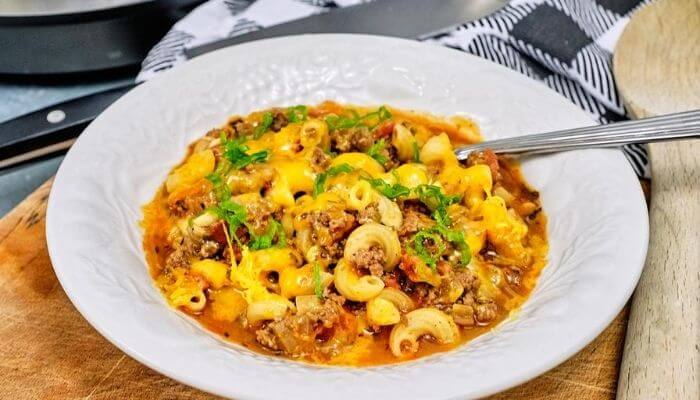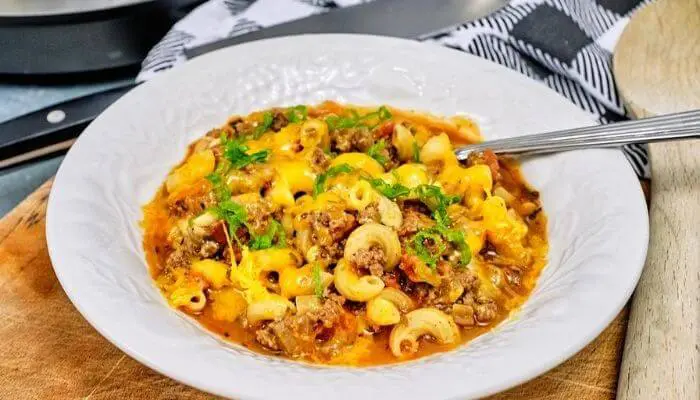 16. Instant Pot Pulled Pork
If you love some juicy pulled pork, you'll be all over this recipe. This pulled pork instant pot dish only requires six ingredients, five of which you probably already have in your cupboard.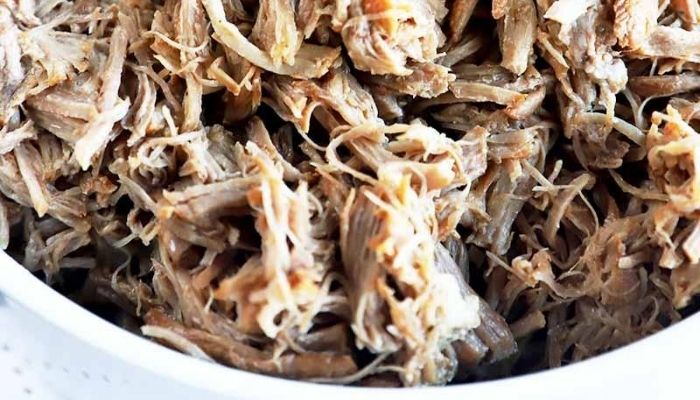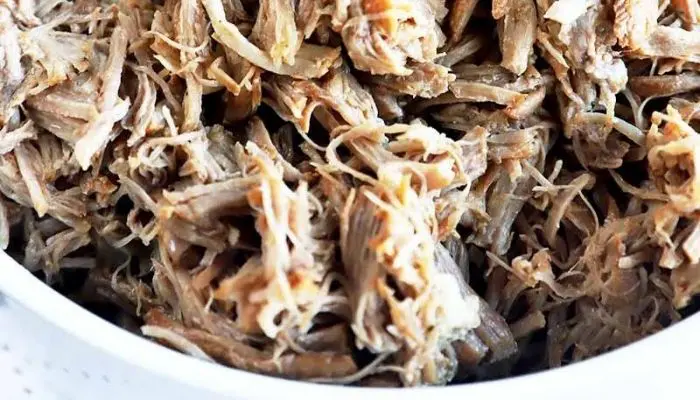 17. Instant Pot Chicken Fajita Pasta
I love chicken fajita pasta because it is just as good the second day as it was the first. If you are looking for a tasty, hearty dish that will ensure you have leftovers, add this recipe to your menu.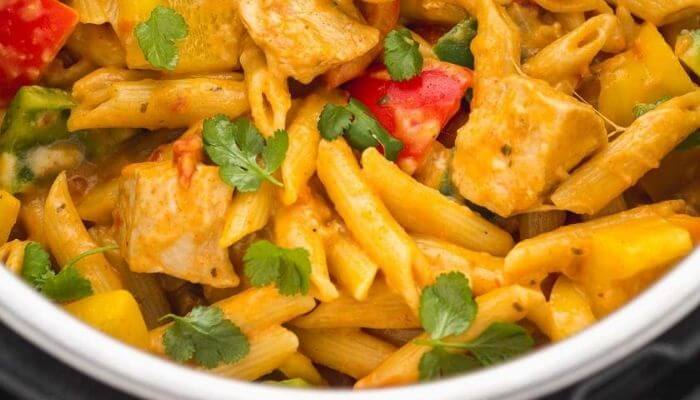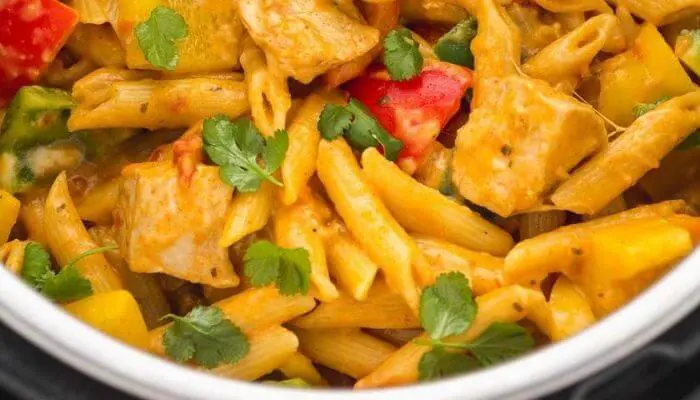 18. Instant Pot Beef Stew
Depending on where you live in the country, beef stew tends to be one of those meals that's a must-have in the winter. You'll be glad you added this tasty meal to the menu this week.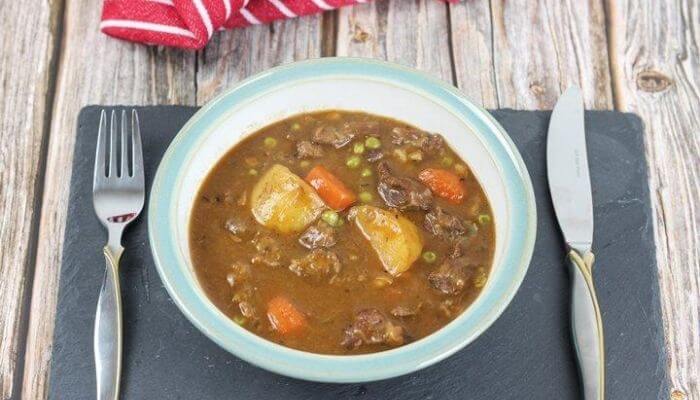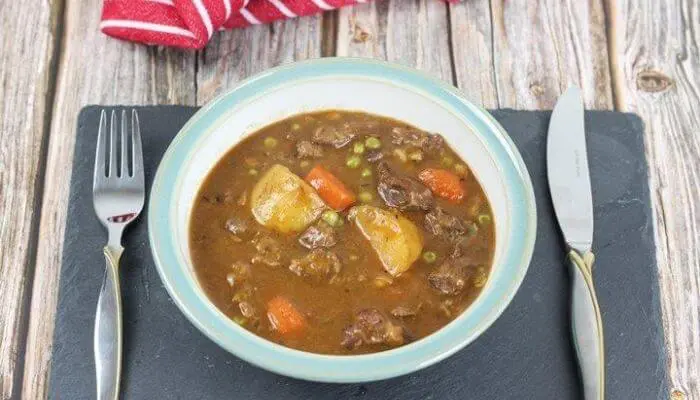 19. Instant Pot Orange Chicken
This cheap instant pot recipe takes less than 20 minutes to make and is absolutely delicious. If you are a chicken lover, make sure to give this recipe a try.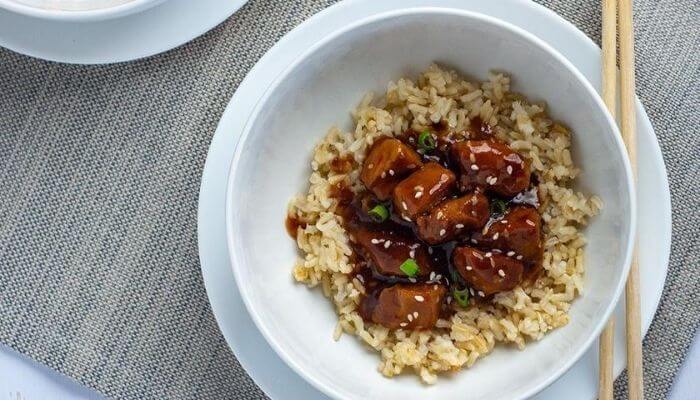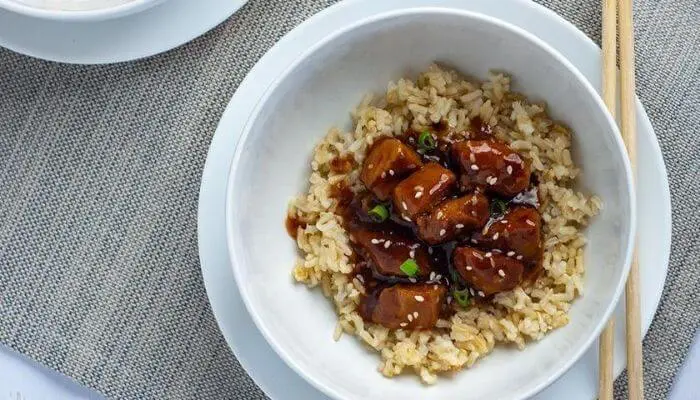 20. Instant Pot Cream Of Mushroom Soup
Are you a soup lover? Me too! Especially when the leaves begin to fall. If you love warm soups, I'm absolutely positive you'll love this wholesome dish.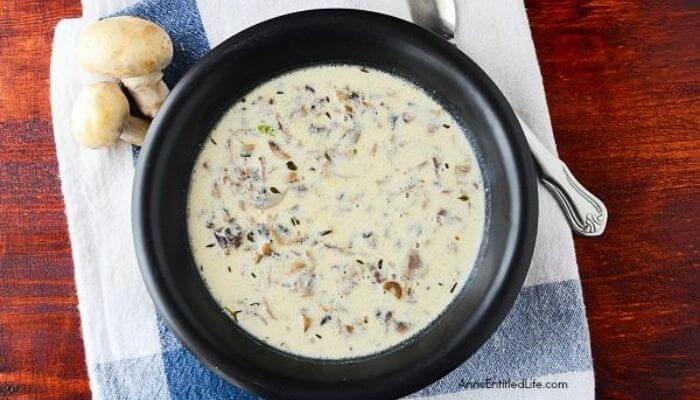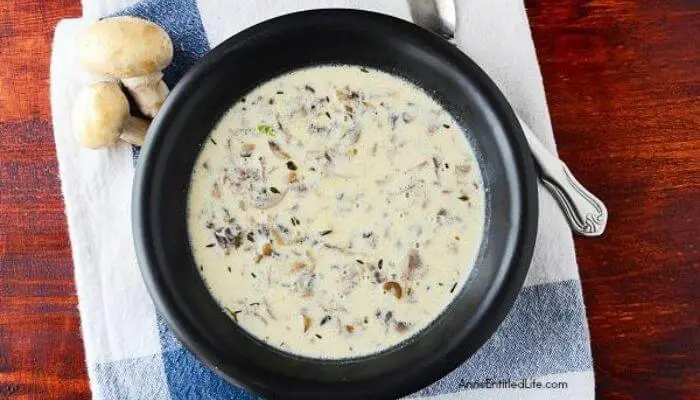 Easy Instant Pot Meals – Summary
There you have it 20 filling cheap instant pot recipes I'm sure you'll love! If you have yet to try out an instant pot, make sure to snag one, you won't regret it.
What is your favorite cheap instant pot recipe? Let us know in the comments below.
If you enjoyed this article, make sure you save it for later and follow us on Pinterest!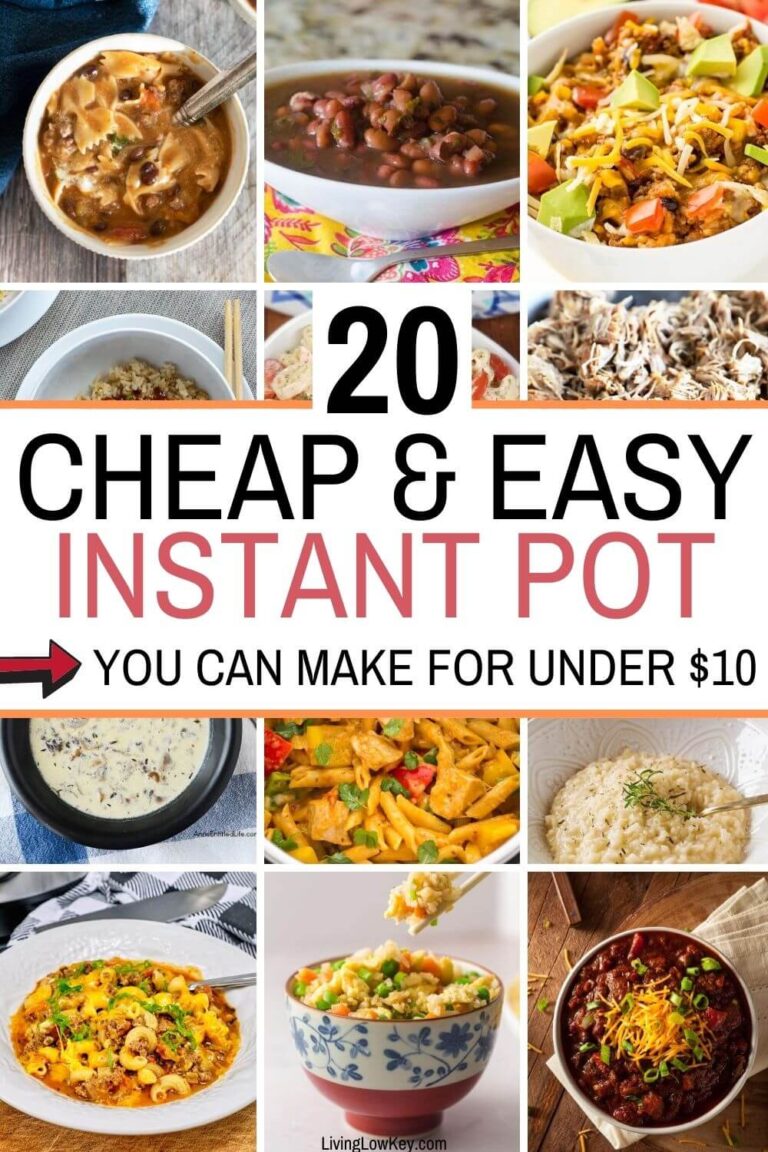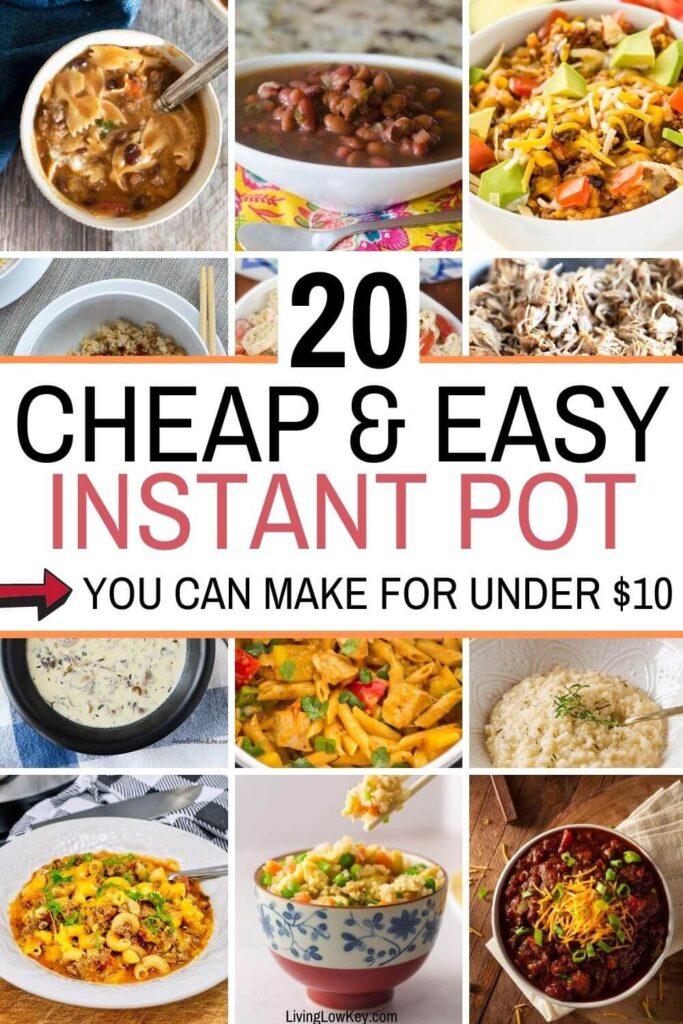 Related articles:
Grab Your FREE Budget Binder Today!
Start saving more money and pay off your debt with this FREE Budget Binder