Are you someone who sticks to your budget religiously all year, but it all goes out the window as soon as the holiday season rolls around? Two little words cause most of us to break our budget towards the end of the year: holiday gifts! 
Spending more than you plan on holiday gifts often makes Christmas a time of stress and worry. According to Investopedia, the average American spends $967 on holiday gifts.
That's almost $1000 on gifts!! And most people I know, spend even more!
This number has been on the rise; every year, Americans spend more and more.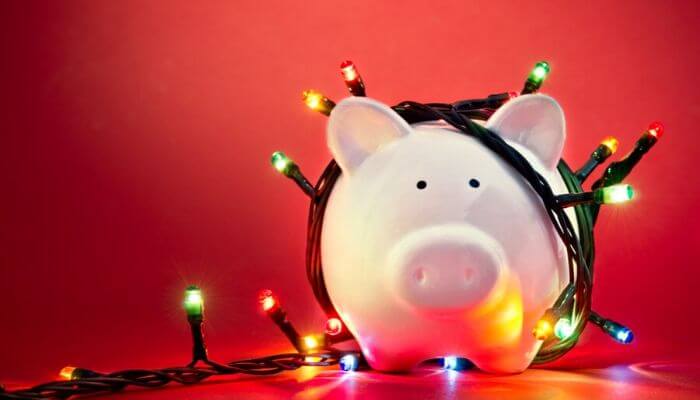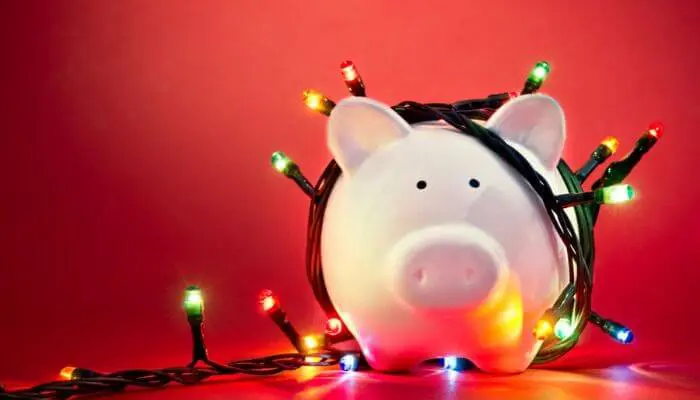 One of the most sensible ways to cut back on holiday stress is by cutting back on the number of gifts you buy. It's time to start shortening your holiday list.
If you're smart with how you spend your money during the season of giving, Christmas can really be the most joyous time of the year!
Here are the BEST tips that will help you save money on holiday gifts this Christmas.
Check out this really cool Christmas Savings Planner I created to help you stick to your budget.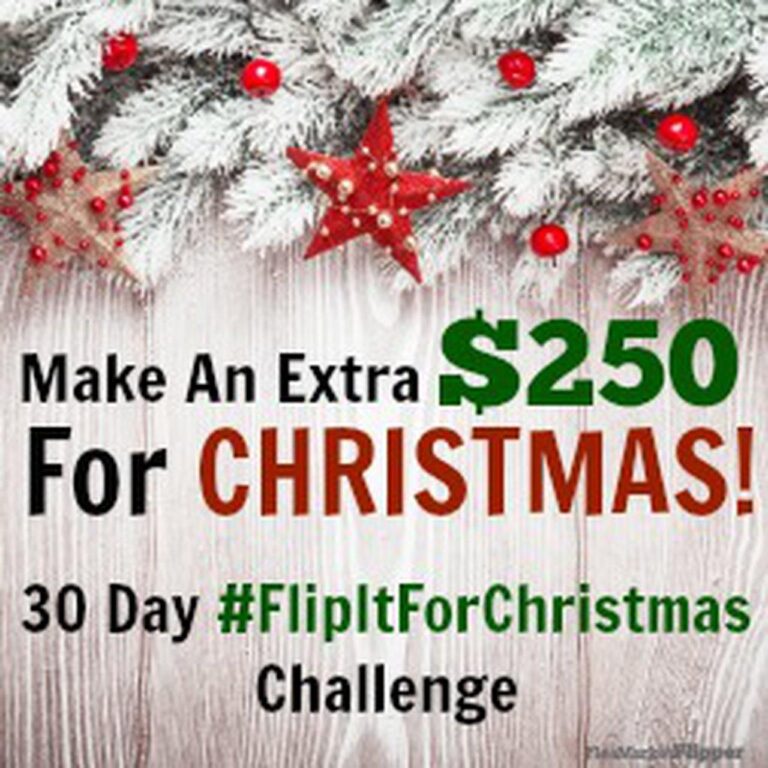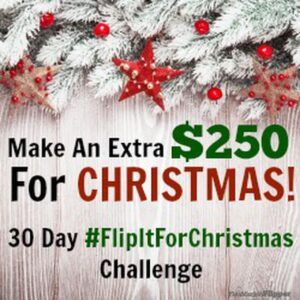 How to Save Money on Holidays Gifts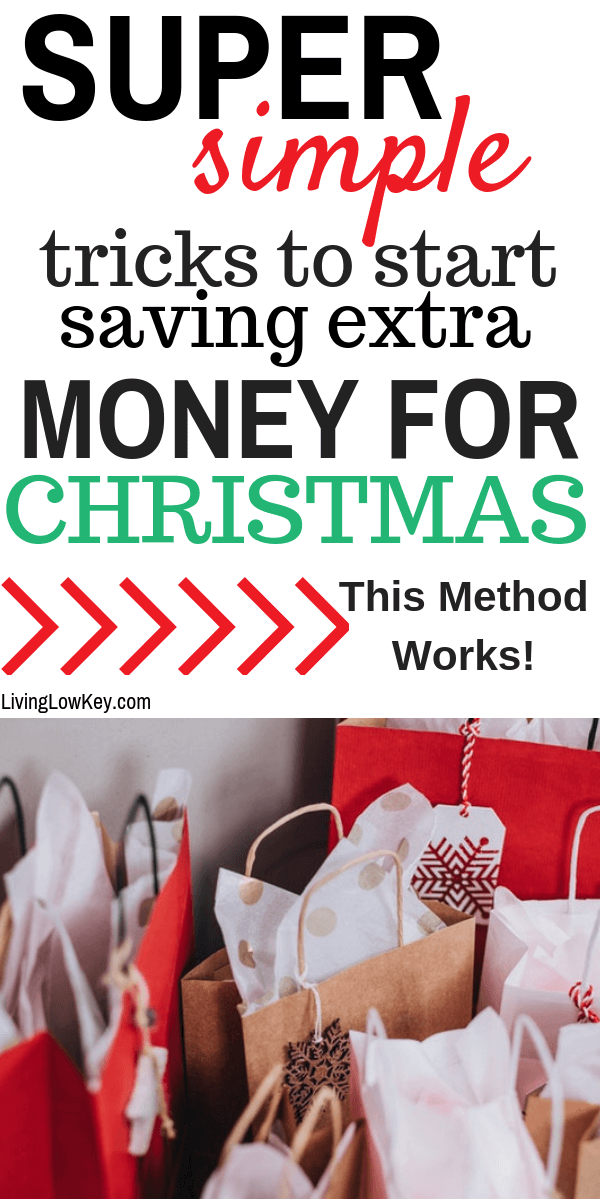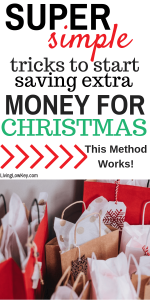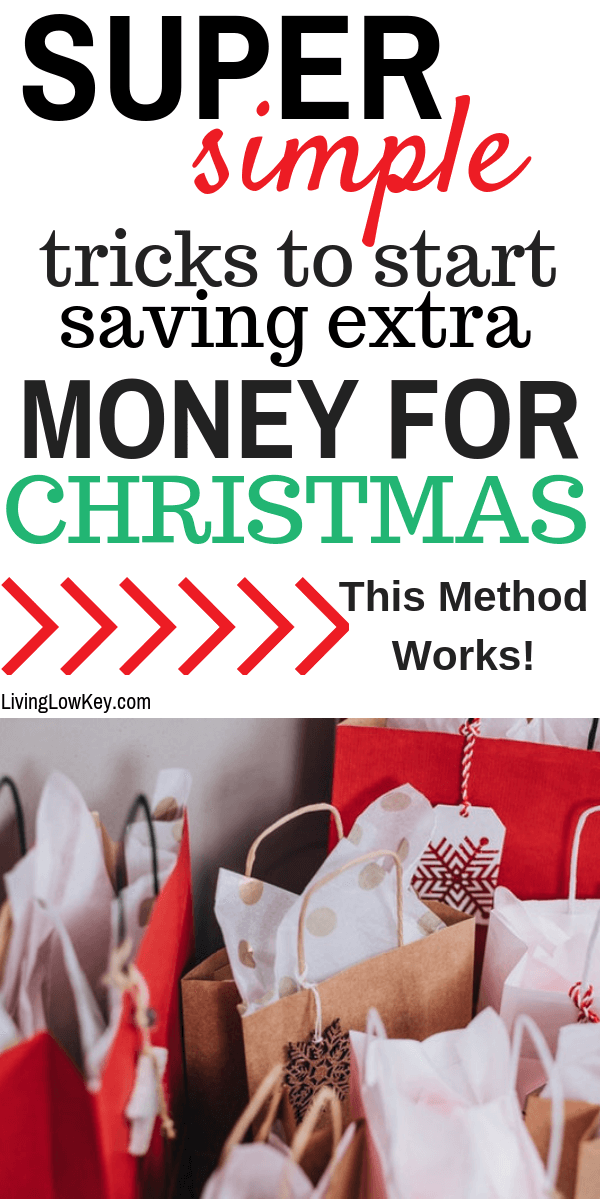 Let's face it: saving money during the holidays is hard work. Heck, just trying to keep a positive balance in your checking account during the holidays is hard.
It starts when you start to see the first Christmas decorations appear in stores. The holiday spirit hits you hard, and then you go a little bit of holiday crazy!
It happens to all of us, doesn't it!
If you want to have a calm, relaxing, joyous holiday season this year, start by cutting back the number of holiday gifts you buy. In return, this will cut down on the amount of money you spend.
The two simple tasks below will play a huge factor in achieving your goal and will make this Christmas the BEST Christmas Ever! 
Tip: Try the 5 gift rule for Christmas
1. Start A Christmas Fund
One of the most important things you can do to prepare for the holidays is to set up a Christmas Fund! A Christmas fund is extremely simple to start. It can be as easy as an envelope in your sock drawer labeled CHRISTMAS FUND.
During the months leading up to Christmas, whenever you come across extra cash in your wallet, put it in your Christmas fund envelope. You'll be surprised at how much you can save with this simple task.
It doesn't matter if it's October or March; it's never too early to start your Christmas fund. Whenever I come across a ten or 20-dollar bill with no purpose, I put it in my Christmas fund envelope. 
Not being financially prepared for the holidays can be a burden. Don't let it happen to you.
Better yet, try a Christmas savings challenge!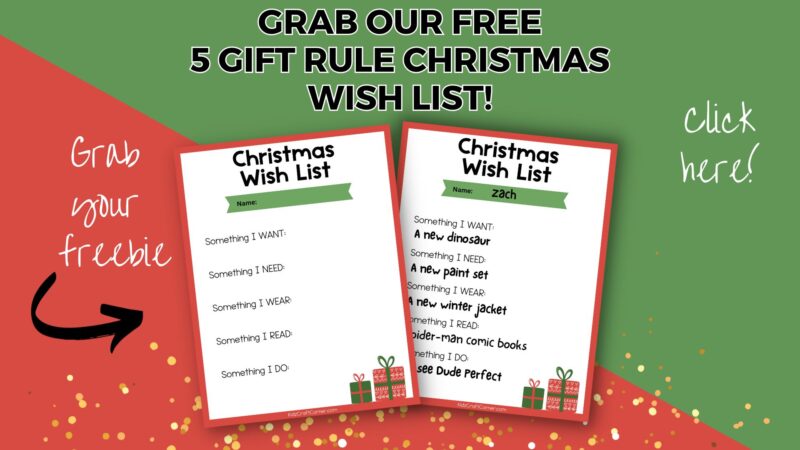 2| Have A Set Budget for Your Holiday List
Have you ever gone grocery shopping without a budget or a list? What was the outcome?
More than likely, you came home with a whole bunch of stuff you didn't need, AND you probably forgot a few items that you actually needed. So.. you'll have to go back to the store AGAIN. Oh, and you probably already went over budget.
Does this situation sound familiar?
Christmas shopping is exactly the same! If you don't have a BUDGET and a LIST, you will buy unnecessary items and spend a lot more than you planned.
So how do we keep this from happening? Does budgeting really work?
Yes, yes, and yes!
Creating and sticking to a budget will make your Christmas goals a reality!
Christmas Shopping On A Budget:
Set A Budget. How much do you plan to spend on Christmas gifts? Do you already have money saved for Christmas? These are some of the questions you need to ask yourself.
Make A List And Check It Twice. How many people do you plan to buy a gift for this year? Remember, you're trying to cut back on gift buying this year. You don't need to feel obligated to buy everyone and their entire family Christmas gifts. There are millions of other ways to show the people YOU LOVE that you LOVE THEM. Or try and have a 5 gift rule Christmas.
Calculate Price Per Gift. If you have 20 people on your Christmas list and your budget is $500. You will have $25 to spend on each individual gift. If you can't buy what you want to buy with $25 that means you will have to cut back on the number of people you are buying gifts for.
Related post: 45 Cheap Stocking Stuffer Ideas For Men, Women & Kids (Under $10)
You need to have money to be able to budget money, right? Christmas is approaching really fast, so now is the time to start saving!! Grab our FREE save $1000 Christmas Worksheet by filling out the form below!
3| Pay With Cash
If you don't currently pay with cash, most people don't; this will be your saving grace during the Holidays. Paying with cash is an easy way to control your spending. Being able to see money leaving your wallet physically will allow you to be more conscious of your spending habits.
Do the math.. If you walk into a store to buy a holiday gift and you only have $25 dollars to spend on your gift. What does that mean to you?
It means you'll only have $25 to buy the gift, correct! You have no choice but only to spend $25. That is why I love paying with cash. It keeps you on your toes.
Paying with cash is something we try and do on a daily basis. If you haven't given the cash envelope method a try, I highly recommend checking it out.
Benefits of paying with cash:
You won't spend more than you have in your pockets

It will help keep debt at bay

Puts limits on what you buy

It forces you to live within your means
4| Compare Prices Before Shopping For Holiday Gifts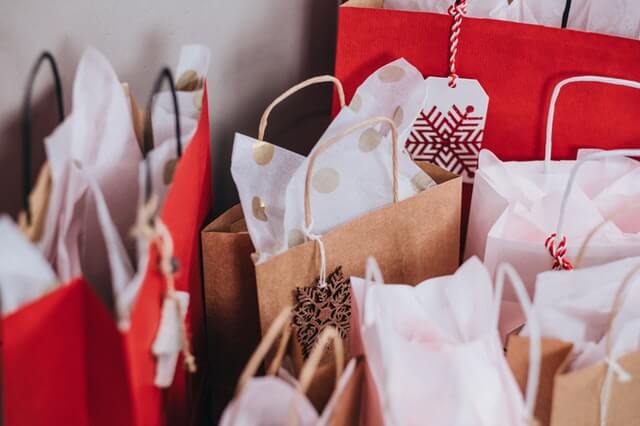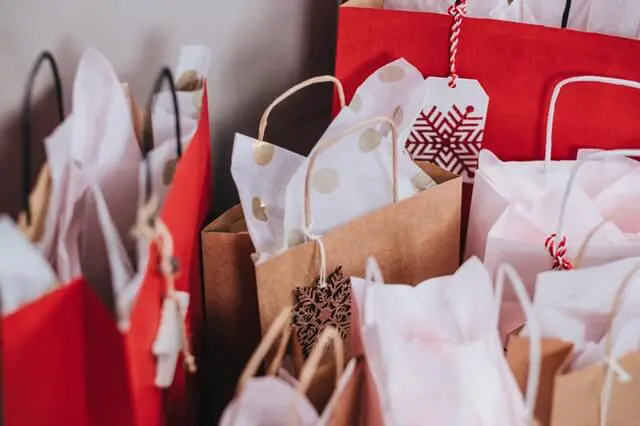 Have you ever bought something only to find the same item.. at a lower price.. at a different store?
It happens to us all!!
It's even worse when you buy something only to return to the same store a few days later, and the item is on clearance.
Comparing prices between different stores before you shop is a huge money saver! That is if you're looking to score the best deals. So when it comes to Christmas shopping for holiday gifts, it's a must!
How to compare prices before shopping:
Find out which stores hold the product you are looking for. For example, if you are looking for a baby gift, I would check Walmart, Target, and Amazon.

Find the item online and check the prices at each store. This step will only take a few minutes and is a huge time and money saver. When shopping at stores such as Target and Walmart

,

be aware that prices for the same item can be different depending on whether or not you buy it online versus at the store.

Once you find out which store has the cheaper price, you know what to do next! Go Buy It!

If you don't want to take the time to do the steps above, you can also try using a price checker such as Pricegrabber.
Checking prices before you head to the store can save you $5-20 per Christmas gift. Don't make the mistake of missing this essential step in your Christmas shopping.
Useful Christmas items:
5| Shop Sales:

The Only Way To Christmas Shop
Everyone has their own opinions on whether or not shopping sales is a good idea.
Outside of the holiday season, I always preach to stay FAR FAR away from sales. When you spot a sale, your brain is more than likely going to tell you that you need that item.. when you probably don't.
Many people will see something on sale, and buy it because it's on sale, not because they need it.
So how do you shop sales and avoid impulse buying at the same time?
Stick to your holiday list!
And don't continue to add people to it. This is when that overwhelming feeling starts to hang over your head.
Now I'm not saying don't give; I'm just saying don't give to a point where it leaves you hurting financially.
Look For Sales Throughout The Year
Suppose you want to score some sweet Christmas gifts at a low price, you need to be looking for sales throughout the year. The holidays are not the only time stores have sales.
In August, I noticed that Target was having a sweet deal where Keurig's were $30 off! Will they have this same deal again this time of year?
They may or may not. Either way, it was a great deal.
When you do your Christmas shopping early, it makes the holiday season stress-free! Have you ever had your Christmas shopping done before December?
I have and let me tell you, it was AMAZING!
By getting your Christmas shopping done in the months prior to December, you avoid all the hustle and bustle at the stores. You'll miss all the SALES; you know the ones where you aren't even sure if the price has changed.
Instead, you can walk the stores knowing your shopping is done and just take in the holiday spirit around you.
Related holiday articles:
6| The Best Days To Knock Items Off Your Holiday List
Are you looking to shop for sales? These are a few of the biggest SALE days of the year. If you're looking for a specific item, you'll want to check out these sales.
Black Friday| Black Friday is one of the biggest shopping days of the year due to all the sales. It's the day after Thanksgiving and the start of the official holiday shopping season. Black Friday isn't an official holiday, but a lot of employers give their workers the day off unless you work in retail, that is.
Cyber Monday| Like Black Friday, Cyber Monday is another HUGE shopping day in the US. Cyber Monday is the following Monday after Black Friday. It's similar to Black Friday in that there are a lot of huge sales; they're just online!! Online shopping has become a huge thing over the years, so this event attracts A LOT of customers.
Amazon Prime Day| Are you an Amazon prime member? If so, you should definitely take advantage of Amazon's biggest global shopping events. This event usually falls in July, a great way to get some of your Christmas shopping out of the way early. If you love online shopping, this sale is for you!
If you're not an Amazon Prime Member, you should be! Use our link to take advantage of Amazon's amazing savings and their free two-day shipping!
7| Do A Christmas Gift Group Exchange With Family And Friends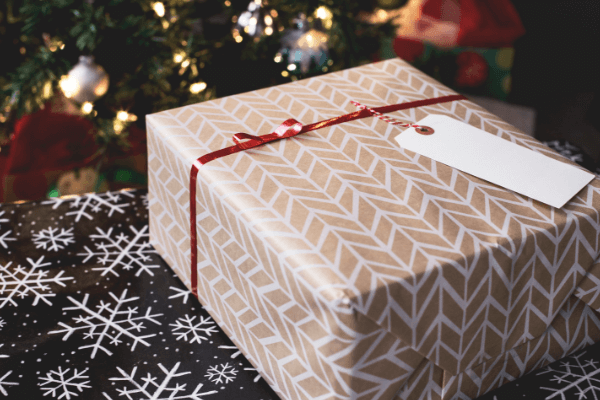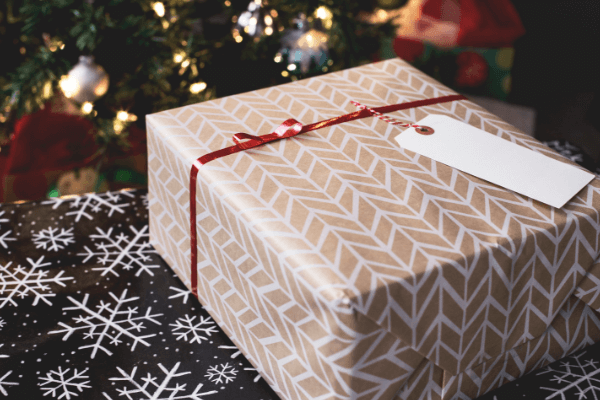 We all want to save money during the holiday season or at least stay afloat. Have you ever written out your Christmas shopping list only for it to continue to grow throughout the holiday season?
We all have!
You usually start with buying gifts for your nieces, nephews, and parents. Then one of your many siblings buys you something which then you return the gesture by buying them a gift. Only to feel bad that you didn't buy your other siblings a gift, so you do.
This is why you should give Christmas exchanges a try! Instead of buying multiple gifts for, say your sister, her husband, and kids you buy one gift. Or several small ones that will all fit into a small gift basket.
Advantages Of Gift Exchanges:
You'll spend less money! Yahooooo

More than likely

,

you'll put more thought into the gift, making it more meaningful

You'll spend less time buying gifts and more time enjoying the real meaning of Christmas
Gift Exchange Ideas For Next Christmas Party
Having a gift exchange with your family and friends is a great way to GIVE while still staying within budget. If you haven't attended a gift exchange before, it's where you only bring one gift to the party. If you have a big family buying gifts for everyone is beyond overwhelming.
Instead of feeling obligated to buy everyone a gift, you just bring one and exchange it.
Here are a few different types of gift exchanges you might enjoy:
Secret Santa| You've probably participated in Secret Santa at some point in your life. If you haven't, it's super simple. One person per family puts their name on a piece of paper. All the names go into a hat, and one person from each family picks one out. The name you picked out stays a secret, and you buy a gift for that person.
If everyone can agree on a theme, it makes it easier for everyone to buy a gift. For example, game night!! This means your gift will be some sort of game.
Family Gift Basket| Family gift baskets are fun too. Once again, draw names, so you know who you'll be buying for. Then, agree as a family on a price range of say $30. You then have to use that $30 to get a small gift for your sister, her husband, and their 2 kids.
You have to get crafty with it! It's fun and everyone gets a little something.
White Elephant Gift| This game is fun and you only need a small gift to play. Everyone must buy a small gift, under $10. By doing a white elephant gift, everyone gets to choose if they want to be apart of the game or not. If someone doesn't want to give or receive a gift, they just don't buy one.
Grab A Gift| Everyone brings a small $5-$10 gift, wrapped. You set the wrapped gifts in a pile. You can even have the younger kids can do their own grab a gift. With all the gifts in a pile, someone starts a 10-second timer on their phone, and when the beeper goes off, everyone dives for the gift they want. Once everyone has a gift, they get to open their gift. It's similar to dirty dice but without the dice.
Gift-giving can be affordable, those are just a few tiny examples of how it can be. You can always choose to buy an extra present for your parent, godchild, or favorite sibling; just remember to keep it in the budget.
Gift exchanges take away the pressure of buying many gifts for all of your extended family and friends.
Useful Christmas items:
8| The Best Homemade Christmas Gift Ideas
Have you ever given a homemade gift? I love giving homemade gifts! Do you have any hobbies, or are you really good at making cookies or caramels? If so, put it to the test! After all, who doesn't love baked goods for the holidays?
When To Give A Homemade Gift
Choosing the right gift for someone can be a hard task. Stick to something you know. I bet your nieces and nephews love your cookies. Whip up some of their favorite Christmas cookies. You can't go wrong with sweets.
Types Of Homemade Gifts:
Soap

Candles

Cookies

Caramels

Anything you can throw together on the sewing machine
Kids love homemade gifts, so you can't go wrong there. If you don't bake, make something they can hang onto and cherish for a very long time.
9| Shop Second-Hand
Now I'm not talking about wrapping up an old pair of socks you don't wear and gifting them to your brother.. Although that might be something I would do, it's probably frowned upon.
There is always a time and a place for second-hand gift giving. When you're living on a budget or trying to save money, this concept could really help you out.
Where to find second-hand gifts:
Garage sales

Goodwill

Thrift stores
You can find a lot of really great second-hand gifts if you have the time to search. If you find something you know a family member would love, don't doubt it based on the fact that it's second-hand.
This year let's try and remember to keep gift giving simple and your holiday list short. The holidays are about the act of giving, not about the size or quantity of the gifts you give.
How are you planning to save money this holiday season? Let us know in the comments below.
Make sure you save this post for later and follow us over on Pinterest.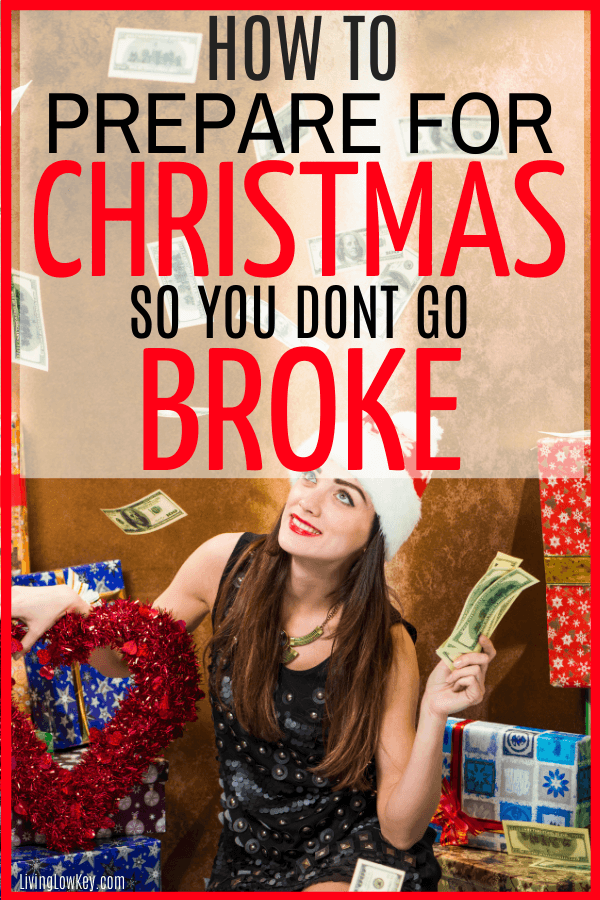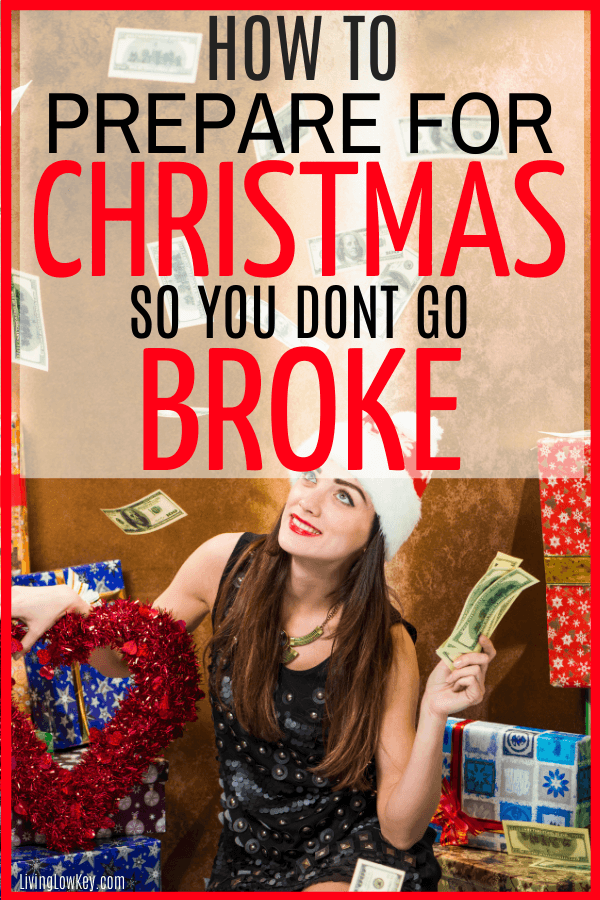 Related articles:
GRAB YOUR FREE PRINTABLE BUDGET BINDER
[disclosure]