Today we are excited to have our friend Rebecca share some great tips to help you get a lower cell phone bill. Rebecca is a millennial mom with interests in the outdoors, home improvement, and physical, mental, and financial wellness.
Many of us are so used to paying a hefty, monthly cell phone service bill—often including a bundled device payment—that we don't question whether or not that's really the best place for our money to go.
Smartphone accessibility is now considered a need and not a luxury, and phones make life ridiculously more convenient to manage. But are phones draining our thoughtfully-planned budgets unnecessarily?
The good news is that there are lots of options to explore when it comes to cutting costs on your phone bill. Some solutions may involve switching cell phone carriers, but many you can implement with the provider you're using right now.
If the effort to change doesn't seem worth it to you, think of it this way:
If you can shave off just $10 from your monthly phone payment, you will save $600 over five years, or enough money to pay cash for the iPhone 11 Pro with a trade-in. Zero financings needed.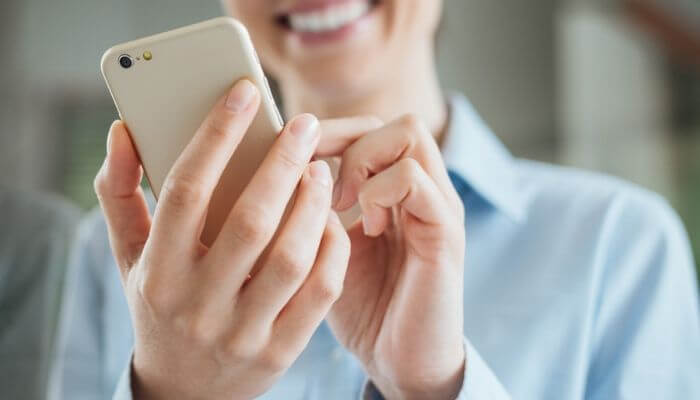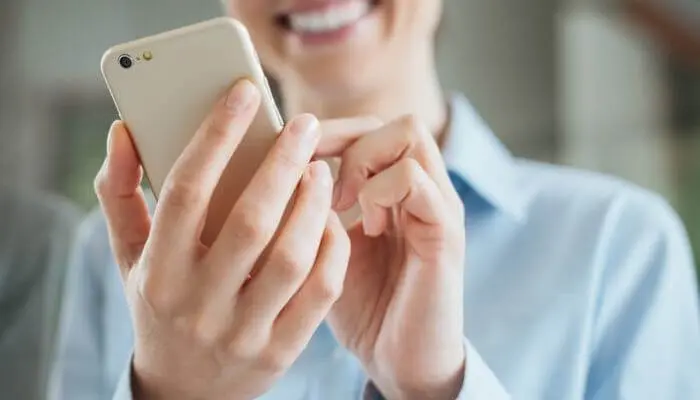 Check Your Eligibility for Special Discounts
If you're a veteran, chances are you can save big on a phone plan with any of the big-name carriers.
Verizon offers exclusive deals to company employees and first responders including firefighters, police, EMS workers, retirees, and volunteers.
T-Mobile customers age 55+ qualify for discounts.
Consumer Cellular offers AARP member benefits including 5 percent off monthly fees and usage charges and 30 percent off select accessories.
Grab Your FREE Budget Binder Today!
Start saving more money and pay off your debt with this FREE Budget Binder
Opt for Autopay and Paperless Billing
This one takes little to no effort! You don't have to make any changes to your phone habits. Just adjust your billing settings to automatic billing and agree to receive digital billing statements.
Oh, and make sure you have enough money in your checking account each month to go to your phone provider so you're not charged by your bank for overdraft fees.
Related articles:
< Cut Your Electric Bill In Half (With These 20 Genius Hacks)
< No Spend Challenge: The Only Money Challenge You'll Ever Need To Take
< 50 Genius Frugal Living Tips You Should Adopt To Save Money
Merge Phone and Entertainment Accounts
This method is more about reducing your entertainment budget than your phone budget. But did you know that several phone carriers actually include media accounts as part of their services to consumers?
Read on to make sure you're not paying double for your entertainment. Promotions are subject to change, but as of September 2019:
< T-Mobile Magenta Plus plans include a Netflix account with 2-screen access along with unlimited HD streaming at DVD quality
< AT&T unlimited plans give you access to 35+ live TV channels and 1.5 Mbps DVD-quality video streaming
< AT&T's top Premium plan includes a choice of one complimentary membership with HBO, Cinemax, or Pandora Premium
< Sprint unlimited plans include a Hulu account
< MetroPCS Unlimited includes an Amazon Prime account which includes TV, movie, and music streaming
Consider Switching to a Local Carrier
It's a no-brainer that consumers should comparison shop for a big purchase like a home. Why not take the same approach for your phone provider?
We all know about T-Mobile, Verizon, and AT&T, and they clearly want to know us, as evidenced by their ubiquitous ads. But there are lesser-known cell phone carriers that are worth looking into.
Talk to neighbors and friends in your local coverage network to see what they use. Region-specific coverage might be the most cost-effective choice. For example, Appalachian Wireless serves Eastern Kentucky and Western Virginia. West Central Wireless covers Central and West Texas.
Have you ever heard of Republic Wireless? They offer really great phone plans starting at just $15 per month! You have to check them out.
Sprint recently improved 4G LTE network coverage in four major U.S. metro areas (Atlanta, Denver, Las Vegas, and Salt Lake City) in preparation for 5G speeds.
As you comparison shop, be aware that plans advertised as "unlimited" actually refer to unlimited total data versus unlimited high-speed data. There are almost always limits to the high-speed data you can use each month, and after you max that out you can only access data at lower speeds.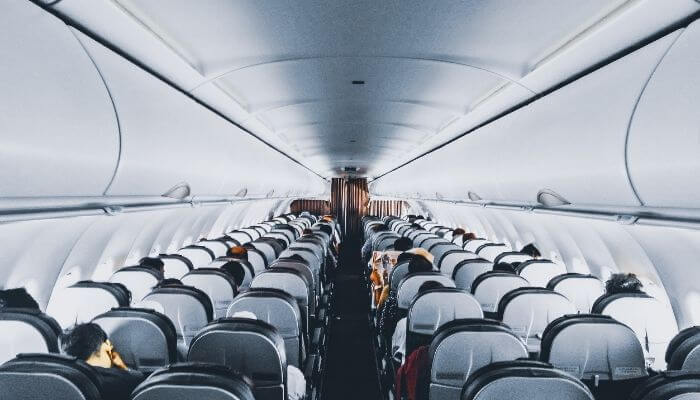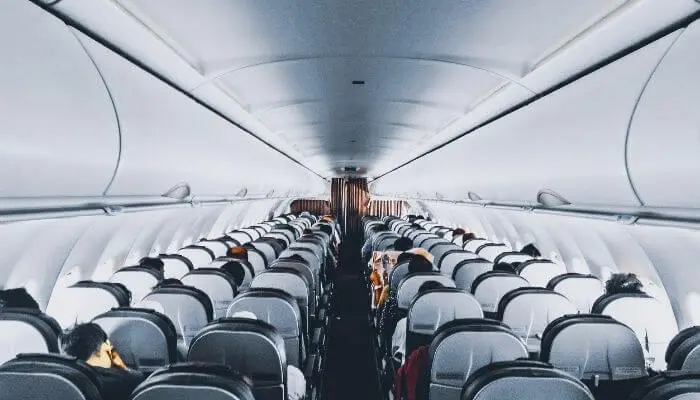 Plan Ahead for International Communication
If you travel internationally, make frequent calls, or send texts to recipients in other countries, it's a good idea to look at your usage stats and figure out how much your international phone use is costing you. You may benefit from a country-specific phone add-on. On the other hand, opt out of such features if you're currently paying for but not using them.
Verizon plans include talk, text, and data to and in Mexico and Canada.
Some T-Mobile plans include high data speeds and texting in 210+ countries and international regions.
With TracFone, you can purchase a $10 global calling card to cover calls to Mexico, United Kingdom, Germany, India, and Colombia.
With Cricket International, you can pay $10-15 per month for individual country coverage with calling minutes and unlimited text, picture, and video messaging to Colombia, Costa Rica, Cuba, Dominican Republic, El Salvador, Guatemala, Haiti, Honduras, Jamaica, Nicaragua, the Philippines, and Vietnam.
Grab Your FREE Budget Binder Today!
Start saving more money and pay off your debt with this FREE Budget Binder
Be Conservative With Upgrades
"Use it up, wear it out, make it do, or do without." The old adage actually works really well when it comes to cell phones.
Sure, it's hard to match the anticipation of getting a shiny new device with the latest tech. But if your phone performs all the basic functions without a glitch (or even with a glitch or two!), save yourself some big money and ride out the fads with your older device.
If you do decide to upgrade your phone to a new model, save money ahead of time to pay for it upfront. Even if zero-interest financing is available, that bundled monthly bill is a debt payment better to be avoided—you may feel like you own your phone, but you really don't—and won't, until you decide you want another new one. That's the common trajectory, anyway.
You can decide to be different!
Join or Start a Family and Friends Account
Most phone providers offer multi-line discounts with customizable options per line, including international coverage, data allowances, and parental controls.
For example, Sprint's Unlimited Basic service plan gets you a third, fourth, and fifth line-free, totaling $20 per month per line. That price is hard to match and requires multiple people going in on an account together.
Sprint claims that taking advantage of their multi-line plan actually gives customers a $1000 savings over some competitors over the first year.
Ditch the Contract for a Month-to-Month Plan
When you're stuck locked in a contract, you may have to pay a termination fee if you need to switch carriers due to a location change or a new job that supplies a phone, or simply because you want to.
Month-to-month plans, prepaid plans, and postpaid plans offer flexibility that lengthy contracts can't match. With Ting, you only pay for the data, calls, and texts you actually use—no more, no less.
It makes a lot more sense than paying for services you don't need, as well as additional unexpected charges. According to Ting, the average customer's bill sits around $23 per month.
Take Advantage of Promotions
Specific deal incentives change frequently among cell phone providers, but at any given time there is plenty to consider. Cell phone providers may try to persuade you with deals such as the following:
< They will pay off the balance on your current device
< They will pay the early termination fees to your current provider
< They will give you a free or heavily discounted new phone
< They will pay you cash to switch providers
These companies are all vying for your business and will make big promises to attract new customers. But read the fine print so you understand each promotion's limitations, early termination fees, and transfer costs. Reading verified customer reviews can help alert you to potential red flags.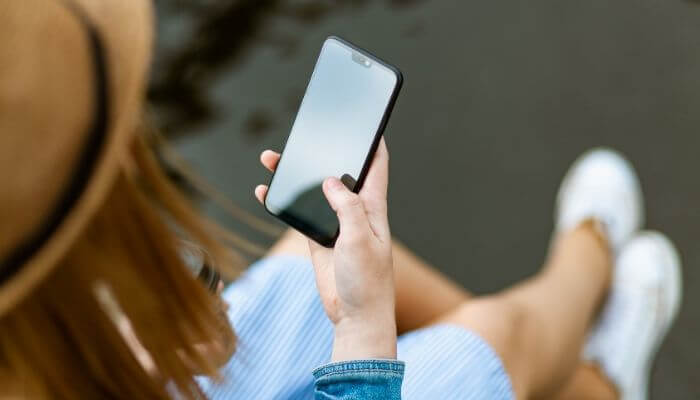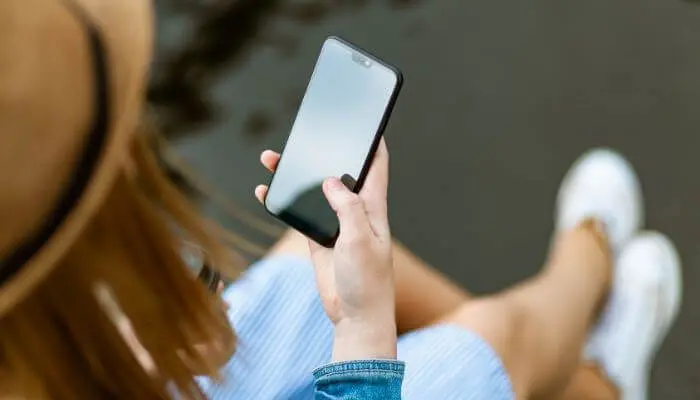 Use Less Data—or None at All
Within your settings, you can set limits for data usage for specific apps. On my phone, I only allow LTE cellular data usage for the apps I actually need when I'm out and about. This keeps your data usage in check.
If you're concerned about the practicality of limiting your data usage, remember you can plan for success. While connected to WiFi, download maps for offline use for your navigation needs, and download your music ahead of time to listen to when you're offline.
You can still go about your regular phone habits while connected to WiFi, like FaceTiming friends, watching Netflix, and playing around with phone apps that can save you money.
Now, this proposition might just blow your mind:
What if you stopped using data altogether?
If you spend most of your time at home or at work where you're connected to WiFi, you really might not need data at all.
Switch to a Basic Phone
Remember back in the day—as in the 2000s—when everyone used flip phones? Believe it or not, flip phones (also known as basic phones or sliding phones) are making a comeback. Most cellular storefronts have at least some selection of non-smartphones.
Though sometimes it's just as cost-effective to pay for some data, especially in a friend and family account, you can cut phone costs tremendously when you pay for just talk and text on a single phone line. Cell phone carrier newcomer Gabb Wireless, designed especially for kids and teens, offers unlimited talk and text for $19.99 per month.
A disclaimer about simplifying your data use or switching to a basic phone: Yes, you will save money on all of the data and expensive devices you would otherwise be paying for. But without the constant availability of multiple distractions via the Internet, you may also find it easier to be focused on your goals, mindful of your own thoughts and ideas, and present with your family.
Author bio: Rebecca is a millennial mom with interests in the outdoors, home improvement, and physical, mental, and financial wellness. You can read more of her writing on Best Company's mortgages blog. Best Company is a review site where consumers can gain insight on the pros and cons of companies in various industries, including cell phone providers.
Make sure to save this post for later and join us over on Pinterest for more money-saving tips and tricks!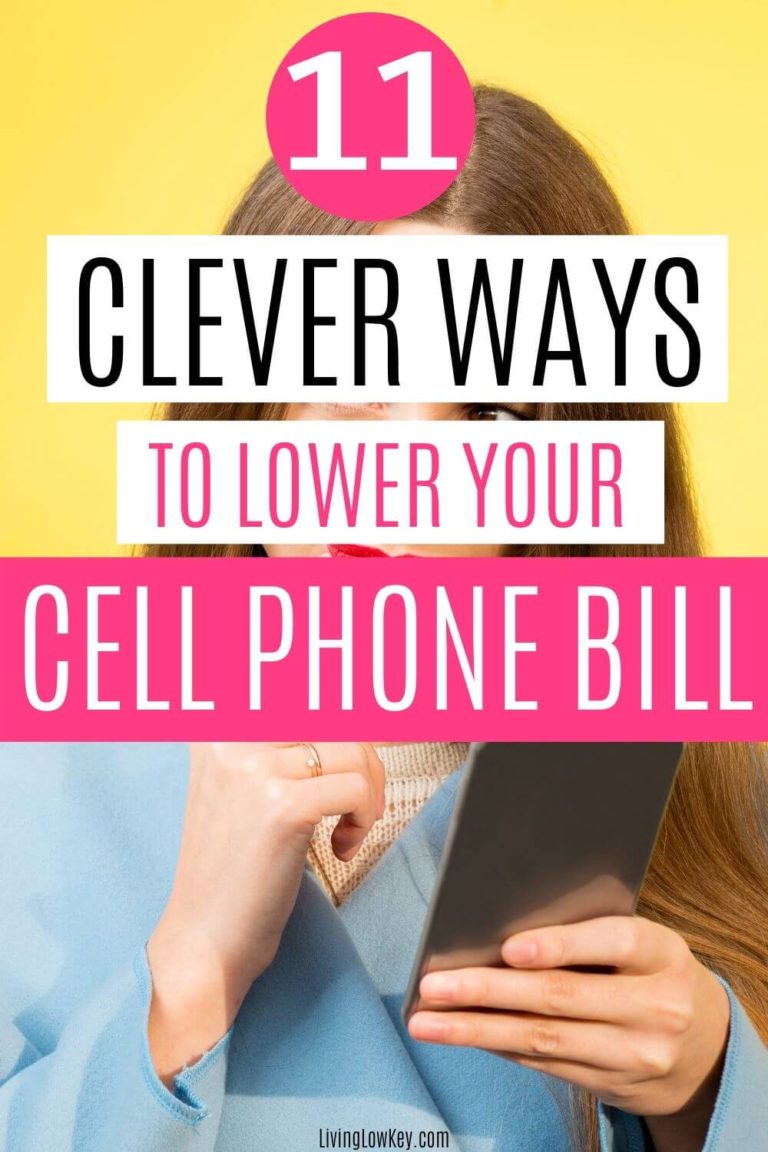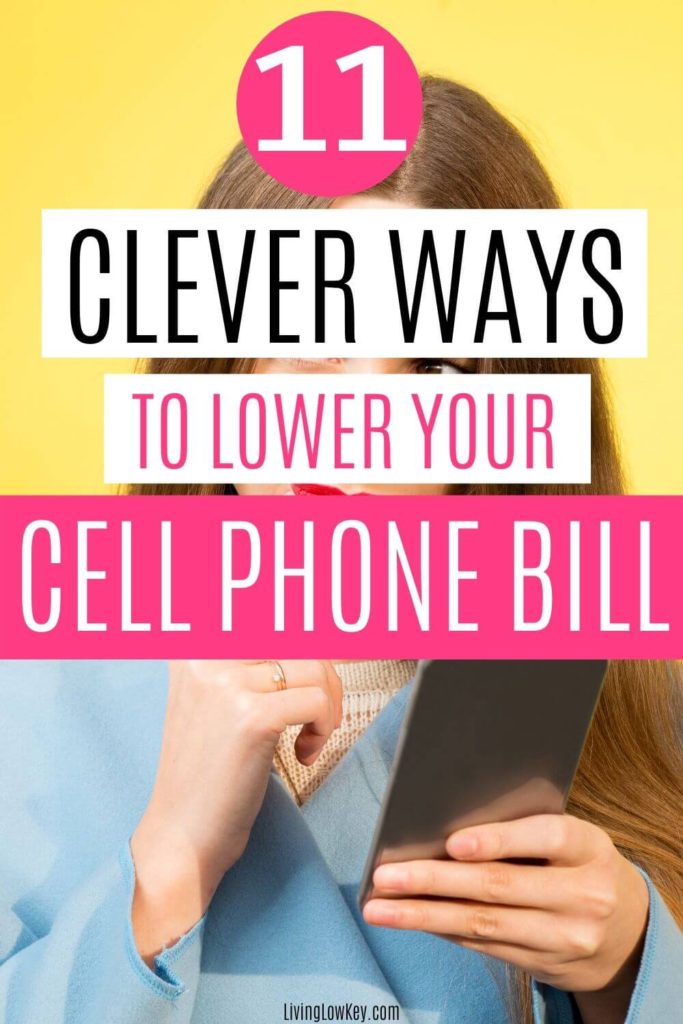 Related posts:
< 11 Money Saving Challenges (The Quick & Painless Way to Save Money)
< 10 Household Items That Must Go (And What To Replace Them With)