Alright, let's get real. How many phone apps do you have? Are they all useful, or are Twitter and TikTok consuming your life? The real question is, are those phone apps that help you save money?
The average person has just under 30 apps on their phone, and they spend up to 90 minutes per day using them. That's a crazy amount of time spent on your phone.
Why shouldn't we put that time to good use and try to make or save money?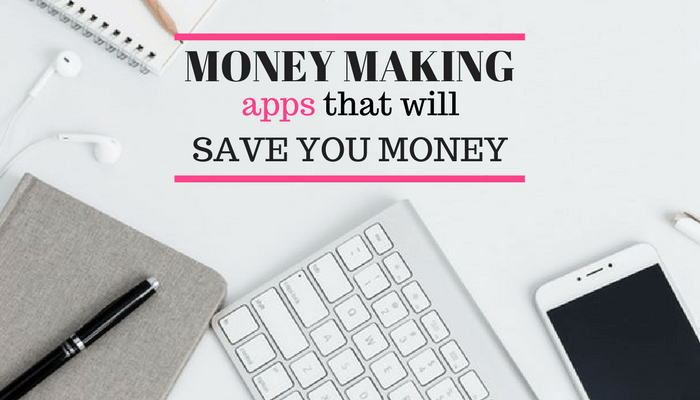 I bet half the time I'm on my phone, I'm doing something to improve our blog, or wasting time on some social media site.
You might not have a blog to try to keep up with…not yet anyways…but that doesn't mean you can't use that free time to help you with a side hustle.
Side hustles come in all shapes and sizes, it doesn't necessarily mean a job. It could mean that you are finding other ways to make money. Well, that's what I am here to help with.
Here is a list of some really great phone apps that help you save money and will improve your income.
Let's get started!!
Related Articles:
Grab Your FREE Budget Binder
Stop stressing about money and take control of your finances today! Plus it's FREE, what do you have to lose?
Get Free Cash Back With Ibotta
This is seriously my FAVORITE app for saving money on everyday purchases. Ibotta is super simple to use and has some really great cashback deals.
All you have to do is scroll through the app before you shop, find the cash back offers you want, go shopping, and then scan your receipt when you get home. The Ibotta app will review your offers and add the cash to your account.

It's super simple its a nice way to get money back when you shop.
The only downside to this app, that I have found so far, is that the options for cash back offers can be limited at times. The other day I went to the store because we needed bananas. The Ibotta app had a cashback offer at Target for bananas that I used.
Today I needed more bananas but they didn't have the offer available. You just have to check the app before you shop to make sure it has what you want.
One cool aspect of using apps like Ibotta is that you can use it both in stores and online.
Right now, when you sign up for Ibotta using our link you'll receive a $10 welcome bonus! If you need more information about the app you can check out my honest Ibotta review here.
Ibotta is available for both IOS and Android.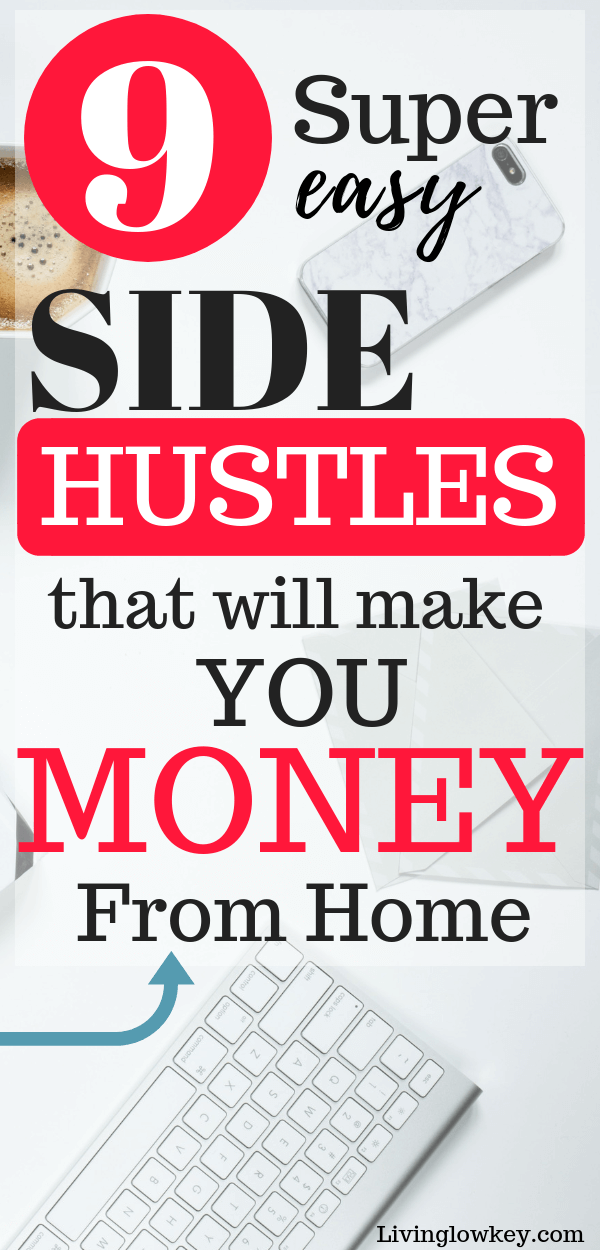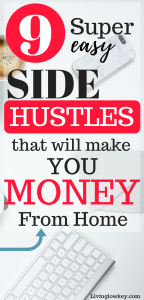 Shop Online with Ebates One Of The Best Money Apps
If you do a lot of online shopping then you need to sign up for Ebates! This is another cash back app that you can use at all your favorite stores when you shop online.
The way Ebates works is you log into the phone app, find the store you want to shop online through, and then just shop online like normal.
The cash back you will receive ranges anywhere from 1% up to 40% cash back. It all depends on the store you shop at.
Ebates has a huge selection of stores to choose from, I am sure you will find what you are looking for. The downside to Ebates is that it's only online. You can't use Ebates to get cash back when you shop in stores.
If you're really on top of things, Ebates is always throwing out deals where they bump up all their cash back deals. You might see a store that's normally 1% cash back jump up to 13%. You just have to keep an eye on the app.
If you want to know more about Ebates you can check out our review here.
If you are ready to sign up right now, you'll get a $10 welcome bonus when you sign up using our link here.
Ebates is available for both IOS and Android.
Check Your Credit Score With Credit Sesame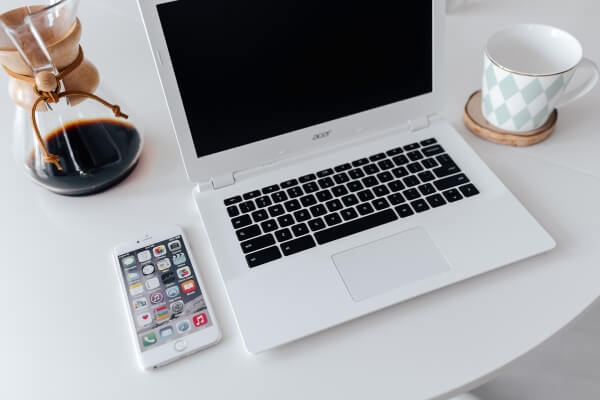 Have you checked your credit score lately? If not, you should!
I just checked mine the other day and I was happy with what I saw. When I need to check my credit score, I use Credit Sesame. It's super quick and requires very little information to pull your credit score.
You're probably wondering how checking your credit score is going to make you money…It doesn't, well not directly. Nope, it's not the credit score check that's going to help you, it's all the other cool stuff that Credits Sesame has to offer.
Credit Sesame is all about helping you with your credit. It's got a library of resources at your disposal to help you build up your credit score.
When you create a free account with Credit Sesame you will also be able to track all your debt. For us, it shows how much we owe on our house. It makes it really easy for us to track what we owe on the house and how quickly we are paying it off.
It may not directly put money in your pocket but when you use it correctly, Credit Sesame can really help you save money and build up a good credit score.
Credit Sesame is available for both IOS and Android.
Related Article: 8 Signs Your Financial Health Could Be In Trouble And How To Fix It
Personal Capital: Control Your Finances With This App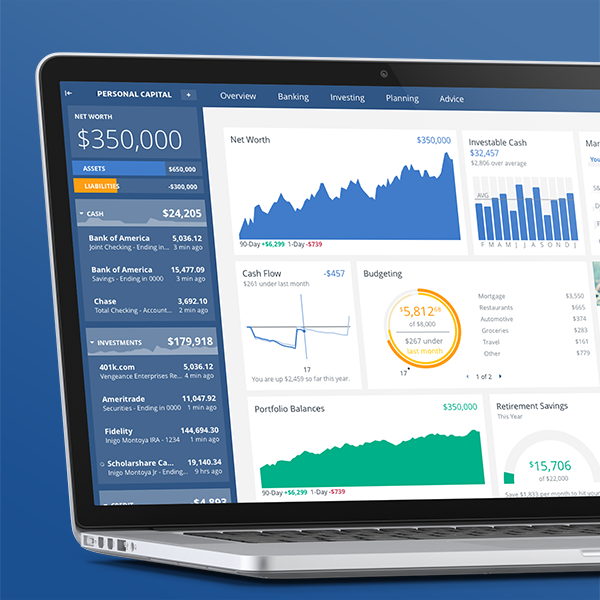 This is a really cool app that allows you to track all of your financials. There are loads of useful tools like a Net Worth Calculator, Retirement Planner, and many more.
The best part is these are all FREE tools for you to use. After I signed up, I received a call from Personal Capital asking if there was anything they could personally help me with.
It was a no-pressure call, they just wanted to make sure I had everything I needed. I thought that personal touch was cool.
What I really like about it, is that I can compile all of my accounts into one app. I hate having to go to 10 different websites to see all the different investing, savings or retirement accounts we have.
It can become a one-stop shop to help you track your finances. When you create your free account you'll also get access to financial advisors.
I have not used their financial advisor service because we have our own advisor but if you are new to investing and don't know where to start, this could be a good option. Just know that there is a fee for the service. It's listed on their site, they don't try to hide that from you.
When you create your free account, it will ask you to link your accounts. You can link some or all the bank accounts or investment accounts you have to this app.
Personal Capital is available for both IOS and Android.
Related Articles: Create A Better Budget To Achieve Financial Freedom Today
Money Management At Its Finest With Mint.com
Here is another great money management app. Mint.com is a one-stop shop for all your financial needs.
All you have to do is link your accounts and you'll be able to see how much money you have, where you're spending your money, check your credit score and so much more.
What I love about Mint is that it gives you a bunch of tools to help you organize your finances. There are budgeting tools, investment tools, and they even give you ideas on how to save money.
I mean, saving money is kind of our thing so of course, I am going to love it!
If you need help organizing your finances and want it all in one place, this is the app for you. It's super simple to use and is totally free. What's not to love about that!
Mint is available for both IOS and Android.
Find Great Money Saving Deals On Groupon
If you're looking to save money on events, dinner, gym memberships or just about anything else you can think of then you need to check out one of the best coupon apps, Groupon. Download this app on your phone to start looking for deals.
There are some really great deals on Groupon and it's super easy to find them when you get the phone app. I recently saw a deal where I could have rented a hotel room at the Wisconsin Dells for $130 off the normal price. That's a big saving!
Groupon boasts about being the most downloaded phone app in the world. With deals on just about everything you could want, I believe it!
If you want to give it a go and start saving money, you can sign up here.
Groupon is available for both IOS and Android.
Earn Swagbucks To Get Gift Cards
If you find yourself aimlessly scrolling through Facebook to waste time, you need to put that time to good use. If you haven't signed up for Swagbucks yet you should.
There are a bunch of different ways for you to make money with this app. Stop wasting time on Youtube watching cat videos and start making a little extra money.
Some of the different ways to make money include answering survey questions, reading emails, watching adds, or even just shopping online. Every time you do one of those things on the phone app you will get Swagbucks.
These Swagbucks can be redeemed for gift cards to your favorite stores. I recently redeemed a gift card for $20. It was a Visa gift card so it can be used anywhere.
If you have nothing better to do and want to earn a little extra cash, spend some time on Swagbucks.
Right now if you sign up using our link you'll get a free $10 welcome bonus!!
Swagbucks is available for both IOS and Android.
Pay Bills On-time With BillTracker Lite
I don't want you to ever miss a bill payment again just because you forgot about it. BillTracker Lite is a super simple app that will help you keep on top of those bills.
Simply create accounts and fill in the due dates for your bills and the amount that is due. Now kick your feet up and let Bill Tracker do the rest of the work.
You'll get notifications when you have a bill coming due. You can also go back and review the last time you paid a bill.
This app makes organizing your bills super simple. Pair that with our Free Budget Binder and you are guaranteed to pay those bills on time.
BillTracker Lite is available on IOS only.
Active Duty Military? Save Money With Military Cost Cutters
This one may be last on the list, but it holds a spot close to my heart. After nearly 10 years in the Navy, I will always support our military.
That's why this app is so cool. Military Cost Cutters helps military members find businesses in their area that support the troops with discounts.
You can search by your city or zip code and find all the discounts near you. The majority of the military is underpaid as it is, so an app the can help you save money while on active duty is a must have.
Military Cost Cutters is available for both IOS and Android.
Well, there you have it. An awesome list of phone apps that are going to help you make money and save money. Give some of these phone apps a try!
If you enjoyed this article make sure you save it for later!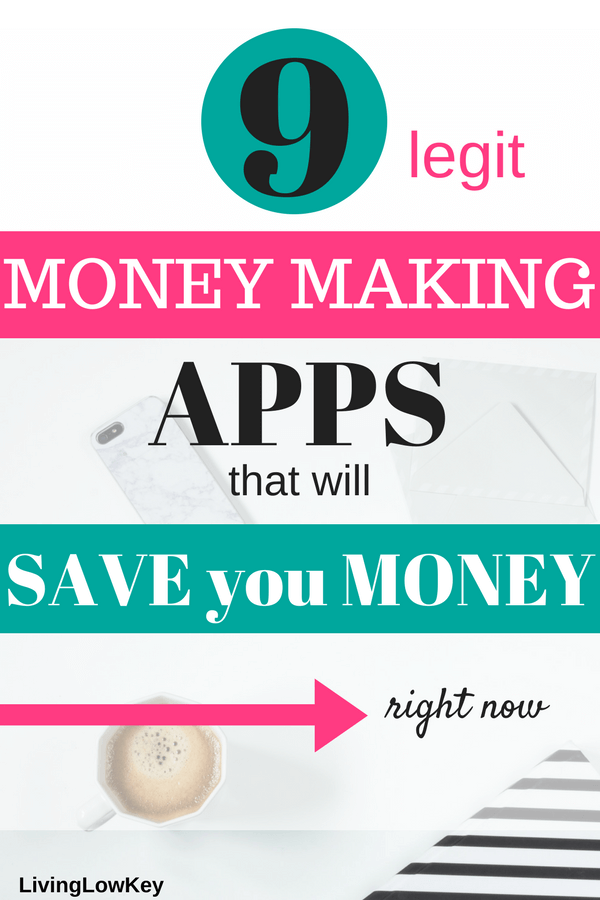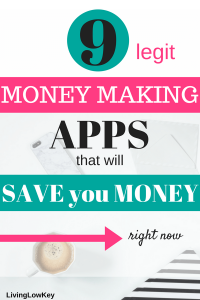 What's Your Favorite Phone App For Saving Money?? Let us know below!
This blog post may contain affiliate links. Learn more.
Grab Your FREE Printable Budget Binder