Believe it or not, there is a difference between simple living and minimalism. A minimalist is someone who chooses to live with the bare necessities. When I think of simple living, I think of someone trying to live a low key life.
Simplifying your life is about living with less so you can focus on the things that really bring you happiness in life.
I'm by no means a minimalist (don't let my husband tell you differently, or my 4-year-old, she's on to me) but I do enjoy living a simple life.
Over the years I've learned a lot about living a simpler life. Simplifying our lives has not only improved our finances but it has made us a happier and closer family.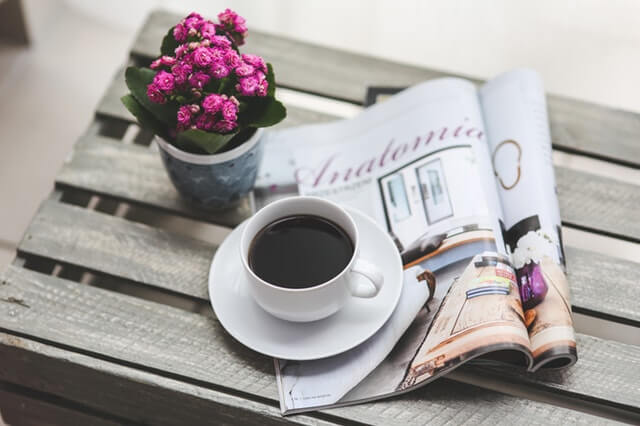 Simple living isn't about having the least amount of clothing or being able to survive on only the essentials. Simple living is about having the perfect amount of stuff in your life so you can live comfortably.
I want you to learn how easy it is to live a simple life. These tips are going to show you how to live low key so you can start enjoying your life more!
Benefits Of Simple Living
More Time To Do What You Love
What's the one thing you will never get more of in your lifetime…… TIME! Living with less creates more time, time to do things you love with the ones you love. If you had more time what would you do with it?
Play with your kids more

Enjoy your favorite hobbies

Brew your favorite beer

Travel more
Whatever it is that you enjoy, you're going to be able to do it more often when you start living a simple life.
Related article: 30 Free Things To Do On A No-Spend Weekend
Living Low Key Means More Money
Who wants more money?
When you begin simplifying your life, you'll notice that you will spend less on things that don't add value to your life.
I hate watching people waste money on things that they think will add value to their life when it won't. I know we all do this from time to time, even me.
Some days I feel like consumerism might eat us alive.
One of the biggest changes we've made as a family in the last few years is budgeting. Simple living has helped us save more than six figures in just 5 years!
By budgeting, being aware of our spending and living within our means we have been able to spend more time together as a family and do the things we love!
We All Want Less Work
Simple living is all about being content with what you already have. Do you really need the biggest and best of everything to be happy?
No, you don't!
We recently bought our first house which is still really exciting. We chose to buy a smaller house for many reasons, one of them being I didn't want to spend my entire evening cleaning. My kids can literally destroy any house in under 3 minutes.
But guess what, that messy house doesn't bother me anymore… Due to living in a smaller house I can clean the whole thing in just 10 minutes!
Less work gives me more time to enjoy the small things, the things that matter, my family.
Related articles:
Grab Your FREE Budget Binder Today!
Start saving more money and pay off your debt with this FREE Budget Binder
Less Is More
Admit it, you have clothes in your closet that you haven't worn in over a year.
Why are they still hanging in there?
You have a storage room full of stuff, half of it you probably don't use.. EVER!
It's time to lift some weight off your shoulders and start decluttering.. If you don't know where to start, check out The Life-Changing Magic of Tidying Up.
I love this book!
She takes you through the step-by-step process of decluttering and simplifying your home. This book walks you through the whole house, room-by-room, to help you get rid of unnecessary items. If you haven't read it you should!
Other books I highly recommend reading:
Steps To Living A Low Key Life
So, are you ready to take the plunge? Are you ready to gain more time to do the things you really enjoy in life?
Are you ready to spend less time overwhelmed by all of the unimportant stuff in your life? Here are several ways most of us need to simplify in order to start living low key.
1. Change Your Mindset
It's time to detach yourself from the norms of society. If you want to live a simple life, then it's time to figure out what's important to you. I can promise you it's not the 12 purses hanging in your closet or the 25 pairs of jeans sitting on your shelf.
If a storm blew through and took your home from you, what would matter the most to you? I bet it's somewhere along the lines of the safety of your family and animals.
Nothing else would matter.
Would you think of that master closet full of jeans when you probably only wear 4 of them? No, you wouldn't because the extra 21 pairs don't add value to your life.
Once you change your mindset and think about the example above, you come to realize that materialistic things aren't what matter most in life. What matters most are the friends and family around you and how you spend your time with them.
Here are a few other ways to simplify your life:
Evaluate your use of time

Learn to say no

Have a "donate" bag and put something in it each day

Limit the amount of social media you use

Budget

Cut cable
2. Purge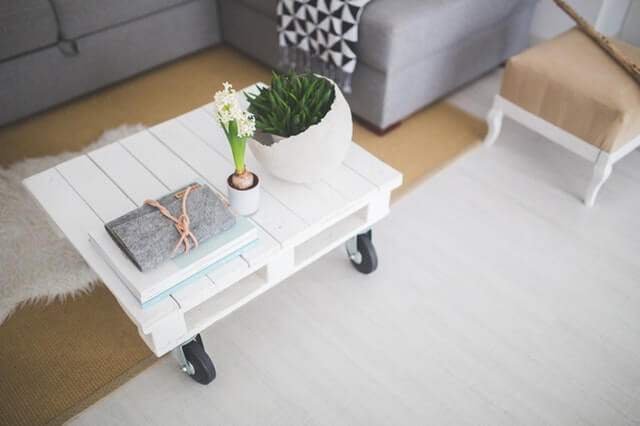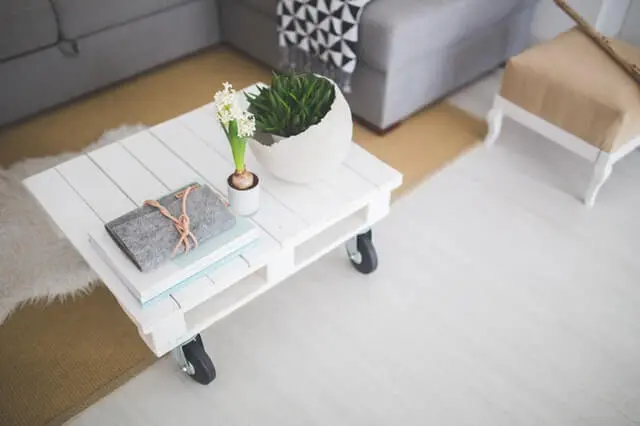 Don't go crazy and start throwing everything in sight away quite yet.
Once you've changed your mindset and you're ready to start decluttering, it's time to purge. That's right, start getting rid of stuff you don't use or want.
What space in your home stresses you out the most? Let's tackle that space first. A good place to start is your storage or toy room. These are areas that acquire a lot of stuff quickly.
Purge PARTTYYYY
Grab your nearest basket

Pick up everything that doesn't have a place

Dump everything in the middle of the floor

Start 3 separate piles (keep, donate, and items you don't want or no longer need)

Once you're finished, put your "keep" items back into their designated spot

Bag up your "donate" items and bring them to the nearest donation center

Donate or sell your other gently used items you no longer want

Toss old or broken items

Continue this process for each room in your house
Remember, if you haven't used something in a year chances are you aren't going to use it again.
So get rid of it!
It can be hard to separate from certain possessions but it will feel great once it's gone.
If your lucky, you can even make a little money off selling your stuff too.
Related article: How To Declutter Your Home Quickly: Room By Room
3. Encourage Family to get Onboard
It will be hard to simplify your life if everyone around you is doing the complete opposite.
Encourage your family to jump on the bandwagon too, especially your significant other.
We're really big on spending money on experiences instead of things.
This technique has really eliminated clutter in our house, which has made me one happy momma! The best part about this is you can get all of your family onboard, relatives included.
With less clutter, you'll live more of a simplistic life.
Decluttering with Kids
Declutter with kids is hard!!
Can I just tell you that my 4-year-old has a shoebox that she calls, her "don't throw away box."
Yes, sadly I've been caught red-handed tossing things of hers garbage.
How does my kid always happen to use the garbage right after I throw something of hers away?
Decluttering with kids, you have to outsmart them.. It doesn't matter the age or the clutter.
One piece of advice, always go through their room and toys when they are gone.
If you don't, every item you pull out of their toy box becomes some new shiny toy they need to keep even if they haven't played with it in months!
They will insist on keeping it and every other toy in the box.
Good luck!
There are many different ways to begin simplifying your life. Hopefully, this has given you some ideas on how to begin living a low key life.
Do you live simply? What simple living habits have you transitioned into your life?[disclosure]
Grab Your FREE Printable Budget Binder
If you LOVED this post, pin it for later!