Have you ever wondered how people make money blogging? You've probably heard of bloggers making $10,000, $20,000 or even over $100,000 PER MONTH from a blog.
That's a crazy amount of money to make PER MONTH! So how do they do it? I am going to tell you how to set up a money making blog.
So you've read our How To Start A Blog post, signed up for SiteGround hosting, created your blog and you're ready to start making money! Where do you start?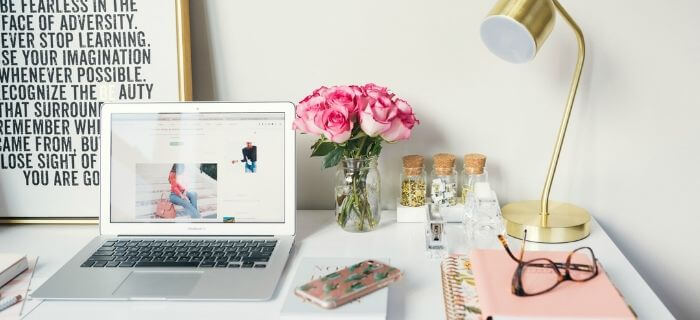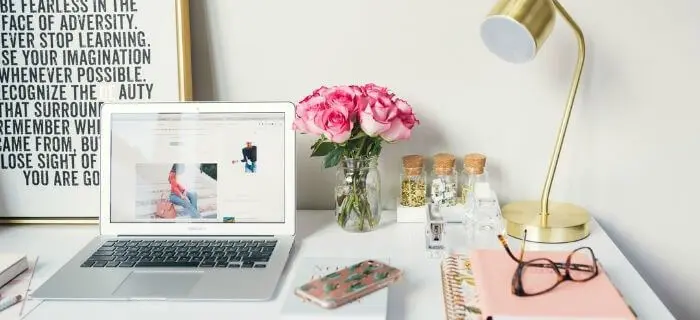 Just posting content isn't going to earn you any money. There are several different ways you can make money as a blogger.
Learn How To Start A Money Making Blog
Affiliate Marketing
Affiliate marketing is one of the main ways a blogger can make money. To easily describe what affiliate marketing is, I'll give you an example.
Have you ever been on a website and seen a link to a product… (Cough, SiteGround, Cough), when you click on that link it takes you straight to a page where you can buy it. If you go ahead and buy the product, the owner of the website you clicked the link on will get a small commission.
That's what affiliate marketing is. You advertise products on your page as part of a companies affiliate program and then they give you a small commission if people buy it through your link.



It doesn't cost the readers any extra money, but it's a great way for you to make some money. Right now, about 25% of our blogging income is due to affiliate marketing.
Most companies have affiliate programs. As a blogger, you can partner with many different companies to become an affiliate. Once you're an affiliate you get access to links and advertisements for the company. I'm part of the SiteGround affiliate program. If you were to click on that link and sign up for a hosting package, I would get a small referral commission.
That is how affiliate marketing works. Some links are Cost Per Click (CPC) links and pay you per click. Other links are Cost Per Action (CPA) and only pay you if the visitor makes a purchase on the site.
One thing to note is that you do not pay a higher price if you use our affiliate link. Sometimes you might actually pay a lower price because we get deals from the companies. The money I make doesn't bump up the price you pay for a product. Companies love us bloggers because it's like free advertising for them.
Making Sense of Affiliate Marketing
If you're completely new to the blogging game and you want to make money, you have to try this course! Making Sense of Affiliate Marketing covers everything you need to know about affiliate marketing. Michelle, the blogging genius behind the site Making Sense of Cents, put all of her experience and knowledge together to create this course.
If you're skeptical about the material, just look at what Michelle has been able to do. She has turned her blog making $0 per month into a fulltime income making over $100,000 per month!!
We found the information in Making Sense of Affiliate Marketing to be invaluable and have seen the benefits of joining it already. If you're worried about the initial cost of the course, all we can say is we don't regret signing up for it at all! We've easily made our money back from that investment.
Aside from getting great material on marketing strategies, Pinterest, and email lists, you'll also receive access to her private Facebook group where you have a community of blogger support. There are some really talented people in that community that have helped us with our blog.
The coolest thing is that once per month, Michelle will open up the Facebook group for questions and she will spend all day answering your questions! It doesn't get better than that. So if you're ready to start making money with your blog, you can use our Making Sense of Affiliate Marketing Link and join the community today!
Different Affiliate Programs & Networks
There are so many affiliate networks and programs out there, how would you ever know which one to choose? I'll let you know which ones we use to give you a good place to start.
Amazon Associates
Amazon literally has everything you could ever want to market. Although their admissions requirements can be a little strict, if you can get in with Amazon you will be set.
Make sure you have a disclosure page with the exact wording that Amazon tells you to have in it. This will streamline the admissions process.
CJ Affiliates
CJ Affiliates is an affiliate network. This network has so many different companies you can pair with. When you're signing up for this network, make sure you put some effort into the description of your site so it's really good.
Once you are accepted into the network you have to sign up for each company individually. You sign up with the click of a button and they look at that description you entered when you first registered. That's why I said make it good 🙂
Target
Target is a cool affiliate program to get accepted into. With the Target affiliate program we can place ads on our site or use links for specific products. As a Target Affiliate, we can place ads for free shipping or things like 25% off back to school supplies.
ShareASale
ShareASale is another network with a ton of companies to work with. We're just getting started with ShareASale so I'll give you more feedback on this one after we test it out.
Awin
Awin is another network that has a lot of companies to choose from. This network has a new feature on it called Convert-A-link. With Convert-A-Link selected it will convert any outbound links in your post to money-making affiliate links. How awesome is that!
Viglink
Just like AWIN, once you paste your Viglink coding into your post, Viglink will automatically monetize any outgoing links in your post. Example: if you mentioned Nike and make a link to a shoe on their site, Viglink would monetize that link for you. It doesn't get much easier than that. Just make sure that you search Viglink to see if they partner with the company you're writing about.
Just because you see a link on our page doesn't mean it is an affiliate link. Although we do partner with a lot of companies, sometimes we just want to make it easier for you to get to the stuff we're talking about in the post.
When you start using affiliate links in your posts, make sure you have a disclosure to let your readers know that you're using affiliate links. I think it's only fair to let the readers know about your affiliate marketing. We make sure to put a disclosure at the top and bottom of each post letting you know it might have affiliate links.
You can also find more information in our Disclosure Page if you are interested. Feel free to use something similar to this for your site!
Advertising
Advertising is another way that bloggers can make money. This is our main source of income from our blog!
By far the most popular way to get advertising for your webpage when you start out is through Google AdSense. When, notice I said when and not if, you get accepted into the Google AdSense program you will have a whole bunch of options for ads on your page.
Google AdSense has what are called responsive ads that conform to your page. They also use cookies to track your ads. Cookies are like the breadcrumb trail of the internet. They are little bits of information that show what you have been searching the web for.
This means that when a person visits your blog, the ads they see will be targeted to products and services they have previously searched for. This will increase the audience reach for your ads.
As your blog grows you will have the opportunity to join large ad networks that pay you more money. We recently joined an ad network called Mediavine. The requirements to join this network are a little more strict but it's totally worth it. We've more than quadrupled our advertising income with this new network.
Google AdSense is a good place to start with advertising but your goal should be to get to a higher paying ad network like Mediavine.
Grab Your FREE Budget Binder Today!
Start saving more money and pay off your debt with this FREE Budget Binder
Tips To Get Accepted By Google Adsense
If you're just starting your blog Google AdSense is a good place to start with ads. What you might have read is that it can be difficult to get accepted. Well, here are a few tips that I recommend to help you get accepted.
You must have a Privacy Policy & Disclosure page on your website

Have an About Us page

Create a Contact Us Page

Create a lot of quality content before you apply

Have a clean and professional looking site

Make sure you don't have any inappropriate content on your site
If you follow these tips you should be accepted into the program. It took us a couple weeks for our site to get approved so be patient. Like I said earlier, Google AdSense is a great place to start and they're easy to work with but your goal should be to move to a better ad network as soon as possible.
Selling Digital Products
Making money by selling digital products is a really big source of income for many bloggers. This is a great way to create yet another income stream from your blog outside of ads and affiliate links.
Different types of product sales include:
eBooks

Services, Online Courses, Blogging Workshops

Images and videos that others can use on their websites

Plugins, themes, and apps
Whatever digital products you choose to sell, make sure that it is tailored to your audience. If your niche is finance and you make a product for fashion, you probably won't sell a lot of that product. Listen to what your audience wants and create your content around it!!
When selling digital products, you will want to create landing pages. Landing pages are a single page that is specifically designed for your product.
The goal for your landing page is to focus solely on the product and minimize distractions. That's why you won't see ads or anything else on the landing page and it's all about the product.
To see some examples, check out a couple of the digital products we've created and their landing pages.
If you don't have an email service provider yet, Convertkit is the way to go. Not only do they help you with your email list, but they also have some great landing pages.
Make Money With Freelance Writing
If you're still looking for ways to make money at this point, you can always turn to freelance writing. To make money this way you will need to find blogs that are looking for guest posts. You could also look to see if there are any small newspapers that are looking for someone to write articles for them.
If you choose to go this route, you will want to make sure that your writing is top notch. Many times if you guest post for another blog they will have specific requirements you'll have to meet. Make sure you're courteous and pay attention to their requirements. This will help build a relationship with them and they can help drive traffic to your blog.
One thing to note is that not all blogs pay for guest posts. In fact, there are more that don't pay than do. You'll have to search for sites like The Penny Hoarder that do pay.
After you have been blogging for a while, you can always try to write sponsored posts. A sponsored post is when a company pays you to write about their product. It could be a review or even just mentioning it in a popular posts.
Whatever form it takes, sponsored posts can make you a lot of money.
Gaining Sponsorships
This is where things start getting really interesting. Say you have a blog in the finance sector. You spend a couple years creating really great content and building a really big following. After some time you become what is known as an influencer in the finance industry.
Becoming an influencer can open so many possibilities for new income streams. If you gain enough credibility in your sector you could be asked to write a post for major news networks, you could write a book or co-author one, you could even end up on television shows or as a guest speaker for a fortune 500 company.
The possibilities are endless as long as you keep writing outstanding content and spend time promoting it.
What To Do Next
At this point, I hope you're excited about starting your blog. If you haven't already read our How To Start A Blog, post I highly recommend you check it out. If you've read it and now know how to make money with your blog you can sign up with SiteGround to get started.
Head over to the third part of this blogging series: Market Your Blog Like A Pro
I really hope that you found some value in this post and can use it to start making money with your blog. If you're already blogging and making money share your success story in the comments below. Leave a comment with your biggest earning month, no matter the amount!!![disclosure]
Grab Your FREE Printable Budget Binder