40 Surprising Ways To Make More Money
Let's cut right to the chase. You're here for one reason.. You want to make more money!
We all do!! Am I right??
We talk a lot about how to make cash quickly here on Living Low Key. We do this not only because we enjoy making money but also because a little extra cash can literally change your future.
It's changed ours!
We first started living under our means to pay cash for things we enjoyed, like traveling. Nobody likes going on vacation only to return home a week later with a maxed-out credit card.
Finding ways to make extra cash has led us to save more for bigger goals in life, like buying our first house and saving for retirement.
Do your goals sound similar?
We know that life can get busy, and it's hard to find real ways to make money from home. It also takes effort on your behalf!
We want to keep things simple for you. That's why we made this amazing round-up of side hustles you can do from pretty much anywhere!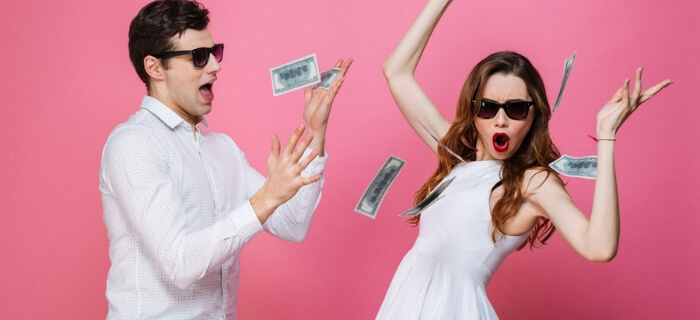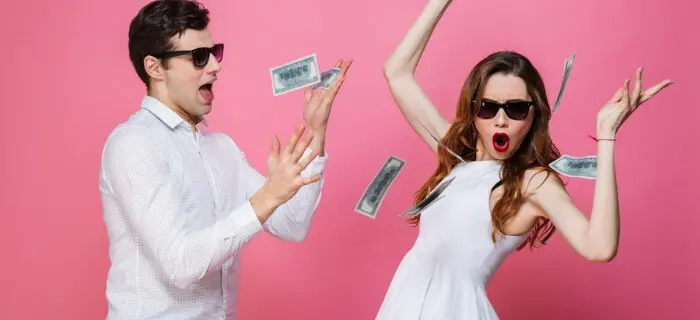 How Can Making More Money Help You

?
We all want to make money now! But have you decided what you would do with that money if you made more? Would you continue to spend it as you do now? Would you start budgeting or pay down debt?
Here are a few ideas on what you can do with the extra cash you are going to start making:
Here are 40 real ways to make more money from home!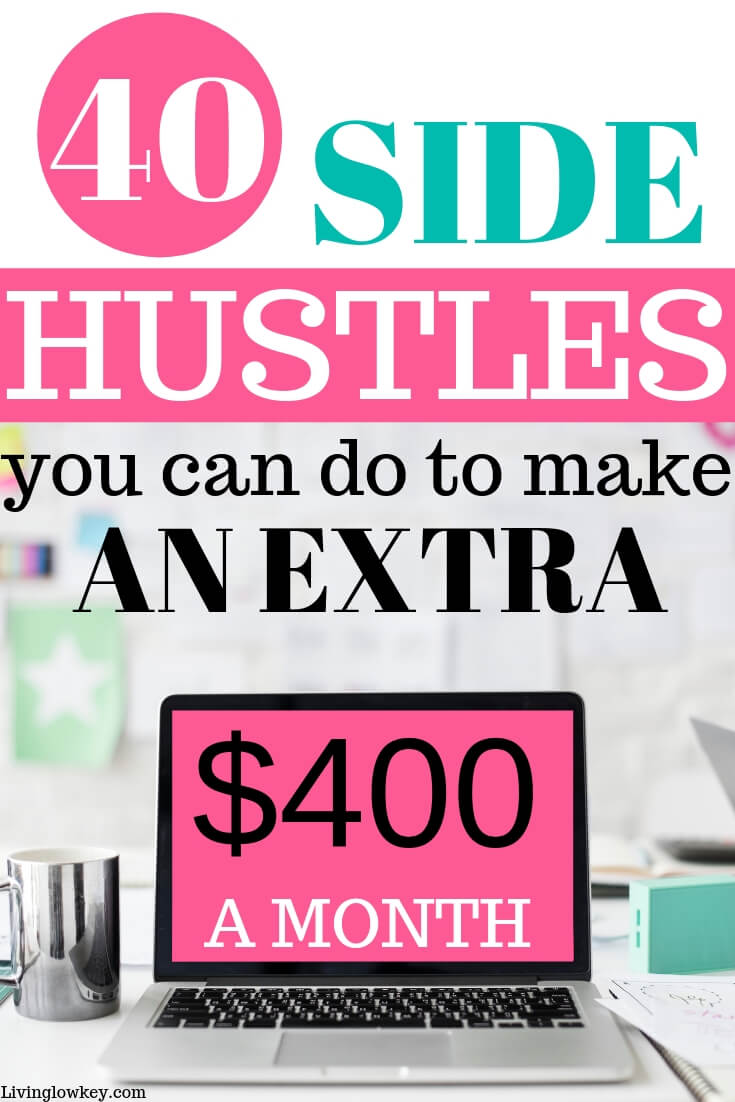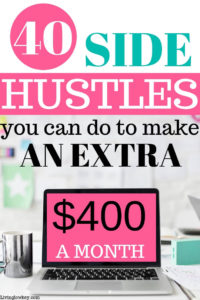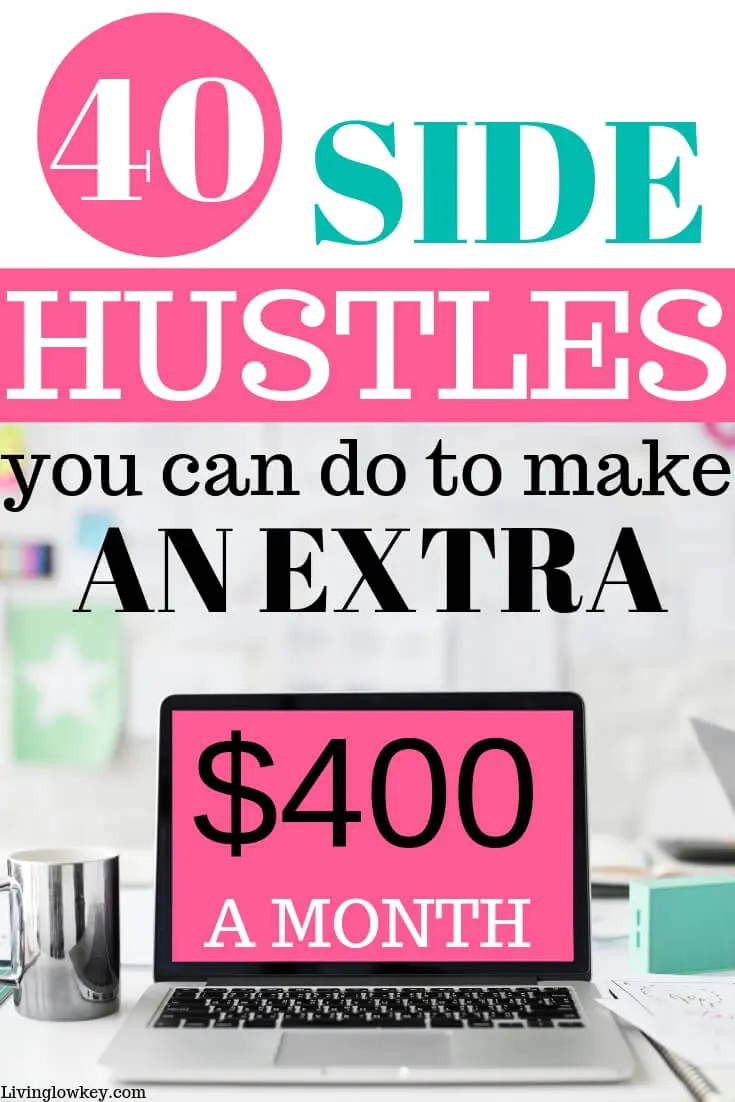 Real Ways To Make Money From Home
1| Surveys – What do surveys all have in common?
They are legit ways to make some extra cash online, from home. These survey sites allow you to earn points for completing surveys and watching ads online.
These are my FAVORITE survey sites to earn money from!
2| Sell Old Books – I'm going to let you in on a secret, Amazon will buy your old books. You heard that correctly, all those old college textbooks that you can't seem to sell because they aren't the latest version, Amazon will buy them.
They bought my college textbooks, and I made a quick $400!! You should definitely do this.
3| Airbnb – Do you have a livable downstairs or extra space? Why not cash in on it and list it on Airbnb? If you have a room and aren't using it, you might as well put it to use, making money!
Better yet, heading out of town this weekend and looking for an affordable place to stay? Sign up using our link, and you'll get $30 towards your first stay. This is the only way we travel!!
4| Sell items on eBay, Craigslist, or Facebook Marketplace – Have you ever wandered around your house and looked at all the stuff you own? How much of that stuff do you really need? If you're like most of us, you probably don't need everything you have, so go ahead and sell it.
Must Reads:
5| Start a Blog – You can make some serious money from blogging. We make enough to pay our bills each month! Do you have something you are passionate about? Or are you looking for a side hustle you can do from home? Then you definitely need to check out starting your own blog! Also, check out how we made $22,000 from our blog in 1 month!
If you are interested in starting a blog, you definitely need to check out this article to get started!
Related article: How To Promote Your Blog Like A Pro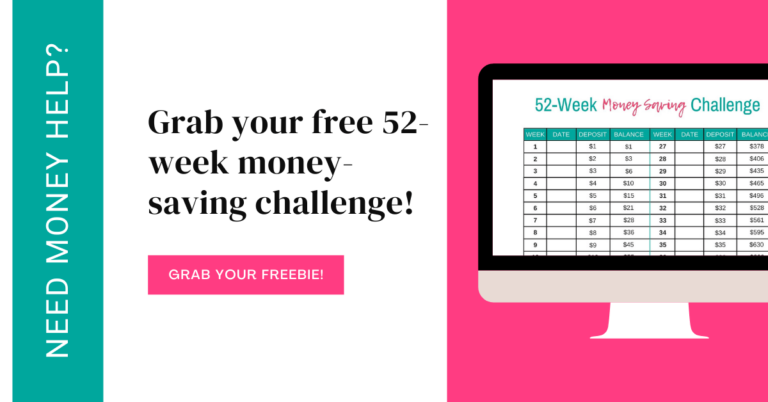 6| Shop with Rakuten- If you haven't tried shopping on Rakuten, you should. Rakuten will pay you cash back when you shop online through their site. You can find almost anything you need on their site because they partner with stores like Kohl's, Macy's, Toys-R-Us, and many more. You can earn upwards of 10% cash back, depending on the store you shop.
Right now, if you sign up using our link, you'll get a $10 welcome bonus with your first purchase of $25 or more.
If you want to learn more about Rakuten, check out our review.
7| Become a Virtual Assistant (VA) – Do you enjoy working alone, or better yet for yourself? There are so many VA jobs you can find online that pays pretty dang well. Here are 13 great VA jobs for beginners if you are looking to get started right now!
8| Rent Your Driveway – If you live near a major sports arena or know that a big event is coming to town, rent out parking spaces in your driveway. Each year in Minnesota, when the time comes for the State Fair, people rent spaces in the driveways and front yards.
They charge ridiculous amounts to park there, and they always fill up. Keep this in mind the next time you have something going on in your area.
9| Open a New Bank Account – Sometimes, opening a new bank account can actually make you money. Banks like Chase, TD Bank, Bank of America, and U.S. Bank offer a cash incentive to open an account. You can never have enough saving accounts, I have 5!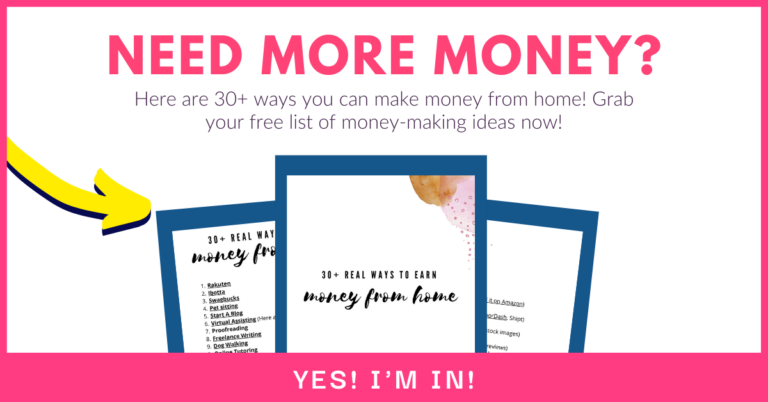 10| Use Your Creative Talents – If you've got a creative mind for graphic design, voiceovers, or really any talent that can be done remotely, there is someone willing to pay for it. Go check out Fiverr and see how you can start making money in your spare time. They estimate a Gig is hired out every 5 seconds, you could be next!
When you sign up using our link, you'll receive a $10 welcome bonus. How cool is that!
Related article: 30 Best Items To Flip For A Profit In Your Free Time
11| Tutor – Do you live and breathe mathematical equations, or does the First Law of Thermodynamics get you excited? If you know you can help others with their coursework, why not get paid for it. Sites like Tutor.com or Chegg.com will pay you to answer questions that students submit. Why not use your passion for the sciences and help others with their studies?
12| Offer To Write Blog Posts – In order to make this one work, you will have to be a pretty good writer and be able to connect with someone who has a blog. If you find that your writing skills are top-notch, try reaching out to some bloggers and see if they are looking for ghostwriters.
Related Article: Make Money Online With These 20 Different Online Proofreading Jobs
13| Publish An E-book – Creating your first ebook takes time and effort but is something that can make you a decent chunk of money. Whether it's a kid's book, a financial advice book, or a book of your favorite recipes, make sure it's good content and then publish it.
An easy place to publish your first ebook is Amazon!
Come check out our ebook here!
14| Save Your Receipts – There are ways to make actual money just by keeping your receipts. Receipt Hog, Ibotta, and Fetch are apps that allow you to snap a picture of your receipt, upload it to the app, and then collect coins that can be redeemed for cash.
Why wouldn't you take a few minutes to take a picture of your receipt and use this app to make extra money?
15| Sell Homemade Crafts on Etsy – Etsy is an awesome site where you can buy and sell crafts and handmade items. If you have the skills, why not make some stuff of your own and sell it online. Whether you make soap or hand-knit cat sweaters, I am sure you can find a niche on Etsy for your products.
Check out how you can make a passive income on Etsy.
Related article: 30 Best Items To Flip For A Profit In Your Free Time
How To Make Quick Cash Outside Your Home
16| Mow Lawns – Ask your neighbors, throw up signs in the neighborhood, do what you have to do but let it be known that you'll cut grass for a price. I don't think this is just a kid's gig; anyone can mow lawns for some extra cash.
All you need is a mower, some gas, and a weed whacker if you want to get fancy. Mowing lawns for money is a fairly easy way to make some extra cash, but it does require time and effort.
17| Shovel Snow – If you live in the Midwest, where it snows 6 months out of the year. Why not offer to shovel snow for others in your community. Most people are more than happy to stay in their warm house and let you do the hard work out in the cold. Get yourself a hat, gloves, and a good shovel, and get to work! You'll get exercise and make money!
18| Dog Sitting or Walking – If you love animals, you can sign up on Rover.com to dog sit or become a dog walker. There are so many upsides to this; you get to make money, play with dogs, and get some exercise. What's not to love about this??
It gets even better if you sign up using our link and use any of their services; you'll get a $20 credit to your account.
19| Drive with Uber or Lyft – If you have a car, like driving, and feel comfortable striking up a conversation with strangers, why not join Uber or Lyft. The amount of side cash will depend on how much you want to drive. It could be a little or a lot of extra cash.
Driving with Uber or Lyft could be really interesting. You never know who will hop in your car next!
20| House Sit – This is a really easy one. If you know someone who is going out-of-town for a while, ask them if they would like you to watch their house. You can check it daily and make sure nothing happens. This is a relatively low-effort way to make some extra money.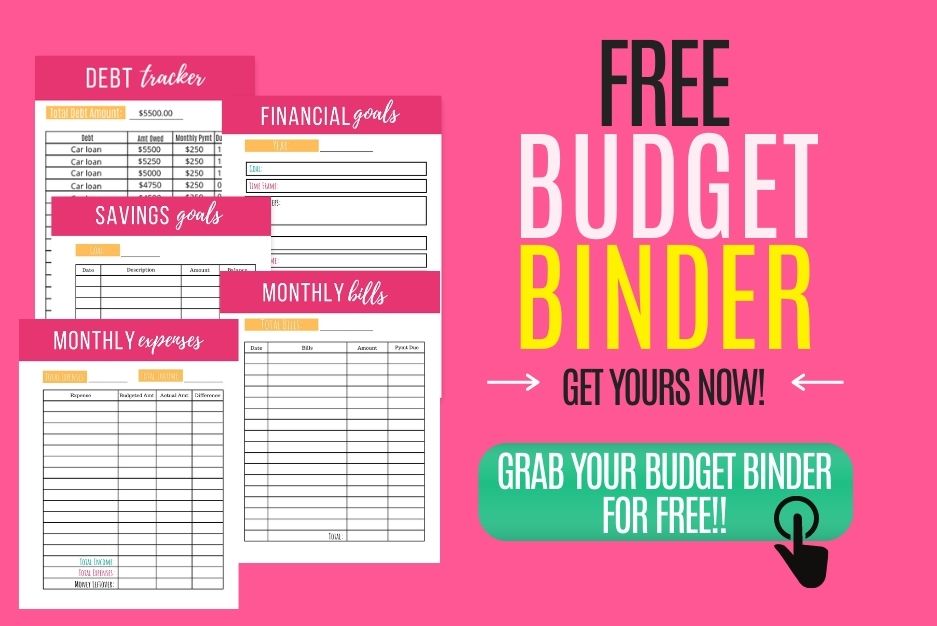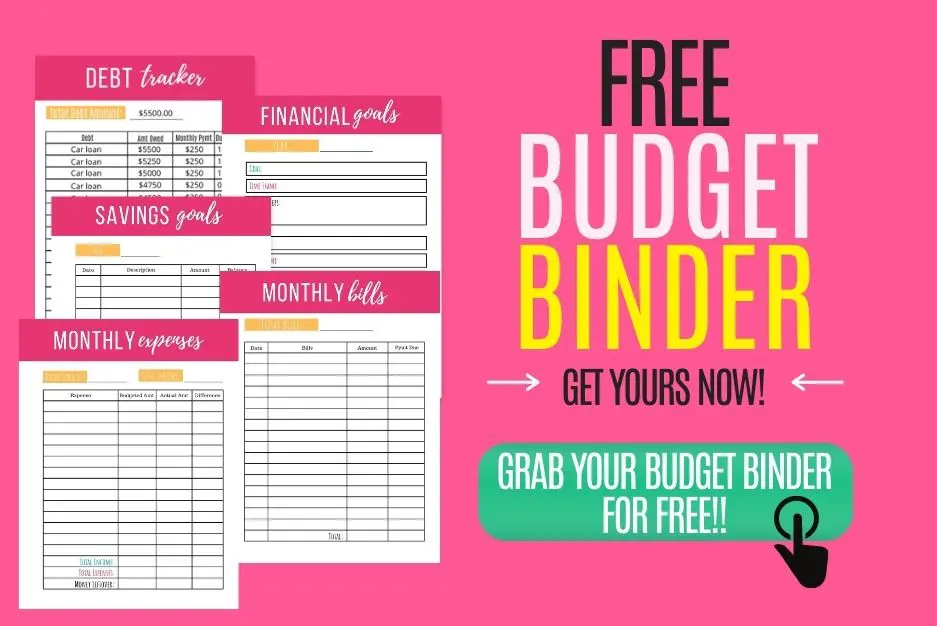 21| Clean Homes – There aren't many people out there that enjoy cleaning, at least I know I don't. With that being said, if you don't mind cleaning you can help people clean their houses. For a fee, of course!
Related article: 10 Awesome Hacks That'll Save You Thousands On Your Household Items
22| Clean Out Your Closet – If you have clothes in your closet that you haven't worn in the last year, it's probably time to sell them. Why keep those old clothes that you know you're not going to wear.
Take them to places like Plato's Closet, Once Upon A Child, or even try to sell them online. Whatever method you choose, this is an easy way to make a little extra money quickly.
Related article: 13 Insanely Cheap Bathroom Organization Ideas Found At The Dollar Tree
23| Babysit – Babysitting is a great way to make some quick money. I know I'm willing to pay someone to watch my gremlins… I mean angels, so we can go on a date. If you want help finding families to babysit for, try signing up for a site like Care.com, and paying parents will come to you.
24| Odd jobs on Craigslist – Being handy can pay off. Do you know how to fix pipes, broken appliances, or small engines? If you do, you might be able to make some extra money. Look on Craigslist or other online sites where people need help fixing their small problems. Put your skills to use and make some money!!
Also, check out these 13 virtual assistant jobs for beginners that won't disappoint.
25| Recycle for cash – If you are drinking sodas throughout the week, save those cans. In some states, you can recycle your aluminum cans for a few cents per pound. Prices for recycling cans will vary from state to state, so check out what you can get in your area.
26| Get a part-time job –  This may sound like common sense, but if you get a part-time job, you can put all that extra money towards savings, paying off debt, or investing. If you're really strategic, you can get a part-time job at places like Target or Home Depot and get an employee discount. We did a lot of work on our house after we bought it. At one point, David considered working part-time at Home Depot just to get a discount on all the building materials we were buying.
27| Photography – If you have a knack for taking pictures and editing them into works of art. Put that skill to use. Start advertising your skills and doing small photoshoots for people or families. You can make really good money from photography.
I know because we have paid some crazy prices to get family photos. Another thing you could do is sell your photos on sites like Shutterstock, Deposit Photo, or other stock photo sites.
28| Donate Plasma – Donating plasma is a great way to help people in need but also make a little extra money. Find a place near you to go and donate. Rates vary, but you could make a couple of hundred dollars per month donating plasma if you go twice a week.
29| Join a Focus Group – If you do some searching, you will find Universities and researchers paying people to be part of their study. The role you play in their studies will vary, but it can earn you some extra cash if you are up for something like this.
30| Spring or Fall Cleanups – There aren't too many people that like raking leaves or cleaning up their yards after winter. If you have the time and energy, ask your neighbors if you can take care of their yard work in exchange for money, of course.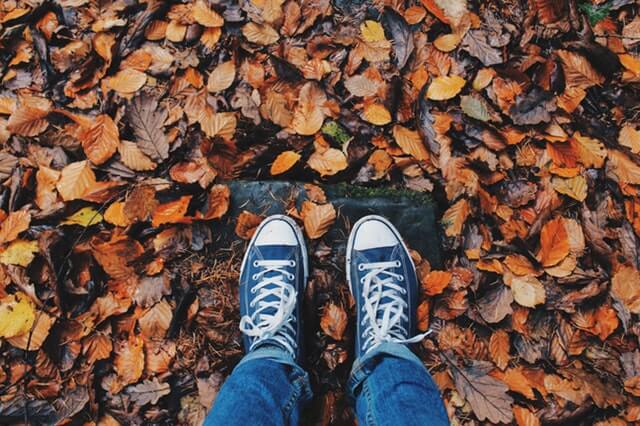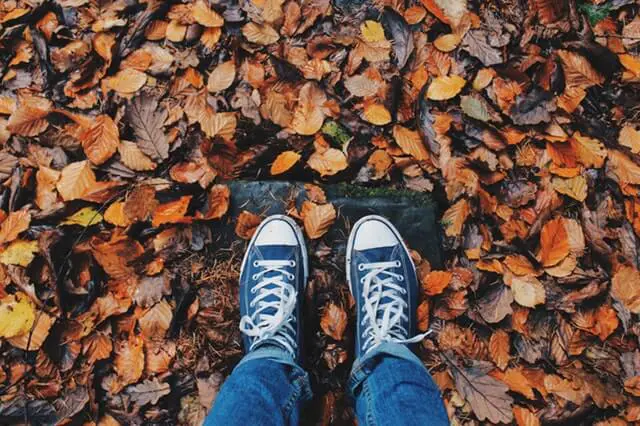 31| Clean Neighbors Gutters – This one is pretty self-explanatory. Ask your neighbors if they want or need their gutters cleaned out. This is a messy job and requires you to climb up a ladder. Most people will be happy to avoid this job and are willing to pay you to do it for them. Take the initiative and ask your neighbors when the leaves start dropping in the fall.
32| Teach a Language – Can you speak more than one language? If so, why not use your awesome language skills and teach someone else!! Many people out there want to learn a second language but don't know where to start. The best way to learn a new language is from someone who speaks it.
33| Referee For Sporting Events – Chances are there is a school in your town that needs referees for all the sports programs they have. If you have a love for sports and want to help out local area kids, try refereeing for their games.
34| Rent Out Your Garage – Do you have more space in your garage than you need? If you have an extra spot, you can rent out the space for winter. This is a hassle-free way to make some extra cash.
35| Buy Low and Sell Higher – The idea here is to look for things that people are underselling and then sell them for a higher price. Go to garage sales and look for books to sell on Amazon. You can also look for furniture that can be spruced up and resold. Another thing to keep an eye out for is lawn tools like mowers and leaf blowers that don't work. Many times these need a real quick fix and can be sold for big bucks once they run.
Related article: 30 Best Items To Flip For A Profit In Your Free Time
37| Deliver for PostMates – The best way to describe this is like driving for Uber, except you avoid any awkward conversations with passengers because cheeseburgers don't speak. That's right. This is a food delivery service.  Customers order food through an app, and if you're the driver, you go pick up their order and deliver it to them.
You can make up to $25/hr plus tips while working a schedule of your choosing.
38| Wash Cars – Get a bucket, some soap, and a garden hose, and open a car wash in your driveway. Everyone wants a clean car!
39| Pawn Valuables – Got any old gold or silver lying around the house? Why not take it to a pawn shop or jewelry reclaim store and get some money for it? It's not doing you any good collecting dust in your house. Sell it and make some extra money.
40| Lead Walking Tours – If you live in a city where tourism is a big market or even if you just have a really deep love for your city, start your own tour company. We lived in D.C. for a few years and there were all sorts of tours to choose from. Use your knowledge of the city you love to show everyone else why you love it so much. You'll get to show off your city and meet some new people.
41| Sell Your Stuff At Craft Fairs – We already talked about selling your crafts on Etsy, but you can always try selling stuff at craft fairs or flea markets if the online world isn't for you. These are great ways to get your products in front of people and have some interaction with them at the same time.
42| Become A Pinterest Manager – Do you love scrolling through Pinterest? Did you know that it's possible to make money on Pinterest? And we aren't just talking about a little bit of money. I've made over $50 an hour managing bloggers' Pinterest accounts, and you can too!
43| Scoop Poop – If you are really desperate, you can pick up dog poop for people. This one is last on the list for a reason. If you didn't find anything else on the list that you liked, well, there is always this option.
Come check out how you can make money on Pinterest too!
There you have it, 43 real ways you can make money that anyone can do! If I missed anything on the list, let me know in the comments below!
What's your favorite way to make more money?
If you enjoyed this article, make sure you SAVE it for later and come follow us on Pinterest!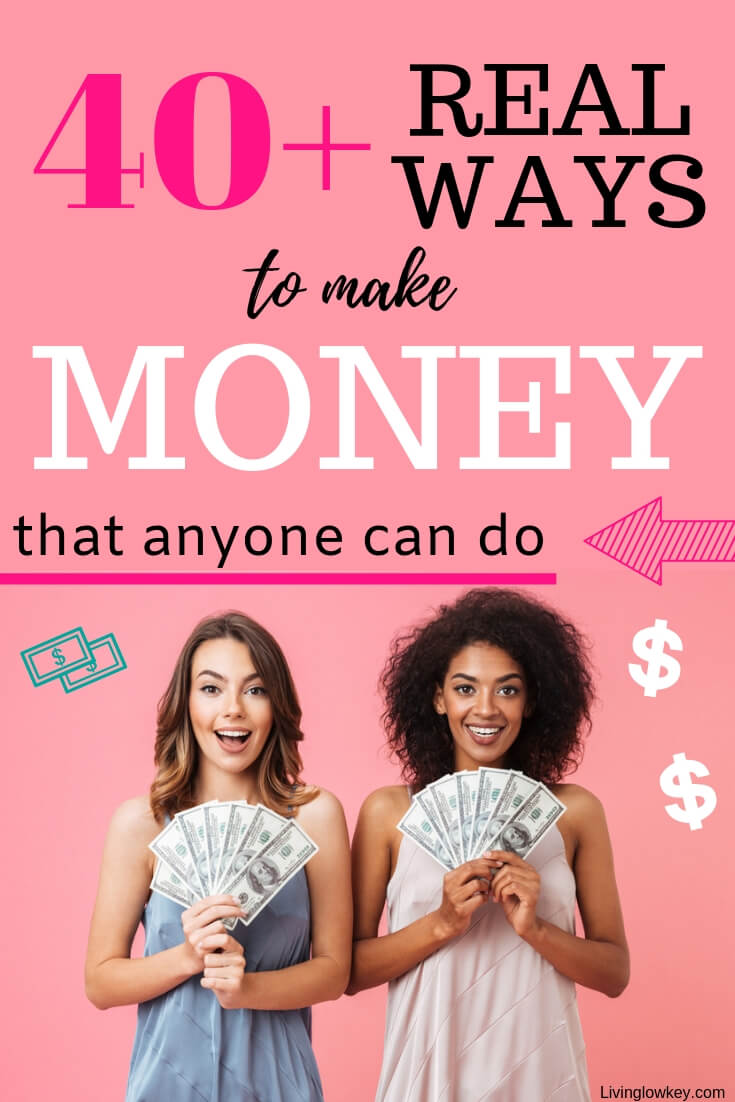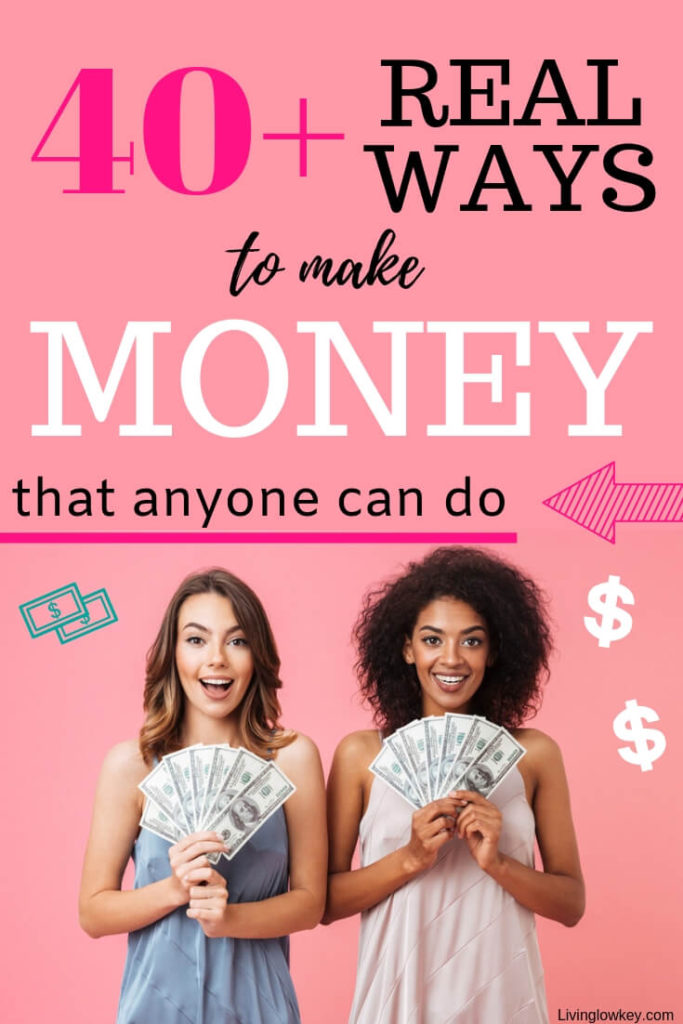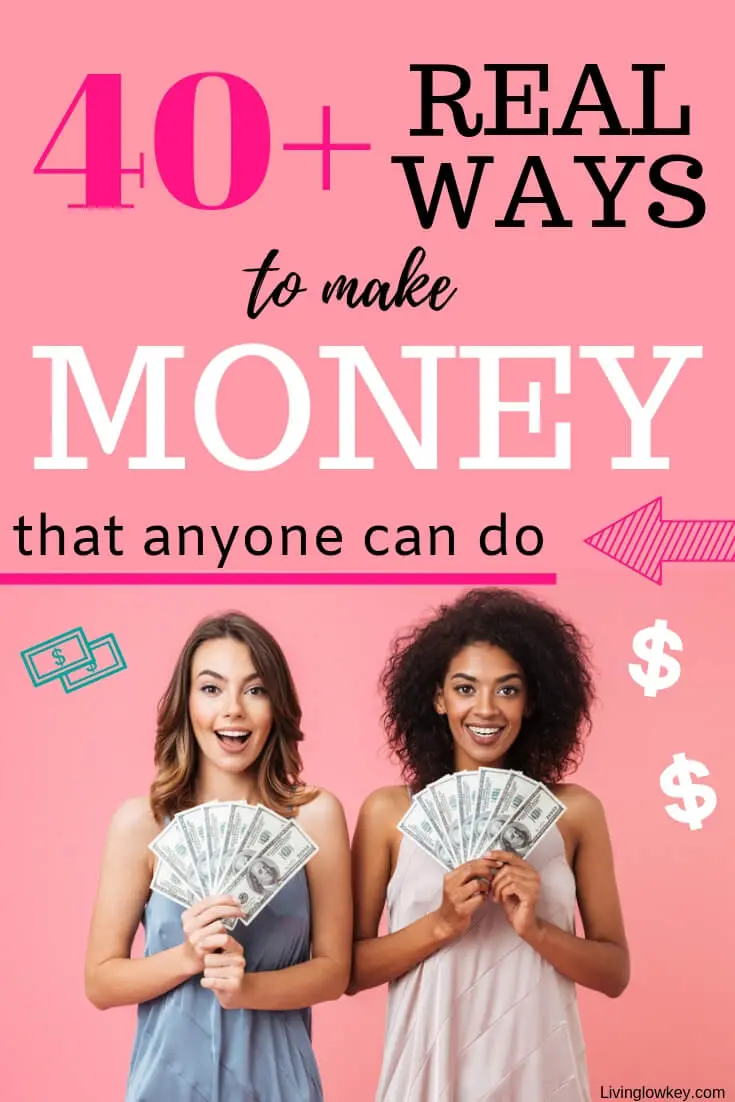 Grab Your FREE Budget Binder Today!
Start saving more money and pay off your debt with this FREE Budget Binder
Related articles: