Are you getting free cash?
On March 27th, 2020 Congress enacted a massive 2.2 Trillion, that's TRILLION with a T, dollar stimulus package to help the economy.
We're not going to get into the politics of every little piece of that legislation because, well, politics is a touchy subject, and we don't need more divisive nonsense going around.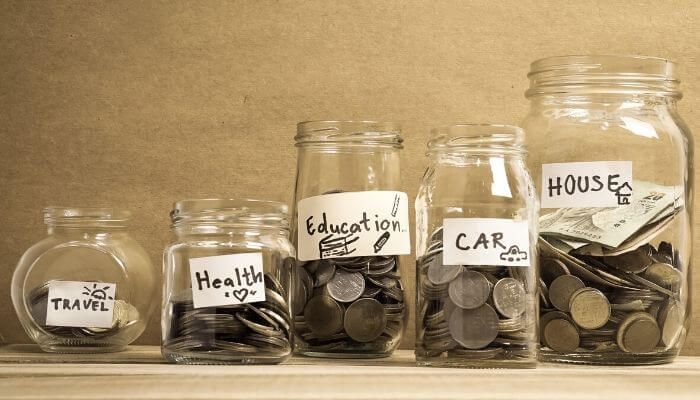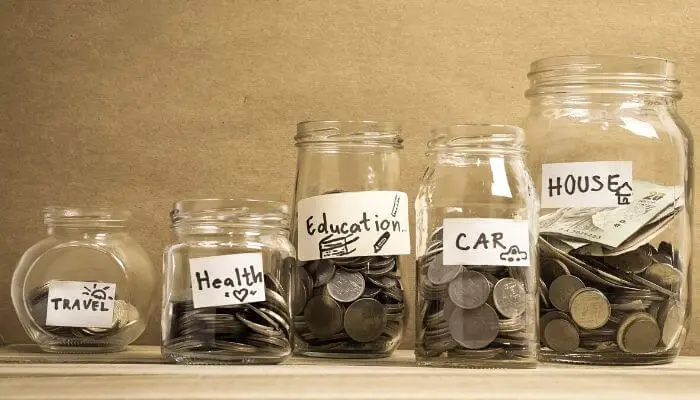 We got enough problems to deal with right now. I'm talking about record unemployment due to all the shelter in place orders in the country.
We want to help you get through this time, and that's why we're getting straight to the piece of that massive legislation that directly affects you and me.
The Economic Impact Payments that are coming!
Related articles:
Who's Getting Stimulus Checks and How Much??
Some people probably started seeing payments from the IRS hit their accounts already. How do you know if you're getting a stimulus check, though?
You'll receive a check based on your Adjusted Gross Income (AGI) from your 2019 taxes if you filed or your 2018 taxes if you haven't filed for 2019 yet.
Here's how they are breaking it down:
Individuals – $1,200 to people with AGI's at $75,000 or below. The amount you receive for anyone in the $75,001 to $99,000 AGI range will be phased down $0 if you make over $99,000.
Married Filing Jointly – $2,400 for AGIs up to $150,000 and phased down to $0 for those making more than $198,000.
They will also be paying an additional $500 for each child under 17 in your household.
Use those guidelines to estimate how much you can expect to receive from the government.
One of the biggest questions you might have is whether or not you'll be taxed on this at the end of the year. I mean, seriously, it wouldn't be much help if you got taxed on this, would it??
Don't worry. It sounds like this won't be a taxable income, so it's money in your pocket!
Grab Your FREE Budget Binder Today!
Start saving more money and pay off your debt with this FREE Budget Binder
How To Spend Your Stimulus Check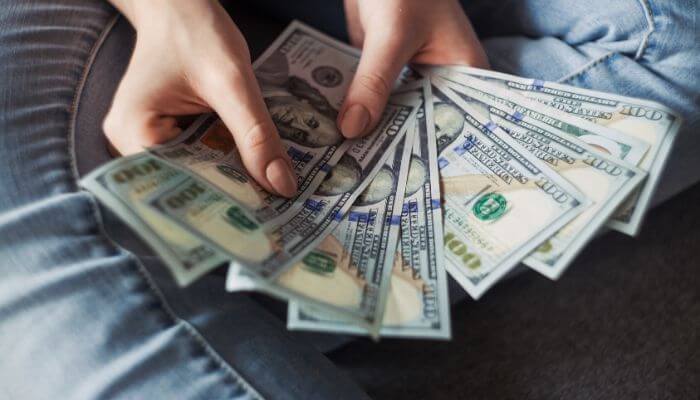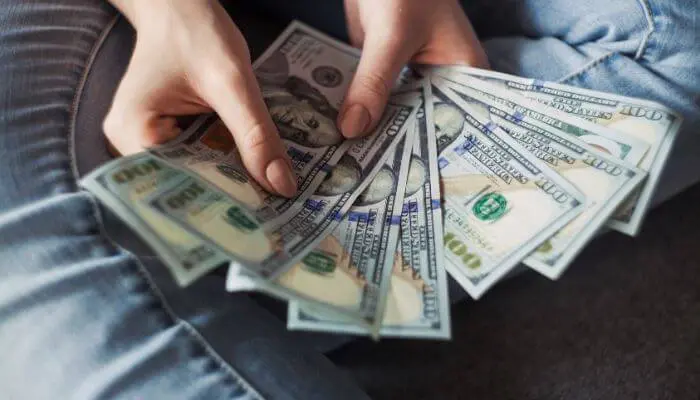 Let's get into some of the ways I think you should use the check you receive. These are just my suggestions, so do what you want with it. After all, it's you're money. 🙂
I broke this down into four different categories:
No Income, I Got Bills To Pay
Pay Those Bills!
If you find yourself in the category of being out of work with no income, I'm really sorry that's happened to you, you should use this check to pay the bills and keep food on the table. This check will be what gets you through this rough time.
Hang in there, and you'll get through this!
Steady Income, No Emergency Fund
If you're going through this pandemic and still have an income and qualify for the stimulus check, think about building an emergency fund. There's a lot of uncertainty right now, and it doesn't hurt to have an emergency fund.
These Budgeting Spreadsheets can help you determine how much you need in your emergency fund and track how much you save for it.
Insider Tip: Keep your emergency fund in a Money Market Account where it will grow faster. CIT Bank has industry-leading interest rates right now!
Steady Income And Emergency Fund
If you're in this category, you have a steady income, and a solid emergency fund built up.
If that sounds like you, use that stimulus check to pay off any debt you have! Getting out of debt will be a life-changer for you! This is our recommended tool for tracking debt and creating a plan to pay it off fast!
Financially Sound
In this group, you've got your finances figured out. The stimulus check isn't needed, but you're getting it and don't know what to do with it. Here are a couple of ideas for you:
– Support Local Businesses: Use your stimulus check to order delivery from local restaurants or buy gift cards from local stores.
We usually don't go out to eat, but we have been trying to order food from local restaurants that are seeing major impacts from this pandemic.
Many local businesses are partnering with companies like DoorDash, GrubHub or Postmates to have their food delivered right to your door. Help keep your local economy afloat!
– Invest: Right now might be a great time to start learning how to invest. With the stock markets down, now is a great time to look for discounted investments.
If you want to jump into the stock market, Webull has a great platform for buying and selling stocks with no-commissions.
– Donate it: If you're really not sure what to do with this check coming your way and you're feeling generous, you can donate it. There are plenty of charities or non-profits in your area that are helping families in need.
Hopefully, this helps guide you in your decision on what to do with the stimulus check if you get one. Be smart with the money and do what's best for you and your family!
Grab Your FREE Budget Binder Today!
Start saving more money and pay off your debt with this FREE Budget Binder
Related articles: