Is there anything better than earning money from things that you are already doing?
Today we are going to look at the Drop app and do a Drop app review. We will be going over what it is exactly, how it works, and if you should download it.
We love the Drop app and are huge fans of earning extra money, so we love sharing these ideas with you.
If you haven't already seen some reviews on the Drop app, then we have got you covered!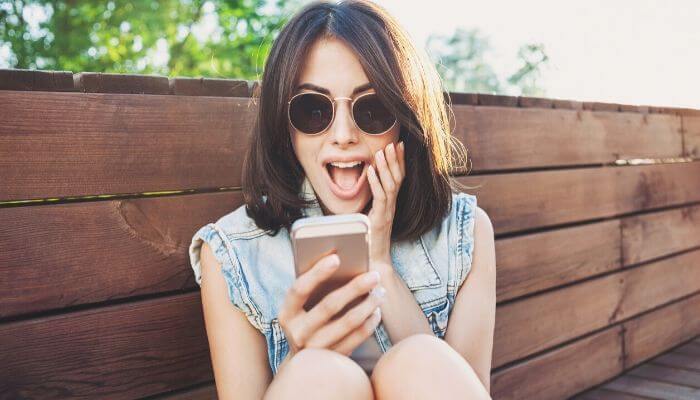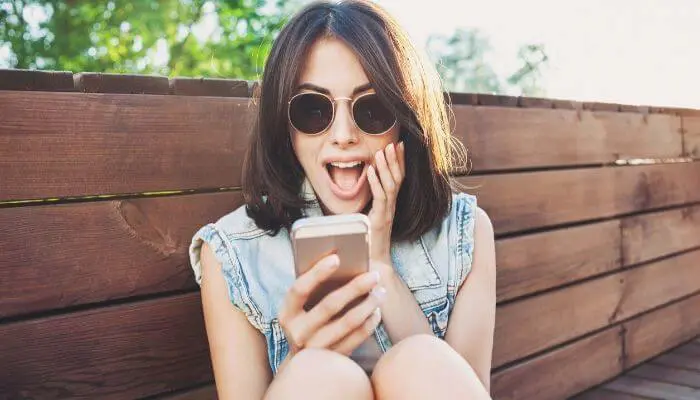 How Does The Drop App Work?
You're probably wondering how the Drop app works! It is a great way to get some extra cash, which is always handy.
We do so much from our phones these days, and our spending habits have changed so much – this app was created with this in mind.
The Drop review that we are going to do will show you how to sign up and what you can earn through the app.
Money making articles:
Grab Your FREE Budget Binder Today!
Start saving more money and pay off your debt with this FREE Budget Binder
What Is The Drop App?
What is the Drop app – it's an app that you can download, which will help you earn free gift cards.
The app will ask you to choose your favorite brands and match you with offers when purchasing them, meaning that you will also be able to save money.
We will cover all of the key questions in this Drop review – be sure to sign up using our referral code!
The app is created with a specific demographic – millennials – in mind. The research shows that millennials are more likely to spend in 'lifestyle' type areas, want to earn rewards, and are happy to try new brands.
The reason that the offers are available is to tempt you to shop at alternative shops than you normally would and encourage spending in general.
This is a really important thing to consider when you sign up for something like this. You need to make sure that you are doing it to save money rather than spend it.
If you don't have a credit card that you earn points with, this is an excellent way to rack up some points for spending without the temptation to use debt.
How To Use Drop
Drop is a straightforward app to use and pretty hands-off. Here we will look at how you get it set up:
Download App
To download the Drop app, you have the choice of either heading over to their website and download it from there or download it via iTunes or Google Play.
If you download it on the website, then they will send a download link to your phone.
Sign Up
Now that you have the app downloaded on your phone, you will need to go through the signup process.
To do this, you will need to enter some of your basic information to create a profile. Make sure you choose a password that you'll remember!
Link Card
The next step in the signup process is to link your primary bank card. You'll want it to be your main bank card as it will work best with what you usually spend your money on.
You won't need to do anything else once this is done in terms of earning points because it will be done automatically.
This is one of the best things about using an app like this – you don't have to bother with signing in to a bunch of different loyalty schemes and search around for which offers are available.
You can link accounts for most banks, including:
American Express
Bank of America
Capital One
Chase
Citi
Discover
US Bank
Wells Fargo
If you don't see your bank listed in this section, then there is a search bar at the top in which you can search for your local or regional banks.
Have a credit card? You may prefer to link to this instead of a checking or savings account, just in case.
Related article: Make Free Money Today With These Companies: Just By Using The Internet
Choose Your 5 Favorite Brands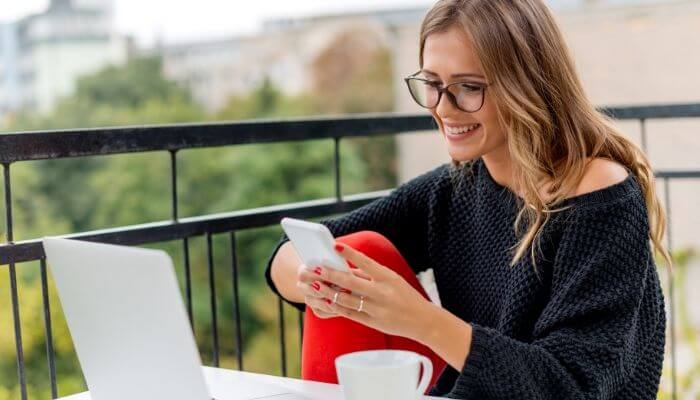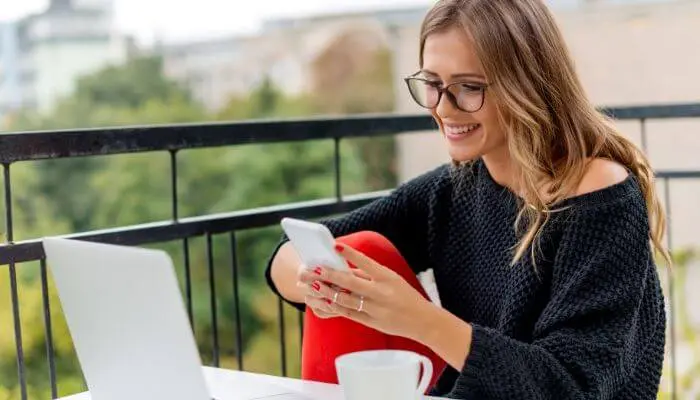 Now that your card has been connected, you will be prompted to select your top 5 brands.
It's essential to take this part seriously as you cannot change the brands from this point onwards.
The reason that you have to choose your five favorite brands is, so you get sent offers for the brands that you buy from the most.
The brands that you can choose from will be ones such as Wal-mart, Target, Starbucks, and so on.
The Drop app was created when CEO Derrick Fung noticed the spending habits of the younger generations – and found that they were more likely to spend on things like their daily coffees.
So if you want to get offers for your favorite stores to save you money – choose wisely.
After you have done this, you will have the chance to sign up for some bonus offers.
The bonuses can be limited offers or being able to earn a chunk of drop points for shopping with a particular brand. They will vary depending on when you sign up, but they always share offers.
If you want to earn extra drop points on top of where you're spending, you can do so under the section on the Drop app called 'Bonuses'.
It will show you the kinds of things that you can do to earn bonuses, such as linking another card or referring a friend. This will keep changing so you can check at any time to see what is in there.
How To Redeem Drop Points
Once you're all set up, you can start earning points! You will have gained some points just from signing up.
You will now be able to earn drop points by spending at the brands that you've selected, using the card that you linked to your account.
You will need to have a minimum of 5,000 points before you can start redeeming.
When you have reached the 5,000 points minimum, you can exchange the points for gift cards. Head on over to the Drop Rewards tab to do this.
Five thousand points get you a $5 gift card, and each level will be for 5,000 points worth, e.g. 10,000 points will get you a $10 gift card and so on.
As exciting as it is when you see the kind of gift cards that you can get, it's important not to spend money that you wouldn't spend anyway just because you want the points.
Your Drop points won't expire either, which is another bonus.
Grab Your FREE Budget Binder Today!
Start saving more money and pay off your debt with this FREE Budget Binder
What Can I Buy With My Drop Rewards?
Once you have reached the minimum amount required to redeem, you can get started – or wait to collect some more points for more significant drop rewards.
One thing to bear in mind, though is that your points won't always be deposited immediately into your account.
The reason for this is that the retailers want to wait out the returns period to make sure that you don't take back whatever you have purchased.
It will vary from retailer to retailer as to how long their returns process is, so be sure to check that out.
There's a wide range of gift cards available such as:
Aerie
AMC Gift Card
Coffee Bean
Domino's
Sephora
iTunes
Dunkin' Donuts
Nordstrom
Amazon
Barnes and Noble
There are more gift cards available from the 10,000 points part onwards – the 5,000 points worth won't get you gift cards for all of the retailers available on there.
Related article: 10 Simple Ways To Score Free Starbucks Gift Cards
The Drop App Review FAQ
We can take a look at the most common questions that come up about the Drop app.
Is The Drop App Legit?
Yes, the Drop app is legit! It's always best to exercise caution when it comes to new things, especially when those things are asking you to link your bank account.
We wouldn't recommend anything without testing it out ourselves first and doing a lot of research on it.
You will be able to earn points and redeem them for gift cards using the Drop app.
Can You Refer a Friend?
Yes, Drop has a very generous referral scheme, so we highly recommend that you refer your friends once you have used and are happy with the app.
If you refer a friend and they sign up with your referral code, then you will earn 5,000 points (the amount that you need to redeem a $5 gift card).
How Does Drop Make Money?
It's always good to know how a company makes money when it's not immediately obvious how they do so.
The Drop app makes their money via cashback from retailers when you make a transaction through them.
Is Drop App Safe to Use?
The Drop app says that your bank login credentials are never stored on their servers.
They use the same encryption as your bank, with your data being encrypted with hardware and software encryption.
They use Transport Layer Security to ensure that your data is securely transmitted and not susceptible to interception.
They have been validated through a verification process by DigiCert.
Is Drop Worth It?
Whether the Drop app is worth it or not is up to you. We recommend using it because it's a passive way to bring in some extra money.
It's something that you can set up and forget, and it will work for you in the background.
Something that you should bear in mind is that the Drop rewards that are being offered are there to tempt you to spend at certain retailers. Don't end up spending money just because you wanted to get the offers.
You could use the Drop app as a way to collect free gift cards that you could then use for something like Christmas, to ease the financial load.
There are some downsides to the app, such as the amount of time you have to wait for the points to come through, and their customer service could be quicker at responding.
It's one of those things that we like because you don't have to do much to earn the points, and the gift card options are great.
You aren't going to become rich quickly from using an app like this, but it will generate you some extra money in the background.
Don't forget that you can also use this in tandem with miles and points earned from your credit card!
Some people aren't happy with linking their bank accounts/cards, and that's up to you to make that call.
Hopefully, we have covered all of your questions in this Drop app review, but we are always happy to help you out if you reach out.
What do you think? Have you used the Drop app, or would you like to try it now?
Make sure you save this for later and join us over on Pinterest for more money-making hacks! =)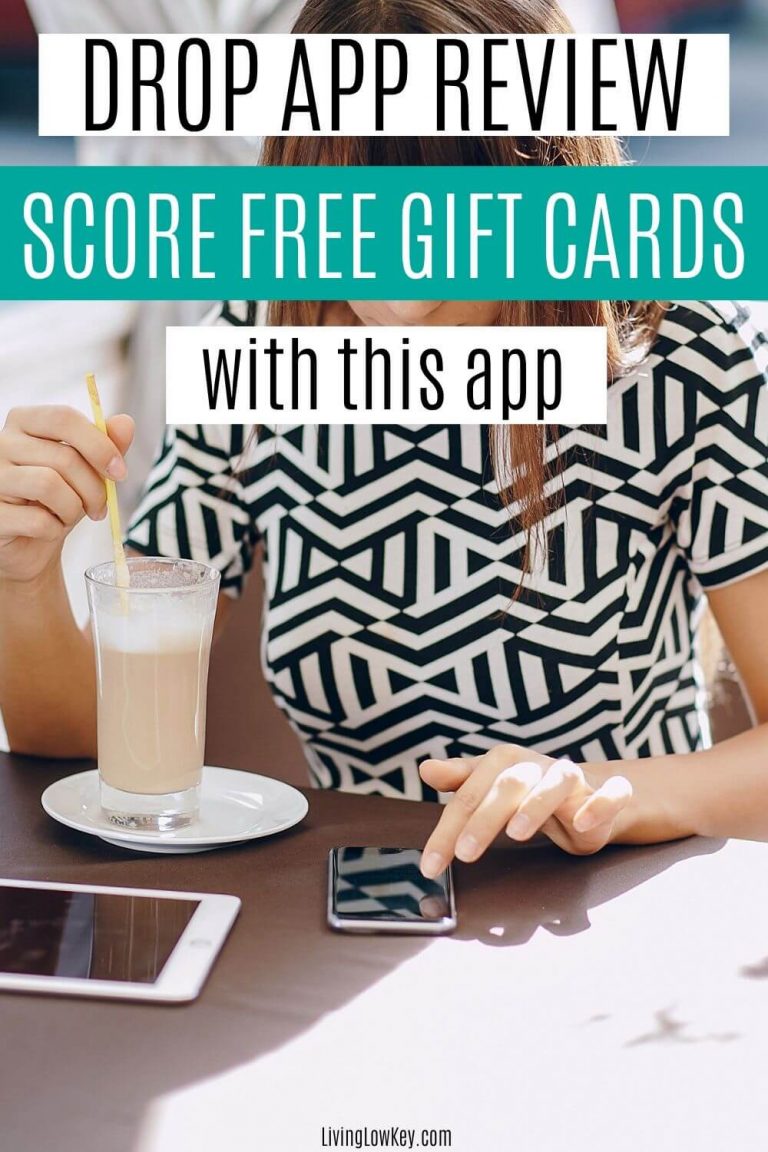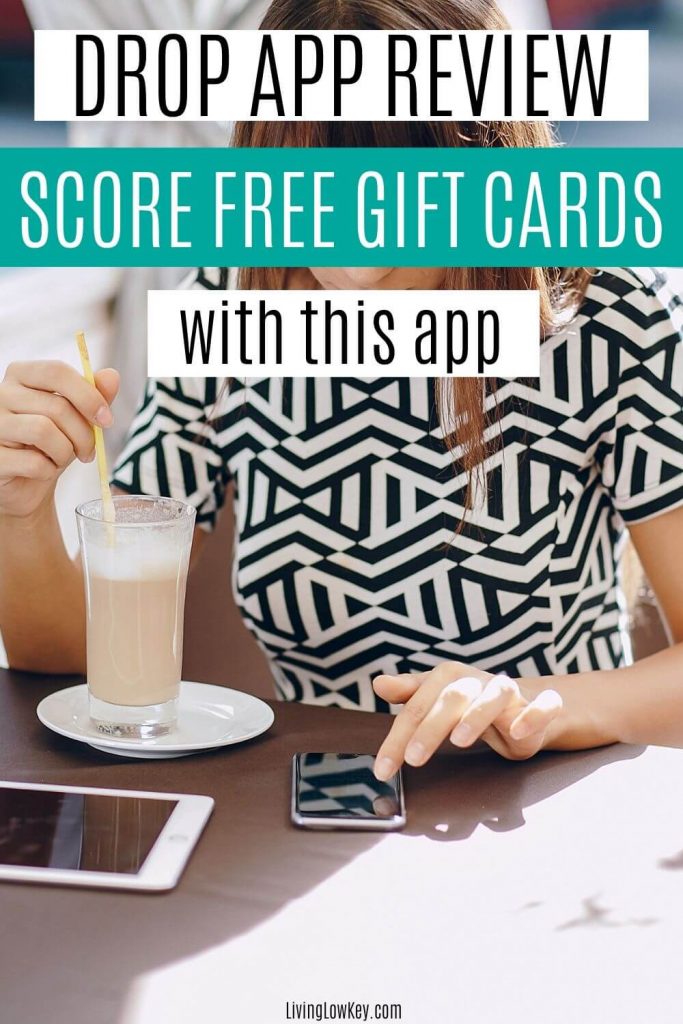 Related articles: