The Best Books on Budgeting!
Having your finances in order is crucial for enjoying your life and your spoils without the stress of money management. And that's where books on budgeting can infuse brilliance into your budgeting world.
I've found the best books on budgeting and saving money to help get your finances figured out once and for all. Nothing beats the amazing feeling of living debt-free or having the extra funds to spend on any random purchase that strikes your fancy.
I get it if you think budgeting books equals a good snoozefest. But gone are the boring financial lessons we suffered in our educational years. These books break budgeting down to make it easy to understand and fun to implement. Enjoy a life of financial freedom by using budgeting books to learn how to manage money.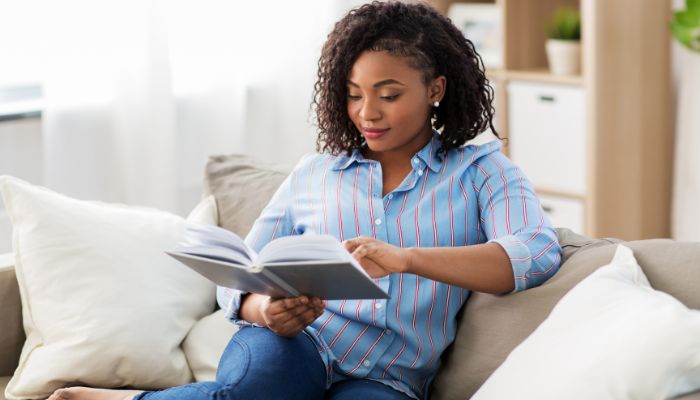 Why Read Books on Budgeting?
For most adults – especially parents – finances can be tricky to understand. It can be hard to create a budget to achieve financial independence when you constantly have to shift bills around to get everything paid when there's not enough money to split.
When you understand how to make money go a long way, you hold the key to living a financial life of freedom. And your kids can see you as a good example of how to do life right, thereby setting them up for financial success by teaching them about managing money.
Budgeting books can be a helpful way to get a deep understanding of your finances. Financial planning prepares you for developing a budget that meets your financial situation – both in your current situation and what you want your economic life to look like in the future.
Creating a budget and sticking to it is necessary if you're trying to save money for a stable financial future. It can be stressful to come up with a lot of money if a crisis hits and you need an emergency fund established to help you manage money.
Learning about budgeting can also keep you out of debt by helping you control your spending and prevent making purchases on credit.
What Does a Good Budgeting Book Contain?
The criteria for a good budgeting book depend on the type of budget you need to learn to implement. Yep, you heard that right. There are different budgets! Don't give up in fear. We'll work through them to get you on the right track.
But first, what is a budget, and why is it important for the security of your finances? A budget is a financial plan that outlines your incoming money sources and how these funds get divided up to cover your expenses over a set period.
Many people outline their personal finance budget on a yearly term with an additional goals budget for long-term or retirement planning. Your personal finance book should help break down how to analyze your expenses and create a personalized plan to reach your goals for financial independence.
Personal finance books with money management worksheets can be a great way to implement the lessons taught in the book chapters and help you enforce what you've learned.
If your book doesn't give you exercises to complete, look for actionable and practical advice that breaks down information into easy-to-digest content. Visual aids like charts, graphs, and infographics make a great way to digest information for visual learners.
Related articles:
Types of Budgeting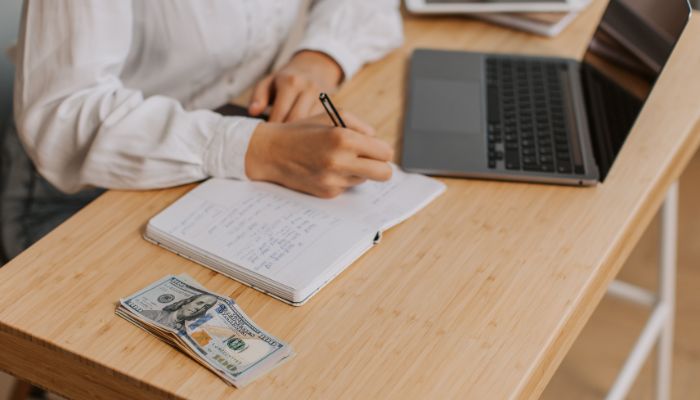 Budgeting is a simple way of saying you have a plan for allotting how, when, and on what you'll spend your money. Financial planning can be a way to reach a short-term goal or to lead up to a major purchase. It can also make it easier to have a nest egg in case of emergencies or extravagant purchases.
Taking control of your financial life with a personal finance plan not only helps you with managing money. It can also eliminate debt, rebuild your credit scores, and help you reach your financial goals.
Building wealth is easier when you control your spending habits and create a financial plan that gives you a total money makeover.
You can create a budget for any life scenario or financial goal. Common types of budget plans that you can implement include personal, long-term, career, household, and food:
Food budget
Health care budget
Household management
Personal spending
Miscellaneous expenses
Property finances
Vehicular
Insurance budgets
Credit expenses
Investing budgets
Also, check out these budget categories you might be missing from your budget!
10 Best Books About Budgeting
Many financial gurus are ready to help you create a financial journey to achieve your personal financial goals. These are some of the best personal finance books written by successful people to help you achieve financial independence.
1. Money Honey
Money Honey is a simple, 7-step guide to budgeting, from saving money to learning how to pay off debt.
You can learn to reduce spending while increasing your income and growing your savings through investing.
If you feel overwhelmed with stress over debt and student loans, this is one of the best budgeting books to add to your library.
2. The One-Week Budget
The One Week Budget is an action-packed budgeting book that helps you map out your bi-weekly or monthly budget for more freedom in seven days.
Through instructive chapters and end-of-chapter activities, this book will help you save money and stick to a personal finance budget.
The author gears the info towards the situations of young adults just starting, but the advice and lessons can apply to all ages and walks of life.
3. You Need a Budget
You Need a Budget is a book teaching you a proven system for breaking the cycle of living paycheck to paycheck and money struggles.
This book helps you establish a money-saving budget with four steps that thousands of people from all walks of life have used to learn how to start saving.
The best thing about this book is that the steps can work for people of all ages, young to old. And every chapter ends with a cheat sheet of information at the end of every chapter.
4. How to Manage Your Money When You Don't Have Any
How to Manage Your Money, written by Erik Wecks, is on the list of the best budgeting books because it focuses on a financial situation that too many people find themselves in too often – not having enough money.
This book focuses on how to get hold of your finances to create a financial plan that helps you do more than get by.
I love that it's geared towards working around your current financial situation rather than trying to implement a get-rich scheme that requires money to resolve.
5. How to Stop Living Paycheck to Paycheck
If you're tired of stretching your money every week and wondering where it goes before it even comes in, then How to Stop Living Paycheck to Paycheck is the book for you.
Avery Breyer's book teaches you how to create a budget system that you only have to spend 15 minutes a week to do. You can build up an emergency stash of cash, get out of debt, fix budgeting mistakes, and avoid running out of money.
With a straightforward budget method geared towards beginners, this planning guide will help you transform your finances and create a worry-free lifestyle. It also comes with a digital Money Tracker tool for easy budgeting.
6. 365 Ways to Live Cheap: Your Everyday Guide to Saving Money
Frugal living is real, and it doesn't mean you have to give up indulgence and an upscale lifestyle. In 365 Ways to Live Cheap, author Hamm gives you 365 ways to save money without sacrificing creature comforts.
The tips are short and to the point, making this book fabulous for those in a quick hurry to get the best results without a lot of time.
The pages are full of simple and actionable ways to cut down on random expenses and put money back into your pocket. It's a low effort for positive rewards to help you stay on budget.
7. The Automatic Millionaire
In The Automatic Millionaire, David Bach helps you learn how to live rich by automating your finances by making smart investing and savings habits.
This is one of the best books for people wanting to use technology to change their financials drastically.
You can use the tips in this book to create a set-it-and-leave-it system where automated services grow your fortune.
8. The One-Page Financial Plan
The One Page Financial Plan by Carl Richards details what you must do to create a single-page budget from simple-to-understand, straightforward information.
Carl Richards teaches you how to stick to your budget by creating a plan to help you reach your long-term financial goals.
Richards is a financial advisor that works for the New York Times. He skips all the financial mumbo-jumbo and gives it to you that can apply to any financial situation – not just a traditional money management model.
9. Broke Millennial
Broke Millennial is becoming the best friend of financial books for millennials looking to discover financial freedom.
This personal finance book focuses on the mental aspects of managing your money.
Erin Lowry uses a conversational POV to help you discover how you think about money and identify if outdated money beliefs are holding you back. And if you want to get into investing, check out book 2 – Broke Millennial Takes on Investing.
Or get all four books as a bundle and save, including a helpful workbook to Get Your Financial Life Together.
10. The Total Money Makeover
Dave Ramsey penned The Total Money Makeover, one of the best personal finance books to help you use the cash envelope system to manage how you pay bills and save money.
I found this to be one of the best books for Christian-based readers looking to create a system that keeps you on the right track for long-term effectiveness.
This financial book can also help you change your behavior to establish a simple and proven debt payoff method.
Grab Your FREE Budget Binder Today!
Start saving more money and pay off your debt with this FREE Budget Binder
Try These 10 Best Books on Budgeting to Fix Your Finances
Establishing a budget is necessary to get your finances fixed to allow you to enjoy a stress-free life of financial freedom. Any books on my list are great for advice on improving your budgeting. Try one of these budget planners to keep up with the plan you want to implement.
Or jump start on your budgeting by downloading this free printable Budget Binder. You'll also get added to my exceptional email list!
Want a more detailed look at your finances? Grab our expanded Budget Binder to take your budgeting to the extreme.
Save this article for later, and follow us on Pinterest for more money-saving tips!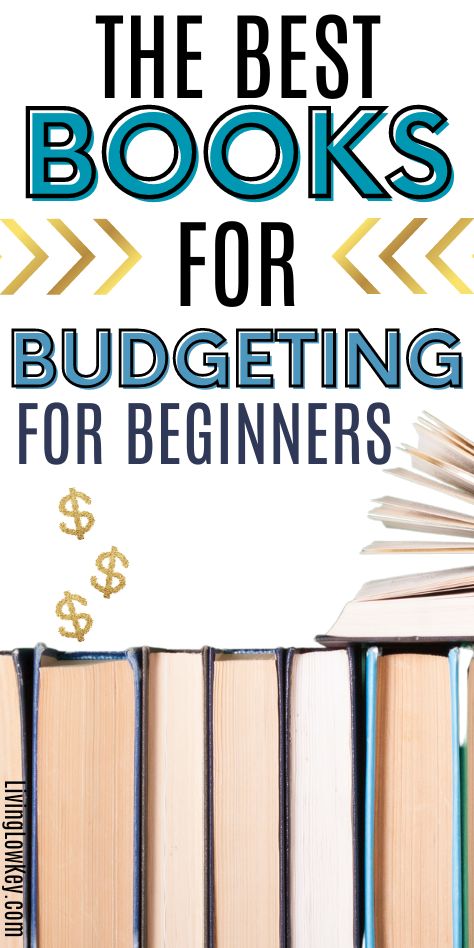 Related articles: