The best financial books of all time!
Are you looking to improve your financial situation? I find that reading motivational books always seems to correlate with how successful you are with money.
Now I'm not saying that reading financial success books will automatically make you successful but there is a connection between what you read and how you live your life.
If you want to change your financial future, educating yourself with financial self-help books is a great place to start.
According to CNBC, 88% of rich people devote 30 or more minutes a day to reading. If you're wanting to educate yourself in the financial world, I recommend picking up one of these must-read wealth books.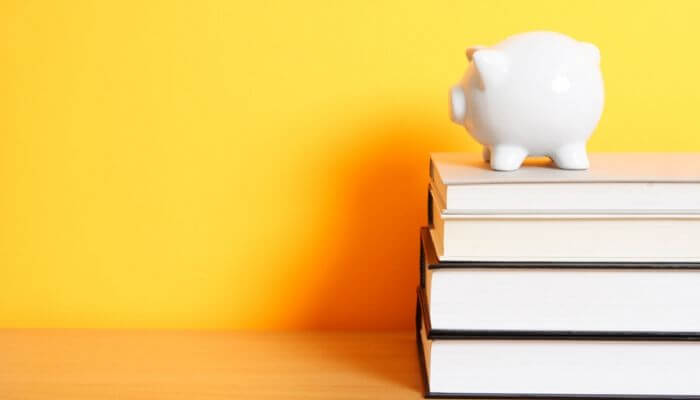 Best Personal Finance Books Of All Time
The best way to improve your financial situation is by educating yourself. We wouldn't have been able to grow a six-figure nest egg in our 20's or pay off our mortgage in our early 30's if we didn't educate ourselves on how to do it.
The most affordable way to educate yourself is through reading.
Here is a list of some of the best financial success books to get you started.
Rich Dad Poor Dad
Author Robert Kiyosaki of Rich Dad Poor Dad: What The Rich Teach Their Kids About Money That The Poor And Middle Class Do Not was named one of the best personal finance books of all time.
In this book, Kiyosaki walks you through his life with a poor dad and a rich dad, his best friend's dad. He dives into what it was like being shaped by these two father figures, one who was poor and one who was rich.
He dives headfirst into some of the myths, such as you need a lot of money in order to be rich. He also goes on teaching you what you need to teach your kids in order for them to be financially successful in the future.
This book was written 23 years ago and has stood the test of time proving that it is still one of the best money books of all time.
Kiyosaki celebrated the 20th anniversary of his book by offering an update to the book. It now has added sidebars that fast forward to the present time where Kiyosaki evaluates what he learned from his rich dad and how those principles still stand.
Grab your copy of Rich Dad Poor Dad Here!
Related articles:
< 71 Budget Categories You Might Be Forgetting​ From Your Budget
< She Paid Off $147,000 In Debt (Find Out How)
< Relieve Your Financial Stress (How To Stop Worrying About Money)
Grab Your FREE Budget Binder Today!
Start saving more money and pay off your debt with this FREE Budget Binder
The Total Money Makeover: A Proven Plan For Financial Fitness
Author Dave Ramsey is notoriously known around the financial world for his no-nonsense approach to finance. He is also America's most trusted voice on money and business.
The Total Money Makeover is a New York Best Seller and has sold over 5 million copies.
If you're looking to take control of your finances with a budget this would be a great book for you. I have personally read this book (multiple times) and if you're looking for a straight forward approach to changing your money habits, this is the book for you.
Ramsey walks you through paying off debt, money myths, budgeting, creating an emergency fund and setting yourself us for financial success.
If you want more Dave Ramsey, make sure to check him out on his radio show or his podcast. He has new episodes going out Monday-Friday.
Grab your copy of The Total Money Makeover!
Related article: Dave Ramsey's 7 Baby Steps: What Are They And Will They Work For You
The Automatic Millionaire
National bestselling author David Bach shares his secrets to becoming a millionaire in Automatic Millionaire: A Powerful One-Step Plan To Live And Finish Rich.
David Bach has written 10 back to back bestselling books and has helped people all around the world take action and finish rich with their finances.
Bach uses The Automatic Millionaire to share a story about how two middle-class citizens with an average joint salary of $55,000 can pull off living debt-free, owning multiple homes and retiring early with 1 million dollars.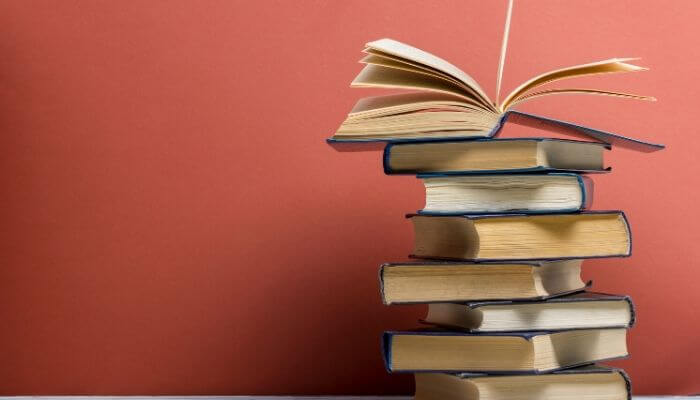 Bach insists that you too can have the same success by paying yourself first and automating your finances. He then walks you through the steps of automating your own finances from the comfort of your home.
If you're looking to automate your finances, this is one book you don't want to miss.
Grab your copy of Automatic Millionaire here!
The Millionaire Next Door
Are you looking to reach millionaire status off of your current salary? The authors from The Millionaire Next Door: The Surprising Secrets of Americans Wealthy are here to tell you it can be done.
Stanley and Banks, authors of The Millionaire Next Door, identify traits that show up in those that have built up wealth. Stanley and Banks point out factors such as you don't need a huge salary or inherit money in order to retire rich.
If you're looking for a book to show you how to go from poor to building wealth this personal finance bestseller is for you.
Grab your copy of Millionaire Next Door here!
Money Honey: A Simple 7-Step Guide For Getting Your Financial $hit Together
Are you ready to get your finances in order? In Money Honey, author Rachel Richards tries her best to bring humor into the personal finance world.
This former personal advisor turned author and avid investor walks you through the steps of reaching financial freedom. This no-nonsense guide will teach you how to:
< Payoff debt
< Increase your income
< Invest
< Save for retirement
And so much more! If you're looking to start a budget, manage your money or invest you'll love this easy to read financial planning book.
Get your finances in order – grab your copy of Money Honey here!
I Will Teach You To Be Rich
Author Ramit Sethi of I Will Teach You To Be Rich: No Guilt, No Excuses, No BS, Just a 6-Week Program That Works is a New York Times and Wall Street Journal Best Seller. He has been called the "wealth wizard" by Forbes.
Do you want to buy your daily coffee and crush debt too? With Sethi's strategies, you can! His 6-Week program teaches you how to pay off debt, save money, automate your finances, buy a home, invest and so much more.
If you're ready to master your money and take complete control of your finances this no BS 6-week program is for you!
Get started with the 6-week program!
Financial Freedom: A Proven Path To All The Money You Will Ever Need
Grant Sabatier author of Financial Freedom: A Proven Path to All the Money You Will Ever Need was the typical millennial working a 9-5. One morning he woke up to find that he only had $2 in his bank account. Financial Freedom is his story on how he turned his $2 into over a million in just over 5 years.
Are you sick of the rat race? He was too! Sabatier goes into detail challenging himself and the typical 9-5 lifestyle.
Some of the things you'll learn from this book:
< How to make more money quicker
< Change your way of thinking
< How to travel for less
< Must try side hustles
Sabatier refers to his book as a roadmap to living life on your own terms. If you are looking for an alternative to working a 9-5 your whole life and retiring at 65 this book is a must-read.
Start off your financial journey with reading Financial Freedom!
Quit Like A Millionaire: No Gimmicks, Luck, Or Trust Fund Required
Are you ready to live life on your own terms? Author Kristy Shen from Quit Like A Millionaire: No Gimmicks, Luck, Or Trust Fund Required did just that.
At age 31 Shen was able to retire from the rat race with over a million-dollar portfolio. Shen wasn't a trust baby, didn't invest in real estate, or climb the investing ladder at some rapid unexplainable pace. She buckled down and lived under her means.
Once Shen reached her million-dollar status she then explains how she is able to use the 4 percent rule to live off of the interest from her retirement accounts forever.
If you're looking to retire years before retirement age I highly consider giving this a read.
Head here to read Quit Like A Millionaire!
The Intelligent Investor
According to Warren Buffet, The Intelligent Investor: The Definitive Book On Value Investing, "was by far the best book on investing ever written." If that isn't saying a lot I don't know what is!
The Intelligent Investor was originally written in 1949 by one of the greatest investment advisors, Benjamin Graham. Since the original publication, it has since been revised.
Do you currently invest money or play around in the stock market? If you do this would be a book that would interest you as most refer to this publication as an investor's bible.
If you don't currently have any investing skills, I would say this is for more intermittent investors.
However, if you are looking to sharpen your investing skills this book is a must-read.
There you have it 9 incredible financial planning books you must add to your reading list this year.
Do you have a favorite personal finance book we didn't mention? Let us know in the comments below and we will add it to our list!
Save this post for later and join us over on Pinterest for more money-saving posts.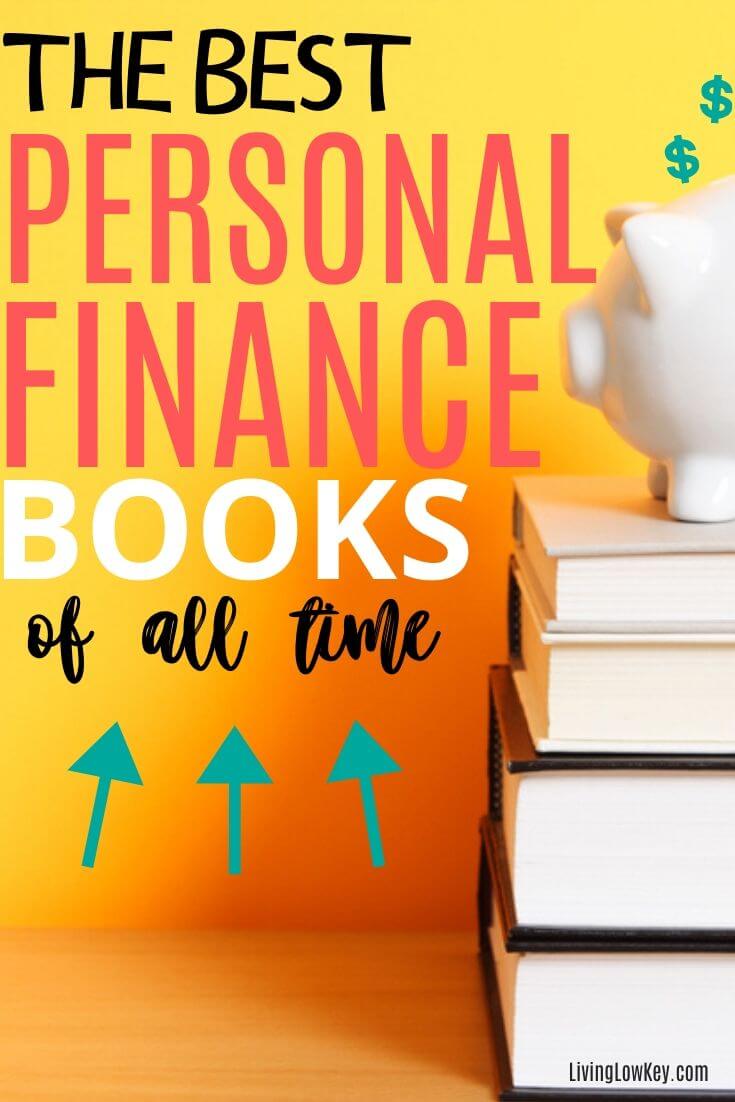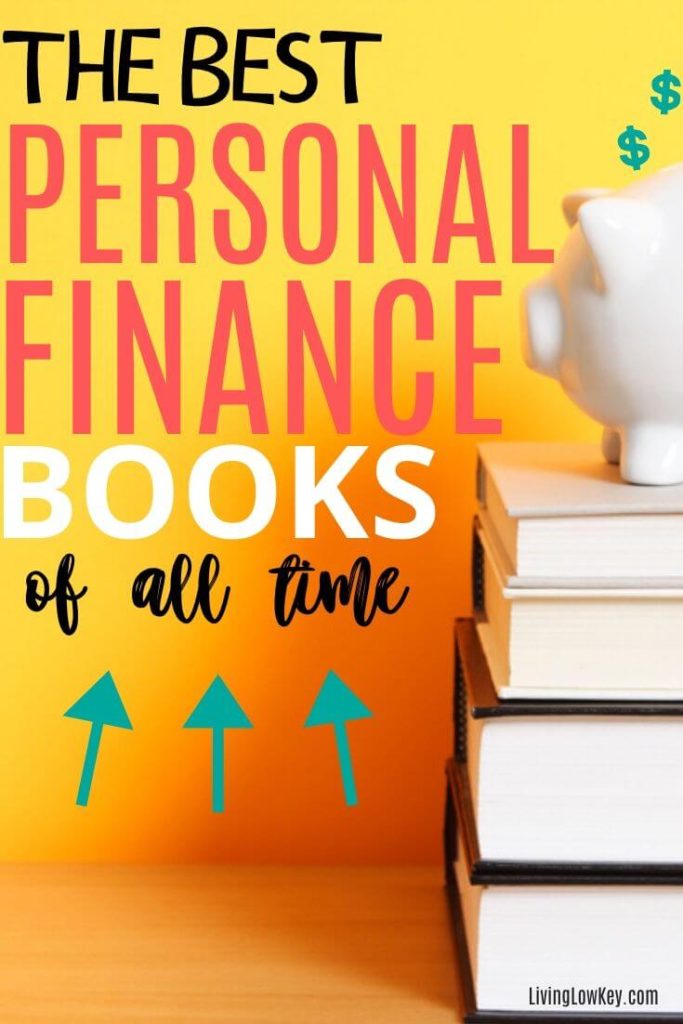 Grab Your FREE Budget Binder Today!
Start saving more money and pay off your debt with this FREE Budget Binder
Related articles:
< 10 Financial Goals Every Successful Women Will Adopt This Year
< 8 Signs Your Financial Health Could Be In Trouble And How To Fix It
< Stop Living Paycheck to Paycheck: Pay Off Debt and Start Saving Money