Teen boys are famous for being, well, teen boys! But we love them despite these traits. So, we want to give them the best regarding gifts.
We've compiled the top Christmas gifts for teen boys to help you get on the good side of the angst-riddled teen male in your life. Whether you have an athlete who digs being fit or a nerd-worm who prefers tech and science, this list will have something for everyone.
It's no secret that most teen boys like tech gear like the latest video game, a new phone, the latest watch, or the most recent headphones to listen to their music.
But finding other fun gift ideas is an easy task with our gift guides, whether you're shopping for a teenage boy, a preteen girl, or a teenage girl.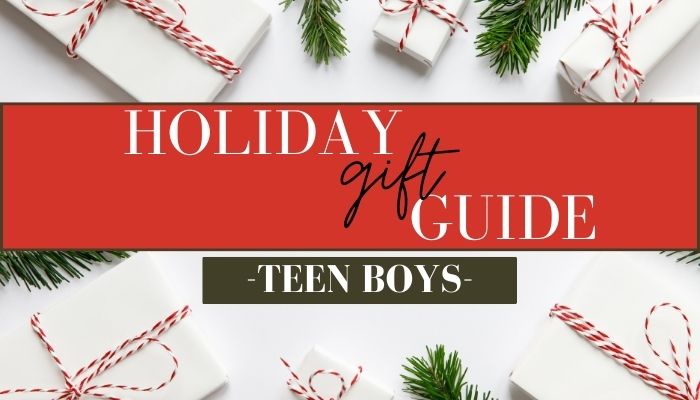 Gift Ideas for Young Teen Boys Between 13-15
Teen boys from 13 to 15 are the age group where they have yet to get into gifts that you would give an older teen to a young adult. But they've aged out of the more innocent gifts that appeal to younger boys. These items will make the perfect gift for boys of this age group.
Explore 3D Printing
Teen kids of all genders can have fun bringing their dreams to life with tools like a 3D pen. There are several affordable 3D pens to give teen boys for Christmas gifts.
These pens turn what your child draws into 3D art by heating and shaping colored filament strips to form different shapes and designs.
Some of the top 3D pens include Scrib3D, Mynt3D, PIKA3D, and 3Doodler Start+ Essentials. You can also find kits like the Mynt3D Pro 3D bundle, with pen, filaments, and DesignPad Mat Kit.
Indoor Mini Basketball Hoop
Athletic teen boys will surely enjoy shooting hoops in the house with this mini indoor basketball hoop.
This Temi indoor basketball hoop has four inflatable basketballs and an electronic scoreboard with two scoring modes. Automatic cheers during scores are sure to boost your teen's confidence.
A shatterproof background with a 60-degree maximum angle breakaway rim allows your teen to dunk without causing damage to the goal.
Gift a Convertible Magnetic Fidget Ball-Point Pen
Fidget gifts for teen boys are a great STEM opportunity for overactive kids. While older teens may age out of fidget spinners, other options exist.
The most practical gift is a fidget pen made up of magnetic pieces. This versatile fidget pen is a functional gel pen or stylus with two heads.
Your teenage boy can have unlimited control of his creativity with 12 steel balls and 13 magnetic rings. A gift box keeps all the pieces together, making it a great gift for teenage boys who tend to lose things.
Buy – Or Make – A Snack Pack Gift Set
It's no secret that teen boys love to eat. Suppose you have a snacker. Gift food by creating – or buying – a bundle of favorite snacks. This gift idea offers an endless array of ways to customize the ingredients to suit your teen's unique tastes.
Along with snacks, a mini fridge can be the best gift for teenage boys. You can get a portable mini fridge for the opportunity to take it along, but it's also the best gift for a dorm room for college teens.
Christmas Gifts for 16 to 18 Teenage Boys
Older teenagers like mature things like technology, games, and fashion. Hoodies, slides, jogging pants, and hats are common fashion items found in the wardrobe of nearly all teenage boys.
If you're out of gift-giving ideas, pick your teen's favorite hobbies and select an item of clothing with that logo or graphics. It's a great way to buy gifts for any teenage boy sports fan. Here are a few of the best gifts for teen boys growing into manhood.e teen can use in a professional manner later on in life to make money.
Give the Gift of a Musical Cap
Does your teen boy wear a beanie on their head, no matter the temperature outside? And do they have the signature headphones draped around their ears, jamming their favorite tunes?
If you answered yep, the FullLight Tech Bluetooth Beanie hat with built-in speakers can be a practical gift that your teen will enjoy. Bluetooth capabilities allow your teen to sync the audio from their phone directly to their hat without the hassle of external headphones.
You can get this music beanie in 10 colors to suit all style preferences. And with a 16 to 20-hour battery life, your teen boy can wear their hat for long periods between charges.
Help Your Teen Build Their Strength
Many teenage boys embrace their growing physiology by working out. While it can get smelly, at least you know your teen is getting exercise.
A set of anti-slip platforms can make pushups safer, more efficient, and easier to perform anywhere. Try a set like the Perfect Pushup Elite.
Or if you have a teen boy who likes to lift weights, you can go with a full workout bench. I love the STBO Adjustable workout bench for small spaces because it folds up for easy storage. But I'd recommend this 6 in 1 Olympic weight bench set if you want a full set with a bench and various weights.
This Iron Age pull-up bar is the perfect tool to help your teenage boy with pull-ups while temporarily setting up and storing away easily.
Upgrade Your Teenager's Sound System or Automotive Experience
If you have a teenage boy of driving age, buying items to upgrade their vehicle can be great gifts.
Some of the best gifts for teen guys include new speakers, subs, or stereo system sets that will make teens look cool and impress their friends with better music quality. If you install the system together, it becomes a great learning experience while spending time together.
Teens also like to impress their friends with color lights, cool decals and stickers (anything with hashtag life seems popular), and accents like decorative air fresheners with a signature scent, seat covers, and themed floor mats.
You can pair a steering wheel cover with matching floor mats and seat covers for an easy gift bundle.
Shop Around For Something of Originality
The teenage years are when a lot of teen boys try to find their identities and where they fit into the world. A common trait among the species of this age is disorganization and messiness. So, when you can't find good gift ideas for a teen boy, turning to original, unique gift ideas can be a smart choice. Some of the best gifts can be for their rooms or vehicles.
Charging Station for the Gamer in Your Life
Common items in a boy's toolbox of accessories include headphones – in the ear or over the ear – a phone, jewelry, and keys.
This unique wood stand offers a great way to organize your teen's tech in a package that will appeal to their sense of style. The rounded back is the perfect shape and size for a pair of headphones.
A slot at the bottom secures a cell phone during charging, while the roomy tray offers versatile storage for anything from pens to game controllers to tablets.
Does your teenage boy prefer more modern looks? Another great decor gift for teenage boys is this headphone stand with built-in chargers and LED lights with ten color modes for atmospheric mood lighting.
Surprise Your Teen Boy with a Gaming Chair
A great thing about giving a gaming chair as a Christmas gift for teen boys is that it's practical and functional for teen boys of all ages.
An ergonomic gaming chair like this multipurpose model can be an excellent gift for college students. It's one of the best gifts for teen boys living in a dorm room or wanting a dorm-like feel to their bedroom.
A classic pair of great gifts for teen boys is a gaming chair with a Nintendo Switch game. This bundle with the full Switch and Mario Kart offers a deal that would be a big hit with any gamer, especially those who like retro classics.
Remember the carrying case for a complete Christmas combination. I recommend a water-resistant case for younger teens like this cute Devaso case.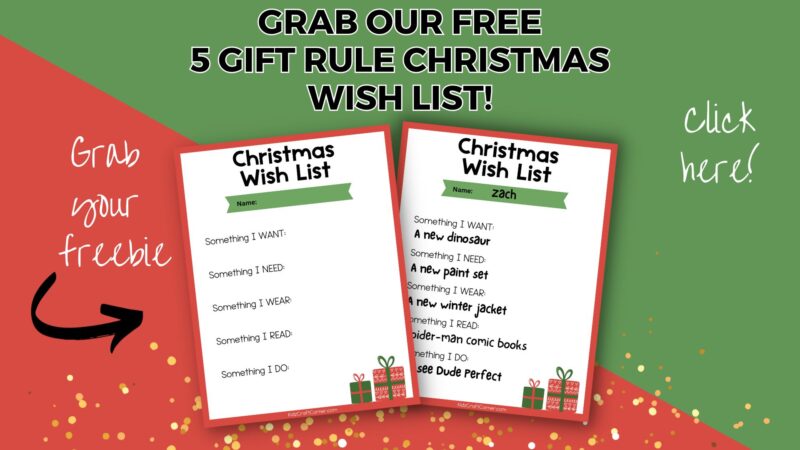 Be a Gift Master with These Best Gifts for Teenage Boys
When shopping for the best gifts for teenage family or friends, you can choose from a big category of stuff. Uncommon goods can be cool for a guy who likes to be different, like something that can teach a new hobby. Room decor can also be fun gifts for teenage boys, like a mini fridge, comfy blankets and pillows, or an inflatable lounger.
The best gifts for most teenage boys revolve around games, whether a card game like Pokemon or an electronic device like a Nintendo Switch. Some other best gifts for teenage boys can be tickets to a movie theater, a concert for their favorite artists, tickets to their favorite sports events, or gift cards to their favorite stores.
FAQ About Buying Gifts for Teen Boys
How Do I Shop for a Teen Boy?
Knowing your teen's interests and hobbies is the best way to get good gifts that will impress any teen boy. Consider functional items like cell phones and earbuds, fashion items like shoes and hoodies, or decorative like signs and seating.
What Should I Avoid When Shopping for Teen Boys?
When shopping for teen boys, try to find age-appropriate items. It's usually best to avoid things that are childish in nature. Unless requested, stay away from characters popular with younger crowds.
What are the Best Gifts for Teenage Boys?
The best gifts for teenage boys fall under the categories of technology, fashion, shoes, games, and food.
Related gift guides: