When people think about buying Christmas gifts for teen girls, they often feel panicked, like it's a test for which they didn't study.
Purchasing Christmas gifts for teen girls doesn't have to be a source of anxiety and fear. Teenage girls in this age group tend to like many of the same things. This guide will cover some of the best gifts for teenage girls to help you make a great impression this Christmas season.
This season, make your shopping experience fun by buying special gifts for teenage girls. This list is full of gifts that she'll love. Even better, these gifts will impress her friends and show that you know your teen on a deeper level.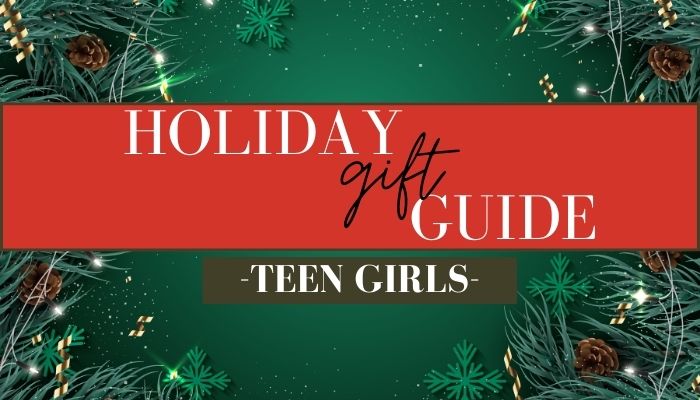 Best Gifts for Teenage Girls
Most teenage girls start their path to young adulthood by using beauty products, technology, fashion, social media, and room decor. Here are some of the best gifts for teenage girls in this category.
Makeup Sets Are a Major Success
Some of the best gifts for teenage girls fall into the beauty category. If you have a teen girl who loves getting gussied up, a makeup kit can be a great gift.
The size of the kit and what it includes should depend on your preferences for the teen's age and experience level. The Kavcent makeup kit has everything your teen would need to manage their beauty routine, including base, mascara, eyeliner, and many brushes.
Or, for a smaller makeup set with eyeshadows, lip glosses, brushes, pencils, and base foundations, try Kavcent's 9-piece set. This complete compact set by Pomcral includes 74 colors of all the essential makeup pieces, brushes, and a compact mirror.
Give the Gift of Beauty Products
Teenage girls spend a lot of time on their beauty routine, whether using a facial mask or going through their daily beauty routine.
The good news for you is that there are many different beauty routine gifts for teenage girls. A few of our favorite teenage girl beauty products include the Petite Maison self-care bundle– 13 skincare essentials in a classic retro package for at-home spa days – or the Laneige lip sleeping mask.
Another of our favorites is the Dew Care Skincare set, a trio of skin creams in travel-sized packaging. For a true home spa experience, grab this Lily Roy 18-piece gift set that includes bubble bath, shower gel, oils, scrubs, lotions, candles, bath salts, a journal, bath bombs, and more, all in a wicker basket.
This massive bundle of 17 face masks is good for all skin care needs, from cleaning pores to removing impurities or rejuvenating complexion.
Stock Up on Salon Basics
Other gifts for teenage girls that are sure to be a hit are hair care products. If you know what products your teen likes to use for her hair, you can stock up on easy gifts.
But teens also love things they can use, like hair straighteners – comb, brush, or flat iron – curling irons, hair dryers, diffusers, volumizers, rollers, and curlers.
Some of the best gifts in these categories include:
Teens also tend to misplace things, so having extra essentials is always a good idea. Try buying these bundles to keep on hand for emergencies or to get an early start on presents.
Buy Gifts for Updating Room Decor
Teenage girls love making their bedrooms into their private personal oasis. So bedroom decor makes great gifts for teenage girls.
Accent lighting can make a perfect gift for teenage girls to add personality to their private space. One option for the best gifts is string lights. Teens love accent lighting for their space, such as this 100-foot roll strip of music sync LED lights.
Or this 66-foot strand of white twinkle lights if you want a more whimsical setting. This string light set has 51 clear clips that hold photos illuminated by the twinkle lights. Or you can choose this Galaxy Projector to turn your teen's bedroom into a night sky.
Your teen girl might also like to decorate her room with a lit-up LED letter sign. This colorful Marquee letter features 16 color patterns controlled by a compact remote.
Teenage girls also start liking dedicated workspaces, like a desk or vanity. This versatile vanity desk can suit all your teen's needs, from a spacious workspace to a vintage-lit mirror, USB charging port, and multiple drawers for storage.
Don't have the space for a full vanity desk? This compact vanity mirror with lights can fit into any room and space while saving a ton of money.
Support Your Teen's Obsession with Body Modifications
Most parents of teenage girls have experience saying no to requests for permanent modifications, like tattoos and piercings.
If you're a concerned parent who gets tired of saying no, there are ways to seem like a cool parent while impressing your teenage girls.
You can grab this black ink Bic BodyMark for tattoo outlines or go with this full-color set of ten temporary tattoo markers with 56 stencils if you want to have the opportunity for more realistic tattoo designs.
This set of 20-piece temporary tattoo sleeves can let your girls show their personality with a different look every day – half the sleeves are black, and the other half are in full color.
Fake piercings can be great gifts for teenage girls, like this 14-piece faux nose ring set or this 24-piece fake piercings for lips, nose, labret, and eyebrows.
Any teen eager to explore color therapy will love this four-pack of colored hair dyes. And as a parent, you're sure to love that it's a temporary formula that washes out without causing damage to your teen's hair.
Choose an Instant Camera for Keepsakes
It's no secret that teenage girls love to take pictures. One of the best gifts for teenage girls can be a camera that produces instant photos.
Cameras that print pictures can double as a way to add room decor and are an extra layer of fun for spending time with friends.
This instant camera from KODAK is a top seller that produces instant pics on 2″x3″ sticky photo paper.
Another instant camera that often makes wish lists for teenage girls is the Fujifilm Instax Mini 11 on-demand print digital camera.
Accessories you can buy for teens to go along with an instant camera that produces photos include picture frames – custom or DIY – LED lights with clips, and scrapbooks. Or gift this cute wood plague to display photos with a best friend.
Inspire a Love of Art
If you have an artsy teenager, you have the perfect gifting opportunity. Art supplies are great gifts for teenage girls and are some of the best gifts when you're on a budget.
This 175-piece deluxe art kit has everything a budding artist would need to create their next masterpiece, from paints to oils to coloring pencils and all the supplies in between.
If you want to encourage relaxation and meditation through art, some of the easiest gifts for teenage girls include mandala stained glass art kits, clay jewelry dish-making kits, medieval paint-by-number photo, beginner crochet kits, wooden painting kits, and how-to sew mini animals.
Decorate with a Selection of Candles
Females of all ages understand that a lit candle can drastically change your environment and mood.
Because candles are so popular, introducing your teen to making their own money makes a great side hustle. A candle-making kit is a gift she'll love if your teenage girl has an interest in earning an income.
Here are a few candles that all teenage girls would love to have as part of their room decor.
Buy Your Teenager A Mini Fridge
Teenage girls like to be private creatures, going deep into hibernation in their room to the point that you may think they'll never emerge.
If you want to help your teen girl make her room into a special space that reflects her unique personality traits with all the crucial essentials, consider buying her a personal mini fridge.
You can choose a compact fridge that can hold a couple of drinks or snacks that fit onto a desk or dresser. Some of the best models I like are:
Impress Teenage Girls with Tech Gifts
Technology gifts for teenage girls are a guaranteed hit. Apple AirPods is one of the best tech gifts for teenage girls that she'll love if she's a music lover.
Teenage girls also like to have the opportunity to blast their tunes out loud. A Bluetooth speaker can be a great gift for a dorm room, or you can choose a portable Bluetooth speaker for music on the go. Some speakers can double as colored accent lighting.
If you have an aspiring social media influencer, impress them with a selfie ring light. Our favorite model can do 38 color modes set by a remote control. It has a 72″ tripod stand and phone holder for iPhone or Android. Pair it with the Unofficial TikTok cookbook to help them turn their fun account into a paid opportunity.
Need an easy stocking stuffer? A portable charger is on every teen's wish list – or it should be! No tech gifts for teenage girls that can go in the stocking include super soft socks, eye masks, a gift set of brushes and combs, and makeup sponges in different shapes.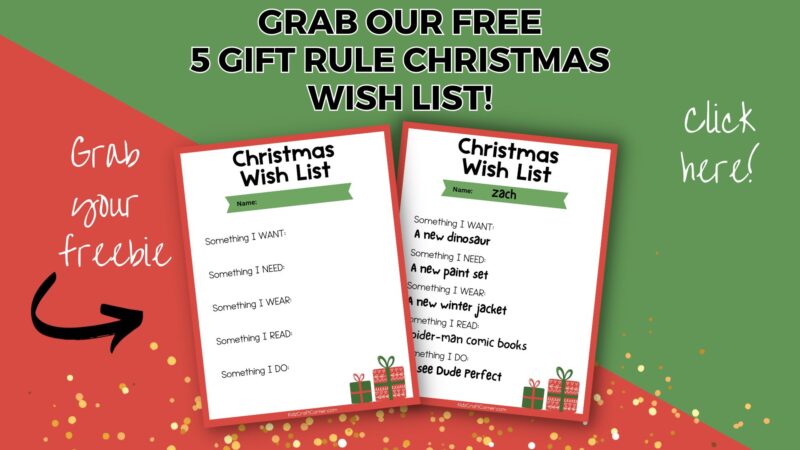 Get the Best Gifts for Teenage Girls This Christmas
If you want your family to call you the best gift giver this holiday season, ensure your teenage girl gets gifts she'll love. Use this gift guide to help you when shopping for teenage girls. When you can't find the ultimate gift to give teenage girls, opt for a personalized gift.
Need help picking gifts for boy teens or preteen girls? Check our other shopping guides for this year's best gifts for teenage boys and tween girls.
FAQ
What are Good Stocking Stuffers for Teenage Girls?
Some of the best gifts to add to stockings for teenage girls include hair accessories like claw clips and scrunchies, bath bombs, zodiac sign jewelry or clothing, LED lights and string lights, and super soft fuzzy socks.
What are Some Trending Gifts for Teenage Girls?
Trending gifts for teenage girls include Apple AirPods, cereal bowl candles, Butaby rectangle sunglasses, shea butter lotions and skin care, Peptide lip tints, LED lights, a portable charger, alphabeing inflatable lounger, skin care products, and makeup.
Related articles: