Shopping for a female can be tricky enough, but trying to get gifts for tween girls can be a real stress factor if you don't know what you are looking for. However, it doesn't have to be a headache in the making.
Coming up with a gift idea for tween girls can be simple and fast by using this buyer's guide. We've done all the research to find out the best gifts for tween girls. It also makes it easier to have one myself! Our picks range from clothes, books, movies, and much more.
With this guide, you can find something for every tween girl. So don't worry if you're a little lost on what to get her; we've got your back! We have curated gift ideas for tween girls that will make her jump with joy when she opens her gift.
Choose any of the gift ideas on this list to please any girl in the age group of nine to twelve with the perfect gift.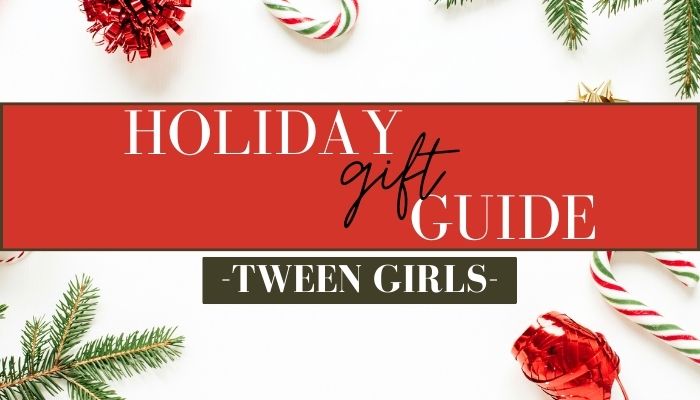 Best Gifts for Tween Girls
If you're here because you're searching for the best gift for the eventful age group of tweens, be sure to save this page. The tween stage expands several years, meaning you'll need multiple gifts for tween girls before they advance to the teen years.
Your tween's interests can vary by age, but in this stage of life, girls can change their minds by the hour, let alone the year. And no two kids are the same in their interests, which is why gift guides make an excellent resource to keep handy.
Gift Ideas in the Crafts Category
If you're lucky enough to have crafty tweens, there are plenty of gift ideas that will excite kids in the tween years.
Tweens Love Slime
As squeamish as kids can be, for some reason, nearly every tween loves to play with slime. A guaranteed hit gift for tweens is a slime-making kit. And because these gifts are so popular, it's no surprise that there are different versions.
These kits include everything your tween needs to craft the icky, messy (when making) slime. Some of our favorite slime-making kits include:
Inspire a Love of Crocheting
It's never too early to inspire your kids to learn a new craft, especially if it's something useful. Crocheting is a great hobby to teach a tween girl, as they can use the skills to create their own fashions, fun decor, homemade gifts to use for a birthday party, or sell for an easy way to make money as a teenager.
Here are a few of my favorite age-appropriate crochet gift bundles.
If crocheting isn't your tween's thing, there are also crafts like knitting and sewing. Your tween can use this loom kit to weave colorful potholders. Or if your tween wants to practice sewing, try this Klutz mini animal kit, these mini treat buddies, the Craftorama animal sewing kit, or this fun Ochido 600+ piece designer kit for creating Barbie doll fashions.
Give Your Tween the Love of Art
The early pre-teen years are the perfect time to inspire a love of expressing their thoughts and feelings through art.
Great gifts for this stage include art kits, journaling, coloring books, paints, book writing, and fashion design. But there are also art craft kits like making jewelry, rock painting, clay and pottery, tie dye kits, flower pot painting, and stained glass.
Some of my top picks for art gifts are:
Interactive Gifts for Tween Girls
Tweens are at that special age where they still have an interest in toys, but they're starting to prefer less childish themes. Interactive toys are a prime pick for tween girls.
Pop Its are Plenty of Fun
A lot of tweens in today's world experience sensory overload and find it hard to sit still. Fidget spinners started the trend of busy activities to free up the mind for normal interactions.
Since then, toy manufacturers are constantly developing interactive toys to reduce your child's fidgeting.
If your child has issues with sitting still and focusing, you might have the perfect opportunity for affordable and simple gifts. Some of the best gifts for tween girls are pop-it toys. A few of our favorite designs include:
Explore the Creativity Behind 3D
One of the best gifts for tweens this year has to do with the technology of 3D printing. Good news is that you can encourage your child to let their imaginations run wild without breaking the bank.
There are multiple tech gifts that use plastic filaments to bring your tween's drawings to life in 3D. Some of the top 3D printing pens for kids ages are –
Each of these sets comes with the 3D printable pen, multiple strands of different colored filament refills, and guides to help you create your crafts.
Indulge Your Child's Joy of Gaming
Tweens are at the perfect age to get into games. You can go old school with card games like:
There are also board games designed with these ages in mind:
If your child likes to play video games, a Nintendo Switch can be a great tween gift idea. This portable gaming device can go where your kid goes. And it allows kids to be physically active while playing their games – if you get the full version and not the Nintendo Switch Lite. Another benefit is that these gaming systems last for years and grow with your children's age and interests.
Warning: you may end up wanting your own video game console once you experience the fun!
Physical Activity Gifts for Tweens
Most tween girls have more energy than they can burn off. Which is why it's great to think of gifts that require physical exertion.
If your tween is an active athlete, you can surprise them with upgraded gear for their chosen sport, whether it's tumbling mats or new bats and gloves. Tweens also rarely say no to a bicycle unless they prefer a scooter or skateboard.
Try a Trampoline
Trampolines are one of the most popular gifts on kid's lists, regardless of age. But tweens are especially excited to get the gift of jumping.
If you're limited on space, you can go with a small, individual bouncer, like the Bcan Foldable Mini Trampoline. These trampolines are good for growing with your kid and providing physical activity.
Or you can go with a bigger model like the JoyBerri for an 8ft to 12 ft trampoline with net, color lights, and optional water sprinkle for multiple kids. Moon bounce shoes can be a fun alternative.
Start with a Set of Skates
A favorite physical activity for tweens and people of all ages is skating. You can get a pair of roller skates if your tween wants the retro feel. Or they can go with a modern roller skate set.
Skates are a great gift for tweens that can continue to be a good gift as a young adult. It's even an activity that can be a fun way to spend time with the whole family.
So, while you're grabbing a pair of skates for your tween, you might want to consider putting a pair of adult-sized skates on your own wish list.
Start by exploring these popular sets –
Is your tween not a fan of having wheels on her feet? Consider an electric scooter instead. Your tween still gets the fun of moving around on wheels. But there's less risk of injury and broken bones for clumsy kids.
Tweens Love Fashion and Beauty
Tweens are that age when girls start to care about their appearance. Many girls dabble with makeup and cutesy fashions. Whether it's nail polish like this nail art kit by Battop, temporary tattoo body art pen, or a shimmery bold eyeshadow palette, your tween is sure to shine.
These are some of the best beauty and fashion products for girl tweens in middle school.
Establish Early Skin Care Routines
The preteen years are when puberty hits, leading to issues like acne and body odor. One of the best things you can do for your preteen girl during this stage is help them establish healthy lifestyle habits.
Face masks are a great gift for girls of this age. Because younger girls have sensitive skin, you'll want to look for products that are natural and safe. You can start with I DEW CARE mini scoops trio or the Freeman Facial Love to Mask variety pack for detoxification. Glam Up sheet masks are another great skincare product for tweens.
Most parents of tweens aren't ready to let them jump into the full grown-up side of beauty products like eyeliner and lipstick. Lip gloss and lip balm make excellent alternatives to let your pre-tween feel grown up without the use of adult products.
Lip beauty products are also a great choice of crafts for preteens to make for themselves for fun. My favorite sets include –
Or you can buy lip gloss kits with a collection of products as a set like these.
Tween Girls Love Fashion Accessories
The fun age group of 9 to 12 is often when kids start to create habits that follow them through life, like an obsession with shoes and handbags.
Maybe that's because we develop those habits through adorable items like this Make It Real – Fashion Purse with Patches. Other purses and shoes a preteen girl might like include:
Tweens also start experimenting with different hairstyles now. Making it a great opportunity for hair accessories. How cute is this DIY Scrunchie Kit that makes six accessories?
If your tween expresses an interest in coloring her hair, but you're not ready for the permanent solution of hair dye, hair chalk is a fun and temporary alternative. Try dustless hair chalk or washable chalk.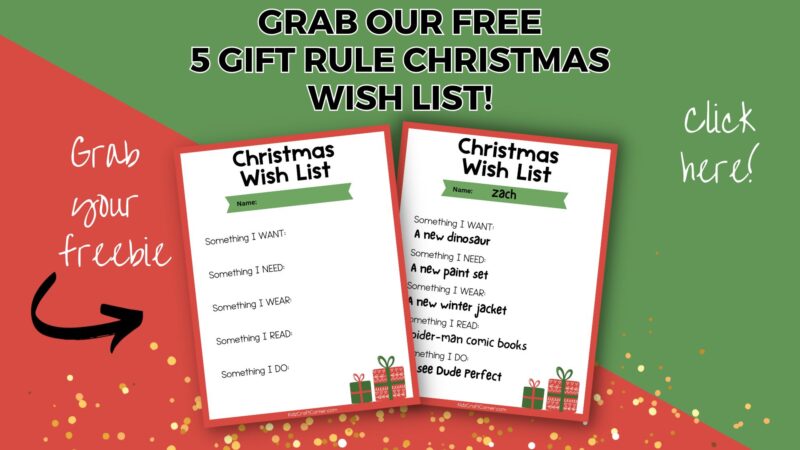 Make Your Gift-Giving Easy and Successful for Your Tween Girl
If you want to impress the tween girl in your life, you want to get it right when you're giving gifts. No matter how picky the preteen girl is in your life, you are sure to get a smile by picking one of these best gifts for tween girls.
Best of all, we've written this guide with budgeting in mind, so most gifts won't break the bank!
Related articles: