This is a sponsored post by RVShare.com. All opinions are my own.
I'm sure when you bought your RV, you had dreams of weekend getaways with the family exploring the great outdoors. You probably had plans to be in that RV every second you had.
Then life set in, and your RV spends more time sitting in the driveway or in storage than it does, helping you realize your camping dreams.
Did you know 90% of RVs are used less than 30 days per year? That means the other 335 days of the year it's just sitting in your driveway costing you money.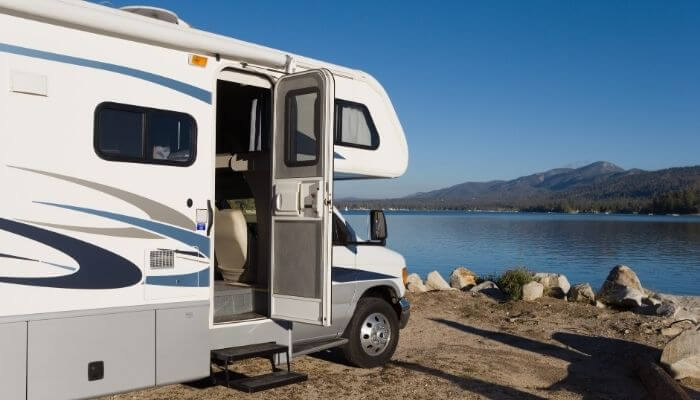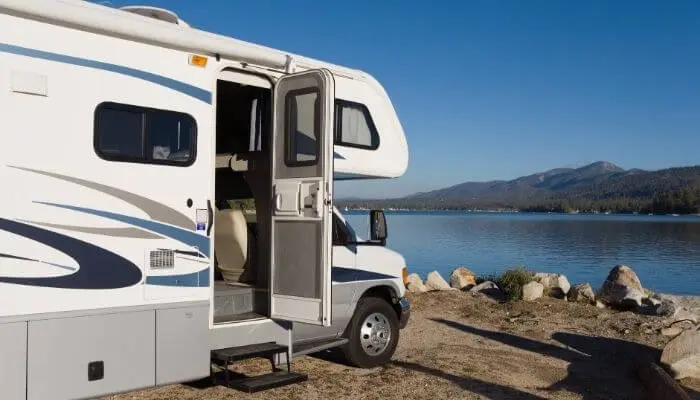 What if I told you there was a way to actually make money off renting your RV? I'm not talking about a couple of bucks here and there. I'm talking about thousands of dollars per month!!
If you have a travel trailer or RV sitting in your driveway, you could be using it to make money right now! That's right, you can rent your RV, using a site called RVshare.com, to people looking to enjoy the camping, experience and they're willing to pay you for it!
It doesn't matter if you have a pop-up camper, a travel trailer, or a 40-foot long toy hauler. If you list it, people will likely want to rent it from you! That's easy cash money in your pocket.
What Is RVshare And Can I Rent My RV?
RVshare is the first and largest peer-to-peer RV rental marketplace available. With thousands of RV rental options, they truly have something special going.
The idea for this great RV rental platform was sparked after the founder, and his wife returned from a cross-country trip in their RV. They didn't want to see their RV sit in their driveway and go unused.
They knew there was a lot of potential to make money and share their love of RVing by renting out their RV. There just wasn't a platform to list an RV for rent and market it to potentials renters.
They saw a market that needed the right platform to connect renters and owners.
That's how RVshare.com got its start!
RVshare.com offers a wide variety of RV rentals ranging from Class A, B, and C motorhomes to travel trailers and toy haulers, so there is something for everyone. No matter what type of Motorhome or Travel Trailer you have, someone out there that will be willing to rent it.
The best part about all of this is that RVshare.com is a totally free platform to join and use! That's right, you can list your RV for FREE on RVshare.com!
Click Here To Learn More About RVshare!
How To Rent Out Your RV With RVshare?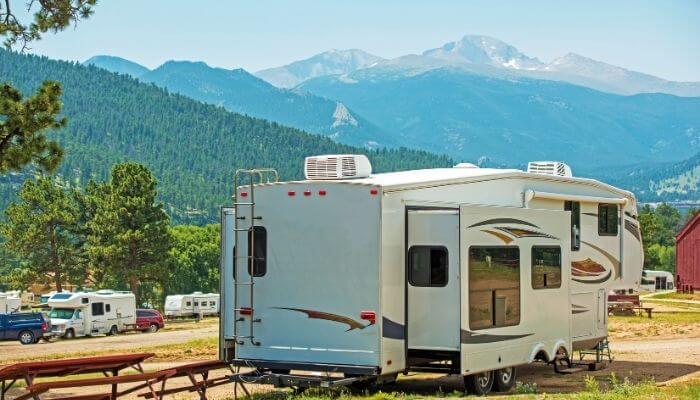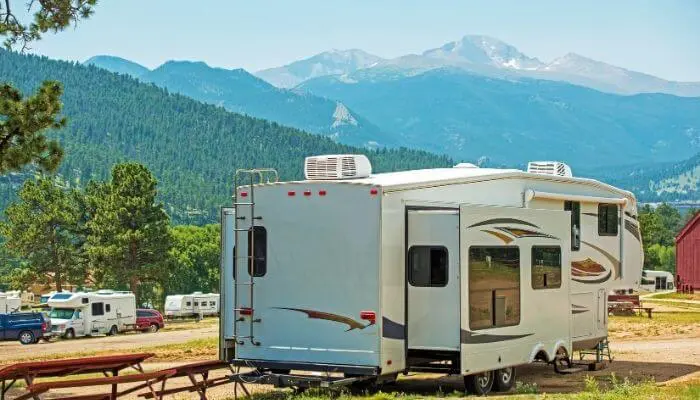 If you're ready to start earning income by renting your RV, you're in the right place. Let's walk you through how to get your RV on the market so you can start making money!
To get started with RVshare, you'll want to head here to create a free account.
In order to create an account, you'll need a little bit of information.
Here's what you'll need to get started:
RV Type
RV Make/Model
RV Year
Your Contact Information
Just a few simple blocks to fill in, and your account is up and running.
Once you get into your account, you can start editing your profile.
How to create an good RVshare profile
This profile is what potential renters are going to use to decide if they want to rent your RV, so make sure it looks good.
If you are wanting to rent out your rv quickly follow these tips!
Take good pictures – Ensure good lighting and that you capture the best features of your RV's interior and exterior.
Write a great description – Cover the basics of your RV (sleeping capacity, length, weight, amenities) and any extra details you think a renter might be interested in. Think of when you were buying your RV and what sold you on buying the one you did!
Be honest about everything – Nobody wants to show up to a surprise, so an accurate description and photos go a long way.
Setting up a great profile will lead to more rental requests and more money in your pocket!
After your profile is complete, you have a dashboard where you can review all rental requests.
How To Make Money Renting Your RV?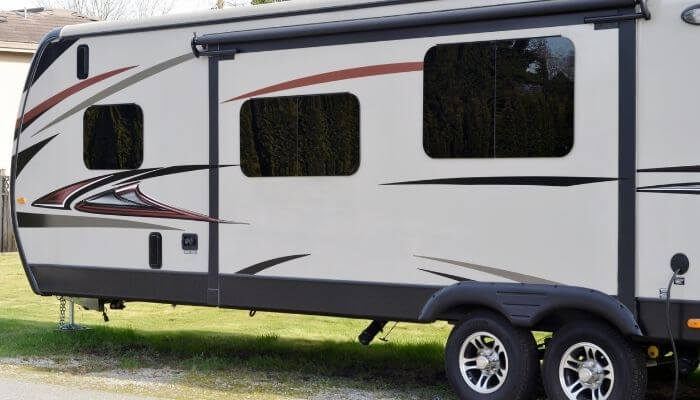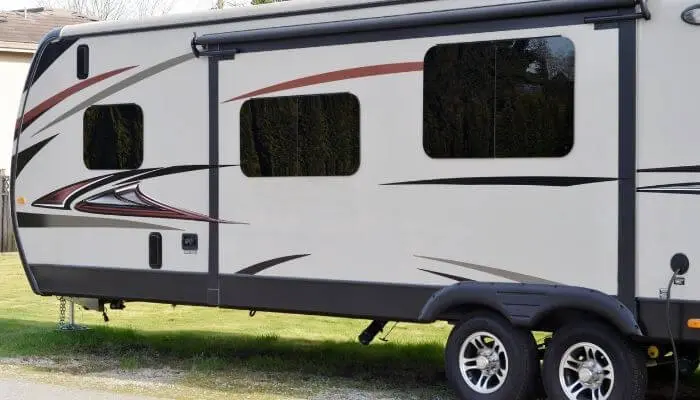 This is the big question that everyone has. I mean, let's be serious. That's why you're here after all.
You want to know how to make money renting your RV and how much money you can make.
The amount of money you make from renting your RV through RVshare.com really depends on how active you are in renting it. You could make a couple of thousand dollars renting it out every few months, or you could make over $40,000 per year renting it more frequently!!
When it comes to setting a rental price for your RV, you'll get to use RVshare's rental estimator.
Factors that affect how much money you can charge for renting your RV include:
What size, type, and model of RV you have
What year your RV is
How many people it sleeps
Whether or not you allow pets
If you're willing to deliver it or not
All of those play a factor in how much money you make from renting your RV.
If you own an RV, you understand there are costs associated with it. Insurance, maintenance, and getting all the supplies and support equipment can make RVing an expensive hobby.
Renting out your RV for a couple of weeks a year can help cover the yearly cost of owning it! Not only will it help cover the cost of ownership, but it will also help you pay it off quickly!
Renting your RV for extra money can be a great way to help you crush your debt and reach major financial goals.
How Much Money Will Your RV Make You?? Find Out Here!
How do I get paid for renting my RV?
Payouts for booked rentals come through RVshare's secure payment platform and are released on the first business day after the start of the reservation.
Can I really make a lot of money renting my camper?
Absolutely! The range of money you can make as an RV renter can be anywhere from a couple of thousand dollars per year to $30,000 or more!! Some people have multiple RVs for rent and are making a full-time income off their rentals.
How does RVshare make money when I rent out my RV?
Let's be honest, it's not free to manage a great rental platform like RVshare.com. In order to keep the lights on, they do collect a 15% commission from each rental.
This is sort of like a finders fee for giving you access to their rental platform, advertising your RV rental, payment processing, and the support for each rental.
Who Can Rent Your RV?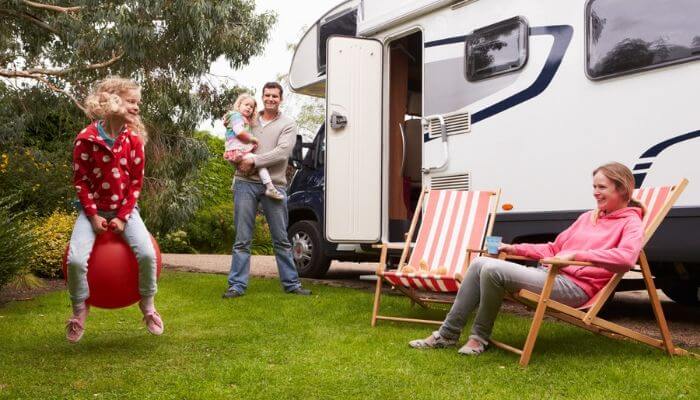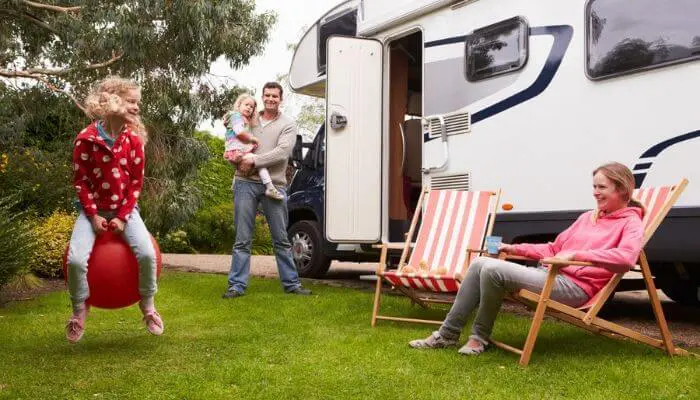 I know this can be a little concerning, the idea of someone else being in your RV. The good news is that you have total control over who rents your RV!
You get to choose who you let rent your RV so you can feel comfortable it's in good hands. Each renter will send you a quick message of who they are and when they want to rent your RV.
You can ask questions and view their profile to see if it's a good fit for you.
Not only do you get to be selective with who you rent your RV to, but RVshare.com provides you with insurance for each rental.
RVshare insurance (protection for renting my RV)
You made a big investment by purchasing your RV and I'm sure you don't want anything to happen to it. Neither does RVshare, so they back every rental with an insurance policy that helps ensure you're covered in the event something does happen.
When you rent out your RV or travel trailer, you have the option to activate RVshares Rental Insurance and the renters cover the cost.
Here's what it covers:
$1M excess liability coverage for the RV owner
State Statutory Limits of Liability for the renter for the rental of a motorhome
$1,500 comprehensive and collision deductible on a per-occurrence basis
RVshare.com Rental Insurance is underwritten by an A-rated insurance company that has over 50 years of experience in providing RV insurance. It's available to protect your RV and the renters.
As an added layer of protection, there is a security deposit on each rental.
This security deposit is an extra layer of protection. If a customer causes any damage or doesn't empty the tanks, you take a fee out of the security deposit.
That's why I mentioned doing a thorough return inspection earlier!
You just secured your first renter, now what?
Once you secure a rental request, there are a few small things you need to do. First, you need to be ready to meet the renters on the day of pickup and give them a quick rundown of how the RV works.
Meeting the renter for the first time for their RV walk-through could be 30 min for an experienced camper or an hour for a newbie. It all comes down to making sure they know what they're doing, so you feel comfortable letting them take it.
If you have a travel trailer, I would even help them hook it up to the tow vehicle to make sure they know how to do it.
On the day of return, it's your job to conduct a walk-through of the RV and inspect for damage, unclean living spaces, or tanks that weren't emptied. Be thorough in your inspection.
If all checks out, that's all you need, and everyone can go about their day. If things aren't all good, discuss it with the renter and then subtract any additional costs from their security deposit.
We'll get into more on that later.
What if I still want to use my RV?
Inevitably, that you're still going to want to use your RV. After all, you did buy it to spend time in it!
You're still able to use your RV whenever you would like. All you have to do is ensure there are no rentals at the times you want to use it. You can do this by blocking off the calendar. It's pretty simple.
What If There Are Troubles During The Rental
Having insurance to cover any damage to your RV is great, but what about those instances where a renter has a tire blowout or runs out of propane?
Don't worry!
RVshare has you covered with their 24/7 Roadside Assistance Program. They won't leave your renters stranded, and you can feel confident your RV is in good hands.
Here's what Roadside Assistance covers:
Towing
Tire Changes
Battery Service
Emergency Supply Service
Lockout Service
Rest easy knowing that RVshare has your best interest in mind when you rent your RV through them.
Now you know what RVshare is and how it can make you a TON OF MONEY!! It's a unique way for RV owners to take advantage of time not spent in their RV.
I know I can't wait to get our travel trailer listed so we can start making money!
>>Don't Wait Any Longer Give RVshare A Try Today
Frequently Asked Questions
Who can rent my RV?
You get full control over who you let rent your RV. You can set filters if you do not allow pets or smoking to ensure you only get renters that fit your requirements.
You get to choose who rents your RV by simply clicking yes or no on a rental request. That way you can ensure the people renting your RV will take just as good of care of it as you would!
Is It Cheaper To Rent An Rv Or Stay In An Hotel?
Honestly, it depends on what type of hotel you typically stay at and the size of the RV, camper, or motorhome you would be renting. Most campers and RV's, depending on the quality, run $100 a night depending on how many people they sleep.
Is my RV safe when it's being rented?
Yes. Every rental through RVshare.com is protected by Rental Insurance and Roadside Assistance. Not to mention, the renters are still required to carry their own insurance. It's safe to say your RV will be protected.
How will I know how to use the rental platform?
RVshare has all of the support and training you will need to learn how to use their rental platform and be successful. They have a step-by-step guide that helps you from the moment you sign up to securing your first rental.
Plus, they have a dedicated customer support team to walk you through the process should you need assistance.
They want to help you make as much money as possible by renting your RV!
I see a service fee, what is it?
The service fee is there to ensure that the outcome of them using roadside assistance, should they need it, is a positive one. RVshare wants to ensure the renters have the best experience possible even when something unexpected occurs. The Service Fee makes that possible.
The Service Fee is calculated as a percentage of the total amount of the reservation, not counting taxes and refundable fees. Because it's based on the rental price, the amount of the fee varies for each rental. It is charged to the renter's card once the payment for the rental processes.
RVshare vs Outdoorsy
You really can't go wrong with either trusted RV platform. I would recommend doing your out digging to see which platform outranks the other.
Do I have to worry about taxes?
Yes! You should consult a tax professional to determine what amount of taxes you should collect on your rentals and how to handle your new income.
If you make over $20,000 and complete over 200 rentals in a year, you'll receive a 1099 from RVshare.com to help with that.
Final Thoughts
If you have an RV, camper, or motorhome and are looking for some extra cash, renting it out is a great option. Have you rented out your RV before? If so, let us know how it went in the comments below.
Related articles: