Are you good at typing? If so, a job that involves typing could be the best thing for you, as it is a skill in itself and is highly sought after!
In this article, we are going to look at the various ways that you can earn money online by typing.
Let's get started: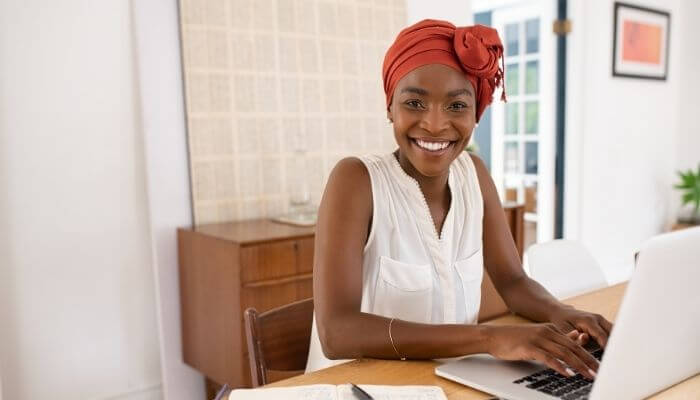 What Type Of Typing Jobs Are Available?
There are a few different types of typing jobs available, which we will look at now:
Transcription jobs
A transcriptionist is someone who will listen to voice recordings and convert the audio into text. The requirements for these kinds of roles are typically good grammar, spelling, and fast typing speed (this will usually be shown as 'wpm').
Transcribe audio files
There are different types of audio files that you may be asked to transcribe, and some will be more difficult than others to do.
It could be things like interviews, meetings, notes, etc. You could transcribe while someone is talking live.
How Do I Get Hired For A Typing Job Online?
Luckily, there are lots of typing jobs out there that you can apply for, but it's always good to know what they are looking for so that you can put your best foot forward.
Do I need a degree to earn money from typing?
You don't need a degree to earn money from typing. As long as you are a fast typist who is very accurate, then you should be good to get a job.
There will be certain typing jobs that pay better than others, such as medical typists, so this is where further education can come in handy for higher-paid roles.
Can You Get Paid To Type Fast?
It sounds obvious, but if you are a fast typist, you will probably get paid more – for the simple fact that you will be able to get more done.
There will be some companies looking for people with a specific typing speed, so the faster you can type the better – as long as it's accurate.
How can I learn to type faster?
Even if you are already a fast typer, there are some ways that you can improve your typing speed.
You can go for a formal qualification or do some of the following:
Practice! As with anything, the more you practice well, the better you should become
Take a typing course
Take typing test and try to improve each time
Look at your technique and see if it can be improved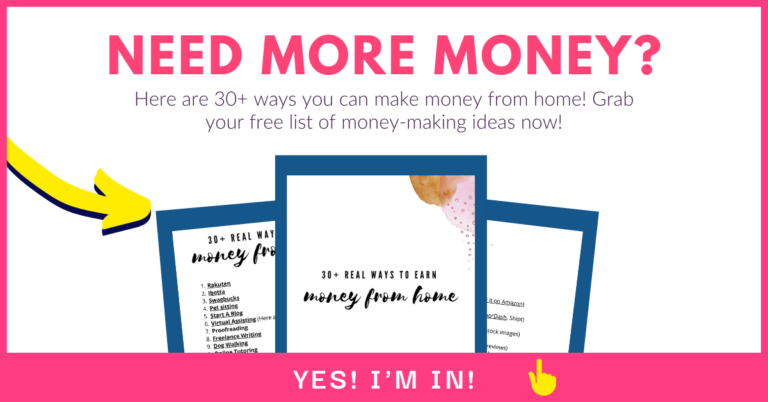 Related articles:
What Type Of Equipment Do I Need To Earn Money Typing?
A computer
You may find that your normal laptop or computer is perfectly fine for your typing job, but you may prefer to upgrade or invest in an additional monitor if you find it helpful. If you are looking for an inexpensive computer to get started, I love our Acer laptop.
A good pair of headphones
Many typing jobs involve typing out what someone is saying, and this can be difficult to do when they are speaking quickly, or multiple people speaking at once. This is where a good pair of headphones will make all the difference.
Internet connection
A good internet connection is the best thing ever, don't you think? We are quite impatient these days and want our internet really fast, but this will help you out a lot when you are working.
If you need to type quickly, you don't want to have to wait for your computer to catch up, which may also be a requirement for jobs you apply for.
A quiet work area
It may sound silly, but if you have a quiet work area, this will make a big difference to your work, and some companies actually request that you have a quiet place to work as part of the job spec.
How Much Can I Get Paid To Type Online?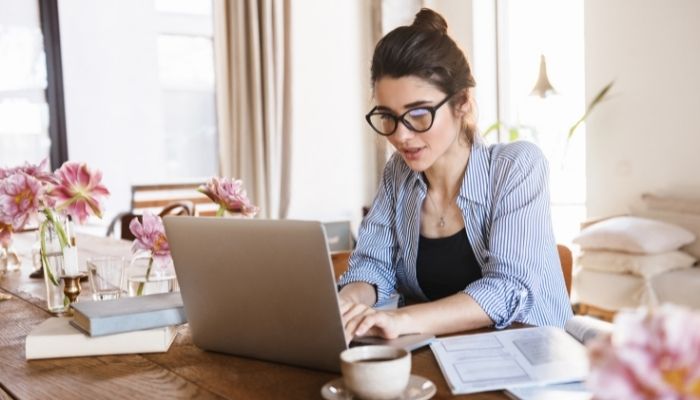 The amount you can get paid depends on the type of work you will be doing, and who you will be doing it for.
You can expect to get paid around $0.40 – $1 per minute of audio on average. There are certain areas where you can get paid a higher rate such, as medical typing, as mentioned.
30+ Companies To Earn Money From Typing
1. Freelancer.com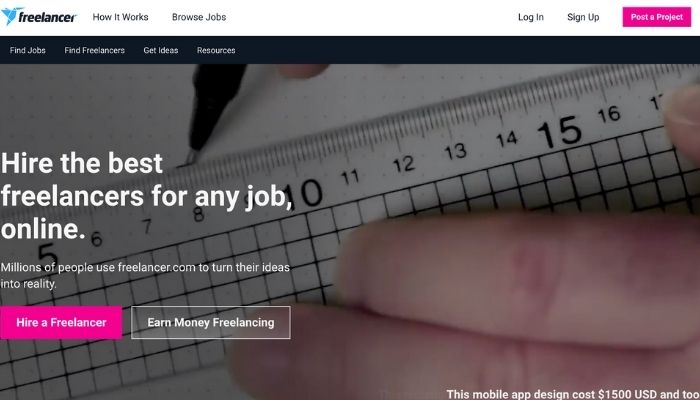 Freelancer is one of the most popular websites out there for freelancers, as there are always a lot of jobs available on the site.
The pay will vary depending on which type of role you go for on there, but on average, you can expect to get around $23/hour for transcription jobs and around $40/hour for transcription roles.
2. Aberdeen
The primary jobs that you can get on Aberdeen are ones where you can type out captions for TV.
You will even get paid to do this live, which means that the pay can be slightly higher than the other sites on this list, but they are stricter on what they require from you as it will be going out to a live audience.
3. Daily Transcription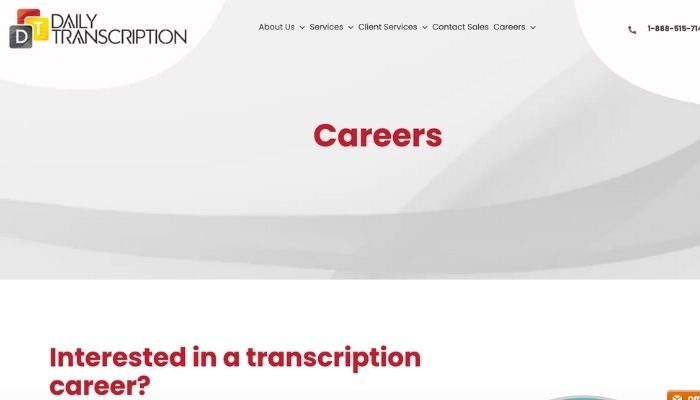 You can also get paid to type up subtitles for videos or transcribe audio files – although these will usually be from English into another language.
As you will need to be able to speak more than one language, you will get paid a higher than average rate at Daily Transcription – usually around $0.75 per audio minute.
4. CyberDictate
To work at CyberDictate, you will need to have experience in a legal role – they ask for a minimum of 3 years working at a law firm over the last 5-7 years.
CyberDictate offers legal transcription jobs, where you can transcribe correspondence, case notes, reports, speeches, and more.
5. SigTrack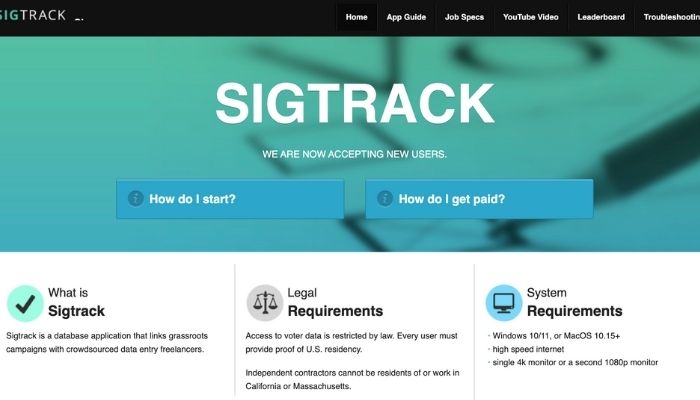 The type of work you can get through SigTrack is data entry for voter registration. Due to the nature of the role, the work will be seasonal, and you can expect to get work in the lead-up and during elections.
6. CastingWords
At CastingWords you will typically be doing audio transcription work, and you may be asked to complete a transcription test before working for them.
The pay is over $1 per audio minute, and you will be paid via PayPal.
Related article: How To Make Money With Pinterest (Earn $1000+ A Month)
7. Southwestern Fundraising
Southwestern Fundraising is a company that does fundraising for schools and kids, and they raise money by magazine subscriptions, where people have to fill out a form.
They need workers to type out the information on the forms into their database, and this is where you can come in!
8. DionData Solutions
If you are looking for something more along the lines of data entry work, then DionData Solutions is a good company to look at.
At DionData Solutions, you will be doing work such as typing up documents that are scanned over to you. The pay is per document, so it pays to be fast!
9. GoTranscript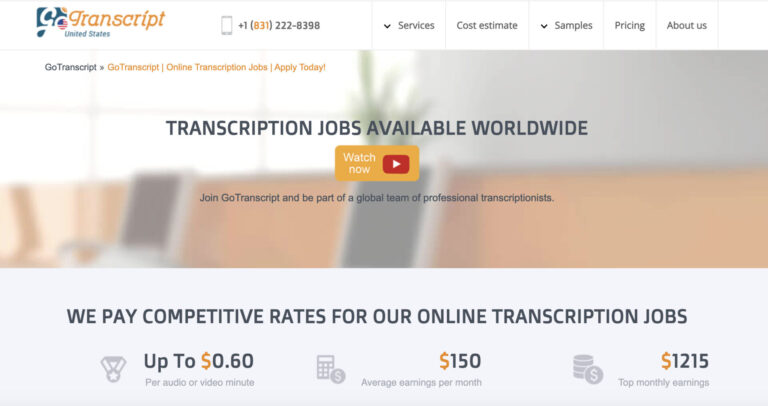 If you are in the UK, you will want to look at a site like GoTranscript as it is a UK site, but it is available worldwide.
The pay is $0.60 per audio minute or video minute, with the average earnings being around $150 per month.
You will have to complete a test that will try to replicate the types of tasks you would get when working with them.
10. AccuTran Global
The main type of work you will get at AccuTran Global is transcription, although they do other services, such as editing.
You will need to pass a test to get accepted into AccuTran Global, but once you are there, you can earn around $40-$50 an hour for transcription work.
11. Clickworker
Clickworker is a site that offers lots of different, smaller jobs – which is great if you want to get a lot of work done quickly with a bit more flexibility.
Because of this, there are many types of typing jobs that are available there such as editing, data entry, transcription, and more.
12. Babbletype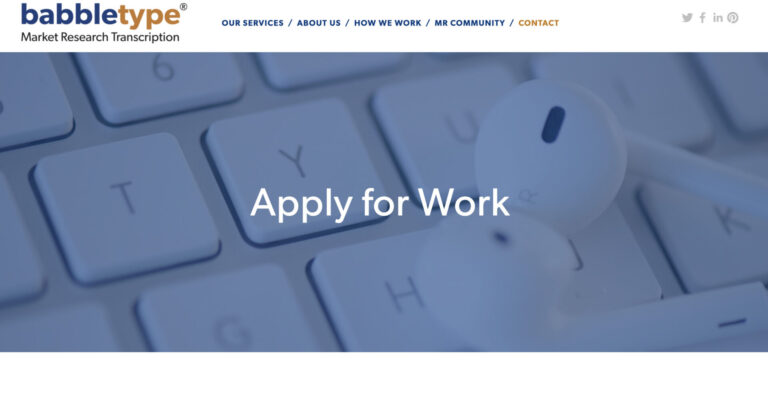 If you are looking for a typing job from home, then Babbletype is one of your best bets. They offer work-from-home positions, and you don't even need to have any experience. Winner!
You will, however, need to pass a test, an interview, and an assessment, which sounds like a lot, but they obviously need to check that you are capable of doing the role before hiring you.
13. Amazon Mechanical Turk
You may have heard of Amazon Mechanical Turk by another name – mTurk, which is what it's most commonly known as.
It's a site where there are multiple small tasks available, so if you're looking to do something little and often, then mTurk is a good place to start.
14. Hollywood transcriptions
You should be able to guess which industry you'd be working in with this company! Hollywood Transcriptions works in the entertainment industry, and the types of roles available include transcription, audio typing, and captioning.
15. Kolotibablo
Kolotibablo is a website where you can get paid to type captchas. Typing captchas aren't going to be the most lucrative job on this list, but it's something that you should go for if you are looking for something quick and easy.
The pay is typically $1 for every 1,000 captcha images (we weren't kidding with the lower pay!), but the more you do, the more you can earn. So, get started!
Grab Your FREE Budget Binder Today!
Start saving more money and pay off your debt with this FREE Budget Binder
16. Quick Transcription Service
A few different typing jobs are available on Quick Transcription Service, such as transcription, typing, captioning, and translation.
To sign up with Quick Transcription Service, you will need to select which type of role you would like (e.g., transcription) and then fill out the relevant form. They ask for your basic information, plus your experience, your available working days, and your rate per hour.
17. Verbal Ink
Verbal Ink (now known as Ubiqus On-Demand) is where you can find typing work in the forms of transcription, translation, or audiovisual (e.g., closed captions, subtitles).
You can work from home with Verbal Ink, and the work is on a part-time basis.
18. Speak Write
SpeakWrite is always looking to hire the best people to join their team as a transcriptionist. However, they do ask that you have legal experience and are fluent in Spanish.
You will need to have a writing speed of at least 60wpm and 90% accuracy (which is very high!). They say that the average earnings are $450 per month, but you can also make much more than that.
19. Xerox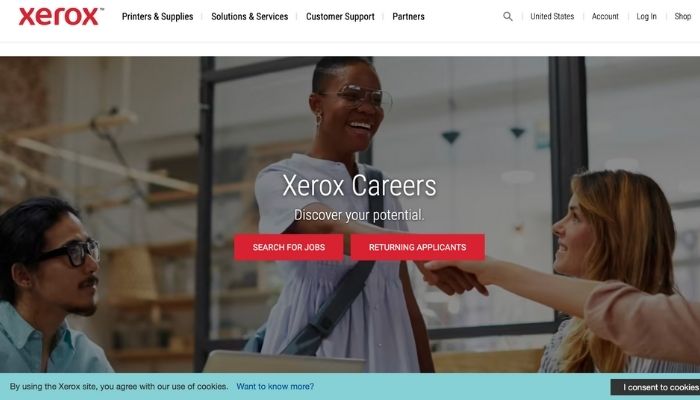 There are many home-based jobs available on Xerox, and the sort of work you will find on there for typing will likely be data entry work.
The amount of money you can earn and the exact work you will be doing will depend on the specific role, so it's worth looking at the different job listings.
20. Scribie
Scribie is one of the most popular transcription sites out there – they have a lot of work available and pay a decent rate of between $5 – $25 per audio hour, plus bonuses.
The difference between the work here and on other sites is that an automated transcript is generated, which you can amend, instead of writing it all out (this will obviously save a lot of time!).
21. DataPlus+
DataPlus+ is a website where you can sign up to offer data entry services (if you are based in the United States).
They are quite strict on who they hire because the type of work you would get here is usually for governments or very confidential work. Don't let that stop you from applying, though!
22. OneSpace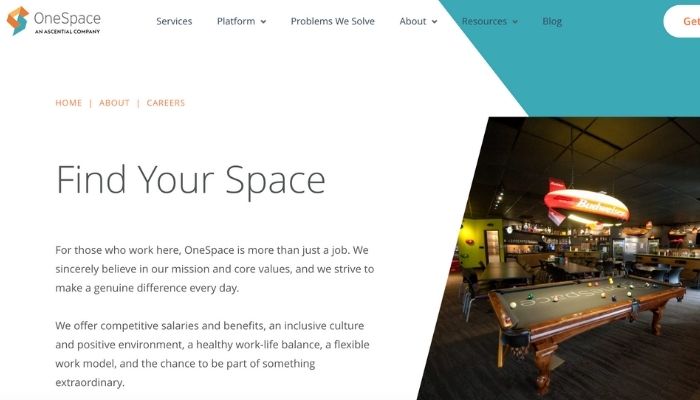 OneSpace is a company where you can get paid for typing audio, such as transcription, data entry, and other jobs if you are interested in earning a bit extra on top.
It's worth taking a look at the job listings they have on there, but note that they like it when you have a second language.
23. TranscribeMe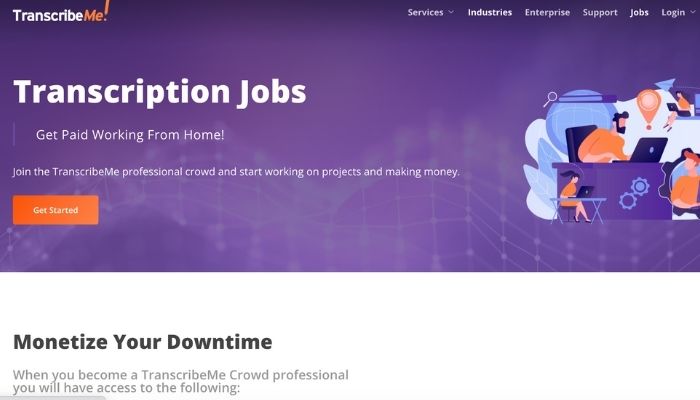 TranscribeMe is one of the most popular transcription websites out there, as not only do they have lots of jobs available, but they pay a really good rate of $15 – $22 per audio hour.
The average earnings on the site are around $250 for only doing a few hours of work each month. We think this is great! The jobs are small and frequent, and the payments are made via PayPal.
24. Microworkers
Similar to some of the other sites that we have looked at, this site provides small tasks that you can complete for money.
There are a variety of jobs available there, with the typing ones being things like transcription, data entry, and more.
25. iWriter
Looking for a job where you get paid to write? iWriter is a cool website to write for, and there are thousands of freelance writers signed up on there.
During the application, they ask you to tell them about yourself and why you want to write for Writer. Then they ask you to do a short 200-word article on the subject of their choice – to show that you are capable of researching on a specific subject and then writing on it.
26. Lionbridge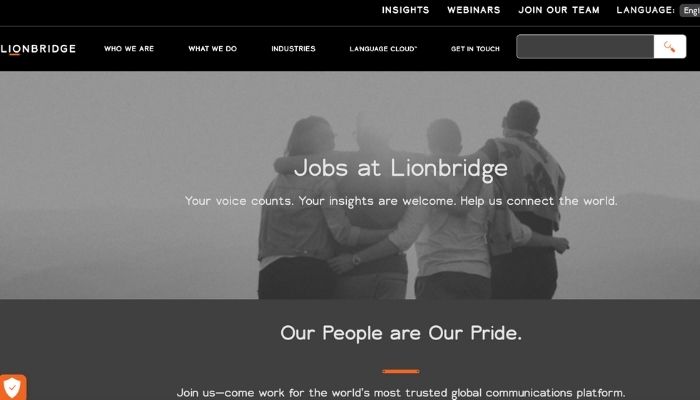 There are many different jobs available on Lionbridge, and they are all work from home roles.
Lionbridge roles are often in high demand as they are well paid and a great company to work for.
You will need to pass an exam in order to sign up for Lionbridge. The pay is on average $12 – $14 per hour.
27. Textbroker
Textbroker is a site that offers freelance writing jobs and works on a project basis, paying you based on the quality of your work.
To sign up, you will need to provide a short sample, and you will then be graded on the quality which you will use to get work.
28. Rev
Rev is one of the most popular sites out there to join if you are looking to get paid to type, but it is notoriously difficult to get into.
The rates vary depending on the type of work you do, but you can get paid a higher rate if you speak a foreign language – you're looking at getting paid between $1.50 – and $3 per audio minute.
29. WeLocalize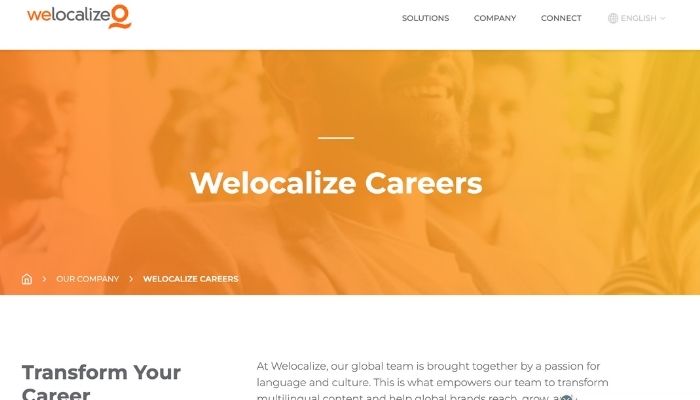 If you like music, then WeLocalize could be the company for you! At WeLocalize, you will be listening to recordings and then typing out the lyrics.
The pay for doing this is $4 per song, with no limit on the amount of songs that you can listen to each week. Please note that the payments are made through Hyperwallet (check to see if you can use this before signing up with them).
30. 2Captcha
This is a cool website that offers captcha typing jobs. To work for 2Captcha, you just need a computer, internet connection, and keyboard.
They collect images from the customer and send them to you where you need to enter the text based on the images.
For every correct captcha, you will earn money. The amount you can earn is pretty tiny, though, the website says that you will earn $0.50 for 1-2 hours!
31. Axion Data Entry Services
If you are looking for data entry work, you will want to get in with Axion Data Entry Services. It's not easy to get in, though, and they say that job openings are rare.
You will need to be registered in their database, have 2-3 years of experience, and live in the United States.
FAQs- Earn Money Online By Typing Online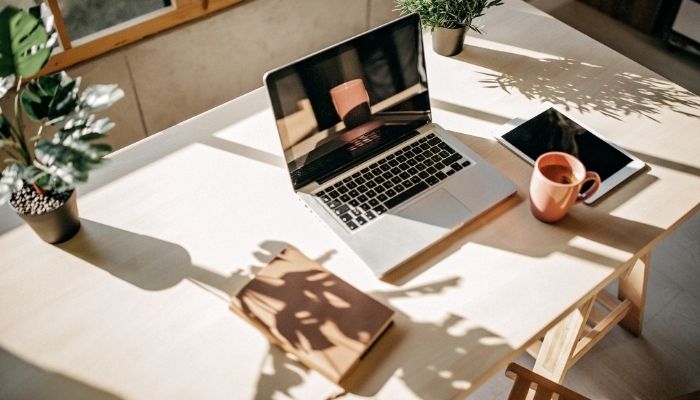 Can I really get paid for typing?
Yes, you can really get paid for typing! Obviously, you won't get paid for just sitting there and typing away on a laptop to your heart's content, but there are lots of typing-based jobs that you can sign up to.
Can I earn money typing online?
You can earn money typing online from a variety of career options, and this can all be done online. This kind of work is perfect for you if you are looking for a job where you can work from home and be on your own schedule.
How can I earn money by typing?
If you want to earn money by typing, then there are lots of different options out there for you, and hopefully, you have found some good ideas by reading through this article!
Our favorite ways to earn money typing are:
Audio transcription
Typing captions for TV
Data entry
Final Thoughts On Getting Paid To Type
If you are thinking about getting a job where you can get paid to type, then rest assured – there are lots out there!
We hope that this article has shown you a plethora of sites and services that you can get started with today.
If you are not a confident typist, then don't panic, as the more you practice, the better you should get.
There are various typing jobs out there, with some of the more advanced ones, such as legal or medical transcription jobs offering higher pay rates.
But the great thing about most of the other typing jobs is that you don't have to have experience for most of them, and most of them also offer to work from home. Therefore, this is a perfect job opportunity if you are looking to work from home on your own schedule.
The beauty of a lot of these typing jobs is that you can choose your own hours, so you could choose to work full-time, part-time, or do a bit of work here and there for some extra cash.
Whichever option you choose, we hope that you can see from this article that there are a bunch of typing roles that you could try out and get paid for.
Also, join on Pinterest for more money-making tips and tricks!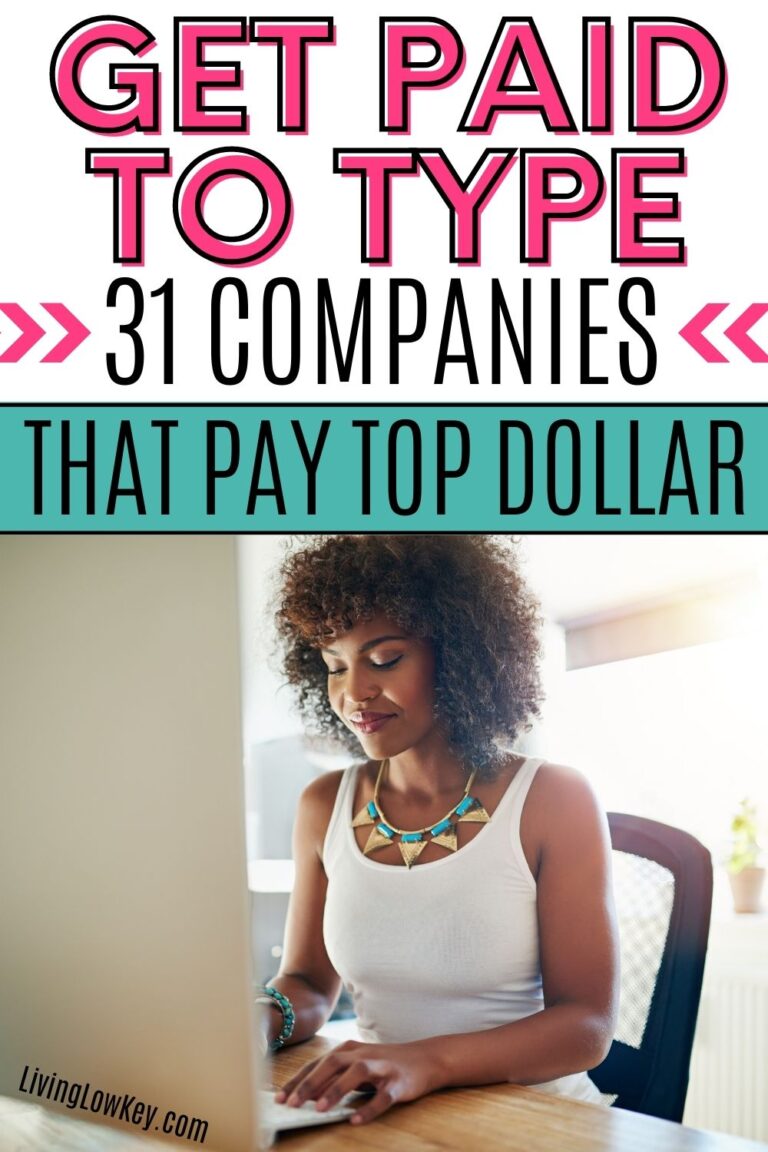 Related articles: