Today we are going to look at how to make 200 dollars in one day!
When I became a stay-at-home mom, I wanted to find ways to make extra money from home, and I tried many different things out.
I found some things that worked great for me, and that I still do – that I can share with you all as well. Plus some bonus ones!
Let's dive right in.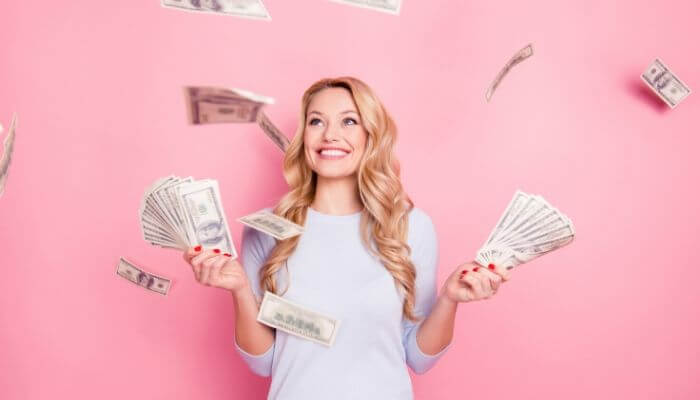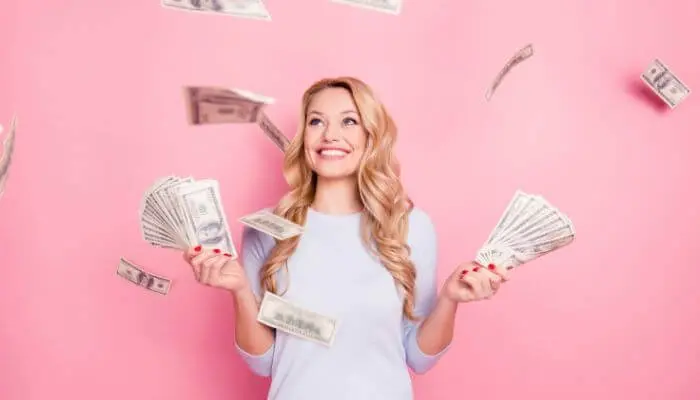 Need 200 Dollar Fast? Here's How To Make 200 Dollars In A Day
Is it really possible to earn 200 dollars a day? You bet it is! However, it's going to take work! Nobody ever got rich sitting at home watching tv all night, every night.
Here are some of the best ways you earn a quick $200 a day!
1. How To Make $200 Fast – Sell Your Stuff
One of the best places to start is by selling your own stuff that you have lying around the home.
Look for items that are worth quite a bit of money, so that you can reach your $200 goal quickly. Look in your attic or garage and see if there is anything you no longer use or need.
Once you find the items you want to sell or get rid of. Put them up for sale on sites such as Craigslist, Facebook Marketplace, or eBay as there are no fees.
What I love most about Facebook Marketplace is porch pickup. I have whoever is coming to pick up my item pay prior via Venmo and then I leave the item on my front porch for them. Really selling things around your home can't get easier.
Or you could have a yard sale! If you asked me "how to make 200 dollars in a day," this would be my solution!
Get $200 now— Score cash for clothes you no longer wear!
2. Start A Blog
You're not going to make $200 in your first day blogging – it's more of a slow burner.
However, you can definitely learn how to make $200 a day in the future, once you've put in the work. I love blogging so much, and the opportunity it's given me to work from home and be a stay-at-home mom. My only wish would be I wish we would have started sooner.
Not only is blogging a good money maker for college kids and stay-at-home moms. It's also a great source of passive income. Meaning, I can choose to not work for a month or two and my blog will continue making money for me.
Here are a few steps to take to set up a successful blog:
1. Choose your niche
2. Choose your web hosting
3. Selecting your blog name
We've had multiple 5-figure net income months on our blog. Come see how we made $22,000 on our blog in a single month!
Related topic: How To Set Up A Money Making Blog This Year
3. Make 200 Fast With Freelance Writing
Do you enjoy writing in your free time or think it's something you might enjoy? If so, Freelance writing would probably be a good fit for you. If you want to make 200 a day this is one of the first places I'd start.
The best part about freelance writing is you get in what you put out. Meaning the more you work the more you make.
A great place to start is by landing gigs writing for blogs and websites.
With a large number of websites out there that have a constant need for content, there are a lot of opportunities out there for you to find writing work and they pay quite well.
Some sites that you can find writing work on include:
You could also hang out in Facebook groups for bloggers and keep an eye out for anyone looking to hire a writer.
There are also sites out there that pay for articles that you submit – if they like it! A good one to start with is Listverse, which pays for articles in list format. They pay $100 per article!
I used to do Freelance work and made $750 a month, working just a few hours a week from home.
Imagine if you worked part-time or full-time hours a month. You would definitely hit your goal of making $200 a day, if not an hour. If you want to make 200 fast I would jump on board and start freelance writing.
If this sounds like something that might interest you I highly recommend you check out this free mini-webinar on freelance writing. It gives you all the ins and outs of freelance writing.
Grab Your FREE Budget Binder Today!
Start saving more money and pay off your debt with this FREE Budget Binder
4. Survey Sites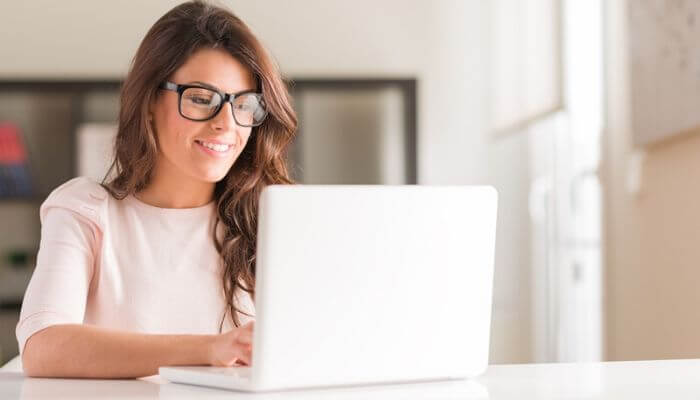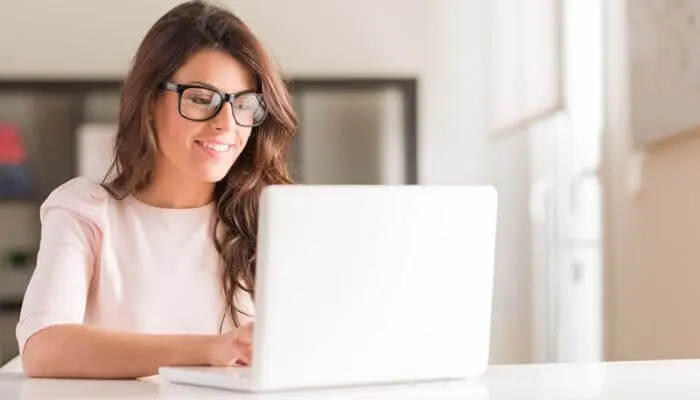 Have you ever tried making money on a survey site? You basically get paid for giving your opinion by answering questions on survey sites.
The below sites have been tried and tested and are a good way to make $200 a day.
Our favorite survey sites include:
· Pinecone Research
· MyPoints
· One Opinion
· Vindale Research
How to make 200 per day: 9 Of The Best Online Survey Sites That Pay You Cash For Your Opinions
5. Focus Groups
Similarly to answering surveys, you can also get paid for giving your opinion with focus groups – either online or in person.
The best way to find focus groups near you is to do a quick Google search, or you could sign up to Harris Poll Online to find some.
Related articles:
6. How To Get 200 Dollars Fast With Delivery Jobs
Do you have a car? If so, there are a ton of delivery jobs that you could sign up for in your local area and make some quick cash.
There are plenty of companies out there right now which offer flexible shifts and decent pay. What's awesome about delivery jobs is that it's an easy way to make extra money after your 9-5.
Companies that you can sign up for include:
· DoorDash
· GrubHub
Related article: 10 Of The Best Food Delivery Apps To Work For
7. Save Money Online Shopping with Paribus
Have you ever purchased something, only to see it go on sale a few weeks after, and kick yourself for not waiting until then?
Not to worry – there is a company called Paribus which can get you money back on price drops without you having to do a thing.
You just need to sign up and sync your email account to scan through your emails and search for any purchases that have lowered in price.
If they find one, they will negotiate with the company on your behalf to get the difference in money paid back to you.
8. Get Cash Back On Everyday Purchases
Sign up to Ibotta and Rakuten and get cash back on your purchases!
All that you need to do is download the apps, then go on and select the items that you will be buying.
After you have purchased those items, you will need to upload a receipt to the app and get cash back on them.
This won't be one for how to make $200 fast, but it will get you a decent amount of money over time, depending on how much you spend.
If you want to learn more about Rakuten, check out our review here.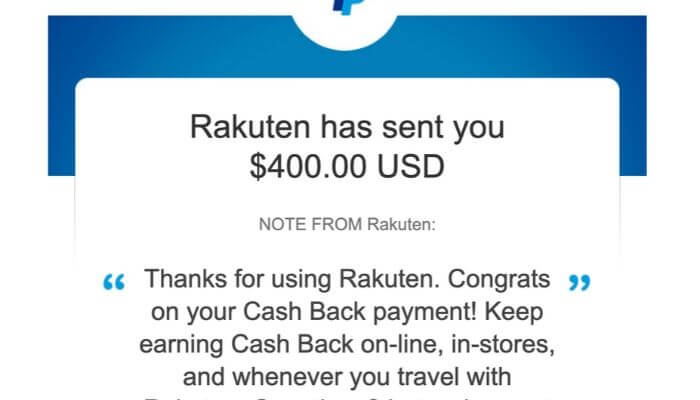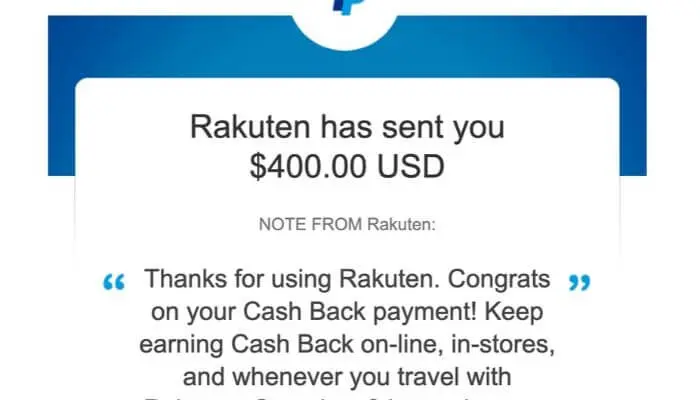 9. Rent Out a Room on Airbnb
Do you have a spare room in your house or any unique space? If so, rent it out! This could be a perfect way for you to make money – $200 a day could be easily done!
The great thing about renting on Airbnb is that you can pick and choose the dates that you have someone there – so it can fit around your life easily.
We have yet to rent out a space with Airbnb but we have stayed a handful of Airbnb's around the country. We have even stayed in one in Central America. If you have a unique space to open to others give Airbnb a try.
Get started- rent out your space today!
10. Tutor Online And Make 200 Bucks
If you fit the criteria that they want for tutoring online, this can be an incredibly lucrative way for you to make extra money. Hello, $200 days!
Seriously though, if you really want to know how to make $200 in one day, this is an excellent one to try out.
You're going to want to sign up to these sites:
· VIPKid
· Chegg
· QKids
11. Dog Walking/Pet Sitting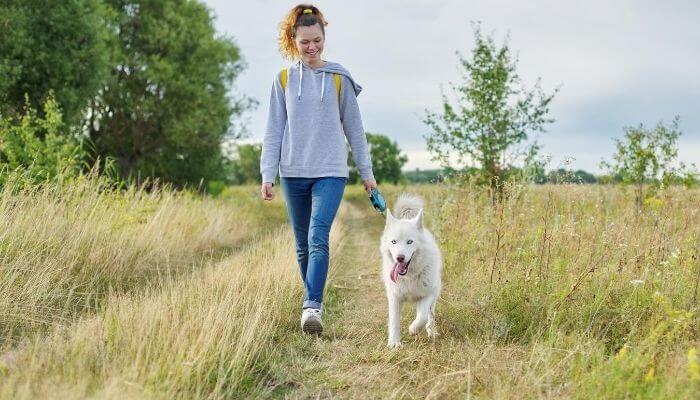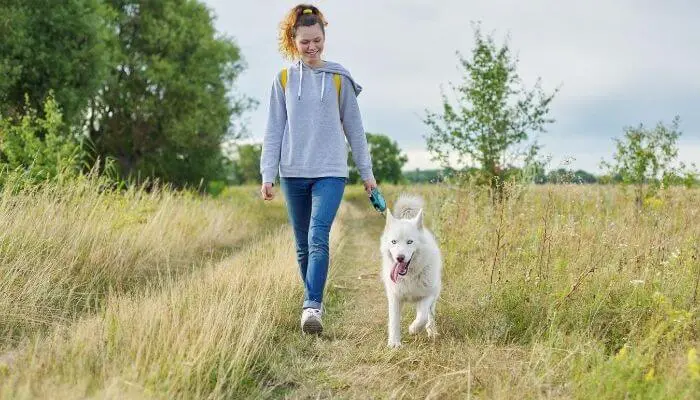 This has got to be one of the most fun ways to make $200 in one day that there is!
Who wouldn't want to hang out with a gorgeous little pooch and get paid for the privilege?
You can sign up to sites such as Rover.com and get bookings straight away.
It gets even better if you sign up using our link and use any of their services you'll get a $20 credit to your account.
If you are an animal lover and wake up tomorrow thinking, "I need 200 asap." Give Rover a try!
12. Proofreading
Got an eye for detail? Notice the mistakes without even trying, on menus, and in any text? Proofreading could be the thing for you.
It's similar to freelance writing in that there is a high demand for it. It can be easy to find proofreading jobs if you are a good proofreader – and there's the bonus that you can do this from home at any time of the day.
13. Virtual Assistant
With all of the business owners out there (there's got to be millions?!), there is a great need for help support.
They can't do everything by themselves – and they may not want to – and will look to outsource some of their work.
You could offer services such as editing, sending emails, replying to emails, booking appointments, social media scheduling, creating graphics…there are so many things that you could offer.
A great place to look for VA work would be in relevant groups on Facebook. Be helpful in the groups and let people know that you are available to hire.
If you are ready to become a VA and don't know where to start, give this a try! Or give this mini course a try!
Related article: 13 Virtual Assistant Jobs for Beginners That Won't Disappoint
14. How To Make 200 Bucks Fast With Odd Jobs
When you are looking to make $200 in one day quickly, you may want to take a look at the sites that can offer you odd jobs for quick money.
You could easily make $200 a day on these, depending on how quickly you are snapping up the jobs!
Sites that are good for this kind of thing are ones like Task Rabbit. There are tons of jobs there, such as cleaning, handyman work, being a personal assistant, and more.
Pick up an odd job and make quick cash.
15. How To Get $200 Fast Reselling
We've covered selling your own stuff for money, but have you heard about reselling or flipping?
Reselling is essentially where you pick up items for a low price, and then sell on for a higher price – and the difference is where you make your money.
Making $200 in one day is definitely achievable with this method!
It's obviously not as easy as it sounds, as you are going to have to do some research into what sells well and then photograph it and list it, but you can make a lot of money from doing this.
Good places to start looking to find items to resell are places like yard sales and thrift stores, where the prices are pretty low already.
If you want to know more and find out some tips and tricks – check out the Flea Market Flipper – they make over $100,000 per year flipping items!
Related article: 30 Best Items To Flip For A Profit In Your Free Time
16. Pinterest VA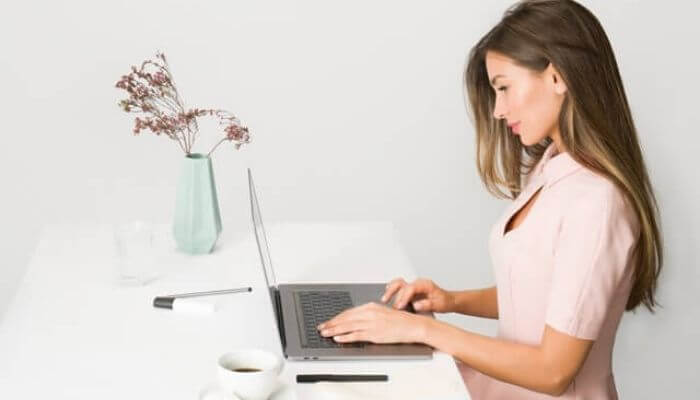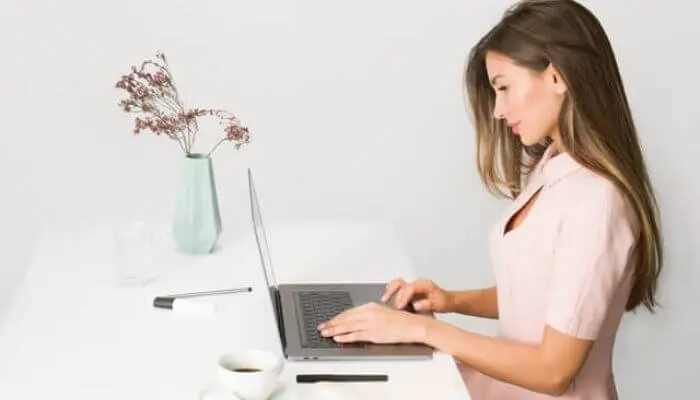 We already covered being a VA (virtual assistant), but have you thought about being a Pinterest VA?
The reason that it's a great idea to offer your services as a Pinterest VA, is that there is a high demand for it from business owners – especially bloggers.
It's an area that they can get a lot of traffic from and an area that takes up a lot of time. Pinterest is something that a lot of business owners are happy to outsource.
You'll need to be able to create decent graphics and understand how Pinterest works, along with other tools such as Tailwind.
– I'm currently a Pinterest VA. It brings in a nice chunk of change and can be done from anywhere I have wifi. It's definitely not a bad way to spend my evening.
Related article: How To Make Money With Pinterest (Earn $1000+ Per Month)
17. Rent Your Car
If you don't use your car very often, this can be a great way of earning extra income.
There are sites that you can advertise your car on such as Turo and Getaround.
These companies screen every applicant to make sure they are ok to rent your car, and they also ensure the car for you on each trip.
Related article: 7 Awesome Ways To Get Paid To Advertise On Your Car This Year
18. Sell Scrap Metal
We covered reselling, and this is a similar concept – only using scrap metal to make money.
It's good for getting you out in the fresh air as well, as you will have to go on a bit of a scavenger hunt looking for any scrap metal that is around.
Look at curbsides, have a look on Craigslist under the free section, check out Facebook groups to see if anyone is asking for someone to take some scrap metal away.
Do a Google search to find local scrap dealers, or you could use the iScrap App to find places near you.
19. Make 200 Fast Babysitting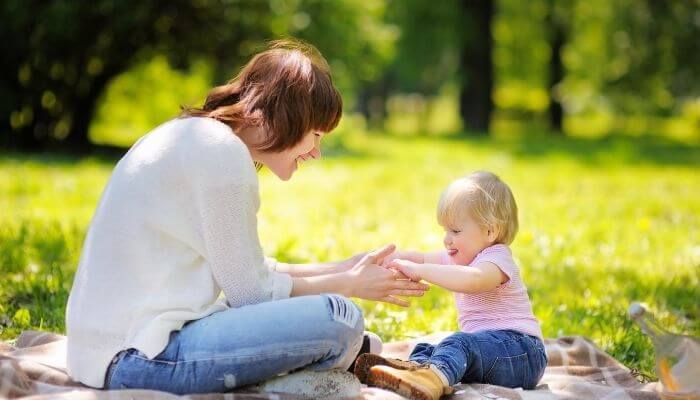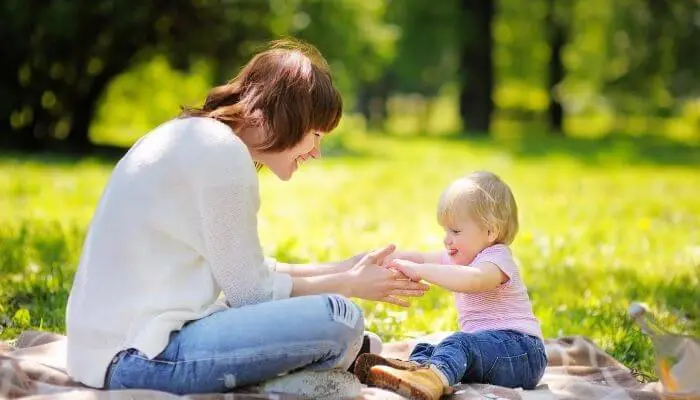 The amount that you earn will depend on how much you charge and how long you are doing this in the day, but there's no reason why you couldn't make $200 in one day!
If you already have experience as a babysitter or a childcare worker this will be a massive benefit, but you can still find work without it.
Sign up with sites such as Care.com or SitterCity, and use it to find local babysitting jobs in your area.
You will be screened, as will the other party, so you both know that it's all legit.
Recent SitterCity data says that the average pay for babysitters in 2019 is $17.50 per hour. If you are in a big city, this will typically mean that you can command a higher rate.
Be sure to set your rates at an amount that is fair for all – and you may want to think about charging an additional fee per extra child.
20. Create an Online Course
There are so many ways that you can make money on the internet, and creating online courses is one of the more popular ones at the moment.
The reason why creating an online course is such a great idea is because although you have to put the work in up front to create the course, after that it's pretty much passive income.
Do you have any skills that other people would pay to learn more about?
This is where a lot of us slip up, as we tend to think that no one would want to learn from us (imposter syndrome!), but there are plenty of things that you can do that you could teach other people.
Have a look at sites that sell courses such as Udemy or Teachable and see what other people are selling. You will be surprised at the wide range of courses on there!
You could do either video or text (or both) courses depending on what you are teaching.
21. Get $200 Fast With A Part-Time Job
This may not have been one that you were expecting to see on this list, but we are big fans of the more traditional method of finding an extra job.
You may not think that there are any out there in your town – but you just need to look. A lot of jobs aren't advertised straight away, so by being proactive, you can get in there!
If you have stores near you like Target or Home Depot, you're sure to find a job opportunity pop up.
Another great tip is to ask local Facebook groups if there are any part-time jobs going. I've seen people post this before and been flooded with responses!
Grab Your FREE Budget Binder Today!
Start saving more money and pay off your debt with this FREE Budget Binder
22. Photography
I was just chatting with someone about how photography is an extremely lucrative side hustle – people will pay good money for photographs!
If you find that you are good at photography – or willing to learn – you could put yourself out there as a photographer and choose a profitable niche.
Wedding photography always gets the big bucks, and if you choose something really niche then you could become really popular very quickly.
You could also upload your photos to stock photography sites for passive income, such as on Depositphotos.
23. Sell On Etsy
Etsy is a great site for selling on, as it's really popular and you can sell your own unique items on there.
This could be as passive or non-passive as you'd like, depending on what you want to sell on there.
If you are going to sell bespoke items on there, these might need to be created when you get an order.
There are other things that you could sell on there such as printables, which would mean that you need to create them, and can leave them to sell on there.
Get your products out there and give Etsy a try, you won't regret it!
24. Become A Social Media Manager
Do you enjoy social media? If you catch yourself playing on Facebook, Instagram, and Tik Tok all too often, this might be for you.
Social media managers actually make quite a bit of money, especially if you can have a few clients.
If you are serious about becoming a social media manager, there are tons of great resources that can get you started.
Udemy is a great place to look for social media management courses to advance your knowledge on the subject.
25. Get Paid To Type
Did you know you can actually get paid to type? Yes, there are so many jobs that allow you to type from the comfort of your home.
Jobs that pay to type:
Transcriptionist
Data Entry
Bookkeeping
Medical Biller
Proofreader
If you are looking for ways to make 200 fast and you love typing, this might be just what you are looking for.
26. Domain Flipping
Have you ever heard of domain flipping? Domain flipping is where you buy catchy domains for cheap and then turn around and sell them for a profit.
When someone wants a domain name, they will pay big bucks for it. I'm talking about thousands of dollars for something you might have only paid $2 for.
Do your research and start flipping domains today.
27. Create and Sell Printables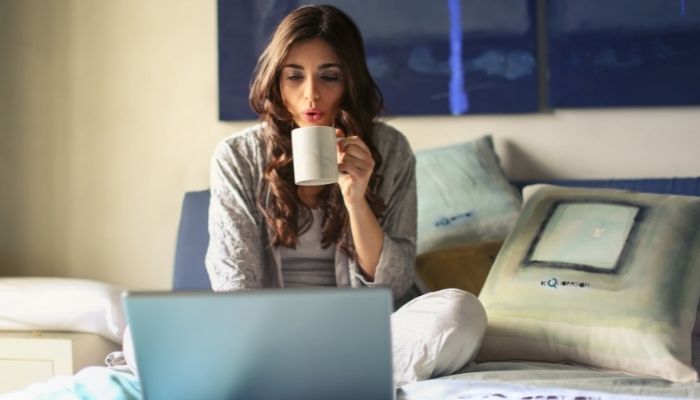 Do you have an artsy side, or do you love creating? Why not look into selling printables.
Use free graphic design software such as Canva to get started. Not only is this a quick way to make $200, but it's also passive.
Yes, you can create one printable and then sell it hundreds of times. Try out this printables course if you want to give printables a go but have no experience creating!
Did I mention my favorite place to sell my printables is on Etsy! It's free to sign up, so why not give it a try!
28. Rent Out Your RV
This is one of my favorite ways to make money in the summer months. If you are an avid camper, like us, rent out your camper or RV.
RVshare is the camping version of Airbnb. You set the price you want your camper to rent out per night, and RVshare does the rest of the work for you.
Suppose you aren't a camping person but want to make $200 a day. Buy a cheap camper, fix it up, and rent it out.
29. Investing
Do you currently invest? If not, you should! Now investing won't make you 200 dollars a first. It takes time, but with time, it will.
Different ways you can start out investing include:
Company match at work 401k
Roth IRA
HSA
Brokerage account
First, check to see if the company you work for has a company match. Some companies match up to a certain % of your salary every month. If they do, you could literally be missing out on hundreds of dollars each month.
How To Make 200 Dollars Fast- Is It Possible?
Making 200 dollars a day is possible. And it's a good goal to aim for. In a 30 day month, two hundred dollars equates to $6000 a month, which is quite a bit of money.
Given all of the ways above, on how you can make 200 dollars per day, it is possible.
Recap- How To Make 200 In A Day?
There you have it! Twenty-nine ways to make 200 dollars in one day! If you find yourself saying I need $200 today. The above ideas will be your best bet, although I know there are even more ideas out there.
If you give any of these ideas a try, let us know how it goes in the comments below.
If you enjoyed this article, save it for later and come join us on Pinterest for more ways to make money!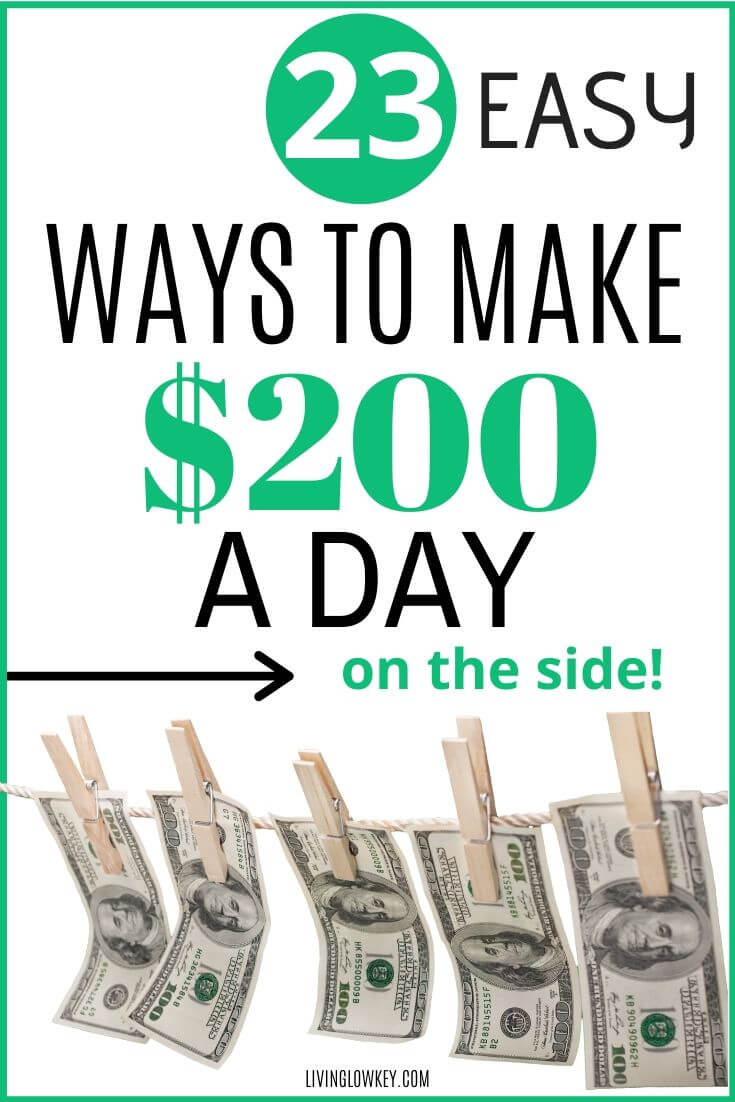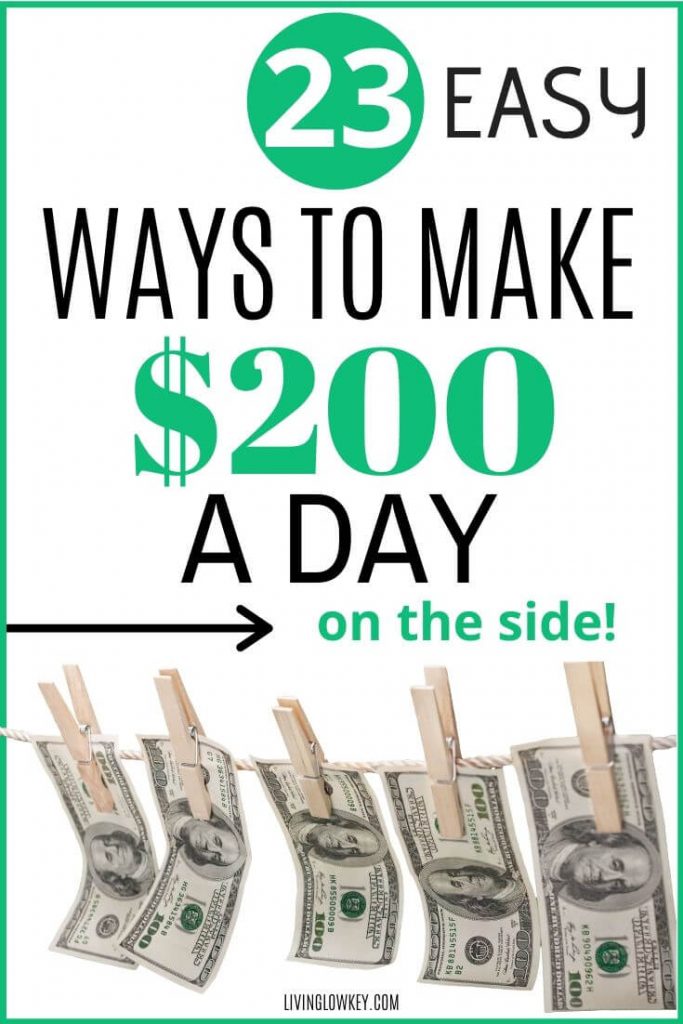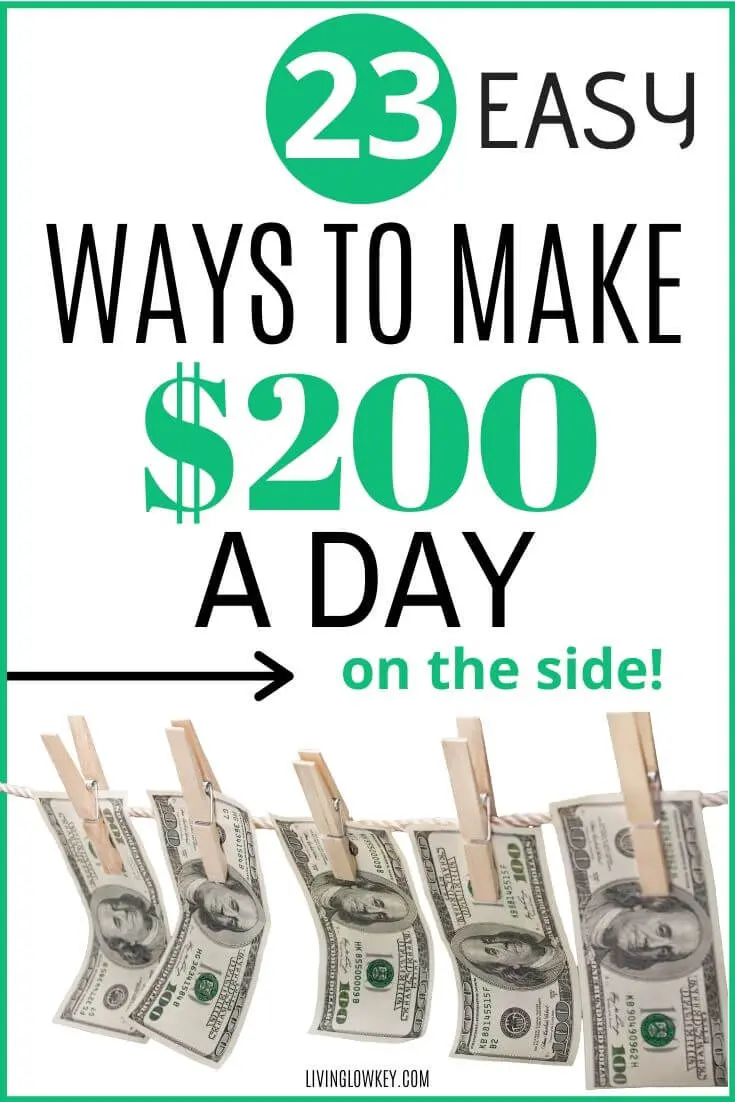 Related articles: