Are you tired of feeling like your cell phone company is robbing you?
You probably feel like the major phone companies charge ridiculous prices, and your hands are tied. I mean, everyone needs a phone, right?
What if I told you there's a really affordable phone service that comes at a fraction of the price of the big brands??
Tello Mobile is an excellent phone service provider where you can get a good phone plan at a really affordable price.
We partnered with Tello Mobile to test out their services and provide you with our honest review of their phone plans. We want to share our experience with you and let you know that this is a really great option to help you reduce your phone bill.
In this review, you're going to get information about Tello Mobile, their phone plans and pricing, service coverage, what we liked, what we didn't like, and our overall recommendation.
Let's get to it!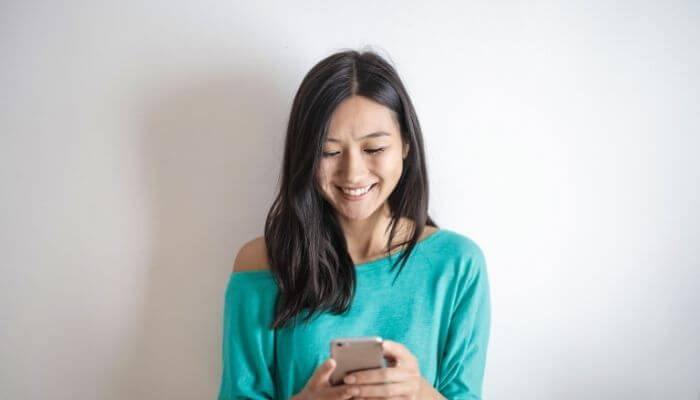 Note: This post is sponsored by Tello Mobile and may contain affiliate links. If you click on a link and choose to purchase a phone plan, it doesn't cost you anything extra, but we will receive a commission. For more info, check out our disclaimer policy here.
How We Created This Tello Review
When we partnered with Tello Mobile on this review, we really wanted to do thorough research and testing to provide you with the best review. We tested out Tello Mobile for one month against two major phone networks (our normal everyday phones).
With this testing, we compared the following performance features:
> Ease Of Setting Up The Account
> Tello Mobile Customer Service
> Phone Service Coverage
> LTE Coverage
> Connectivity With Home WiFi
> Price
We live in California, but we wanted to really run these phones through the wringer, so we took them on a road trip to the middle of Oregon and back. This gave us a good idea of how the phones would perform not only in our city but in an entirely different state!
Let's get into the details.
Why We Like Tello Mobile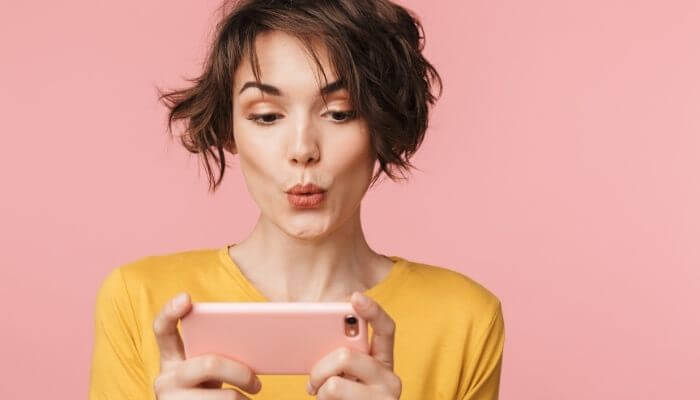 First of all, I hate how big-name phone companies have conned most of us into paying ridiculously high cellphone bills. Tello Mobile is a great alternative that doesn't cost you an arm and a leg.
Tello offers you a no contract, pay as you go pricing that gives you the freedom to choose your phone destiny.
You can upgrade or downgrade your plan features anytime you want, and the changes take effect instantly.
Want to make calls in the US, Canada, China, Mexico or 60+ other locations?? Go for it!!
These calls are included at no extra charge.
Maybe you want to use your phone as a mobile hotspot, and I know we did. Well you can do that too.
There's a lot of freedom, and you're not locked into a big contract with Tello Mobile; you can come and go as you please.
Tello Customer Service Is Top Notch
When we received our phones, we not only wanted to see how easy it was to set up the service, but we also wanted to test out Tello Customer Service.
Choosing a phone plan and setting up the service was a breeze. There are several different plans you can choose from. We won't get into pricing just yet, but we chose the unlimited everything plan.
It took about 10 minutes to choose our plan, phones, and order everything up.
Once we received our phones in the mail, activating the account was super simple. It took about 10 minutes to get everything set up and the phone working!
We decided to give Tello Customer service a call just to see how responsive and helpful they were with activating the account. Most customer service calls leave me disappointed, but the Tello Mobile Customer Service reps were pleasant to work with and very helpful.
Overall, setting up the phone service was better and less stressful than dealing with going to a big name phone store to get a new phone.
Tello Coverage Map – How Does The Service Compare
Obviously, if you're considering switching to Tello Mobile, you're probably wondering if the coverage is adequate. In the town that we live in, our normal phones work pretty well.
We live on the outskirts of a city but have plenty of rural areas that we go in, and testing the Tello Mobile phone in those areas was crucial to see how it compared.
First, if you want to see if your area has coverage, head over to Tello Mobile Coverage Map to check your address.
Here's what coverage for phone calls looks like in our area.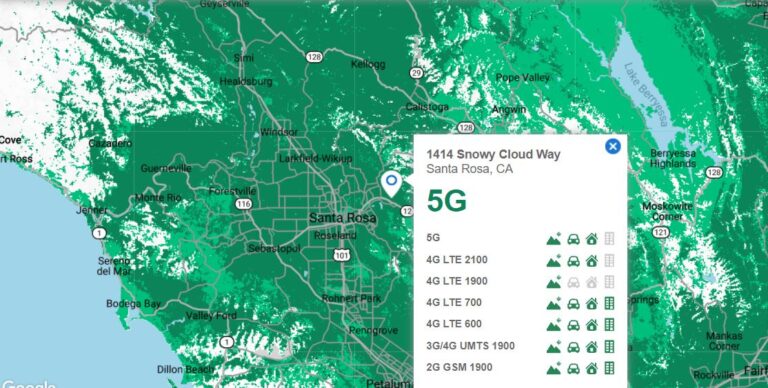 That's pretty good coverage in our area, and when you stack it up against our two other phones, it's pretty comparable.
There are two spots along my drive home from work that cause me to lose cell reception with our normal phones. I call them Deadzone 1 and Deadzone 2.
In Deadzone1, Tello Mobile blew right through that area without dropping calls. This was a win for Tello Mobile over the two major brands.
When it came to Deadzone 2, which is a remote part of the city outskirts, it was a win for the Deadzone; not a single phone maintained service through that area. That put Tello Mobile on par for coverage with major service providers in that rugged area.
The other place we wanted to test them was out on the California Coast. In the location we chose, my normal phone had the best cell coverage with full bars. Cassie's normal phone came in second with 2 bars (also no LTE service), and Tello Mobile had no service with no LTE service.
When it comes to our trip up to Oregon and back, Tello Mobile performed on par with both the other phone service providers. There were no major discrepancies, and there was only one spot in the Shasta Mountains where we thought the coverage wouldn't be good based on the coverage map, but we were still able to make phone calls. However, LTE service was kind of slow but performed at the same level as other phones.
Overall, Tello Mobile performed just as good, if not better, than the other major leading service providers. It's a great option for discounted cell services if you live near a city.
Tello Mobile Review – WiFi Connectivity
So how does Tello Mobile do when connected to WiFi? Pretty Freaking Good!
That's right; your new Tello Mobile Phone will easily connect to home WiFi, which gives you the ability to surf the web, check your favorite Insta Stories, and make crystal clear phone calls.
We had no issues using our Tello Phone in the house for anything ranging from checking emails to Facetime calls.
It worked flawlessly.
Tello Compatible Phones – Will Your Phone Work??
Everybody wants the latest and greatest phone. That's one thing that people seem to always be willing to spend money on.
When it comes to getting a phone for Tello Mobile, there are several different ways you can get a Tello compatible phone for their services.
The first is to simply purchase a phone through their website here.
They have a large variety of Android and Apple phones to choose from. The phone we used for our trial was the Moto E4, and it worked just fine for what I needed.
The second way to get a phone is to bring your own phone from your old plan or purchase a new one somewhere else. You'll need to make sure it's a Tello compatible phone by checking on their site first.
Tello makes it easier than ever to start with them by giving you lots of options.
Tello Pay As You Go Plan Pricing
Alright, this is why you're here. You want to know if switching to a Tello pay as you go plan is going to actually save you money.
Here's how it breaks down.
When you sign up for Tello Mobile, you get to choose your data plan and your talk & text plan separately. This allows you to really customize your plan, and it's something that I really love about their service.
On the very low end of the cost spectrum, you could get a plan that has 500MB of Data and 100 Minutes with Unlimited Texts for $6 per month.
Six. Dollars. Per. Month!! That's ridiculous pricing compared to the $80 we pay right now!
I wouldn't recommend that plan just because it's pretty easy to burn through that little amount of Data and 100 minutes. This could be a great option for kids to start out with, though. If you're thinking this is the right place to start for you, check it out here.
Going up from that plan, you can get a reasonable plan that has Unlimited Talk & Text with 4Gb of data for $19/month. If you use your WiFi at home instead of data, you could easily live with this plan. This is the same phone plan we use, and it works great! Get That 4GB Plan Here.
Now, if you need lots of data, then you'll want the Unlimited Everything Plan. That comes with a $39 per month price tag, but that's still WAY better than what you're going to find on any of the major phone networks.
There's a lot of ways to mix and match your plans. With the highest cost being $39 per month for one line, you're looking at some really affordable phone plans that perform similar to big-name phone companies!!!
Tello Mobile Questions & Answers
We've covered a lot at this point, but I'm sure there are some other questions that you're curious about. Let's go through some of the common questions that people have.
Hopefully, it helps you decide if this is the right plan for you!
Is There A Tello Family Plan?
Simple answer, Yes, there is! There is a Tello Family Plan, and there are a couple of things I like about it.
First, you get to customize each line on the plan. That means you get to pick the Talk/Text plan and Data plan separately for each line.
The second is that it's still pretty reasonable on pricing with the family plan. Being able to customize each line allows you to keep the cost well within your budget.
Can You Travel With Tello Mobile?
Traveling in the United States doesn't present any problems. We traveled to another state and had good service the whole time.
If you want to do international travel, I'm not sure if the phone will be compatible everywhere.
However, if you would like to maintain your plan phone number while you're on extended international travel, you can drop your plan down to just $5/month to keep it active.
Is Tello Pay As You Go?
Yes, this is a pay as you go service. You get charged monthly and cancel any time you'd like without any extra charges or fees.
Tello Mobile Review Conclusion
So by this point, you're probably wondering if we would recommend Tello Mobile.
The answer is YES!
If you're looking for an affordable and flexible phone service, this is a great option.
I love the freedom to upgrade or downgrade your phone plan whenever you need to. I'm not a fan of big contracts for phone service, and this gives you a great option to avoid that.
The cell service is on par with two of the major phone service companies out there and has all the new phones you could want.
Tello Mobile would be great for college students, teenage kids, or really anyone!
If you're ready to take the next steps and start with Tello Mobile, click the button below!
If you enjoyed this article, make sure to save it for later! Also, come follow us on Pinterest for more money-saving hacks!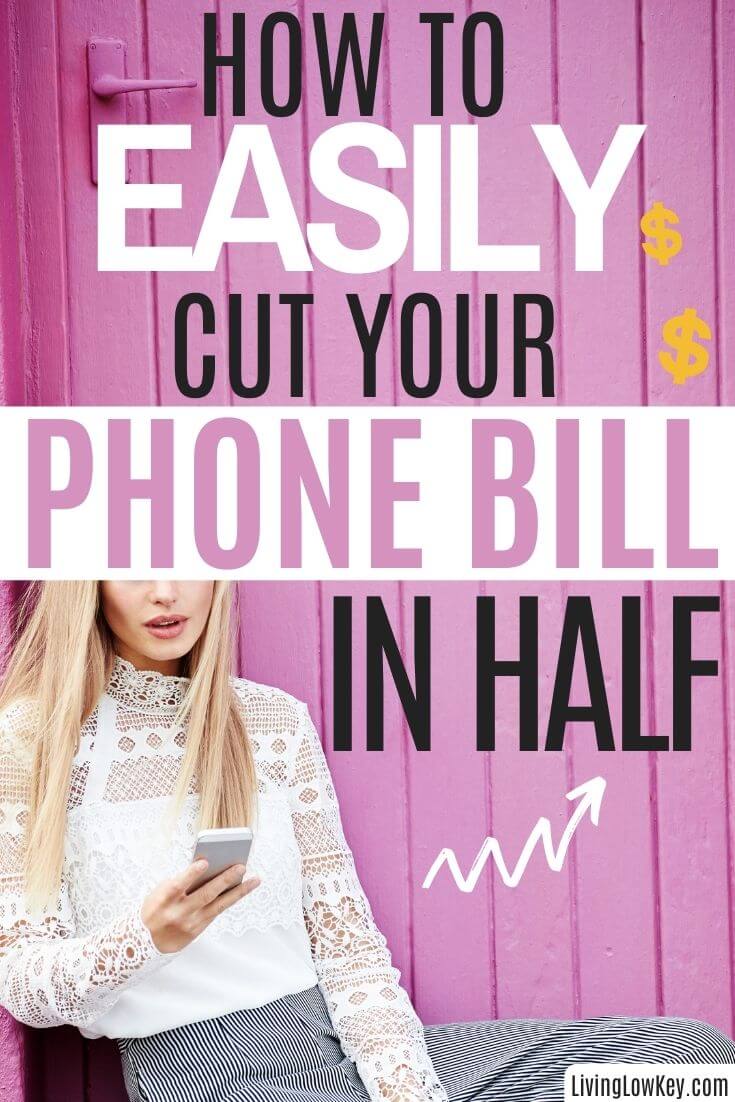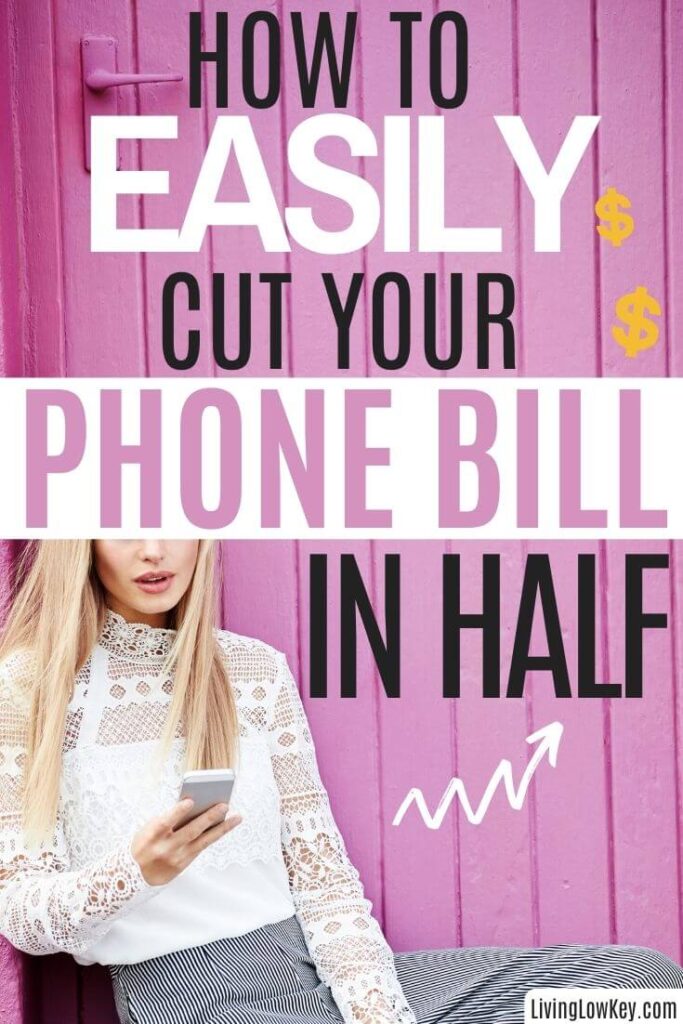 Related articles: