It's never too early or too late to start preparing for the holiday shopping season!
We all know how it goes. This is the most expensive time of the year!! This is why I created the 12-Week Holiday Savings Plan that will help you save over $1,000 for the holidays!!
Saving money ahead of time takes the stress out of holiday shopping. Don't wait until the last minute and then bury yourself under a bunch of Christmas gift debt.
If you're looking to save money for Christmas, you're in the right spot!
Fill out the box below to have your FREE Christmas Saving Plan Worksheet sent directly to your inbox!!
Start saving now so you can enjoy the holidays this year. The earlier you start saving, the less you have to worry as the most wonderful time of the year approaches!
How The 90-Day Holiday Saving Challenge Works
This challenge is super easy, which makes saving even easier!
Every week put away $84 dollars. Put the money into a separate saving account that you won't touch. If you don't have one open one at your local bank. 
Every week put a checkmark on the worksheet so you can keep track of how much money you are saving.
Make sure to download the worksheet by signing up above!
If you want to save more money, check out some of my most popular posts!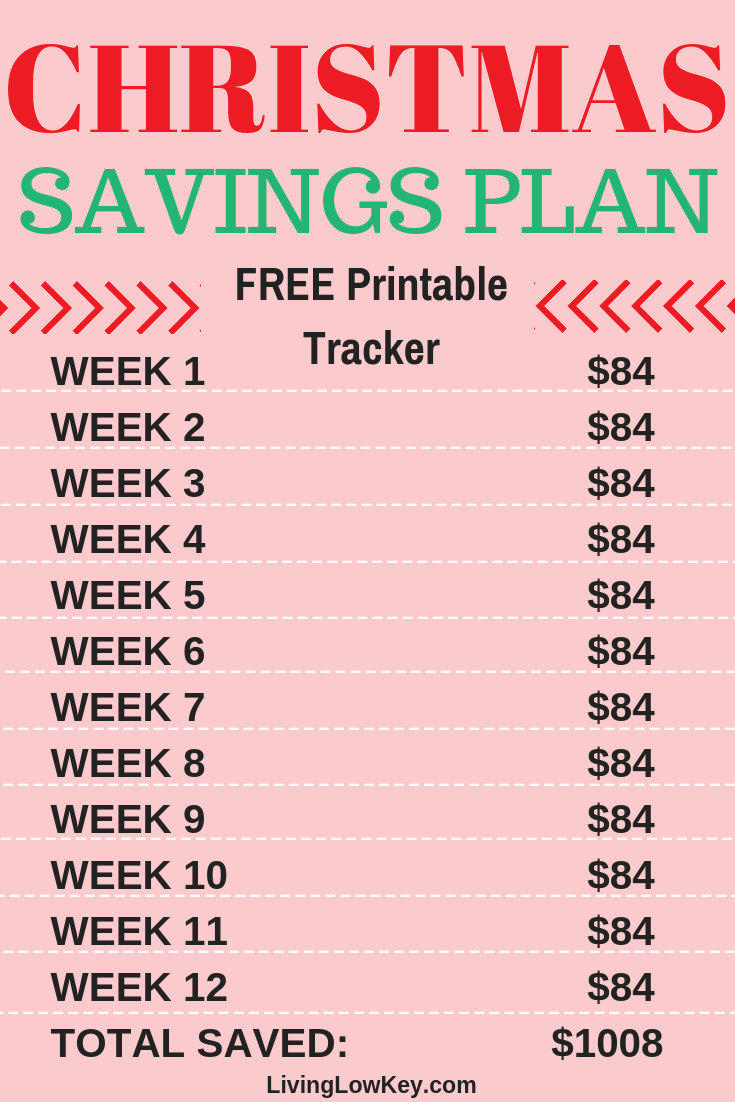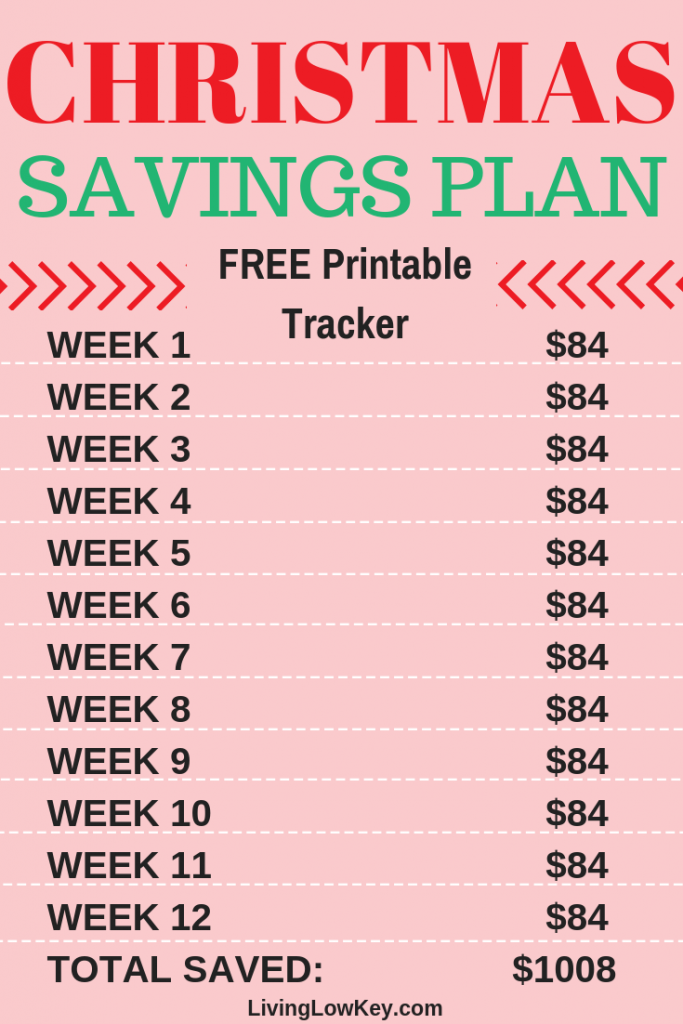 Our Favorite Resources
Ibotta: This is by far my favorite app to get cash back when I shop in stores or online. Whether I'm buying groceries or shopping for everyday essentials, Ibotta has great deals that you need to take advantage of! The other day I got $1.20 cash back from a $3.60 box of granola bars. When you sign up with our link you'll get a $10 welcome bonus.
Credit Sesame: Have you checked your credit score lately? I recommend checking your credit score at least once per year. My choice for getting a quick and FREE credit score check is Credit Sesame. They require a minimal amount of information to get your credit score. They also have a bunch of other useful finance tools at your disposal for free.
Ebates: If you do any shopping online you need to check out Ebates. Much like Ibotta, Ebates will give you cash back when you shop online at your favorite stores. They partner with over 150 stores so you'll be sure to find a store you love. Cash back amounts range from 1% up to 15% or more. When you sign up using our link you'll get a $10 welcome bonus on your first purchase of $25 or more.
Affiliate Marketing Help: If you run a blog and need help with your affiliate marketing game, you have to check out Making Sense of Affiliate Marketing. This extensive course shows you everything you'll need to monetize your blog. Making Sense of Affiliate Marketing has seriously changed the way we look at blogging and has helped us grow our blogging income substantially.
[disclosure]