12 Beyond Brilliant Ways To Organize Your Kitchen!
We all love having a clutter-free organized kitchen, right!
If you need help organizing your kitchen, you're going to love these unique kitchen storage ideas. If you've ever wondered how to organize your kitchen..
I'm going to show you!!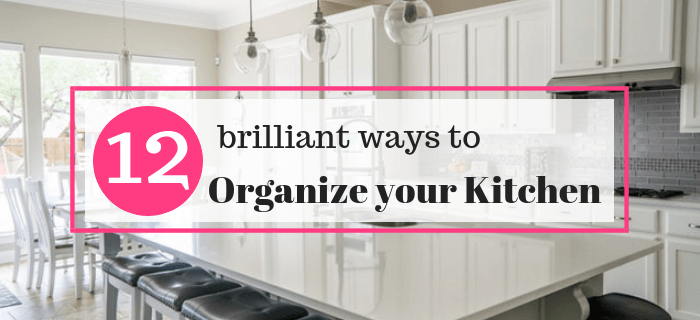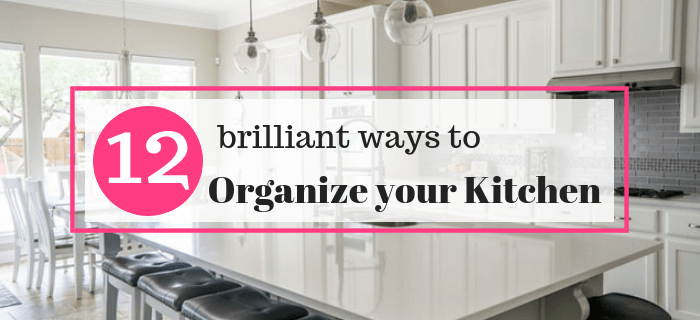 The Best Kitchen Organizing Hacks
1| Add Kitchen Storage Under Your Sink
Transform under your sink with this awesome kitchen storage solution! Add these bins to transform your space.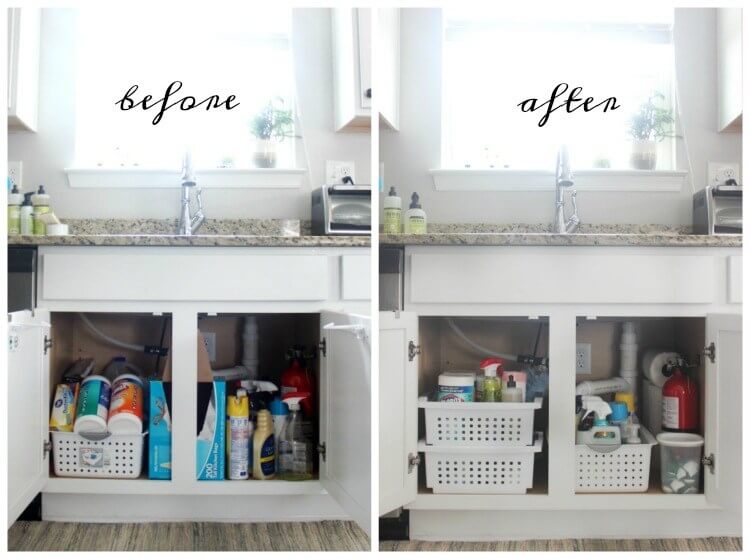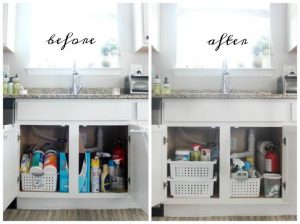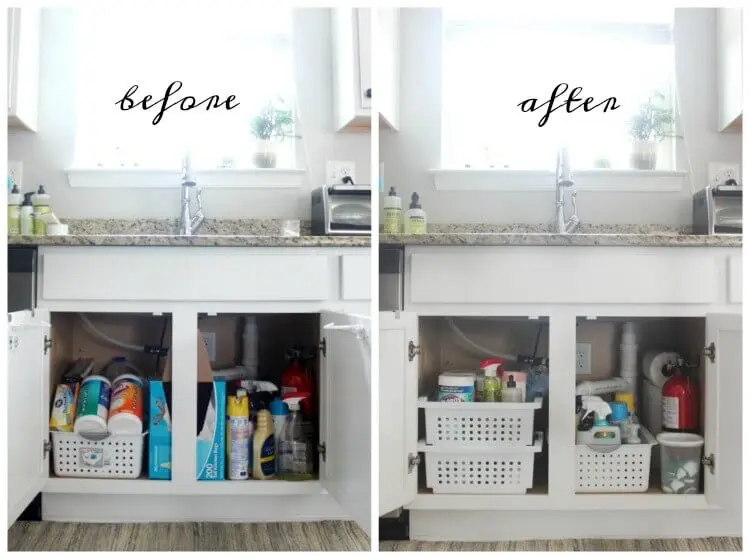 Learn more at Gluesticks
2| Kitchen Storage For Plastic Containers
We all have Tupperware scattered throughout our kitchen. Store your plastic food containers in baskets to keep clutter out of your cabinets.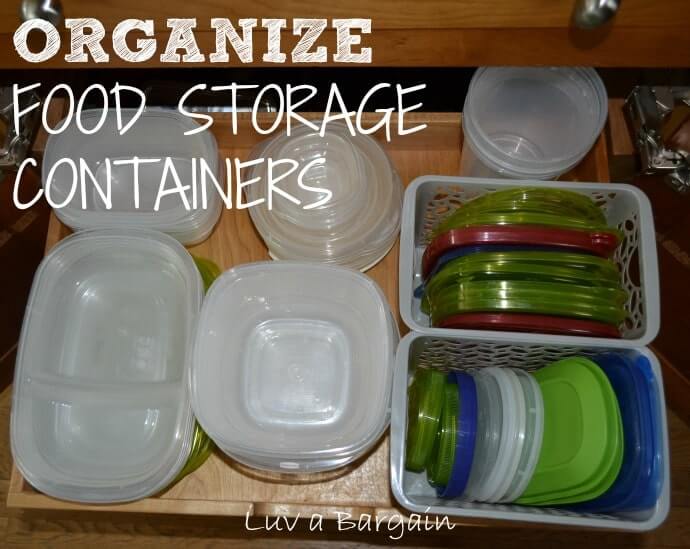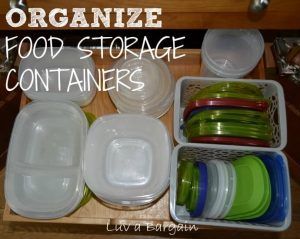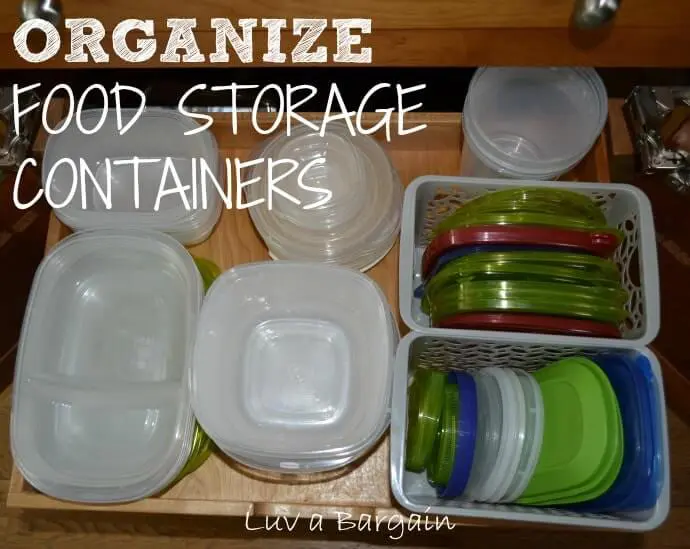 Learn more at To Simply Inspire
Related articles:
– How To Declutter Your Home Quickly: Room By Room
– 13 Insanely Cheap Bathroom Organization Ideas Found At The Dollar Tree
– 15 Dollar Store DIY Fall Decor Ideas That You Must Try
3| Use A Kitchen Storage Wire Rack In Your Cabinet
Save space by adding kitchen storage shelves in your cabinets. If you're lacking space in your kitchen or just looking for organized cupboards, this hack is a must!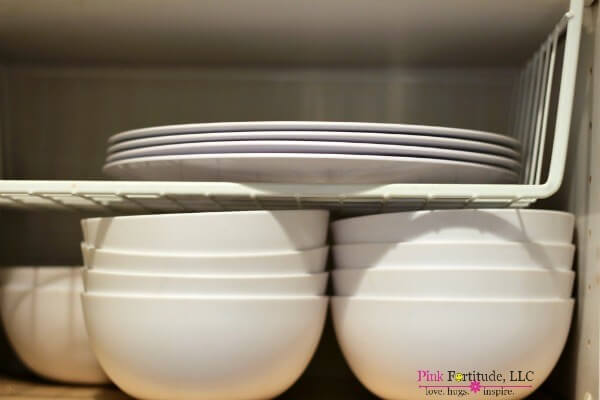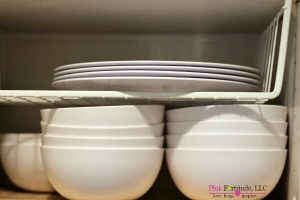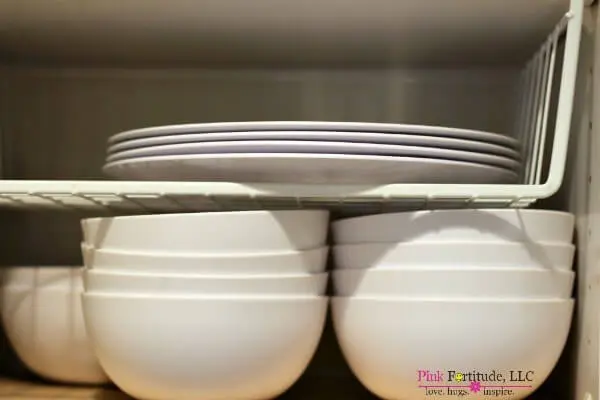 Learn more at Pink Fortitude
Related article: How To Declutter Your Home Quickly: Room By Room
4| Use A File Holder To Organize Your Pans And Cutting Boards
Seriously how genius is this!! Are you sick and tired of having a cupboard full of cluttered pans and cutting boards? Use an office file holder to separate your pans!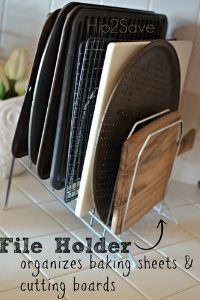 Learn more at Hip2Save
5| Organize Your Kitchen Utility Cabinet With Dividers
We all have a junk drawer in our kitchen. Keep yours organized with clear plastic dividers so you can actually find what you are looking for!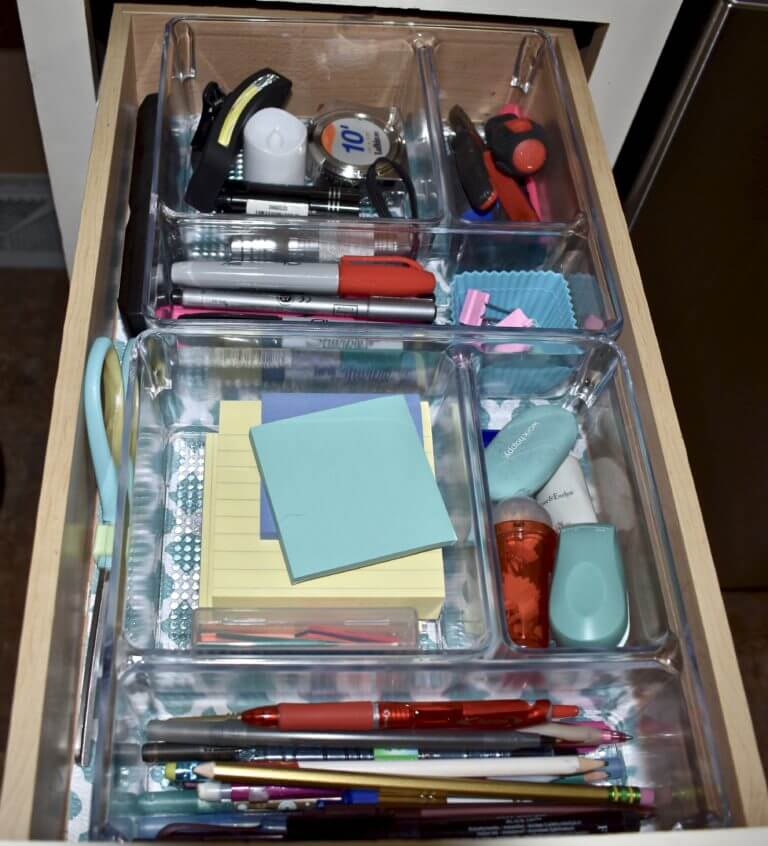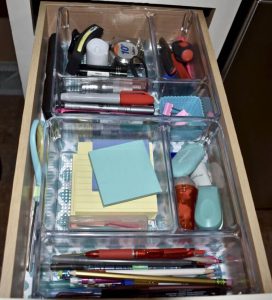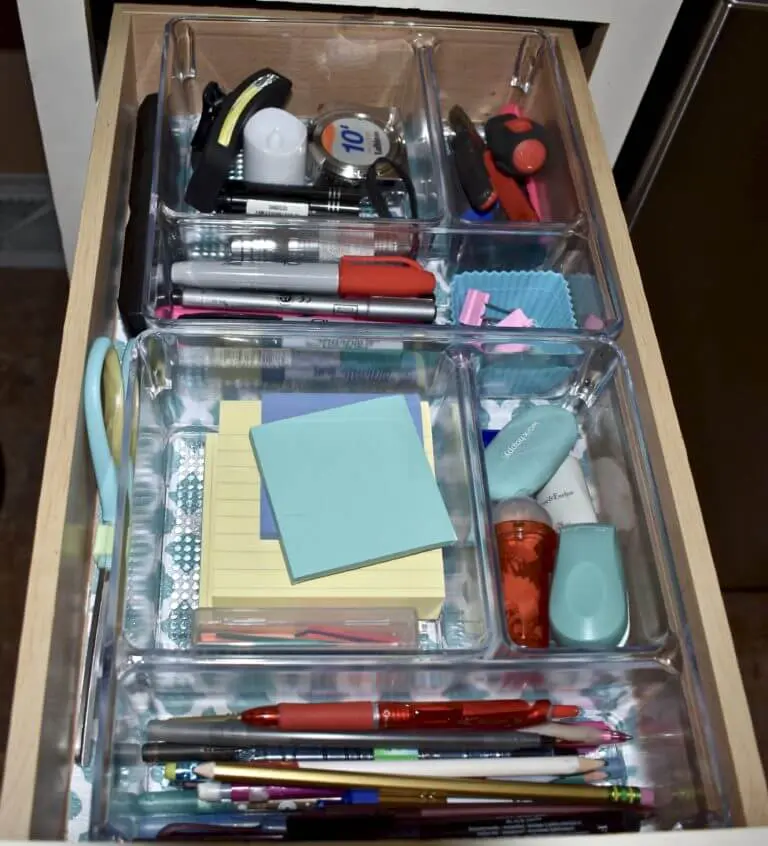 Learn more at Frozen Pennies
6| Store Your Measuring Cups On These DIY Kitchen Storage Hooks
Looking for an awesome DIY project! Check out this awesome DIY measuring cup organization hack. Don't ever misplace a measuring cup again!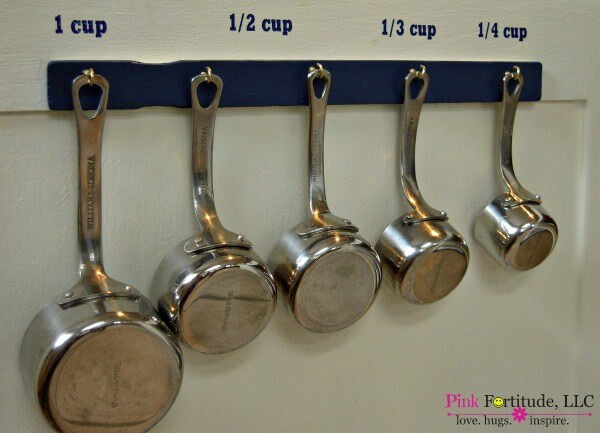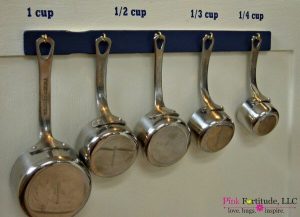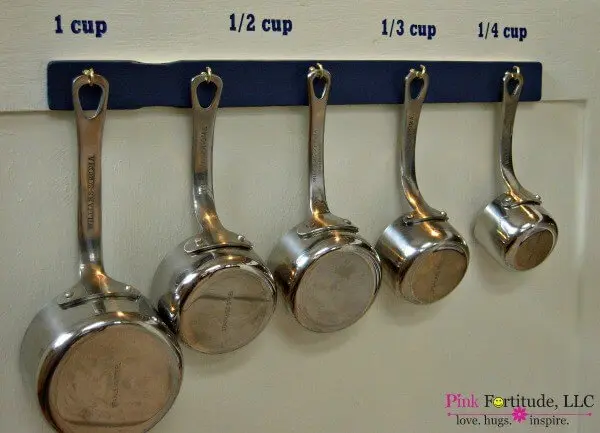 Learn more at Pink Fortitude
Shop Related Products:
7| DIY Your Spice Cabinet With These Adorable Spice Jars and Homemade Labels
If you are looking to transform your spice cabinet this DIY project is a must! Dump your spices into these cute little jars and then make some labels.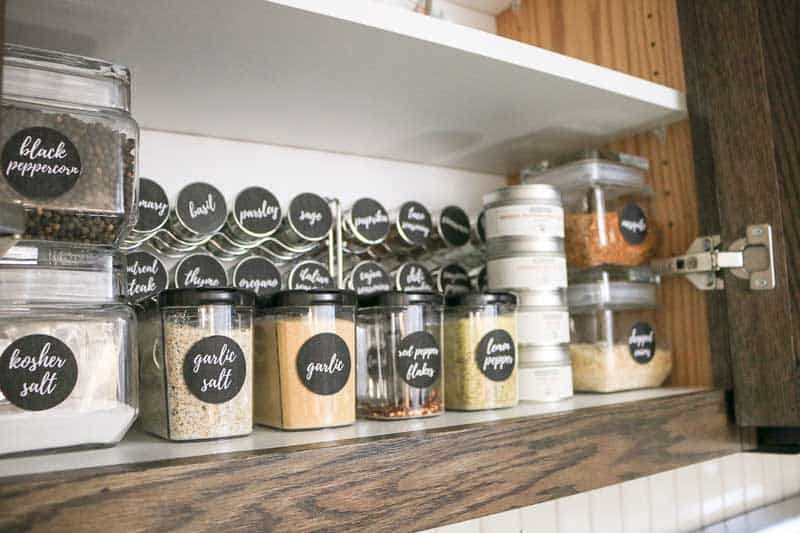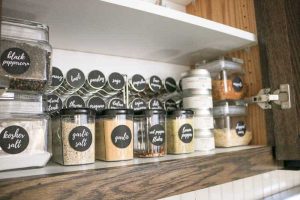 Learn more at Manzanita
Grab Your FREE Budget Binder Today!
Start saving more money and pay off your debt with this FREE Budget Binder
8| Add Some Inexpensive Storage Bins To Organize Your Spice Cabinet
Looking to organize your spice cabinet. Add some colorful inexpensive storage baskets to completely transform the look of your cabinet.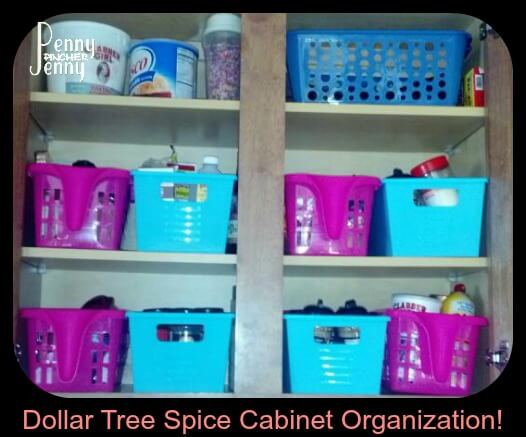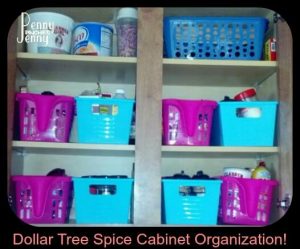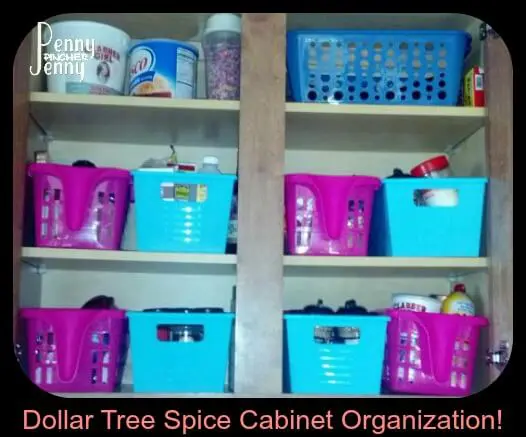 Learn more at Cook Eat Go
9| Organize Your Kitchen Drawers With Clear Drawer Organizers
Are you ready to organize every drawer in your kitchen! Grab some clear drawer organizers and get started today. You won't regret it!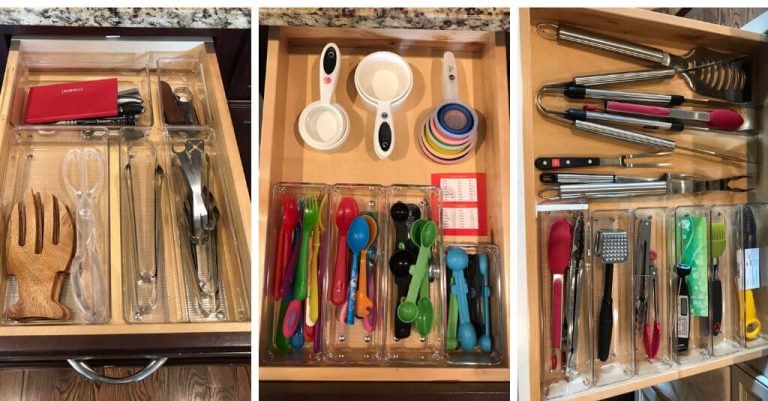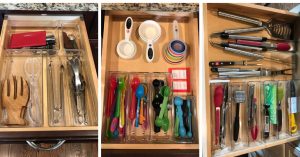 Learn more at Organization Boutique
10| Use Ceramic Jars With Sealed Lids To Store Pantry Items
Keep ingredients fresh by storing them in airtight seal containers. Not only is this genius but it also makes your pantry look clutter-free.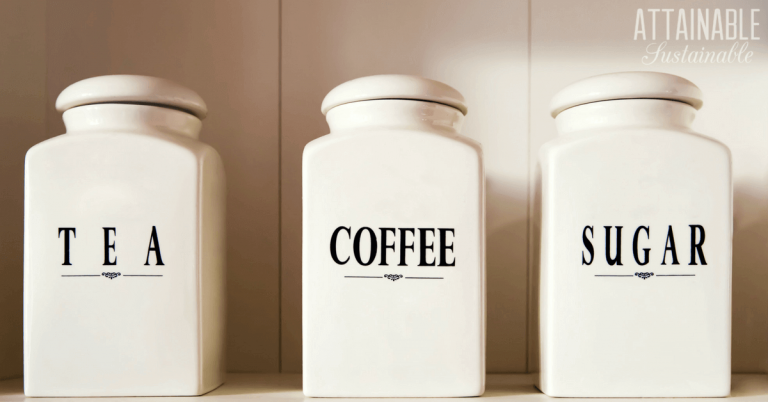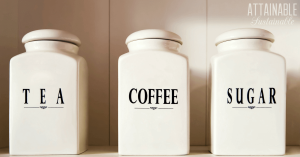 Learn more at Attainable Sustainable
11| Go Build Yourself A DIY Wooden Drawer Divider
Ready to mix your love for DIY and organization. Follow the instructions in the link below and build yourself wooden drawer dividers for just about every drawer in your home.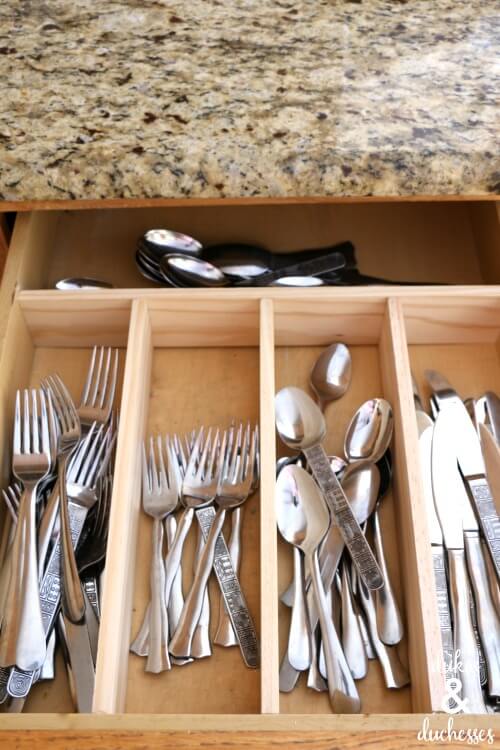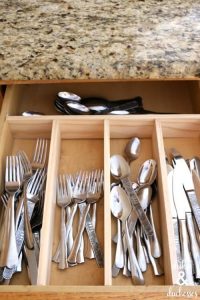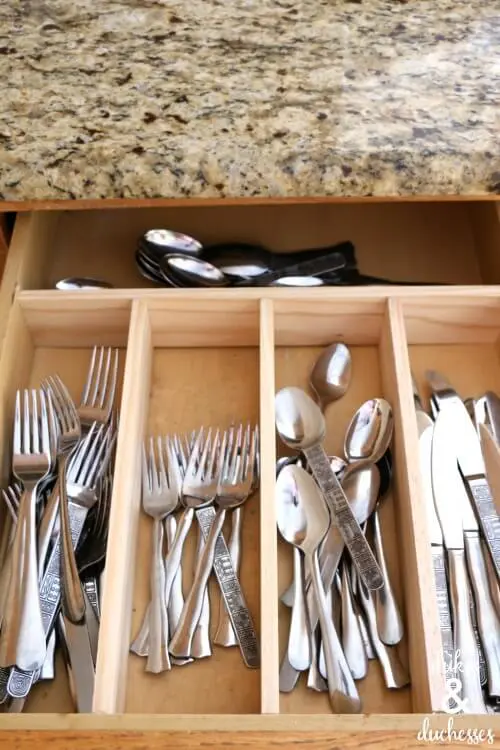 Learn more at Dukes & Duchesses
12| Create More Room In Your Cupboard With These Awesome Hooks
We all have at infamous cupboard that is cluttered with coffee cups. Create more space in your cupboards by hanging your coffee cups. Add these hooks inside your kitchen cabinets! This will create more room and less clutter.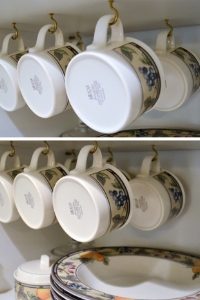 Learn more at Penelope's Oasis
Have you organized your kitchen? What inexpensive hacks are we missing, let us know below!
If you LOVED this article pin it for later and come follow us on Pinterest!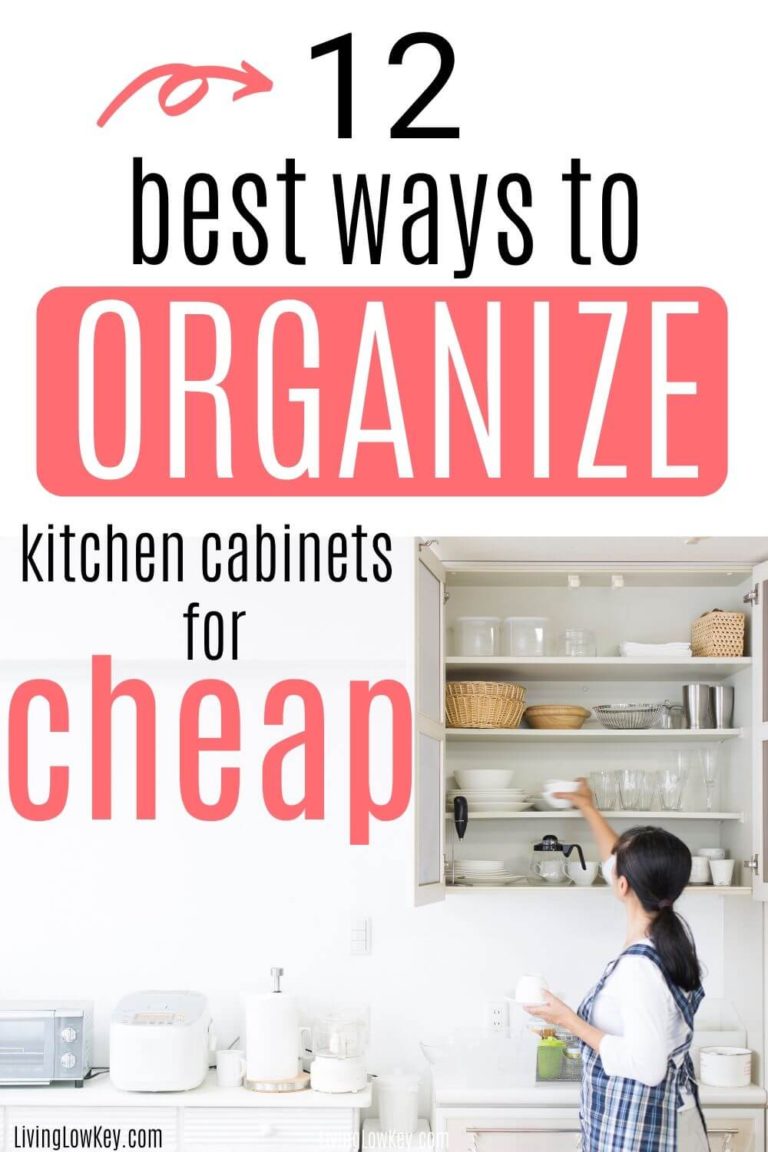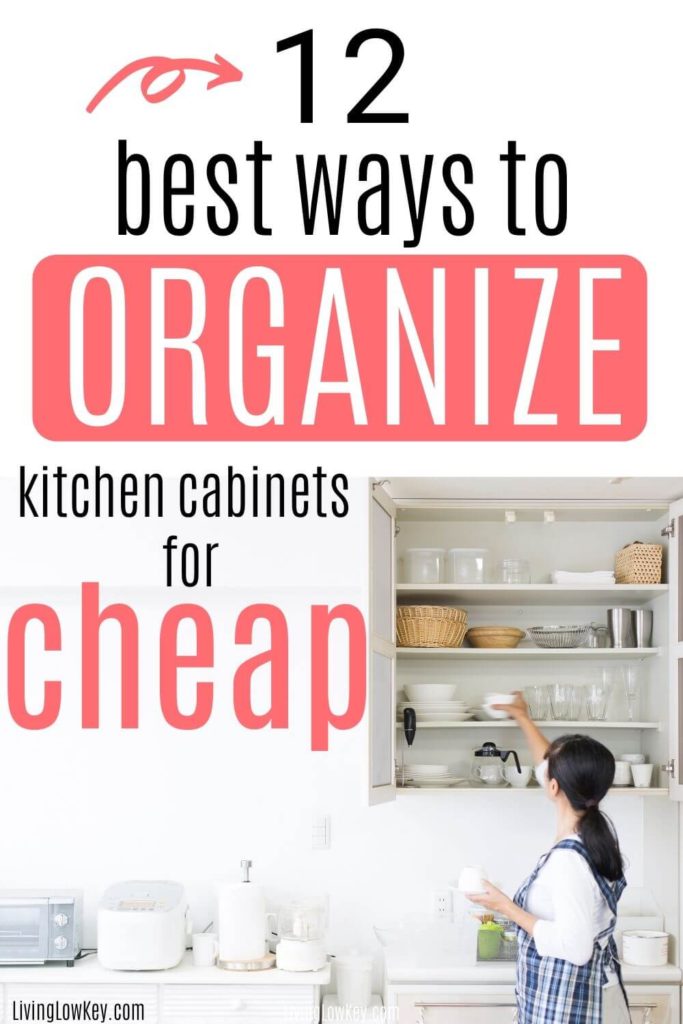 Related Articles:
GRAB YOUR FREE PRINTABLE BUDGET BINDER