There comes a time in everyone's life when you need emergency cash immediately.
It's not a matter of if, but when, and when that time comes you're going to wish you had a rainy day savings account.
That's why it's so important for you to have an emergency fund.
I'm sure this isn't ground breaking news, but here's a secret, where you keep your emergency fund is just as important as having one!
You're going to put a lot of effort into savings cash for that day when you need money immediately. That day could be in a week or it could be in 5 years.
While you're waiting, you want that money to grow on its own!
That's why today we're going to talk about where you should keep your emergency fund. These are bank accounts that will give you easy access to your money but offer high interest rates.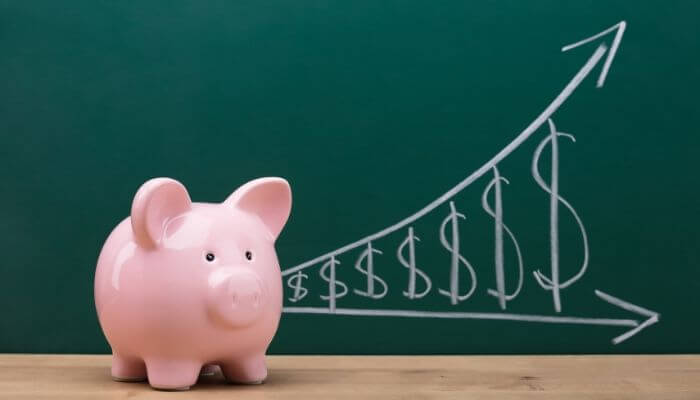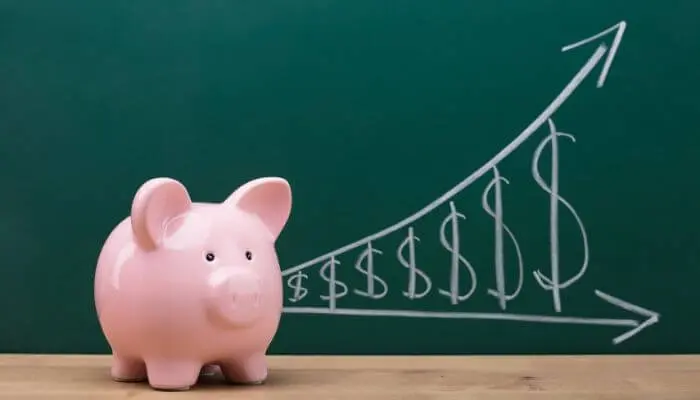 Why High-Interest Accounts Are Better Than Normal Savings Accounts
Before we get to the bank accounts to keep your emergency cash in, let's talk about why high-interest accounts are better than regular savings accounts.
Your average savings account will earn you a .09% APY. That's only slightly better than putting your money under your mattress.
At the time of writing this, all of the accounts listed below are offering over 1% APY.
That's huge!
Let's look at the difference that makes in growing your savings.
If you put $3,000 into traditional savings account with a .09% APY and let it sit for five years, you'd earn a whopping $13.52!! Pitiful earnings aren't they.
Now, if you put that $3,000 into a high-interest account with a 1.6% APY for the same five years, you'd earn yourself almost $250!!
That's close to 20 times more interest earned throughout that time!
See how a high interest account can make a huge difference in your savings! Your emergency fund could be making you a lot more money while it sits there waiting for an emergency.
Let's get to it! Here are some of the best high-interest bank accounts for you to start your emergency fund in!
Grab Your FREE Budget Binder Today!
Start saving more money and pay off your debt with this FREE Budget Binder
High-Interest Bank Accounts For When You Need Emergency Cash Immediately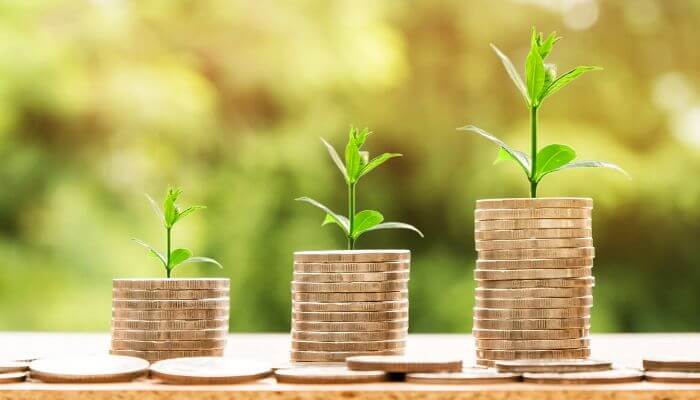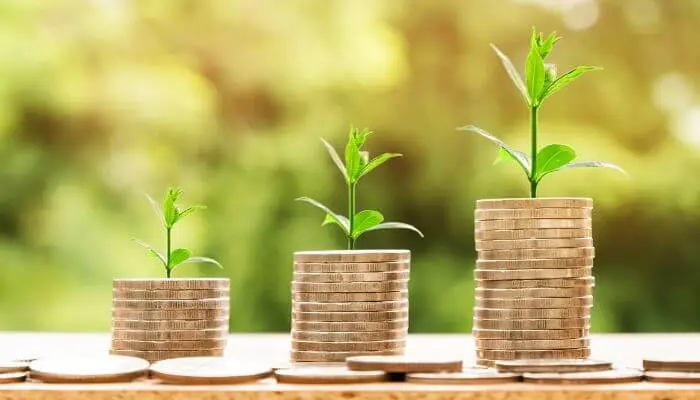 The first bank on this list is my personal favorite and it's a bank we highly recommend and use ourselves. We've been banking with them for a while now, and have had nothing but good experiences.
CIT Bank Money Market Account
With a low initial deposit of just $100, no monthly fees, and industry-leading interest rates, CIT Bank Money Market Accounts are great for emergency accounts.
CIT Bank provides easy access to your money when you need it the most. You can make up to 6 withdrawals per month.
With those high-interest rates, your money is going to grow fast while it sits in the account.
To learn even more about what CIT Bank has to offer, read our full review here.
Related articles:
Axos High-Interest Savings Account
Axos is a bank that you might not have heard of, but I think you'll find you really like it. They're a digital bank, which means all online so lower costs.
Axos has a really great savings account that gets interest rates on par with most Money Market Accounts. Their accounts have no minimum balance, high-interest rates that are compounded daily, no monthly fees, and you can even get an ATM card for easy access to your money!
Comenity Direct High Yield Savings Account
This is a traditional savings account with a fantastic APY. This is one you'll definitely want to check out.
What I love about this account is that it's got a low initial deposit of just $100, it's FDIC Insured, and with a 1.7% interest rate that's compounded daily, you're going to see your money grow fast!
Barclays Online Savings
Right behind CIT Bank in terms of high-interest accounts is Barclays Online Savings account. With what I would say is an excellent interest rate for a traditional savings account, you can't go wrong here.
Barclays Savings Accounts offer 24/7 access to your money, transfers to and from other banks, direct deposit, no monthly maintenance fees, and no minimum deposit to open the account!
Not to mention they have a really cool savings calculator that will tell you how long it will take you to save for a big purchase similar to the one in our Ultimate Budgeting Bundle. It's really convenient!
BBVA Money Market Account
This bank made the cut because it has a respectable interest rate. Although not the highest on the list, it is still much better than a normal savings account.
BBVA also has great online support, allows up to 6 transfers per month, has a low initial deposit of just $25, and you can link a checking account for overdraft protection.
The big downside to this account is that, to get the highest interest rate they offer, you'll need to have a pretty sizable account… Over $10,000. That is a lot of money.
Varo Bank Savings Account
Another great option for a high-interest savings account is Varo Bank. They offer a really great introductory savings rates around 1.6%, and that can jump up to 2.8% if you meet some specific requirements!
Positive aspects of this account are no minimum balance requirements, no monthly fees, easy access to your money through an app, the ability to save money from direct deposits automatically, and the ability to round up purchases to save even more money.
If you want the top tier interest rate, here are the requirements you have to meet in your account:
Make at least five debit card purchases each month
Direct Deposit more than $1,000 each month
Keep your savings account balance below $10,000
Alliant Credit Union High Rate Savings Account
If you prefer to bank with a credit union, Alliant Credit Union is a great place to find a high rate savings account.
Things you'll love about this account are that it has a great mobile app that gives you 24/7 access to your money. There are no maximum limits on the account and no maintenance fees as long as you choose paperless statements.
There is a $5 minimum deposit required, but the bank offers to pay that for you!
Grab Your FREE Budget Binder Today!
Start saving more money and pay off your debt with this FREE Budget Binder
How To Start Your Rainy Day Savings Account
Now that you have an idea of where you want to keep your money just in case you need emergency cash immediately, let's talk about how to start filling those bank accounts.
Having a rainy day savings account is going to be a lifesaver for you. Like I said earlier, it's not a matter of if you have an emergency, it's a matter of when.
Emergencies happen to all of us. We had a car break down, and it cost us $3,200 to get it running again. That emergency fund made it a stress-free situation. I'd venture to say it made it feel like less of an emergency.
What about during the COVID-19 pandemic. Millions of people were being laid off during the pandemic. Heck, I took a big cut in pay from it, we all felt something.
Wouldn't a fully-funded emergency fund be nice to help get through those times?
The first step to saving an emergency fund is determining how much to save.
I recommend starting with a goal of $2,000. That will cover most large emergencies.
To see what a fully funded rainy day fund looks like for you, check out the emergency fund tracker in these Budgeting Spreadsheets. It will help you calculate how much you need for a fully-funded account and track your progress as you save for it!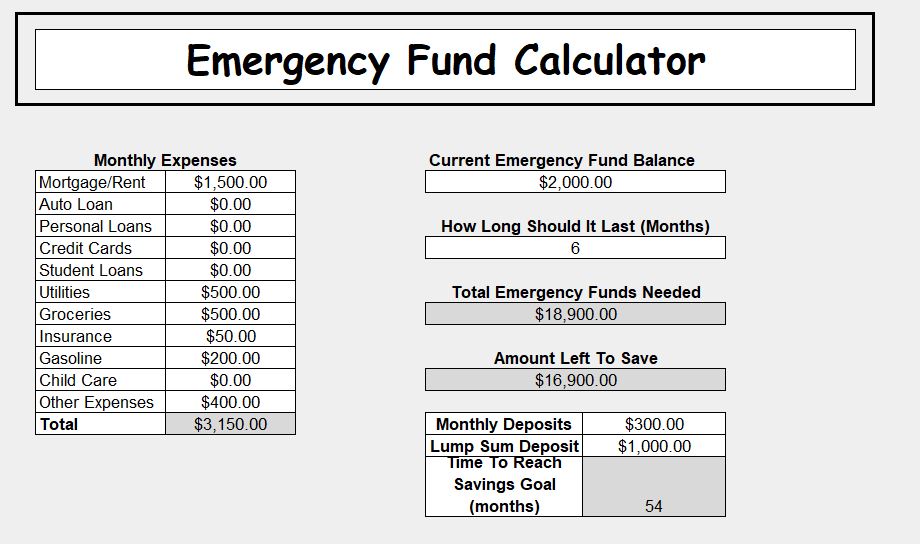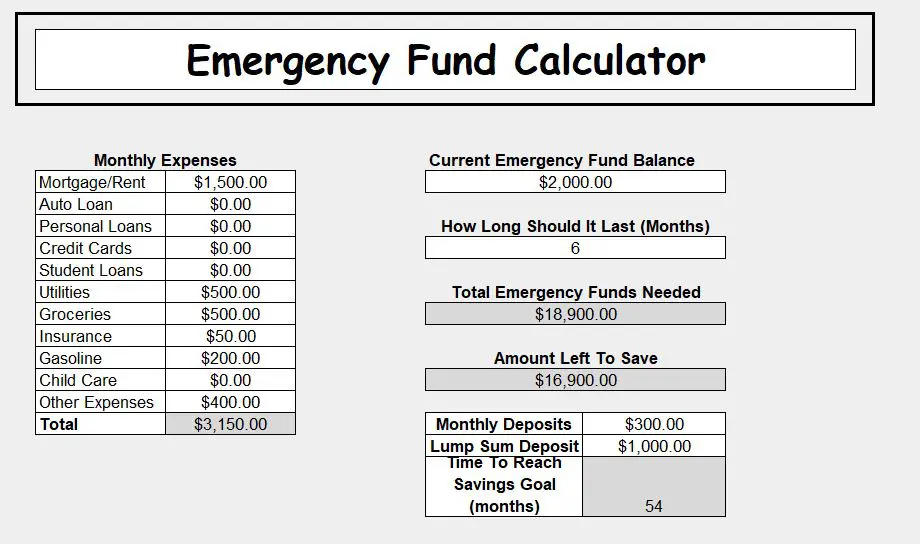 Need Money Immediately? 5 Tips To Building Your Emergency Fund Fast
#1. Start A Budget – It sounds so basic because it is, but I promise you it will be the best thing you ever did! Having a budget in place will help you save money faster than ever before.
These are our recommended tools for budgeting:
#2. Sell Unused Items – If you need cash immediately or want to beef up that emergency fund faster, look around for things you don't use anymore. There are tons of ways to sell unused items, and it's a quick way to make money fast!
#3. Automate Your Savings – There are tons of phone apps out there that make saving simple. The Empower app connects to your bank account and rounds all your purchases up to the next dollar and saves that extra money.
It's a great way to automate your investing and is like having a financial adviser in your pocket! It takes only 90 seconds to sign up for your free trial here.
#4. Rent Out Space – I know this is going to sound crazy, but a quick way to earn some cash could be to rent out space. Maybe you have an extra room that you want to list on Airbnb. Or maybe you have an RV that's not being used that you could be renting out.
If you need cash fast, you can always look to capitalize on renting out space around the house.
#5. Reduce Your Bills – If you need extra cash in your budget fast, the first place to start is by reducing your bills. Find things you aren't using like old subscriptions or even your cable bill and cut them out! You can do this manually, or you can use software like Trim that does it for you automatically!
These are quick was to get cash if you need money immediately!
There you have it, the top banks to keep your emergency fund, and how to start building it quickly.
Are you still not sure what to do with your money?? Check out this Total Money Management Tool.
If you enjoyed this article, join us on Pinterest for more money tips and tricks.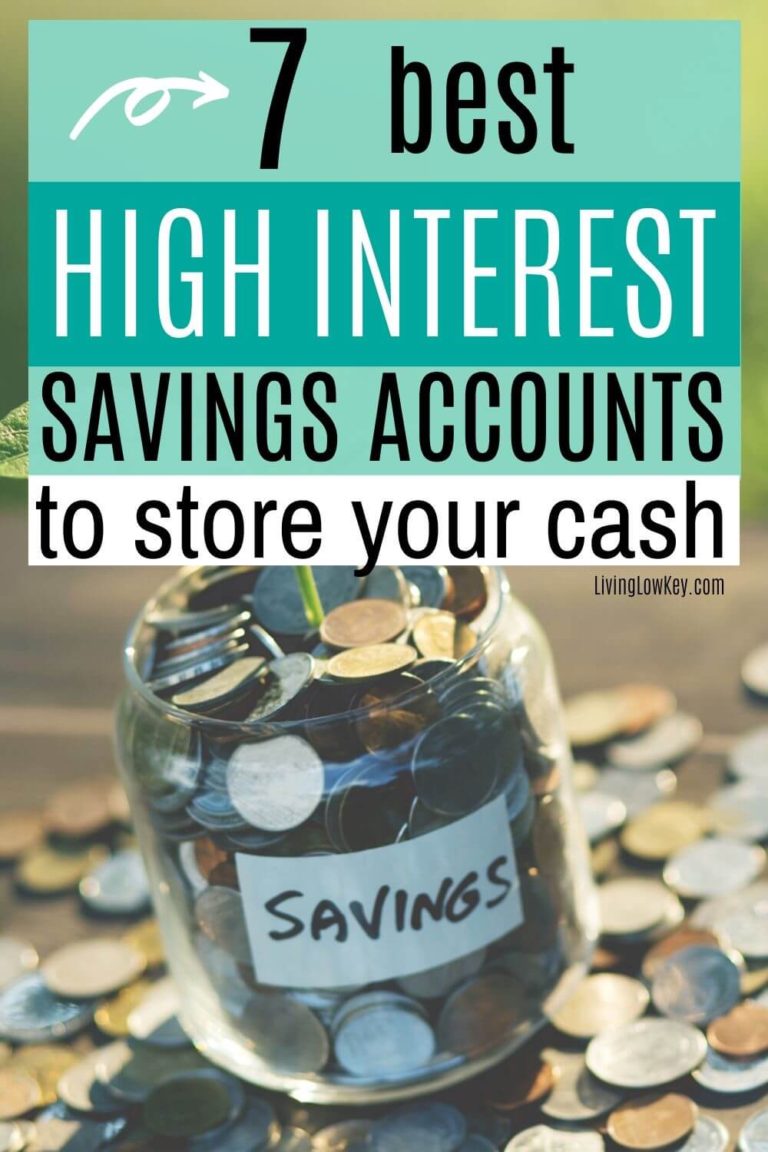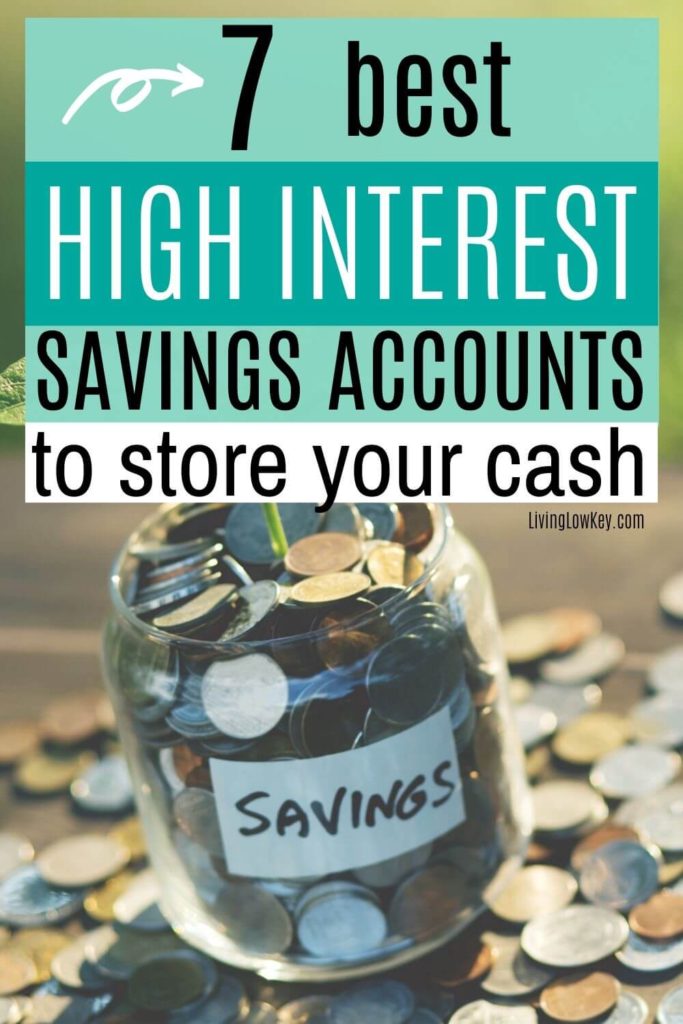 Related articles: