Are you ready to get free money just by using the internet?
I know we could all use a little extra money in our pockets.
Many of us, myself included, spend time looking for ways to make money in our free time. It doesn't matter if you're a stay-at-home mom wanting some extra cash or just looking for a small side hustle to help pay down debt.
We all are looking for one thing, ways to get free money! If you woke up this morning thinking I need money today, you're in the right spot!
Okay, so free money might not exist; a LITTLE effort is needed.
Let's get started if you are ready to replace your free time aimlessly scrolling through your social media accounts and start making money!
Here are nine legit ways to make free money right now!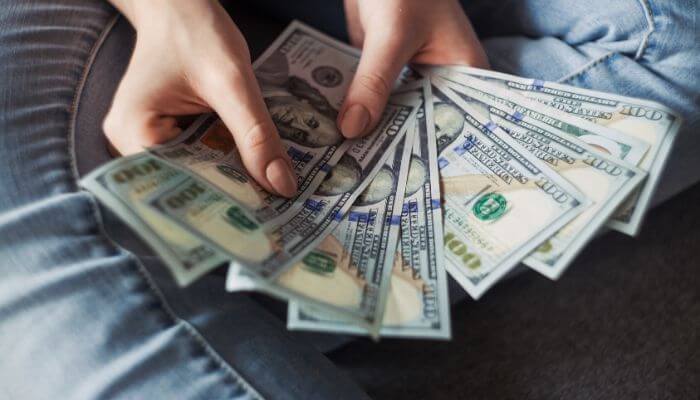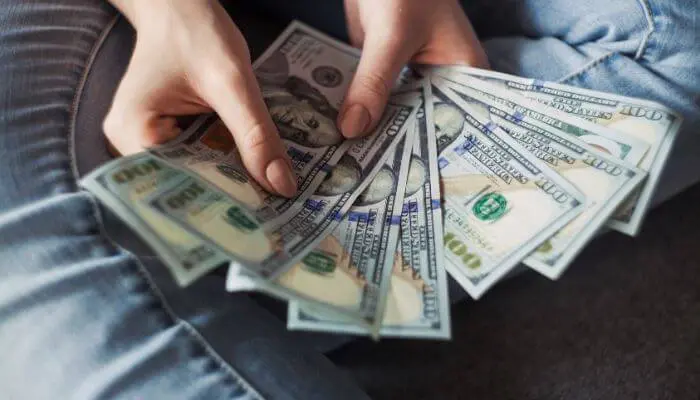 How To Get Free Money Right Now: YES TODAY!
You're probably wondering WHY why these companies would give out FREE MONEY for no apparent reason. Well, they have a reason!
Here are a few reasons companies give out free cash:
They're looking for others to promote their service

It's an incentive to get you to use their product

A company is looking to gather data
If a company is trying to promote a sale or a start-up company is just opening its doors, how do they spread the word?
YOU! The answer is you!
Pretend you went shopping at your local Walmart yesterday. When you check out, the cashier circles a survey at the bottom. It says complete the survey for a chance at a $500 gift card.
They're collecting the data that they need, from the average customer, which is you. In return, they enter you in a drawing to win big bucks.
I have used each one of these legit companies below as a way to make extra money each month. Did I mention it's free to sign up for each of them??
Go collect your free cash now!
Related Articles:
Grab Your FREE Budget Binder Today!
Start saving more money and pay off your debt with this FREE Budget Binder
There is a reason I listed Ibotta first on the list. It's not just by coincidence! It's because Ibotta is the bomb!
Did I mention they give you a $10 sign-up bonus just for signing up!
Ibotta is a phone app that can make you a lot of money. I've literally made hundreds of dollars just by taking pictures of my receipts after my shopping trips (see below).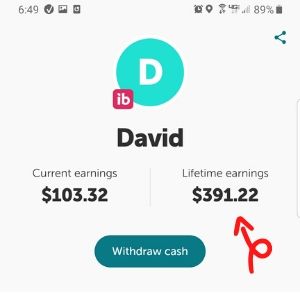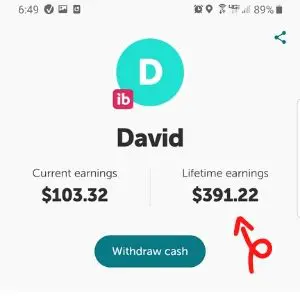 How to use this app to get cash back:
Scan through the app looking for items that you need to buy. Select the items you are about to buy. I usually write my grocery or shopping list first and then open the app to find items on my list. Or look for things I know I need.

Head to the store and purchase these items.

Once you get home, pull up the Ibotta app and hit redeem at the bottom of the app.

Take a picture of your receipt.

Cash will be sent to your Ibotta account in the next day or two.

Then transfer your money out of your account using PayPal.
Ibotta partners with over 285 different stores. Which include Target, Walmart, Best Buy, Amazon, Walgreens, and many more. Yes, you even get cash back when you shop online.
Ibotta has paid out $682,455,128 in cash rewards! See for yourself here.
If you're looking to earn even more with Ibotta, refer a friend! You can get cash rewards for every friend that joins your team. They also provide different bonuses depending on the month.
Let me tell you, those bonuses add up quickly.
So what are you waiting for? If you are ready to make some extra cash for an activity you are already doing, sign up for Ibotta and grab your free $10 today.
Start things off right and get your free money now using our link!
Recommended article: Check out our legit Ibotta review here!
2| $10 Sign-Up Bonus: For Giving Your Opinion With Swagbucks
Are you ready to get free money right now, for your opinion? Who wouldn't love to make a quick $5!
If you enjoy shopping online, watching videos, searching the web, and answering surveys, then Swagbucks is for you!
Swagbucks is all about putting cash back in your pocket. Swagbucks gives you gift cards or cash for everyday things you do on the internet.
Did I mention they are one of my favorite survey sites?
How you can earn money with Swagbucks:
Taking surveys

Watching videos

Searching the web
So are you ready to put cash back in your wallet?
On top of their impressive $10 startup bonus, it's quite easy to make money quick online by taking surveys.
To this day, Swagbucks has paid its members $421,511,269. If you want to be a part of making that kind of cash, be sure to sign up for Swagbucks today.
Use our link to grab your FREE $10 Sign Up Bonus!
Related article: Is Swagbucks Worth It? Our Official Swagbucks Review
3| Get $10 In Free Cash When You Sign Up With Rakuten
Are you ready to get free cash back for the online shopping you already do? If so, you're going to love Rakuten– formally known as Ebates!
I always describe Rakuten as a shopping mall, only it's online. They partner with some of your favorite stores such as Amazon, Target, Macy's, Walmart, and many more.
Rakuten gets an A+ with the Better Business Bureau, so there is no need to wonder if it's legit.
How does Rakuten work:
Search Rakuten for the store you want to shop at.

There will be a little icon with a percentage next to it. This tells you what percent you will save just by doing your shopping through Rakuten.

Do your shopping as usual.

Earn money just by shopping through Rakuten.
Yes, it's that simple!
During the holidays, we do a lot of our shopping at Amazon! We shop with Amazon through Rakuten to get extra cash back in our wallets for our purchases.
Are you wondering how Rakuten can afford to pay you just by using their site? Look at Rakuten as a 3rd party referral program. Rakuten brings traffic to the companies such as the ones I mentioned above. In return, the companies pay Rakuten to bring customers to their stores. 
Rakuten then turns around and pays you for using their website.
If you are ready to score free money? Don't forget to grab your $10 sign-up bonus for using our link.
Grab your $10 Sign Up Bonus Here!
Related article: Rakuten Review: Our Honest Opinion Of This Cash Back Site
4| Acorns: The Easy Way To Save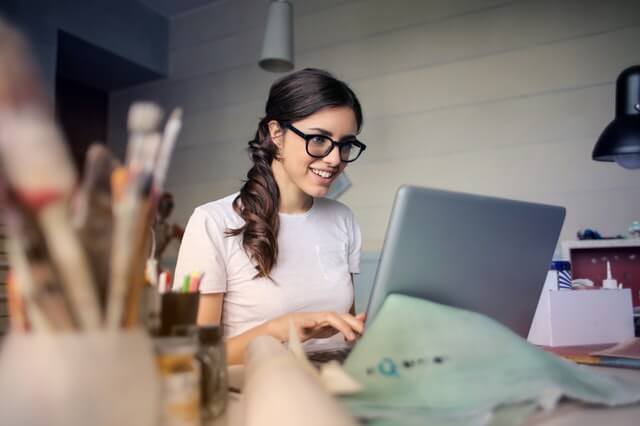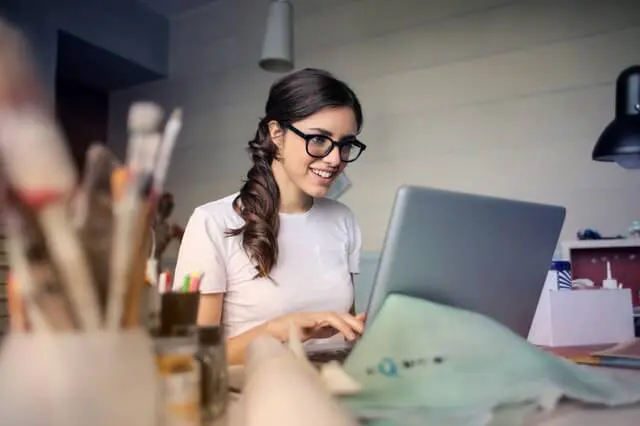 I promise that if you're looking to save money or start investing, Acorns is going to be your new best friend.
Most of you have probably heard of Mint.com at some point in time, especially if you're always looking for ways to make money and save.
Well, Acorns is similar to Mint, only better!!
With Acorns, you can save and invest money without even realizing you're doing it. How, might you ask?
By investing your spare change!
You know, the change you don't realize you have because it jingles around in your pocket.
How does Acorn work:
Download the app and create an account

Connect your debit or check card to the Acorn app

Make your everyday purchases

Acorn automatically rounds up your transactions and puts it in your savings

Once your savings grow to $5, you can invest in one of their portfolios of your choice.
If you're struggling with saving and investing, this app could be the reason you retire early!
So, you're probably wondering how you get free money with Acorns. The answer is investing the money you make with Acorns. Once your investments start to grow bigger and bigger, you will see the magic of compounding interest.
Compounding interest is FREE MONEY, which is going to be your new best friend!
Check out how we saved $100,000 in 5 years in our early 20's on one average salary by saving and investing!
Grab Your FREE Budget Binder Today!
Start saving more money and pay off your debt with this FREE Budget Binder
5| InboxDollars: Earn a FREE $5 Bonus Just For Signing up
Ready for some more free money?
Signing up for InboxDollars is super quick and FREE. It literally only took me several seconds.
With InboxDollars, you get rewarded for watching tv, taking surveys, and shopping. Depending on the survey, you can make up to $15 per survey!
If you're ready to make money watching tv in your free time, InboxDollars is going to be your jam!
What I love most about InboxDollars is that their website is so easy to navigate. It makes MAKING MONEY easy for everyone!!
TRY InboxDollars and Grab Your Free $5
6| MyPoints: Earn Up To $10 Per Survey
MyPoints offers a wide variety of ways to make cash! So if you're thinking, how do I get free money right now, you're here!
You're going to love MyPoints for their diversity. They offer so many different ways to make MONEY so you won't get bored.
How to make money with MyPoints:
Taking surveys

Shopping for everyday items

Watching videos

Playing games

Print coupons

Ready emails
The options are endless! Points are associated with every survey you take or every item you buy if you are shopping. Let your points add up and redeem for cash, gift card, or travel miles.
MyPoints also offers a referral program. So if you decide you love MyPoints, and you have a friend sign up with your link, you get a reward. It's a win-win!
Join MyPoints Today and Start Making Money!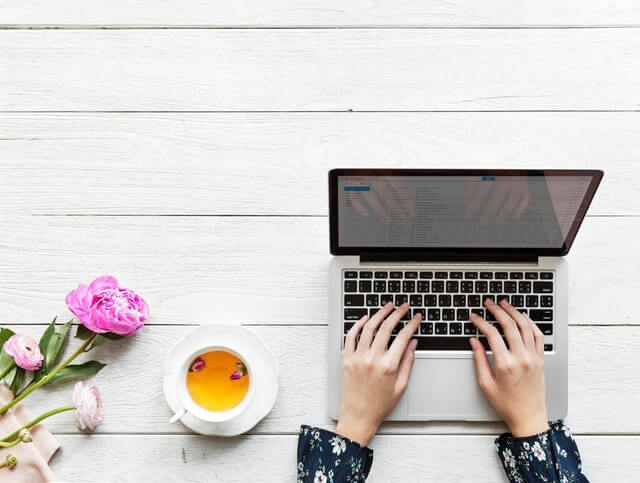 You're here because you want to make money, RIGHT?? What if I told you Vindale Research is one of the top-paying survey sites…
Would you give it a try?
Yes, you earn $2 just for signing up with your email, BUT what if I told you that you could earn up to $50 per survey! If you're looking for a side hustle, I'd collect my $2 and not stop there.
This survey company has a variety of different topics to choose from, such as sports, home improvement, technology, cars, health, and travel. So you won't get stuck taking a survey about some topic you couldn't care less about.
Why You Should Sign Up:
You earn $2 just for signing up

Get free cash for every survey you take

Earn up to $50 per survey

They offer full-service support
Give this highly recommended survey company a try today!
Redeem Your Cash Today Using Our Link
8| Give Your Opinion With MySurvey
Are you ready to share your opinions and be a unique influencer? Or participate in consumer research, online surveys, diaries, and test products? Then MySurvey is your jam!
MySurvey is the #1 paid survey site!! So no need to worry about whether or not this site is legit!
They have rewarded over $32+ million to its members.
Mysurvey gives you points for every survey you take. The shorter the survey, the fewer points you get. The longer the survey, the more points you get!
9| Score Free Cash With A Bank Bonus
Has your bank ever given you free cash? No, I'm not talking about a dollar or two. I'm talking about cold hard cash.
Well, mine has!!
If yours hasn't, you are at the wrong bank, or you don't have multiple savings accounts. I'm the queen of having multiple savings accounts!
A lot of banks have incentive programs, and if yours doesn't, as I mentioned above, you are at the wrong bank. Certain banks pay you cash just to open up a savings account with them.
You guys, this is free cash! I made $30 last year by opening another savings account. You can't ever have too many.
Do yourself a favor and find yourself a bank that pays you to open an account. If you have any young children, this would be a great way to start their own savings account.
There you have it, nine ways to get free money! Try these ideas out, and let us know what you think in the comments below.
If you LOVED this article, save it for later and join us on Pinterest for more money-making ideas.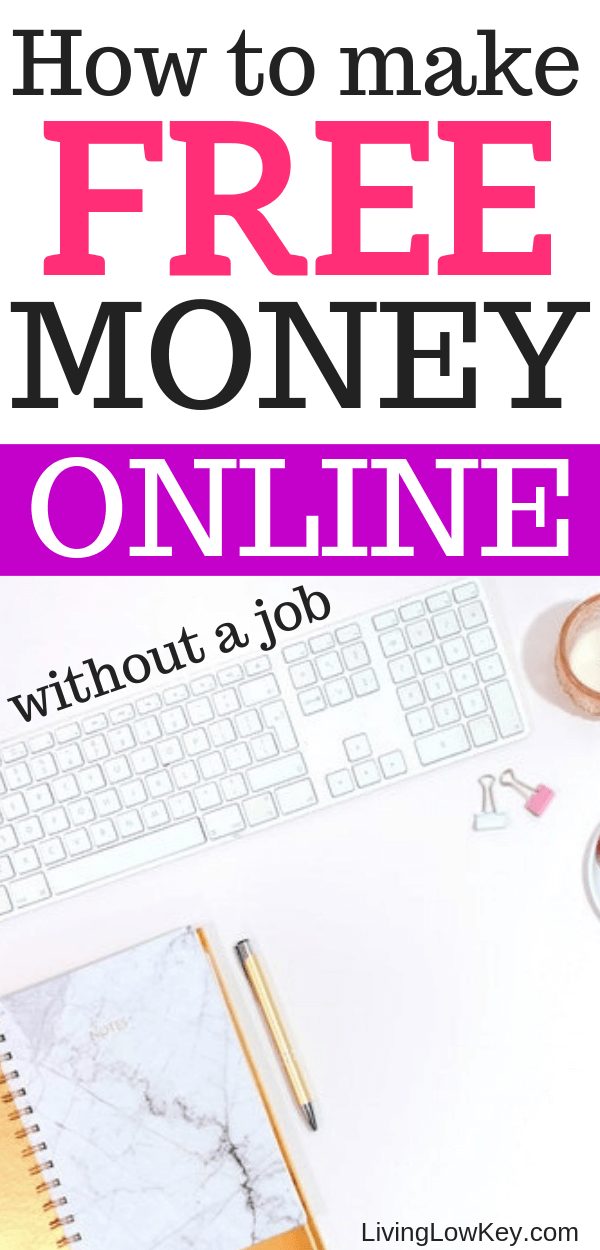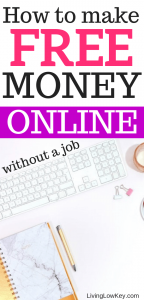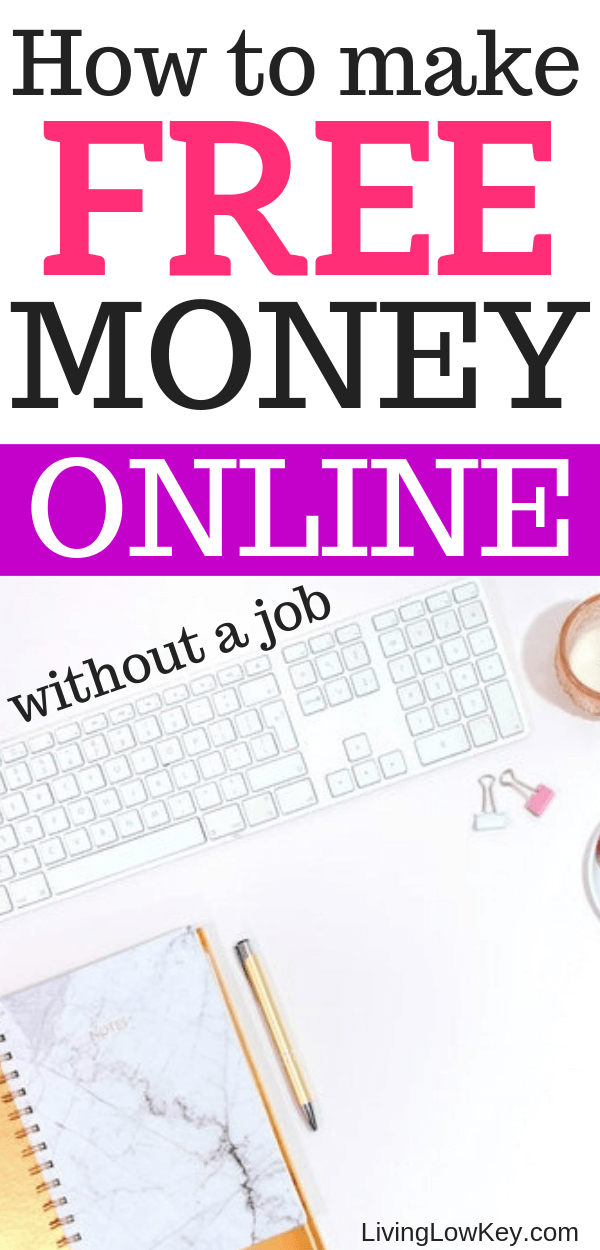 Related articles: