The ultimate guide to the cash envelope system

!

Do you want to know our secret to paying off more than $30,000 in student loans? Or, better yet, how we were able to pay off my student loans before I even graduated with my 4-year degree.

Yea, you read that right!

We were able to pay off my student loans and become debt free before I even graduated. On top of that, we were able to build our retirement accounts to over $100,000!

All in our mid 20's on a single income.

Well, we didn't do it by winning the lottery, that's for sure….

If you've tried budgeting, you've probably heard of the cash envelope system. This system has been around for a long time, yet a lot of people still don't know how it works.

Let me tell you, this system is your golden ticket to building your savings. This envelope system works if you're trying to save money or if you're trying to tackle your out-of-control spending habits and get out of debt.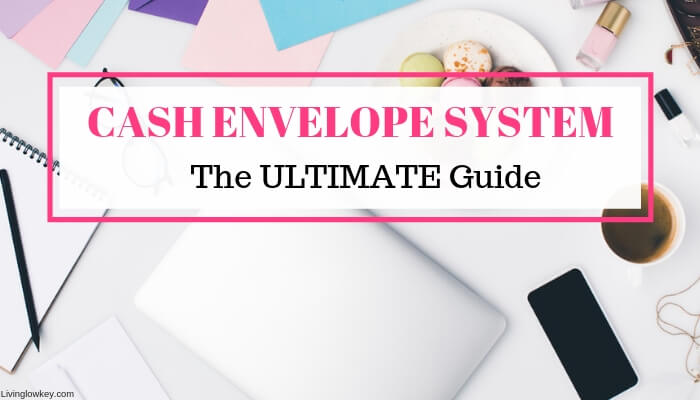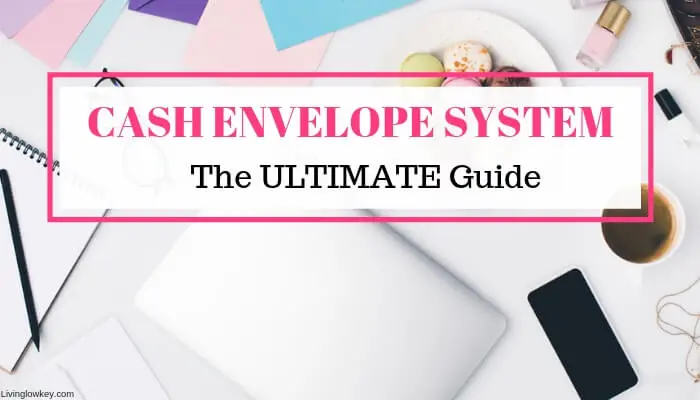 Related articles:
What Is The Cash Envelope System
The cash envelope system is one of the most simple budget systems to use but that doesn't make it easy.
Then again, when is saving money ever easy? This system is super straight forward, and with a little practice, it will soon become second nature.
If you are brand new to budgeting, you should check out our 5 day Organize Your Finances Challenge.
It's a totally free 5-day course that will give you all the tools you need to create a solid budget.
Organize Your Finances Today (click HERE to get started)
How the Envelope System Works
What you are going to love most about this budgeting system is that it's so easy to get started. So get ready to take some notes.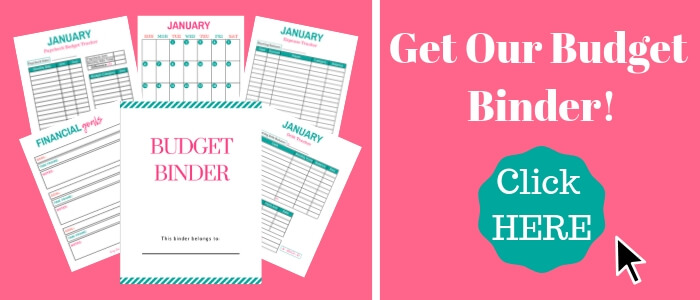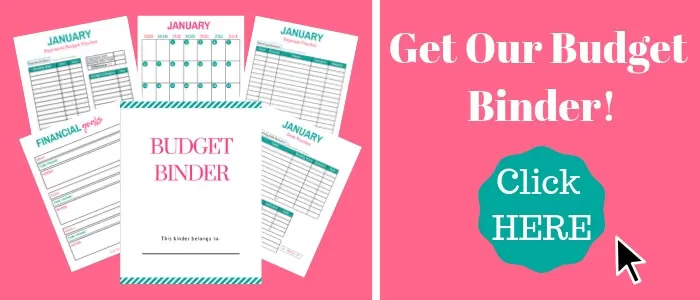 1. Figure Out Your Income and Expenses
You can't budget your money properly if you don't know how much you make every month.
Your first task is to figure out your household income. If you have a side hustle that makes money, make sure to count that too.
Next, add up your monthly bills. Then subtract your bills from your income.
The difference is what you'll be using to fill your cash envelopes.
If you don't know how to calculate your income or expenses check out our step-by-step guide in our FREE Budgeting Course.
This course will walk you through this process more in-depth as well as give a few tips and tricks we use to create our budget.
Keep in mind- Your expenses are going to change month by month. One month you might have to take your vehicle in for maintenance, things come up.
Creating a new budget every month is very important.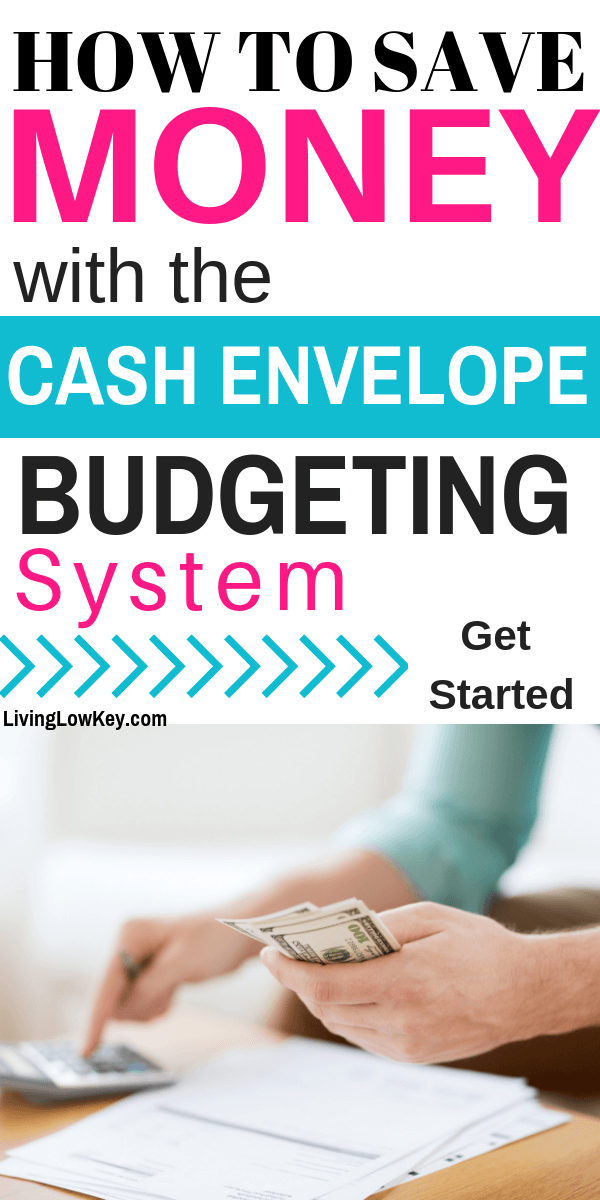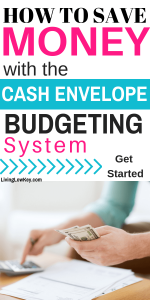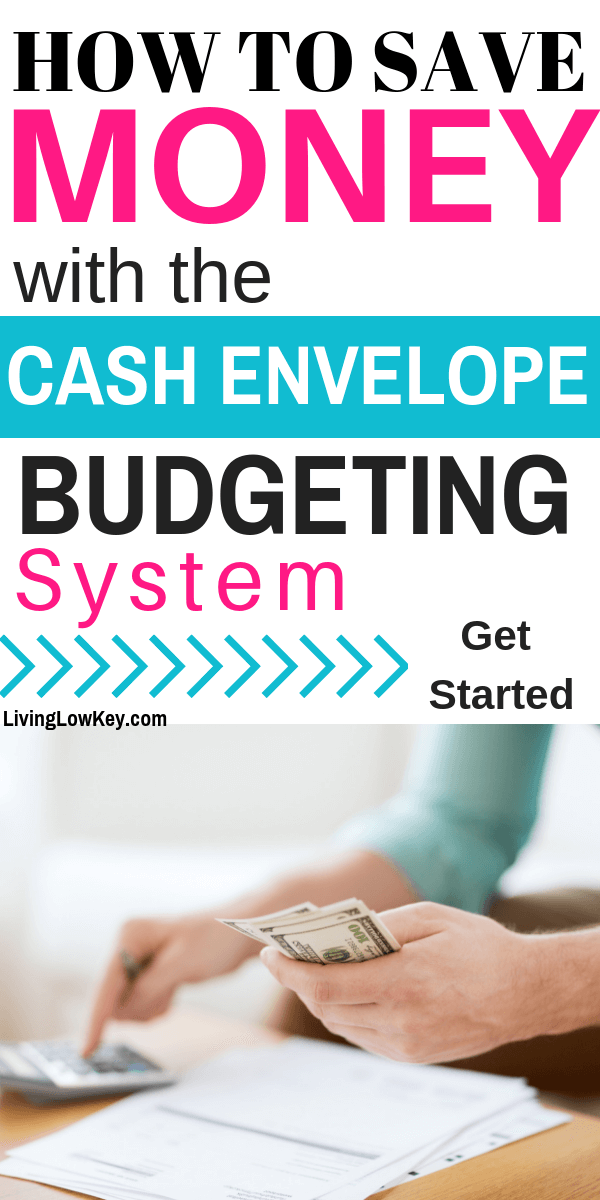 2. The Envelope System Budget
Once you figure out how much money you have left over after paying your bills it's time to set up your budget.
Start by figuring out where you want your money to go. Then divide up your money accordingly.
For example, I budget $500 a month for groceries for my family of 4. I go to the atm twice a month. So at the beginning of the month, I pull out $250 to put in my "groceries" cash envelope.
I do the same with each category of spending. Making sure that one category is for savings and one for paying off debt.
Remember always to pay yourself first!
Grab Your FREE Budget Binder Today!
Start saving more money and pay off your debt with this FREE Budget Binder
Find The Cash Wallet That Works Best For You
This is the fun part!
It's time to find the cash envelope wallet that works best for you.
After all, who doesn't like a good wallet?
The best part about this wallet is it's going to help you save money! There are so many different wallet options out there. How will you ever choose??
Don't worry. I'll show you some I've had success with.
Paper Envelopes:
When I first started out using the cash envelope system, I would use plain old white envelopes.
These work best if you don't want to spend the money on a wallet or for convenience. You'll love these because you can keep track of your spending right on the back of the individual envelopes.
Best of all, most of us also have these lying around the house.
One drawback to using these envelopes is that your money can fall out. I've lost money this way because there isn't a way to keep your money physically inside the envelope, especially if you have loose change.
Also, if you have multiple envelopes, they can create a cluttered mess in your purse. They also fall apart easily from pulling them in and out of my purse.
However, they are CHEAP, and who doesn't like cheap! 8 years into this budgeting lifestyle, and you'll still catch me pulling out these white envelopes from time to time.
Plastic Envelope System Wallet:
When I got tired of carrying around a handful of white paper envelopes that would rip apart way too often, I tried plastic wallet envelopes.
Let me tell you what a nice little upgrade it was. I love that they are in different colors! Now I was able to color code my envelopes. I knew exactly which color went to which expense.
Red is always groceries because, after bills, FOOD is our biggest expense. If you have trouble memorizing which color is which expense, you can just stick a sticker label to the outside to remind yourself.
You will love that these plastic cash envelopes won't rip apart when I put them in my purse! They also zip shut so coins don't fall out. It's a huge improvement from the constantly falling apart white envelopes.
One drawback I had with these was I could no longer keep track of my spending on the back of my actual envelope, which led me to have to carry a small notebook around as well.
Dave Ramsey Envelope System:
Yes, there's more! Some of you might recognize this wallet if you're a Dave Ramsey fan. He is the author of Total Money Makeover.
This was the book I used to get my husband hooked on my frugal way of living. If you haven't read it, it's a must!
Oh, hey, and it worked! 
This wallet is all in one, unlike the envelope systems I mentioned above. What I love most about this deluxe system is that it holds everything. Not only does it hold your envelopes, but it also has a spot for your debit cards and checkbook, if you still carry one. 
You can even keep track of your expenses right on your envelope, inside of your wallet.
This is a great wallet, and it does its job well. The only thing I didn't care for with this wallet was (personal opinion) I'm not a huge fan that it only comes in one color.
I like bright and bold colors, which make me get excited about saving.
Cash Envelope Wallet:
This is my favorite budget system by far. I think I've tried them all.
At one point, I even carried around a pink plastic mini expanding file folder. I'm not going to lie, it was kind of embarrassing, but I was determined to save money and change the direction of our family's future.
I think you'll love everything about this budgeting system!
I know I do.
This cash wallet is dual-purpose. It holds your cash and provides you with the resources to keep track of your finances all in one place.
Did I mention the cash wallet is so adorable, and it makes saving money fun!
How To Organize Your Envelopes
You have your budget figured out and your envelopes or wallet in hand!
Now what!!
It's time to organize and label your envelopes or wallet slots, depending on what you will be using.
Start by creating categories for your money.
You can have as many or as few budgeting categories as you want. I use a few envelopes, but that is just what works for me personally.
Cash envelope system categories:
Groceries

Necessities

Fun Money

Clothing

Entertainment

Baby Essentials
Remember, not everything has to be paid for in cash. You can still use your debit card for gas and pay for all of your utilities via auto-draft.
Just make sure you keep track of these expenses and include them in your budget.
Most months, your utilities and the amount of gas you use will be close to the same as the month before, so it's fairly easy to track.
Fill Your Cash Envelopes: Hit Up Your ATM
Now it's time to go get your cash!
I fill my cash wallet or envelopes weekly. You can do it bi-weekly too, it's totally up to you.
We are a one-income family, so I go to the bank once every two weeks on payday. If you have an awesome bank like ours, which pays back ATM fees, then go to any nearby ATM.
Even though I go to the bank bi-weekly, I fill my envelopes or wallet once a week. This way, I don't walk around with very much cash.
So for us, even though we "get paid" biweekly, payday is weekly.
Who doesn't want a weekly payday? Am I right?
Once you get home, take out the amount of money you budgeted for each category and fill your envelopes or your wallet accordingly.
Leaving the money in your bank that you budgeted for your auto-draft bills, gas money, and anything else that comes out automatically.
Pay Off Your Debt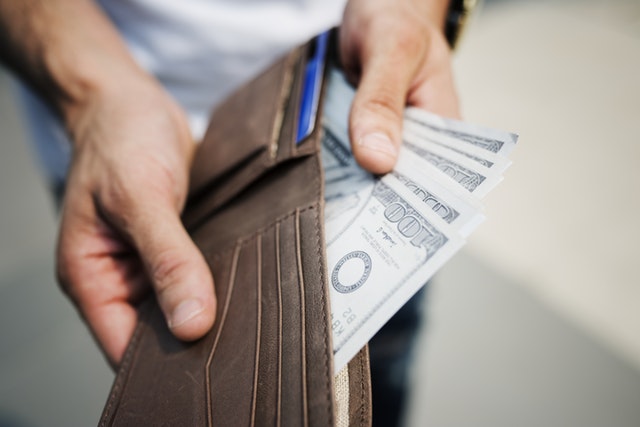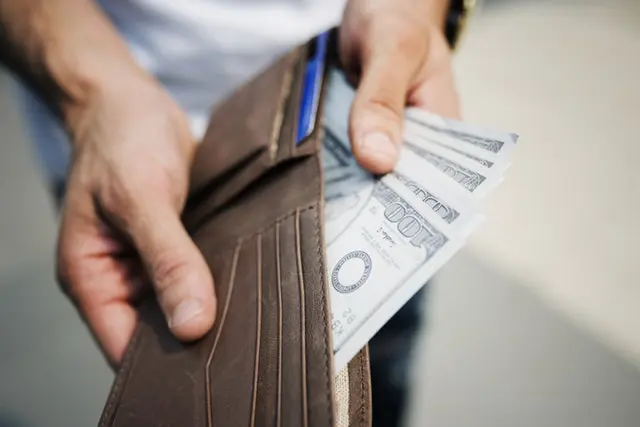 Here's our big secret! Are you ready??
Any money you have left over in your account after pulling out money to fill your envelopes (that doesn't go to bills) goes immediately to savings or to pay off debt.
Yes, before you even have a chance to spend it.
That, my friends, is our secret to paying off large amounts of debt and saving large amounts of cash.
If you want to get real frugal with your money every month, give yourself less and less money to put in your envelopes and add more to your savings.
How much money do you really need for groceries per month?
Every month tailor your spending and see what works best for you.
In our family, it becomes a game, "how much can we save this week?"
You don't have to make a lot of money to have a lot of money. You just need to be conscious of what you're spending your money on, this system will help you do that.
Remember, when your envelopes are empty, you are out of money until the next payday.
So spend wisely!
This system works, and it has helped us save over $100,000k! Give it a try, and then let us know what you think.
Give the cash envelope system a try, and let us know what you think in the comments below!
If you liked this article, save it for later and join us over on Pinterest for more money-related articles!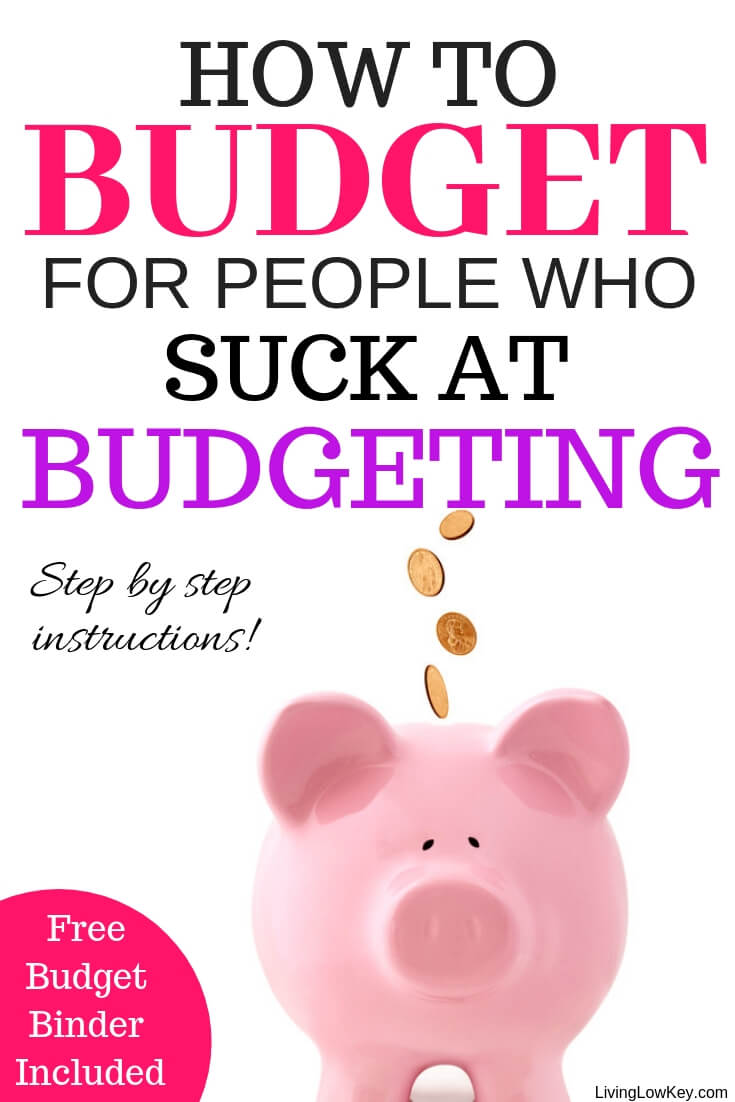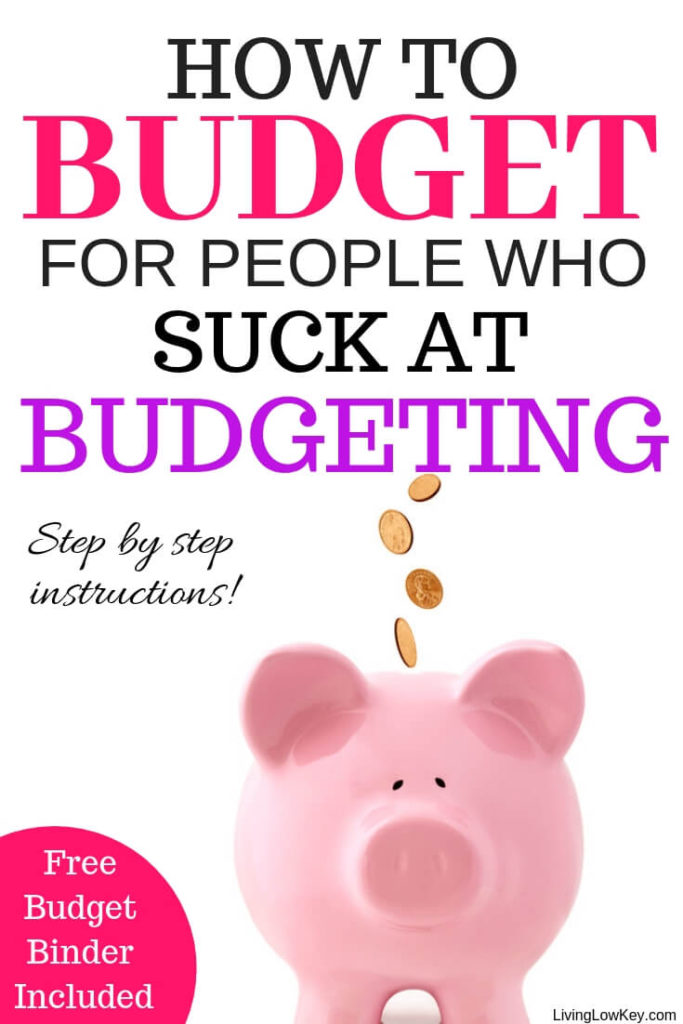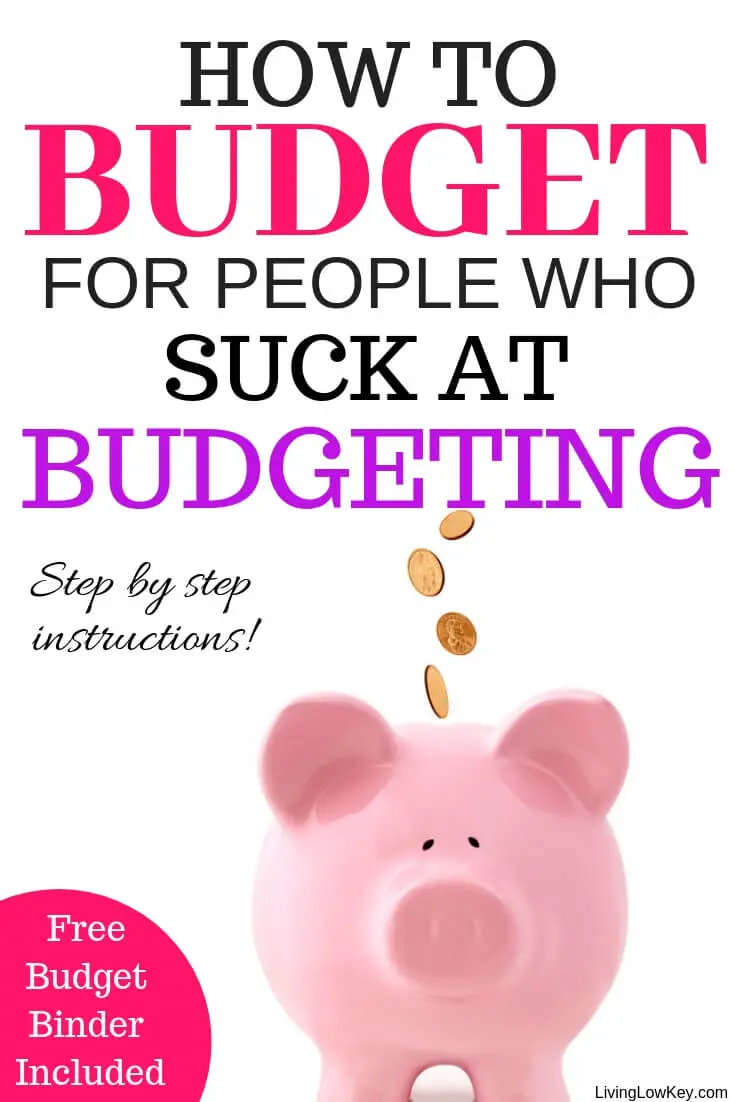 Grab Your FREE Printable Budget Binder
Related articles:
Our Favorite Resources
Ibotta: This is by far my favorite app to get cash back when I shop in stores or online. Whether I'm buying groceries or going to Target for everyday essentials, Ibotta has great deals that you need to take advantage of! The other day I got $1.20 cash back from a $3.60 box of granola bars. When you signup with our link you'll get a $10 welcome bonus.
Credit Sesame: Have you checked your credit score lately? I recommend checking your credit score at least once per year. My choice for getting a quick and FREE credit score check is Credit Sesame. They require a minimal amount of information to get your credit score and they have a bunch of other useful finance tools at your disposal.
Affiliate Marketing Help: If you run a blog and need help with your affiliate marketing game, you have to check out Making Sense of Affiliate Marketing. This extensive course shows you everything you need to monetize your blog. Making Sense of Affiliate Marketing has seriously changed the way we look at blogging and has helped us grow our blogging income substantially.
Rakuten: If you do any shopping online you need to check out Rakuten. Much like Ibotta, Rakuten will give you cash back when you shop online at your favorite stores. They partner with over 150 stores so you'll be sure to find a store you love. Cashback amounts range from 1% up to 15% or more. When you sign up using our link you'll get a $10 welcome bonus on your first purchase of $25 or more.