Free printable chore charts you must try!
I don't know about you, but my family and I have never spent as much time in our home as we have this past two years.
This isn't a bad thing, but I felt like I was spending so much more time cleaning up after everybody else, with no help in sight.
Now my eldest daughter has always done "chores," but I hadn't sat down and taken the time to create a chore chart. Let me tell you. This tiny action changed my life.
After implementing chore charts in my home, my children help out so much more around the house, and they do it without question. Now, my 4-year-old folds clothes better than most adults.
Introducing chore charts has challenged my kids to do more and it's allowed me to do less. If your children are at the age where they are ready to start doing chores, these chore charts are a great place to start.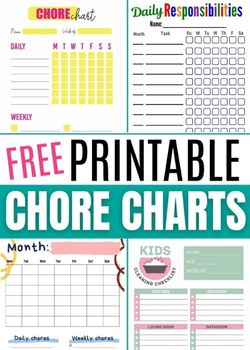 Free Kids Chore Chart Printables
With these charts, you can assign specific tasks to each child and track their progress. Best of all, these printable chore charts are all FREE, and they are some of the best kid chore charts I've found.
There is a variety of different chore chart templates available below, so find one that works best for your family. Once you've found a template you like, print it out and start assigning chores. Be sure to praise your kids when they complete their tasks!
Use the links to grab the printable of your choice!
This is one of the many chore charts for kids! Grab this blank chore chart template and fill it in with whatever tasks you would like your children to complete. Keep reading for chore ideas so you can fill in your own chore chart!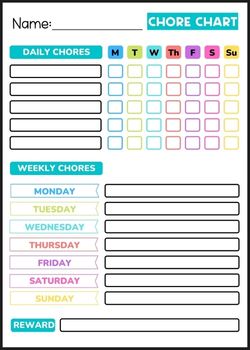 Use this empty simple chore chart to help your child keep track of his or her weekly chores. This is one of the best chore charts I've come across, as it comes with chore bucks as well. Chore bucks give your child an incentive to make sure their chores are done.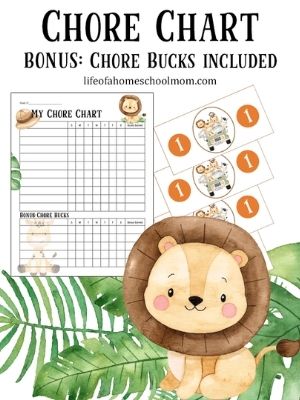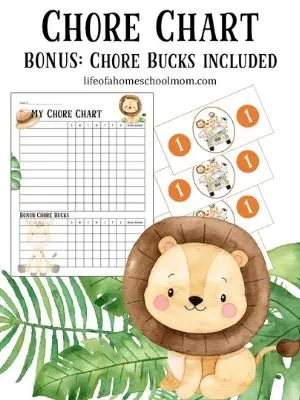 @ Mom For All Seasons
This ocean-themed weekly responsibility chart is adorable. This blank chore chart printable works great for younger kids who are just starting to help around the house.
List out what chore you'd like your child to do during the week. Hang this weekly chore chart in the kitchen and allow your child to mark off when they've completed the task.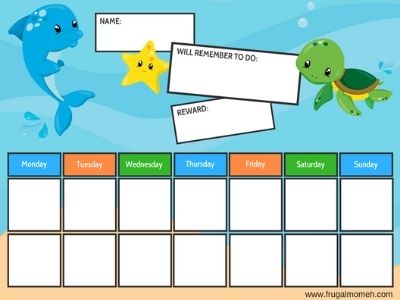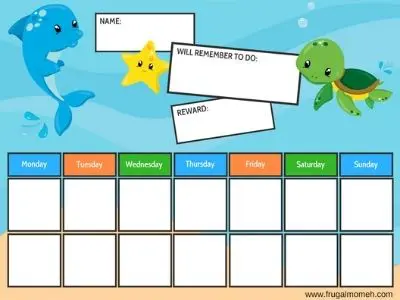 @ Frugal Mom Eh
Related articles:
The Paris theme weekly chore chart will be a hit with your tween. Write in their weekly chores on this monthly chore chart template and let your child mark off which days they did each chore.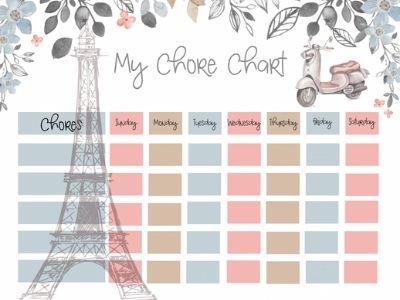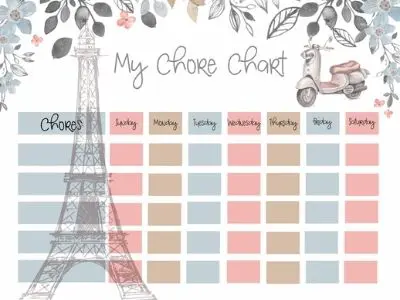 @ Frugal Mom Eh
These free printable chore charts come with everything you need to introduce your child to the daily routine of chores. If you are looking for great daily chore charts for kids, look no further.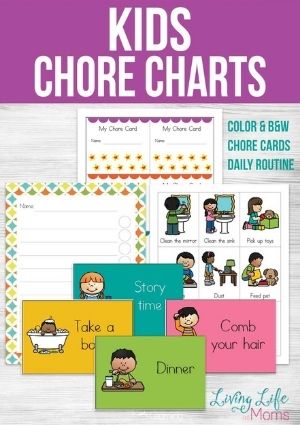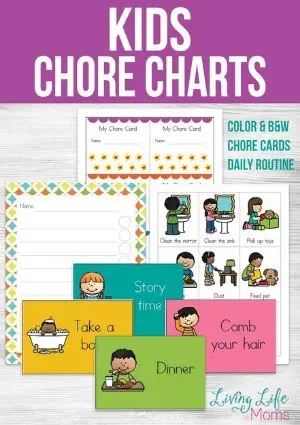 @ Living Life As Moms
If your child loves Hello Kitty, these printable chore charts will be a hit in your home. Choose from 7 different styles!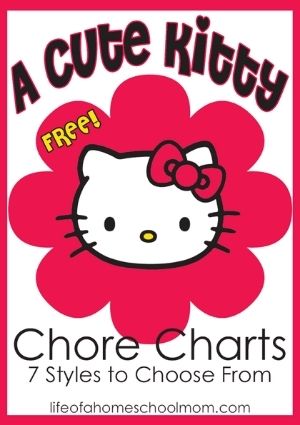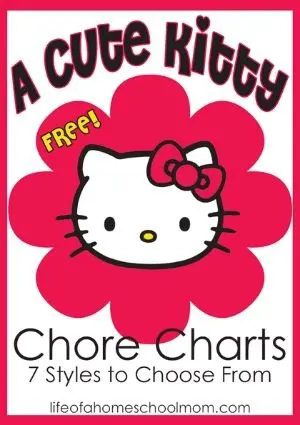 @ Mom For All Seasons
You will love these free chore charts. They come in several different colors and are simple to use. Pick your color and print to start using chore charts in your home today.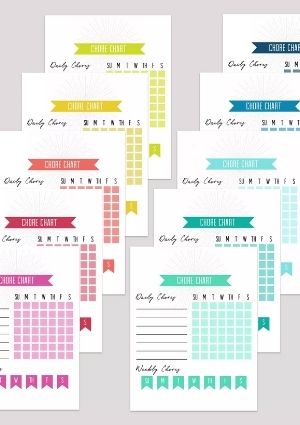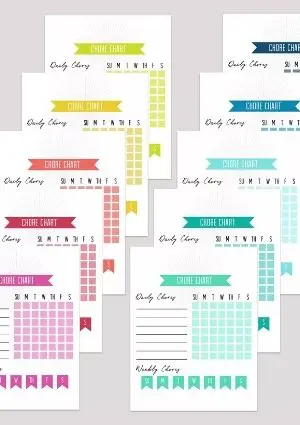 @ Practical Perfection
This is such a great weekly chore list template. Not only is this a great weekly chore template, but it comes with lots of great information on how to be successful at using chore charts in your home.
Grab this weekly chore chart printable, and be sure to check out the blog post written in great depth on how to be successful using it.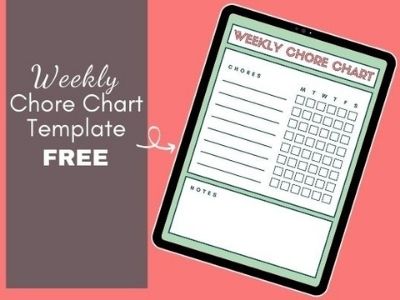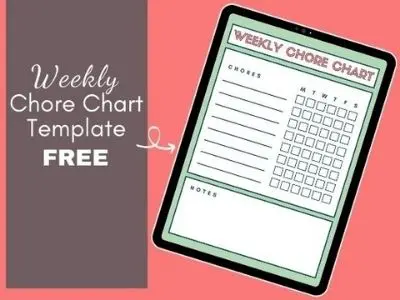 @ Healthy Happy Impactful
Using an editable chore chart is a great tool if you have multiple kids who are of different ages. This free editable chore chart printable allows you to fill in chores for each kid and print one printable off per kid.
Go grab this fun chore chart right now!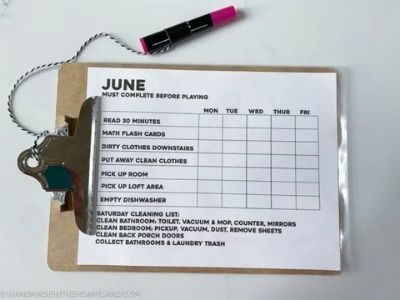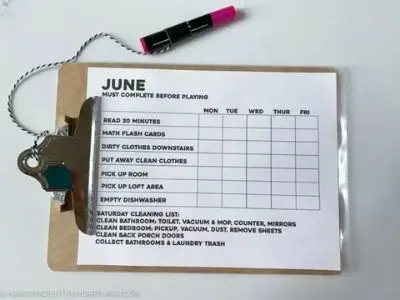 @ Handmade In The Heartland
These simple free printable chore cards will teach your kids to be hard workers and work for what they want. These are a great addition to any chore chart or to use alone. I'd grab a free chore chart from above and use these as a great incentive to do extra chores around the house.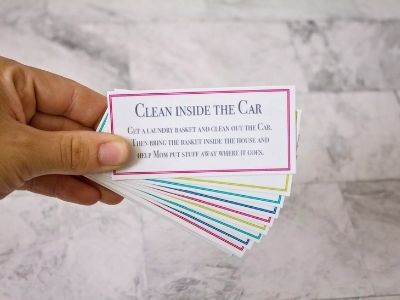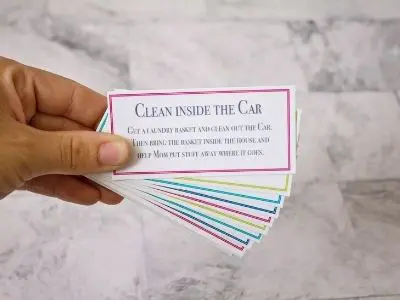 @ Practical Perfection
Over at Mommy to Mom, you'll find some great tips and recommendations on what chores kids should be doing based on their age. Go check out her tips and tricks and grab your free printable chore list.
Get Your FREE Budget Binder Today!
Start saving more money and pay off your debt with this FREE Budget Binder
You are going to love these free printable chore cards. These chore cards are great for older kids who can read. Take the guessing game out of what needs to be cleaned in each room. These cleaning cards tell the kids what needs to be done in every room.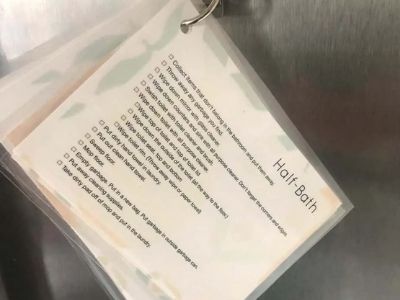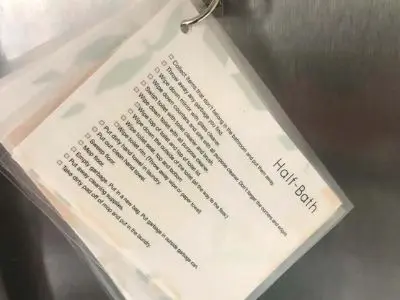 @ Hey Donna
Are you looking for a monthly chore chart, then this is for you. If you don't want to print off a weekly chore chart for your kids, I highly recommend this monthly chore chart.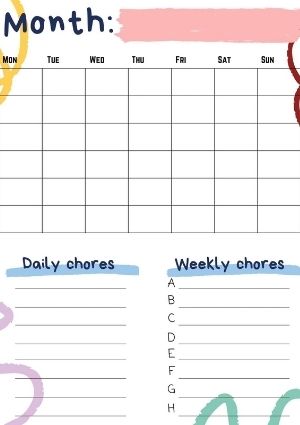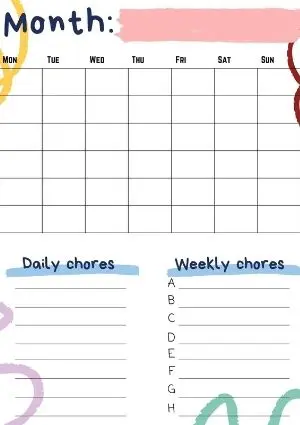 @ Saving Talents
These free chore chart printables take all the work out for you. Use the chores by age printable to determine what the age-appropriate chores are for your child. Then fill out the blank chore chart.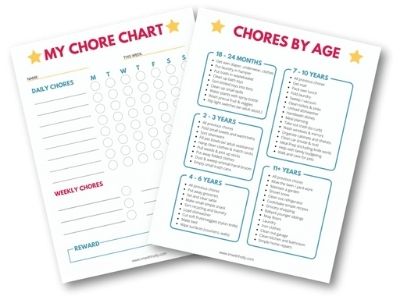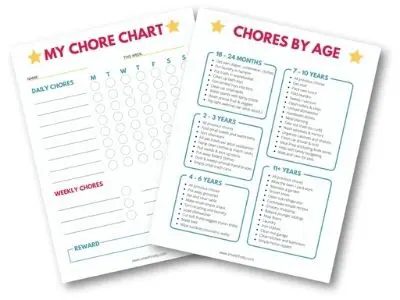 @ Im With Holy
This is a great family chore chart template. Print it off and fill in the name, age, and week. List out what tasks need to be done in each room of the house.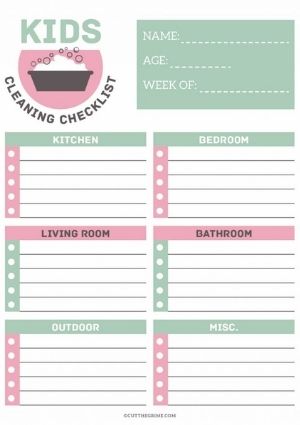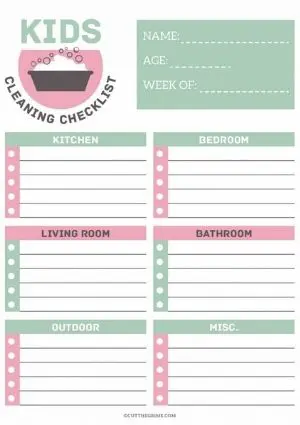 @ Cut The Grime
If you haven't tried chore cards, this is a great place to start. The idea behind these chore cards is to make a chore card for each chore around the house. Then place the chore card where each task needs to be done as a visual reminder.
Let your kids mark off their chore cards as they go.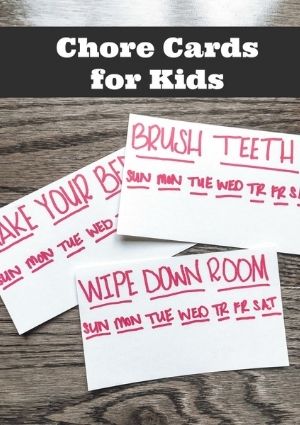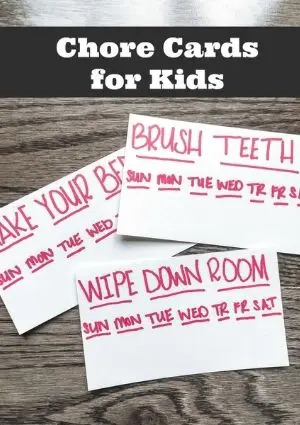 @ Family Focus Blog
This free chore chart and reward tickets look so fun and inviting. It will make your kids want to do chores. If you are looking for a chore chart as well as a way to reward your kids for their chores, you'll love these chore printables.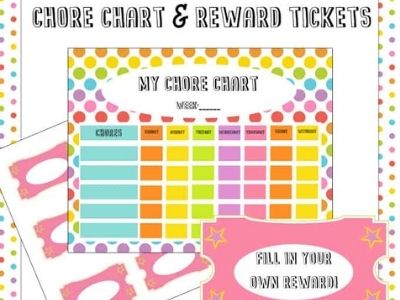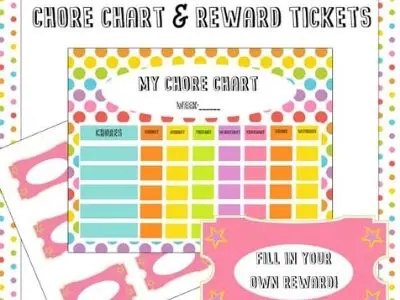 @ Simply Stacie
Grab this free chore chart and let your kids do the work. On the left, fill in the to-do column. Let your child check off their completed chores as they go.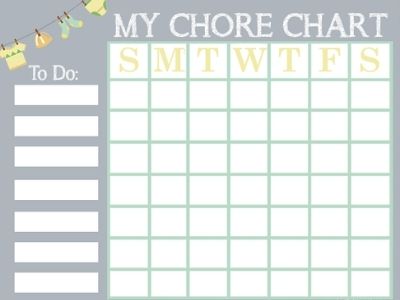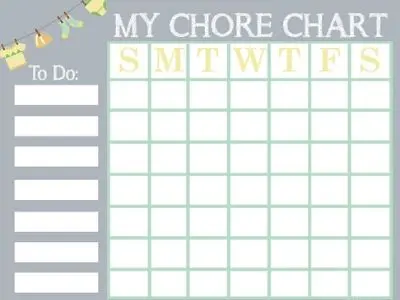 @ A Cowboy's Life
This simple yet appealing chore chart for kids will have your kids helping out around the house in no time. This kid's chore chart printable is easy to use and a great reminder of what chores need to be done each day of the week.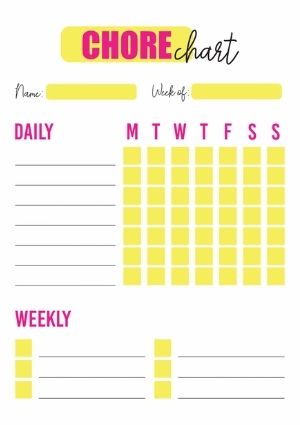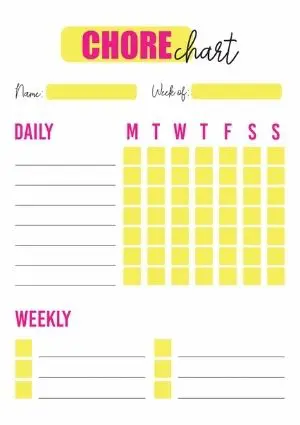 @ About A Mom
Go grab your free kid's chore chart! Write the tasks on the left and let your child check off each task that is completed on the right.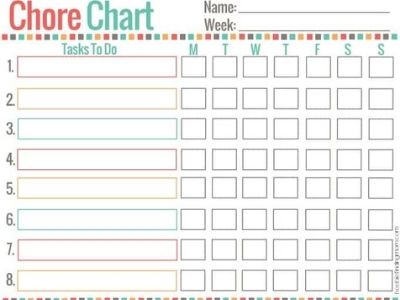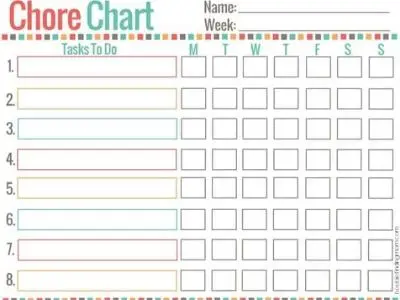 @ Freebie Finding Mom
You are going to love this chore chart point system. Use this blank chore sheet to write each chore in the task column, followed by how much each chore is worth. Let your kids check off their completed tasks on this weekly responsibility chart as they go.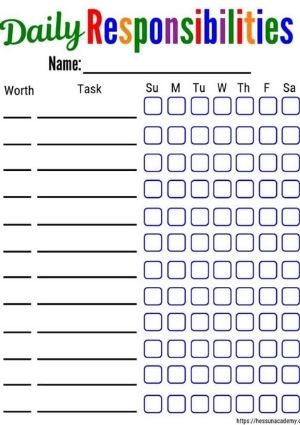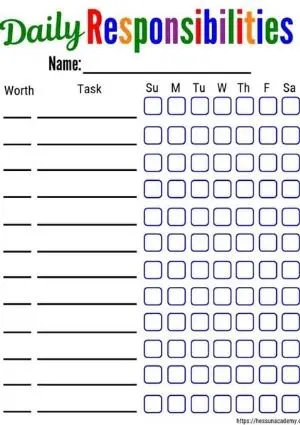 @ Huss Un- Academy
Daily Chore List By Age
Looking for household chore ideas to go along with your printable chore chart? Here are a few daily chores your child can do by age.
Ages 4-5
Make your own bed
Dust
Put clothes away
Put away toys
Pick up sticks in the yard
Ages 6-8
Wash and put away dishes
Feed pets
Unload dishwasher
Sweep
Fold laundry
Ages 8+
Clear dinner table
Take out garbage
Clean bathroom
Put away groceries
Vacuum
Summary- Kid Chore Chart Printable
I highly recommend including a chore chart in your child's daily routine. Not only will this build a strong work ethic in your children, but it will take some of the daily responsibilities off of your shoulders.
Be sure to grab one of the free kid chore chart printables above to get started.
Make sure to save this post for later and follow us over on Pinterest.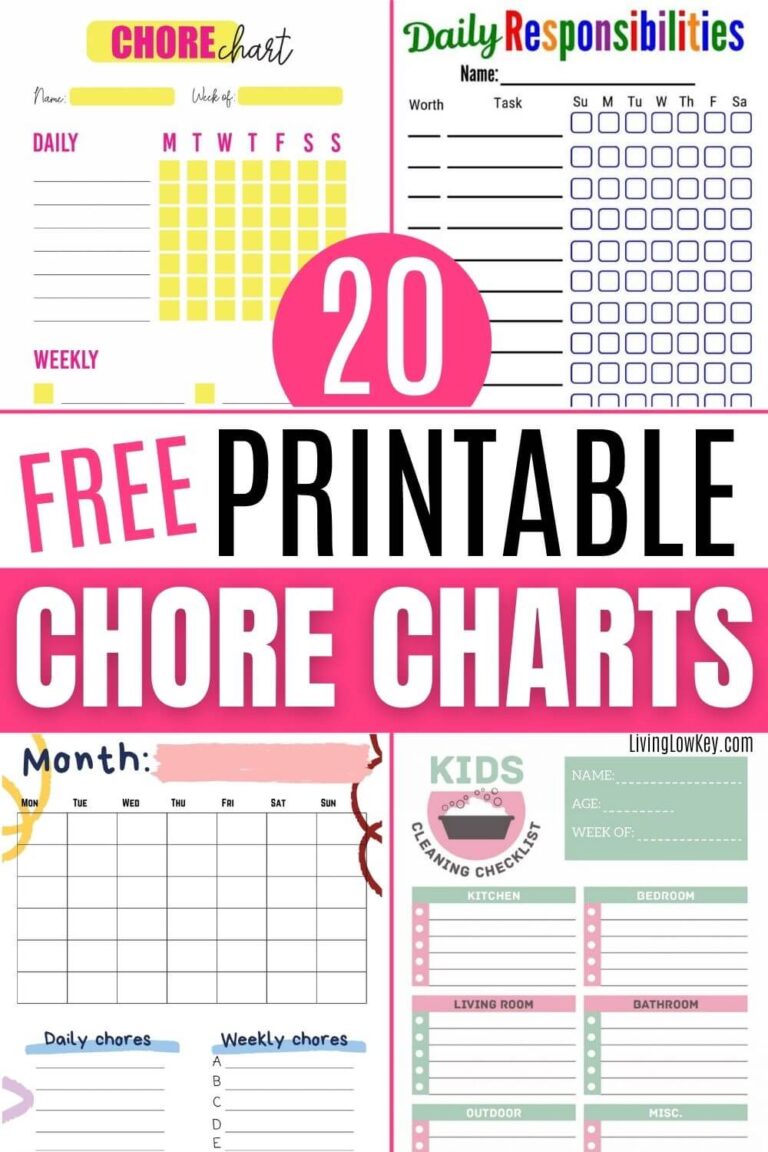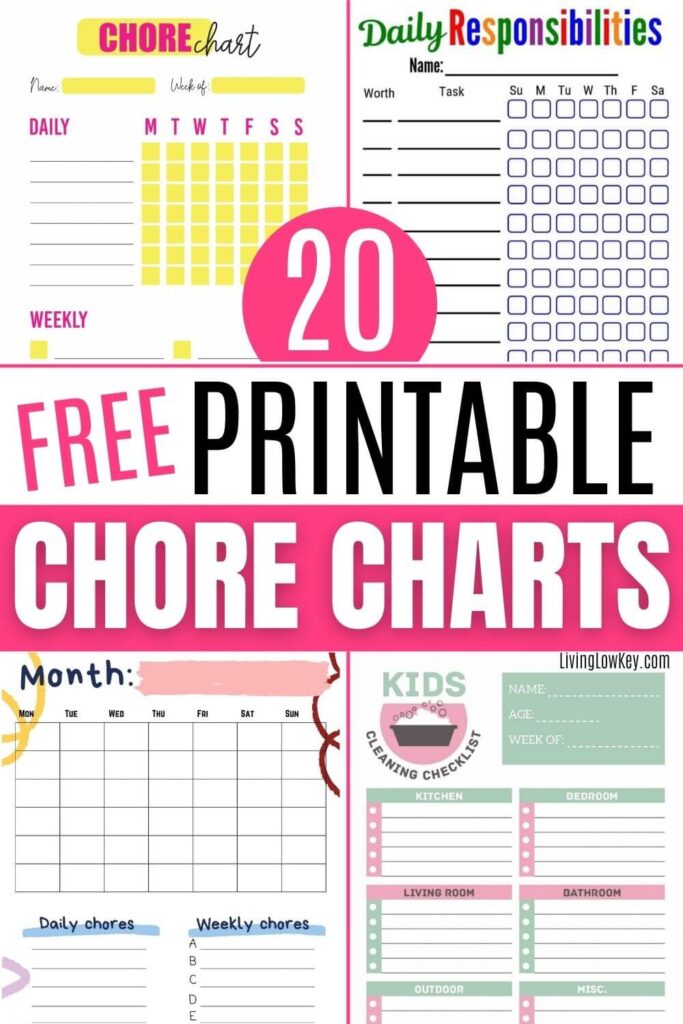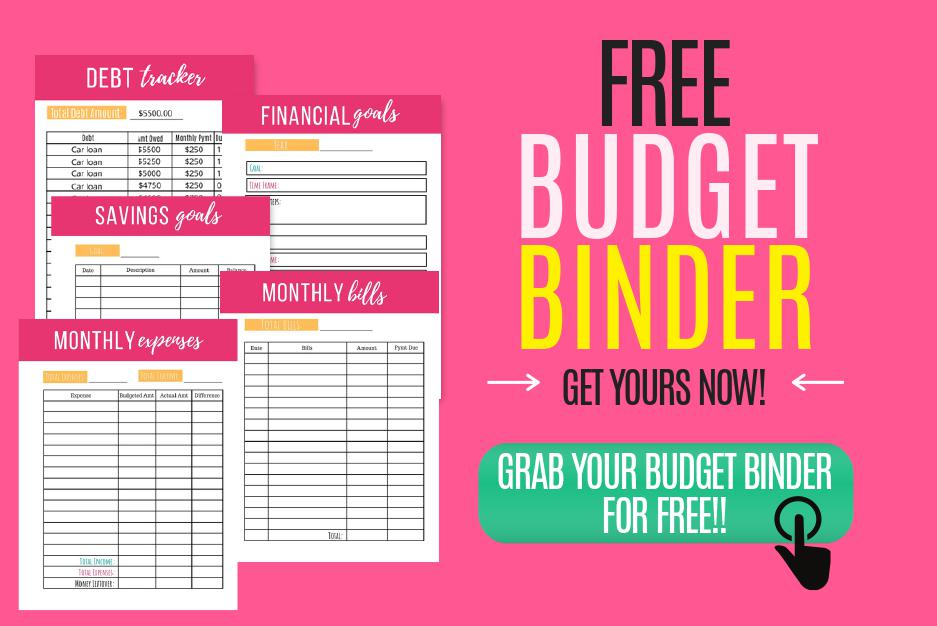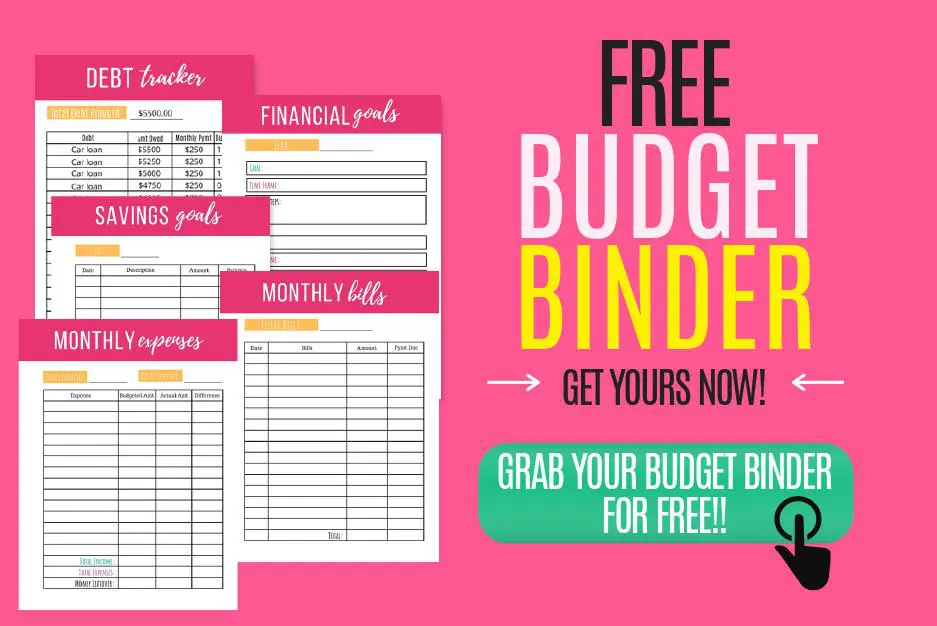 Related articles: